Walk A Trip Down Memory Lane And Revisit The Biggest Celebrity Feuds That Shook The Four Corners Of Hollywood
Who doesn't like to see a little celebrity feud? Yeah, we know it's terrible, but don't you think hearing what the two biggest celebrities say about each other is fun? Add to that their avid fans, then you should make your popcorns ready to watch and see the things they have to say to their favorite stars, especially on social media. Don't you think it's exciting to wait for their every post, revealing the deepest darkest secrets they know about one another?
You can see a war of words, insults flying left, right, and center or wherever it may hit each other's camps. Who among the stars today you can give the credit for being the Queen of Shade? Can you remember the time when the Kanye West and Taylor Swift feud dominated the headlines because of their fit? It all started in 2009, but the rivalry continues until today-– yes, after more than a decade! This is how worse celebrity feuds can turn into.
So, without further ado, here is the celebrity feud list that you surely want to know what happened (or if it still happens).
Naomi Campbell Vs. Tyra Banks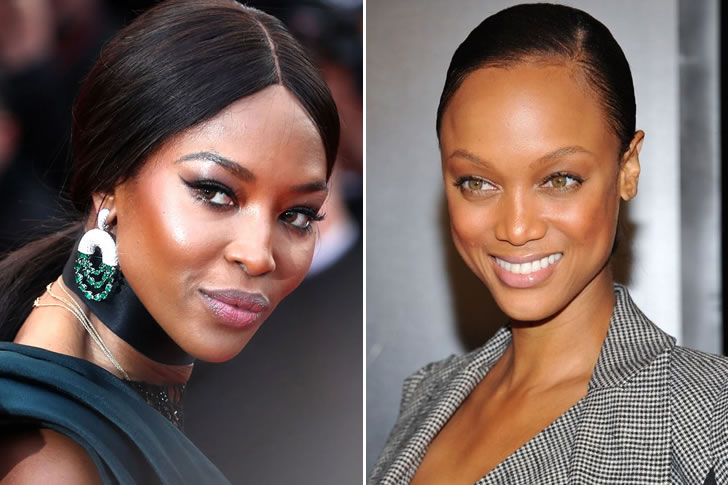 Tyra Banks broke her silence about her feud with fellow supermodel Naomi Campbell. It all started at the beginning of her career. At the time, she believed Campbell was doing everything in her power to put her out of sight. Banks somehow understood the 50-year-old catwalker because the competition was tight.
She didn't even want to call Campbell as her rival. Campbell was already credited as an established model when Banks was only starting. Now that she's more matured and experienced, Banks said Campbell's reaction in an industry where everything was all about "a token" was only natural. There was only one spot and Campbell wanted to guard her place. On the other hand, Campbell had nothing but good words for Banks, saying she's proud of her as a "woman of color."
Paris Hilton Vs. Nicole Richie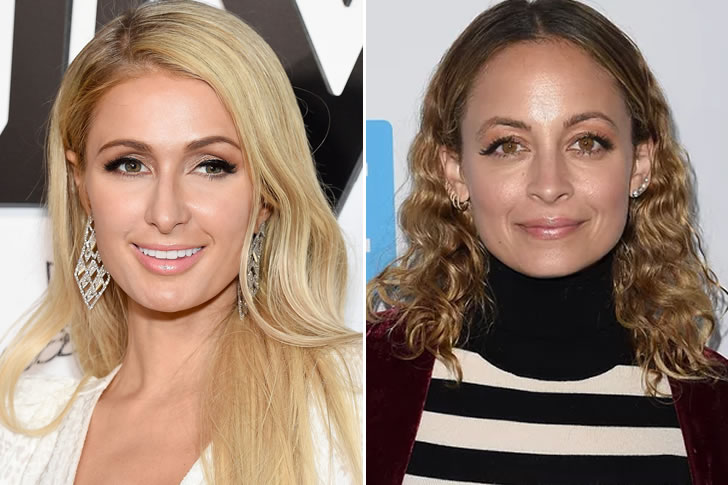 Paris Hilton and Nicole Richie used to be the best of friends until they started falling apart. They were inseparable, grew up together in Hollywood, both A-list socialites, and even jumped in their own reality TV series, The Simple Life, together for four years. However, just like any other relationship, theirs drifted apart.
Hilton and Richie even started hating each other some degree. It all began in 2005 when they just stopped talking to each other. Although the cause of their sudden rift remained to be unseen, rumors had it that it was Richie who revealed Hilton's risqué video at a party where the latter was celebrating her 2005 Saturday Night Live hosting stint. Anyhow, despite the feud, the two are now on good terms, although they don't have a close bond anymore.
Martha Stewart Vs. Gwyneth Paltrow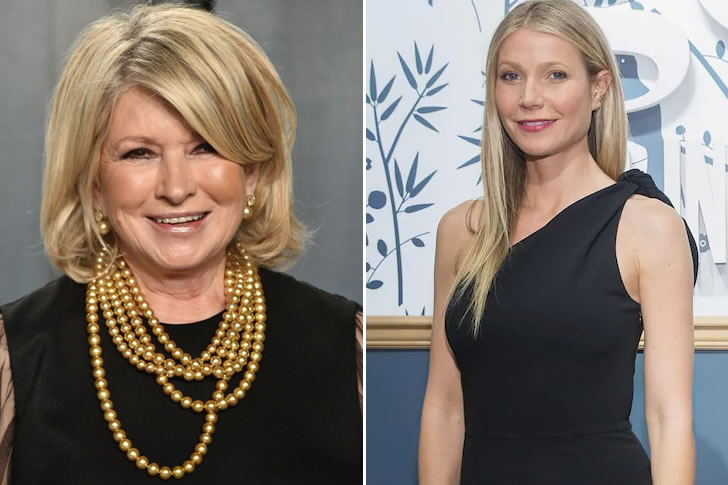 Did you know that Martha Stewart and Gwyneth Paltrow once shaded each other? Yep! In 2008, when Paltrow launched her lifestyle brand, Goop, Stewart seemed unsupportive when she said the 48-year-old actress was "a movie star." If she's indeed confident in her acting, she will use her as her insurance to never try to be like "Martha Stewart."
However, Paltrow didn't see themselves in a competition. She was surprised by Stewart's statement. Later, the famed TV personality published a story about pies, titled Conscious Coupling, which seemed to be subtle shade at Paltrow's split from her then-husband, Chris Martin, that she called "conscious uncoupling." Of course, it didn't just end there, Paltrow fired back after posting a recipe of what she called "Jailbird Cake," which seemed to reference Stewart's prison stint in 2004.
David Letterman Vs. Jay Leno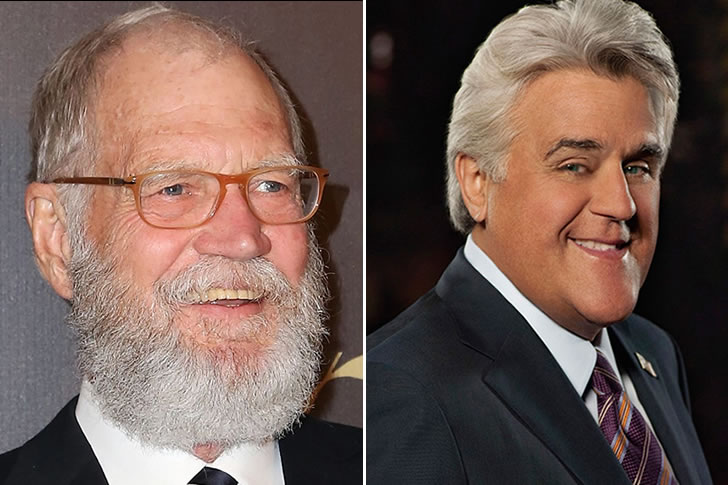 David Letterman and Jay Leno's feud is one for the records. In the biography by Jason Zinoman, he revealed Letterman is "competitive and angsty in nature." Letterman, reportedly, assumed Johnny Carson or the NBC head would call him to offer him the hosting job of The Tonight Show. However, despite being a big name, NBC's director of the late-night programming Rick Ludwin doubted if he could draw a wide array of audiences for the program.
So, the call never happened. The stint went to Leno, who received credits for being "friendly and approachable," the traits Letterman said to lack of. They even saw the 73-year-old legendary host as difficult to deal with, distant, and hostile. From here, the feud between the two hosts' shows, Late Night and The Tonight Show, started a rating war.
Alyssa Milano Vs. Shannen Doherty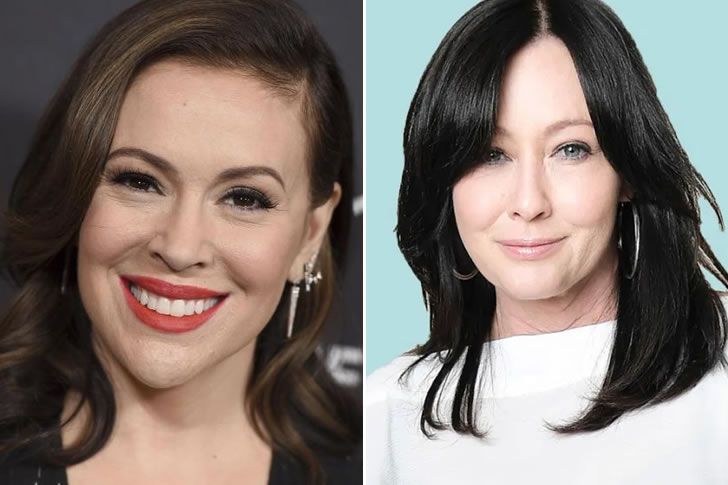 Alyssa Milano and Shannen Doherty once worked together for the TV series Charmed. However, it was only short-lived due to the feud they started to have. The show ran for eight seasons, but Doherty left after just three seasons, from 1998 to 2001. Why? Rumors had it there were intense behind-the-scenes drama between Milano and Doherty that pushed the latter to leave the series.
However, everyone remains mum about it. But knowing how the entertainment industry works, theories suggest different degrees of jealousy and disagreements happening on the set that led to Doherty's exit. There are also reports that Doherty wanted the show to focus on the three sisters' familial bond over their romantic storylines, but the latter plotline took the spotlight instead.
Taylor Swift Vs. Kanye West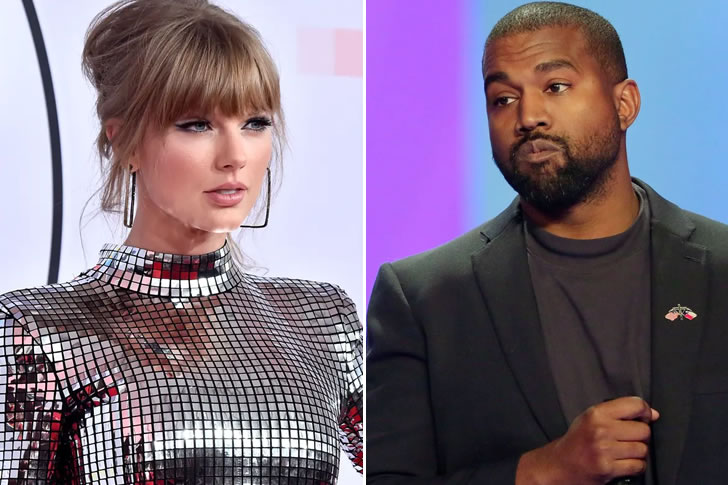 If there's a poll about the most famous celebrity feud, Kanye West and Taylor Swift's infamous rift should win the No. 1 spot. Who will ever forget the 2009 MTV VMAs where the 43-year-old rapper suddenly interrupted the pop giant's speech and started to rant? This scene shook the flooring not just of the award's night but the music scene in general.
Anyhow, West apologized to Swift after a week and did again on Twitter after a year. They briefly reconciled when Swift handed West his MTV Video Vanguard Award in 2015, but then the feud continued. It even gave birth to Swift's Reputation album, carrying the theme of their rift. Although things seemed to be calm and serene between them as of late, it looked like they could never ever be friends.
Lauren Conrad Vs. Heidi Montag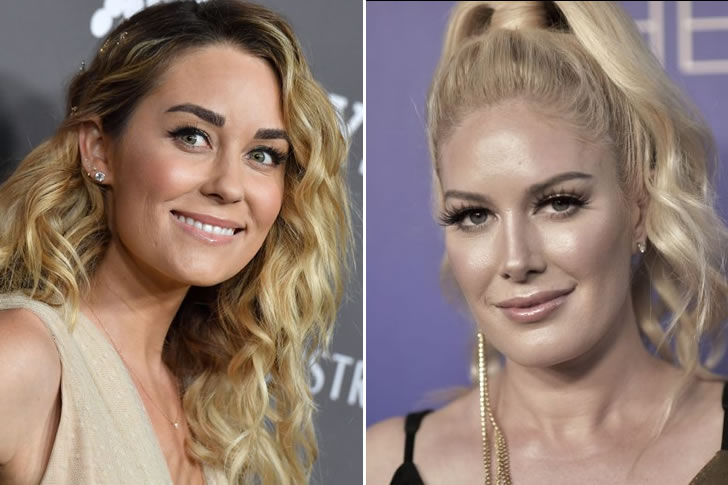 Lauren Conrad and Heidi Montag were the original stars of The Hills. They used to have a tight bond until things started to change. In an interview, Montag acknowledged the fallout of their friendship. She said things happened that changed how she felt about people and it's sometimes permanent. So, what made these two inseparable pals irreconcilable?
Conrad had a risqué video and she believed Montag and her now-husband, Spencer Pratt, had something to do with it. However, Montag liked to use their former close bond as her insurance to be friends again. She even thought that they could fix their feud somehow, but she had no luck. Montag revealed it was Conrad who seemed to be unwilling to renew their friendship.
Hilary Duff Vs. Lindsay Lohan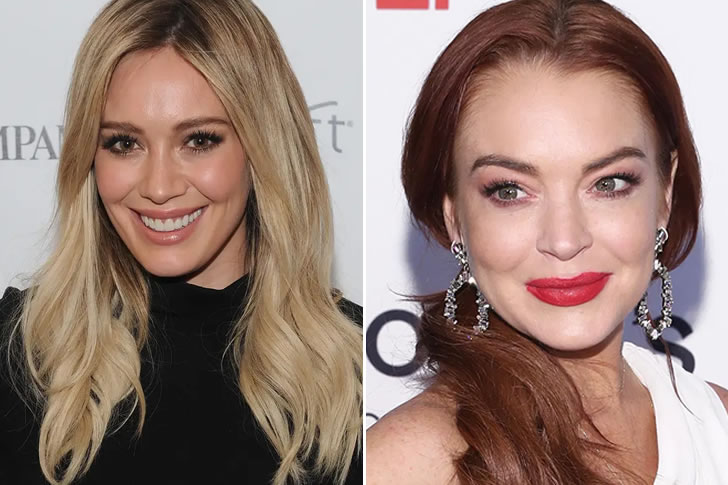 If you compare Hollywood today to Hollywood in early 2000, things are dramatically different. However, it is still filled with a slew of juicy celebrity feuds. Take it from Hilary Duff and Lindsay Lohan. Back in 2003, the two had a love triangle with Aaron Carter. Surely, you wouldn't need a finance degree to understand this, but the two stars were at the heights of their career back then.
Duff was the lead star of Disney Channel's Lizzie McGuire, while Lohan was about to do the iconic film, Mean Girls. So, when did their rift begin? While Carter was dating Duff, he had a romantic relationship with Lohan at the same time. Carter and Duff officially called it quits after discovering he was cheating on her with another girl. I bet you can guess who this other girl is!
Kim Kardashian West Vs. Chloë Grace Moretz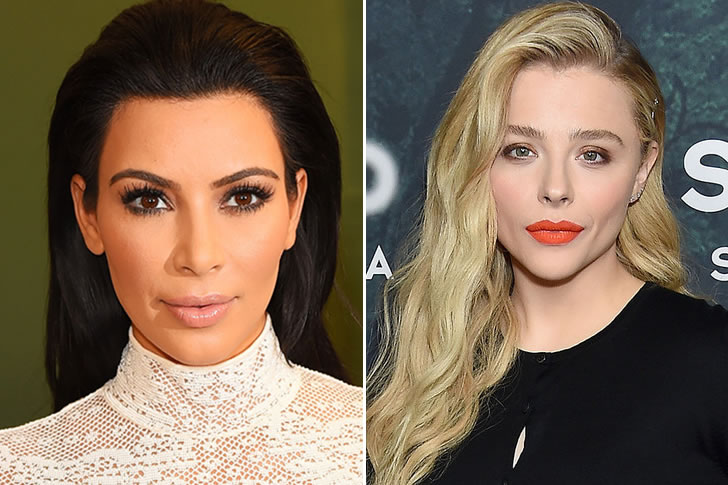 Sure, Kim Kardashian has a lot of enemies in Hollywood, but did you ever consider Chloë Grace Moretz will be one of them? She is not just "one of them," but she is on the top of the list. Well, what happened between the two?
Everything started when Kim shared a risqué photo on social media in 2016 that Moretz saw. Although this seemed to be quite natural for the reality star to some degree, it wasn't for Moretz. The photo then went viral and the 23-year-old actress couldn't help herself but leave a comment on the picture. She said she hoped Kardashian would realize how important setting goals were for young women and teaching them that females had a lot to offer more than just their bodies. Despite the positivity of her message, Moretz was still called out by Kardashian's fans.
Elton John Vs. Madonna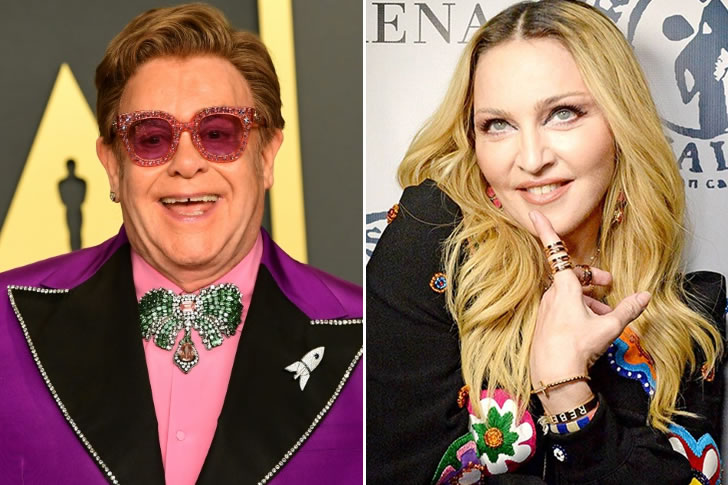 Madonna and fellow music icon Elton John also once had a feud. Everything started when the famed pianist said the Queen of Pop's song for the movie Die Another Day was the "worst Bond tune ever" in 2002. He then accused her of lip-syncing her songs on the Re-Invention Tour and mocked her before her Superbowl performance in 2012, saying she should make sure she would lip-sync good. John also called her out when Madonna calls Lady Gaga "reductive," saying she's a "nightmare" and looked like a "fairground stripper."
Thankfully, their feud didn't end in a legal battle and they did not need their lawyers. Madonna had nothing wrong to say about John, at least publicly. Their rift then ended when they met at a restaurant in France.