CELEBRITY KIDS – YOUR FAVORITE STARS AND THEIR MINI-ME'S
Being a celebrity' s child might seem like the dream life for most, but it isn't always rainbows and sunshine. As you'll soon learn, there are many pitfalls when it comes to growing up in the spotlight. Nonetheless, it does come with many perks-including access to a world not everyone is privy to.
This includes various opportunities, whether it be in acting, modeling, a career in music, or one behind the scenes of film making. To their credit, some do end up choosing an entirely different field from their parents, proving that despite the easy path laid out for them, they will always follow their hearts.
It seems like these tiny tikes were born into fame just yesterday, however, that's far from the truth by the looks of the following photos! The next generation of these shining stars bare a strong resemblance to their famous parents. Let us check out what these celebrity kids look like now.
SURI CRUISE – KATIE HOMES AND TOM CRUISE' S DAUGHTER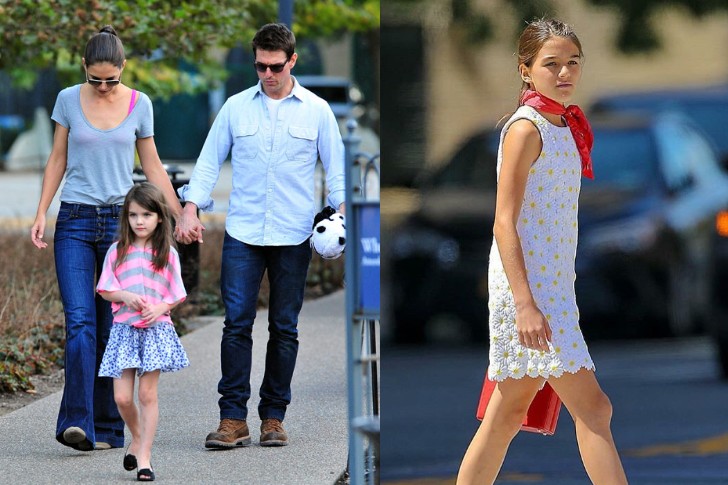 Tom Cruise and Katie Holmes welcomed their daughter Suri in April 2006 seven months before they got married in an Italian ceremony. However, Holmes pulled the plug on the marriage just a few years later in June 2012. Once upon a time, Suri Cruise was the apple of the media's eye. They followed the little girl and her parents everywhere, with fans falling in love with how adorable she is.
With credit to her mother's style sensibility, she grew up with the recognition of being among the best celebrity toddlers! Fortunately, this love for fashion is something Suri did not outgrow. Now that she's a teenager, we're seeing more of her personal style shine through. After all, she's got access to some of the most sought-after designer garments-every teenager's fantasy! Perhaps she might consider a career in the fashion industry later on?
SOFIA RICHIE – DIANE ALEXANDER AND LIONEL RICHIE' S DAUGHTER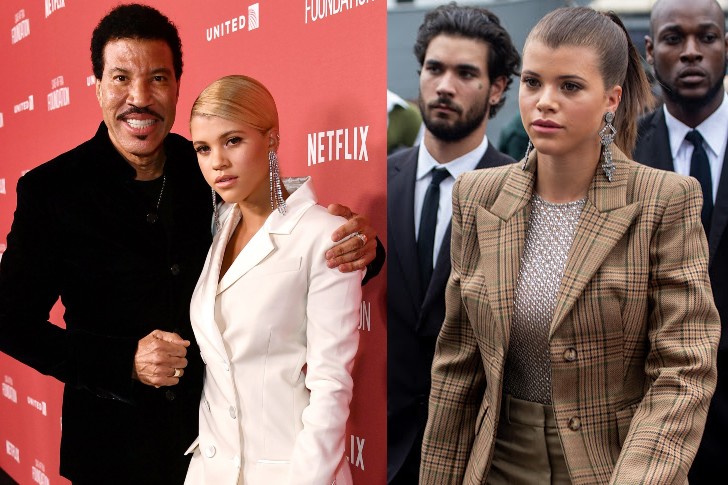 Sofia Richie is Lionel Richie' s youngest daughter. As one of the world's most popular singer-songwriters, Lionel' s as busy as ever as he enters his 70th year.The singer separated from his ex-wife Harvey in 1993 after nearly 18 years of marriage and married Diane Alexander in 1995, but the marriage ended in 2003. Sofia recently broke things off with Scott Disick, but you can't tell with the way she's glowing. This young woman is thriving just fine on her own and earning a fortune at the same time.
The youngest in the Richie brood, she takes after her mother when it comes to beauty. Sofia is also the younger adoptive sister of TV personality and fashion designer, Nicole Richie. At only 21 years old, Sofia has established a name for herself in the industry. She has modeled for some of the biggest brands, including Chanel and Tommy Hilfiger. We hope she's got the talent for investment planning as well!
HANIA RILEY SINCLAIR – PALOMA JIMÉNEZ AND VIN DIESEL' S DAUGHTER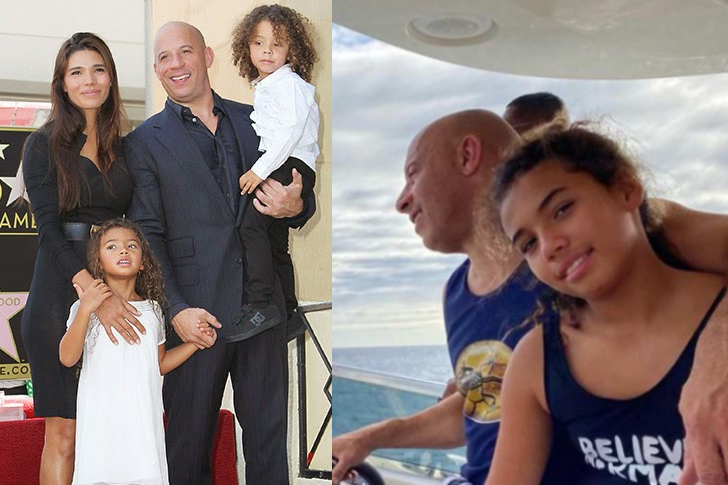 In Hollywood, marriages don't always last. Some might even say that divorces are becoming a trend for most couples. However, there are those who do manage to stay together, like Vin Diesel and his lovely wife, Paloma Jiménez. They have three children and the eldest is Hania Riley, born on April 2, 2008. The couple has managed to keep their special bond private by staying away from the spotlight.
Though there' s no official word on how Vin Diesel first met Paloma Jiménez, what we do know is that the pair has been together since 2007. Reports say that Hania is very close to her father, often being seen with him at various red carpet events and premieres. Will she become a model like her mom in the future or follow in her dad's footsteps instead? One thing is for certain, this young lady will never have to worry about student loans.
MАGGIЕ ELIZАBЕTH MСGRАW – FAITH HILL АND TIM MCGRAW' S DAUGHTER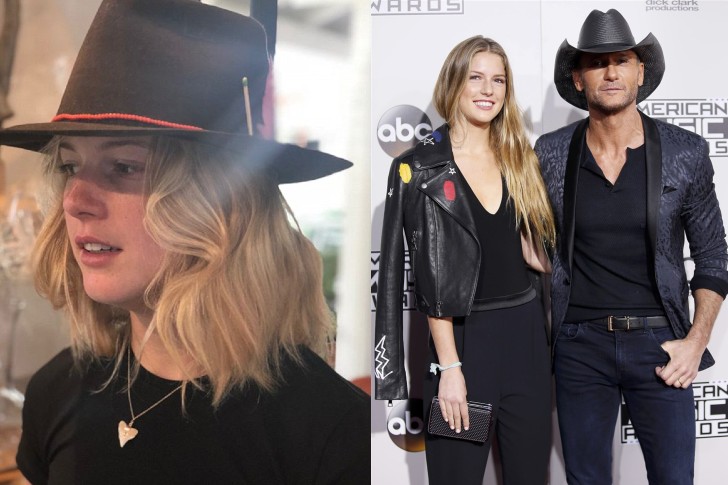 Being the daughter of country music legends must come with a certain level of pressure. However, Maggie Elizabeth seems to be handling all of that quite well. Faith and Tim have been together for over two decades and have three children together. They might be huge stars, but home life for the family is kept as happy and as normal as possible. Perhaps this is why Maggie was able to avoid all the pitfalls of being a celebrity child.
In fact, the 22-year-old stunner has just graduated and gives credit to her parents for teaching her to be humble. It seems that Maggie undoubtedly received her father's dark brown eyes,however, her facial features bare an almost identical profile to Faith Hill's! The young beauty also inherited her parents' ability to belt. She is a graduate of Stanford University and acts as the lead singer of a rock band called Sister Supply.
SIMОNЕ ALEXANDRA JOHNSON – DWAYNE JOHNSON AND DANY GARCIA' S DAUGHTER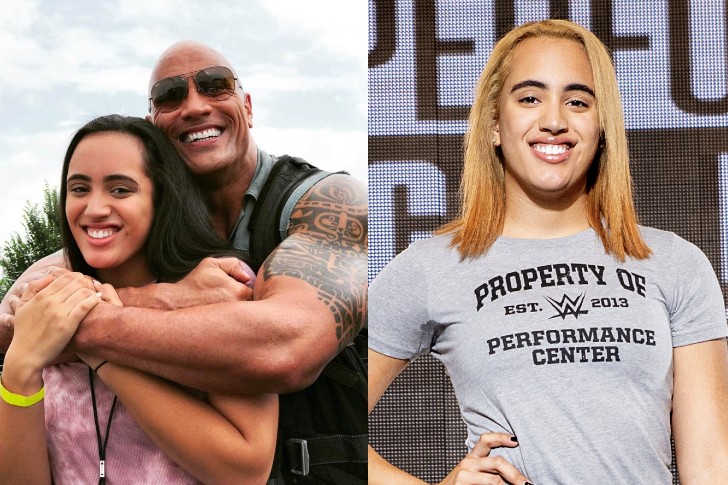 Before we got to know Dwayne Johnson the actor, we were first introduced to "The Rock". He was in the sport for nearly a decade before finally pursuing an acting career. He was a natural, of course, and made an unforgettable appearance in The Mummy and its prequel, The Scorpion King. Fortunately for him, more opportunities came, though it didn't stop Dwayne from starting his own family as well.
Simone Alexandra Johnson, Johnson' s eldest daughter with his ex-wife, Dany Garcia, is all grown up now. At 18 years old, she has begun pursuing her wrestling dreams and signed her contract with WWE in February after previously being involved in training. Perhaps it's an unexpected choice for some, but Dwayne is very proud that his daughter is following in his footsteps and we're sure her hard work and investments will pay off in the future.
AVA ELIZABETH SAMBORA – HEATHER LOCKLEAR AND RICHIE SAMBORA' S DAUGHTER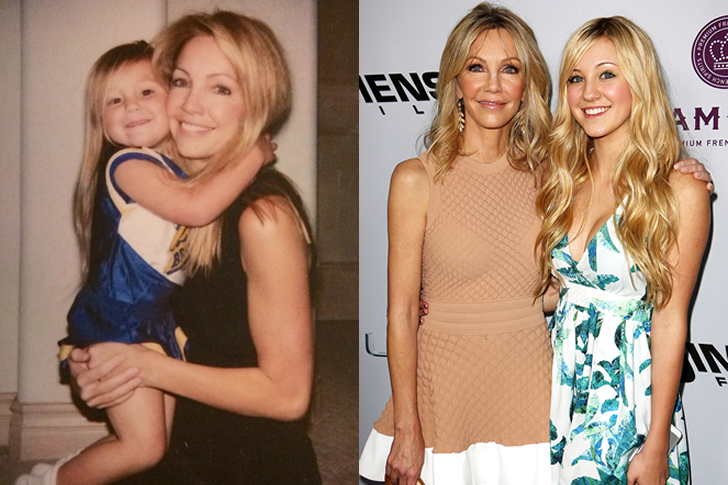 Ava Elizabeth Sambora is the beautiful daughter of the equally stunning actress Heather Locklear and the Bon Jovi lead guitarist Richie Sambora. As a celebrity child, Ava, who is now 23 years old, is used to being under the spotlight, so it doesn't come as a big surprise when she joined show business. Instead of following in her dad's footsteps, Ava opted to be an actress like her mother. She is also a model and has appeared on different magazine covers.
Among the many things Ava is thankful for, the biggest one would be her mom. The actress has expressed how grateful she is that her mother never judge her and is always supportive and provide a safe space for her even though anxiety can be difficult for others to understand. Meanwhile, Locklear praised her little girl to the outlet, revealing Ava inspires her in many ways. This only shows the degree of the incredible bond that the two share.
T'YANNA WALLACE – THE NOTORIOUS B.I.G. AND JAN JACKSON' S DAUGHTER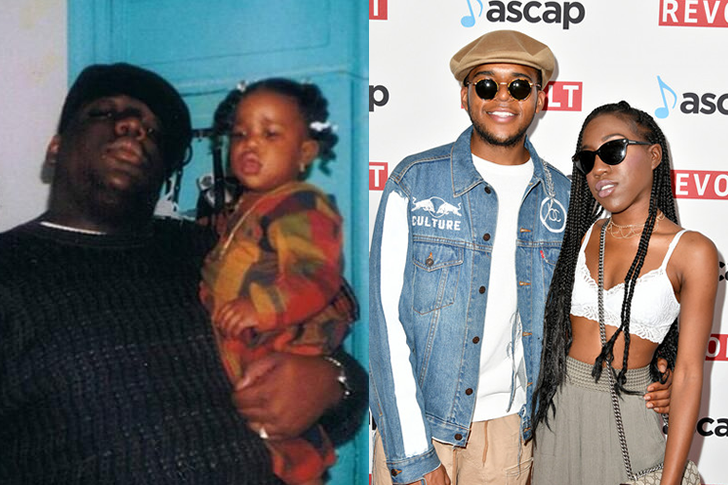 T'yanna Wallace was just a toddler when her father was gunned down in Los Angeles 23 years ago. Now she has grown to be a business person. T'yanna works hard to veer off from the shadow of her father, Biggie, or a.k.a. The Notorious B.I.G. If there is one thing that the now-27-year-old celebrity kid wants to do, it is to stop living off her dad's money and make her own. T'yanna doesn't only want to be known as "Biggie's daughter," so she made an investment in a clothing line called Notoriouss Clothing Boutique.
Although it still bears her father's name, Wallace did it to honor her dad's greatness and not to get the public's attention. Her shop even features a few of his images hanging on the walls. The young entrepreneur also did a fashion tribute for Biggie. Now that T'yanna is known as a business person, she didn't only succeed in creating her own career path but also made his papa proud.
DHANI HARRISON – GEORGE HARRISON AND OLIVIA HARRISON' S SON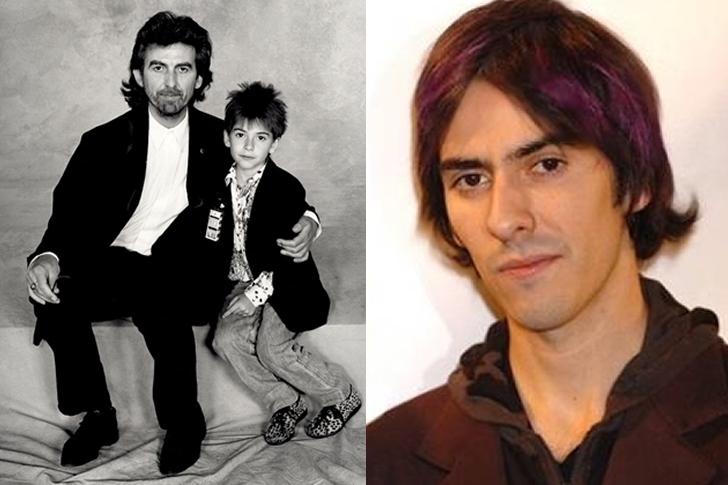 Dhani Harrison, the son of The Beatles' lead guitarist and occasional lead vocalist George Harrison, gets credit for being the caretaker of his father's legacy. It had been George's longtime dream for Dhani to join the music scene. However, Dhani still wanted to do a lot of things back then. He finished his studies and became a car race designer for a Formula 1 team, but the time came that he followed his father's request.
In 2002, Dhani switched to a music career and oversaw the completion of George's posthumous final album, titled Brainwashed. It also included the senior Harrison's new music. The musical progeny then led the all-star Concert for George in the same year and oversaw the re-mastering as well as the release of his dad's final albums. Of course, Dhani dropped some of his own. He married Icelandic psychologist and former model Solveig 'Sola'Káradóttir in 2012 ,but Sadly, the couple went their separate ways 4 years later.
Raddix Madden – Cameron Diaz And Benji Madden' s Son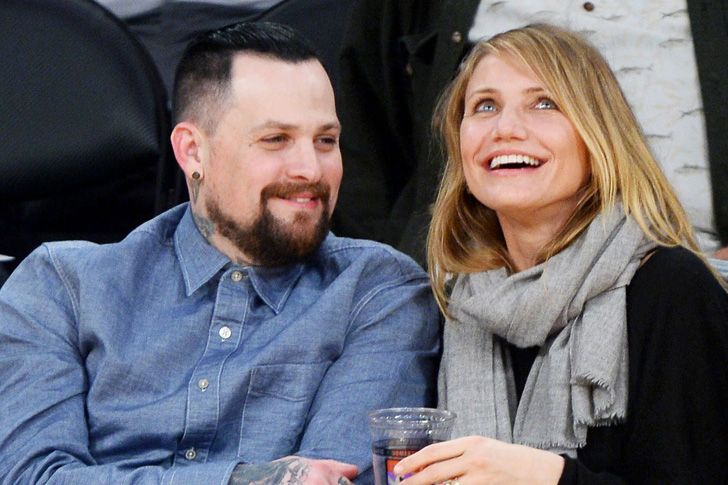 When Cameron Diaz announced the birth of her first child last January 2020, the internet welcomed Raddix with much excitement. The actress has been relatively open about her pregnancy journey, and fans couldn't help but feel happy about the arrival of the actress's little bundle of joy. Cameron and her partner Benji Madden have yet to release an official photo of their newborn but, we're pretty sure that their baby girl is nothing short of perfect.
We do know, however, that the couple decided to name their daughter Raddix Madden. If that isn't the cutest name ever, then we don't know what is! As new parents, Cameron and Benji are loving every minute with their 11-month-old daughter and always feel very protective about her. Certainly they deserve more congratulations and credit for managing to keep their personal lives private despite being big names in Hollywood.
Spencer Margaret Richmond – Jaclyn Smith And Anthony Barry Richmond' s Daughter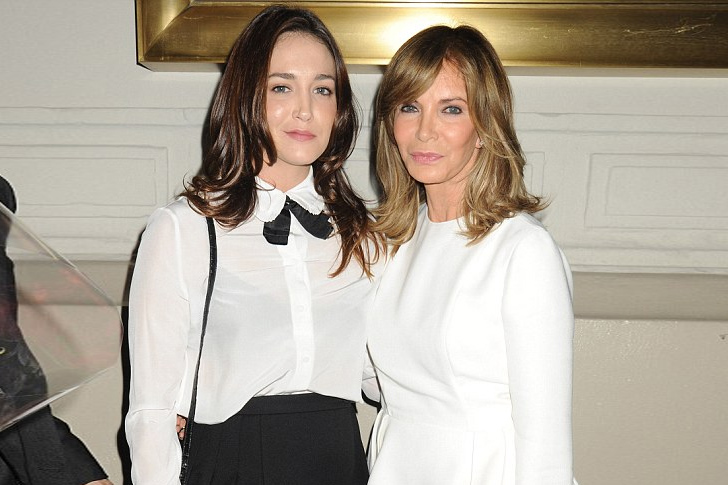 Spencer Margaret Richmond is the daughter of the famous actress Jaclyn Smith. It isn't too difficult to tell, either, since they resemble each other greatly. Spencer has totally wholesome parents who never let her feel alone when she needs to face difficulties in life but help and guide her throughout her journey in becoming to what is now. Unlike other celebrity kids and despite having all the connections she needed to build a Hollywood career, she decided on a different path and focused on building her own family and career herself.
Now 35 years old, Spencer is a loving wife to Fran Kanz and a proud mother to two beautiful children. She also does occasional endorsements with her mom, Jaclyn. In 2015, the duo even posed for a KMart Campaign! Reports do suggest that Spencer occasionally lends her mom a helping hand with her clothing line. Now that's impressive mother-daughter teamwork! We're definitely looking forward to more Jaclyn-Spencer collaborations in the future.
Paloma Valentina Pinault – Salma Hayek And François-Henri Pinault' s Daughter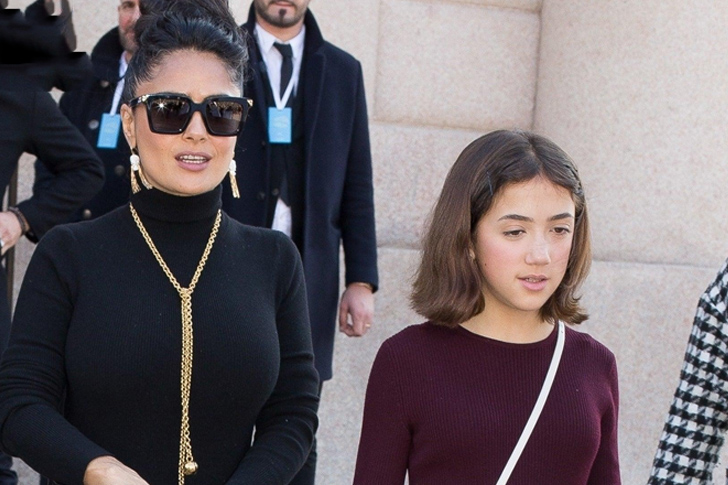 When it comes to her family, Mexican-American actress Salma Hayek has always been extremely private and protective. However, on the rare occasions that the actress steps out with her first kid Valentina, we can't help but see the uncanny resemblance that the two share. However, Hayek thinks her little girl takes more after her husband François-Henri Pinault though Valentina has always been branded her mini-me.
Now Valentina is only 13 years old, but she already actively participates when it comes to her parent's advocacies and humanitarian causes. Just last September, the actress posted a photo of her and Valentina linking fingers to show their support for climate change efforts. Paloma is indeed growing up to be a more socially aware lady, thanks to her parent's teachings. Whether she goes into acting or takes over her dad's fashion investments, we're sure she will do great things.
Dannielynn Birkhead – Anna Nicole Smith And Larry Birkhead' s Daughter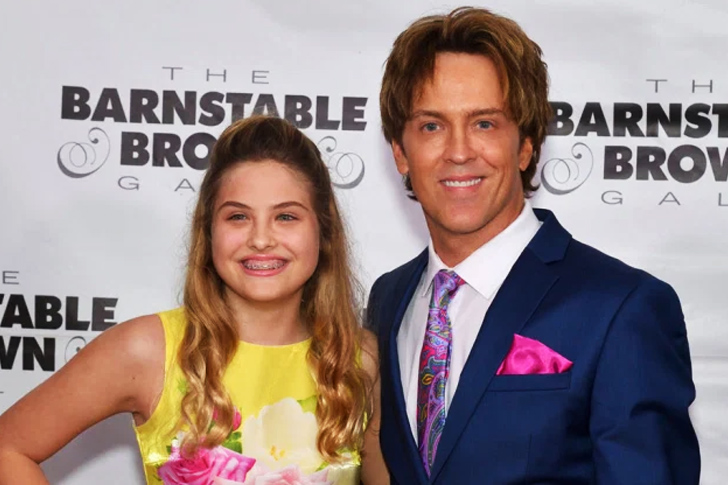 Her mother was one of the most beautiful women in Hollywood. You'll find the same angelic blonde hair and blue eyes in her only daughter, Dannielynn Birkhead. No wonder she's gaining much attention now that she's all grown up! At 14 years old, Dannielynn greatly resembles the late Anna Nicole Smith. It had only been five months since Anna had given birth to Dannielynn when she died in 2007 from combined drug intoxication.
Although they were not able to spend that much time with each other, the similarities do not end in their looks alone. The teen is also following her mother's footsteps-she's even done a campaign for Guess Kids when she was younger! She's still far too young for a professional career, however, so we're glad she's focusing more on her studies. For that, the credit goes to her dad, Larry Birkhead.
Mckenna Kelley – Mary Lou Retton And Shannon Kelley' s Daughter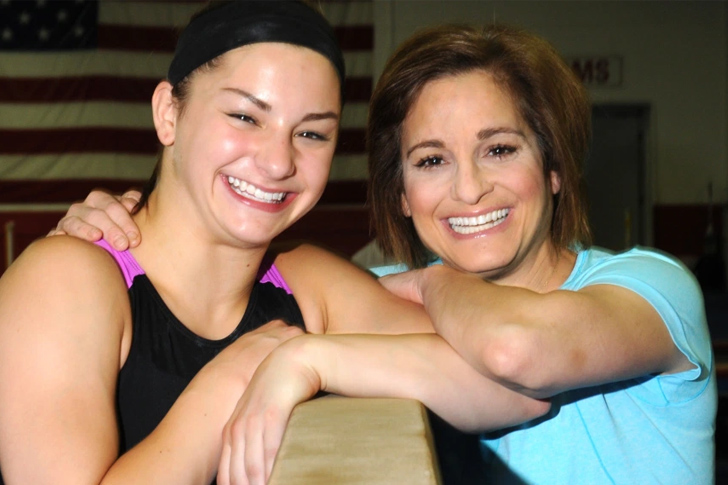 After getting her time in the spotlight, Olympic gold medalist Mary Lou Retton is now passing on the torch to her 23-year-old daughter Mckenna Kelley. Retton was not only the first American woman to win the all-around gold medal at the Olympics, but also the only one to do so for about twenty years. Like her mother, Mckenna also decided to follow the gymnastics route, all while pursuing her degree at Louisiana State University.
Mckenna, along with her three sisters, started training for gymnastics at a young age, with the support of their athlete mother. Although Mary Lou never put pressure on her girls, three of them still pursued the same path as her. The other went into cheerleading, an equally competitive sport. With the skills her children are displaying, we won't be surprised if they come out on top, too. After all, their training begins at home and they're receiving it from the best.
Alexis Olympia Ohanian Jr – Serena Williams And Alexis Ohanian' s Daughter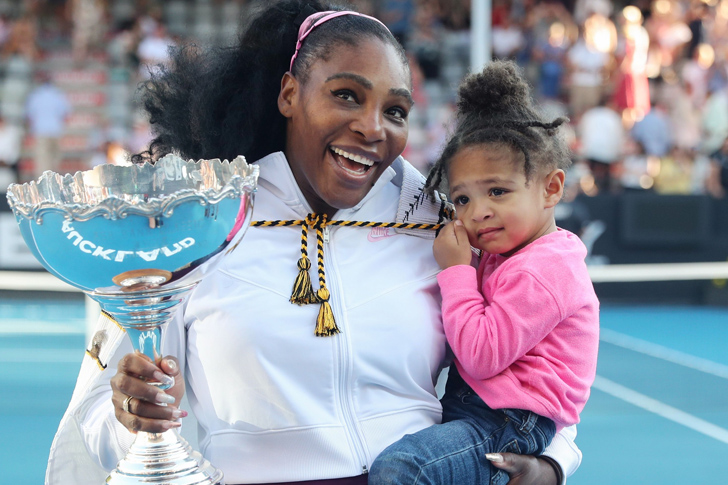 Serena Williams' daughter might only be three years old, but she already has the world gushing for her. Alexis Olympia Ohanian is Serena Williams' first daughter with investment entrepreneur husband, Alexis Ohanian. The two got married back in 2017 and welcomed their first child not long after. Not mention the successful career of Serena and Alexis, it seems like the couple have the perfect life. They might be one of the most adorable families in the public eye by documenting their sweet moments on Instagram.
Thanks to her uncanny resemblance to her legendary mother, Alexis Olympia quickly gained fans online and now boasts 600,000 followers on Instagram. That's enough followers to make any emerging influencers jealous, and she's barely even four yet. Though it's too early to tell whether or not Alexis Olympia will pursue the same path as her famous mother, we're sure that she will get all the support and training that she needs if she does.
Wyatt Morgan Cooper – Anderson Cooper And Benjamin Maisani' s Son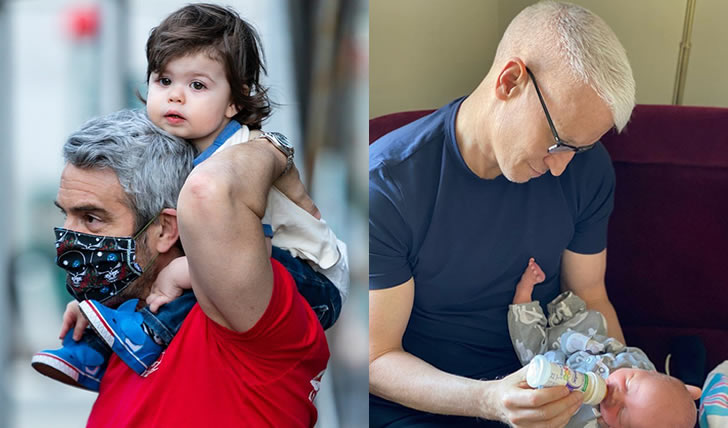 The renowned CNN broadcaster should definitely step up his game because his son Wyatt Morgan Cooper is stealing all his thunder. Wyatt was born via a surrogate last April of 2020 and won over the internet soon after. It's easy to see why the little boy has been named People's 'Cutest Baby Alive'. When Anderson Cooper first posted a photograph of his son, his fans and supporters were quick to notice the resemblance between the two of them. They share the same beautiful blue eyes and ice blonde, making Wyatt every bit the mini-me of journalist dad.
It' s not always easy for Anderson to juggle multiple jobs and a newborn, meanwhile, he plans to co-parent Wyatt with his former partner, nightclub owner Benjamin Maisani even though they're not together anymore. The new parents are keeping their journey mostly private, but they do occasionally post updates of their baby boy as well. We are quite happy to see Anderson' s family grow and looking forward to seeing more of baby Wyatt' s adventures soon!
Cleo Buckman Schwimmer – David Schwimmer And Zoe Buckman' s Daughter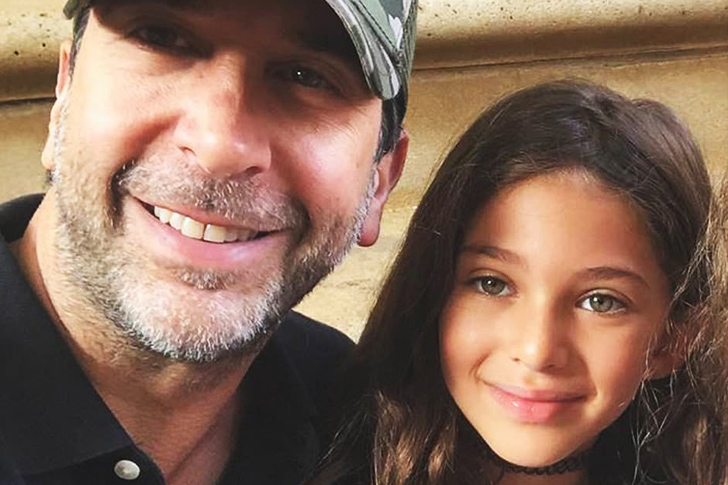 Apart from the iconic role as Ross Geller in all-time great friends, David Schwimmer is also a doting father to a daughter named Cleo in reality. Cleo Buckman Schwimmer, who is only nine years old, made headlines this year after she decided to shave off her locks. Now, Zoe's bold decision may not be everyone's cup-of-tea, but both her mom and her dad were nothing but supportive about it.
Besides being a free-spirit, fans have also noticed Cleo's striking resemblance to her dad David. While Chloe's eyes resemble her mother's, she is pretty much the mini version of David Schwimmer. Aside from this, many are giving David credit for raising his daughter to be more socially aware and teaching her about important matters. In one Instagram post, David proudly shared how he had brought his daughter to a BLM rally to show support for the members of the Black Community.
James Redford – Robert Redford And Lola Van Wagenen' s Son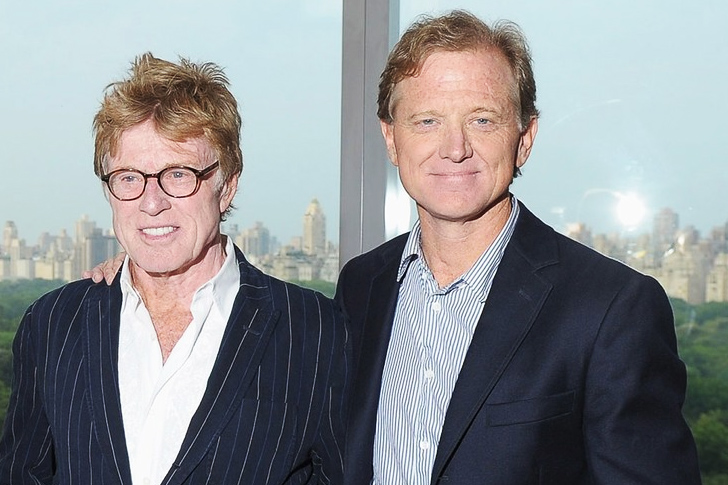 Robert Redford is, without a doubt, one of the most respected actors in Hollywood. With 2 Oscars, 3 Golden Globes, 1 BAFTA, and over 60 years of experience to his credit, his legacy is firmly cemented in the industry. Following in his footsteps is his look-alike son James. However, unlike his father, James focused more on filmmaking. Known as "Jamie," James Redford was the third children of Robert Redford and his former partner, historian Lola Van Wagenen.
James served as the chairman where he called on his skills as a writer, director and producer for film. He was also a staunch advocate for the environment and often made this subject the center of his works. Before he passed, James earned accolades for the films Spin, Skinwalkers, and Happening: A Clean Energy Revolution. His time might have been cut short, but there is no doubt in our minds that the work James has done will leave a lasting impression in the industry.
Harper Beckham – David Beckham And Victoria Beckham' s Daughter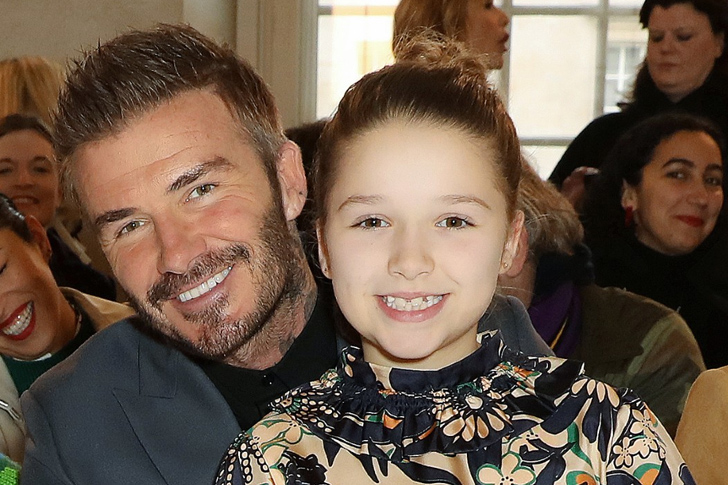 With three sons, you would think that it's one of them who would resemble David the most. However, in this case, it's his youngest daughter Harper who inherited much of his good looks. With her blonde hair and golden-brown eyes, no one can deny that Harper really takes after her dad. David and Harper's adorable relationship is also very well documented in his personal Instagram. There, he shares the usual activities he and his daughter Harper typically do.
Of course, he can't leave out his three handsome sons, who always have fans swooning over them. Harper might has been one of the luckiest kids in the world considering of who her parents are. They are certainly one gorgeous family! But other than that, David and Victoria deserve credit for being great role models to their kids. It's clear how well they have all grown up.
Sistine Stallone – Sylvester Stallone And Jennifer Flavin' s Daughter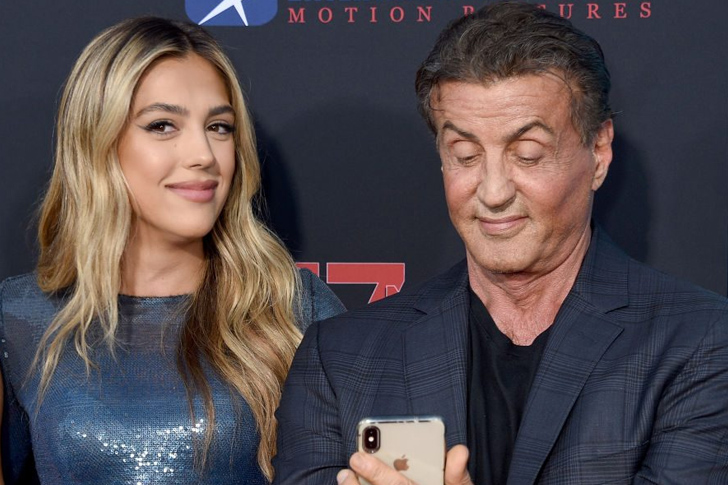 Sylvester Stallone has successfully carved out his legacy in Hollywood and it seems his second daughter, Sistine is about to do the same. The young Stallone began her career as a model like her mother, Jennifer Flavin, but is slowly paving her way into the industry as an actress. We won't be too surprised if she succeeds later on! So far, her acting credit isn't extensive but she has plenty of time.
Born on June 27, 1998, for now, Sistine is focusing most of her efforts on expanding her modeling portfolio. She signed with the Elite Modeling Agency when she was 19 and has appeared on the cover of Elle Russia and has done shoots with Glamour magazine as well. Sistine definitely has what it takes to make it in the modeling industry, but only time will tell if she'll make it big in Hollywood as well.
Max Hoffman – Dustin Hoffman And Lisa Hoffman' s Son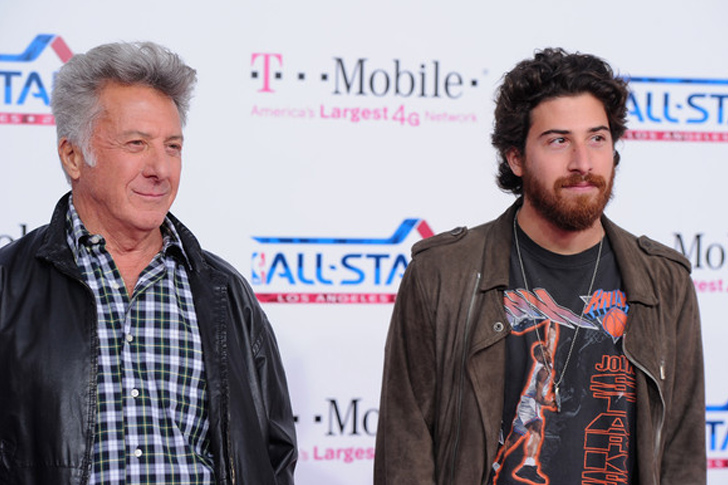 Dustin Hoffman has established quite a reputable career for himself in Hollywood. Should he retire soon, he won't have to worry about his legacy since his son Max Hoffman is following close to his footsteps. Apart from being the spitting image of his father, Max has also inherited his father's love and passion for performing. Born in 1984 in Los Angeles, Maxwell is the youngest boy in the family. He attended Brown University in 2007 and appeared in his brother Jacob's film Asthma in 2014.
The 36-year-old initially focused on theater performances, but over time, he has expanded his portfolio to include directing. So far, Max has earned directorial credit for the short films Lowlight: I'm On My Knees, Lowlight: A Wonderful Lie, and Athena. He is not quite a household name yet, but who knows? Maybe in a couple of years, he will become as big as his look-alike dad is.
Maya Hawke – Ethan Hawke And Uma Thurman' s Daughter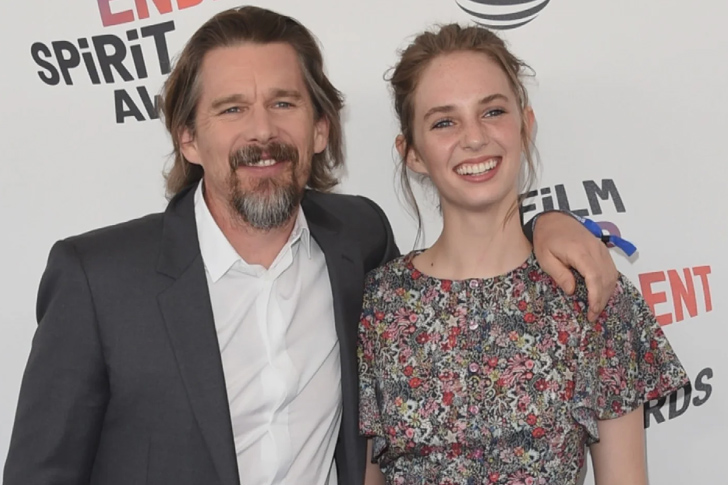 If Ethan Hawke had a female counterpart, it would be his daughter Maya. The 22-year-old is the elder of two children of Ethan Hawke and Uma Thurman. Clearly, Maya inherited both of her parent's good looks and it certainly helped with her modeling career. She modeled for Vogue at the start of her career just like both her mother and grandmother and was also chosen as the face of the British fashion retailer AllSaints's 2016/2017 collection.
Now that she's an actress, however, the young Hawke is forging a path that's truly her own. She made her TV debut in 2017 when she earned acting credit in the BBC film adaption of the classic novel Little Women. In 2019, she became part of the cast for Netflix's Stranger Things, playing the role of Robin. Outside of acting and modeling, Maya is also an aspiring musician. She has released two songs so far and fans anticipate more music from her soon.
NORTH WEST – KIM KARDASHIAN AND KANYE WEST' S DAUGHTER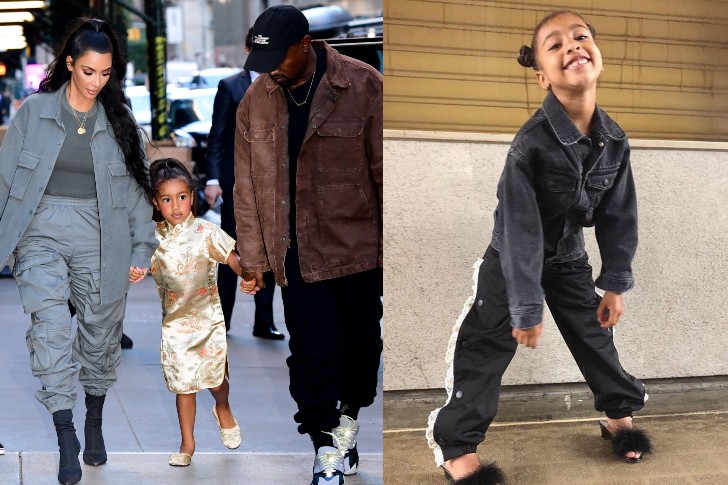 North West is first daughter of Kanye West and Kim Kardashian, older than her three siblings, Saint, Chicago, and Psalm. She is look like her mother, and her fans said she seems Kardashian's twin. She is not even in her teens and North West has already gained quite a massive following online! Aside from being adorable, it is her outfits that is getting plenty of attention. Every time when she appears in the spotlight or released vlog on her account, it must make her fans wild. After all, when you have got parents like Kim and Kanye, you are bound to always be looking your best.
North is not the only star in this brood, however. Her siblings Chicago, Saint, and Psalm are all social media darlings as well. It is still too early to tell what career path she might take, but with millions already in the bank, this kid's future is set. Let us just hope she gets ample investment planning advice from her parents.
CORDELL BROADUS – SNOOP DOGG' S SON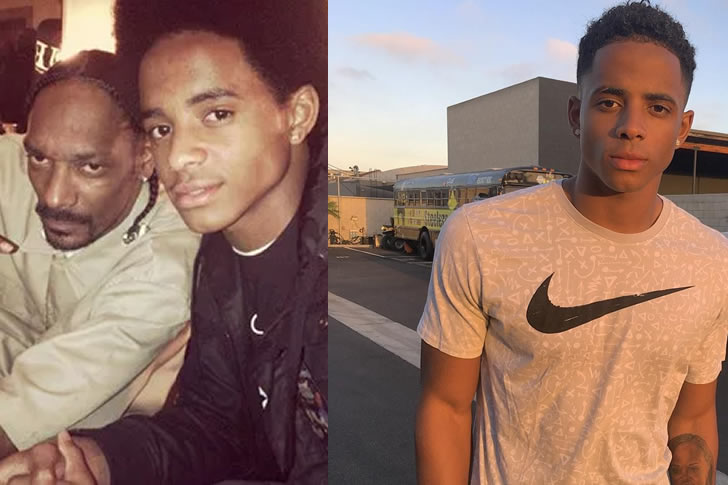 Snoop Dogg, or Cordozar Calvin Broadus, Jr., was one of best-known rapper. Being discovered by Dr. Dre and working with him for several times, Snoop Dogg rose to fame in the 1990s. His album 'Doggystyle' and 'Doggfather' made a big success when they are released.Snoop Dogg has four kids, three sons Corde, Cordell, and Julian, and one daughter Cori. His longtime wife Shante Broadus gave birth to three of them except Julian whose mother are Laurie Holmond. Cordell Broadus are second one who born in 1997.
Although Cordell did not follow in his father's footsteps, no doubt that he is a smart and talented boy. Initially Cordell once made his way to football, however, he decided to join the career of fashion as a model and actor. As he said, he wants to be true to himself and do what he likes and be interested in.Now, 23-year-old Cordell has had a daughter with his girlfriend Phia Barragan. And we look forward to witnessing that he makes a success in his fashion and movie career.
RILEY CURRY – AYESHA CURRY AND STEPHEN CURRY' S DAUGHTER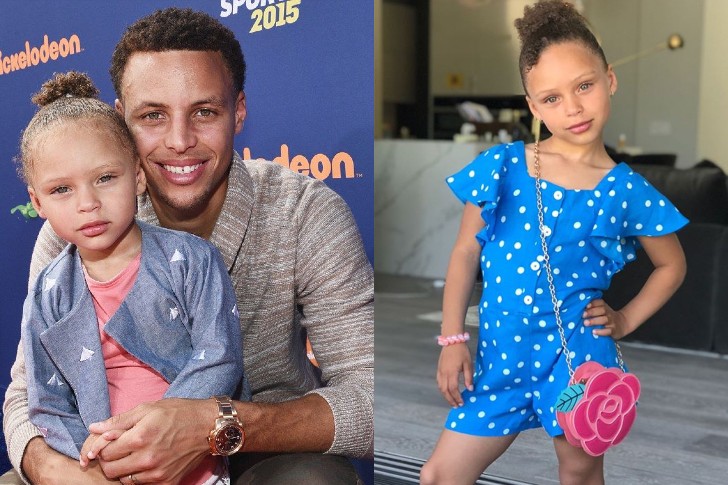 There is no doubt that Curry family is one of the happiest family among the celebrity. The parents who love each other, Stephen Curry and Ayesha Curry, and three cute kids, Riley, Ryan, and Cannon, commonly made up of this traditional warm Christian family. As for their eldest daughter, Riley, she is not even ten years old, but she is already a celebrity thanks to her parents, Ayesha Curry and Stephen Curry.
This little girl has also gone viral due to her adorable antics-like that one time she interrupted her father's post-game press conference in 2015. At the age of three, she is even received credit for "collaborating" with Big Sean on his song, Blessings. Her social media presence is also gaining attention, even though we only see glimpses of her on Steph and Ayesha's accounts. It is still early to assume what career path she might take, but we are sure she will have plenty of guidance along the way.
RILEY KEOUGH – ELVIS PRESLEY' S GRAND DAUGHTER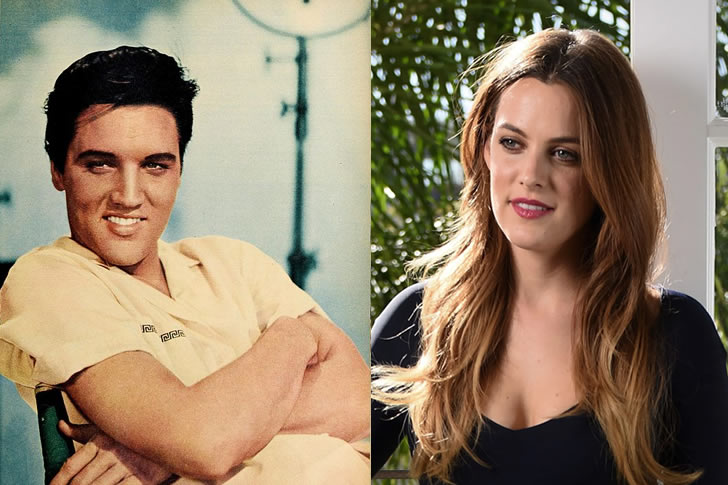 It is normal for celebrity's descendants to take more spotlight than ordinary person especially the superstar like Elvis Presley. Born in Santa Monica, California, Keough primally lived with her father in Hawaii since her parents split up at her six years old. And as the eldest grandchild of Elvis Presley and the eldest of daughter of Lisa Marie Presley, she started his career as a model initially in 2004 when she was 15 years old. Consequently, she made her film debut in the movie The Runaways in 2010.
Following the years, she appeared in several films, including The Good Doctor, Mad Max: Fury Road, and Logan Lucky. Now Keough was known for playing in the independent film and well performance in horror film. As for personal life, Keough married Ben Smith-Petersen in 2015. For her grandfather, Keough said she did not know him, however, she is familiar with Michael Jackson whom her mother married to from 1994 to 1996. Moreover, Keough has brother, Benjamin. Unfortunately, he left us in 2020.
ELLA BLEU TRAVOLTA – KELLY PRESTON AND JOHN TRAVOLTA' S DAUGHTER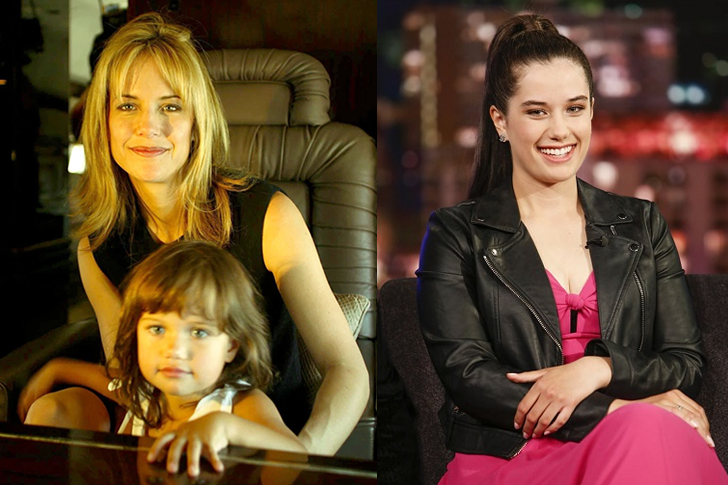 After a two-year battle with breast cancer, Kelly Preston died on July 12 when she was just 57. Ella Bleu Travolta is the second children of Kelly and John Travolta. Just like her parents, the 20-year-old star decided to take the same path and see for herself the wonders of Hollywood. Ella is now a self-made trailblazer, although she is often seen in her father's movies. It seems like talent runs in the blood, as the young Travolta star seems to be a natural on-screen.
Ella was first seen in her dad's 2009 movie, Old Dogs, along with the great Robin Williams. Her streak continued as she has worked with other greats, like Morgan Freeman in another John Travolta film, The Poison Rose. It remains to be seen if Ella will do another movie yet or finish off her studies first to get a degree. Whatever she decides on, one thing is for sure: Ella will always have a seat in Tinseltown.
TRACEE ELLIS ROSS – DIANA ROSS' S DAUGHTER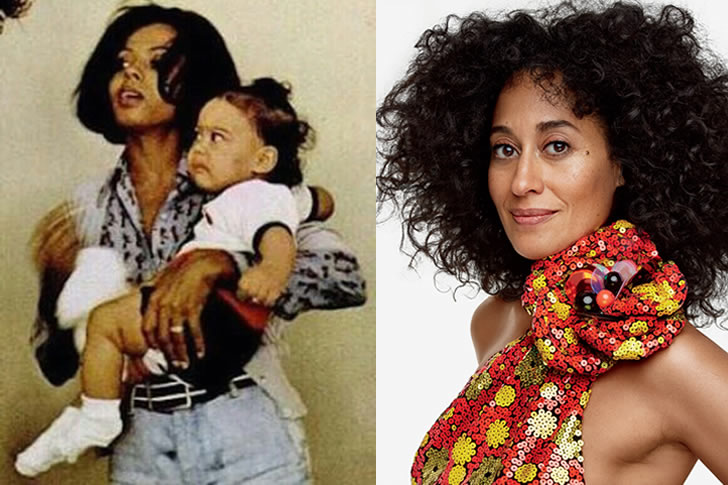 The Motown singer Diana Ross has five kids who from three relationships. Tracee Ellis Ross was second daughter of Diana with music business manager Robert Ellis Silberstein. She has four siblings, Rhonda, Chudney, Ross, and Evan. It is not an easy thing to be the daughter of an iconic woman in the Hollywood. As the planet surrounding the sun, Tracee took lots of pressure, however, she did not follow in her mother's footsteps in the realm of singing but start her film career.
In 1996, she made her film debut in Far Harbor. She was known for starring in TV series Girlfriends as Joan Carol Clayton. In 2014, she played the leading role of Black-ish, which help her establish a career breakthrough. Having a famous mother, Tracee moved out of her mother's shadows with her own efforts. Except Tracee, her siblings also have successful career, there is no doubt that Diana Ross is so proud of, not only his own career, but also his family.
EISSA AL MANA – JANET JACKSON AND WISSAM AL MANA' S SON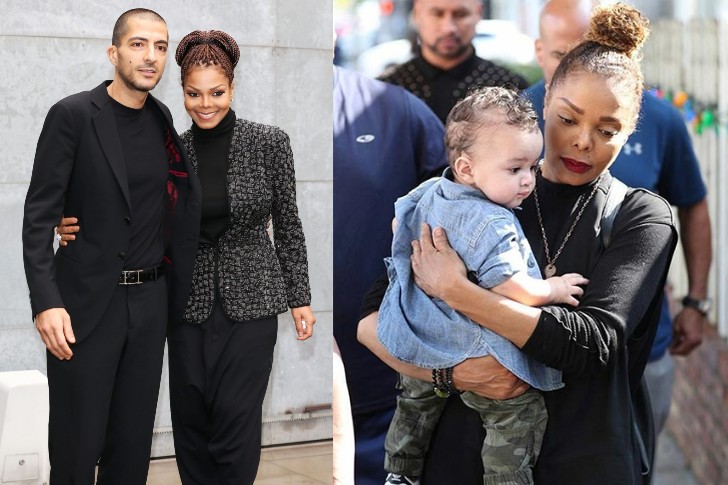 Did you hear the name Eissa Al Mana? Of course, it is not your neighborhood's boy. If not, you must hear his mother's name, Janet Jackson. Janet Jackson and her former husband, Wissam Al Mana have one child together, and he just happens to be doubled the adorable!
As an iconic singer, Janet Jackson, the youngest kid of Jackson family, is one of best-selling singer in the history of pop music. She once had several relationships, including three marriage. However, she just has Mana, the only son, until now.
Eissa Al Mana was born on January 3, 2017, and though Janet Jackson was in her fifties at the time, she, and the baby both got through it without much difficulty. Eissa's name has quite the meaning, too. It is a Hebrew name which means God Is Salvation. Janet and Wissam parted ways just months after the birth. Though their marriage ended with divorce lawyers, the two are reportedly working on co-parenting. Janet currently has full custody of their baby boy.
DYLAN BROSNAN – KEELY SHAYE SMITH AND PIERCE BROSNAN' S SON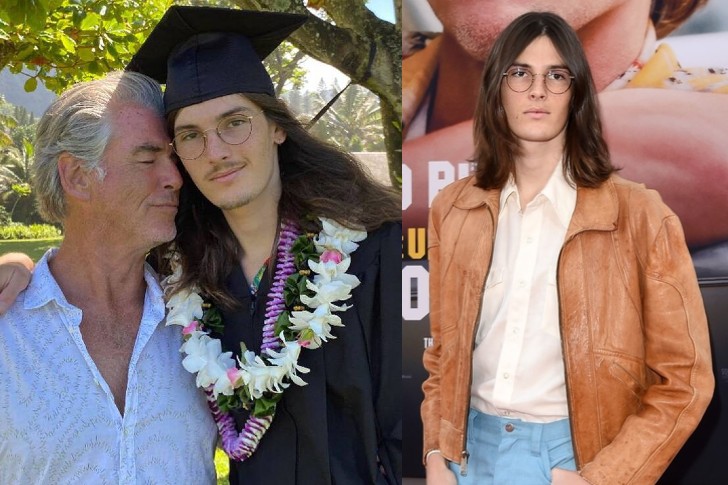 Like father, like son? Well, in this case, Dylan certainly inherited his dashing good looks from both his parents. The James Bond Actor Pierce Brosnan has five kids, Charlotte and Christopher were adopted, Sean was his son with ex-wife, and Dylan and Paris. Dylan was his eldest son with former TV journalist Keely Shaye Smith. He also has a young brother, Paris. No doubt that Dylan was so handsome as same as their father.
Now in his twenties, he is slowly making a name for himself in the modeling world. We are sure it would not be too difficult of a journey for Dylan-he has got chiseled features and the style to match! Who would not fall for his rocker charms, after all? Of course, with a successful career comes wealth. Whilst it is too early to tell if he will be able to make a fortune for himself, there is nothing wrong with getting a couple of money management tips from his parents early on.
EJ JOHNSON – COOKIE AND MAGIC JOHNSON' S SON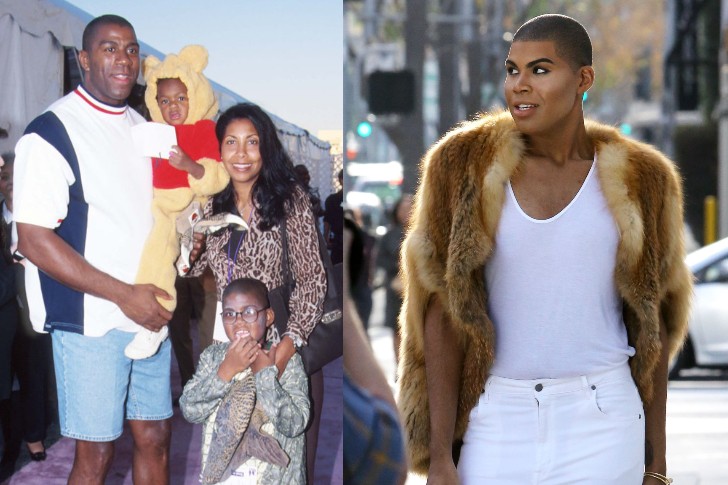 Celebrity kids is always famous for their parents, especially in Hollywood. However, some of them is strived for make names for themselves when they grow up. Earvin Johnson, better known as EJ Johnson, is the son of legendary basketballer Magic Johnson with his wife, Cookie Johnson. He has two siblings, older brother, Andre Johnson, and young sister, Elisa Johnson. Now, coming from such a pedigree often means there is a pressure to follow in his father's footsteps and become an equally great athlete. However, EJ decided to carve an entirely different path for himself, opting to become a television personality and social media star.
In 2013, with the support of his family, EJ Johnson come out as gay. Following the years, he always brings a voice for LGBT rights in his way. With his taste in fashion, he was instantly beloved by netizens. Aside from being an E! News commentator, EJ has also appeared in Rich Kids of Beverly Hills. He is making plenty of investment money all on his own.
PАRIЅ-MIСHАЕL KАTHЕRINЕ – MICHAEL JACKSON AND DEBBIE ROWE' S DAUGHTER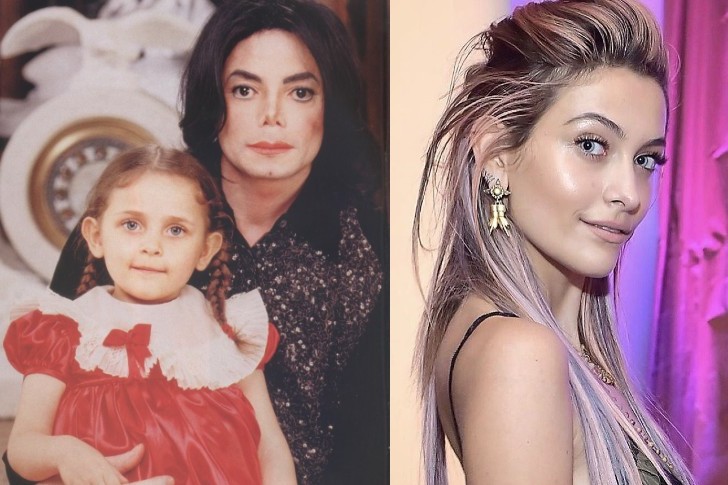 The King of Pop may have left us too soon, but his memory and legacy live on in his children, like Debbie Rowe who was the second wife of King of Pop. The couple has two children together, Michael Joseph, and the only girl in the brood, Paris Jackson.
Paris Jackson was only 11 years old when her father unexpectedly died in 2009. Before this, she and her brothers were hardly exposed into spotlight. Their father protected them very well.
Now, as a model, she frequently appears in numerous red carpet and stage. Sometimes, she also joined several movies and TV shows as a guest appearance. Aside from receiving credit as a model and actress, this young woman is also a talented musician. She is part of the duo, The Sound flowers, where she can show off her singing and ukulele playing prowess. Those gorgeous electric blue eyes of hers? It has been reported that they are due to a genetic condition. A unique feature fit for this true individual!
NAHLA ARIELA AUBRY – HALLE BERRY AND GABRIEL AUBRY' S DAUGHTER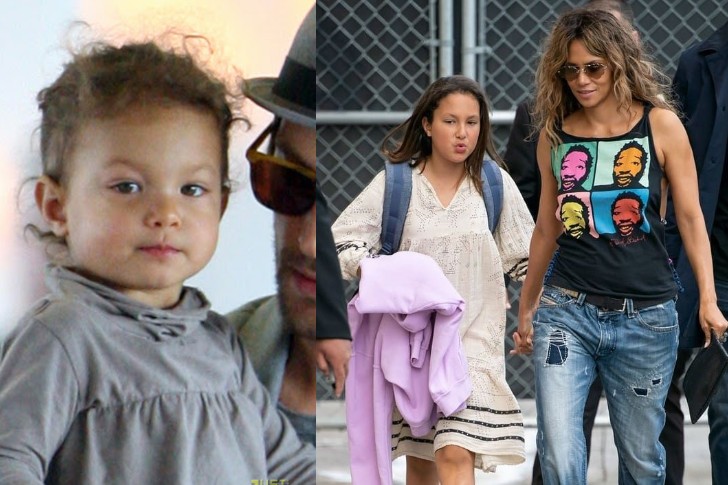 The relationship between Halle Berry, the famous actress, and Gabriel Aubry, French Model, may have ended, but their union did give life to their daughter Nahla Ariela Aubry. She was born in 2008 when the Catwoman actress had been 41 years old and was only two years old when her parents split up. As an older and solo mother, Halle Berry spent lots of time companying with her children. She once said that she could not be happier than anymore when being a mom.
Later Halle Berry has her second kids, Maceo Robert Martinez, with her third husband Olivier Martinez whom Halle Berry divorced in 2016. Now that Nahla is almost a teen, fans of her mother are likely wondering what career path she might take in the future.
Will she become an actress, too? She has certainly got the best mentor for it. Perhaps she would even want to model like her dad. The best bit is she can be whoever she wants to be, without worrying about bankruptcy.
CHAZ BONO – CHER AND SONNY BONO' S SON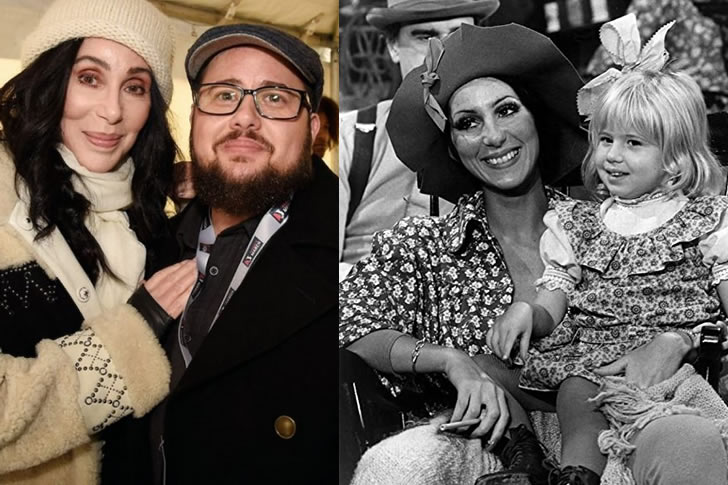 Remember Goddess of Pop Cher? The chanteuse features her distinctive and impressive voice, which made her get popularity swiftly in last century. Until now, her songs still impress her fans. Cher won lots of awards, including but not limited to a Cannes Film Festival Award, an Academy Award, a Grammy Award, an Emmy Award, three Golden Globe Awards, the Billboard Icon Award. Cher has two kids, Chaz Bono, and Elijah Blue Allman.
Named after the film Chasity, Chaz Bono is the only kids of Sonny Bono and Cher. When he was 18 years old, Bono Came out as transgender to his parents. And then, Bono legally ed the gender and name in 2010. No doubt that it takes tremendous courage to make the decision especially as the celebrity's kid. As Bono's mother, Cher, the gay icon, and ally of LGBT group, she gave total support for the decision. And now, Chaz Bono become a LGBT activist, writer, and actor. In several episodes of America Horror Story, you cannot miss his appearance.
SAM ALEXIS WOODS – TIGER WOODS' S DAUGHTER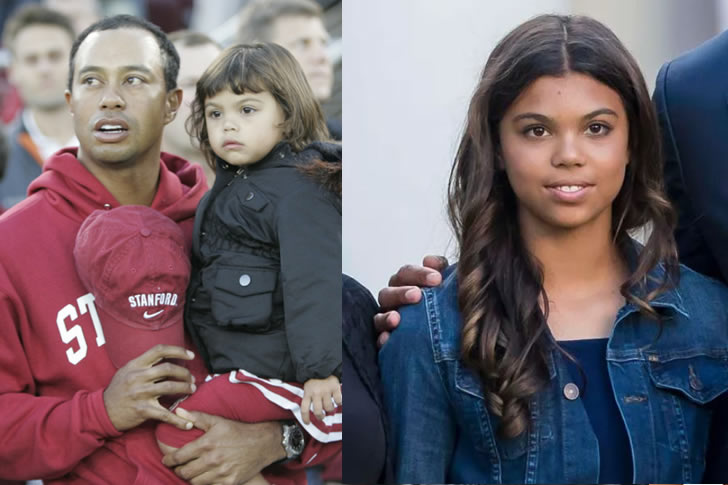 Regarded as one of greatest golfer of all times, Tiger Woods won numerous awards in his career. However, compared with his career, his marriage seems not going very well. In 2010, influence by his scandals, his marriage with Elin Nordegren ends in an unhappier way. Woods and Nordegren have two kids, daughter Sam Alexis Woods, and son Charlie Axel Woods.
Born on June 18, 2007 when her father just finished as runner-up in the 2007 U.S. Open, Sam is the first daughter of Tiger woods and Elin Nordegren.
As the first kid, Tiger Woods named her Sam, his nickname by which Tiger's father call him, to honor his father who died a year before Sam was born.
No doubt that Tiger Woods are legendary athlete in the golf course, but as his daughter, Sam seemly be more interested in soccer, and she also spend more time on practicing professionally and attending matches. We are truly looking forward to witnessing the rise of a new legend in the pitch.
LOUIS BARDO BULLOCK – SANDRA BULLOCK' S SON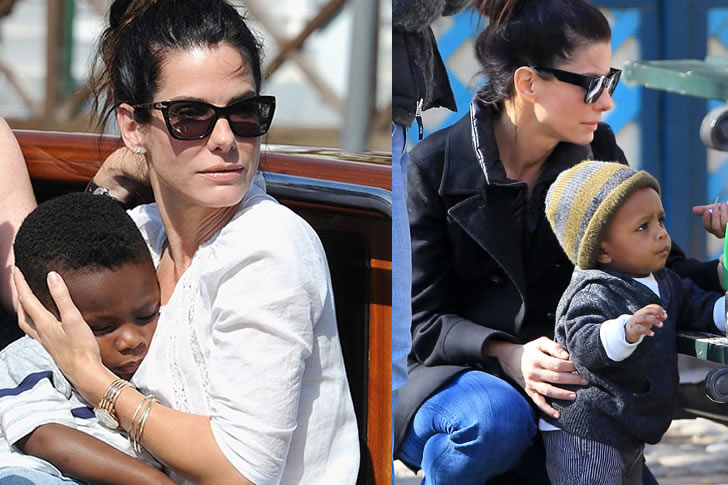 We have seen numerous examples of successful and happy family of adoption in Hollywood. Among them is that Sandra Bullock, the famous Hollywood star, decided to be a parent by adopting her eldest son, Louis Bardo Bullock, in 2010.
Sandra Bullock is one of the popular actresses in the Hollywood. The film who starred in, including Speed, The Blind Side and Gravity, impressed her fans and audience deeply. Bullock once married Jesse James, a TV host. In 2010, She divorced him after James had had affair with other.
As early as 2005, Bullock made the decision of adoption when Hurricane Katrine happened. Being touched by something in heart, she took her little baby Louis home in 2010. Louis is still young boy. As of 2020, he is 10 years old. However, his mother take care of him well and try to avoid exposing him in spotlight. In 2015, another baby was brought to this warm family. Louis has a young sister, Laila. We believe that they will grow up healthily and happily in the future.
HANNAH MARGARET SELLECK – TOM SELLECK'S DAUGHTER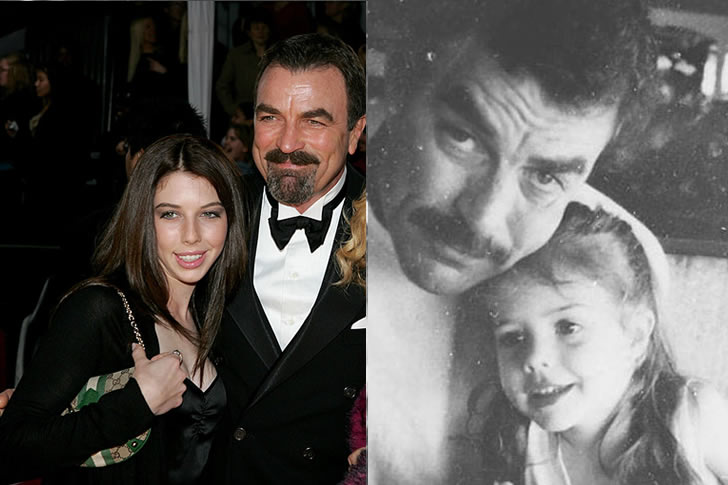 Remember Dr. Richard Burke in Friends? The iconic character's actor, Tom Selleck remains a household name in the Hollywood. Aside from Dr. Richard, he was also cast as leading role in Magnum, P.I., Blue Bloods and Three Men and a Baby.
However, you may never hear his daughter's name, Hannah Margaret Selleck. Born on December 16, 1988, Hannah is Selleck's daughter with his second wife, actress Jillie Joan Mack. If you are interested in horseback riding, you may be familiar with her name.
Unlike her father, Hannah made her way to equestrian community. When she was young, she started to studying horseback riding and spend lots of time with horse after school. With extraordinary talent and hardworking, she won numerous of champions and awards, including Silver Team Medal at the Prix de States in 2005 and the 16-year-old Equitation Championship at Capitol Challenge in 2006, which help her rise to fame in the equestrian community. Today, Selleck continues to explore his career and maintain a farm for breeding competition horses. No doubt that she is truly shining star in her own stage as same as her father.
SUNDAY ROSE KIDMAN URBAN AND FAITH MARGARET KIDMAN URBAN – NICOLE KIDMAN AND KEITH URBAN'S DAUGHTERS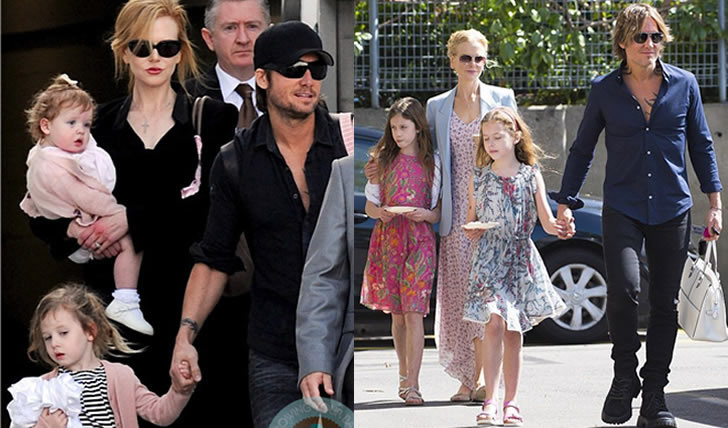 True love exists, even in Hollywood where full of desire and betrayal. Nicole Kidman, the actress, and Keith Urban, the singer met at US Gala in 2005. After dating for several months, they got married. As time goes by, it is hard to believe that the couple have been married for 14 years. They have two daughters, Faith Margaret Kidman Urban and Sunday Rose Kidman Urban.
Sunday Rose and Faith Margaret are all grown up now! Sunday is now 12 years old and her young sister turned 9 years old. Being the daughters of famous Hollywood couple, Sunday and Faith may come with pressure, however, they seem to inherit the genius of music from their father. Both of sisters love music, Faith prefer violin while Sunday plays piano. Except music, they also may follow in their mother's footsteps. Faith has joined the school play and learned acting lesson from her mother. And Sunday thinks she could be a director when she grows up. We hope to see some future blockbuster hits that are made by them!
KNOX AND VIVIENNE JOLIE-PITT – BRAD PITT AND ANGELINA JOLIE'S TWINS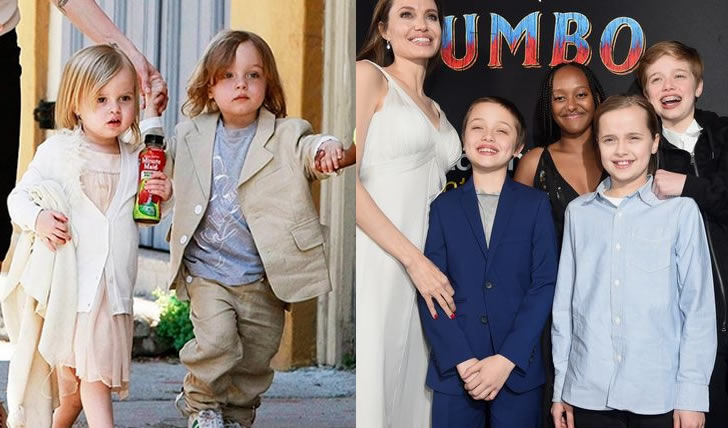 As famous actor in the Hollywood, Brad Pitt kept a long relationship with Angelina Jolie, they met on the set of Mr. & Mrs. Smith in 2004 and finally married in the 2014. However, the iconic couples separated in 2016. Until now, they continued to the bitter divorce. The key to this battle is their six kids' custody. The golden couple have six kids: Maddox, Pax, Zahara, Shiloh, and Vivienne and Knox. Three of them are adopted and others are biological.
The twins Knox and Vivienne are the youngest of six kids. It is worth to mention that Knox is older than his twin sister than one minute. As the kids of famous couple, they were born in the spotlight. The first photo of them remains the most expensive celebrity photos ever taken which be sold for US$4.1 million. Although both inherited their parents' appearance, they maybe would not follow their parents' footsteps even Vivienne has made her film debut in 2014's Maleficent and Knox has voiced in Kung Fu Panda 3 as the character of Ku Ku.
CRISTIANO RONALDO JR. – CRISTIANO RONALDO'S SON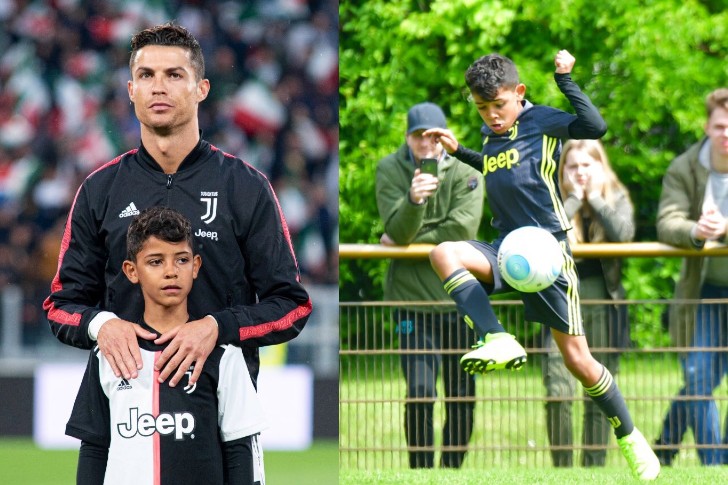 As the fourth and youngest child of a cook on the Portuguese island of Madeira, Cristiano Ronaldo pursued his soccer acting when he was young. Look back to his career, no doubt that he is one of the greatest soccer players currently. The top scorer successively joined Manchester United, Juventus and Real Madrid. Until now, He has won the awards of FIFA's Player of the Year five times.
Ronaldo has four kids. Cristiano Ronaldo JR. was his first son, but the identity of his mother remains a mystery. There is plenty of talk about it, but the athlete focuses on raising his son instead. As for 10-year-old Cristiano Jr.? Well, he is grown up quite a lot and is starting to show football prowess, much like his dad. Not only that, but their shared good looks have also landed this father and son duo several modeling jobs as well!
He is only 10 years old and is already making money for himself, so we sure hope he gets ample money management advice from his parents in the future.
GIA FRANCESCA LOPEZ – MARIO LOPEZ AND COURTNEY LAINE MAZZA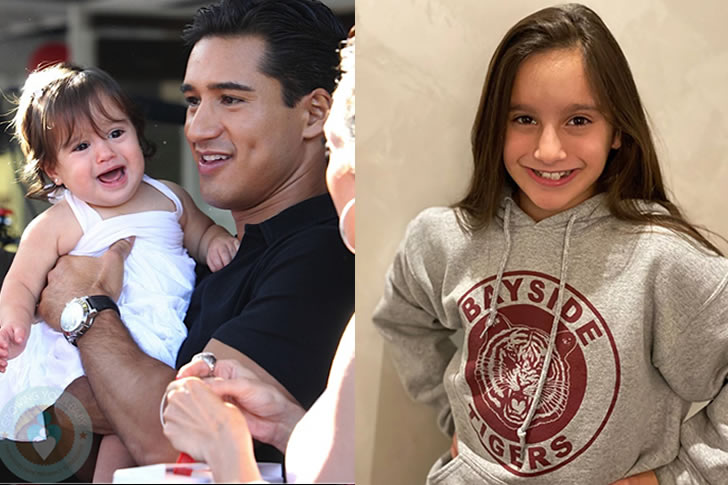 When it comes to Mario Lopez, you must remember his portrayal in sitcom Saved by the Bell when he was young. The teen comedy series tells the story that a group of six friends get through their high school life together. Lopez starred as A.C. Slater in this sitcom and was best known by youngsters in the 1990s. As a famous actor and entertainment journalist in Hollywood, He not only have successful career but also happy family. He has three kids with his wife, Courtney Laine Mazza.
Gia Francesca Lopez, his eldest daughter and firstborn kid, born on September 11, 2010 in Burbank, California, have been in spotlight since she was born. Now, she was 10 years old. However, she has appeared in several films, including The Disappointment of Jonathan Bender, Jane the Virgin and Walk the Prank.
Moreover, the talent child of actress made her television debut in 2017 when she signed on to record voice of Estrella in Disney Channel's animated show Elena of Avalor. In the future, she may or may not follow his father's footsteps, but it is still left to be seen.
Megan And Morgan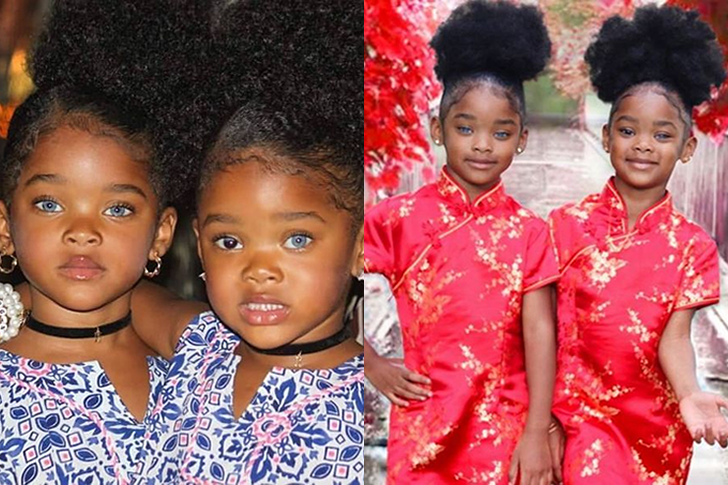 Born on June 6, 2011, Megan and Morgan, the twins captivated everyone who stopped to admire them and became internet superstars in 2015 because one of their photos went viral. Now, the twins are 9-year-old, and their beauty keeps growing with them. Since it's rare for African American to have blue eyes, the thing that sets them apart from other adorable twins is definitely their piercing light-blue eyes.
Morgan (On the right) is the one who makes this amazing because she has one blue eye and One w/ Heterochromia which means half blue and half brown. Nicknamed by their mother as the "Trueblue Twins," they are using their instant fame to start modelling careers and modeling for fashion brand Neon Kisses today.While only time can tell what the future holds for these stylish girls, it's likely that we'll be seeing the Trueblue Twins for years to come.
Roy Rogers And Dusty Rogers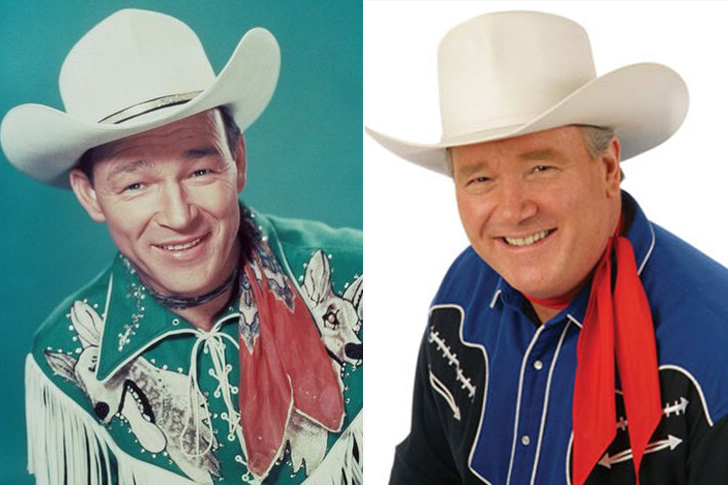 Roy Rogers left an indelible mark in the field of country music. Now, it's up to his son Dusty Rogers to uphold that legacy. For those who are not aware, Roy Rogers is the co-founder of the American band Sons of the Pioneers, one of the very first Western bands to emerge in the United States. After his passing in 1998, his only natural born son showed great promise when it comes to following his footsteps. Now, Dusty himself is an accomplished country star with a career in both music and TV.
Though people often comment that he is living underneath his father's shadow, Dusty never felt the need to separate himself from it. He even acknowledges its truth and gives full credit to his father for his success. Thanks to the experience of having literally grown up with the Sons of the Pioneers, Dusty is well educated about the various components which have made the band so popular throughout the years.
HAZEL MODER – JULIA ROBERTS AND DANIEL MODER' S DAUGHTER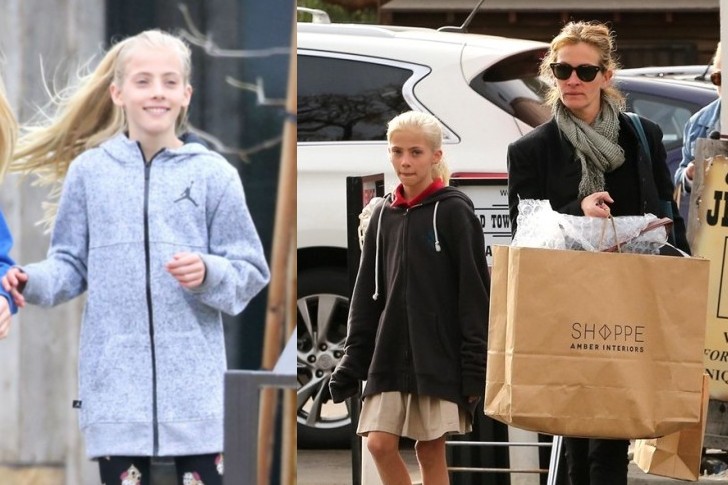 Hazel might still be quite young, but she's already made appearances in a couple of major film productions. This includes Mother's Day and All Access, alongside her real-life mom, Julia Roberts, who has been around the film industry for more than three decades. Her father is a professional cinematographer known for his works in films, including Their Eyes, the Mexican, and Fireflies in the Garden.
Having both parents in the industry has its pros and cons, but so far? Hazel seems to be enjoying the perks! Julia Roberts is known to be private and have opted to keep Hazel and her siblings Henry Daniel and Phinnaeus away from the unwanted media spotlight. We wonder, will we be seeing Hazel in leading lady roles in the future and take over her mom's title? Or would she go on to get her degree and find a career all her own? Only time will tell!
GEORGIA MAY JAGGER – JERRY HALL AND MICK JAGGER' S DAUGHTER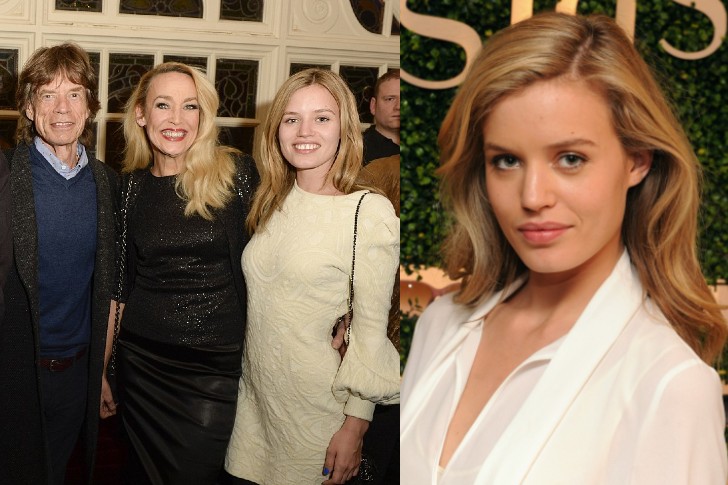 If her last name sounds familiar, it's likely because you're thinking about her father-the rock and roll legend, Mick Jagger. But he's not the only iconic parent Georgia has. Her mother is the model-actress, Jerry Hall. Mick Jagger welcomed Georgia with ex-partner Jerry Hall in January 1992. Some might say the resemblance between the mother-duo is uncanny. However, their first meet was shrouded in drama around 1976 since both parties were otherwise involved-Jagger with then-wife Bianca, and Hall with then-fiance Ferry.
This is why it isn't at all surprising that she's managed to establish a successful modeling career for herself. She's landed campaigns for Versace and Miu Miu, after all. As known as Mick's most famous kid, Georgia has not only built a modeling career on her own outside of her father' s lengthy shadow but also had brand collaborations-some wise investment planning on her behalf as these should help boost her name and her wealth.
Michael Gandolfini – James Gandolfini And Marcy Wudarski' s Son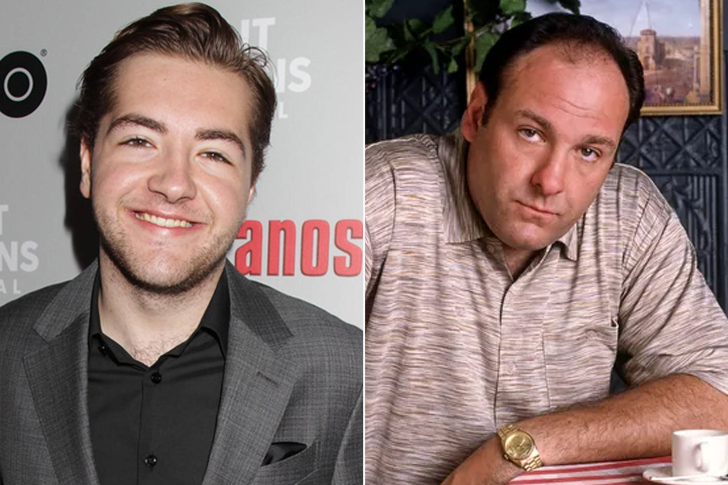 When it comes to following a legacy, James Gandolfini's son couldn't have chosen a better way to do so. After conversations with The Sopranos' showrunners, Michael Gandolfini agreed to play the younger version of his father's character. He's the only one who can truly give justice to the character-in terms of appearance and performance. Not only is the 21-year-old the spitting image of his father, but he also has the same acting range.
Stepping into father's shoes would be complicated for any of us, however, Michael' s identity becomes forever entwined with James. The Many Saints of Newark will chronicle the life of Tony Soprano before he became the infamous mafia boss. It's a much-anticipated prequel to the hit HBO TV show, and Michael couldn't have scored a better acting credit to boost his career. The film is set for release sometime in 2021.
Jack Depp – Johnny Depp And Vanessa Paradis' s Son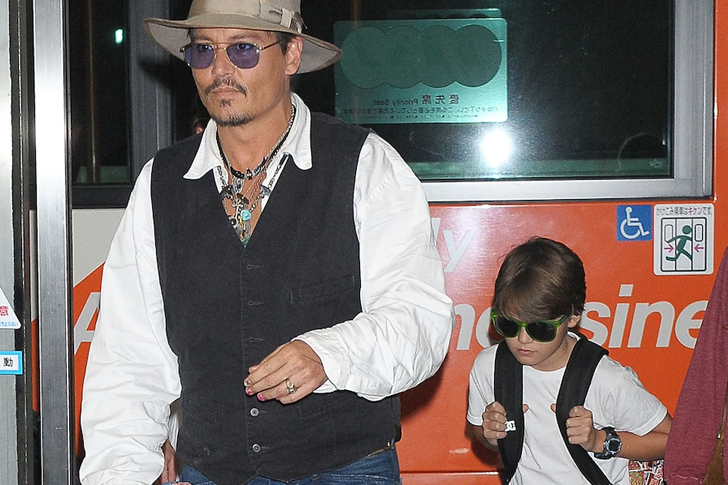 If you loved Johnny Depp during his youth, then you might want to pay attention to his look-alike son, Jack. The 18-year-old is the younger of Johnny and Vannesa Paradis's two children. Just like his older sister, Jack's life was also purposely hidden away from the prying eyes of the public. Their mother is French singer Vanessa Paradis. She was together with Johnny from 1998 until their split in 2012.
Today, however, Jack has been gaining more and more attention. He maintains his privacy, however, and is choosing to focus more on his personal life and studies. It's not clear if he'll be following his family into the industry or if he's going to pursue a degree instead. Either way, we hope that he'll pursue whatever it is he is passionate about. We're sure his mom and his dad will be very supportive of him!
Thatcher Bray Brunt – Megyn Kelly And Douglas Brunt' s Son
Aside from a couple of back-to-the-camera photos, Megyn's followers don't really get to see much of her children. However, we do know that the veteran host has three, Edward, Yardley, and Thatcher. Her youngest, Thatcher, was born in 2013. While Megyn has maintained the privacy of her children, we do know that Thatcher is quite the momma's boy. This is even more obvious with the paparazzi photos taken of the mother and son duo.
Megyn has been enjoying family time with her husband and three adorable kids at home after losing her job on Today and no longer worries about not being there for her kids' milestones. Based on what she has shared herself, her youngest takes after his dad with his blue eyes and brown hair. It is pretty hard to keep one's personal life completely private if you're part of Hollywood, so we're sure this family has made major investments to ensure just that.
Coco Arquette – Courteney Cox And David Arquettet' s Daughter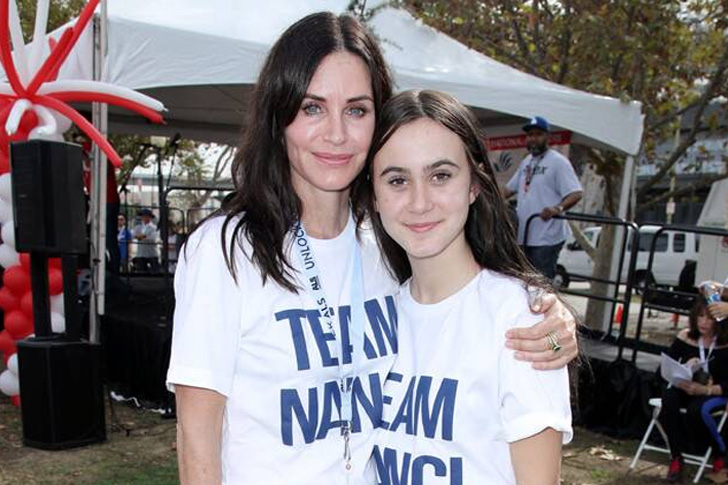 Courteney Cox' s daughter, Coco, is all grown up! The 16-year-old is the actress's only daughter with former husband, David Arquette. Unlike other girls her age, it seems Coco isn't as interested in the industry though she is also an an actress, known for Just Before I Go (2014) and UNICEF: Imagine (2014). However, she has been gaining fans thanks to her mom' s Instagram videos.
Aside from being her mother's best friend, Coco also likes to showcase her musical gifts. In one Instagram post, the actress proudly showed off a video of her playing the piano while Coco sang along. Will she have a musical career in the future? Only time will tell, but as early as now, David Arquette is supportive of the idea. With a talent like Coco's who's to say what degree of popularity she might achieve in the future!
Tallulah Willis – Demi Moore And Bruce Willis' s Daughter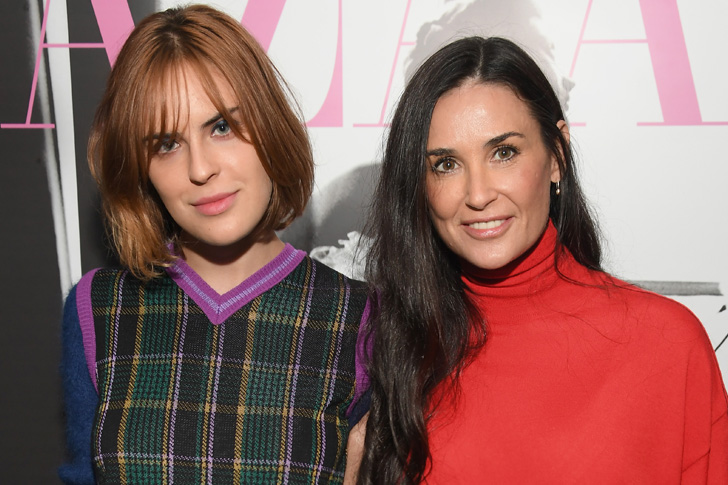 When it comes to resemblance, Tallulah Willis bears a very striking one with her mom, Demi Moore. With her piercing blue eyes, dark hair, and high cheekbones, Tallulah is every bit Demi's younger version. The 26-year-old is the actress's third child with former husband and fellow actor, Bruce Willis. Unlike her famous parents, however, Tallulah did not choose to go into Hollywood.
Actually being the youngest child of two Hollywood juggernauts makes Willis feel very stressful in her early years. Though she does keep a very low profile, compared to her parents and older sister Rumer, Tallulah still manages to garner a certain degree of attention. She uses that attention to bring light to certain issues and advocacies that she supports. I guess you could say that she is using her platform appropriately, and that's all thanks to her parent's influence.
The Cannon Twins – Mariah Carey And Nick Cannon' s Twins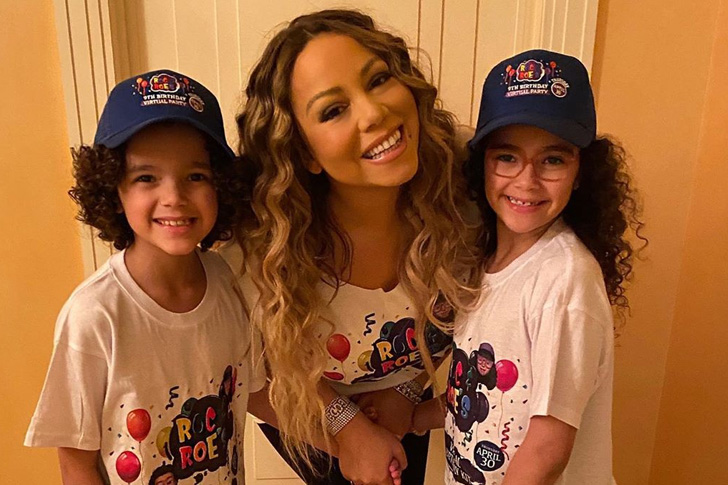 It seems like it was only yesterday that Mariah announced the birth of her boy-girl twins, but we can't believe how much they've grown already. Mariah welcomed her babies with Nick Cannon on their third wedding anniversary in 2011. Despite they divorced in 2014, the family still make appearances together and share holiday and birthday celebrations. At nine years old, both Moroccan and Monroe are shaping up to become exactly like their mom. Not just in looks, but in personality as well.
According to some sources, the twins are pretty outgoing and seldom shy away from attention. It's pretty understandable, though, considering that both kids are always jet setting across the globe with their mom and are always around people. At home, reports say that Monroe even likes to raid her mom's shoe closet. Its' clear that they have a very happy childhood, and with Mariah's investments and fortune, we don't doubt that they are both set for life.
JASON WHITTLE – PATRICK SWAYZE'S SON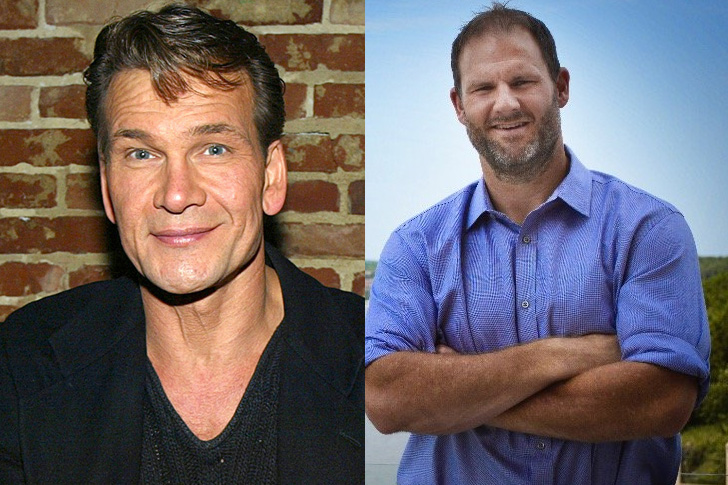 The late Patrick Swayze was an icon in his own right. The iconic 1987 movie Dirty Dancing would never be complete without him and many other movies, like Ghost. He was the man of many women's dreams back in the '80s, but ultimately, fellow actress Lisa Niemi caught his heart. Patrick and Lisa weren't blessed with a kid in their 34 years together. However, it didn't mean the actor didn't have a kid, or did he?
Rumors had it that Patrick allegedly had a secret son named Jason Whittle. His mother, Bonnie Kay Whittle, apparently slept with the actor when she was only 15 in 1972 and gave birth to Jason in 1973. Though he grew up not knowing Patrick was his father, he only knew the truth when his mom met her demise in 2012. If Patrick only knew, his estate attorney would have advised his client to leave a dollar for Jason in his will so that he would stop claiming a big part of his estate as his alleged real child.
BIANCA BREE – JEAN-CLAUDE VAN DAMME'S DAUGHTER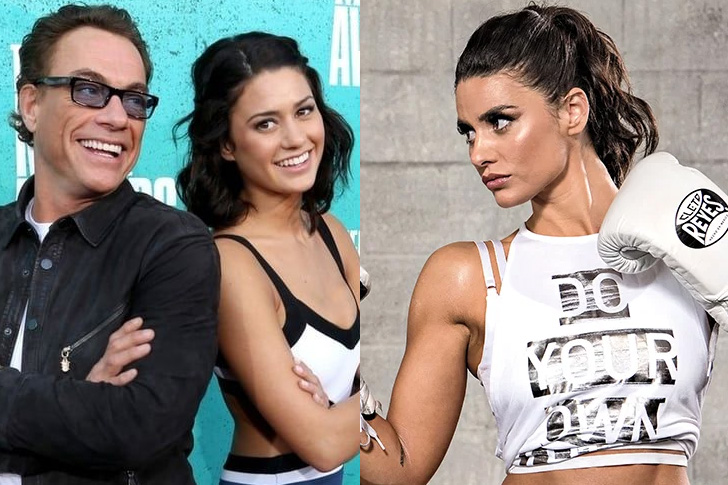 Jean-Claude Van Damme has been married five times, but twice of is to Gladys Portugues. They first tied the knot in 1987 but parted ways after just five years. As Jean-Claude went on to marry Darcy LaPier, they broke up, leading him again to Gladys. The two tied the knot again in 1999, and this time, they seem to have no plans to call in their lawyers anymore to arrange their split.
In their years together, they are blessed with two kids, and one of them is the magnificent Bianca Bree. The celebrity child is now 30 years old and has followed in his father's footsteps in the entertainment world. She has been mostly part of his father's movies, like Six Bullets, Assassin's Games, Welcome to the Jungle, and more. Growing up with a martial artist father and an ex-bodybuilder mother, you can expect Bianca to be extremely athletic, and yes, she is. Bianca is into different sports, but she also has a soft spot as she loves poetry.
EVAN SPRINGSTEEN – BRUCE SPRINGSTEEN'S SON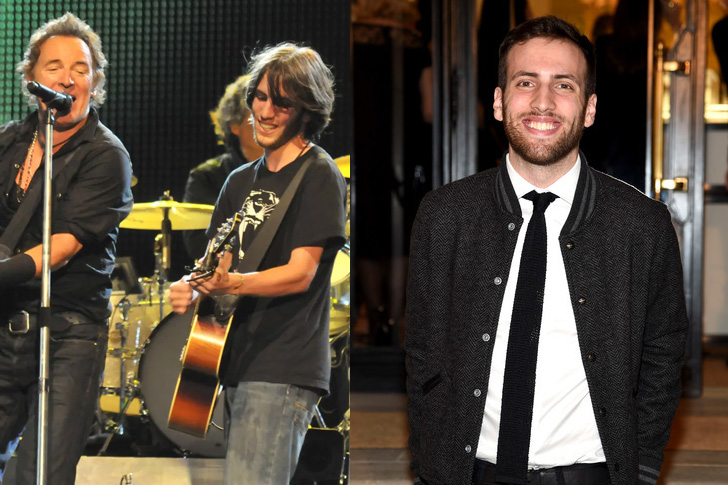 He may have one failed marriage, but Evan Springsteen has finally found the love of his life in Patti Scialfa. The two have been together for almost three decades, and no one could have come in their love's way. They are blessed with three kids, Jessica Rae, Evan James, and Sam Ryan Springsteen.
The eldest of them all, Evan, has the same passion for music as his parents, but he doesn't know any lyrics of his father's songs. Why? Bruce himself revealed they have their own musical heroes, and to his credits, he understands. With that, Evan has no plans to be in the entertainment business like them. Despite growing up under the spotlight, Bruce and Patti tried their best to put their kids away from the public eye. They succeed, and most of them can only be seen when they join them at some of their red carpet events or social media pages.
OLIVIA PACINO – AL PACINO'S DAUGHTER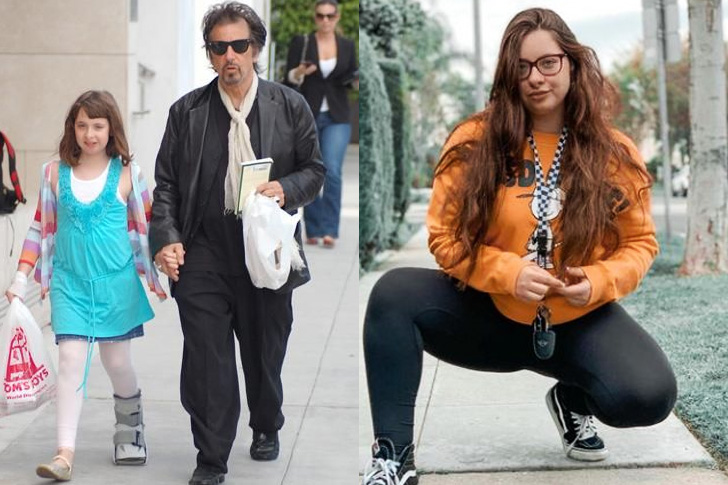 In case you don't know, Al Pacino has never been married, but he had a relationship with the National Lampoon's Vacation star Beverly D'Angelo. They used to be one of the most famous couples back then. Though they had no plans to get married, they knew they wanted to have kids. In fact, Al wanted Beverly to be the mother of his children. Luckily, they were blessed with a twin, Anton and Olivia. Though the two ended up apart and even needed their lawyers' help for a bloody custody battle, they managed to make things up and successfully became amicable co-parents.
Olivia, who is now 20 years old, seems to have no plans to be an actress like her famous parents. She reportedly graduated from high school with good grades, though it wasn't revealed what career path she was planning to take. What is only known of the young Pacino is that she's dating the rapper Ryan Harvey after they met through an online dating app.
PIPER SLOAN – MELISSA SUE ANDERSON'S DAUGHTER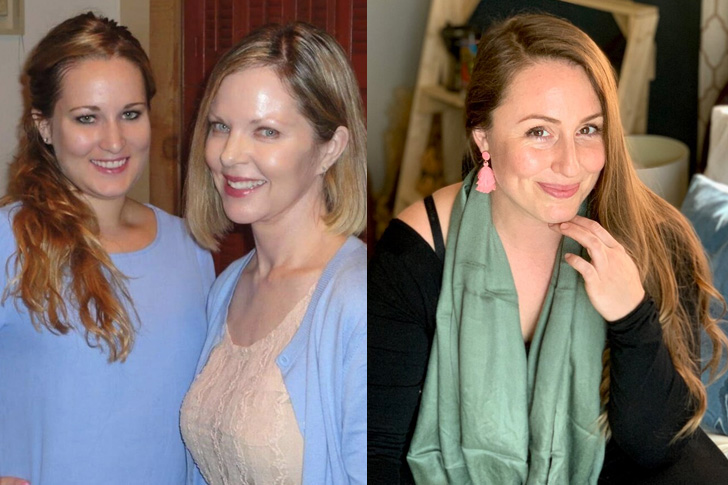 Melissa Sue Anderson is only married once, and that's to the screenwriter Michael Sloan. They tied the knot in 1990, and with their more than three decades of marriage, they share two kids, Piper and Griffin Loan. Piper is their eldest child and now 30 years old. She gets credit for being a lookalike of her mother.
The celebrity kid graduated from the American University with a BA in International Studies. She also has a Master of Arts in International Communication, specializing in Public and Cultural Diplomacy. Piper is not into entertainment, but she's very into helping other people. Her beauty is skin deep as she does her best to raise awareness about different causes that are very close to her heart. Throughout her professional career, Piper has raised a tremendous amount of money for various organizations. Melissa is undoubtedly one proud mama of what her daughter has become.
AVA AND LEAH CLEMENTS – KEVIN CLEMENTS' DAUGHTERS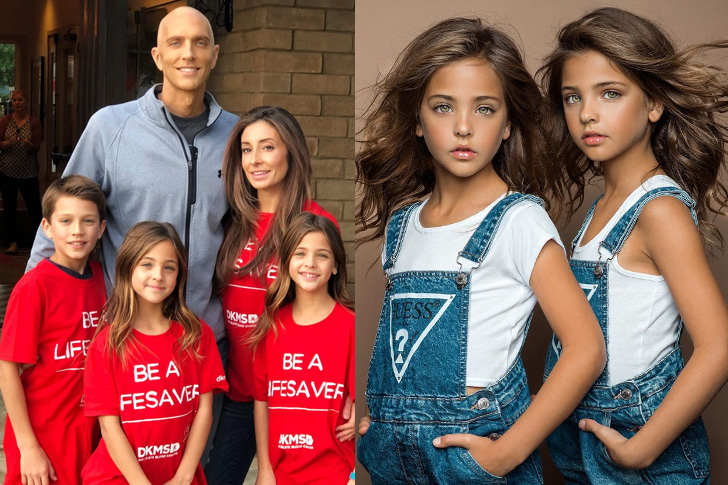 Ava and Leah Clements are dubbed the most beautiful twins in the world. No one will question the incredible degree of beauty they possess that can be seen in every photo on their social media pages. Their Instagram account alone has 1.8 million flowers, and it is growing by the minute. Aside from blessing everyone with their looks, they initially aim to help their father.
Their story went viral and made rounds all over the world. They used their platform not just to raise awareness but also to help other people. Though their father is all fine today, Ava and Leah didn't stop to support their family. Other than the twins, their mother, Jaqi Clements, also gets attention due to her incredible youthful-looking appearance. She only looks like her daughters' sister, making the Clements patriarch a fortunate guy to have them as his family.
Mariska Hargitay – Jayne Mansfield And Mickey Hargitay' s Daughter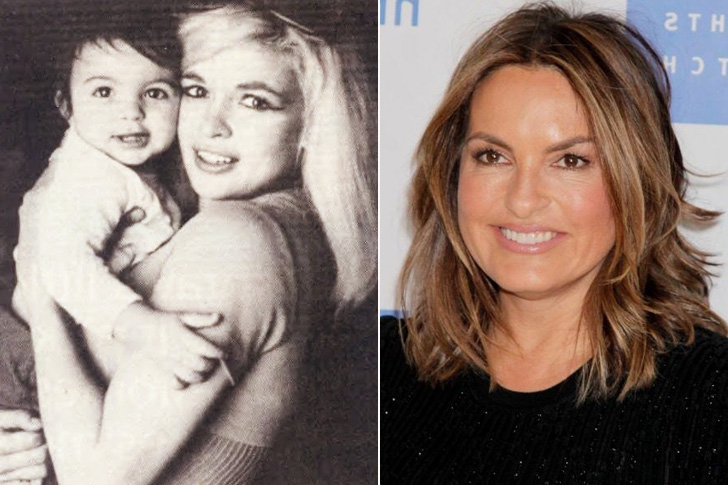 Despite her popularity, many are still surprised when they find out that award-winning actress Mariska Hargitay is the daughter of Hollywood's brightest stars. In June 1967, Mariska and her brothers were in the back seat of a car when it was involved in the fatal accident which killed their mother while they escaped with minor injuries miraculously. Hailing from the industry's Golden Age, Jayne Mansfield is one of the most iconic stars of her generation.
Her beauty, of course, is reflected in her daughter Mariska. Did you know that Jayne and her husband had actually split up for a period of time, only to reconcile shortly before the birth of their second child, Mariska? Needless to say, she gets credit for bringing her parents back together. That's just one of her achievements, however. Since then, she has grown up to be one of TV's highest paid and most respected actresses. We're sure her parents would've been very proud.
Elton John and Sons, Zachary and Elijah Furnish-John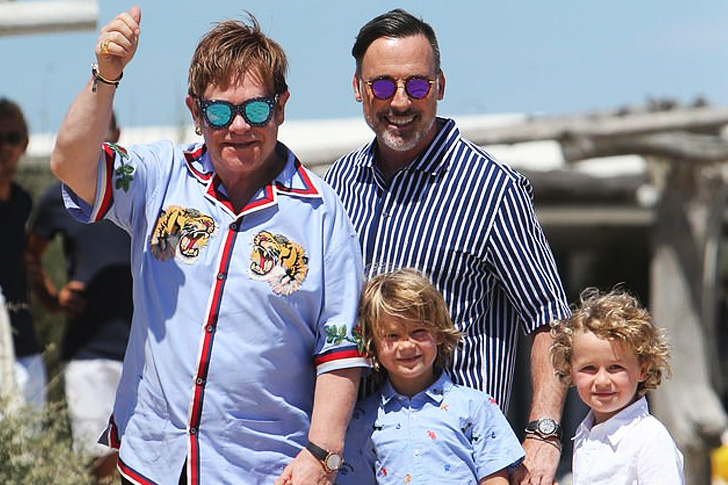 Elton John and David Furnish have two beautiful children together. Zachary and Elijah are often seen enjoying the company of their parents, whether it be on holidays overseas or just simply running errands near their home. Elton and David celebrated a civil partnership ceremony in 2005 and married in 2014 after England embraced same-sex marriage. Their family might be unorthodox for some, but it's clear just how well-loved and cared for the children are.
In an interview, Elton even talked about the degree of joy fatherhood has brought him. He may have started a family later in life, but the iconic singer refers to the experience as a miracle. At present, the entire family are on farewell tour before Elton retires from music. We're sure his fans will miss him greatly, but we look forward to his journey as a father, too!
STELLA LUNA POMPEO IVERY – ELLEN POMPEO AND CHRIS IVERY' S DAUGHTER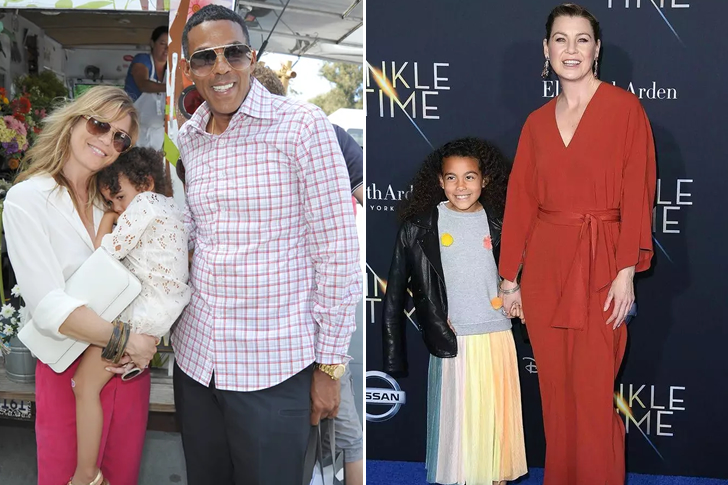 Stella Luna Pompeo Ivery is Ellen Pompeo' s cute daughter to her husband of 13 years, Chris Ivery, a music producer based in Los Angeles. The couple is blessed with three kids, and Stella is the eldest. When Ellen was pregnant with Stella, she was in the middle of filming Grey' s Anatomy Season 6. To give way to her pregnancy, part of the storyline was she donated her kidney so that she could take a break.
Ellen also hid her growing baby bump back then by wearing scrubs, and some of her scenes were all pre-taped. Now, Stella is all grown-up and already 11 years old. Fans will often see her accompanying her mother, walking the red-carpeted flooring of different events. As she seems to be used to being under the spotlight, it may not be far that Stella will join the entertainment industry.
RENÉ-CHARLES ANGELIL – CELINE DION AND RENÉ ANGÉLIL' S SON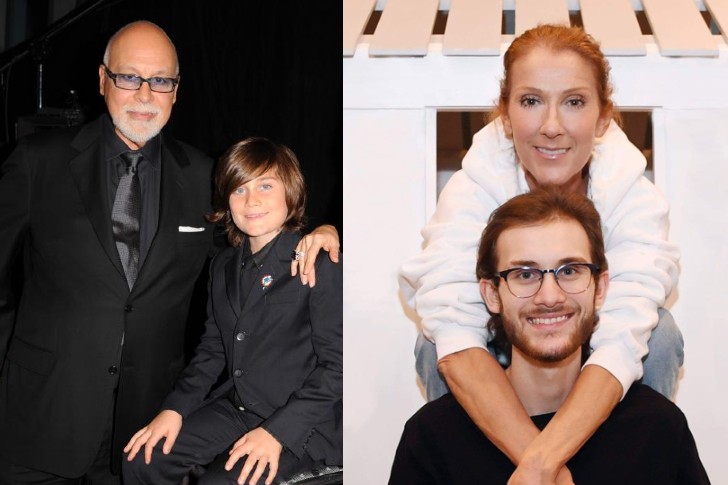 As the firstborn son of Celine Dion and her late husband René Angélil, he certainly gets plenty of attention. René-Charles was born in 2001, much to the delight of her parents who had opted for in-vitro fertilization before his father began cancer treatments. Now at 19 years old, he' s taken up the mantle of being the family man.In fact, he's even managed to establish a career of his own, making a name for himself in the music industry slowly but surely.
The young man was a rapper known as Big Tip when he was just 17 and posted numerous songs to a SoundCloud account including The Kid, The Apple and Never Stop. Each of th songs retold his personal experience as the son of famous parents. On social media, he has maintained a degree of popularity, with avid fans always waiting for new releases on his Soundcloud.
AVA PHILLIPPE – REESE WITHERSPOON AND RYAN PHILLIPPE' S DAUGHTER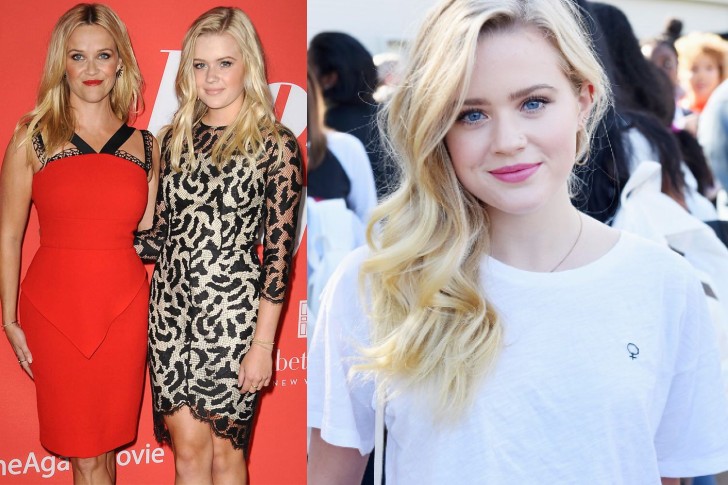 Reese Witherspoon must feel as if she's looking at a mirror whenever she looks at her lovely daughter, Ava. The 21-year-old certainly bears a striking resemblance to her mother during the actress's youth. In fact, she could very easily cosplay Elle Woods from Legally Blonde. As her mother' s biggest supporter, Ava was also the face of Draper James, Witherspoon' s clothing and lifestyle line.
Another thing the young beauty enjoyed was showing plenty of selfies of her and her mom on Instagram. That's not to say Ava doesn't have a smidge of her father's good looks. Speaking of her dad, Ryan and Reese may have split, but they managed to raise their daughter well. At the moment, it remains to be seen if Ava's planning on following her parents' career. Instead, she's focusing on school, without worrying about student loans.
VIOLET AFFLECK – JENNIFER GARNER AND BEN AFFLECK' S DAUGHTER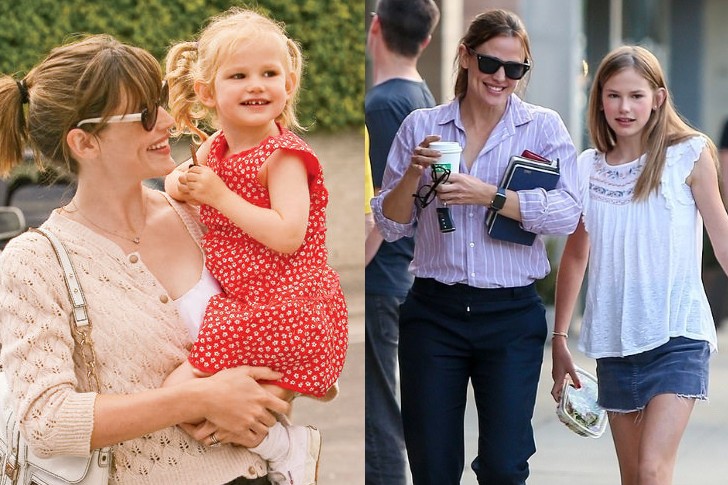 Jennifer's mini-me is all grown up! Violet Affleck is now 15 years old, and despite the separation of her parents, remains to be a well-grounded teenager. We have to give Jennifer and Ben credit for their co-parenting abilities! They did spend over a decade together, after all. So maintaining a friendship after their split certainly benefits all of their kids, including Seraphina Rose and Samuel Garner.
Violet is nearly the same height as her mother and It' s not surprising she would grow taller thanks to her father. As for the eldest, Jennifer ensures that she lives a normal and private life. She even doesn't let Violet on Instagram despite already being a teen considering that it won' t be long before her baby girl starts dating and doing other things. So will she follow in her parents' footsteps eventually? Only time will tell, but we're sure she'll have her parents' full support.
HOMER JAMES GERE – CAREY LOWELL AND RICHARD GERE' S SON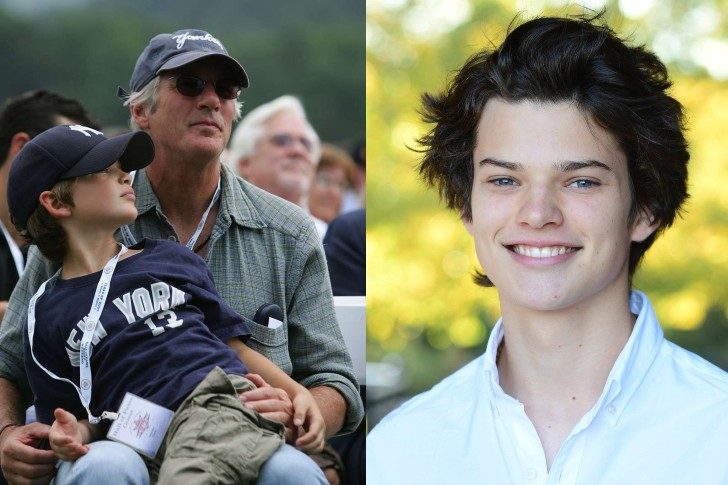 Good looks are definitely genetic when it comes to this family. Just take actor Richard Gere's son, Homer, as a fine example. He exudes the same leading man aura that his father has. Of course, Carey Lowell is quite the beauty as well-we see her dusky beauty in Homer, too. Gere and Carey were together for 18 years, of which they were married for 14 years. Whilst their marriage ended with divorce lawyers a few years back, it's clear that Homer's managed to maintain closeness with both.
In fact, he has been spotted going on holidays with his father, spending a bit of time in Italy. They both prove that separation doesn't always break families apart. Homer had been thrust into the spotlight early in life which made him stressful due to his famous parents. However, he stays away from it now since his father's younger children are the subject of curiosity more than him.
PAULA CARLENE NELSON – WILLIE NELSON AND CONNIE KOEPKE' S DAUGHTER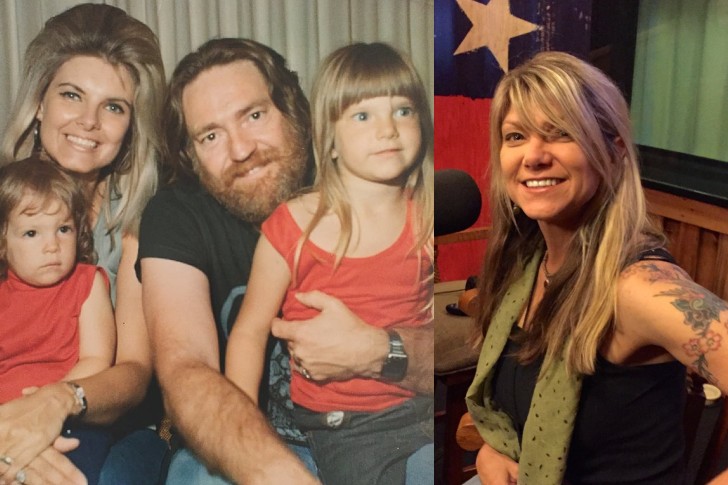 With the family she's from, making music simply comes naturally for Paula Carlene. She's the daughter of country singers Connie Koepke and Willie Nelson. She also has a younger sister, Amy Lee. Willie established an extramarital relationship with Connie during his marriage with second wife Shirley. Then he married Connie the same year after Shirley filed for divorce from him in 1971. However, the couple finally separated and divorced in 1988, too.
Even as a young girl, Paula was often taken on tour with her father. This is how she got acquainted with some of music's greats, including Jessi Colter and Waylon Jennings. As a singer, Paula has five studio albums to her credit, and even recorded a duet with her father called "Have You Ever Seen the Rain?"Since 2016, Paula has hosted the Monday to Thursday slot on Willie's Roadhouse channel.
EVE JOBS – STEVE JOBS AND LAURENE POWELL JOBS' S DAUGHTER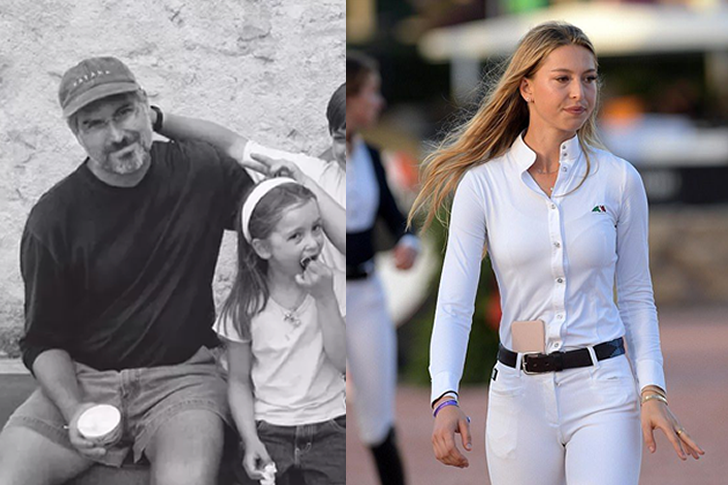 As a tech royalty, the youngest daughter of late Apple founder Steve Jobs, who was ranked the 42nd richest American and 136th richest man in the world a year before his passing, Eve Jobs has managed to step out of her father's huge shadow and follow her own passions. Actually she' s quickly blossoming into a successful adult and growing up to be gorgeous between chasing her dreams and studies.
At just 22 years old, Eve's already got quite a few major accomplishments under her belt as a young equestrian. Walter Isaacson wrote about just how similar Eve and her dad were and described her as "spunky, self-assured, and in no way intimidated by her father" in his 2011 book. She has also starred in the latest ad campaign for beauty brand Glossier. it' s the first major modelling job for her while she already has more than 156,000 followers on Instagram.
SASHA REBECCA SPIELBERG – STEVEN SPIELBERG AND KATE CAPSHAW' S DAUGHTER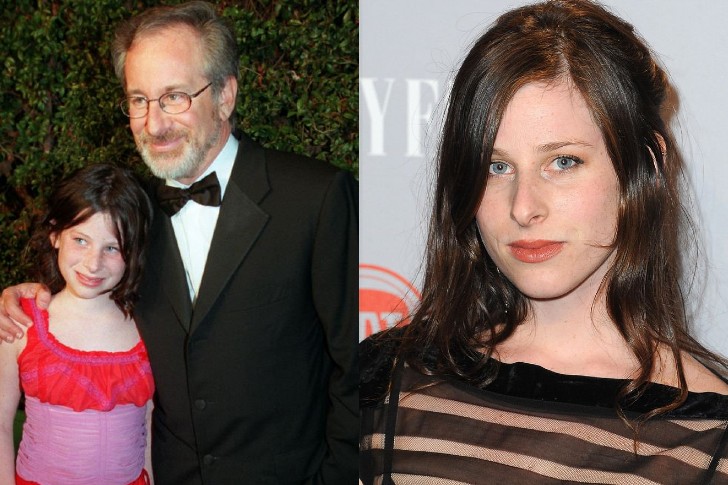 Kate Capshaw and Steven Spielberg are among the longest-married figures in Hollywood. The couple has been together since 1991 and their marriage is still going strong! They have five children and 30-year-old Sasha Rebecca Spielberg is their first biological child. However, it isn't just her last name that might ring a few bells for she is slowly making a name for herself in the industry as well.
Like her mother, Sasha has chosen to go into acting. She has already appeared in Munich, The Terminal, The Post, and Indiana Jones. Apart from that, she is a singer and musician. Not only posting videos of herself playing the piano on Instagram, but she is also part of the rock group Wardell with her adopted brother, Theo Spielberg. Under the stage name Buzzy Lee, Sasha has two albums to her own credit.
CHELSEA BELLE – ROSIE O'DONNELL AND KELLI CARPENTER-O'DONNELL' S DAUGHTER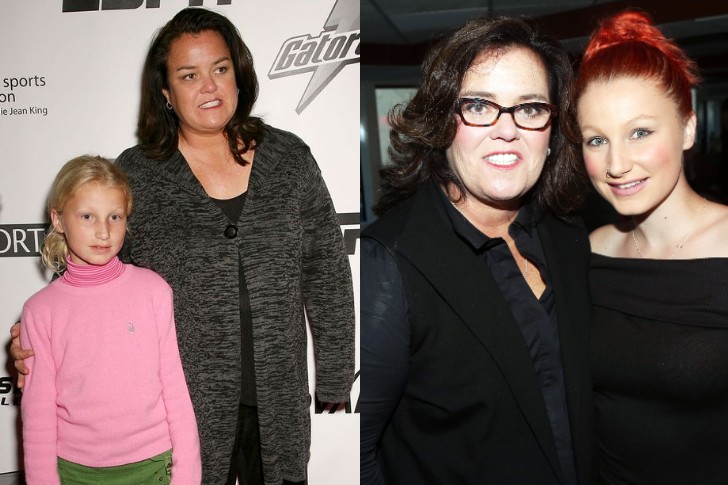 Together, Kelli Carpenter and Rosie O'Donnell have four children: Jaren, Blake, Vivienne Rose, and Chelsea Belle. Unfortunately, the couple ended up splitting just after a year of being together. The difficulties don't stop there, however. Chelsea and her mother, Rosie, went through a rough time when it comes to their relationship. Some reports even suggest that Rosie threw out her daughter on a number of occasions.
Fortunately, things turned around after Chelsea Belle became pregnant with her first child. When Rosie was asked about the current status of their mother-daughter relationship,she said that they were both communicating with each other since Belle was doing better now. The great comedian even posted a selfie of them on Instagram in August 2016. Now that they've made up, we certainly hope they continue to make investments towards creating a more harmonious life together.
MAXWELL DREW JOHNSON – JESSICA SIMPSON AND ERIC JOHNSON' S DAUGHTER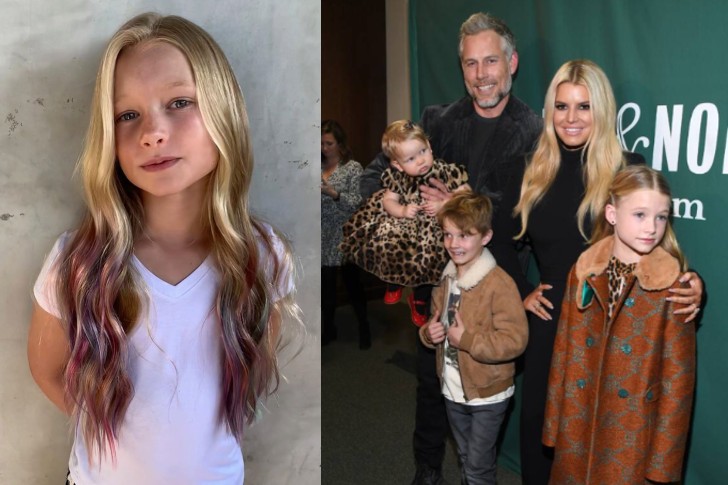 We all know Jessica Simpson for being the blonde bombshell who was one of the biggest celebrities of the 2000s. She also had a whirlwind romance with Eric Johnson. They started dating on May 2010 and were engaged just six months later. Whilst she might be leading a more low-key life these days, Jessica hasn't stopped being in the spotlight. Such is the case with her children as well, just take adorable Maxwell Drew Johnson for example.
This little girl , who's inherited both her mom's eyes and her dad's calm demeanor, already has quite the social media following and this early, she's already showing talent when it comes to fashion. Though, given her father's skill as a footballer, she might become an athlete instead in the future! Whichever path she chooses, we hope she'll learn proper money management from her parents.
DUNCAN JONES – ANGELA AND DAVID BOWIE' S SON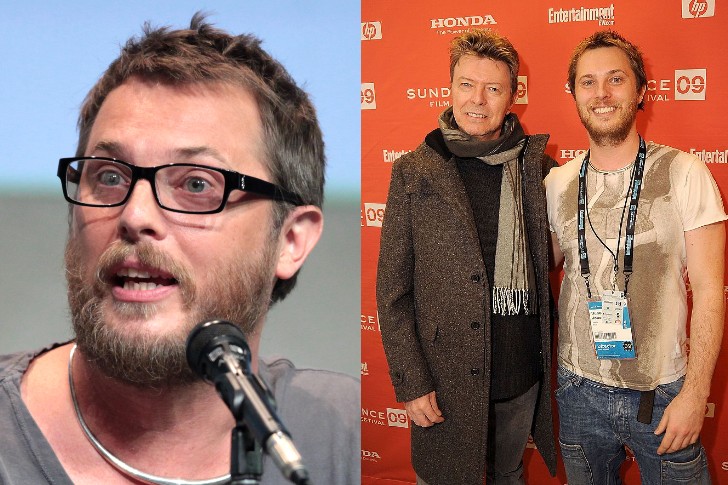 Angela and David Bowie are icons when it comes to their respective fields, though their marriage didn't quite last, they did give life to their son-the talented filmmaker, Duncan Jones. Whilst he has the good looks to become an actor or a model, the 49-year-old decided on following the career he's most passionate about. Much like his parents, Duncan has also established himself in the film industry.
He has received credit for being a director, producer, and screenwriter. The director is best known for the science fiction film Moon, which helped him earn a BAFTA award for Outstanding Debut. Beginning with it, Mute is the second of what Jones hopes will be a trilogy of anthological films set in the same universe. He also showed how his toughest years enriched the film and said it was his most personal film to date.
EDDIE AND NELSON ANGÉLIL – CELINE DION AND RENÉ ANGÉLIL' S TWIN SONS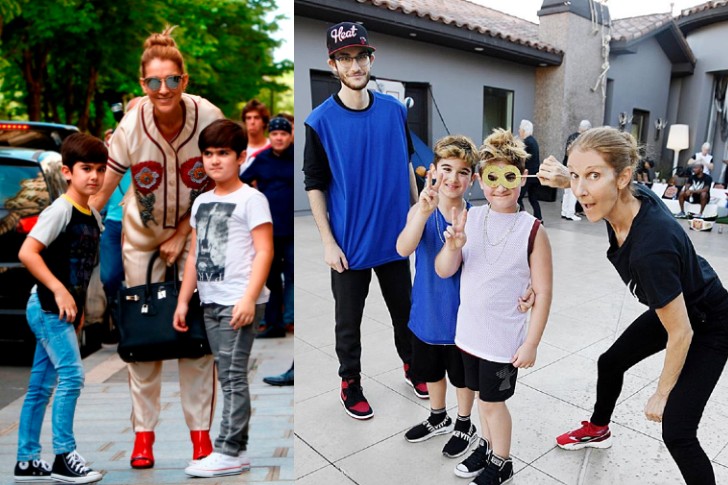 It's always easy for us to forget that Céline Dion is not just a legend singer from the heavens to entertain us but also a mother of three children including Eddie and Nelson. The life of her is much more wrapped up to wrangling a pair of 10-year-olds nowadays. What a difficult but sweet job! These two will never end up lonely-they'll always have each other, after all.
Eddie and Nelson were born in 2010. They are already gaining much attention from fans of their mother due to their charming nature. Almost always dressed alike, they are certainly a delight to see.Their father may have passed away too soon, but to Celine's credit, she's proving to be more than capable of raising the three boys on her own. Besides, her eldest is quite a responsible young man as well. For now, all the twins have to worry about is school and play!
BRIA MURPHY – EDDIE MURPHY AND NICOLE MITCHELL MURPHY' S DAUGHTER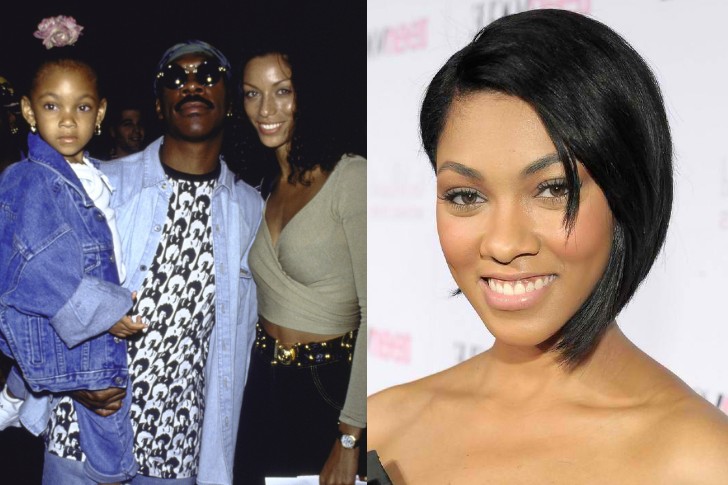 The lovely 30-year-old comes from a large brood-she is the eldest of 9 children, which means there were plenty of responsibilities for her growing up. With her father's success in the industry, it isn't at all surprising that she was also inspired to follow the same path. Fortunately for Bria, this proved to be the right choice. As an actress, she has appeared in films such as Conflict of Interest, Amateur Night, and The Perfect Match.
She's even forayed into modeling, giving her mom's industry a shot. However, what really makes Bria special is her God-given talent as a visual artist and her passion for the environment. She brings the two together at a three-night exhibition called Art 4 All at ARTUS Gallery this year. Needless to say, her investments and work ethic are certainly paying off, bit by bit!
LILY MO SHEEN – KATE BECKINSALE AND MICHAEL SHEEN' S DAUGHTER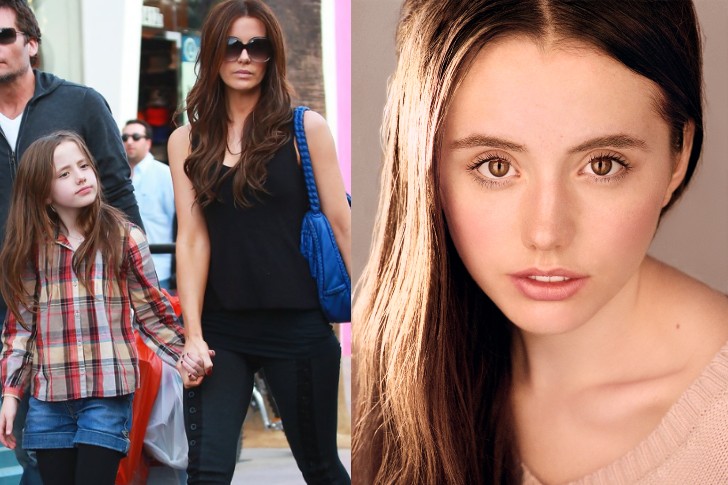 It was in 2003 when actors Kate Beckinsale and Michael Sheen decided to split. Whilst the couple were never officially married, they did bring to the world a lovely daughter: Lily Mo Sheen. It was likely a tough process for the young girl, but now that she's all grown up we can clearly see that she's got a good head on her shoulders. As gorgeous as her famous mother, Lily could even try her luck in the entertainment industry if she wanted to!
As a kid, she has already appeared in major productions such as Adam Sandler's Click, Everybody's Fine, and Underworld: Evolution in which she played the younger version of her mother. According to her Instagram bio, however, the young woman is actually studying to be an orthodontist. Will she continue this trajectory or opt to finish her degree before deciding? In this case, only time will tell.
STELLA DOREEN MCDERMOTT – TORI SPELLING AND DEAN MCDERMOTT' S DAUGHTER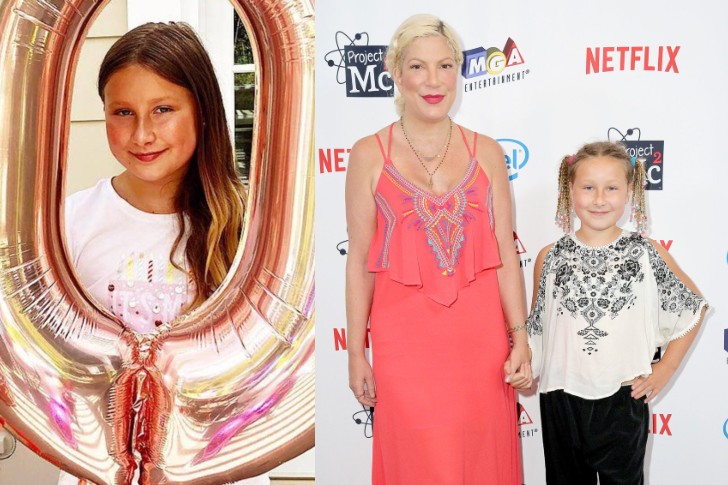 We've seen plenty of Stella as a little baby, photographed whilst out with her mother, Tori Spelling. This is the extent of exposure she's had with the media, however, which is why many would be surprised at how much she's grown since. Now 12 years old and almost a teenager, that adorable baby has turned into a lovely young girl. However, according to Tori, her children was bullied in between her last year of elementary school and the first year of middle school.
Even worse, bullying did not just happen in schools. Strangers also slammed the family on social media about their weight and clothing. Stella is named after the character Estella from the film, Great Expectations. But don't expect her to appear in movies just yet. She's already quite busy with Stylish Slime by Stella. Who knows? She might even start giving online classes for making slime soon!
MARSTON HEFNER – KIMBERLEY CONRAD AND HUGH HEFNER' S SON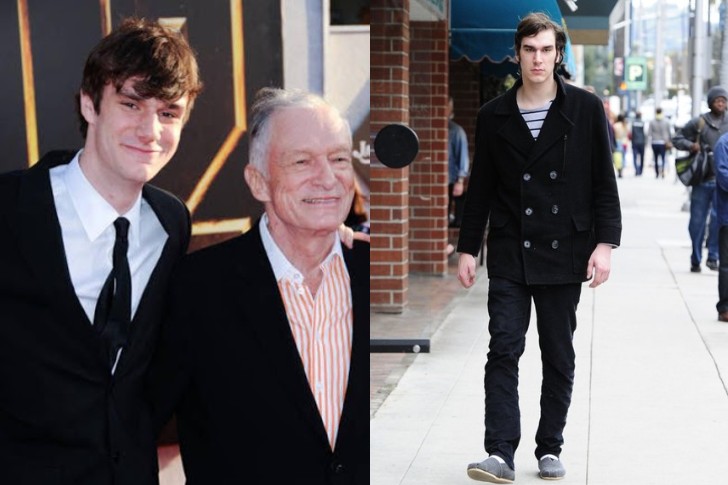 Marston is one of Hugh Hefner's four children. His mother is the actress Kimberley Conrad who resided in the Playboy mansion up until Marston was 8 years old. He also has one younger brother, Cooper. Whilst he may have had difficulties growing up, including a police sentence back when he was younger, it's clear that the 30-year-old has been making positive changes in his life.
Marston was arrested on suspicion and then sentenced to one year in a domestic-violence program in 2012 because of attacking his girlfriend, Claire Sinclair, a Playboy Playmate. In fact, he has an unverified Twitter account with about 21,000 followers. The young man went on to write and publish a book about zombies called Bleed under the name Marston Glenn. Whilst it may not be a best-seller, it did help him earn a significant amount of investment money.
MILO GIBSON – ROBYN GIBSON AND MEL GIBSON' S SON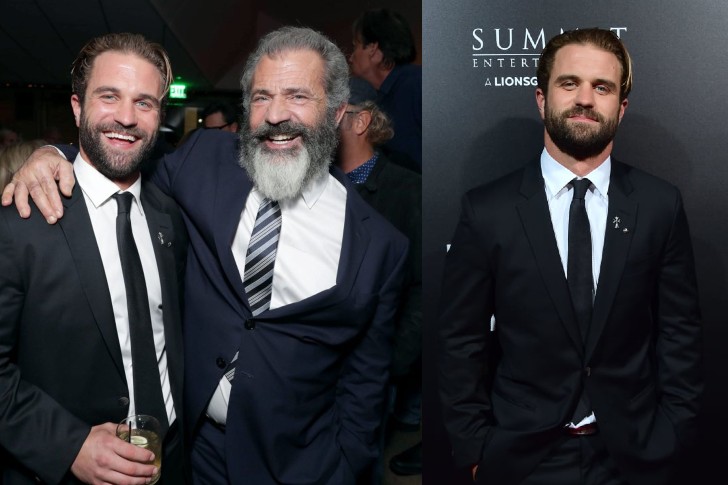 With talent and good looks such as his, Milo's certainly chosen the right industry to make a name for himself in. Of course, this comes with the pressure of bearing one of the most recognizable surnames in Hollywood: Gibson. He is the son of actor Mel and his former wife, Robyn Moore. Though his parents' marriage ended with hiring divorce lawyers, it seems the closeness between father and son remains.
As an actor, Milo has appeared in a number of great films including Gangster Land, Hurricane, Hacksaw Ridge, Breaking & Exiting and Brother' s Keeper since he started acting in 2016. In fact, he even got cast for the main role in All the Devil's men. He always thanks his father for supporting him to pursue acting as a career. Perhaps he isn't an Oscar winner yet, however, we believe it'll not be so long.
WYATT ISABELLE – MILA KUNIS AND ASHTON KUTCHER' S DAUGHTER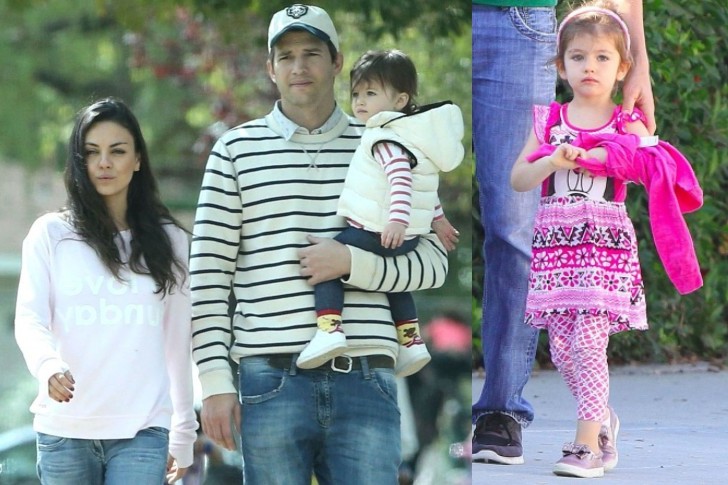 This little girl's got quite a unique name, so if you're wondering where it came from, here's a little tidbit from Ashton himself: Wyatt was a bit of a random choice, which the couple came up with while driving to a Lakers game. Isabelle, however, has more meaning-as it comes from Mila's grandfather. Mila rose to fame playing Jackie Burkhart on That '70s Show in 1998 while Ashton played Michael Kelso.
However, the couple didn't find their way to each other romantically in real life until 2012. Now they still share a sweet and strong relationship with each other.At the age of two, Belle was already capable of speaking and understanding three languages: English, Spanish, and Russian. With the full support of her parents, Wyatt would be able to achieve more than your average university degree. Perhaps a master's at a young age?
DYLAN FRANCES PENN – ROBIN WRIGHT AND SEAN PENN' S DAUGHTER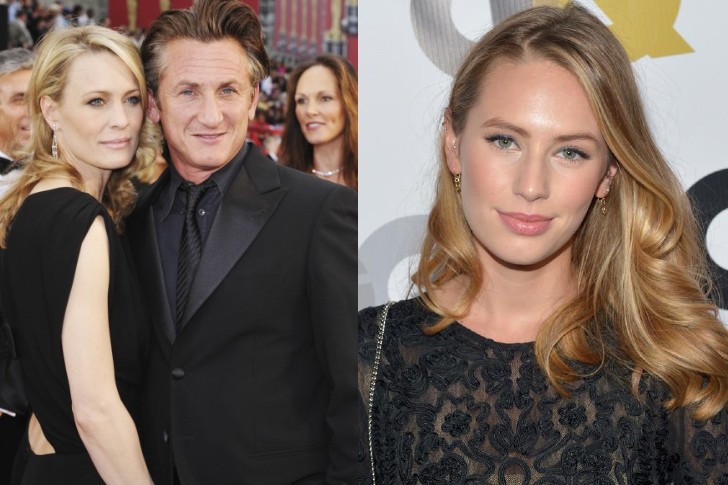 The model and actress is the daughter of two Hollywood heavyweights, Robin Wright and Sean Penn. She started out as a model, landing various magazine covers and even a campaign for GAP. As an actress, she has starred in Nick Jonas' music video for Chains and was even cast for the film Elvis & Nixon back in 2016. Though Dylan has made a name for herself in Hollywood, she is not willing to following in her parent's footsteps exactly.
The end goal of her is to be behind the camera as a director or a writer someday. Prior to modeling, she has tried working as a waitress and even delivered pizzas! She may not have received her degree from the University of Southern California, but we wouldn't have to worry if she'll be successful or not. Her work ethic speaks on her behalf. While she has a strong resemblance to her mother, her personality is more similar to Sean.
BILLY STAMOS – CAITLIN MCHUGH AND JOHN STAMOS' S SON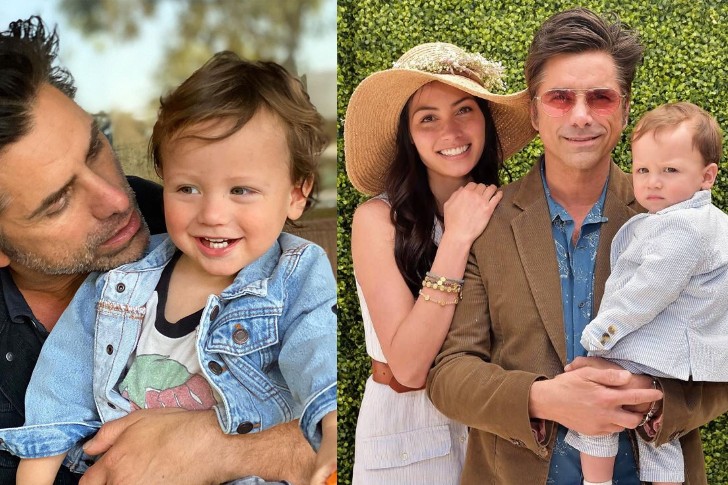 We're familiar with John thanks to his appearances in the shows General Hospital, Full House, and ER. It made the actor a household name. Whilst his first marriage ended with hiring divorce attorneys, he eventually found love again with Caitlin McHugh. The two began dating in 2016 and married just a couple of years after! The blessings didn't stop there, however, they also had adorable little Billy in the same year.
Needless to say, this 2-year-old is the apple of his parents' eyes. The Full House star has absolutely been a doting dad to his boy following his close bond with his late father, William, who passed away in 1998. John often posts about him on social media and describes fatherhood as the greatest thing to ever happen to him. His most recent update? Billy's ability to play drums on the beat!
FRIDA DESSÌ – MATTIA DESSÌ AND BRIGITTE NIELSEN' S DAUGHTER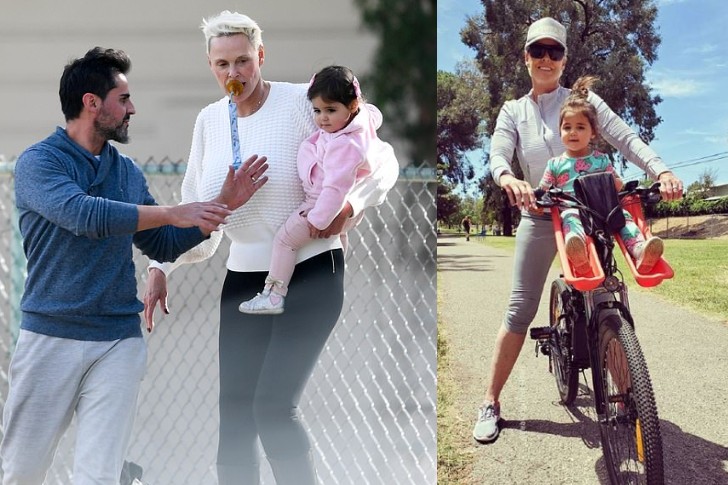 You might be familiar with Brigitte for her work as an actress, having received credit for Rocky IV, Cobra, and Red Sonja. It took a few failed relationships before this couple managed to get together, but she finally made things official with Italian model Mattia back in 2006. For years the couple tried to get pregnant and was eventually blessed with Frida Dessì after 12 years of waiting.
Brigitte was already 54 when she gave birth to her only daughter Frida. Needless to say, it was well worth it. She might have been on the older side when she gave birth, but that has not stopped this family from enjoying their time together! The couple celebrated their little princess' s second birthday in June, which coincided with Father's Day. The doting mom shared a sweet photo of them to mark the special day.
BRITT REID – ANDY REID'S SON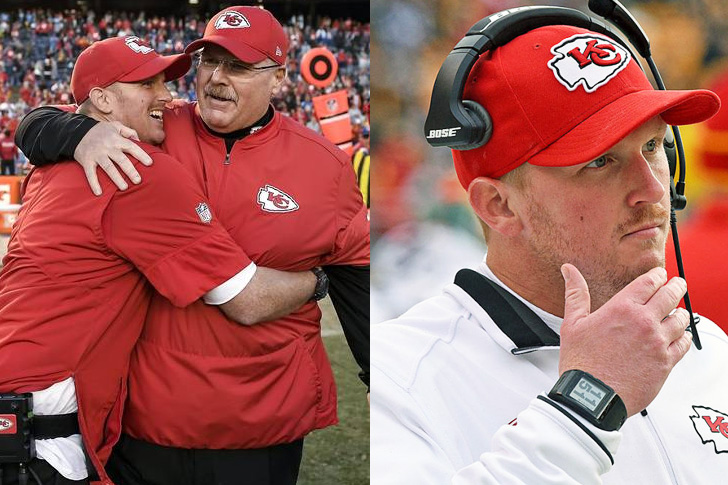 Andy Reid is surely one-big proud father with the success of his 35-year-old son, Britt Reid. The junior Reid is already a football coach, and he used to be Kansas City Chief's outside linebackers coach. He has been following the footsteps of his dad, who is a legendary football coach himself. In case you did'nt know, the senior Reid is Kansas City Chief's head coach after the Philadelphia Eagles.
Britt used to be a Practice Squad Coach Intern of the Philadelphia Eagles in 2009, credits to his father. He also had multiple defensive coaching positions for the Kansas City Chiefs since 2013. All these stemmed from his love for football, aside from the influence of his father. The coach used to play this sport at Harriton High School for four years and served as the team captain for three seasons. Britt also played in the East-West All-Star Game as a senior. Fast forward to today, he has successfully made a name for himself.
KAIA JORDAN GERBER – CINDY CRAWFORD'S DAUGHTER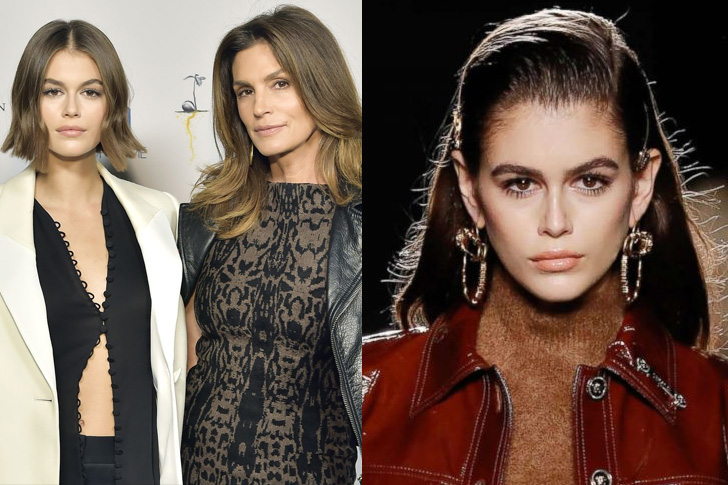 Cindy Crawford seemed to give birth to herself when her daughter, Kaia Jordan Gerber, was born in 2001. They look incredibly identical, and it seems like they will have the same fate when it comes to career, too. Kaia, who is now almost 20 years old, also joins the entertainment world as a model and an actress. She is now making a name for herself after she signed with the VIVA Model Management.
She has starred in a series of ad campaigns for different fashion brands here and there since she debuted on the runway of the 2018 Fashion Week. Kaia has won the model of the Year at the British Fashion Awards, and she and her mother have worked for fashion campaigns together, like for a watch brand and three magazine covers. Kaia, thankfully, doesn't neglect her studies and took online classes to complete her high school.
THADDEUS MOSS – RANDY MOSS' SON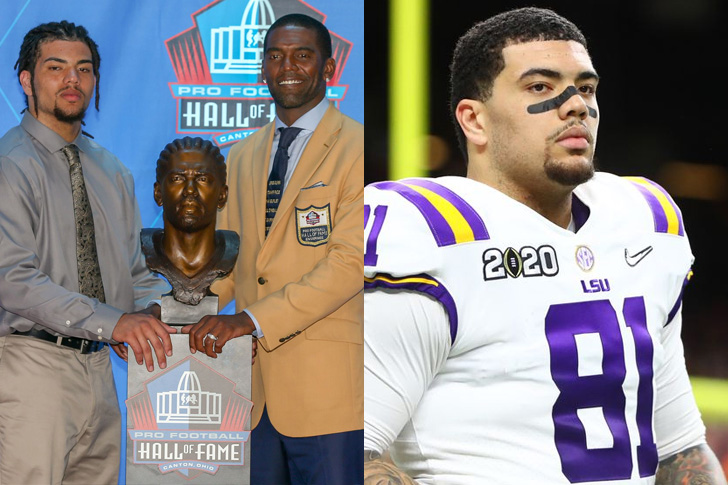 It is no surprise that Randy Moss' son, Thaddeus Moss, joins the sports world as a former professional footballer himself and a Pro Football Hall of Famer. The 22-year-old celebrity child makes his way to stardom as the football tight end for the Washington Football Team. He used to play college football at NC State before he transferred to LSU, where he showed his outstanding talent, catching two touchdowns in the 2020 College Football Playoff National Championship. The victory led him to have a contract as an undrafted free agent of his current team, starting last year.
He has been showing what he got in world football at an early age, and his father is undoubtedly proud of him to an incredible degree. Thaddeus is now following Randy's footsteps and on his way to make histories and records of his own.
SCOTT EASTWOOD – CLINT EASTWOOD'S SON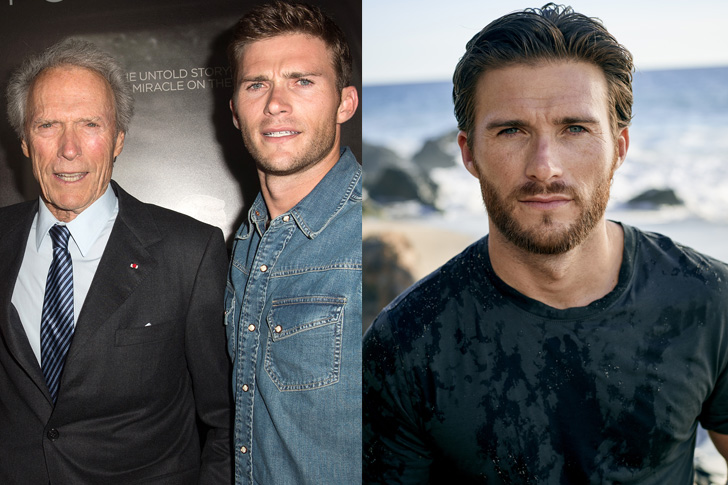 Another proud father on the list is Clint Eastwood. His son, Scott Eastwood, didn't just get his good looks. He has also inherited his excellent acting talent and now has a successful career of his own as an actor and model. The 34-year-old younger Eastwood now has a long list of movie credits. Some of his most notable films are Flags of Our Fathers, Invictus, The Forger, and more.
Scott tried his luck to be part of all of his father's movies, but though he's Clint's own son, he was rejected several times. His hard work helped him build a name of his own, though he briefly appeared in his dad's 2008 film, Gran Torino. Scott went on to do several movies altogether. He was also featured in the music video of Taylor Swift's hit song, Wildest Dreams, and a part in Chicago Fire and Chicago PD.
CHARLIE AXEL WOODS – TIGER WOODS' SON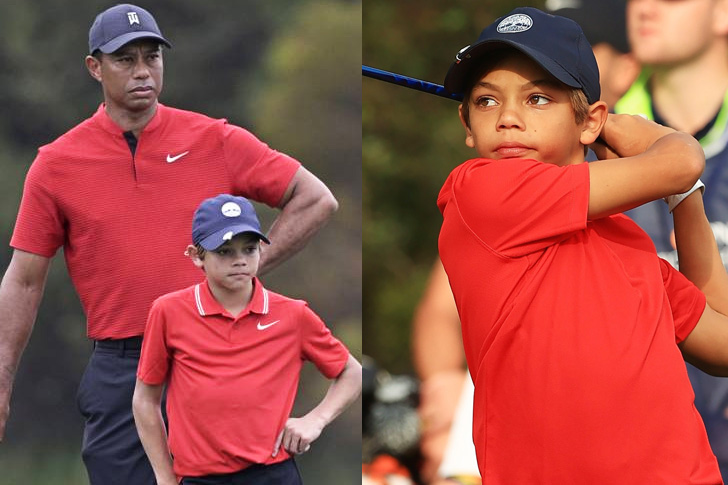 Tiger Woods' son, Charlie Axel Woods, may only be 12 years old, but he already became a national phenomenon when he competed alongside his father at the PNC Championship. It looks like the person that will replace Tiger is now born.
Charlie doesn't only look like his father, but he also effortlessly manages to copy his mannerisms during his debut round. He even wore the same red shirt to imitate Tiger's image completely. The young Woods, of course, gets a series of credits every after his perfect hit. He had correctly done a 200-yard tee shot, a 180-yard range, and a 100-year pitch wedge—not even a full adult could do it. No wonder Charlie had already won two junior tournaments: a nine-hole US Kids event and the PGA South Florida Section tournament. It looks like Charlie has inherited Tiger's greatness, and there will be a lot of opponents who will be eating the dust.
GEMMA ROSE OWEN – MICHAEL OWEN'S DAUGHTER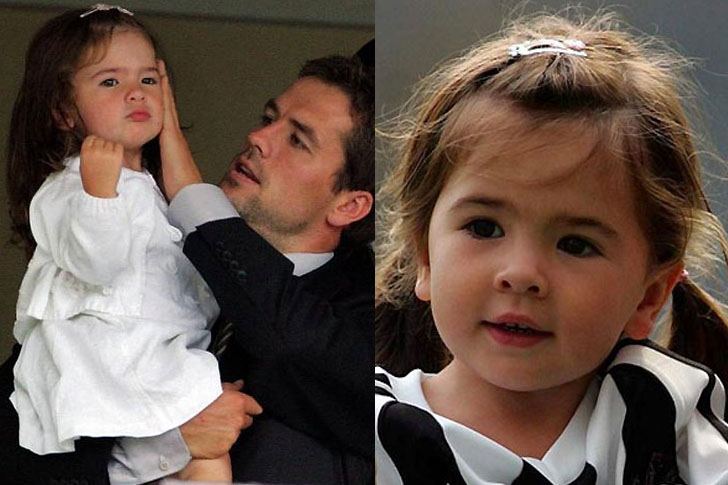 Former Liverpool striker Michael Owen is a respected figure in the professional football scene. He started pursuing football at just seven years old with the encouragement of his father, who himself was a football professional. At 12 years old, Owen signed a contract with Liverpool, whom he would later play for. He enjoyed a stellar 22-year career from that point on.
The football striker bid farewell to the field in 2013 and has since focused his attention on horse racing, a passion he shares with his wife and eldest daughter, Gemma Rose. Like her mother, Gemma Rose is also a professional horse rider. The 18-year-old currently represents England in international dressage. Her parents clearly spent a lot of investment money on her training, and it finally paid off in 2017 when she won an Azelhof trophy for freestyle riding. Gemma Rose is still quite young, but she is already shaping up to have a bright future ahead of her.
RAY NICHOLSON – JACK NICHOLSON AND REBECCA BROUSSARD' S SON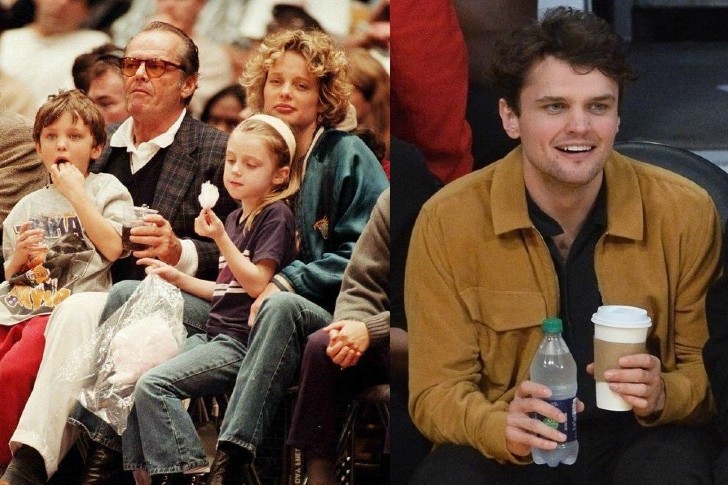 Adorable little Ray Nicholson is all grown up now and he is the spitting image of his dad! Born to Rebecca and Jack back in 1992, Ray steadily made his way into the same industry as his father and managed to make quite a name for himself. He works in front of the camera as an actor and behind the scenes as well, as an assistant director. Some of his work credits include the films A Reunion, The Benchwarmers, The Outsider, and Now is Everything.
As the youngest kid child of the Oscar winner, Ray is perhaps seen the most in public with his dad. Jack describes his little boy as a persistent man since Ray's gonna stick to it and take care of business once he's got his mind set on something no matter what anybody else says. We can't wait to see what other projects the 28-year-old actor will be working on!
JACK MARSDEN – JAMES MARSDEN AND LISA LINDE' S SON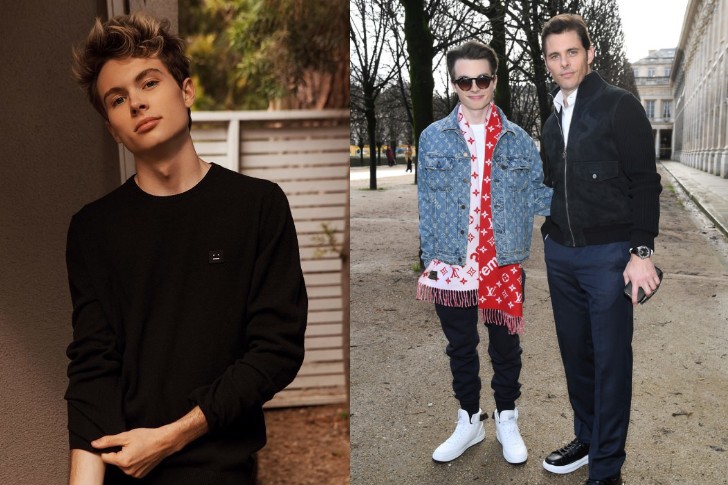 Best known as Teddy Flood in "Westworld", James Marsden is not only a talented actor but also a doting father of three while the eldest child of him is already working as a model! We're sure James is more than happy and proud to be passing on the title of "heartthrob"to his son Jack! The young actor and popular model is slowly rising up the fashion ranks. James's mother is Lisa Linde, who married James in July 2000. However, the couple got divorced in 2011.
Jack is also creating quite a following for himself on social media, with a little over 25,000 in number at the moment. We're sure that's bound to increase as he continues to succeed in his chosen field. The young man is signed with the modeling agency Wilhelmina. To his credit, he has walked for a number of prestigious brands, including the likes of Louis Vuitton and Dolce & Gabbana.
TABITHA HODGE AND MARION LORETTA ELWELL – SARAH JESSICA PARKER AND MATTHEW BRODERICK' S TWIN DAUGHTERS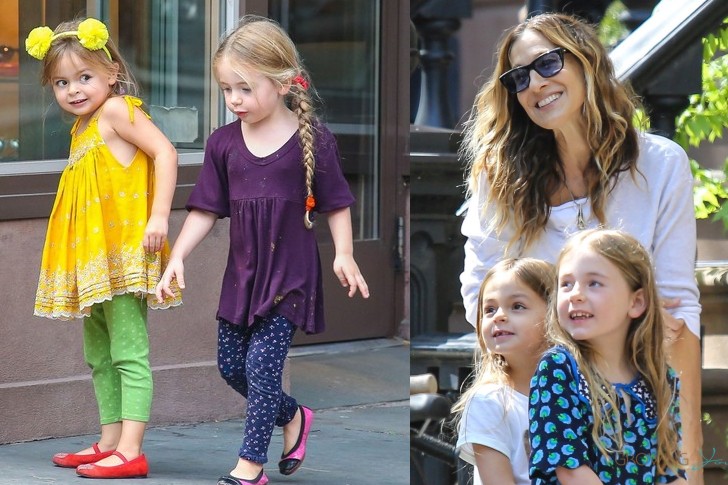 Some celebrities may try their hardest to keep their kids hidden from the spotlight while others willingly share their children with the hungry eyes of the world. Though traditionally a member of the former camp, Sarah misses no opportunity to share her love for her kids with the social media-verse. Of course we love it! These fashionable little ladies are Sarah Jessica Parker and Matthew Broderick' s twin girls.
The twins are often seen out and about with their mother, especially for special occasions such as attending the Spring Gala for the New York City Ballet Troupe. Despite being quite young, it's clear that these two are a natural when it comes to the red carpet! Their parents might be celebrities, but the twins and their brother are being raised as normally as possible. They go to regular schools and have day outs; showing that despite being busy, Sarah and Matthew put in investments towards making memories with their children.
JOHN EDWARD THOMAS MOYNAHAN – BRIDGET MOYNAHAN AND TOM BRADY' S SON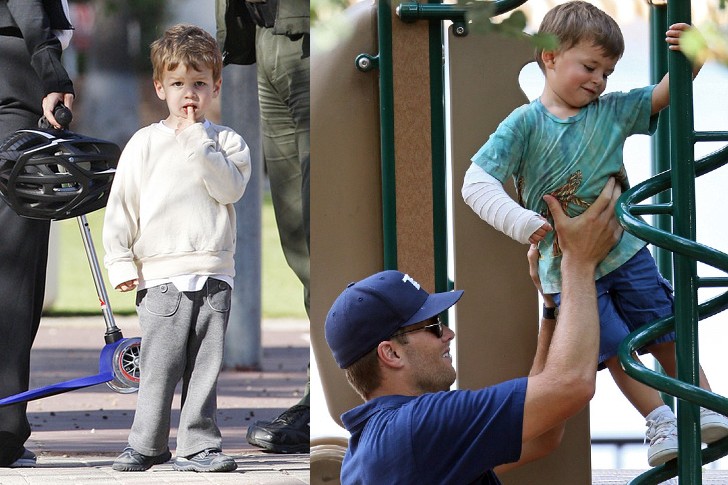 John Edward Thomas, also known by his nickname Jet, is the son of footballer Tom Brady and actress Bridget Moynahan. It hasn't always been a smooth ride for the young boy, but this 12-year-old certainly has a good head on his shoulders-already apparent despite his young age. Of course, we've got to give credit to his parents for working on co-parenting their child.
Though Tom lives apart from his child and has his kids with Gisele to care for as well, he hasn't stopped supporting and being there for Jet. In fact, this father and son duo often go on holidays together! Brady says John is the one who resembles him the most among his three kids. Speak of that, John inherits not only his father' s looks but also the passion for sports. The little boy always try so hard at everything to not disappoint his dad.
NOAH CYRUS – BILLY RAY CYRUS AND TISH CYRUS' S DAUGHTER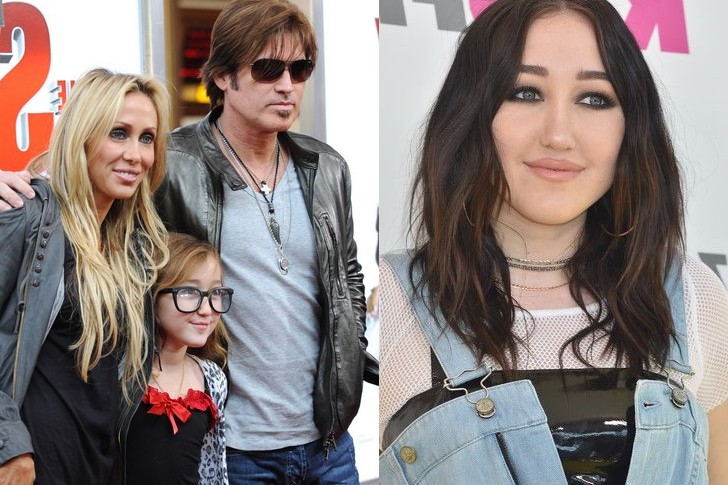 It must be tough having more than one big celebrity in the family. Her father is country icon Billy Ray Cyrus, while her older sister is Hannah Montana herself-Miley Cyrus. Fortunately, there's no real competition between the siblings. In fact, they've only proven just how close their bond really is. The 20-year-old artist doesn't fall far behind when it comes to talent.
In 2016, she made her debut with the song "Make Me Cry"and has been enjoying her share of industry success. It's just amazing that all of them inherit their dad's musical gene. We've got to give credit to Billy and Tish for doing a great job raising these young men and women considering how well their children have all turned out, of course. With this current trajectory, we hope she gets money management advice from the fam as well!
ISABELLA CRUISE – TOM CRUISE AND NICOLE KIDMAN' S DAUGHTER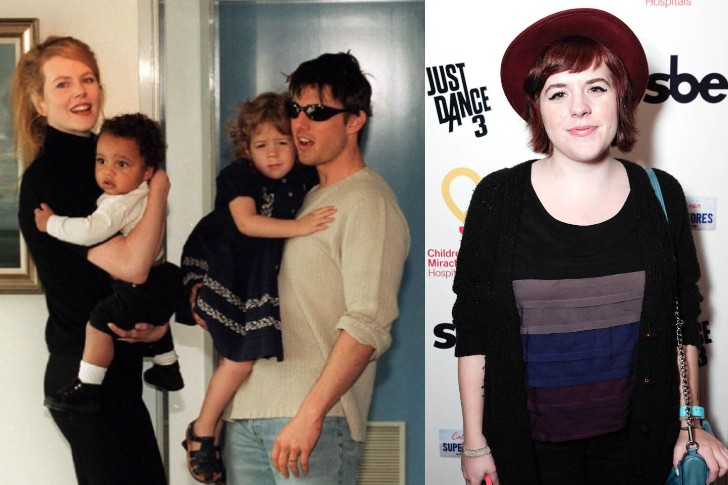 Back when Nicole Kidman and Tom Cruise were still together, they adopted kids of their own. Among them is the lovely Isabella Cruise. She was just 3 when she was adopted along with her brother Connor in 1995. After her parent's marriage ended with divorce lawyers, the children were left in Tom's care. For a time, Isabella and her mother's relationship were strained. In fact, it took years before they began mending it.
Now an adult, herself, Isabella decided on following her own path instead of trying to make it in the same industry as her parents. She works behind the scenes and is a talented make-up artist. She also got married in 2015 to Max Parker, a fellow Scientologist. The artist has lived a quiet life hidden from the spotlight, only making headlines in 2015 for her marriage to Max. She is a devout Scientologist like her parents as well.
BROOKE HOGAN – HULK HOGAN AND LINDA HOGAN' S DAUGHTER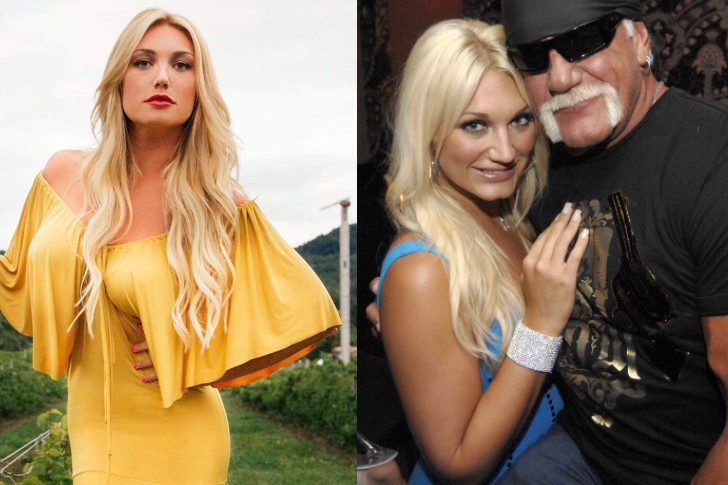 It may not appear so at first sight, but Brooke Hogan is the daughter Linda Hogan and WWF wrestler, Hulk Hogan. Brooke took sides with her dad during her parents' divorce and formed a stronger bond with him. However, it perhaps resulted in a strained relationship between her and her mother though she worked hard to fix it. Even from a young age, Brooke has had her fair share the spotlight even at a young age, but she's since come into her own.
The television personality, singer-songwriter, and actress first gained public recognition through Hogan Knows Best. Their family reality-TV show was beloved by audiences. Fortunately, this led to Brooke Knows Best, a show which focused on her life instead of her father's. Aside from TV appearances, Brooke also has two studio albums to her credit, which were released to relative success.
DALMA MARADONA – DIEGO MARADONA AND CLAUDIA VILLAFAÑE' S DAUGHTER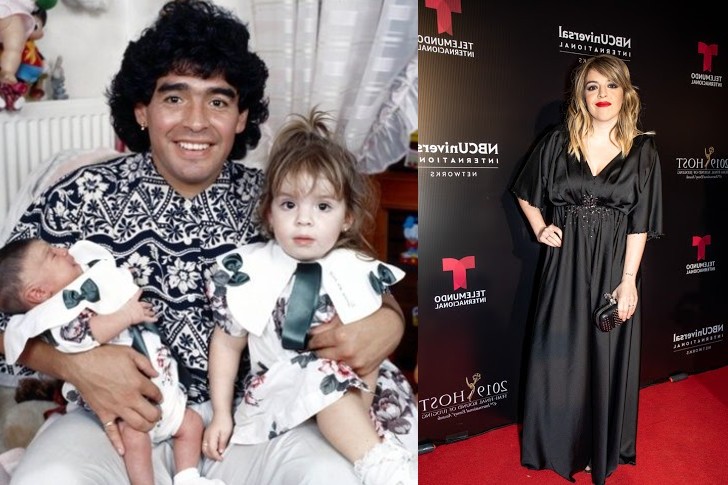 Dalma is the daughter of retired footballer Diego Maradona with Claudia Villafane. She has one sister, Giannina Maradona, who is a television personality as well. As the father of at least eight children over decades of romantic entanglements with six different women, Diego has such a big family! Back to Dalma, she is known in Argentina as a talented actress, allowing the 33-year-old to make a name for herself outside of her father's.
Needless to say, the entertainment world was a stronger calling compared to the world of sports. Apart from being a supporter of Boca Juniors, Dalma has been acting since the '90s, starring in different television programs, including Cebollitas, Orillas, and La Venganza de Ira Vamp. Outside of building her acting credit, Dalma also has a successful romantic life. She is married to Andres Caldarelli in 2018 and has a child with him.
KIMBERLY STEWART – ALANA STEWART AND ROD STEWART' S DAUGHTER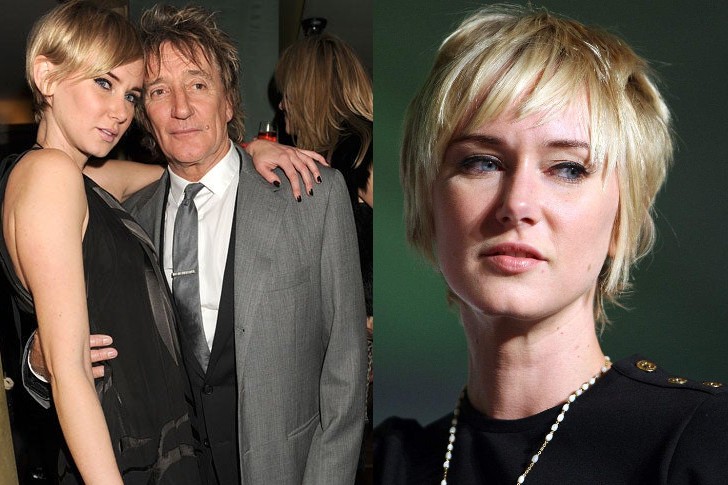 As a socialite, television personality, model, and fashion designer, Kimberly Stewart is the daughter of model Alana Stewart and singer Sir Rod Stewart. She is the second among Rod's eight children and the third on Alana's side. She has worked in both film and TV, including a leading role in Going to California. Her first movie was Black and White, which she worked on alongside Jared Leto and Robert Downey Jr.
Outside of TV and film, Stewart also gained minor success on fashion. Her investments in the industry began early on. At the age of 19, she launched her own collection called "Pinky Starfish", which was sold in Barney's, Lisa Kline, and Tracey Ross. In 2011, Kimberly delivered a girl, Delilah Genoveva Stewart Del Toro whose father was actor Benicio Del Toro. However, Kimberly was not been relationship with Benicio Del Toro when the pregnancy was announced.
GIA GIUDICE – TERESA GIUDICE AND JOE GIUDICE' S DAUGHTER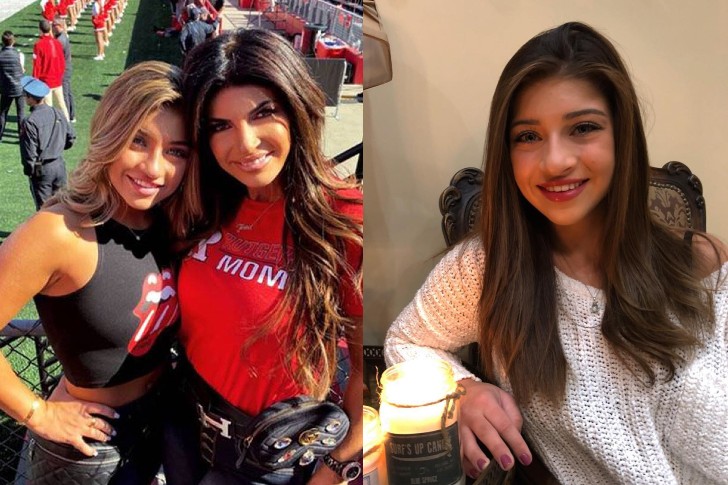 Teresa Giudice is a familiar face and name to many. After all, she has been in the spotlight for years now. She is, perhaps, best known as a reality star, thanks to her appearance in The Real Housewives of New Jersey. Teresa has even written a few New York Times bestselling cookbooks! This is quite a legacy to live up to. Teresa Giudice married Italian American TV personality Joe Giudice in 1999. They have four daughters together. Unfortunately, in 2020, they chose to end 20 years of marriage
Gia Giudice, their eldest daughter, fortunately inherited both her mother's talents and charm. The 19-year-old practically grew up on TV and has quite the social media following on her own. She is currently pursuing a degree at Rutgers University. Although she can not make much money like her parents now, she has earned an estimated net worth of 1 million thanks to her social media endorsements and others.
ELLA BLEU TRAVOLTA – JOHN TRAVOLTA AND KELLY PRESTON' S DAUGHTER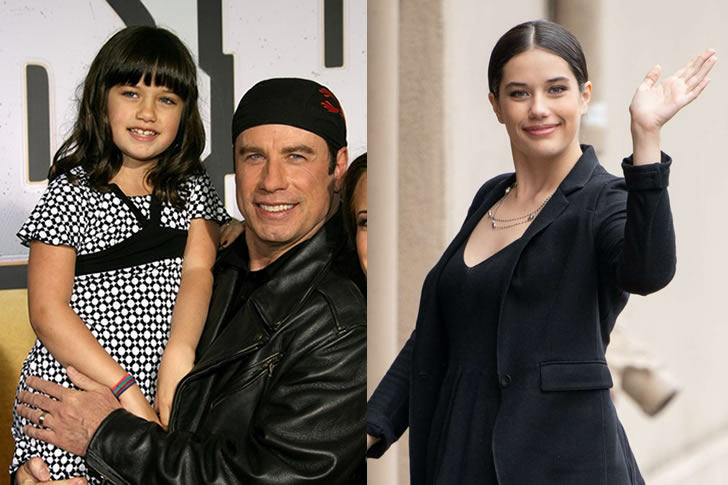 Did you hear this name Ella Bleu Travolta? You may find the last name, yes, she is the daughter of famous actor John Travolta with actress Kelly Preston. Unfortunately, Kelly Preston has left us in 2020. John Travolta met Kelly Preston in 1987 when they cooperated in the movies the Experts and then married in 1991. The couple had three kids, Jett, Ella, and Benjamin. The fact would break our heart that his eldest son Jett died in 2009 on family vacation in 2009.
However, life was going on. Now, Ella is all grown up. she is following in her father's footsteps in Hollywood. Have you ever seen the thriller the Poison Rose and remembered the role of Becky? Yes, it was the character which Ella co-starred with her father. As middle kid of John Travolta with Kelly Preston, influenced by her famous father, Ella Bleu Travolta inherited their beauty and talent in acting, and wanted to be an actress when she was young. We are truly looking forward to seeing her in more screens.
ALEXANDRA REEVE – GIVENS – CHRISTOPHER REEVE AND GAE EXTON' S DAUGHTER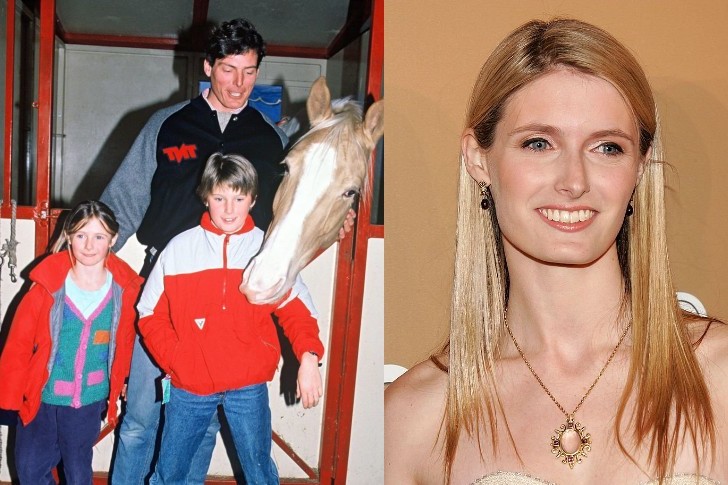 Alexandra Reeve-Givens is the daughter of Christopher Reeve and Gae Exton. Having Superman for a father must have been a dream for Alexandra and her siblings. However, happy times did not list long. In 1995, Christopher was paralyzed by a horse-riding accident, although the family has proven their tight bond and resilience throughout the years. Unfortunately, their father died in 2004 and their mother followed just two years after.
Nonetheless, we are certain that Christopher and Gae leave their children something more precious than just money. After injury, Reeve and his wife dedicated to helping those living with paralysis and their family. For this, they set Christopher & Dana Foundation. No doubt that the bravery to adversity and empathy to others' sufferings would be best legacy to their kids. Now, Alexandra went on to earn her degree from Yale University and now lives a comfortable life with her husband and their child. To remember her father, she named her son after her dad.
GEMMA ROSE DAVIS – KRISTIN DAVIS' S DAUGHTER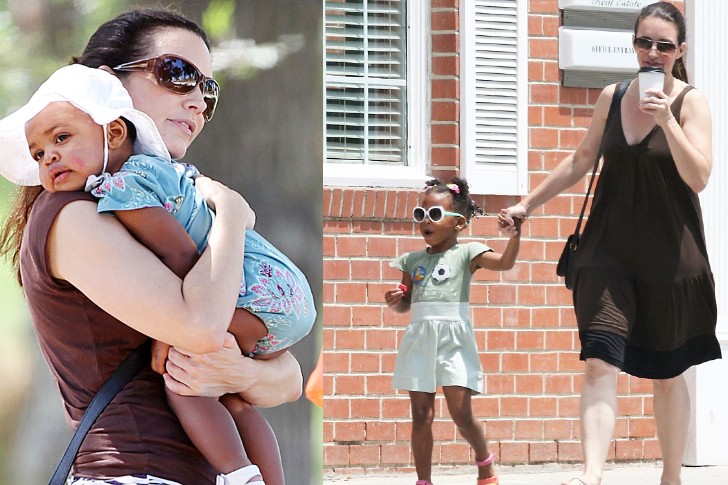 Kristin Davis first gained public recognition through the show Sex and the City. However, despite her success, the actress still struggled through a number of personal issues. Perhaps therefore also why she was blessed with Gemma Rose. In 2011, she adopted her first daughter, Gemma Rose. This beautiful little girl came at the right time for Kristin, after she has recovered from her difficulties and was looking to start a brand-new life with a child to care for.
The adoption may have been met with a few naysayers, but we give this mother and daughter credit-they prove that love overcomes all. Gemma has a young brother, Wilson who be adopted in 2018. Now, Gemma has been eight years old. For a long time, Kristin kept her children away the spotlight. However, we believe that the family of three must be happy and warm!
CAROLINE "ASH" ABERASH – MARY-LOUISE PARKER' S DAUGHTER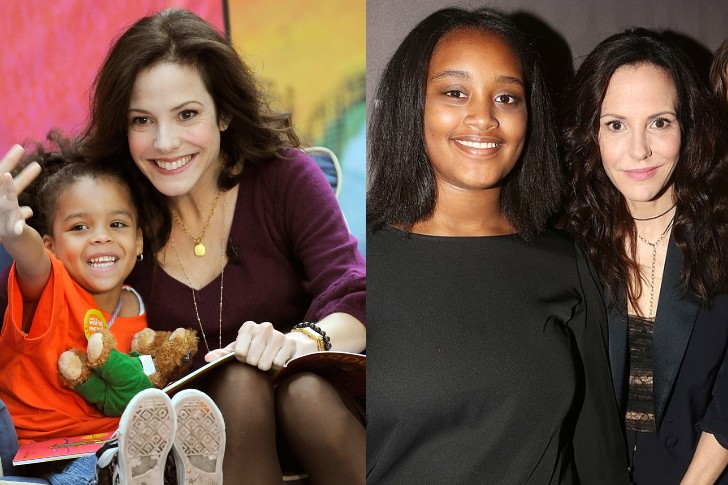 Here we have another successful adoption story! It was back in 2007 when actress Mary-Louise Parker decided that she was ready to take on the responsibility of becoming a mother again. She adopted her first daughter, Caroline, from Ethiopia. She was 55 years old at the time and with a successful career, too. she had a son, William whose father was actor Billy Crudup. William's parents separated before he was born.
As a single mom, raising two kids might seem like a daunting process, but she was well-prepared for the task, aside from having investments to support her adorable baby girl.
Mary-Louise traveled all the way to Ethiopia to meet Caroline "Ash" Aberash. Over a decade has passed since then and Ash is now a teenager, Parker protected Caroline and her brother well from media for a long time. But when it comes to kid's future, even for their mom, Parker still don't know what the kids would be, but she thinks that they can do their own choice.
CОRINNЕ FОXX – JAMIE FOXX AND CONNIE KLINE' S DAUGHTER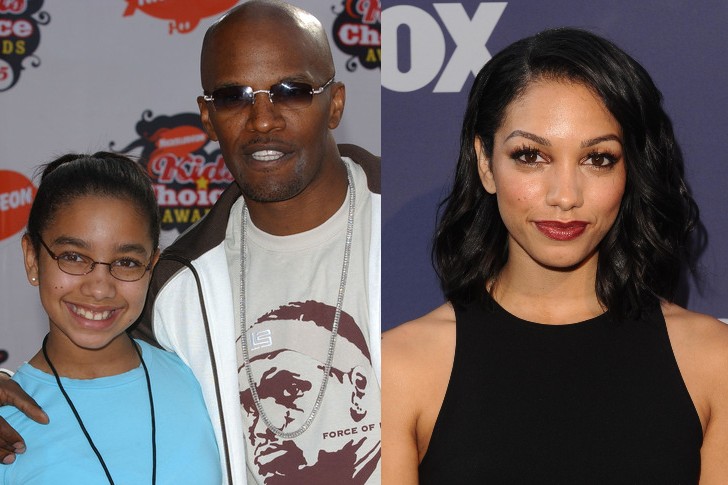 We know Jamie Foxx as one of Hollywood's leading action stars. With his talent and versatility, he gained massive success on both music and acting. Together with his ex-girlfriend, Connie Kline, they have a daughter called Corinne. Now, this young woman is set on following her father's footsteps into the acting industry. When Corinne was at six, she has appeared in the Jamie Foxx Show and frequently companied with her father on the red carpet.
At the age of 26, she is slowly making a name for herself as an actress and model. After graduated from University of Southern California, she attended acting school to prepare herself for her chosen career-without need for student loans, too. As the daughter of Academy winner, choosing to be an actress is not an easy thing, which often means she would live under her father's shadow.
Outside of acting, she also found her stride in modeling, however, as well as in the beauty pageant circuit.
DAMIAN CHАRLЕЅ HURLEY – ELIZABETH HURLEY AND STEVE BING' S SON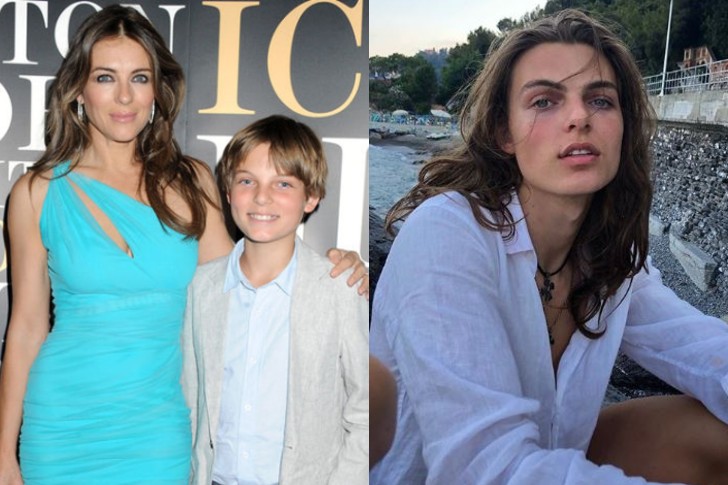 Elizabeth Hurley was one of Hollywood's foremost femme fatales, but she has played a diverse set of characters throughout her career. When she had Damian Charles, she decided to maintain a lower profile but was spotted in red carpet events with the adorable little boy. Years have passed since and that kid has grown up to be a talented actor and model in his own right.
In 2016, the 18-year-old made his debut in the television series The Royals portraying Prince Hansel von Liechtenstein, alongside his mother, which means he just open the door to Hollywood. Outside of acting, he is also following his mom's footsteps in modeling, he has signed with IMG models. There is no doubt that Elizabeth Hurley is very proud of her son. Now that he is earning on his own, we hope he is getting money management advice from his parents as well!
NAVARONE GАRIBАLDI – PRISCILLA PRESLEY AND MARCO GARIBALDI' S SON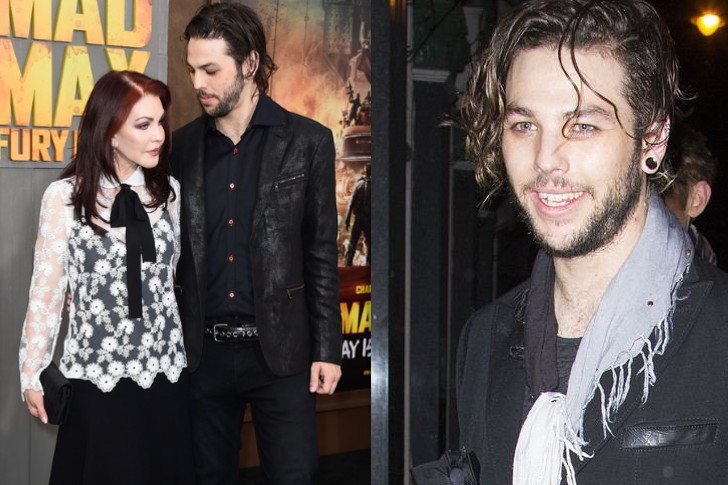 When it comes to Priscilla Presley's kids, you would think of Lisa Marie Presley, her daughter with Elvis Presley. However, Priscilla Presley has another kid. She and Marco Garibaldi were in a relationship for over two decades. Together, they have one son, Navarone Garibaldi. Perhaps it is fortunate that the couple was never married, allowing them to separate without needing to go through divorce lawyers. The process can sometimes be difficult for both parties involved, as well as for their children.
Now that he is 33 years old, Navarone is making a name for himself in the music industry as well-much like his half-sister, Lisa Marie. He is the front man of LA based group Them Guns, citing that the bands, Nirvana and Nine Inch Nails, were among his musical influences. Priscilla Presley is proud of her son. She doesn't want to help her son entering the music business with the family connections. She just hopes that he can do his own thing.
KАI DUGАN – JENNIFER CONNELLY AND DAVID DUGAN' S SON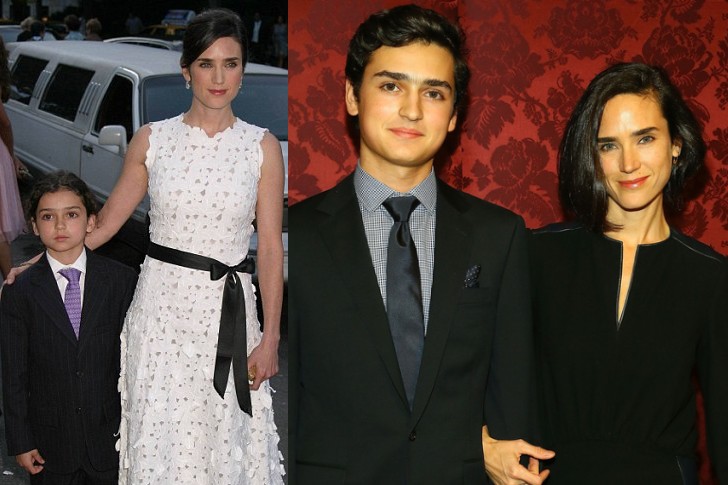 The model and actress, Jennifer Connelly has three kids who come from her two different relationship, respectively. Kai is the son of she and photographer David Dugan. In 2003, Connelly married actor Paul Bettany, with whom she has another son, Stellan, and a daughter, Agnes. Even though Kai grew up in the spotlight thanks to his famous mom, often seen with his mother at various industry events, he managed to receive a normal upbringing.
The 22-year-old aspires to be an actor, which is not too surprising, given the fact that his mother is one of Hollywood's finest and he also inherited his mother's good looks. He also spent most of his life in New York City, where the theatre culture is always thriving. We are sure Kai will be receiving plenty of advice about acting, as well as investment planning, from his parents to help prepare him.
CLАUDIА ROSE – MICHELLE PFEIFFER AND DAVID E. KELLEY' S DAUGHTER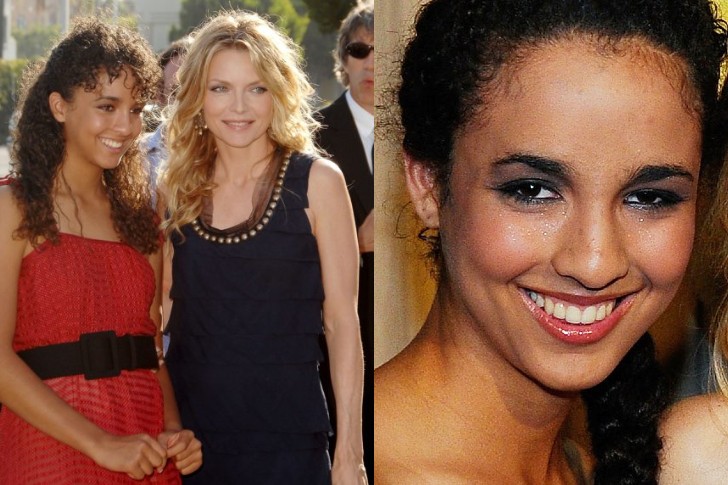 The famous actress Michelle Pfeiffer was dealing with divorce attorneys when she decided to adopt Claudia Rose. For some, raising a child on their own almost seems like an impossible task-for Michelle, however, it was the beginning of the family she had been wishing for. She met David E. Kelly in the 1990s and together, the couple duo raised their little girl. In 1994, they had a son John Henry together.
The family have been together for over two decades. Now, Claudia is all grown up, too. She is a beauty. She is now 27 years old and has been working towards building a career of her own. As her mom said, she wanted Claudia to be an independent and outspoken young woman. No doubt that Claudia has done it. With the support of her parents, she can achieve anything!
MADELAINE WEST DUCHOVNY – DAVID DUCHOVNY AND TÉA LEONI' S DAUGHTER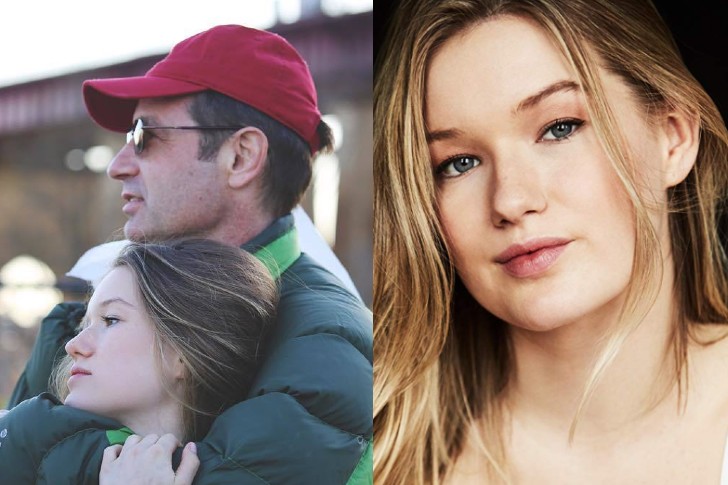 Audiences are most familiar with David Duchovny for his portrayal of Fox Mulder and the cult favorite series, The X-Files. He also starred in the crime drama television series Aquarius later. Duchovny married Téa Leonia back in 1997, but their marriage ended with hiring divorce lawyers after 17 years of being together. Their union was blessed with two children named Madeleine West and Kyd Miller.
Madeleine West is the eldest, and at 21 years old, she has forayed into the world of acting with the support of her parents. She inherited her mom's good looks; she goes by her second name and is professionally known as West Duchovny. As an actress, she is set to appear in HBO Max's Vegas High, A Mouthful of Air and The Report. She is making her name herself and we are looking forward to witnessing a new star's rising.
HARLOW MADDEN – NICOLE RICHIE AND JOEL MADDEN' S DAUGHTER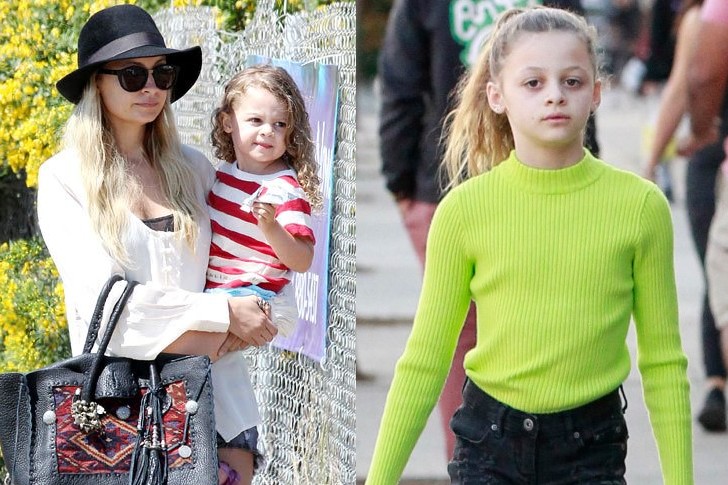 Did you know that Harlow was already making investment money even as a newborn? Nicole Richie and Joel Madden's firstborn garnered quite the attention after news of her birth came. People magazine even paid $1 million to get first dibs on her photos as well as the exclusive rights to publish them! Needless to say, this adorable tyke was already a major celebrity long before she could even walk.
Harlow have a young brother Sparrow who was born in 2009. Now at 12 years old, although her parents kept her out of public eye for a long time, Harlow is showing a stronger resemblance to her designer mom. She is even inherited Nicole's fashion sense, too! Who knows, she might even follow the same career path. But she also would follow her father's footsteps if she inherited the music genius from her dad.
PIPER MARU KLOTZ – GILLIAN ANDERSON AND CLYDE KLOTZ' S DAUGHTER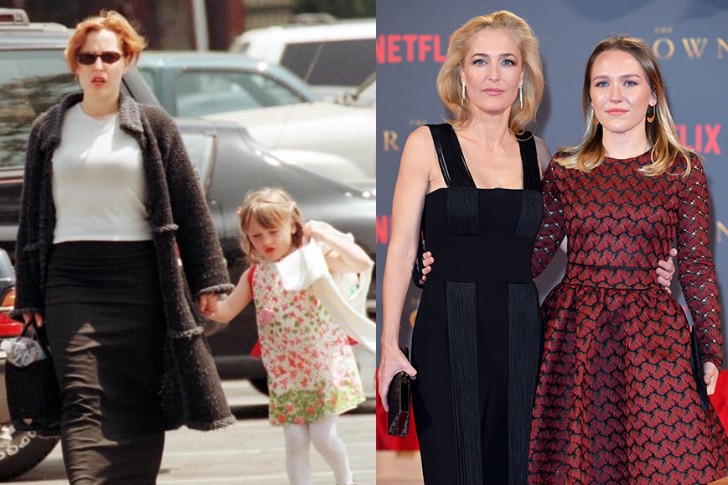 Another X-Files star and her lovely daughter. Gillian Anderson is most beloved for her role as Dana Scully on the long-running sci-fi show. She also appeared in the Sex Education and The Crown. Piper is her daughter with Clyde Klotz, a Canadian production designer and art director. Though their marriage was short-lived, ending with divorce attorneys after three years of being together, they were blessed with a child. And that kid? She is a young woman now!
At 25 years old, with endeavors and talent of art, Piper Maru is set on following her father's footsteps-working behind the scenes instead of being in front of it. During college, she majored in Speech & Drama, and now, she has received credit as part of the X-Files and Season X's art department. Piper always stay behind the scenes, as she said, she prefers that. Thus, she rarely appearance in the spotlight like her mother.
SEAN PRESTON FЕDЕRLINЕ – BRITNEY SPEARS AND KEVIN FEDERLINE' S SON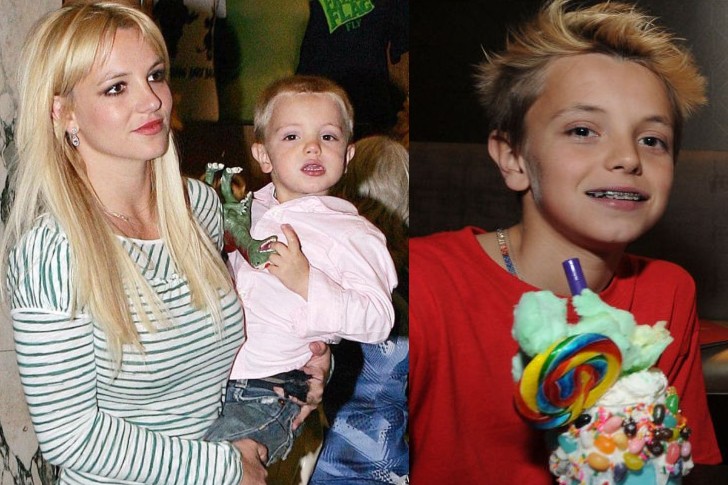 When it comes to Princess of Pop in the 1990s and early 2000s, you must remember Britney Spears. Britney Spears' eldest son with her former husband, Kevin Federline is all grown up. Sean Preston is now 14 years old, but it feels as if he was just a tiny baby being carried around by his mother not too long ago! Together with his brother, Jayden James, they are becoming more independent and we are sure Britney is proud of them both!
Despite the difficulties she faced back then, needing attorneys to assist her during the custody battle for her boys, the Pop Princess was able to raise them well on her own. Will he follow in her footsteps later? It is hard to say because his parents are trying make sure that he can have a happy life like normal kid. As for his occupation, time will tell.
OLIVIA WASHINGTON -PAULETTA AND DENZEL WASHINGTON' S DAUGHTER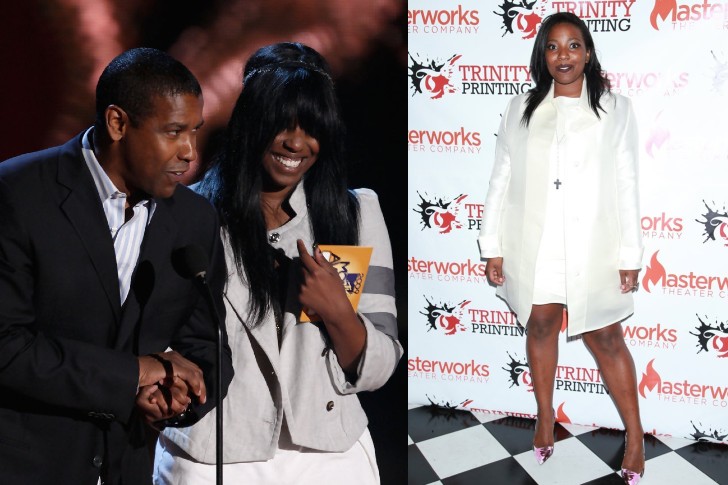 Being the daughter of famous actor Denzel Washington, it seems natural for Olivia Washington to follow her father's footsteps and enter the Hollywood even though it also means she would live under her dad's shadow; however, Olivia is trying to make her name by herself. Whilst it may have taken her a bit of time before she finally got her footing, all her hard work is finally paying off. Olivia went from being a trophy presenter at the Oscar's to starring in her own films!
She has also received credit for various TV appearances including Chicago P.D., Empire, The Butler, and Mr. Robot. With such great achievements, we are certain both her parents are immensely proud.
Olivia has three siblings, John David, her twin Malcolm, and Katia. She is still single currently because she spends much her time on her career. with her endeavors, we are truly looking forward to witnessing a rising star like her parents.
SАM SHЕЕN – DENISE RICHARDS AND CHARLIE SHEEN' S DAUGHTER
Sam is the first-born daughter of Denise Richards and Charlie Sheen. Her parents may have hired divorce lawyers, but it has not stopped them from showing support and caring for Sam and her young sister, Lola Rose. Her mother, Dennis Richards, former model, and actress who was known for Starship Troopers, Wild Things and The World Is Not Enough. Her father is also an actor.
So, it is natural that San follow her parents' footsteps when she was young. She was in Two and a Half Men as a baby and has had a number of TV appearances since then, including her mom's reality show Denise Richards: It's Complicated. Now 16 years old, that adorable little girl has grown up to be a lovely young lady. Having grown up in the spotlight, we wonder if she will choose to go into acting just like her parents.
ALICE ZENOBIA RICHMOND – TINA FEY AND JEFF RICHMOND' S DAUGHTER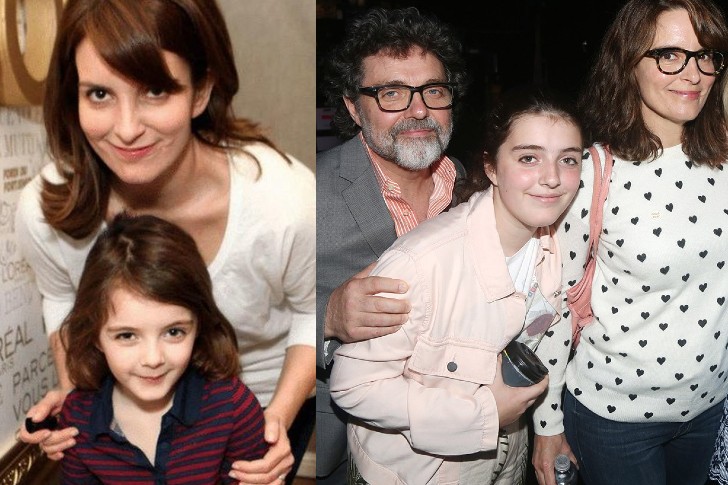 Comedienne Tina Fey and composer Jeff Richmond have been a married couple since 2001. A rarity in Hollywood, where divorces tend to happen all too often, and marriages sometimes can only last a few months. When Tina met with Jeff, he is a pianist, but he is so talented that later become a director of Second City and composer on 30 Rock. Tina and Jeff have two daughters together, the eldest Alice Zenobia and Penelope Athena.
At 14 years old, Alice is said to have inherited her mother's famed sense of humor-aside from her good looks, she has made a cameo appearance in 30 Rock. However, it is still too young to assume that she might follow Tina's footsteps, but we are sure that she will have her parents' support if she chooses to get a degree or get into acting instead.
ABIGAIL BLOSIL – MARIE OSMOND AND BRIAN BLOSIL' S DAUGHTER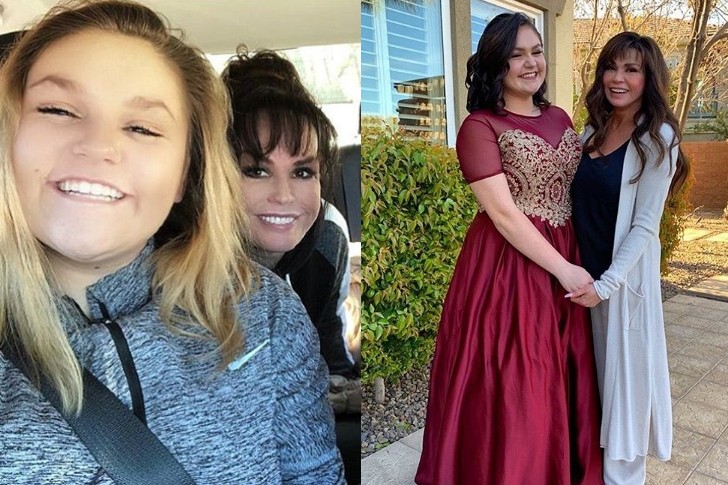 Marie has seven kids who came from her two relationships. Abigail Blosil is the youngest of Marie Osmond's children, and much like her mother, she comes from a fairly large family as well. She has got seven siblings and a quick peek at Marie's social media feed would show just how tight the bond is between the family. That said, not much else is known about the teenager but we do know her mother gives her credit for being "wise for her age".
As youngest child, Abigail can spend more time with her mom than other siblings, the 'Deep Purple' singer often hang out with her young daughter together. Whilst it might be early to assume the career path she might take because she just graduated from high school. Yes, she is a Gen-Z! however, it would not be too farfetched to think she has got the same musical talent as the rest of the family!
COREY DEE WILLIAMS-AUDREY SELLERS AND BILLY DEE WILLIAMS' S SON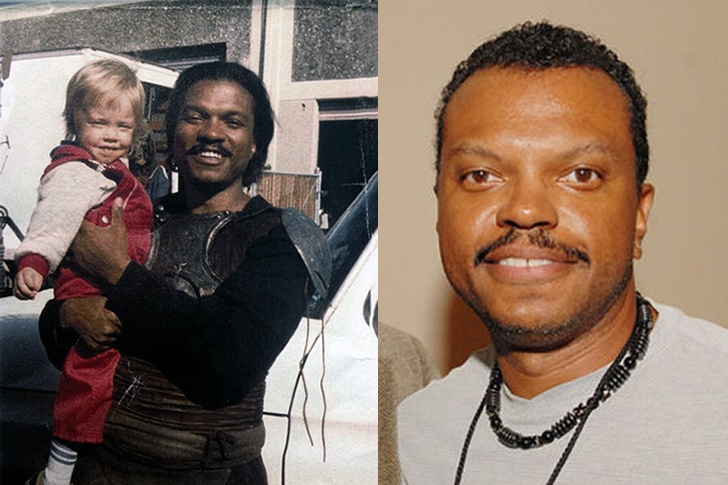 Corey Dee Williams, born in 1960, is the only son of "Star Wars" actor Billy Dee Williams from his 1st marriage to model Audrey Sellers. As we can see, he is the spitting image of his father. Billy Dee Williams has been married 3 times and has three children. Corey's mother, Audrey Sellers, is his first wife. They were divorced some years after they married, after which he apparently became depressed. "there was a period when I was very despondent, broke, depressed, my first marriage was on the rocks." He stated.
Being son of famous actor, Corey followed his dad's footsteps. He also appeared several times in the Star War series. In Star Wars original trilogy, he played Lando Calrissian, which gained his recognition. Moreover, Corey also played the role Klaatu during the scenes on Jabba's Sail Barge. It is worth to mention that he doubled for his dad as Calrissian in the 1983 film Star Wars: Episode VI Return of the Jedi.
BILLIЕ LОURD – CARRIE FISHER AND BRYAN LOURD' S DAUGHTER
The late Carrie Fisher has one daughter with Bryan Lourd, and you might be familiar with her already. Billie Lourd has appeared in a number of hit shows, showing the same wit and prowess as her mother. At 27 years old, she has starred in American Horror Story as well as in Scream Queens-just two of the hits shows Billie has received credit for. In the Star Wars sequel trilogy, she also played Lieutenant Connix. No doubt that she's got a bright future ahead.
We are sure that she is learned plenty from both her parents; especially when it comes to the ins and outs of the industry. Her father is a co-chairman of Creative Artists Agency, after all!
Now, Lourd has married actor Austen Rydell, they shared a kid. To pay tribute to her late mom, the couple named the kid Kingston Fisher Lourd Rydell.
LORRAINE NICHOLSON – REBECCA BROUSSARD AND JACK NICHOLSON' S DAUGHTER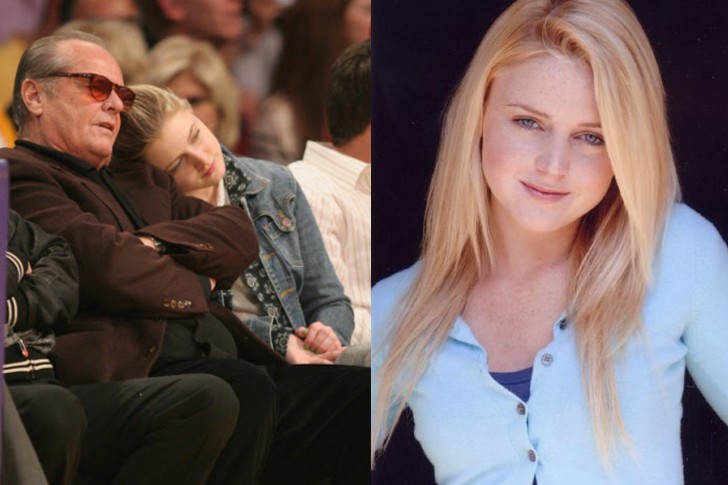 With parents like hers, Lorraine Nicholson was bound to receive her share of the spotlight early on. However, do not assume that this young actress did not do any work to get her name established in the industry! She began her career back in 2003 when she made a guest appearance in her dad's movies, Something's Gotta Give. Then it took some years before she was able to land her breakthrough role. You might remember her for the excellent performance she delivered in the film, Soul Surfer.
At only 30 years old, we have got to give her credit for working hard on her craft without relying on her famous parents and any of their connections in Hollywood. Outside of acting, she is also trying to become a writer and director. She started to be involved in directing and writing. In 2013, She released a 15-minute drama, The Instant Message which was wrote, produced, and directed by herself.
SРЕNСЕR KAREN GRАMMЕR – KELSEY GRAMMER AND DOREEN ALDERMAN' S DAUGHTER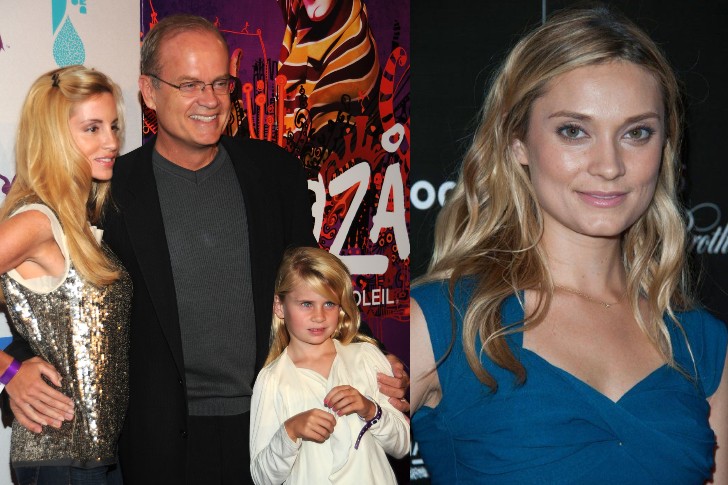 When it comes to children inheriting talents from their parents, Spencer Grammer certainly makes a fine example! She is the lovely daughter of Doreen Alderman and Kelsey Grammer. Her mother, Dareen Alderman, was an actress who been known for her portraying in Death Flash and Body Chemistry. Her father, Kelsey Grammer is a famous comedian. Following her parents' footsteps, Grammer has entered the world of entertainment. The 36-year-old actress has established a name for herself in the industry, gaining a reputation for being a multi-talented artist.
Spencer is best known for her appearance as Casey Cartwright in the comedy-drama series Greek and has also received voice acting credit for Rick and Morty, where she portrays Summer. Judging by the current trajectory of her career and the support from her parents, she is bound to continue being a success!
In 2011, Grammer gave birth to a son whose father is Grammer's former husband a firefighter James Hesketh.
KATE HUDSON – GOLDIE HAWN AND BILL HUDSON' S DAUGHTER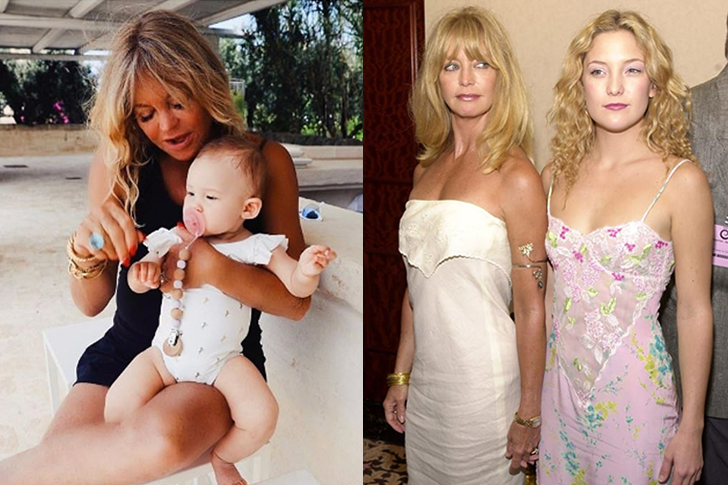 Kate Hudson, born on April 19, 1979, is an actress and fashion entrepreneur. As the daughter of Goldie Hawn and Hawn' s ex-husband Bill Hudson, a musician and actor, Hudson charmed her way into the hearts of fans and critics with her performance in Almost Famous by the end of 2000. Almost Famous earned Kate a Golden Globe and has proved herself. Following the years, she consistently appeared in numerous TV and films, including How to Lose a Guy in 10 Days, Fool's Gold, and Mother's Day.
Outside of film and TV, Kate Hudson is also the co-founder of the fitness brand Fabletics, operated by JustFab. Since Kate Hudson first appeared in the scene, her uncanny resemblance to her mom Goldie Hawn made everyone astounding. Definitely they have always been the winners of the look-alike game out of all the famous celebrity mother-daughter duos.
EMERSON ROSE TENNEY – TERI HATCHER AND JON TENNEY' S DAUGHTER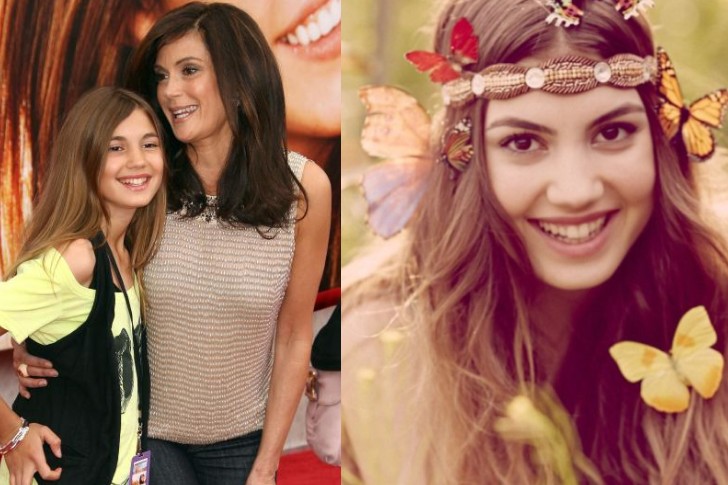 Teri Hatcher and Jon Tenney got married in 1994, but their union did not quite last and ended with divorce nine years after. Their time together was not for naught, however. After all, they were blessed with a daughter, Emerson Rose Tenney. Of course, being the child of celebrities means that there is always a spotlight trained on her lifestyle, even at a young age. Fortunately, this did not affect her negatively. Her parents spent much time on companying with her after they split.
Now, that little girl is all grown up! She was endeavoring to pursue her literary arts degree at Brown University. Although she once voiced in 2003's Coraline and 2013's Planes, she probably won't follow in her parents' footsteps. For her, writing is more important and suitable. Now, she has already started her writing career when she published her poem Walks in 2018.
SADIE GRACE LENOBLE – CHRISTINA APPLEGATE AND MARTYN LENOBLE' S DAUGHTER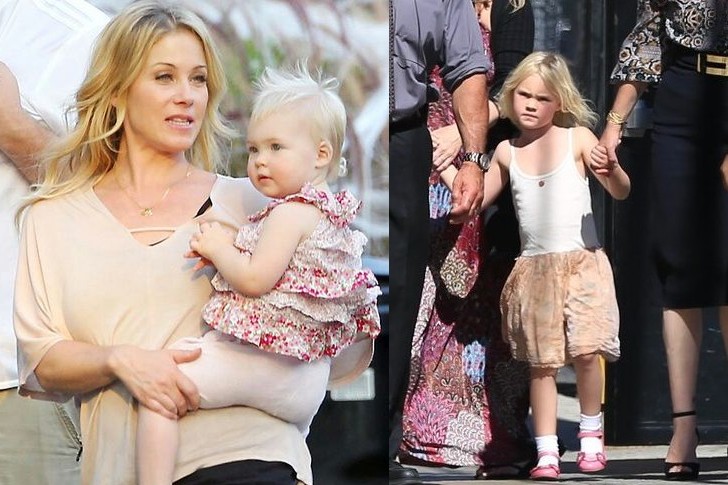 There is no doubt that Christina Applegate is excellent actress, she starred in 'Samantha Who?' in 2007, and initially rose to prominence as Al Bundy in the 'Married with Children'. Also, she is certainly one resilient woman. The Anchorman star battled breast cancer for a long time and came out victorious, after all. After her struggles, the good things began pouring in. The actress and her husband of nearly a decade Martyn LeNoble were blessed with an adorable daughter, Sadie Grace.
As the only child, Sadie Grace received plenty of love and support from her parents! At only 9 years old, it is still too early to make guesses when it comes to the career she might choose. An actress or a musician? What we do know is her parents will make sure she is well guided, whether it be in investments or in life.
SADIE SANDLER-ADAM SANDLER AND JACKIE SANDLER' S DAUGHTER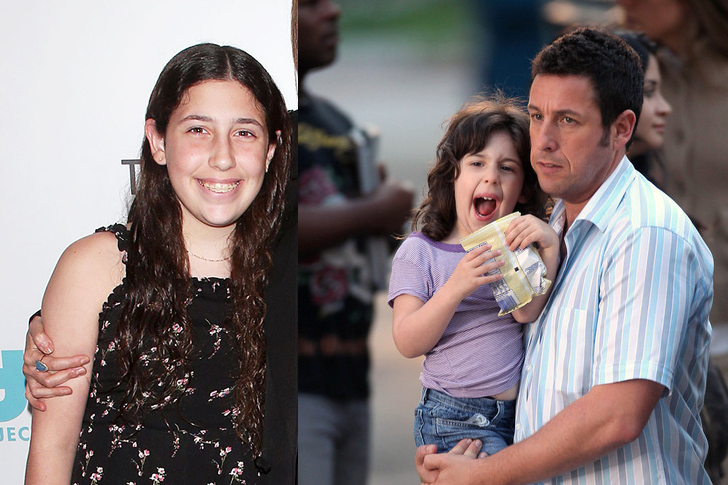 Adam Sandler is an American actor, comedian, and movie producer, who was best known for his comedic roles, such as in the movies Billy Madison and Happy Gilmore. As for his personal life, Adam Sandler met his future wife Jackie Sandler when he was filming the movie Big Daddy and married the woman on 22 June 2003. Born on 6 May 2006, their first baby is a girl who was named Sadie Madison. Adam posted on website after the birth. "Kid is healthy, and the lovely wife is doing well!" He also said that he would go all out for his children.
Sadie has a young sister, sunny who was born in 2008. As daughters of famous comedian and producer, Sadie and Sunny frequently appeared in their father's comedies, including The Wrong Missy, Murder Mystery, and the Hotel Transylvania series. No doubt that they are following in their father's footsteps with family support.
CHARLIE HALL – JULIA LOUIS-DREYFUS AND BRAD HALL' S SON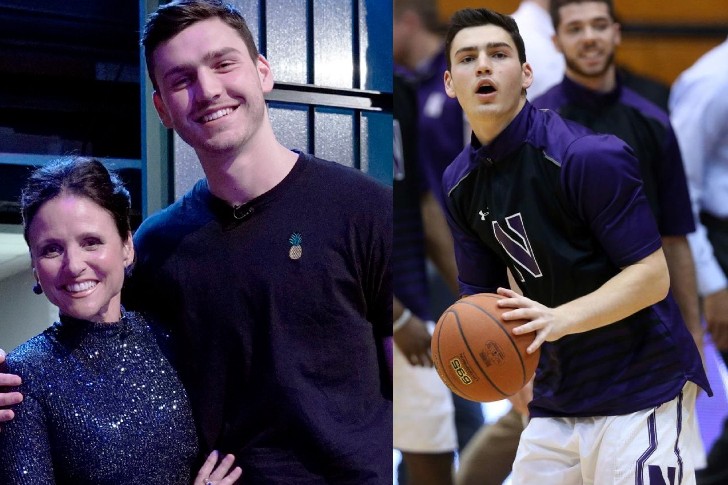 Here we have another Hollywood couple who have managed to withstand the test of time and quite enviably, at that! Julia Louis-Dreyfus and Brad Hall have been married since 1987, together they have two children Charlie and Henry. These two boys certainly inherited their parents' good looks, but not only that, they both have their hardworking parents' work ethic. No wonder they are both successful despite their young ages!
When at Northwestern University, Charlie once served as a walk-on swingman on the team. It seems that he will become an excellent basketball player. However, at 23 years old, he turned in to his way into Hollywood. Charlie has opted out of joining the entertainment industry. With natural sense of humor, Charlie launched his web-series, 'Sorry, Charlie' in 2020. Instead, he is putting in investments in sports as part of Northwestern University's basketball team. Needless to say, with his skills, the future is bright.
ROAN JOSEPH BRONSTEIN – SHARON STONE AND PHIL BRONSTEIN' S SON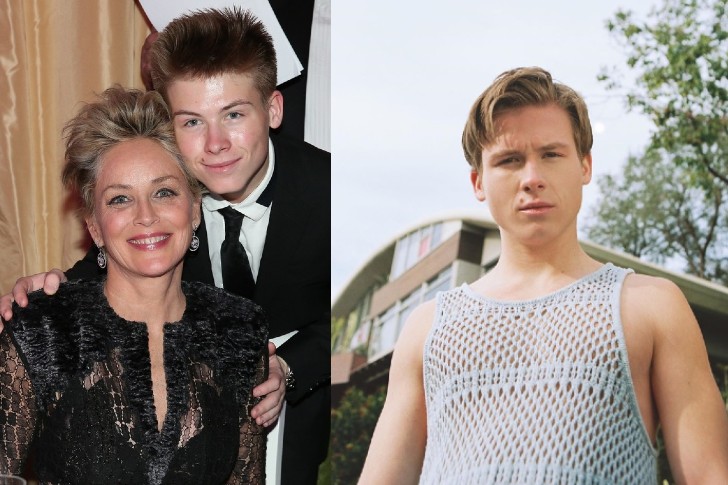 There are many successful and happy adoption stories in Hollywood. Among these stories is that of Roan Joseph, the adopted son of actress Sharon Stone and her former husband, Phil Bronstein. The couple stayed together for six years, but they eventually separated in 2004. Fortunately, they settled amicably, and Roan was able to enjoy time with both his mom and dad.
Now that he is 20 years old and more independent, but no doubt that he has a great relationship with his mom. In 2019, he filed the court to add his mom's surname in his name. as he said, he wants to take the last name of both his parents. Apart from the news, this young man has opted to stay out of the Hollywood spotlight. Instead, he lives a more private life without worrying about bankruptcy thanks to his efforts and his parents' investments in his future.
EVAN ROSS – DIANA ROSS AND ARNE NAESS, JR.' S SON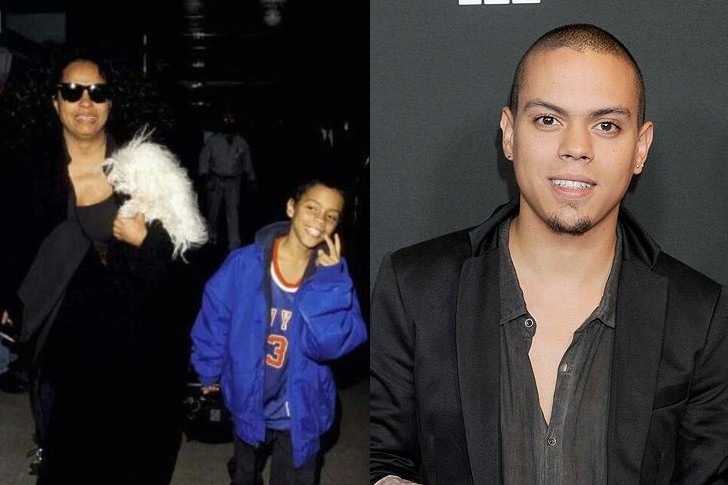 The late business magnate Arne Naess, Jr. and the iconic Diana Ross were married in 1985. The couple had two children, and Evan Ross is the younger of the two. He could have become a successful businessman like his father, but the call of the entertainment business proved to be much stronger. The 31-year-old is now an established musician and actor-proving that the love of performing is genetic.
He made his film debut in ATL in 2006 when he was attending high school. Following the years, he consistently starred in numerous movies, including Pride, Supremacy, and The Hunger Game series. Outside of film, he also made minor success on music, he has released two singles until now. in 2014, he married singer Ashlee Simpson and they shared two kids. There is no doubt that our Motown star would be immensely proud of her son.
LOLA SIMONE ROCK – MALAAK COMPTON ROCK AND CHRIS ROCK' S DAUGHTER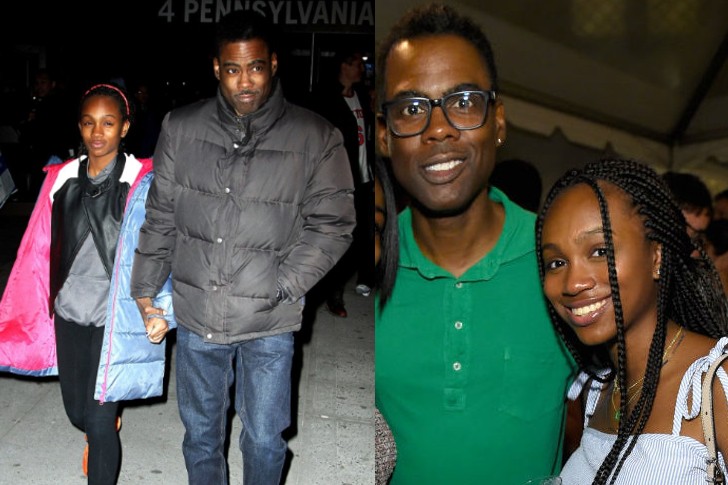 Working with divorce lawyers will never be easy on anyone, especially if the two people involved have spent decades together. Such was the case with philanthropist Malaak Compton and stand-up comedian Chris Rock. The ex-couple got married in 1996. They were together for nearly two decades and have three children, Lola Simone, Zahra Savannah, and Ntombi-futhi Samantha. Ntombi was the kid who they adopted from South Africa in 2010.
Lola is the eldest amongst her siblings and at 17 years old, she has grown past her parents' split and is focusing more on her studies. She has graduated from high school this year and in the next phrase of her life, she will attend college in Europe. There's little information about her available online, but we are sure that whichever path she decides to take in the future, her parents will always be proud of her and support her.
MEADOW RAIN WALKER – PAUL WALKER AND REBECCA SOTEROS' S DAUGHTER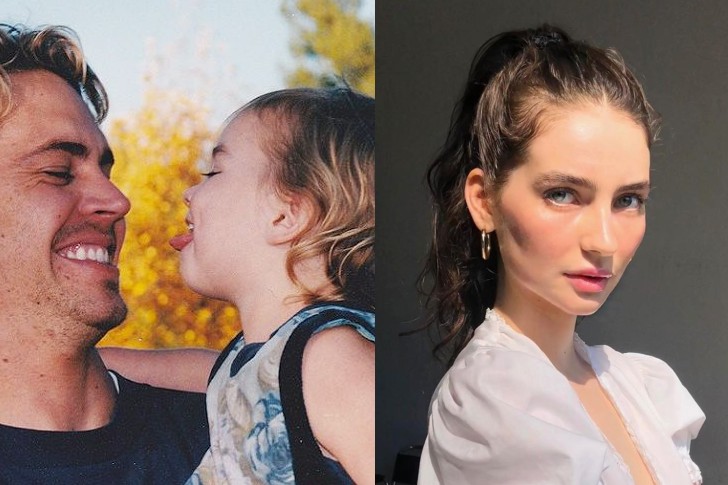 Paul Walker's death certainly came as a shock to fans of the Fast and Furious franchise. The industry mourned his passing, but none more so than his daughter who was very young at the time. She was raised by her mother and spent the bulk of her childhood in Hawaii, away from the spotlights and pitfalls of Hollywood. Meadow is also Vin Diesel's goddaughter.
Meadow Rain was just 15 years old when her father died because of car accident. Now, she is 21 years old. She is establishing a name for herself in modeling and is known to be good friends with Kaia Gerber. She has quite the social media following as well, with 2.2 million followers to her credit. Although Paul has left for seven years, there is no doubt that his fans and family still remember him. Since her dad left, she frequently shared her dad's photo and paid tribute to him on social media.
LOLA IOLANI MOMOA – LISA BONET AND JASON MOMOA' S DAUGHTER
With such cool parents, it is not too surprising that Lola has grown up to be an adventurous little girl. She gets to call Aquaman actor, Jason Momoa, dad, and the beautiful actress, Lisa Bonet, mom. To the couple's credit, Lola, and her younger brother Nakoa Wolf, have grown up to be kind children. Of course, their parents help make sure that they still have a normal childhood, despite the attention placed upon them.
Lola is also sisters with actress Zoe Kravitz on her mom's side. Zoe even named her band, LOLAWOLF, after her siblings. Now, Lola has turned 13 years old. However, it is bad news for her dad. Like most fathers, the Aquaman star was unhappy to the fact his daughter is old enough to begin dating. According to him, he even cried when thinking of that his daughter may bring home a bad boy one day.
PRINCE MICHAEL JACKSON II – MICHAEL JACKSON' S SON
The late Michael Jackson's three children have been the center of media attention since the day they were born. Although for a long time, they were kept mostly out of public eye, these kids had to weather numerous rumors, long before they could even begin to walk. Perhaps this is also why they grew up to be such smart and strong young adults.
Prince Michael Jackson II, or Bigi, was second son of Michael Jackson. However, for his mom, we know nothing. He was just seven years old when his father died, then his grandmother continued to take care of him and his sibling. Now, Bigi is all grown up! As for following the father's legacy and creating a name for themselves in the same industry, Prince Michael is opting out. The 18-year-old is known to prefer his privacy and is currently focusing on pursuing his chosen university degree. Needless to say, this young adult has his priorities sorted!
HAILIE MATHERS – EMINEM AND KIMBERLY ANNE SCOTT' S DAUGHTER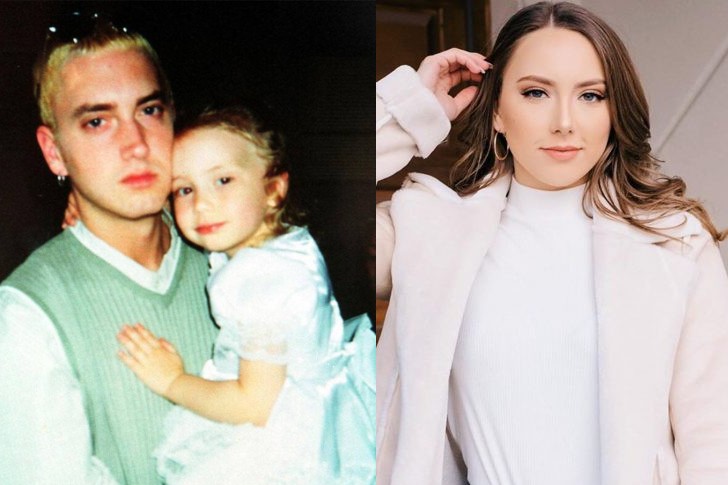 Fans of Eminem might remember Hailie being introduced in a few of his songs. That adorable little girl is now a 24-year-old young woman and she is certainly making strides towards carving a path for herself. Instead of following in her dad's footsteps and joining the entertainment industry, Hailie has chosen to focus more on school. She received her degree from Michigan State University.
So, what is next for Hailie? She is already well on her way to becoming an influencer and her social media following is at 2 million! But she definitely finds her own occupation which can satisfy herself. As her dad said, money cannot buy happiness. Hailie's bond with her father remains close as well. They even spent social isolation together! There is no doubt that Eminem is proud of his daughter, as he said, raising his daughter is greater accomplishment than his career for the Grammy Award winner.
LILY COSTNER – KEVIN COSTNER AND CINDY COSTNER' S DAUGHTER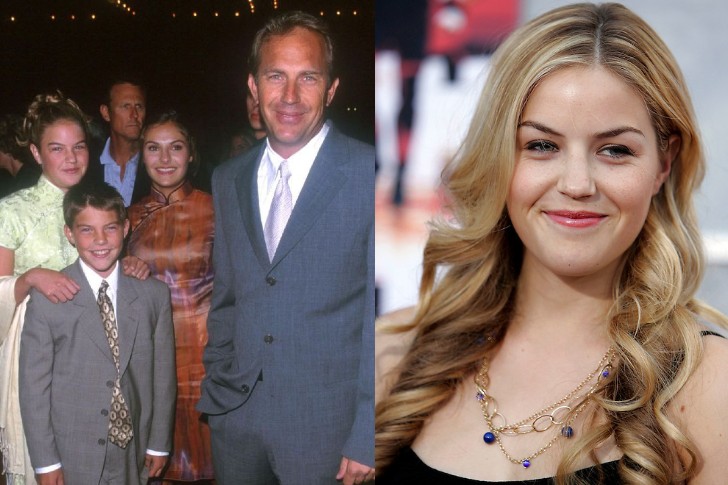 Lily is Kevin Costner's second-eldest daughter, and much like her father, she has forayed into the world of acting. Her first appearance was in the 1995 film The Babysitter Club when she was only 9 years old. She was also Miss Golden Globe back in 2004, a title given to the children of Hollywood figures, whose role is to help hand out the awards to that year's winners.
No doubt that Lily inherited his parents' charisma, talent, and good looks. Aside from forging her own way as an actress, Lily has also established a career in music for herself. She has two albums to her credit, Down from the Mountain and Good'le Days: Essential Recordings. Kevin Costner is immensely proud of Lily. He believes that Lily could be a massive star if she wants to be although he was not sure wheatear she continues to be on this path.
JUSTIN COMBS -SEAN COMBS AND MISA HYLTON BRIM' S SON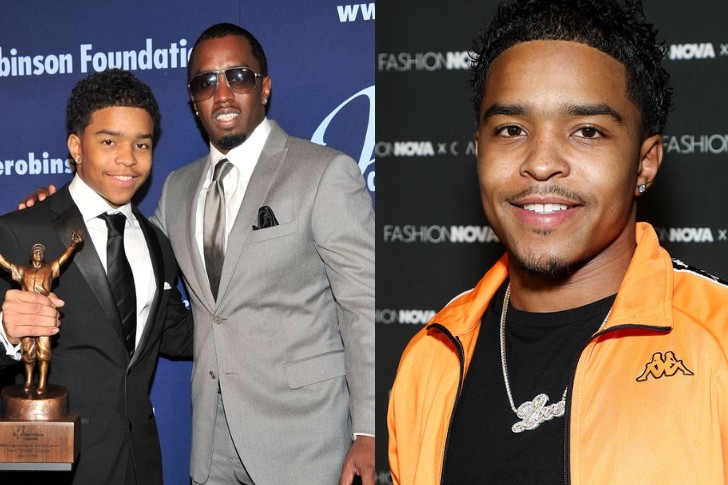 Justin is Sean Combs aka P. Diddy's son with famed costume designer Misa Hylton Brim. Justin is the eldest kid of six. As the son of famous hip-hop star, he has been in the spotlight even from a young age, with thanks to his dad's notoriety, and made headlines after he was gifted by his father with a luxury car worth over $300,000! However, if you think that Justin would follow in his father's footsteps, you are wrong.
This was followed by issues over him accepting a UCLA football scholarship-when he could well afford the tuition without need for a student loan. Nonetheless, he proved himself worthy of the honor and is constantly showing that he can handle his own. In fact, he is currently VP of Content and Brand Strategy for Combs Enterprises! It is worth to expect that the young man establishes his name for himself in the future.
MIKE NORRIS – DIANE HOLECHEK AND CHUCK NORRIS' S SON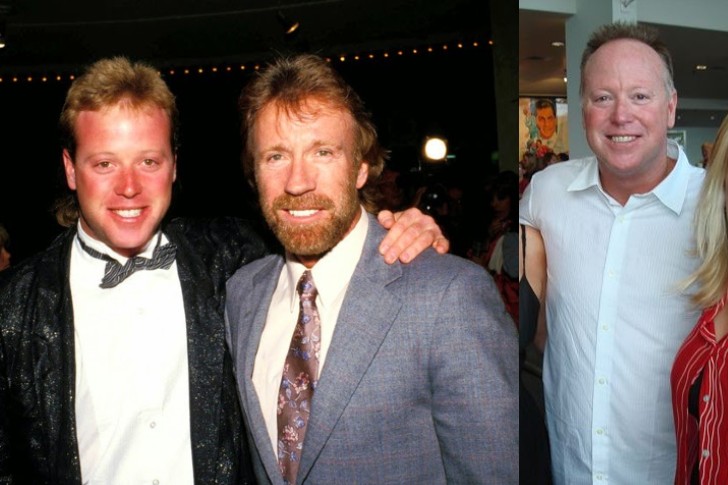 Many of us know Chuck Norris for his talent at Martial Arts and how he has managed to transition that into a successful career in Hollywood as well. Chuck has starred in films such as A Force of One and The Octagon. Not many know this, but his son, Mike Norris has also forayed into the same industry. Mike Norris is first-born son of Chuck Norris. He has one full brother and three half siblings.
In 1979, Mike made his film debut as cast in A Force of One. Following the years, he has managed to establish himself as a fine actor, having been cast in over two dozen movies including Death Ring, Dragon Furry and Bells of Innocence. Moreover, he has been married since 1992. Together with his wife, Valerie, they have investments on 2nd Fiddle Entertainment. The pair shared three kids, Hannah, Max, and Greta.
JADEN SMITH – JADA PINKETT AND WILL SMITH' S SON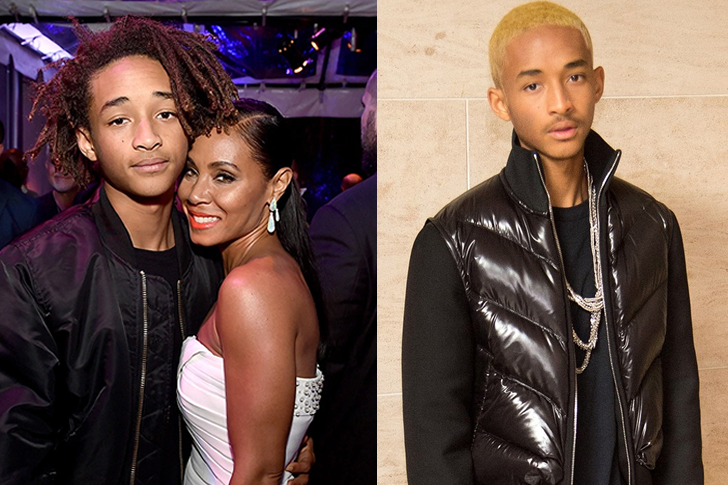 The famous actor has three kids, Jaden, Willow and Trey, who respectively come from his two relationships. Most of us is more familiar with his son Jaden and daughter Willow, especially Jaden. Will smith shared them with Jada Pinkett, his second wife. While fans are absolutely fascinated by everything about Smith family for years, it is still hard to believe that Jaden Smith is already 22 years old.
Growing up in such a seriously creative household with his famous parents, Will Smith and Jada Pinkett, who are so different and are not ashamed to play by their own rules in life, Jaden could do whatever he wanted and figure out consequences by himself. With family support, he is following in his father's footsteps. He also has had a ton of success thanks to his music and acting chops. And it seems like that the best is yet to come considering of his own amazing star power.
Robin Christensen-Roussimoff – André the Giant' s Daughter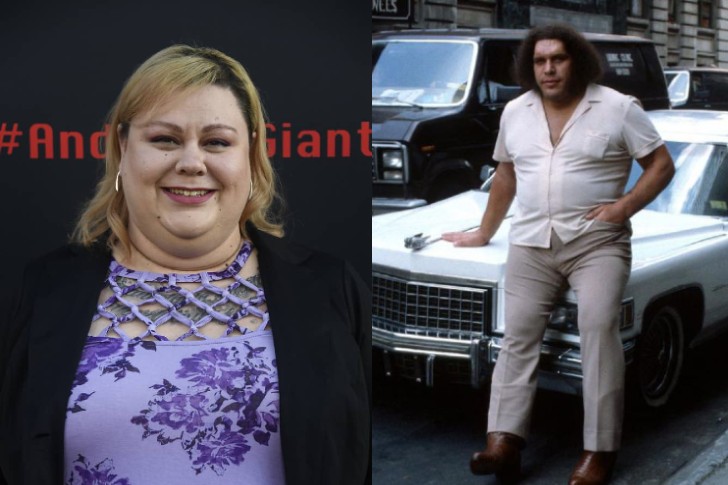 You might remember the iconic wrestler, the late André Roussimoff, who was better known by his stage name André the Giant. WrestleMania III was one of the most important ones in terms of his career's iconic moments. Fans of the sport will never forget the time he faced off with another heavyweight in the industry, Hulk Hogan. The Giant may have passed on, but his only daughter continues his legacy.
Born in France back in 1979, Robin said she only saw her dad a handful of times in her life and never had a chance to really get to know him. It absolutely broke the Giant' s heart that they couldn't spend more time together, too. However, he did make sure she'll have a comfortable life without fear of bankruptcy. As for Robin' s career, she did try her hand at wrestling but found her success in a different field.
SY'RAI IMAN SMITH – BRANDY NORWOOD AND BIG BERT' S DAUGHTER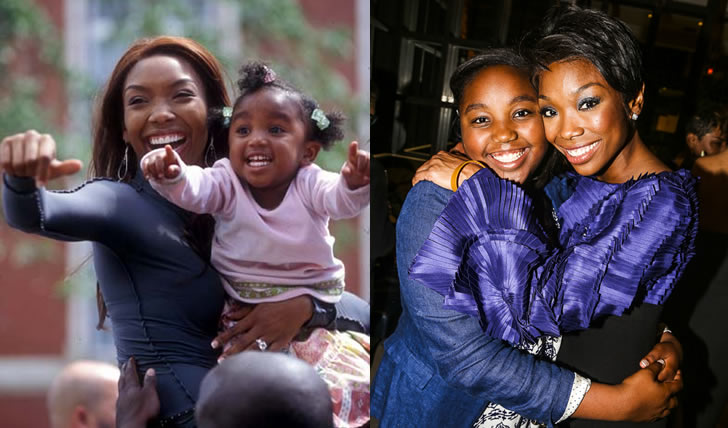 Brandy Norwood and Big Bert's adorable daughter is all grown up! When Brandy welcomed Sy'rai with then partner, "Big Bert", she was just 23. However, they plit up when their little girl was just a year old. Then Brandy raised Sy'rai on her own. there's no doubt that she's done a great job considering of Sy'rai's composure and maturity. Now 18 years old, Sy'rai Iman Smith is looking just as gorgeous as her mother.
According to Brandy, the same can also be said about her heart. The bond between these two is palpable, with the singer sharing her love for her daughter on social media often. Sy'rai is also making her way into the business. She recently debuted a new single, At Your Best, with production credit to Genius and Tubbsmuzik. Not only that, but she's also got a YouTube channel which is gaining followers by the day. With this much talent, she's bound to succeed.
SOPHIE VON HASELBERG – BETTE MIDLER AND MARTIN VON HASELBERG' S DAUGHTER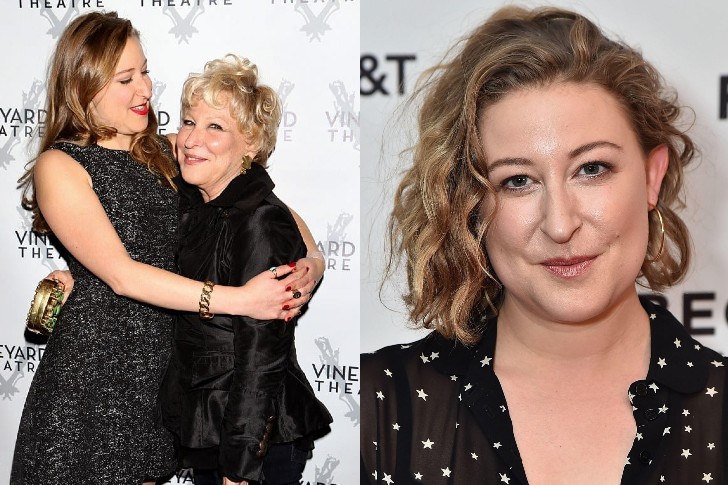 Bette Midler is an actress, a singer, a comedian, and a film producer. We're certain, however, that she's proudest of being a mother to her daughter, Sophie Von Haselberg. Graduated from Yale in May 2008, Sophie is the only child of Bette and her husband, Martin von Haselberg. Their marriage has lasted decades. The 34-year-old actress just got married this year.
Bette is happy to be a mother-in-law and quarantined with her daughter and new son-in-law after being married for 36 years to Sophie's dad. With such talent running in the family, we're quite glad that Sophie decided to give Hollywood a try. She has been enjoying success so far, starring in the Woody Allen film Irrational Man, among other movie credits to her name. Given her prowess and work ethic, we're sure she'll go a long way in the industry.
DYLAN JAGGER AND BRANDON THOMAS LEE – PAMELA ANDERSON AND TOMMY LEE' S SONS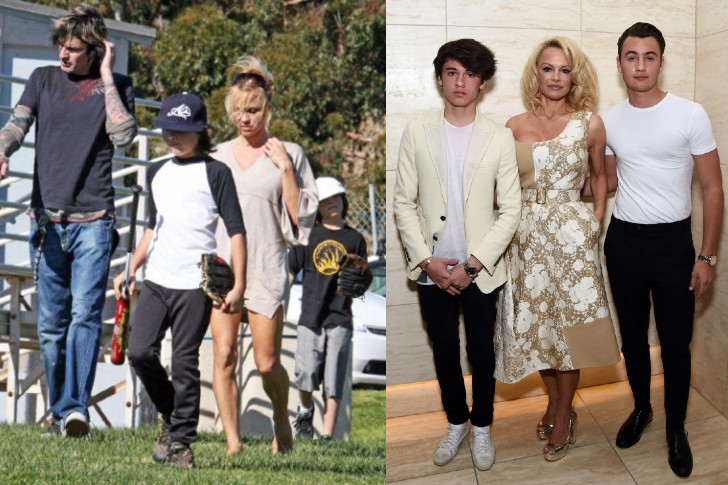 Pamela Anderson was known for her numerous appearances on the cover of Playboy magazine. In 1995, she met drummer of Mötley Crüe, Tommy Lee. Four days later, they got married. Even Anderson's mom knew this news from magazine. However, sudden marriage always ends suddenly. They divorced after three years. But they had two sons together, Dylan Jagger and Brandon Thomas.
With handsome appearance which were inherited from their parents, the brothers are both adults now and are making a name for themselves in modeling. Both have walked for big brands, such as Yves Saint Laurent and Dolce & Gabbana. This success might make others complacent, but these brothers are looking to pursue other passions.
Brandon is looking to have a career in Hollywood, much like his mother. Dylan, on the other hand, has a knack for music just like his dad. With this much success, we hope they are getting money management advice as well.
BRYCE DALLAS HOWARD – RON HOWARD AND CHERYL HOWARD' S DAUGHTER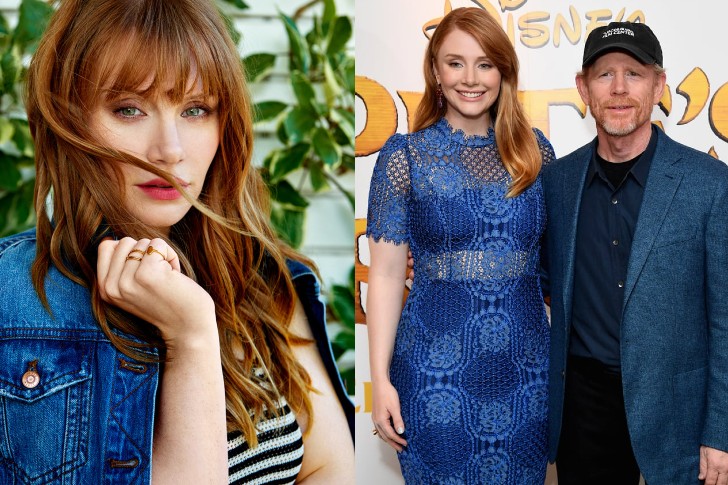 Bryce Dallas Howard, the eldest kid of Ron Howard and Cheryl Howard. She has three younger siblings. It is mention that Ron Howard named his kids' middle name with the place where they were conceived. What a creative idea!
Some might assume that having a filmmaker father means you get an easy entry into being an actress. However, Cheryl and Ron Howard raised their children away from Hollywood and did not allow them access to a TV. They were encouraged, instead, to pursue different hobbies and enjoy outdoor activities more. Then again, brushing shoulders with the spotlight is inevitable-Tom Cruise even babysat them on a few occasions!
Bryce eventually made her way into the industry, proving to be a natural at the craft. She made her film debut in Book of Love. Following the years, she received credit for two M. Night Shyamalan films and most recently appeared in the Jurassic World franchise. Now, Howard also met her lover. She married actor Seth Gabel in 2006. They have two kids together.
HELENE BOSHOVEN SAMUEL – HEIDI KLUM' S DAUGHTER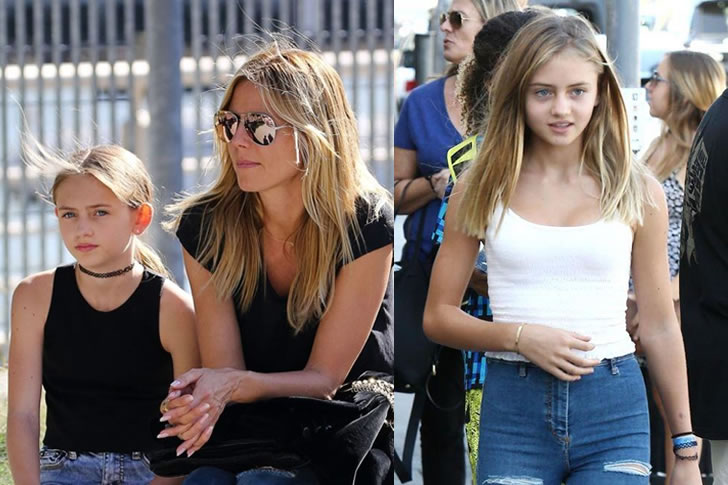 Heidi Klum's daughter, Helene Boshoven Samuel, has all grown up. In 2004, Whist Heidi Klum dated with Seal, at the same time, she was pregnant with her first daughter, Helene Boshoven Samuel, whose biological father is Italian businessman Flavio Briatore. Her biological father once dated with Heidi Klum before She met with Seal. Later Seal married Klum. He legally adopted Helene Boshoven Samuel in 2009 and become her stepfather. Although Heidi spilt with Seal in 2012, there is no doubt that Seal give Leni a warm home and continue to play a role of father in Leni's life as her mom said.
Helene, or simply Leni, inherited her mother's good look and tallness. she is so famous for her parents and popular on internet. She has an Instagram page called Leniklum and has more than 20 thousand followers now. As a daughter of super model, at 16 years old, she also wants to step into her mother's sky-high runway heels and pursue her own modeling career. And if so, we will witness a rising star in the future.
OCTOMOM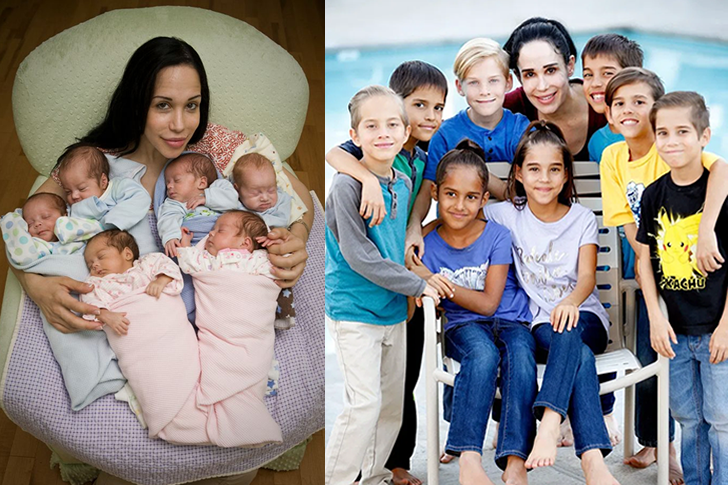 Parenting is hard thing. For some couples, they are unwilling to be parents. However, for Nadya Suleman, it seems acceptable. You may never hear this name, but you must watch the news of octuplets. Nadya Suleman, gave birth to octuplets in January 2009, which make her rise to fame and became known as 'Octomom' around the world. The fact surprises us that the octuplets all come from one father. Although even Suleman did not know who he is, because it was came from an unidentified sperm donor. It was worth to mention that Suleman had had six kids before she delivered octuplets.
However, as a single mother, it is not easy to carve a big family. Now, Suleman takes care of her children with the help from her family and government's assistance. However, she seems proud of her octuplets, as she said, the octuplets are the only surviving eight octuplets in the history. According to her, she would publish a book to tell the story of her children in the future. We are looking forward to the book's release!
MAMIE GUMMER – MERYL STREEP AND DON GUMMER' S DAUGHTER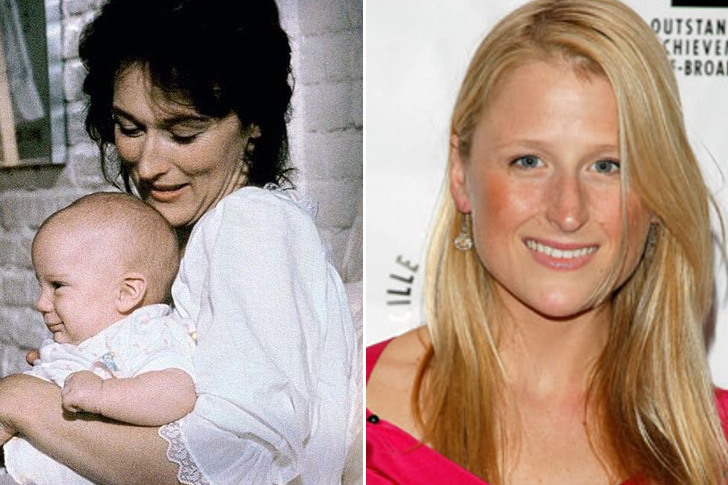 Mamie Gummer is the spitting image of her mom, Meryl Streep. Meryl was pregnant with Mamie when she just accepted her Best Actress Oscar for Sophie's Choice (1982) in 1983. At the first look, you can quickly see the iconic star's appearance on her daughter's face – they are look alike. However, it appears looks is not the only thing that Mamie inherits from her mom.
She also gets her incredible acting talent that she is now using after following in Meryl's footsteps in Hollywood. Mami has successfully made a name of her own, having her titular role in the CW series Family Owens, M.D. She also has a slew of other TV and movie credits, like The Good Wife and its spinoff The Good Fight. Surely, Meryl and Don are proud parents of what Mami has achieved and become in the business.
MANOLO GONZALEZ-RIPOLL VERGARA – SOFÍA VERGARA AND JOE GONZALEZ' S SON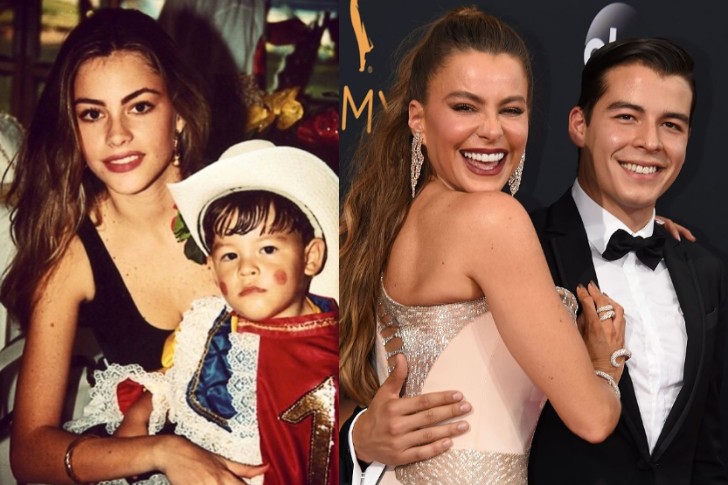 Not many might know this but Sofia's little boy with her college sweetheart is all grown up now and it's clear he inherited his mother's stunning looks. Though she was only 19 years old when she had Manolo, Sofia was able to raise her son well and in comfort. Her marriage with Manolo's father ended with divorce lawyers, but the comedienne has certainly found new love with her current husband Joe Manganiello.
At 28 years old, Manolo has chosen to establish a career of his own outside of her mother's legacy. After graduating from Boston's Emerson College with a film degree in 2015, the young adult pursued a career in the entertainment business. He' s starred in lots of great films, such as Destined to Ride, Vandal and Hot Pursuit. Manolo also has experience on the other side of the camera by directing two short films called Waking Up and Post-Mortem.
MAGGIE SAJAK – LESLY BROWN AND PAT SAJAK' S DAUGHTER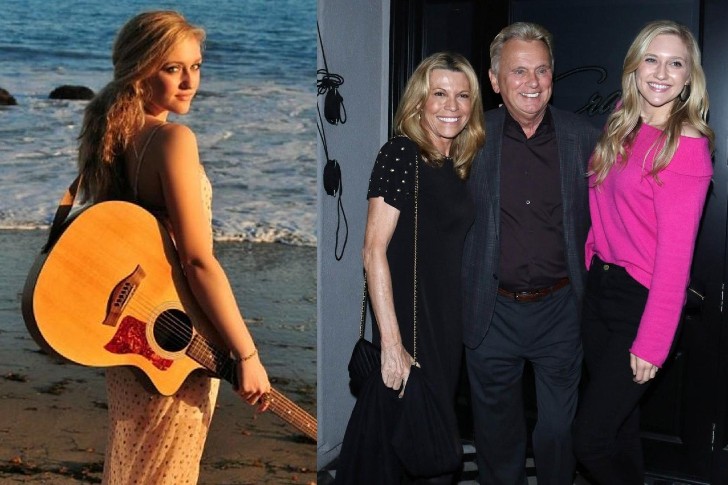 As the younger of Pat Sajak' s two children, Maggie was born on Jan. 5, 1995. It' s interesting that the girl doesn't shy away from spending time in the spotlight though she doesn't make many public appearances with her family. Actually she surprised fans of Wheel of Fortune when she appeared as a letter turner in an episode, but Maggie won't be replacing her father on the show anytime soon.
The 25-year-old has chosen a different career path, opting to establish a career in music instead of one on television. Fortunately for Maggie, she's certainly got the talent for it. Her style is comparable to country music icons, such as Jewel and Michelle Branch. She also cites Sheryl Crow as an influence. Aside from music, she's also working on receiving a degree in medicine, able to balance the work needed to make both dreams happen!
CARYS ZЕTА DOUGLAS – CATHERINE ZETA-JONES AND MICHAEL DOUGLAS' S DAUGHTER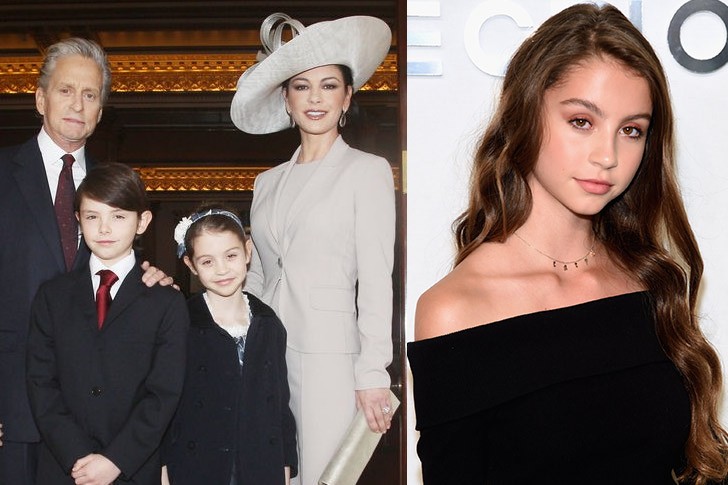 There is a certain degree of intimidation that comes with the mere mention of Catherine Zeta-Jones and Michael Douglas. They are two of the industry's most recognized figures and are a formidable force when it comes to the realm of acting. Marriage-wise, they are also among those who have lasted decades, despite initial apprehensions from people due to their age gap. Michael has three children, Cameron, Dylan and Carys. Carys is his only daughter with Catherine. She is now 17 years old, and slowly building a following of her own.
According to Douglas, Carys want to follow his footsteps to enter the Hollywood. Fortunately, she inherited her mother's dusky beauty as seen in the pair's red-carpet appearances. There is no doubt she will make her name herself with the family's support. In a few years, we are sure she will be earning on her own!
DIEZEL KY BRAXTON-LEWIS – TONI BRAXTON AND KERI LEWIS' S SON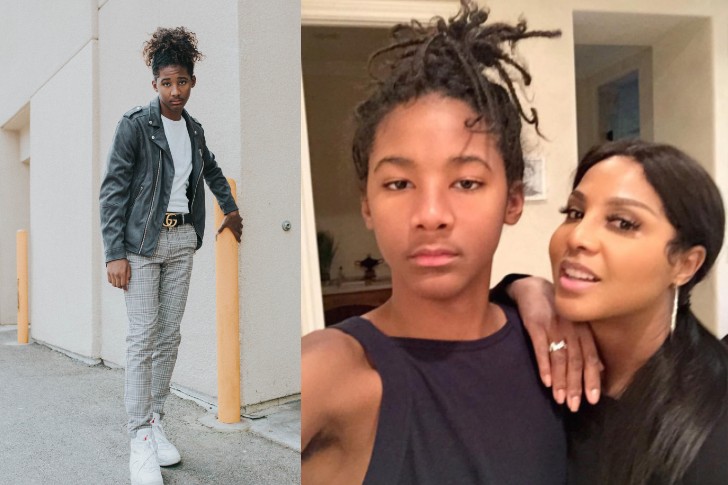 He might still be young, but Diezel Ky is already being an inspiration to many. The talented singer-songwriter has proven that having Autism is not a hindrance when it comes to achieving one's dreams. In fact, it could even make things even better. Braxton vocally believed Autism can be cured though many believe the disorder is a life-long diagnosis. After all, Diezel has a wonderful brother ,Denim, who is very protective of him.
Toni Braxton and Keri Lewis' son has exhibited talent since he was just a kid- after all, he comes from two iconic parents. But music isn't the limit of what he can do. Diezel has also received credit as an actor and made his debut in the Twist of Faith, with his mother. Did we mention he's also signed with Wilhelmina Models? He also has a very dedicated following on social media as a young model.
LILA GRACE MOSS – KATE MOSS AND JEFFERSON HACK' S DAUGHTER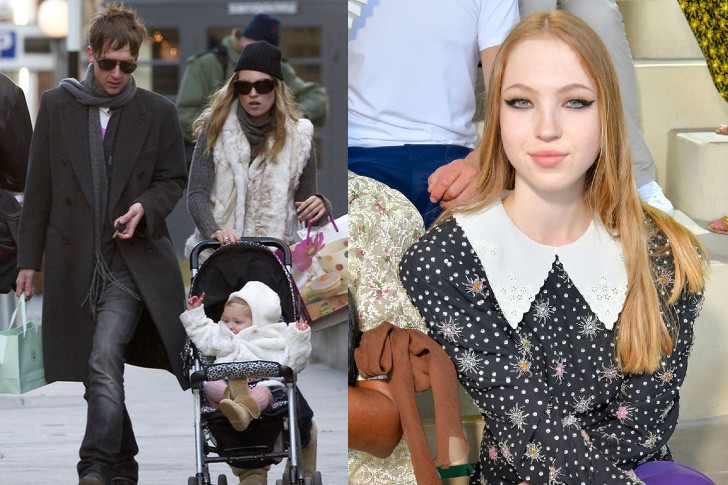 Being famous for her waifish figure, Kate Moss started modeling at the young age of 14. She rose to fame during the 1990s and gets credit for creating a whole new era for the modeling world. She gained A-list status after she collaborated with Calvin Klein. There is no doubt that she is an important icon in the history of modeling. In 2013, she won the British Fashion Award for her contribution to fashion.
Even though Moss' star has remained bright since then, she might be ushering a new supermodel with her daughter, the equally lovely Lila Grace Moss. Her father is the co-founder and CEO of Dazed Media, Jefferson Hack. The 17-year-old had a very private childhood, despite having both parents in the spotlight. Lila is currently signed with her mother's own company, Kate Moss Agency, and we are sure she will be a success, too.
JACK QUAID – MEG RYAN AND DENNIS QUAID' S SON
Fans of the Hunger Games franchise will recognize Jack Quaid for his role as Marvel. This the actor's film debut, which helped make him a more familiar face in the industry. It is not until he landed the lead role in The Boys did Jack really get widespread recognition, however, allowing him to move out of parents' shadows. Something that would have been a bit difficult, given that his mother is Meg Ryan, and his father is Dennis Quaid. Two of the industry's biggest names. To Jack's credit, all his effort is paying off. He has even got a Star Trek voice role lined up!
Quaid was the eldest son of Meg Ryan and Dennis Quaid. Although his parents split when he was young, he still enjoyed a normal and happy childhood because his parents kept him out of the spotlight. Now, there is no doubt that his parents would be immensely proud of their son. We believe that he would continue to shine in the Hollywood.
TREY SMITH – WILL SMITH AND SHEREE ZAMPINO' S SON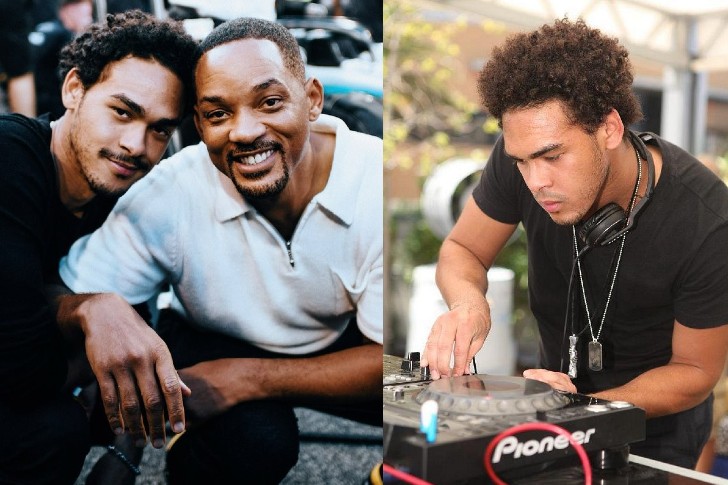 He may not be as familiar to us, in the way Jaden and Willow are, but Sheree Zampino and Will Smith's firstborn is definitely on his way to making his mark. His parents' marriage may have ended with divorce lawyers, but Trey has not allowed that to keep him from his goals. Whilst he did admit to feeling abandoned at some point, we are glad that this father and son duo are working on keeping their bond tight.
Now 27 years old, he is actively working as a popular DJ. He does plenty of gigs around Hollywood and also has quite the social media following. Also, he is following in his father's footsteps. He once appeared in the sitcom All of Us, which proved his talent that may inherited from his father. Although Trey is not so famous like his siblings, we are sure that he would made his name by himself one day.
SYDNEY BROOKE SIMPSON-NICOLE BROWN AND O. J. SIMPSON' S DAUGHTER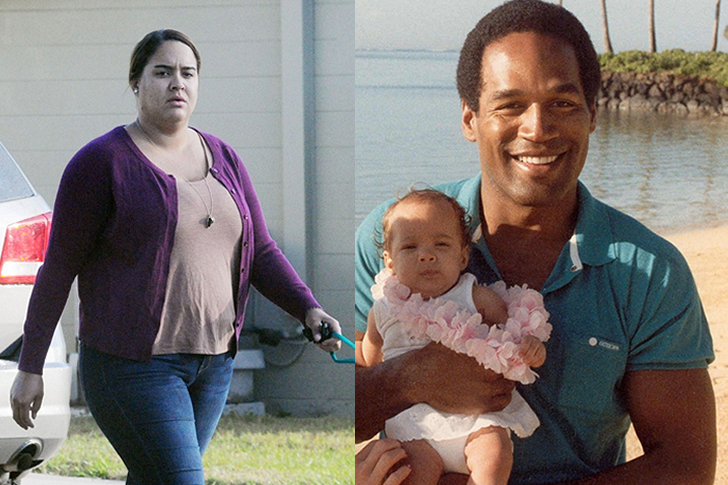 O.J. Simpson went on to have two children with his ex-wife Nicole Brown, whom he married in 1985.Their oldest kid is Sydney, who was only 8 years old when her mother was murdered, and her younger brother Justin was just 5. She is now 33 and graduated from Boston University in 2010 with a degree in sociology, keeping a very private life. Over the years many have speculated about if they think their father was responsible.
An unnamed source says that Sydney believes her dad is guilty and did kill her mom." Sydney still believes that her father murdered her mother, but she chose to forgive him because he is the only parent she has." However, the fact makes the source unreliable that Sydney never made statement about the murder of her mom. Over the years, Sydney was trying to avoid staying closer with media. She even chanced her name. It is no wonder that her life has been changed forever. She is also a victim.
You've Reached The End