Extremely Pricey Insured Body Parts of Famous Celebrities
Nowadays, numerous insurance companies are popping up like mushrooms, owing to the fact that people are becoming more mindful of their importance. Mishaps can happen at any given moment and having insurance can protect us from bearing the financial burden of it solely by ourselves.
The same applies to celebrities who spend so much of their time in public. They meet all sorts of people, travel often, and encounter dangers that the average person does not. Whether it be while they're performing on stage or shooting a movie, the risks that come with their job often tends to be overlooked. In their case, their best asset is themselves so it is necessary to add an extra layer of security when possible.
With that in mind, you might be surprised at the degree of effort they have put into insuring certain assets. We're talking body parts here, ladies and gents! Surely, few of you have even considered insuring anything else beyond your health. Well, some of your faves have their legs, faces, and even breasts insured!
Check out our list of the priciest insured celebrity body parts!
Miley Cyrus – Tongue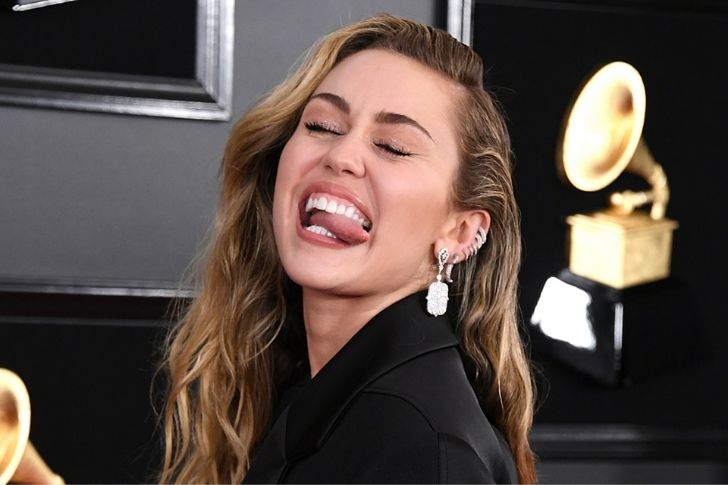 When we think of Miley Cyrus, most of us would immediately recall the Wrecking Ball music video. While it has been years since the single was released, it remains one of her most popular. Of course, this is with some thanks to that infamous scene in which she licked a sledgehammer. It got people's attention and mixed reviews, but it did propel her popularity further.
Perhaps this is the reason why she decided to get insurance for her tongue. During that period, she made it a significant part of her image. How many tongue-out photos of Miley have we seen throughout the years? A lot. We're sure she has since earned back the $1 million she paid to get it insured, though.
Bruce Springsteen – Vocal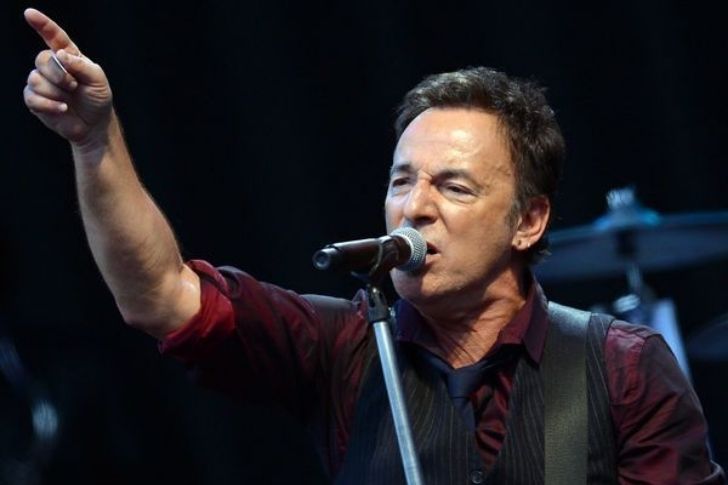 Bruce Springsteen is one of music's legends. He started out as the leader of the E Street band, before branching out as a solo artist. His first big hit came after the release of this third studio album, Born to Run. Since then, his career has yet to slow down. This is thanks to his songwriting skills and the fact that he can move from one genre to another with practiced ease.
So, which body part did he get insured? You might assume it would be the hand he uses to play guitar, but he opted to get insurance for his voice instead. Given the rigors of touring and the fact that he is aging, we also hope he's taking good care of his health!
Keith Richards – Hands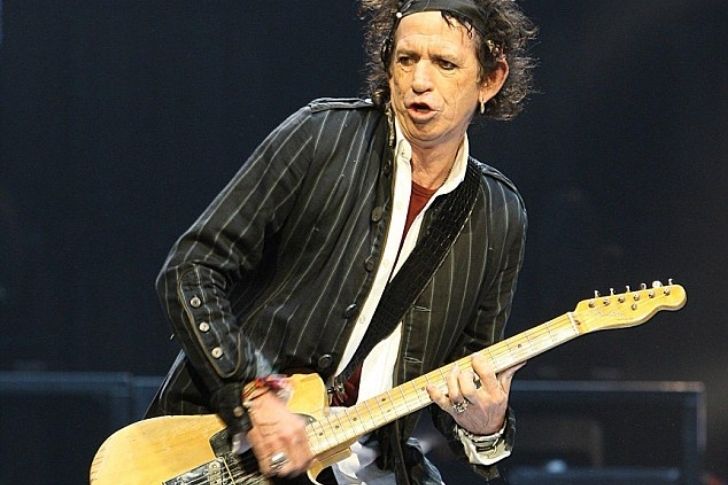 Hands are among the most important body parts we have. We use them for just about everything, after all. For musicians who play their own instruments, their hands are invaluable. It is a huge part of their craft and their livelihood. It's not too surprising, then, that Keith Richards decided to take extra precautions and insure his hands for $1.6 million.
Keith is the guitarist for the world-famous band, Rolling Stones. His skill with the guitar has made him an icon – a living legend for other guitarists in the industry. Many of today's popular musicians look up to him and admit that they, too, had been influenced by the guitarist to a degree. With that legacy to protect, a million dollars is well worth it.
Julia Roberts – Teeth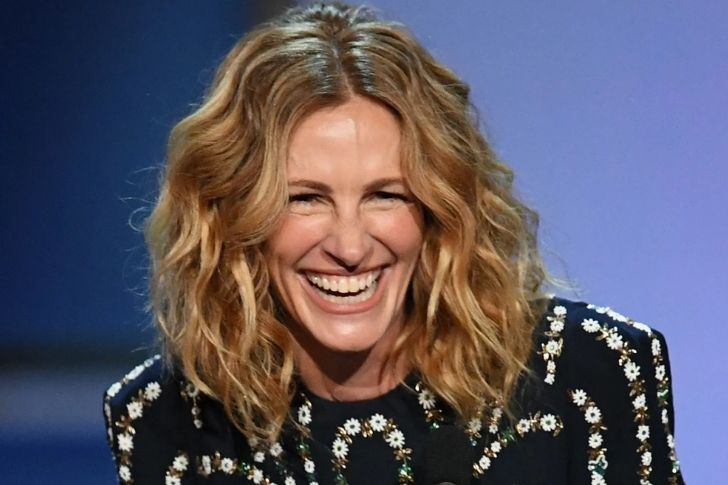 Julia Roberts, in particular, is well-known for her stunning smile and perfect choppers. The beautiful and multi-talented actress has starred in a variety of blockbusters, including the likes of Pretty Woman, Notting Hill, and My Best Friend's Wedding. While her smile is certainly one of her best assets, it's her talent that has won her multiple awards.
Nonetheless, she went ahead and got insurance for her teeth, which amounts to $30 million. That's quite a lot of money, isn't it? But given her value as an actress and an endorser, who rakes in millions per project, we're thinking it's the perfect number. After all, much of her career also depends on her looks and it is a wise move to invest in protecting it.
Daniel Craig – Full Body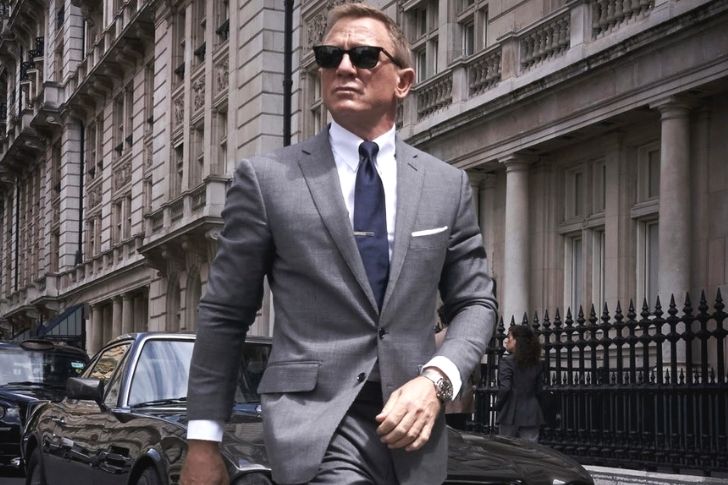 Daniel Craig, famous for his portrayal of James Bond in the 007 films, is an incredible actor who has shown versatility when it comes to his work. He has portrayed a lot of roles in different films, which have garnered recognition, including the British Academy Awards for Best Actor in a Leading Role.
However, being an action film star means he encounters various dangers and risks while at work. There are stunt doubles, but he cannot request one for every scene. He isn't the type of actor to do so, proving the degree of dedication he gives his work. As such, he had his entire body insured for a staggering $ 9.5 million. Given his recent film roles, we can say this is worth every penny.
Cristiano Ronaldo – Legs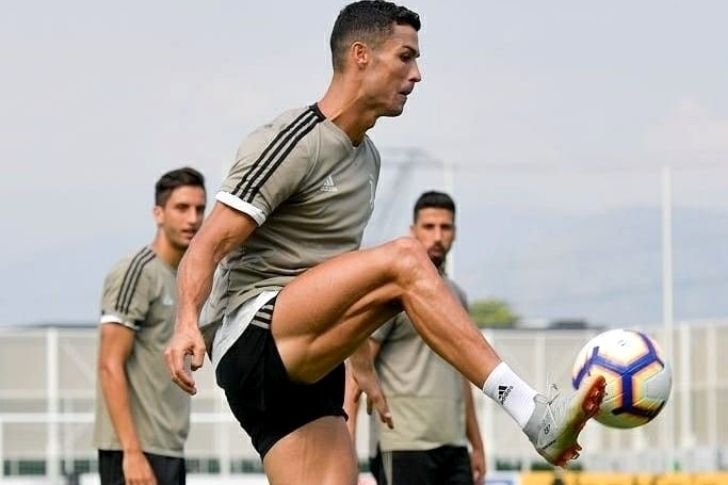 Any athlete would know just how valuable their body parts are, which is likely worth more than gold for them. If they get injured and become physically impaired, they would not be able to play for their beloved sport again. They also lose their main source of livelihood.
Cristiano Ronaldo is a Portuguese professional football player. He is known to be one of the greatest players of all time and had won a lot of individual awards, a total of 30 major trophies, in his career. In recognition of his excellent skills and talent in football, Real Madrid decided to have Ronaldo's legs insured for $144 million. This serves as a precaution considering he, as well as other athletes, risk major injury whenever they're on the field.
Rihanna – Legs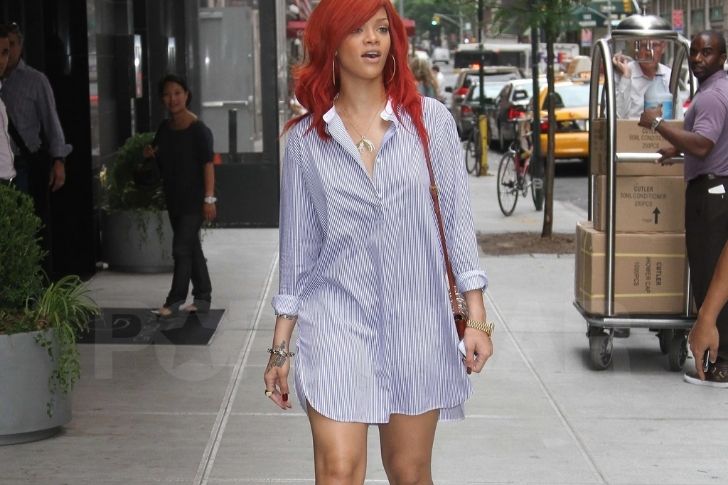 Athletes are not the only ones who might get insurance for their legs. Performers like Rihanna have also done the same. Rihanna is a total performer; whenever she hits the stage, she does not only sing, but she also dances and uses her body to better express her music. She became widely known for her song Umbrella, which garnered her a Grammy Award for Best Rap Song Collaboration.
As an artist, she realized the value of her legs toward her career and decided to get insurance for it. Rihanna insured her legs for an amount of $1 million, which was a worthy investment back when she frequently toured. While she is currently focusing more on her businesses these days, it is still a useful precaution to have.
Tina Turner – Legs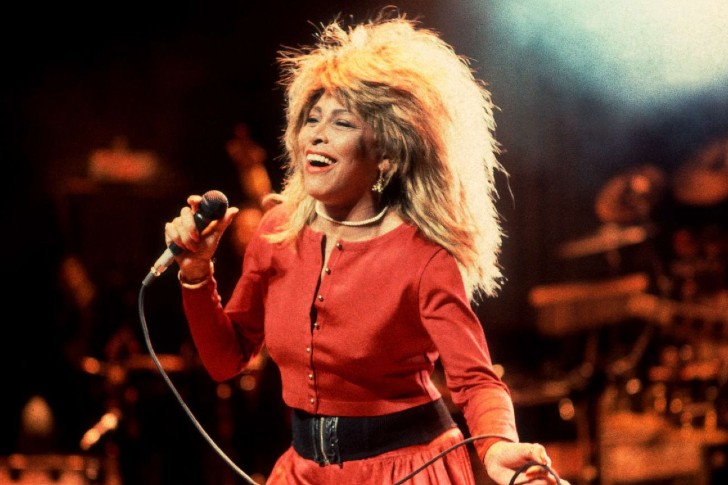 Known as the Queen of Rock 'n' Roll, Tina Turner was part of a musical duo called Ike & Tina Turner Revue, where she and her husband Ike performed together. With her great potential as an artist, she pursued a solo career and found success after. Her hits include What's Love Got To Do With It, which became the first song that topped the Billboard Hot 100 and even helped her earn a Grammy Award for Record of the Year.
Tina is a performing legend thanks to her electric stage presence and powerful vocals, which led to a long-term career in the music industry. One of her most iconic features would be her legs, which are insured for $3.2 million.
Fernando Alonso – Thumbs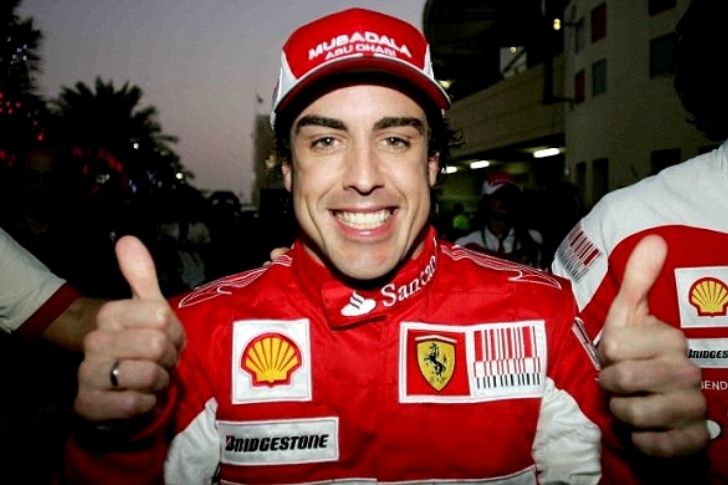 Regarded as one of the best Formula One drivers, Fernando Alonso won the Formula One World Championship for two consecutive years in 2005 and 2006. Furthermore, he had also won in the 2018 and 2019 FIA World Endurance Championship, and the 2019 24 Hours of Daytona. His car racing skills are unbeatable and it raised the bar for other competitors. Another thing that made him memorable is his trademark thumbs-up sign.
It had a significant meaning throughout his career. You see, whenever the racer puts his thumb up, it was a message for his teammates that everything was going exceptionally well. Ferrari, a notable car company, realized the great value of this gesture and offered to invest in insurance for Fernando's thumbs, worth $13.3 million dollars.
Merv Hughes – Mustache

Australian cricket player Merv Hughes had his famous mustache insured for an amount of $317,000 when he was still a member of the Australian national cricket team. Merv had been an excellent player, however, it is his facial hair that really caught the eye of the public. His mustache had become his trademark during his entire sporting career. The athlete recognized its real value and wanted to make sure it is properly protected.
Fun fact about Merv's reason for growing his facial hair is that it was his way of cheering on his teammates and fellow players. Merv did not just succeed doing that, though, he also gained the attention of the whole cricket community because of his famous handlebar mustache!
Gene Simmons – Tongue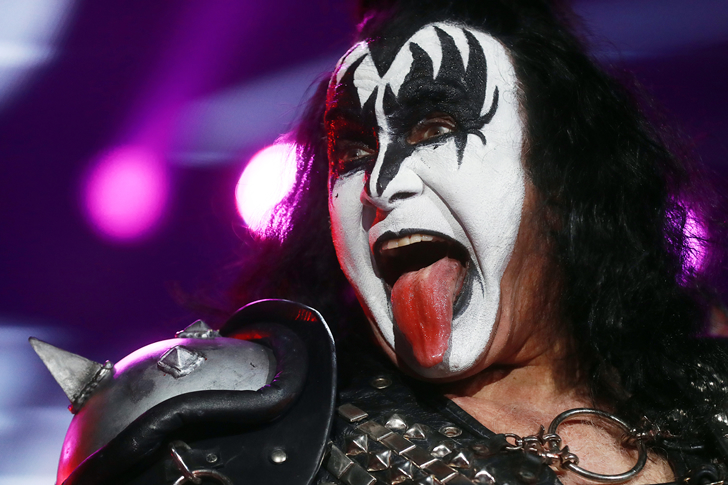 Being a baritone made Gene Simmons a crucial member of the band Kiss. As the bassist and lead singer for the famous band, Gene's peculiar voice contrasts with that of Stanley and Peter Criss' well. This is one the most significant factors that makes their music all the more powerful and memorable. The artists are also able to fully express their music, thanks to the make-up and costumes they don.
Their live performances are legendary and Gene helps ensure that, with his infamous tongue tricks. You've seen the photos – perhaps, you've even seen them live – but there's no arguing that Gene and the band's theatrics is a sight to see. No wonder he chose to insure his tongue for $1 million!
Michael Flatley – Feet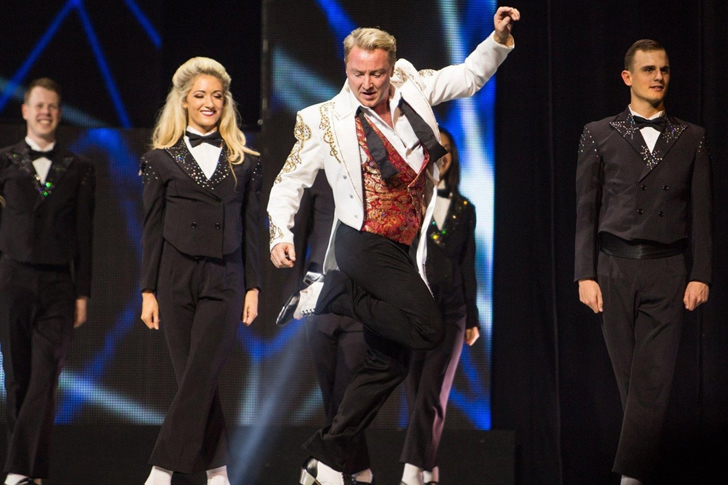 Michael Flatley is a dancing champion who rose to fame through his performances in Riverdance. He also holds a Guinness World Record for tap dancing 35 times per second. Aside from these, the famed dancer had been part of other productions such as Lord of the Dance, Feet of Flames, and Celtic Tiger Live. Michael's talent in dancing was further highlighted in the shows he had produced and directed, which were all highly successful.
He was also recognized for his innovative skills and contribution when it comes to recreating traditional Irish dance. Given his profession, Flatley purchased an insurance policy of $57.6 million for his feet. This is a precaution should he become severely injured and be unable to continue performing.
Taylor Swift – Legs

Much like other performers on our list, Taylor Swift also saw it fit to insure an important part of her body as a precaution. No, it's not her hands. The singer insured her legs for $40 million-knowing its value for her as a live performer and endorser. Given the fact that she always gives 100% when on stage, it was only smart of her to do so.
Besides, the $40 million she paid for it is more than enough to ensure her livelihood in the event of an injury that might keep her from performing for a while. It's quite inspiring to see someone so young, yet so wise when making investments. We sure hope she's giving her health the same level of attention!
David Beckham – Legs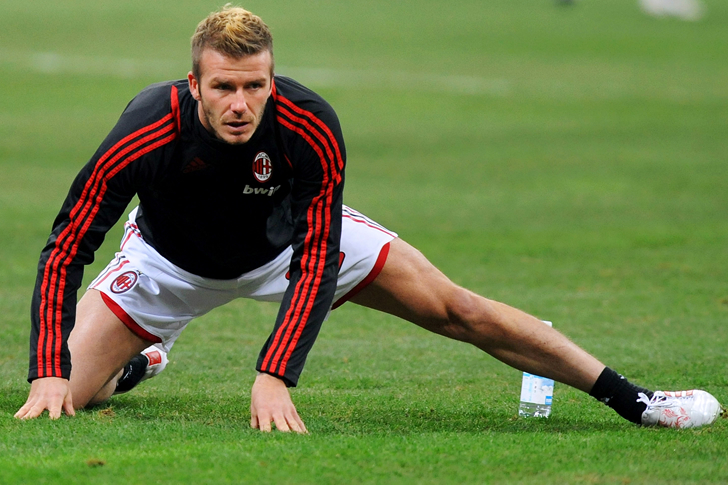 As one of the most famous and wealthiest athlete in the world, David Beckham has every reason to ensure his livelihood-especially since he has a family to care for. The former professional football player is recognized as one of the best in the sport. His legacy is certainly one of the books, which isn't too surprising giving the degree of skill he has displayed throughout the years.
In fact, he has also been inducted into the English Football Hall of Fame and is a global ambassador of the sport. David is a British cultural icon and an endorser for many different top brands. It is because of this reason that he insured his legs and face for $195 million back in 2006.
Jimmy Durante – Nose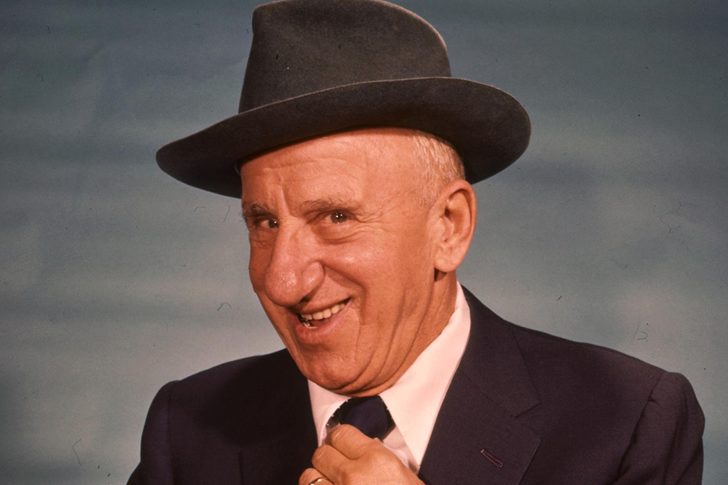 Have you ever seen a picture of Jimmy Durante? He has a prominent nose that has helped him achieve success as an actor, comedian, singer, and pianist. Sure, some people might poke fun at him for it, but it has become Jimmy's trademark and he is quite proud of it to boot. The actor has, more than once, referred to it as a schnozzola, which is an Italian term for big nose.
Aside from its size, Jimmy also often uses his nose as the subject of his jokes-much to the delight of his audiences. He understood that his nose is his biggest asset when it comes to his career, which is why he decided to take out an insurance policy for it amounting to $8 million.
Angela Mount – Taste buds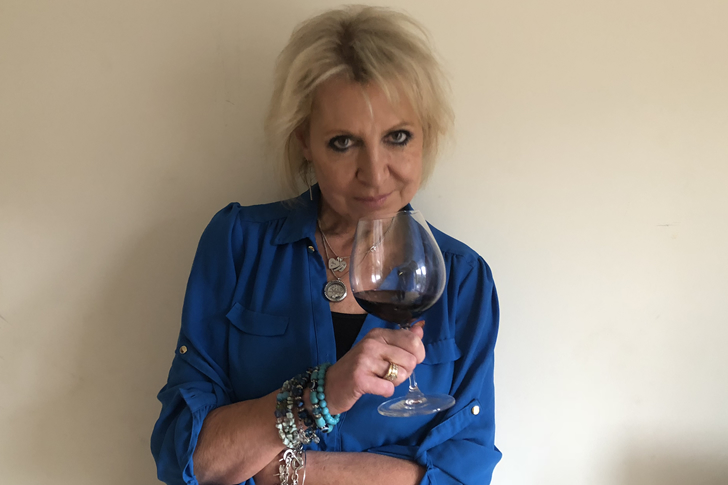 Angela Mount is famous for her career as a wine expert. She is often a senior judge in many major wine competitions. She is also a TV presenter and writer, who is a regular contributor to Daily Mail, Harpers Wine Magazine, and other publications. Angela's expertise in wine compelled her former employers to purchase an insurance policy for her taste buds, which amounts to almost $13 million.
Somerfield knew that her skill relies on this part of her body, hence why they sought to protect it. Angela's fantastic ability to find the right flavor of wine for every customer doesn't just benefit her, of course, it also provided more business for Somerfield. After all, she is a rarity in the industry.
Gennaro Pelliccia – Taste buds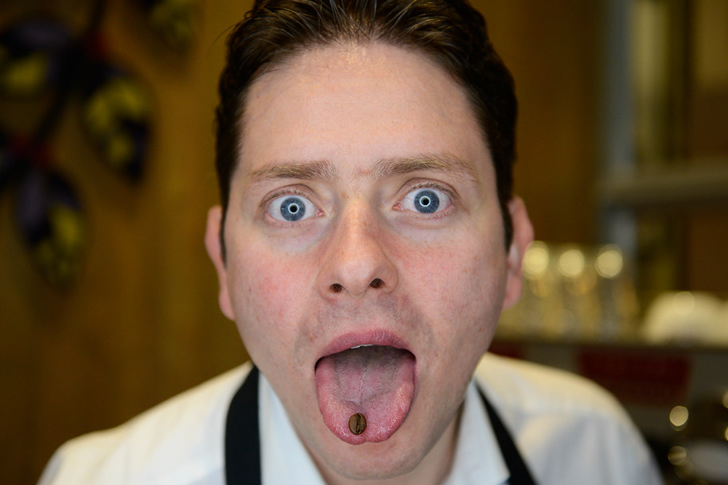 Costa Coffee is a coffeehouse chain and a subsidiary of the Coca-Cola Company. They are famous for their roasted coffee, which helped them expand and have branches in over 31 countries. Part of their success could be attributed to their expert coffee taster, Gennaro Pelliccia. In fact, as part of their investments, Costa Coffee even got his tongue insured for $13.3 million.
In an interview, Gennaro revealed that he is able to distinguish thousands of different flavors in a cup of coffee. He uses this skill to detect if there are any defects in the product. It is an excellent business decision for Costa to have insured their greatest asset, but we can imagine the pressure it added on Gennaro's shoulders.
Adam Lambert – Vocal cords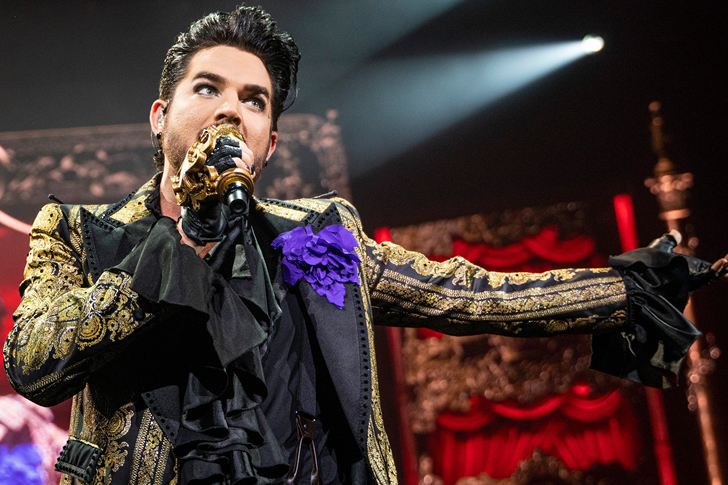 Although Adam Lambert did not end up winning the title for the eighth season of American Idol, he did receive much success with his career after the show. He has managed to sell over 3 million albums and 5 million singles worldwide! His excellent musicality has also earned him a nomination in the Grammy Awards for Best Male Pop Vocal Performance.
Adam, acknowledging the instrument he uses in order to succeed, decided to get an insurance policy that is worth of $48 million for his vocal cords. He once said in an interview that his voice is his bread and butter, and as such he wanted to protect it. This is also his way of ensuring his future, should he become unable to sing anymore.
Alicia Keys – Hands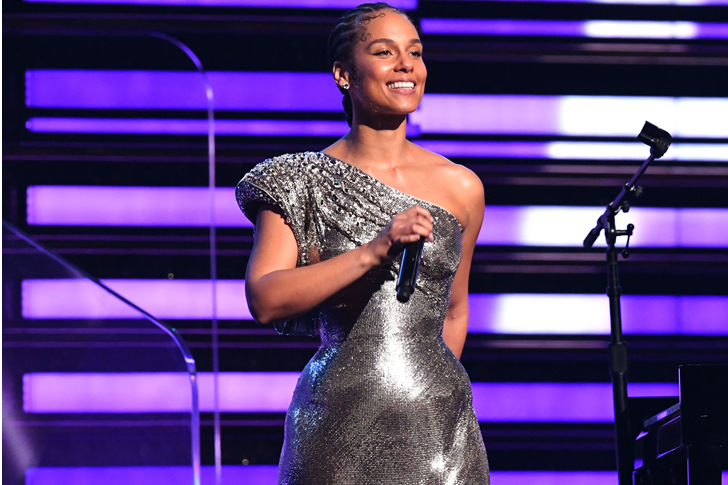 Alicia Keys is an award-winning singer and songwriter, as well as a classically-trained pianist. Aside from her golden voice, that's both soulful and powerful, her other claim to fame his her skillful piano playing. It always leaves people in awe, watching the way her fingers glide expertly and smoothly across ivory keys. This is one of the highlights of her performances as well.
While Alicia had always been more on the humble side when it comes to luxuries, she did not hesitate to purchase a $1 million insurance for her hands. After all, other than the piano, her hands are also instruments that allow her to make music. It's only fitting that she should take measures to protect it and her career in the process.
Jamie Lee Curtis – Legs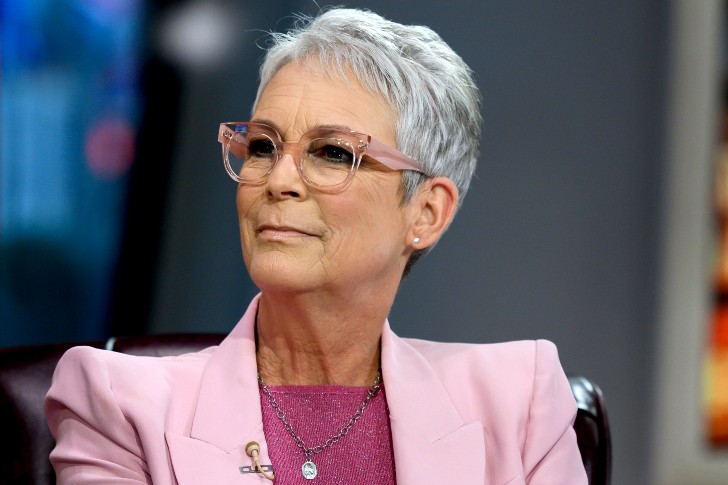 American actress Jamie Lee Curtis is known for her nickname as "Scream Queen", thanks to her superb performances in many different horror films. She has appeared in cult classics, such as The Fog, Prom Night, and Terror Train. Aside from the horror genre, Jamie is also known for her comedic genius, for which she has garnered much praise.
Her performance in the film Trading Places won her an award for Best Supporting Actress from British Academy Film Awards. The actress is also a major endorser. In fact, she was once the spokeswoman for L'eggs Reliance's long-wear pantyhose. For this project, the company even chose to insure her legs for $2.8 million. An investment that we're sure, surprised many back in 1996!
Harvey Lowe – Hands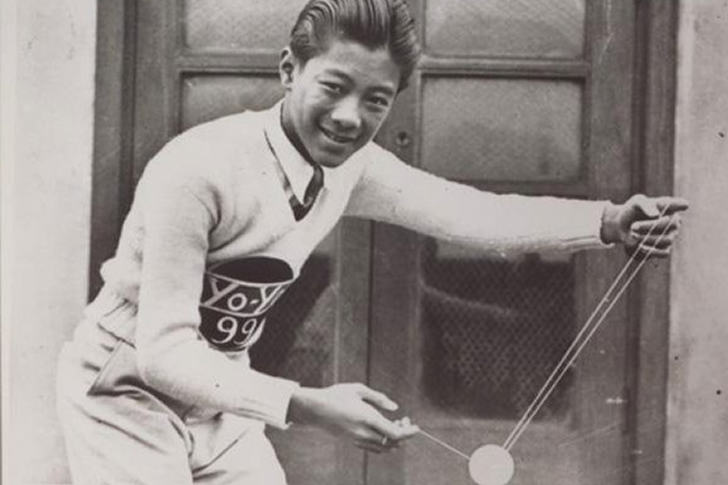 As a kid, have you ever tried playing yo-yo? Yo-yo is a toy, with a pair of disks and a string attached to it. While some might see it as a mere child's toy, there are those who are skillful enough to turn it into an actual career. There are many yo-yo competitions worldwide and Harvey Lowe is among the most well-known champions in this hobby.
The Canadian radio presenter and former world yo-yo champion had mastered over 2000 tricks during the course of his career. His skill, as well as his charm, helped secure his path to success. This is the reason why he insured his hands for $ 150,000. In doing so, he ensured his career along with his legacy.
Alex Van Halen – Eyebrows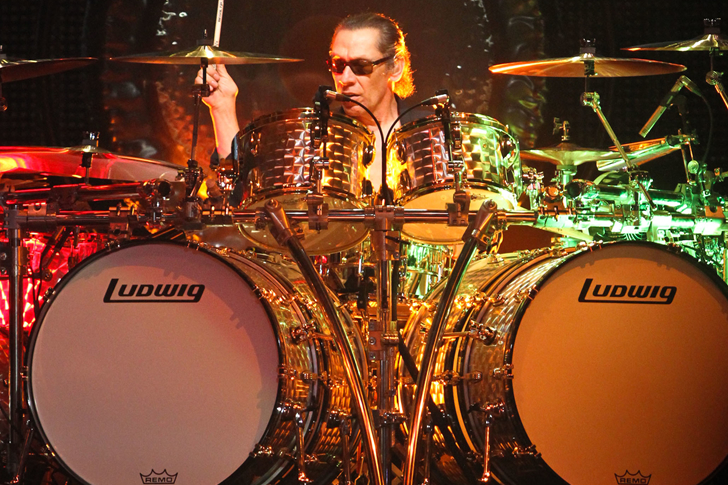 Alex Van Halen chose a rather curious body part to insure. One might assume that he'd choose his hands given how valuable it is towards his career, but he chose his eyebrows instead. As the drummer for the famed rock group, Van Halen, Alex considers his eyebrows as having the same value as his hands when it comes to playing the drums. Whether this was said in jest or if he's absolutely serious about it, we can only take a guess at.
Many performers have their own thing, a kind of charm that helps them perform better. For Alex, this was his eyebrows. The Dutch-American musician does use his brows expressively, to the degree where it has become one of his trademarks.
Mariah Carey – Legs and Voice

Mariah is the first-ever artist in history to have her consecutive singles top the Billboard Hot 100, which is quite a feat, even by today's standards. Her aptitude for reaching the whistle note has also earned her a title from the Guinness World Records as the Songbird Supreme. Even celebrities adore her; she is an icon in the music industry and many cite her as their primary influence.
Aside from her voice, Mariah is also known for her gorgeous looks. She once purchased an insurance policy for her voice and her legs, amounting to $35 million each, for a total of $70 million. The singer opted to do this prior to going on tour, knowing the possible risks involved with the journey.
Betty Grable – Legs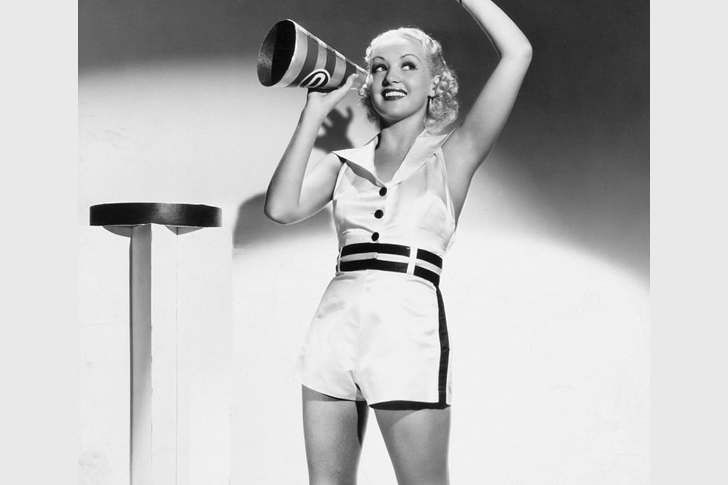 Referred to as the highest-paid woman in America, Betty Grable earned more than $3 million dollars per gig during the 30s and 40s. Betty is a famous actress, dancer, model, and singer. She was in 42 films, which managed to gross more than $100 million! Aside from her successful acting career, Betty also became an icon for having a beautiful body shape and fit legs.
She wasn't shy about flaunting her assets either! This degree of confidence helped propel the actress to further fame-both domestically and internationally. Of course, with this newfound lifestyle comes certain risks. Betty decided to insure her assets for $1 million, given its value toward her growing career. We would probably do the same thing, if we were in her shoes!
Iker Casillas – Hands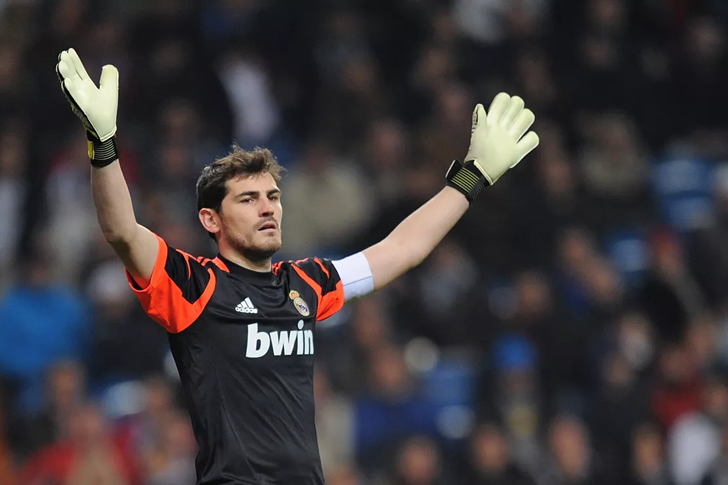 Iker Casillas is one of the most famous professional football players in the sport. His nickname in the field was San Iker, which means Saint Iker because he has the miraculous aptitude for goal saves. It isn't too surprising that he has a reputation for being one of the greatest goalkeepers of all time. Anyone who had the chance to witness him play would definitely agree. that this man has amazing athleticism, attentive skills, and excellent shot-stopping ability.
Iker chose to purchase insurance for his hands amounting to $10 million, knowing their true value. He wanted to be covered if he got injured during one of his games. Fortunately, he hasn't had to turn to this policy and managed to retire without significant injuries.
Troy Polamalu – Hair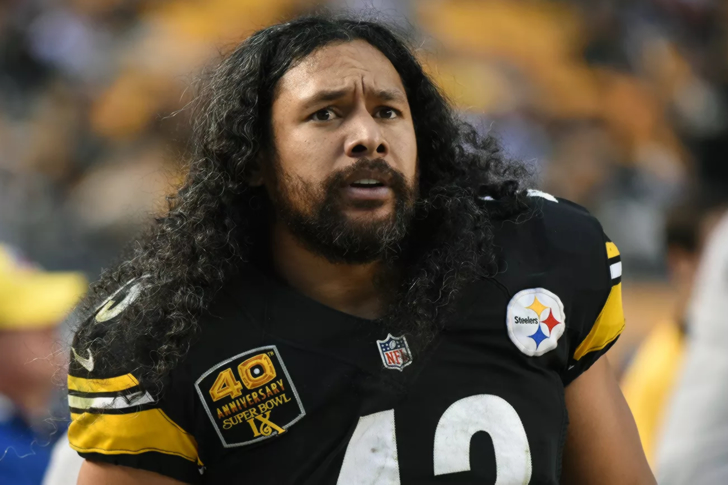 Troy Polamalu is a former American football player who is as known for his long hair as much as his prowess on the field. Before going pro, Troy joined the University of Southern California while he was still a college student. He was later drafted into the Pittsburgh Steelers and began his successful career. Given his contributions to the sport, he was inducted into the Pro Football Hall of Fame in 2020.
Aside from his skills, he had always been a hard-to-miss presence in the field thanks to his long locks. Troy had grown his hair as a tribute to his Samoan Heritage. Head and Shoulders, a brand the Steelers had a contract with, bought an insurance policy for his hair amounting to $1 million.
Bette Davis – Weight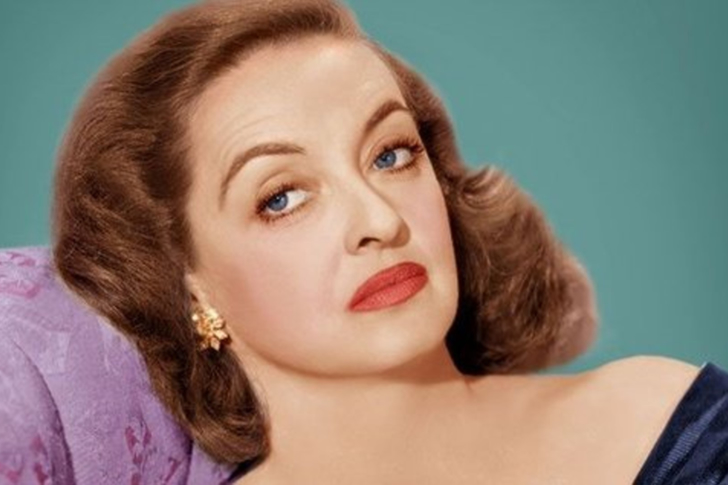 Bette Davis is widely regarded as one of the greatest actresses of all time. The actress' illustrious career spanned 60 long years and her legacy still shines bright. Bette garnered much praise for her performances in a wide range of genres. Her film works consisted of contemporary crime, melodramas, historical films, suspense horror, and even comedy. Being the biggest star of Warner Bros., the entertainment company wanted to protect Bette's image and career.
To ensure this, Warner Bros. bought an insurance policy for her waistline amounting to $28,000. The entertainment company did not want Bette to gain weight that might result in a loss in her career as a public figure, a move that would have been frowned upon by many today.
Rod Stewart – Voice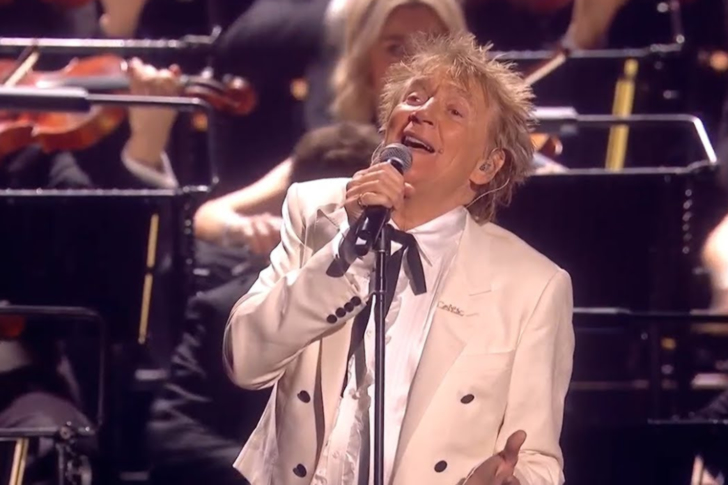 Rod Stewart is one of the best-selling music artists of all time. He has sold over 250 million records worldwide and ten albums that ranked 1st place in the UK hit singles chart. Rod has also had 16 top singles in the US, with four of them ranked 1st place in the Billboard Hot 100. As a successful solo artist, he has been recognized in both the Rock and Roll Hall of Fame and the UK Music Hall of Fame.
He has achieved plenty when it comes to his career and knows well, the true value of his instrument. Given his regular touring and considering his age, we are not too surprised that he took out an insurance policy for his voice amounting to a whopping $6 million.
America Ferrera – Smile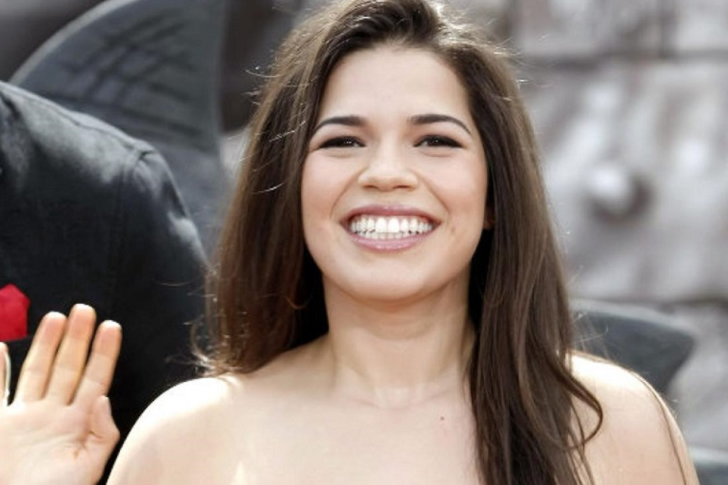 America Ferrera is an award-winning artist who has received various awards, including an Emmy Award, Golden Globe Award, and a Screen Actors Guild Award. Ever since she was a child, America was already fond of acting and performed in different stage productions at her school. Her film debut was in the comedy-drama, Real Women Have Curves.
America also appeared in Disney films such as Gotta Kick It Up and The Sisterhood of the Traveling Pants. Her role as Betty Suarez in the television series Ugly Betty made her a household name. It also led to her $10 million smile after the insurance firm Lloyd's of London offered her a policy that would protect it. We're sure this only made America's smile even brighter!
Fred Astaire – Arms and Legs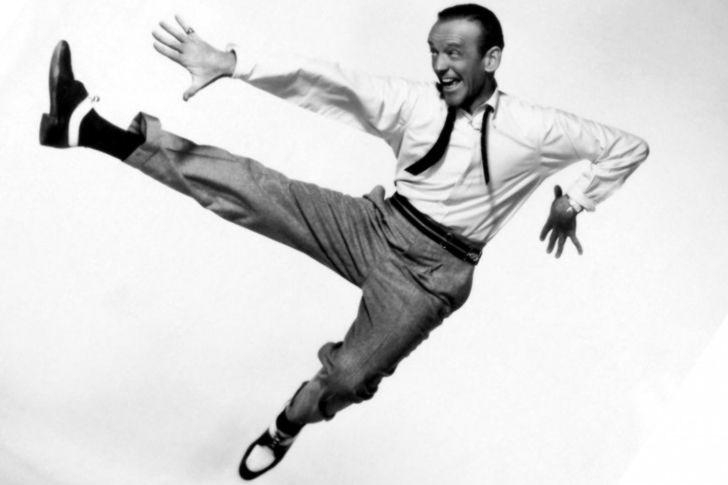 Even today, Fred Astaire remains as one of the most influential actors and dancers in film history. Fred's career lasted for decades and he had appeared in more than 10 Broadway and West End musicals, 31 musical films, four television specials, and even some recordings. Through his numerous works, he had maximized his time and productivity in the entertainment industry.
His talent and dedication were palpable. He also knew the significance of his arms and legs for his career. This is why he decided to get his arms and legs insured. The investment cost him $95,000, this is divided into $75,000 for his legs, and the remaining $20,000 for his arms. Not a bad number considering he was an icon of his time.
Marlene Dietrich – Voice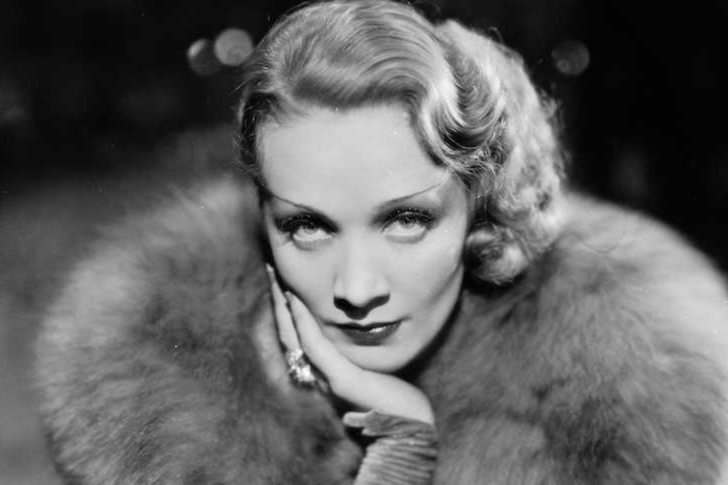 If you are a fan of silent films, then you would probably know who Marlene Dietrich is. She is a German-American actress and singer. Marlene's role in The Blue Angel as Lola-Lola had brought her international fame and a contract with Paramount Pictures, a renowned film production label. As her career rose into success, she starred in numerous Hollywood films that made her one of highest-paid actresses of that time.
During World War II, she became one of the most high-profile stars. She also later toured many different places as a marquee live-show performer during the 1950s to 1970s. Marlene considers her voice one of her greatest assets and decided to insure it for $1 million, a hefty amount of investment money given the time period.
Egon Ronay – Taste buds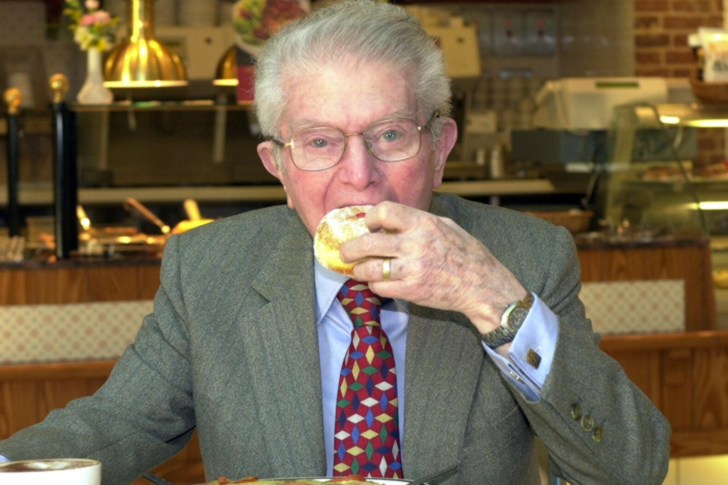 Egon Ronay is a distinguished food critic and restaurateur, and his sense of taste is widely recognized. He had written and published a famous series of guides to the restaurants and hotels in the United Kingdom and Ireland. The rise in the quality of British cuisine has been credited to Egon's guidelines. His career as a food critic also led him to publish the book The Unforgettable Dishes of My Life.
In the book, Egon recalls the experiences and dishes he had tried. He also shared recipes to his favorite dishes in the book, including salads, fish, meat, poultry, vegetables, and desserts. Given the value of his sense of taste, he decided to make investments towards insuring his taste buds for $550,000.
Oliver Lewis – Fingers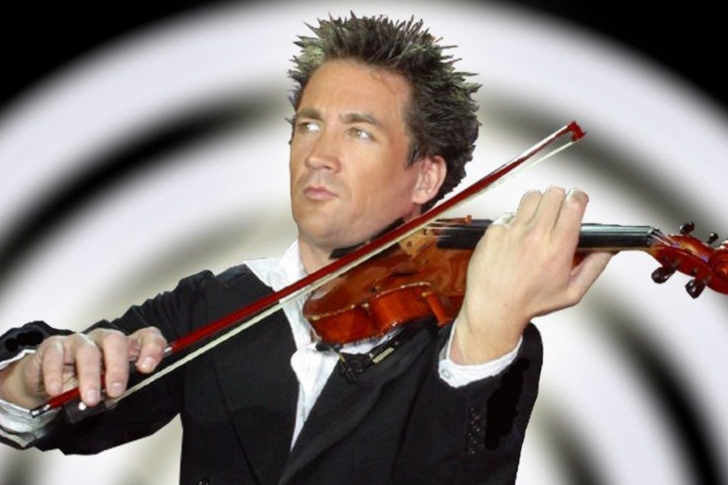 As a child, Oliver Lewis fell in love with the sound of the violin. He even begged his mother for classes so he can learn how to play the instrument. He grew skilled and it was obvious that he had an aptitude for the instrument. Since then, he has become one of the most respected musicians in the industry. Oliver has also released a number of singles to his credit and is also a founding member of the Deviations Project.
Oliver holds a Guinness World Record for the fastest performance of Flight of the Bumblebee, which he accomplished within 63 seconds! Oliver values his hands the most because of his career as a musician. His hands are insured for $1 million or $ 100,000 per finger.
Ilja Gort – Nose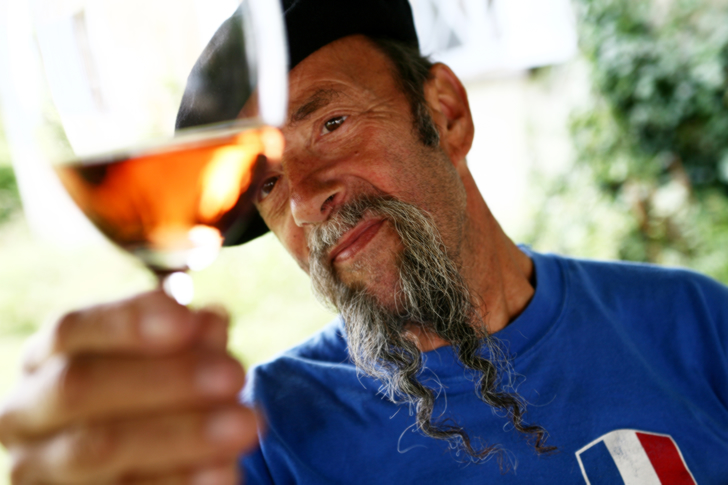 Being a winegrower, writer, and presenter, Ilja Gort realized the great importance of his sense of smell. Ilja was a former composer of advertising tunes, but later decided to change his career and become a fulltime book writer and winemaker. For him to produce top-quality wine, his nose and sense of smell is significant in the production process.
Ilja decided to get insurance for his nose for $8 million, fearing that he would lose his sense of smell one day and won't be able to produce the same quality wines he used to. This is his precaution and a way of covering for the uncertain future. Now at 69 years old, he continues to thrive at his vineyard, the beautiful Chateau de la Garde in France.
Manuel Neuer – Hands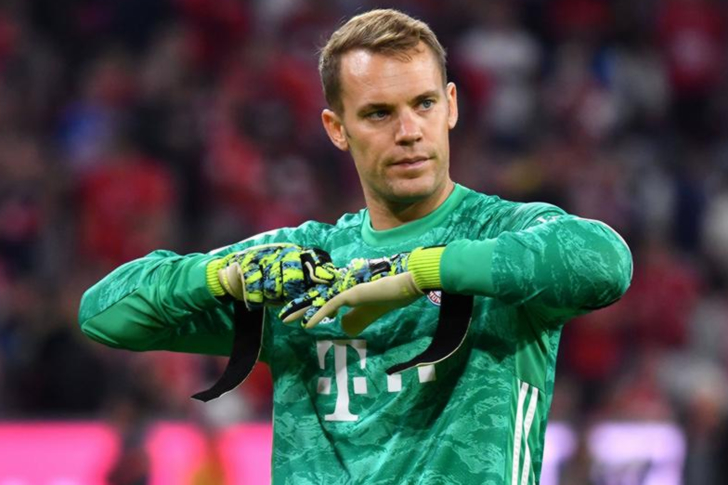 The German footballer, Manuel Neuer, plays for the Bundesliga club, Bayern Munich, and the German national team. He is one of the best goalkeepers of his generation. His goalkeeping skills earned him the nickname, sweeper-keeper because of his unique style and incredible speed when blocking shots from the opposing team. During the 2010 FIFA World Cup, he was Germany's number one goalkeeper.
While most footballers choose to insure their legs, Manuel chose his hands. He knew that these were the most valuable part of his body. He made an investment of $4.3 million for the policy, knowing that it will be beneficial should he suffer injuries in the future. After all, this sport carries a certain risk and athletes must take precautions for themselves.
Lionel Messi – Legs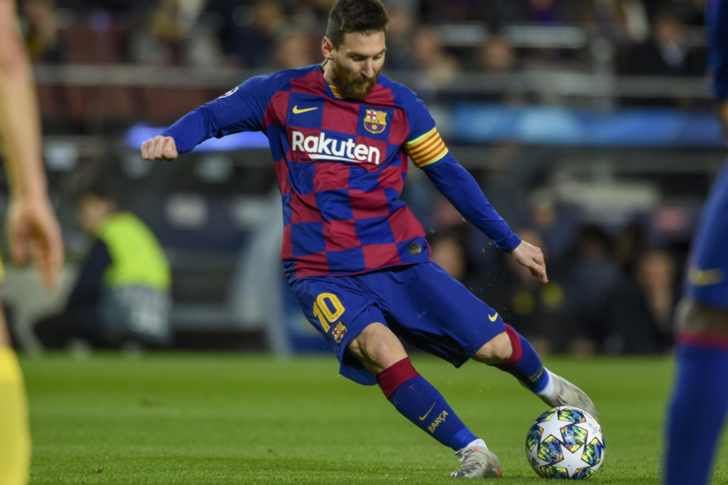 Lionel Messi is a professional football player from Rosario, Argentina. He plays as the forward and captain for the Spanish club Barcelona and Argentina national team. Lionel Messi has received 6 European Golden Shoes, an award given during each season for the league match's leading goal scorer. Messi had the most goal scores in every league and game that he played in.
The athlete has also acknowledged that his career was only possible because of his legs. He knew their value and that it could be career-ending if he sustained a significant injury. Because of this, Messi decided to purchase insurance for his legs, amounting to $880 million. This is the most anyone has ever spent on this particular type of policy.
You've Reached The End