How Much Are Your Favorite Celebrities Worth?
Mike Tyson | Est. $10 Million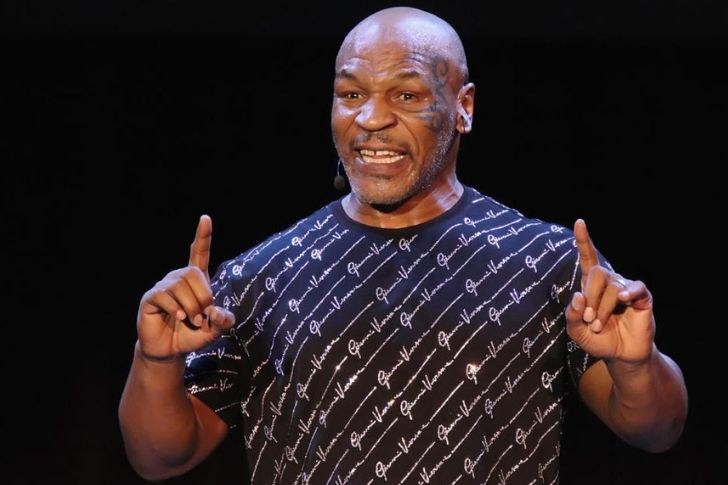 Hailed by ESPN as "The Hardest Hitter in Heavyweight History," Mike Tyson is one of the world's most famous boxers. However, he is also controversial one. Back in his heyday during the late '80s and '90s, he was the youngest champion in history at age 20 and one of the highest-paid athletes. Tyson retired from professional boxing in 2006 and has ventured into doing advertisements and television appearances.
Today, his net worth stands at $10 million. However, if not for his impractical money management, he could have had $300 million. During the prime of his career, Tyson was notorious for living a lavish lifestyle and for spending millions on cars, jewelry, mansions, and more. Aside from spending his money on excessively luxurious life, he also divorced twice and paid highly for this. In 1992, he was convicted of raping, which is inevitable to decrease his wealth again. In 2003, he finally come to bankruptcy. He was able to bounce back, though it must have been quite a difficult lesson to learn.
Joe Namath | Est. $25 Million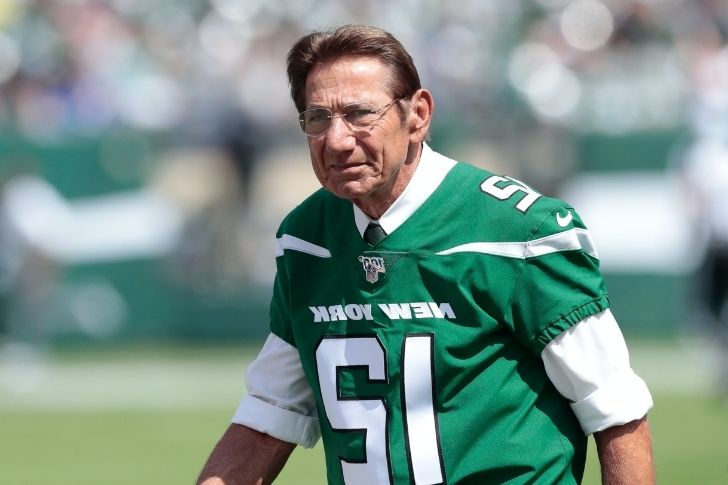 The retired American football quarterback, Joe Namath, has a net worth of $25 million. He played for the New York Jets and later finished his career with the Los Angeles Rams. Off the field, Namath is also an established actor, a spokesperson, a talk show host, and a brand endorser.During his career as an athlete, he earned a record-breaking salary, including a two-year $900,000 contract with the New York Jets back in 1975, which is equal to $4.3 million today.
As an actor, he received acting credit in The Waverly Wonders, The Brady Bunch, and Rowan & Martin's Laugh-In, among many others. Aside from acting, he voiced for the animated series 'The Simpsons'. He also became a brand ambassador for Noxzema, Ovaltine, and Hanes. For a time, Namath was the highest-paid celebrity endorser during the '70s.As for real estate, Joe Namath spent $1 billion in buying property in Upper West Side of New York, which was a first-floor duplex that would be as gifts for his daughter.
Jami Gertz | Est. $3 Billion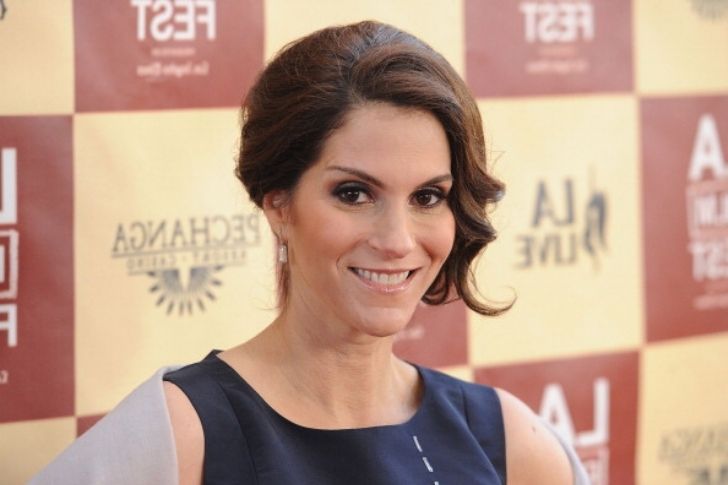 There are a few billionaires on our list, including American actress and investor Jami Gertz. She is the wife of Los Angeles-based billionaire Tony Ressler, the co-founder of Ares Management. Both of them are also part-owners of the Atlanta Hawks, minority stake owners of the Milwaukee Brewers, and members of the investment group led by Mark Attanasio.
Did you know that Gertz's previously enjoyed a successful acting career? The 55-year-old celebrity was been known for her appearance in several 80s' programs, including Square Pegs, Different Strokes, The Facts of Life, Family Ties, and Dreams. Then she gained recognition for her early roles in Quicksilver, Crossroads, Less Than Zero, and The Lost Boys. Even at present, she continues to make sporadic appearances in various projects. This includes her most recent role in the 2017 comedy series Difficult People. Gertz has a mind-blowing net worth of $3 billion. Although Gertz has such amount of fortune, she and her husband still be generous and kind-hearted. For a long time, they always dedicated to charity.
Dave Chappelle | Est. $50 Million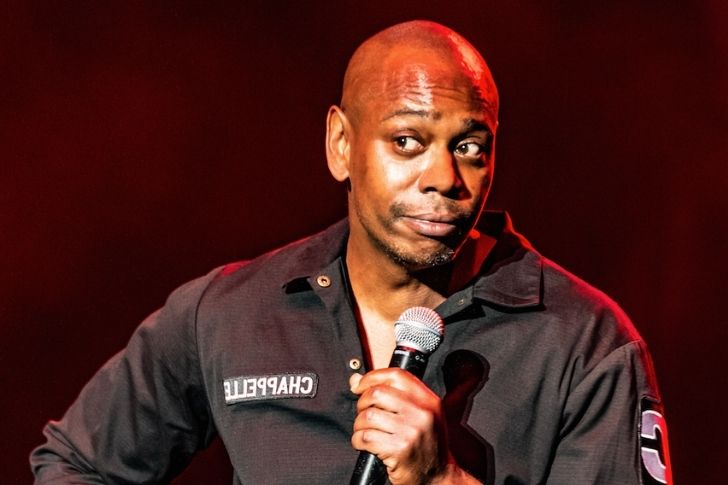 We may know Dave Chappelle for his incredible work in comedy, but he is also a screenwriter, actor, and producer of many shows. Chappelle gained international recognition as a stand-up comedian and is deeply admired for his combination of intellectual observations and satire. Through his use of humor to shed light on various societal issues, he has also been awarded the Mark Twain Prize that is America's highest comedy honor, which improved his status in the commitment of comedy.
He is best known for delivering electricity with every show, but his talent is not limited to the stage alone. In fact, he has since ventured into working with Netflix on his critically acclaimed comedy specials. Now, Chappelle has had five original comedy specials for the streaming media users. Chappelle also has several endorsements, including clothing brand the Fashion Nava, which earned him more money. Chappelle currently has a net worth of $50 million, and with his thriving career, we think it will double in the years to come.
Melanie Griffith | Est. $40 Million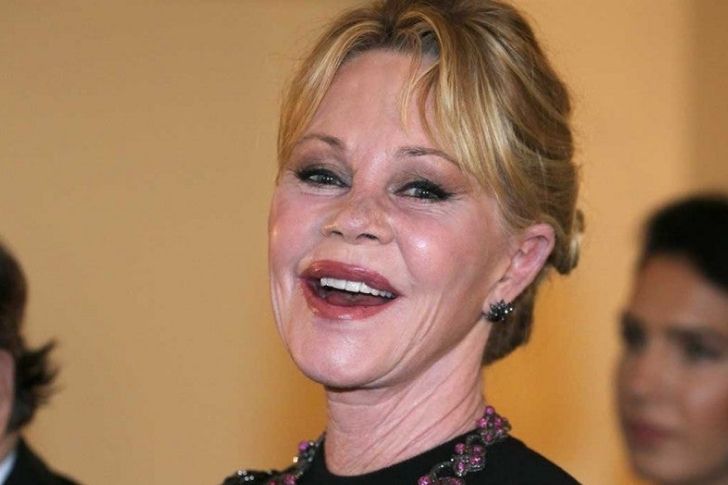 American actress Melanie Griffith skyrocketed to fame in the '70s and '80s, thanks to her several starring roles, including Night Moves, Smile, Roar, and Body Double. For her appearance in the 1988 comedy-drama film Working Girl, she was awarded a Golden Globe. She went on to star in numerous other projects during the '90s, earning Golden Globe nominations for RKO 281 and Buffalo Girls. Griffith's most recent film appearance is in the 2020 comedy-drama The High Note.
Thanks to her successful career during the 90s, she can enjoy a stable career even at present.Now 63 years old, Griffith has earned a net worth of $40 million. In 2014, she filed a divorce with her fourth husband Antonio Banderas, by which she can get spousal support by $780,000 per year. She is also an accomplished producer for films such as Tart. Just in case you did not know, Griffith is also the mom of actress Dakota Johnson.
Ellen Pompeo | Est. $80 million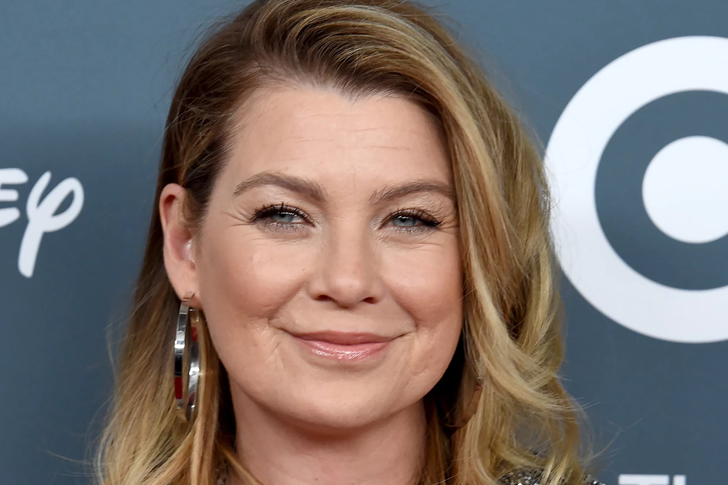 Fans surely know Ellen Pompeo as Meredith Grey in the long-running medical TV series Grey's Anatomy. She has been on the show for 15 years, helping her to rise to prominence. It is only befitting that the 51-year-old star is earning a good $20 million from it every year as one of its original cast. It only means that she earns $550,000 per episode, along with syndication royalties and revenue.
It even makes Ellen one of the world's highest-paid actresses, with a net worth of $80 million. Thanks to this show, it has launched the actress' career to great heights. Fans and critics alike well-received her acting, which even earned her five People's Choice Award nominations, ended up winning three. Aside from acting, Pompeo also created her own production company in 2011 and first directed for the Grey's Anatomy episode in Season 13. There is no doubt that the show continuously airs until today, it may open more doors for Ellen and her career.
Emily Blunt | Est. $80 million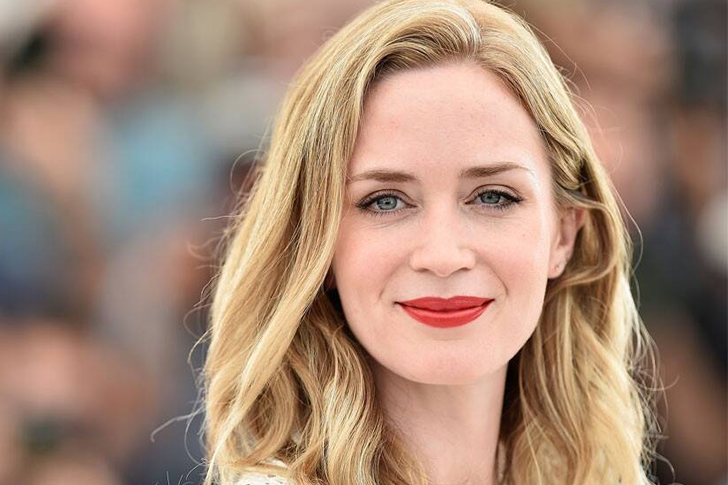 Aside from being the wife of John Krasinski, English actress Emily Blunt is known for so many things. Since starting her acting career in 2001, Blunt made progress and massive success on her career again and again. She successfully wowed the audience when she did the 2018 remake of the classic film Mary Poppins, titled Mary Poppins Returns. She also made fans nervous in the Netflix film A Quiet Place opposite her husband in 2018.
With her incredible talent in acting, she has won a number of awards, from Golden Globe to Screen Actors Guild. And it is worth to mention that Blunt has been nominated for Global Globe six times. Of course, she, too, is well-compensated, earning around $22 million between 2019 and 2020 from all her acting endeavors. This made Emily one of the world's highest-paid actresses with a fortune of $80 million, which she shares with John. These two are surely making their money grow through investment or businesses.
Elisabeth Moss | Est. $30 million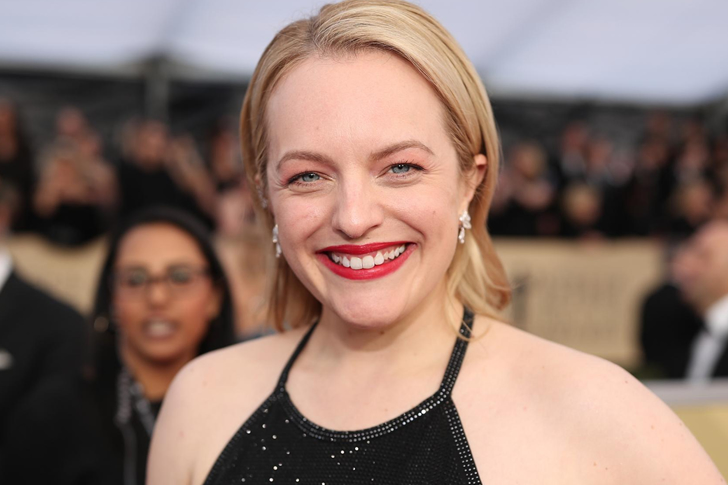 Elisabeth Moss is mostly known today for her award-winning role as Offred in The Handmaid's Tale, but she first rose to international stardom when she did Mad Men in 2007. Playing the role of Peggy Olson for eight years – a total of 88 appearances out of the 92 episodes – sealed her TV star status. Vulture named her the "Queen of Peak TV" due to her extensive TV works. Of course, this came with a good payday, earning her $75,000 per episode back then.
Elisabeth Moss earned herself a number of awards for her performances, including two Global Globe Award, a Screen Actors Guild Award, a Primetime Emmy Award, Critics Choice Television Award, and a Producers Guild of America Award.When she started doing The Handmaid's Tale, she earned $175,000 per episode. Now, after three seasons, Elisabeth is bringing home $1 million per episode. Her $24 million earnings between September 2018 and September 2019 made her one of the world's ten highest-paid actresses. Now, she probably gets some advice from her financial advisor to handle her $30 million net worth.
Vin Diesel | Est. $225 million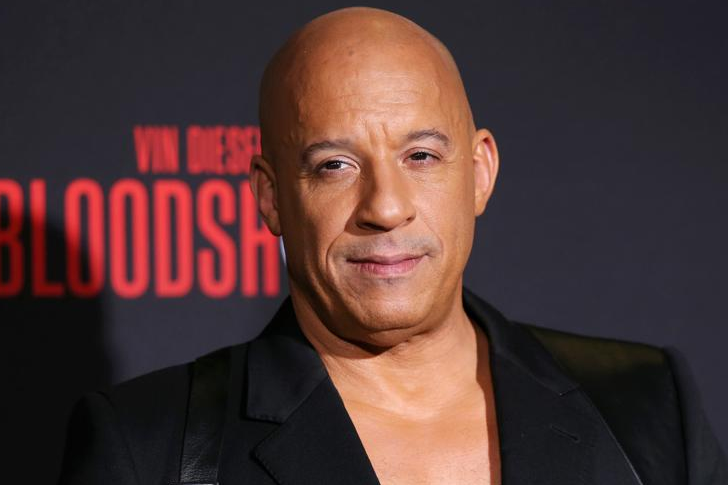 What role he played would you thought of at once when it comes to Vin Diesel? The answer may be Dominic Toretto, a classical role in Fast & Furious. Vin Diesel's shot to international stardom began when he played the role of Dominic Toretto in the Fast & Furious franchise. Nineteen years since the movie series began, the title is still ongoing and now has 14 film adaptations. This made the 53-year-old star one of the highest-grossing actors of all time, earning almost $5 billion at the box office. However, Fast & Furious is not only Diesel's magnet for money-making, but he is also the main cast of Guardians of The Galaxy series and will appear in the sequel of Avatar.
Vin also gets the credit of being one of the highest-paid action stars in the world. He can quickly earn $50 million a year, depending on the film output. Between June 2019 and June 2020, he earned $55 million from his different endeavors. About $20 million of it came from the success of the F9, helping him amass a net worth of $225 million.
Viola Davis | Est. $25 million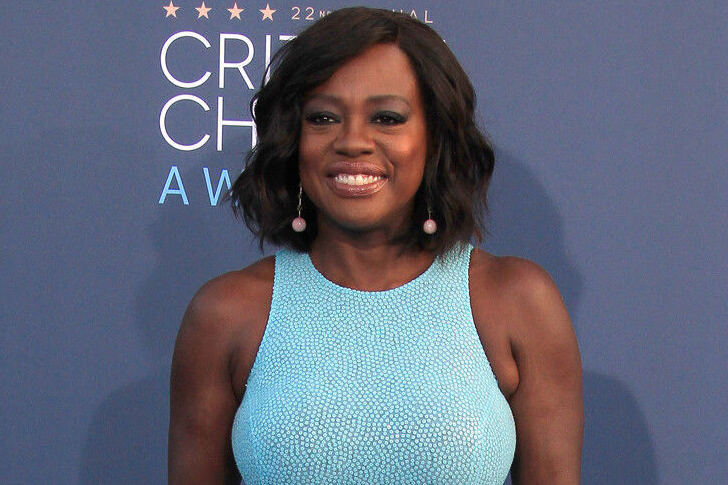 Viola Davis is the pride of all African Americans. She is the first woman of color who has won an Academy Award, Emmy Award, and Tony Awards or the Triple Crown of Acting. Among her many accolades, the 55-year-old star is also one of Time magazine's 100 most influential people in the world in 2012 and 2017.Initially, Davis Started her acting career as a theater actress, then turned her way into screen. She received critical acclaim for her performance in several shows, including Doubt, The Help, Fences, Widows and How to Get Away with Murder.
She is also credited as one of The 25 Greatest Actors of the 21st Century by The New York Times, ranking nine. This success also makes Viola financially victorious. Her achievements made her one of the highest-paid actresses in the world. Between September 2019 and September 2020, she roughly earned $15 million. Now, she has savings worth $25 million, and it is bound to grow with her hard work and great talent.
Kenny Rogers | Est. $250 million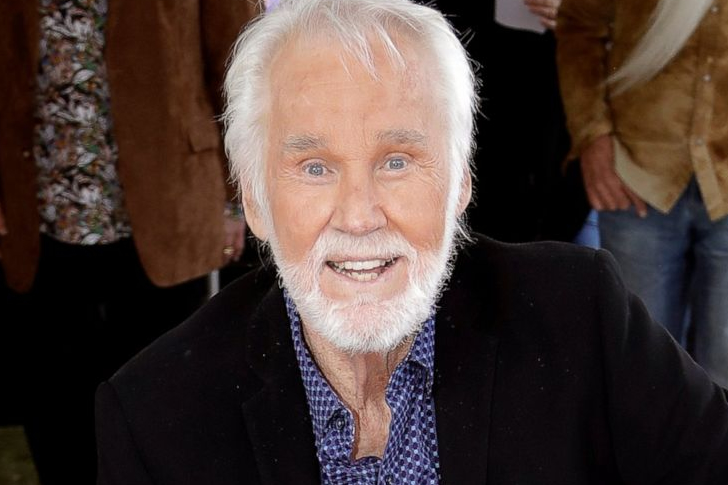 Kenny Rogers needs no introduction. His name and success could speak for himself, screaming how big of a star he was. He was a true legend, known as one of the most iconic singers of the country music genre. The fact that Kenny deeply impacted on today's music world is not exaggerated. So far, just mention him, his music still echoes in our ear.
In his time, the singer-songwriter sold more than 165 million records worldwide and released 65 albums in total, making him one the best-selling artists of all time. Kenny proved himself to be a good investment for the music producers as he could make any music, covering different genres back then, including folk, jazz, rock, pop, and country. He, too, was an occasional actor, producer, photographer, and entrepreneur that helped him amass $250 million net worth. The impact Kenny had made in the music scene would surely last for a long time, if not forever.
Kirk Douglas | Est. $60 million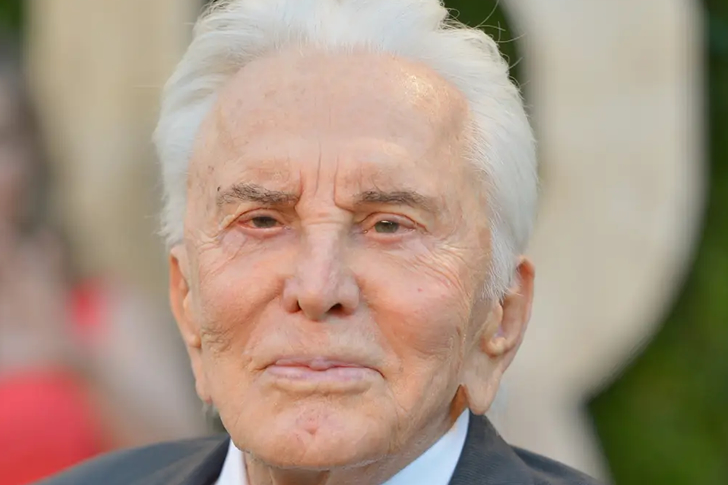 Fans remember Kirk Douglas as the pillar of Hollywood, known as one of the film industry's Golden Age stars. He was a known actor, producer, author, writer, and philanthropist, who made a name starting in the 1950s. At the time, he conquered the big screen and became a box-office star through his serious acting prowess in westerns and war films. Kirk quickly rose as an international star.
In total, he had 90 movie credits that gave him a net worth of $60 million. However, this fortune could have been tens of millions higher if he did not give his money away through The Douglas Foundation. In 2012, Kirk suffered a helicopter accident, which entailed him make decision to pay more attention to charity. Kirk donated $50 million to different charities and another $40 million to another medical facility. His works and generosity made Kirk's life rich and fulfilled. Moreover, it is worth to mention that Kirk Douglas is father of actor Michael Douglas.
David Schwimmer | Est. $100 million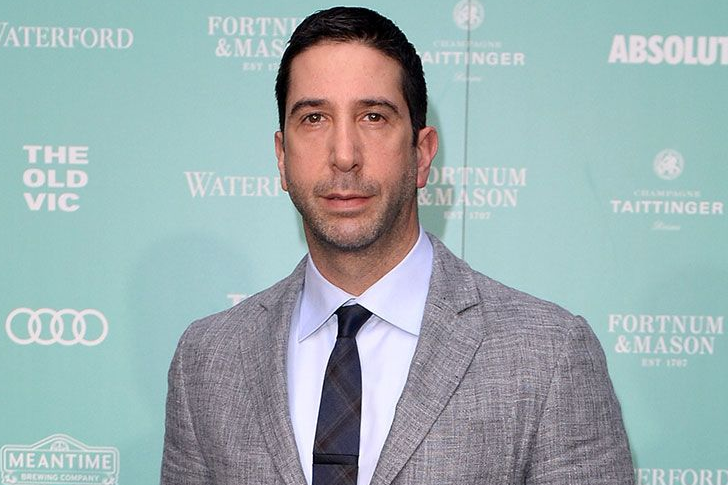 The TV viewers of the '90s surely know who David Schwimmer is. The now-54-year-old star gained prominence when he joined the hit sitcom Friends back in 1994. He played the role of Ross Geller, one of the much-loved groups of six friends. At the time, he was earning $22,500 per episode that dramatically rose to $1 million. Add to that the $10-20 million in royalties a year, no wonder David has a fortune of $100 million.
However, though David was famously known for this show, he has established himself as a versatile actor. He has credit roles in a variety of films, stage plays, and voice acting projects. David did Madagascar, Intelligence, Band of Brothers, and more. In 2010, he starred as Captain Sobel in in the World War II miniseries Band of Brothers, which was another notable time during his career. Most recently, David is set to reprise his role as Ross in the upcoming Friends special reunion.
Jorge Garcia | Est. $5 million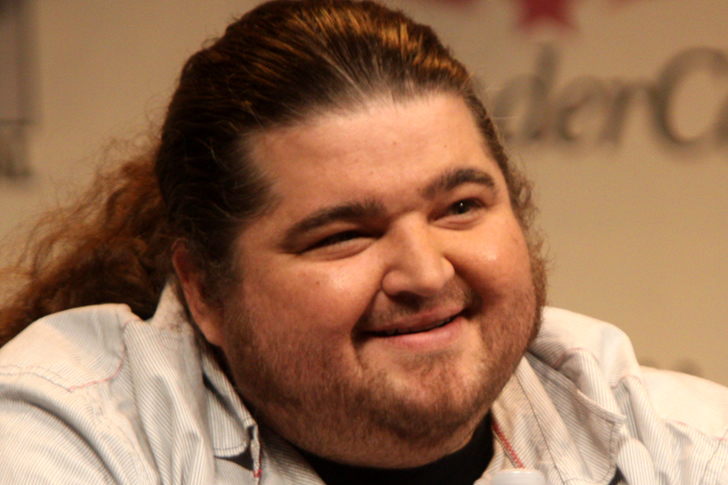 Jorge Garcia started his movie and TV show career in the late 90s, at that time, he frequently appeared in a number of shows, such as Raven's Ridge, Tomorrow by Curb Your Enthusiasm, Midnight, Spin City, Rock Me Baby, and Columbo. However, fans might have noticed Jorge Garcia's superb acting when he played the role of Hector Lopez on the TV series Becker, but he made himself known when he did Lost from 2004 to 2010. Playing the role of Hugo "Hurley" Reyes, the 47-year-old star has made a mark in the TV industry.
This paves the way for the comedian to earn more acting roles in different TV shows, like Alcatraz, Once Upon a Time and Hawaii Five-0.Jorge also receives movie credits, including the Netflix film The Ridiculous 6 and the latest The Wrong Missy and Nobody Knows I am Here. As a stand-up comedian, he has a slew of stints and gigs. These projects and all the things he had done in the business have helped Jorge save a $5 million net worth.
Sofia Vergara | Est.$180 million
Have you ever watched the TV series The Modern Family? And you must remember Gloria who Sofia Vergara starred. Born in Columbia, Sofia Vergara made a massive success with her endeavors in the Hollywood. According to Forbes, Sofia Vergara has an estimated net worth of $180 million, which made her rank in the list of the highest-paid actress in the planet as of 2020.
Except fortune earned by acting career, Sofia Vergara also increased her wealth by endorsements and television show. As the judge on America's Got Talent, she will be paid with $10 million per year, which is her substantial part of net worth. From the girl walking along the Columbian beach and being found by photographer to the super star walking in the red carpet, there is no doubt that Sofia Vergara is an example of American Dream as a woman who leave her homeland and strived for her dream alone in the US. Hardworking deserves her net worth!
Bill O'Reilly | Est. $85 million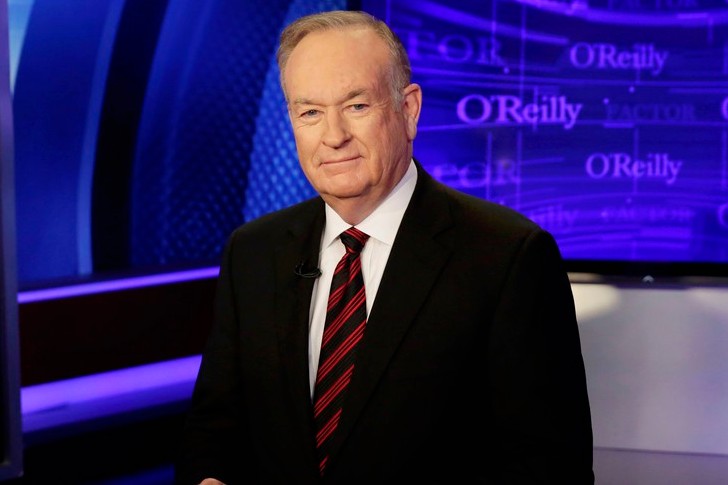 The famous TV personality Bill O'Reilly was well-known for anchoring the O'Reilly Factor when he worked for Fox News. However, he first forayed into the entertainment world as a broadcaster. Bill O'Reilly started his career in Pennsylvania before landing work in different national networks. Eventually, he made his way up to the bigger stations like ABC News and CBS. He anchored Inside Edition for several years and has a career as an author.
With his endeavors, he has his own show The O'Reilly Factor in 1996. It seems his TV profession was meant to continue for decades and during that time, he earned him a net worth of $85 million. Things took a downturn when he went through several issues, which led him to lose his Inside Edition job and be fired by Fox in 2017. Fortunately, his credit report and finances recovered, which thanks to his revenue from writing books. Outside of TV show, Bill is also a best-seller whose books earned him lots of wealth.
Sylvester Stallone | Est. $400 million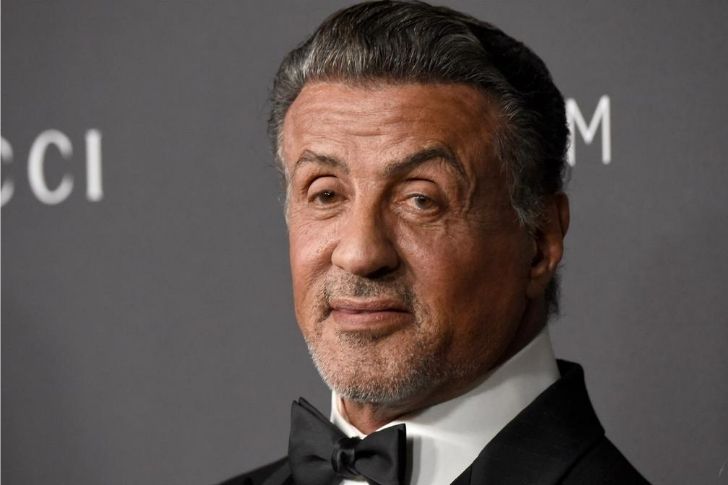 Famous actor Sylvester Stallone has an estimated net worth of $400 million. Having a long list of impressive film credit in Hollywood, Stallone is one of the industry's most revered actors. Also, a scriptwriter, he is most remembered for starring in the films Rocky, Rambo, and Creed. It is worth to mention that Rocky's script is written by Stallone himself. He refused to sell it unless the production let him star in this movie. The fact demonstrated it is a clever and critical decision for him. After Rocky, Stallone rose to fame and gained recognition in the Hollywood.
No longer as visible in the film scene, his income continues to grow thanks to his other business ventures. Through his financial advisor, his finances are handled quite well, making sure his assets are in place and helping prepare a comfortable future for him and his family, whether he decides to make more movies or not. Outside of TV and movies, Stallone also turned his way into producing. He created his own production studio Balboa Productions.
 Billy Dee Williams | Est. $9 million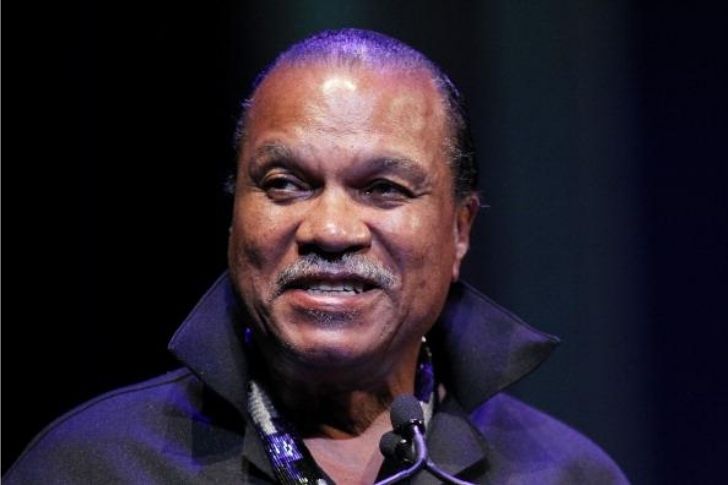 Billy Dee Williams takes credit for his talent and versatility. As an actor, he has made appearances in films including Return of the Jedi, The Empire Strikes Back and Batman. He is most known for portraying Lando Calrissian in the Star Wars films. He appeared three times in the whole series of Star War, first in in second Star Wars movie, The Empire Strikes Back in 1980. There is no doubt that the iconic role Lando means a lot for Williams. Later, he returned in 1983's and 2019's Star War movies.
Outside of TV and film, Williams also made a massive success on TV commercials. As an endorser, Williams has also gained popularity for appearing in Colt 45 ads. To add to this, he is also a singer and a TV pitchman. Being active in the entertainment industry, Williams has a net worth of $9 million. With a flourishing career, there is no doubt that his continuing influx of projects will also increase his earnings.
RICHARD CHAMBERLAIN | EST. $20 MILLION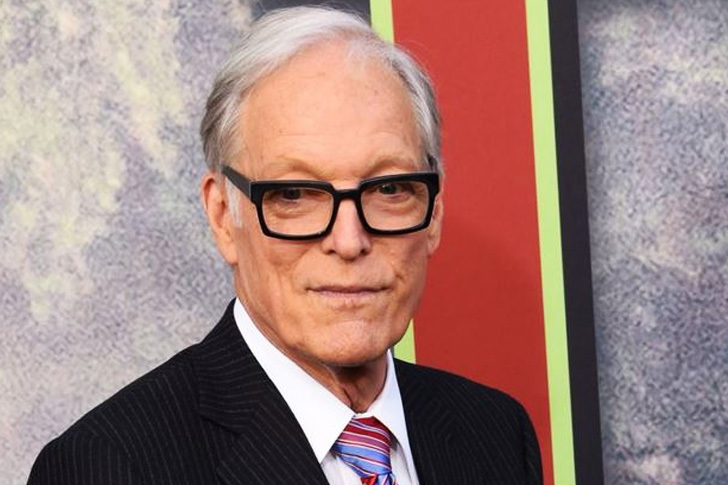 Richard Chamberlain has surely made your mothers or grandmothers fall in love with his blue eyes back in the mid-'60s. He is best known in the TV series Dr. Kildare that helped him become the teen idol of his generation. The now-86-year-old star continued to woo women's hearts in the TV series Shogun and The Thorn Birds.
After dominating both the small and big screens until the '80s, Richard made an explosive revelation when he admitted he's gay in his 2003 biography Shattered Love. Thankfully, the degree of love the actor received didn't change until today. He is still one of the most admired stars in the industry, leaving a legacy that no one can surpass in his over a five-decade career. Richard is also a classical-stage-role performer and has spent time working in the musical theatre. No wonder he is about $20 million wealthy today.
CHUMLEE | EST. $5 MILLION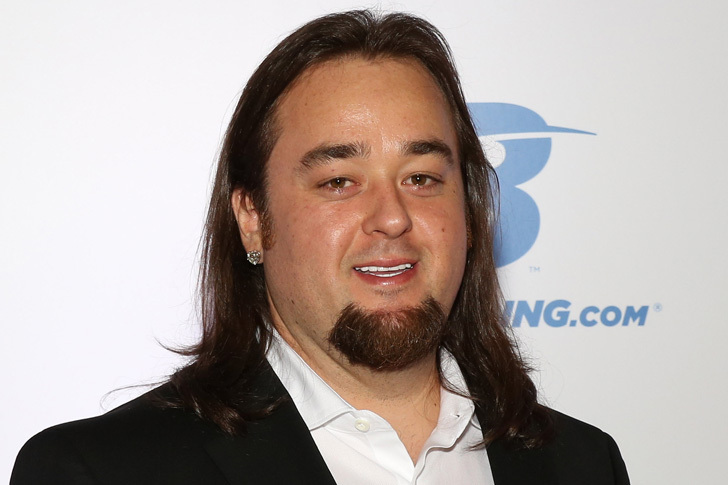 Better known by his stage name Chumlee, Austin Lee Russell rose to stardom through his appearances on History Channel's Pawn Stars. He is also a businessman aside from being a reality TV personality. The 38-year-old star surely knows how to make significant investments after starting working at the Gold and Silver Pawn Shop at the age of 21.
The shop started gaining traction when it was featured on the Comedy Central show, Insomniac with Dave Attell. Rick Harrison began pitching a full series to different networks with its instant fame until History Channel bought it. The reality TV series Pawn Stars then debuted in 2009. This catapulted Chumlee's career, too, making him a breakout cast member, not to mention a fan-favorite. With his known comic foibles behind the counter, it's no surprise that he quickly gets everyone's attention, along with a massive fortune of $5 million.
Julia Roberts | Est. $250 million
The legendary Julia Roberts is an icon when it comes to the film industry. The first breakthrough in her career was Pretty Woman by which she gained A-list status in the Hollywood earned numerous reputation and wealth. Following the years, she continued to show her superb acting skills in several movies, including Sleeping with the Enemy, My Best Friend's Wedding and Erin Brockovich. Now, she has consistently ranked among Hollywood's highest-paid actors, with thanks to her relatability and versatility as an actress. Her work has earned Roberts an estimated net worth of $250 million.
In addition to film career, Roberts also earned her lots of wealth from her endorsements, including Gianfranco Ferre and Lancome. Even though we have not seen any recent movies from the star, her money still grows because of the investments that she made, along with her other business ventures. On a more personal note, she and her husband Daniel Moder remain happily married, unlike a lot of fleeting Hollywood relationships. She is tremendously successful in both career and family life.
Caitlyn Jenner | Est. $100 million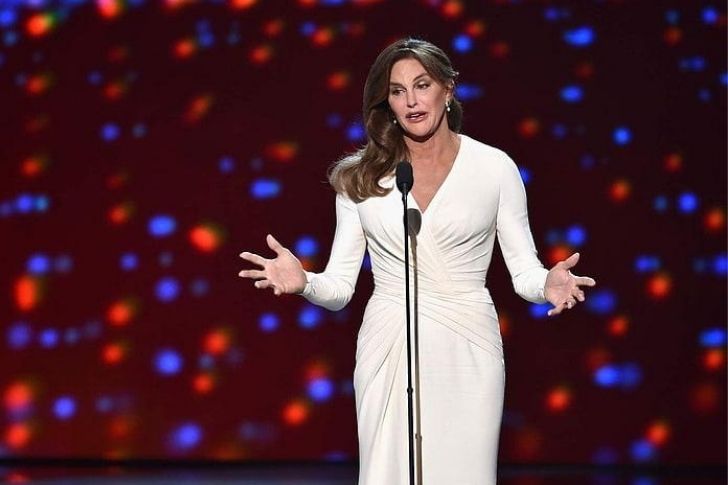 Born William Bruce Jenner, the former Olympian turned trans-woman celebrity Caitlyn Jenner has an estimated net worth of $100 million. The decathlete had won several gold medals in the Olympics before she decided to finally live out her truth, which bring her lots of change as guest appearances in TV shows and movies during that period. In 1991, Jenner married Kris Kardashian and they divorced in 2014. Both have two daughters, Kendall and Kylie Jenner.
In 2007, Jenner started starring in the reality show Keeping Up with Kardashians, which earned lots of money for the family including Jenner herself. At 65 years old, Jenner announced to the world that she is a trans-person and had been working towards sex reassignment surgery. The reality series I Am Cait is a TV show based on her autobiography The Secrets of My Life. To her credit, she has become an icon for many in the LGBTQ community and continues to advocate for their rights.
Eddie Murphy | Est. $200 million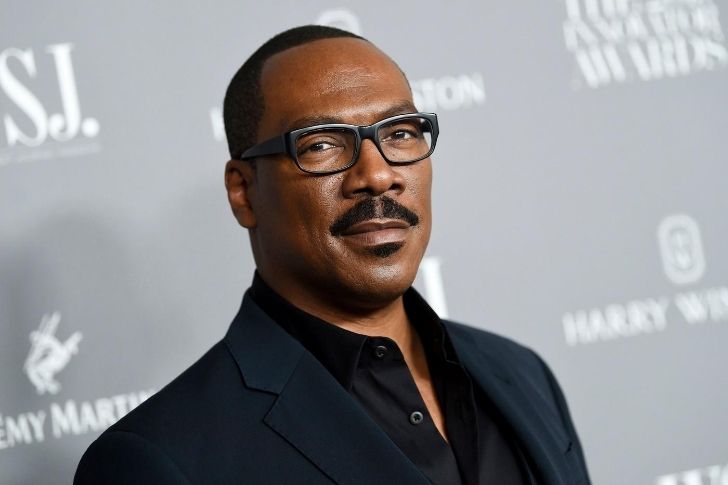 Among those included in Comedy Central's 100 Greatest Stand-Ups of All Time is Eddie Murphy. The talented comedian started his comedy debut in Saturday Night Live in 1981 when the show was in stuck with losing its original stars. However, Murphy's addition revived this show and lifted it to new heights. After leaving SNL in 1984, Murphy turned his way into his film career. With his endeavors, our favorite actor has been present in so many hilarious and heartwarming movies, which include his memorable appearances in blockbusters such as Beverly Hills Cop and Dreamgirls.
His talent and versatility as an actor have been recognized by the Golden Globes and the Academy Awards. He surely displays a more than the usual degree of flair as he is not only a comedian and an actor but is also known as a great singer. All his hard work has earned him a net worth of $200 million. There is no doubt that his net worth would continue to increase in the future as a talented comedian.
GARTH BROOKS | EST. $400 MILLION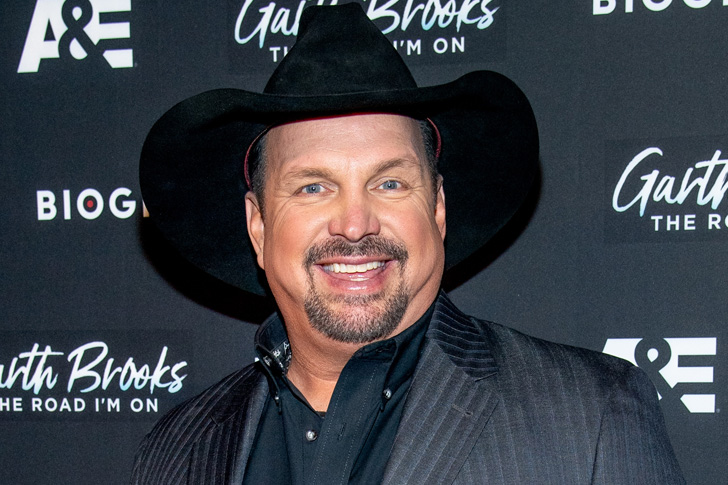 When you earn $90 million per year, it's no surprise that you'll be worth $400 million like Garth Brooks. This iconic singer-songwriter has made a big name for himself after integrating rock and pop elements into the country genre. This earned him a massive degree of popularity and resulted in successful music releases, chart-topping albums, multi-platinum record sales, and record-breaking live performances. The 58-year-old star has also crossed over into mainstream pop music.
If that's not enough, Brooks is also the only artist in the music scene that has released nine albums with Diamond status in the US as of 2020. He has even surpassed the legendary English rock band the Beatles. Despite the success, Brooks decided to retire from recording and performing in 2001. However, he made a partial comeback in 2015 and, once again wowing the audience with his incredible talent.
AL PACINO | EST. $120 MILLION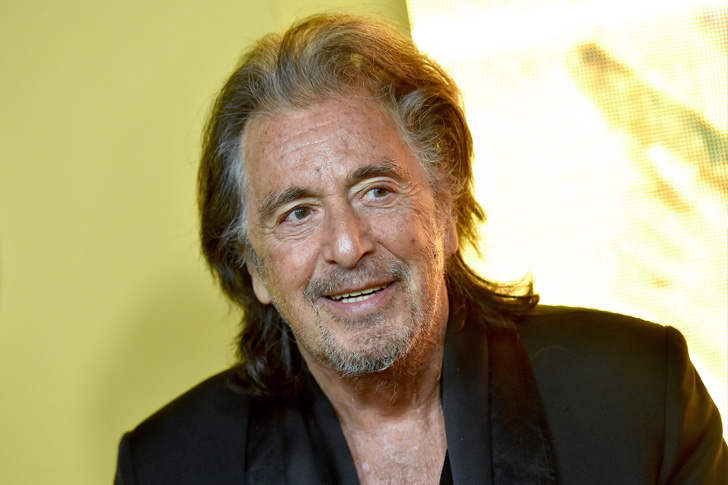 With over five decades of career, numerous awards and nominations, and a number of successful and critically-acclaimed films, it's only befitting that Al Pacino gets the credits of being one of the greatest actors of all time. He's one of the few stars to have received the Triple Crown of Acting and honored with the Life Achievement Award, the Cecil B. DeMille Award, and the National Medal of Arts.
As a known method actor, Pacino has effortlessly made a mark in every role that he plays. Who can ever forget Michael Corleone in the iconic The Godfather and Lieutenant Colonel Frank Slade in Scent of a Woman, among others? He has left a piece of him in these characters, proving his superb acting skill. Of course, his works are much compensated. As a stage and screen actor, Pacino is now worth $120 million, and he usually earns more than $10 million per acting role.
GORDON RAMSAY | $200 MILLION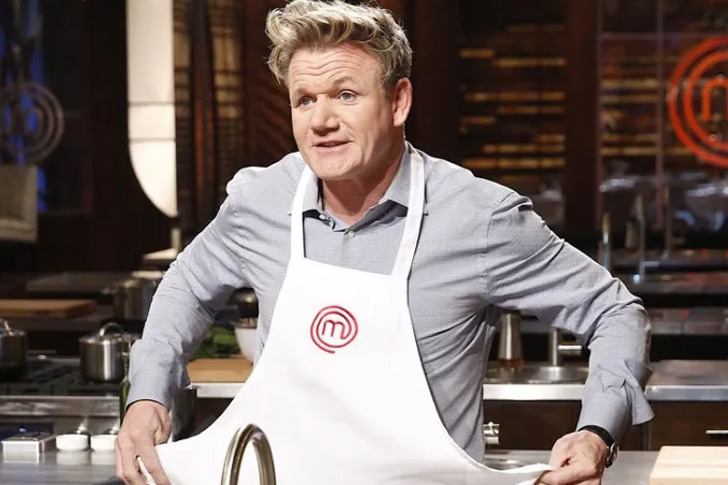 You may find him often mad on the TV screen, but with a $200 million fortune, there's no reason for Gordon Ramsay to be angry. As a known chef, restaurateur, writer, TV personality, and food critic, the 54-year-old celebrity can earn $60 million a year. Aside from a successful career in front of the camera, Ramsay is also a triumphant businessman.
Thankfully, he's good at investment planning, founding his global restaurant chain, Gordon Ramsay Restaurants, in 1997. The lavish eating house gained its third Michelin star in 2001, resulting in his business' rapid expansion. In total, it has received 16 Michelin stars and currently has seven. From here, Ramsay turns to be establishing an empire. He has opened several famous restaurants all over the world, though some of those are already closed. He also has his own TV show, Hell's Kitchen, and there is more to come from Ramsay in the future.
Andrew Lloyd Webber | Est. $1.2 billion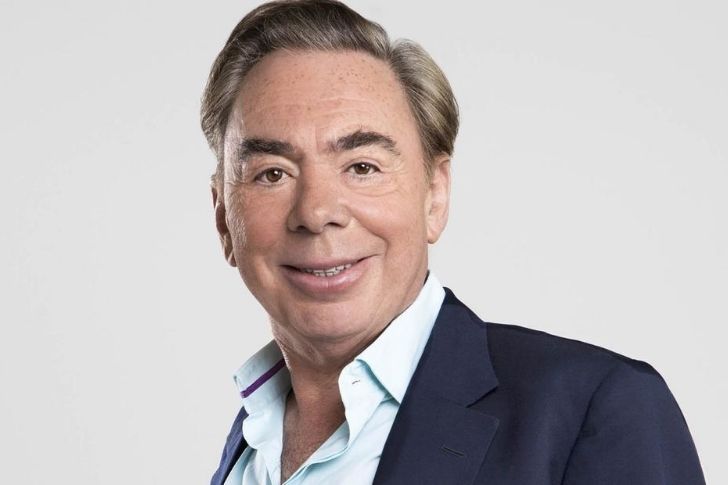 The theater giant Andrew Lloyd Webber has earned for himself a whopping net worth of $1.2 billion. Born in a family in which his father was the director of the London College of Music, his mother was a piano teacher, Lloyd Webber was deeply influenced by music when he was child and showed his music talent early. When he was at 6, he started composing his music.
Now, the English thespian has composed film scores, a Latin Requiem Mass, and a total of 13 musicals. He takes credit for creating some of world's most beloved shows. This includes some of the longest-running productions such as Cats, The Phantom of the Opera, and Evita. Those wonderful works earned him numerous awards, including but not limited to Emmy Award, Oscar Award and Olivier Award. Broadway gave the actor and composer a lot of income, on top of recognition for his work. Not only can he afford any personal investment he wants to make, but he can also create more art for us to enjoy.
Clint Eastwood | Est. $375 million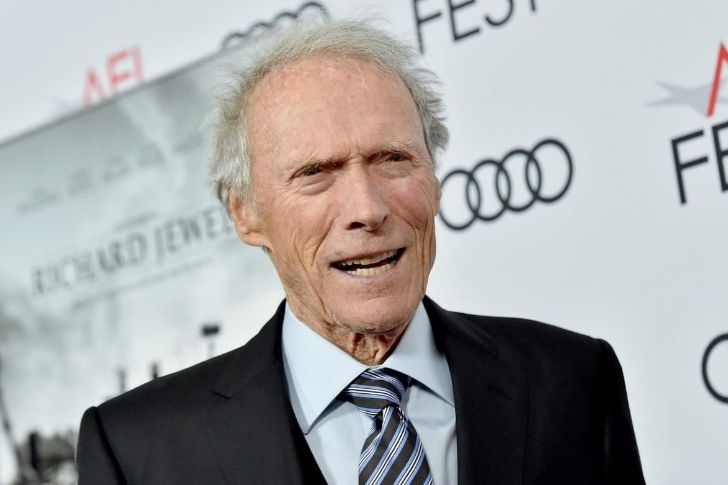 Sometimes, people must experience a lot before they find the road that suit for them. Before entering the entertainment world, Clint Eastwood worked as a forest firefighter, golf caddy, paperboy, lifeguard, grocery clerk. Until when he followed the advice from director Arthur Libin, he opened the door to Hollywood. In 1964, Eastwood starred as the Man with No Name in Sergio Leone's A Fistful of Dollars, which was a critical role for his next decades of career.
As of this writing, everyone's favorite cowboy Clint Eastwood has earned a net worth of about $375 million. Apart from being an actor with many famous movies to his name, Eastwood is also a musician, a director, and a former political figure. The degree of his popularity is so high that songs have been written about the actor and the characters he has portrayed. The actor has worked in a lot of different fields, and his talent and skill are evident in whatever he does. With the dedication and perseverance, he put into attaining all that he has now, the fruits of his labor are not questionable.
Jerry Bruckheimer | Est. $1 billion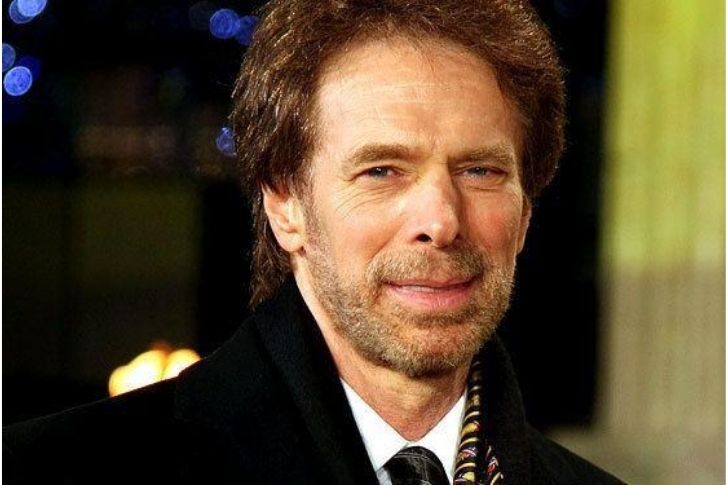 Being frequently referred by 'the Most Powerful Man in the Hollywood', Jerry Bruckheimer is surely on top of his game with an estimated net worth of $1 billion. The movie producer created numerous blockbuster movies including but not limited to Coyote Ugly, Beverly Hills Cop, The Rock, Con Air, Crimson Tide, Top Gun, Enemy of the State, Pirates of the Caribbean, Armageddon, and Bad Boys. With all of the income from these movies alone, along with those from his other films, he could easily afford many luxuries.
In addition to TV and films, Bruckheimer's investment is also involved in many fields, including video games, sports, and real estate. To some extent, he is like a magnet of money-making. There is no doubt that the investment plans he made would secure his future when he finally decides to retire. Even so, with so much talent, we believe we will still be seeing more of his films.
The Weeknd | Est. $100 million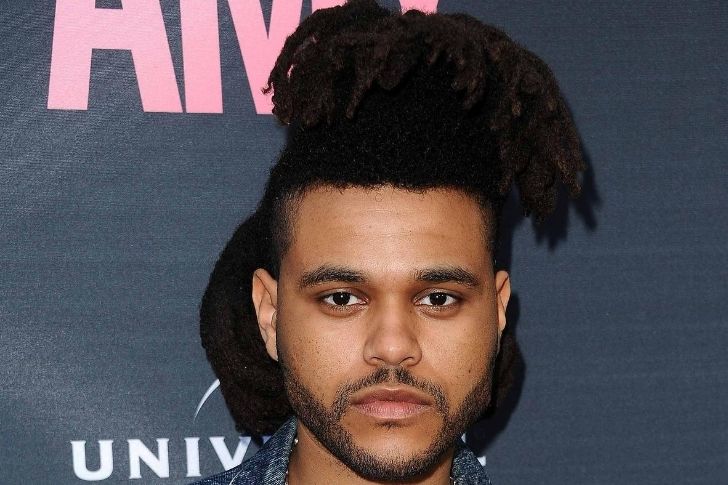 Born Abel Makkonen Tesfaye, The Weeknd has reached a level of popularity in the music industry that not a lot of artists can manage. His career started through Youtube in 2010 and with time, his fame slowly grew. This has led to collaborations with big names in music like Lana Del Ray, Ariana Grande and Justin Timberlake. As he consistently showing his impressive talent by his albums, he has gained lots of wealth and awards.
Outside of music, The Weekend was been involved into fashion and venturing. He not only collaborated with some valuable brand but created his own brand called 'XO'. With thanks to his talent, endeavors, and a little luck along the way, The Weeknd now has a net worth of $100 million after years of hustling and hard work in the industry. Proper money management will certainly be necessary if he wants to continue growing his current net worth.
Christopher Nolan | Est. $250 million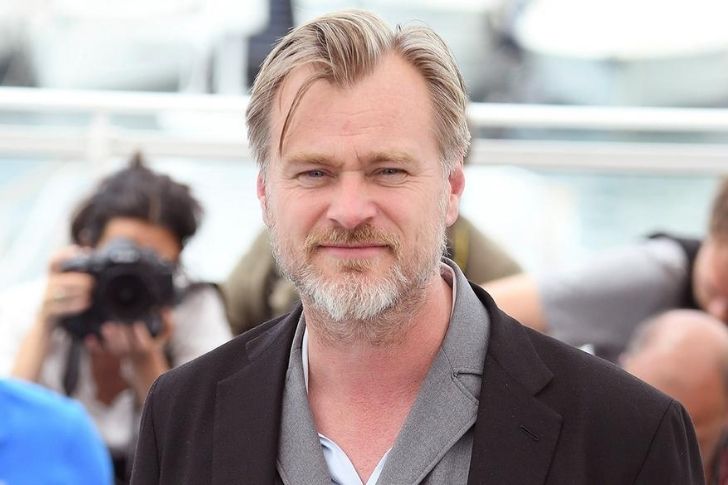 Born in London, Christopher Nolan stimulated his passion with filmmaking from his father's camera when he was young. Later, he started shooting short movies during college. However, instead of studying directing, he chose English literature at University College London, as he said, by which he can get another perspective for filmmaking. Back to this period, no one can deny that the fact that Nolan is born to be a director.
Now, the veteran filmmaker Christopher Nolan is memorable for a lot of reasons. He is one of the few who can truly say they have versatility. Nolan has taken on the jobs of being a screenwriter, producer, and director for many of his movies. Known for lots of blockbusters, Nolan worked on Memento, Inception, and the Batman remake featuring Christian Bale to name a few. Because of all the work he put into these projects, he earned a total of $250 million for his net worth. He is likely a regular client of insurance companies since he owns a lot of properties and leads such a high-profile life.
Steven Spielberg | Est. $3.7 billion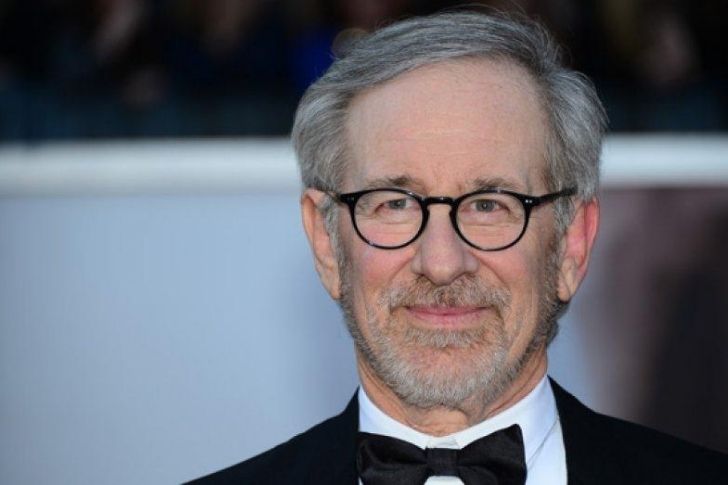 Steven Spielberg is one of best directors in the Hollywood. He first gained celebrity status when his blockbuster film Jaws was released in 1975. Over 60 % of Americans went to cinema and seen it, which made Spielberg rose to fame. Since then, the director received critical acclaim for his continuous works, including E.T. the Extra-Terrestrial, Schindler's List and Jurassic Park.
The billionaire that is Steven Spielberg earned his net worth of $3.7 billion from all his spectacular works in Hollywood. He is not only a notable director but is also a scriptwriter and a film producer. Given his prolific film resume, the money that he has earned does not come as a surprise at all! Though some may speculate that he might be retiring soon, it is still apparent that he wants to continue working in the film industry. With a financial advisor managing his assets, he will surely be alright when he does finally decide to call it quits.
Sandra Bullock | Est. $200 million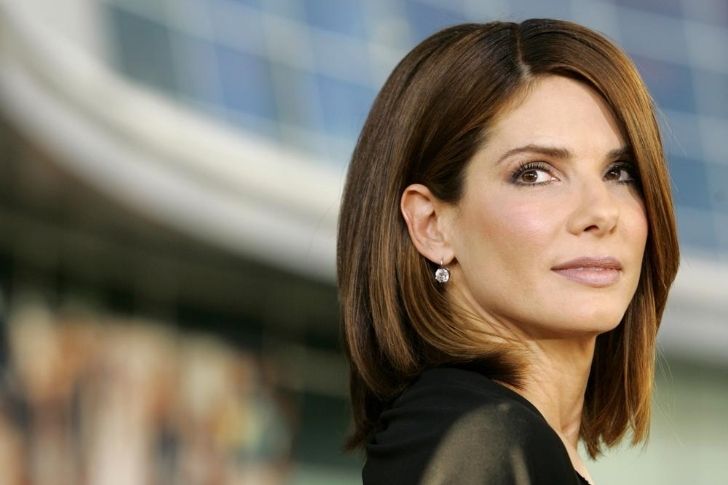 America's sweetheart Sandra Bullock has an estimated net worth of $200 million. Since when made her film debut in Hangmen, Bullock has quite a prolific career and has been recognized for her performances in different films and TV shows, such as Speed, Ocean's 8 and The Proposal. Her memorable portrayals in the roles she plays all show how great of an actress she is.
Outside of acting, Bullock also launched her own production company and has produced numbers of films, which earned her more fortune. With all this recognition and a long list of impressive film credit, the actress' financial status no longer comes as a surprise to the public. With her reputation, her high-profile life, and having a family to care for we sure hope she is put in extra attention when it comes to her home security as well.
Jay Z | Est. $1 billion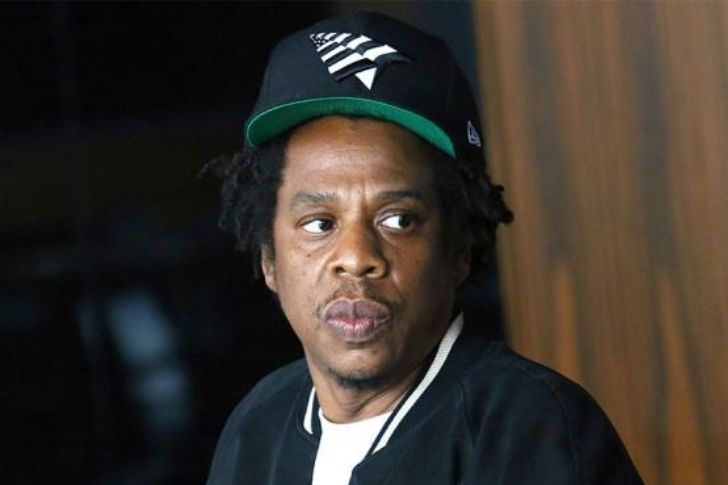 As one of the richest rappers ever, Jay Z has earned a total net worth of $1 billion over the years. His music has been well-received by the public and through the course of his long and productive career, more than 100 million copies of his albums have been sold around the world. On top of that, he has also won 21 Grammy Awards. There is no doubt that Jay Z is one of most successful and influential rappers of all time.
Aside from focusing on music, he also gained much money from his business. As a successful businessman, Jay Z has invested on clothing, sports, and technology, which doubled his net worth. His wife, Beyoncé, is also a music icon and together, they are one of the most famous couples in Hollywood. With their incomes combined, investment planning is most probably an important component of maintaining their household.
Jaleel White | Est. $8 million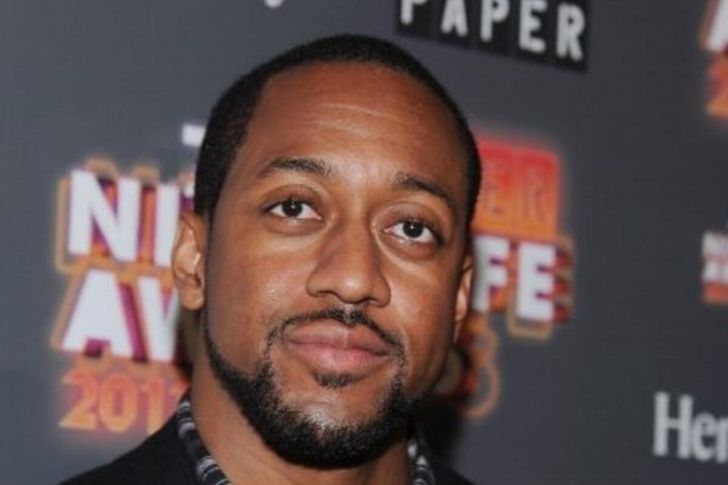 Starting his career in entertainment at only three years old, Jaleel White is one of today's best actors. He was first cast in an episode of the 1984 hit TV series The Jeffersons. White later got his big break thanks to his portrayal of Steve Urkel in Family Matters. The hit sitcom was broadcasted from 1989 to 1998. He rose to further fame as he worked with other notable names like Jo Marie Payton, Reginald VelJohnson, Jaimee Foxworth, Darius McCrary, and Shawn Harrison.
Jaleel White also appeared in numerous movies, notably Dreamgirls, Who Made the Potatoe Salad, and Call of the Wild. Moreover, he also voiced for the video game character Sonic Hedgehog and several animated projects. His net worth is estimated to be at $8 million. Investment planning should help him maintain his different assets and keep his money growing.
John Travolta | Est.$170 million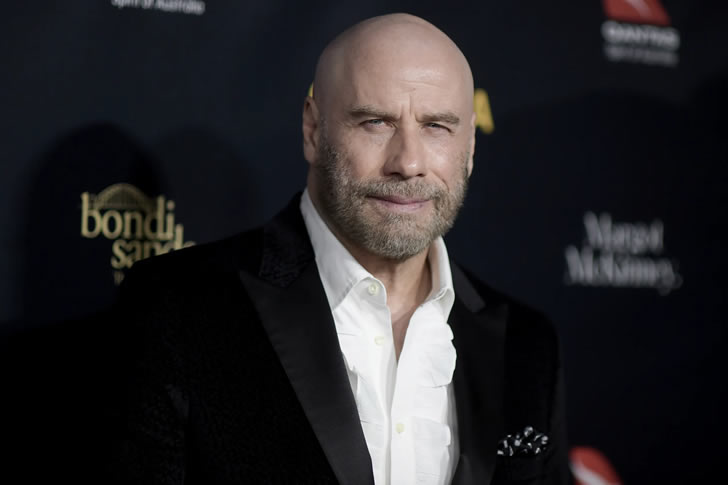 Born in New Jersey, the famous actor, singer and pilot John Travolta has an estimated net worth of $170 million thanks to his successful career in film. It has been nearly 50 years since John Travolta started his film career in 1976 when he played a role of bully, Billy Nolan, in the Carrie. Later, she received critical acclaim in the Grease. However, Travolta's suffered setback in the 1980s. Until when he starred in Look Who's Talking, he gained another success after Grease.
Following the years, John consequently starred in Pulp Fiction, Saturday Night Fever, Face/Off and Hairspray, which entails him rise to fame and earn a lot of wealth. With lots of fortune which can support his luxurious life, John Travolta spent much money on his private planes. As a private pilot, he not only owns four planes but has an airport.
Dr. Dre | Est. $820 million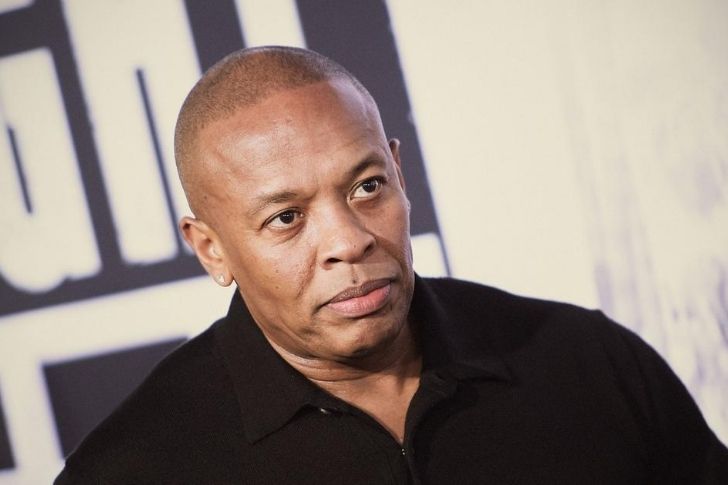 Rapper, businessman, and producer Dr. Dre has a total net worth of $820 million. Combining all his talents and know-how made him a fortune, which multiplied what being a simple rapper could make for him. All three aspects of his career melded with each other well. The famous icon used to own Beats, a gadget line that he eventually sold to the tech giant Apple. This earned him millions. His investment planning skill is certainly sharp.
With his music and his business ventures combined, there is no doubt that Dr. Dre will soon belong to the small circle of elite billionaires. As for real estate, he owned many mansions which valued at least $80 million. As a billionaire, Dr. Dre is also dedicated to charity. He donated much money to university and high school to construct buildings and set scholarships.
Aziz Ansari | Est. $20 million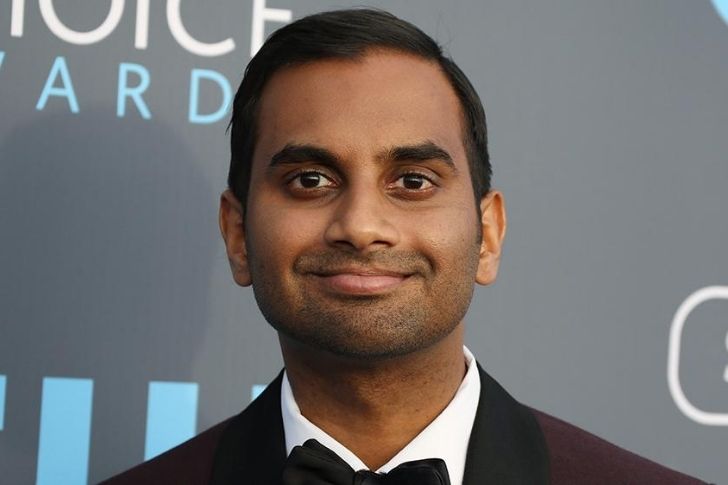 Master of None star Aziz Ansari was a comedian before he turned into an actor of a more serious note. Initially, he just made short films and soon he takes the chance to big screen with his endeavors. He is recognized for being the first Indian American Golden Globes Award recipient for Master of None. This gave him notable recognition for the work that he had done on screen and boosted his value as an actor.
Ansari never quits his stand-up career even he has gained recognition on the screen. He frequently toured as a stand-up comedian. His projects and appearances throughout his career have earned him an estimated net worth of $20 million. Should he choose to do so, he can grow net worth further by taking on investments in various business ventures. This is something many of his colleagues do, on top of maintaining their lucrative careers in the industry.
Kendrick Lamar | Est. $75 million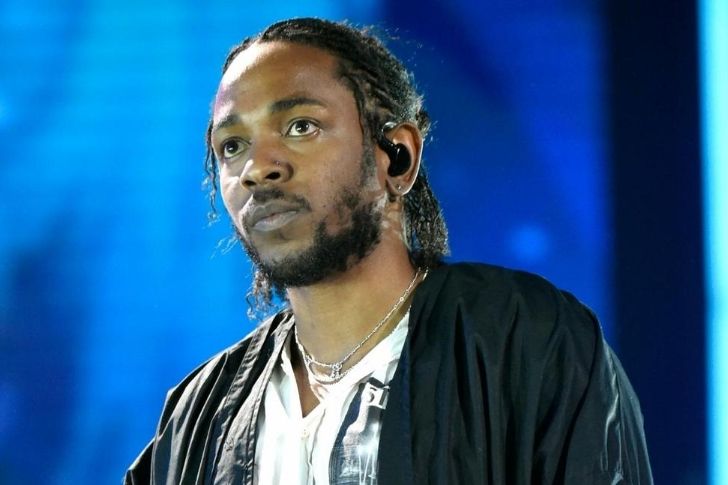 Legendary Kendrick Lamar is a rap artist, songwriter, and producer. He became popular for his music and for the collaborations he has done with other artists. His album 'To Pimp A Butterfly' and 'Damn' took No.1 on the Billboard 200 since released. The songs he creates are greatly received by the public as well, giving him an impressive following both locally and internationally. He also co-wrote the soundtrack album of Black Panther, All the stars.
Regarded as one of most successful rappers of all time, Lamar's successful rap career not only earned him numerous awards, but also leads to the growth of his savings. He has an estimated net worth of $75 million. With the wealth that he has accumulated, he has managed to buy himself a fleet of expensive cars that not a lot of people can afford, among many other investments that his heart desires.
Jamie Oliver | Est. $300 million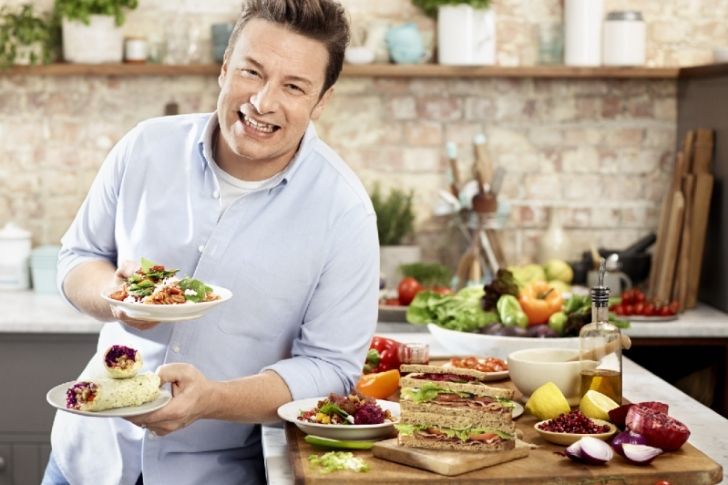 Jamie Oliver is best known for his work in the widely popular TV show The Naked Chef. The show was born after Oliver gained his first recognition in the documentary Christmas at The River Café. After rose to fame because of the show, Oliver was involved in writing. He has also written several best-selling cookbooks like Jamie at Home: Cook Your Way to Good Health that have garnered much praise and recognition. Aside from his own published recipes, he has also made investments in various restaurant chains.
However, unfortunately, his restaurant empire collapsed over the years. Even that, His media career and books have made him a fortune, amounting to a net worth of $300 million. Oliver is presently residing in a grand mansion in England with his wife and kids. His family is financially secure at this point, with a lot of good food and little to worry about when it comes to their future.
Jason Momoa | Est. $14 million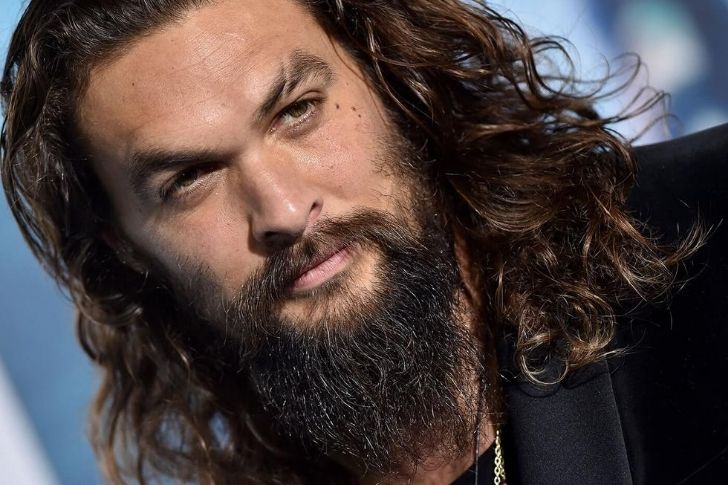 Before started his acting career, this actor was a model. After appeared in several TV show and films, Jason Momoa first gained recognition in Game of Throne series as Khan Drogo. However, He is best known for his roles in Aquaman, which helped him gain further status and brought him more opportunity. Jason Momoa continues to prove himself as one of the most auspicious talents in Hollywood today.
Because of his impressive performances in these memorable roles, Momoa has already amassed an estimated $14 million net worth. With the fortune that he has earned from his acting jobs, a good home security system is needed for the safety and comfort of his wife and kids. With a career that is only beginning to take flight, we do not doubt that there is more to come from the actor, and of course, his net worth is expected to grow as well.
Jordy Nelson | Est. $25 million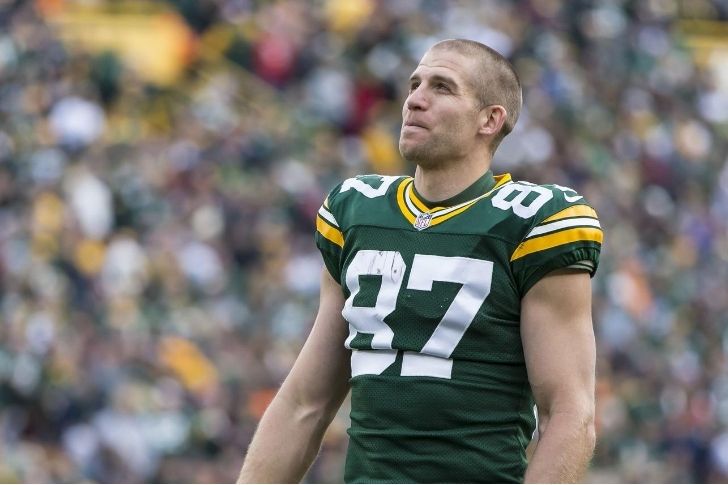 Taking credit as a leader in the sports world, NFL superstar Jordy Nelson currently has an estimated net worth of $25 million. Through his professional football career, he was able to save up a fortune. Regarded as one of the best wide receivers in NFL, he won numerous reputation and honors and retired in 2019.His success is not just reserved for the field, however. He displayed great investment planning when he purchased a farm in Kansas.
Moreover, as a famous football player, he is willing to share his life with his fans. He has more than 50 thousand followers on social media. According to sources, he also donated a portion of his fortune to Kansas State University, the school he went to. Not forgetting where you came from certainly gives you more blessings and it is safe to say that Nelson proves this old adage is true.
Janet Jackson | Est. $190 million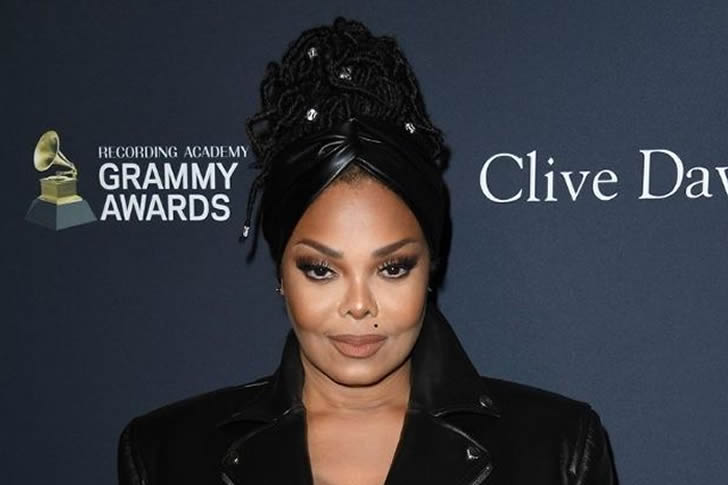 She might be the youngest, but Janet Jackson is as much an icon in entertainment as her brothers. Growing up, she would occasionally perform with the Jackson Five. Although she had been best-known for the variety show 'The Jacksons', she was still under the shadow of her famous family. When she turned sixteen, however, she started her own career and released a self-titled debut album. Eventually, she struck out on her own and signed a huge contract with Virgin Records.
Throughout her career, not only has she worked a singer, but also held jobs as a producer, choreographer, and actress. Over the years, she appeared in numerous movies, including Nutty Professor II: The Klumps, Why Did I Get Married? and For Colored Girls. Jackson's successful career has earned her a net worth of $190 million. We hope she has a trustworthy financial advisor to help her manage it!
Howard Stern | Est. $650 million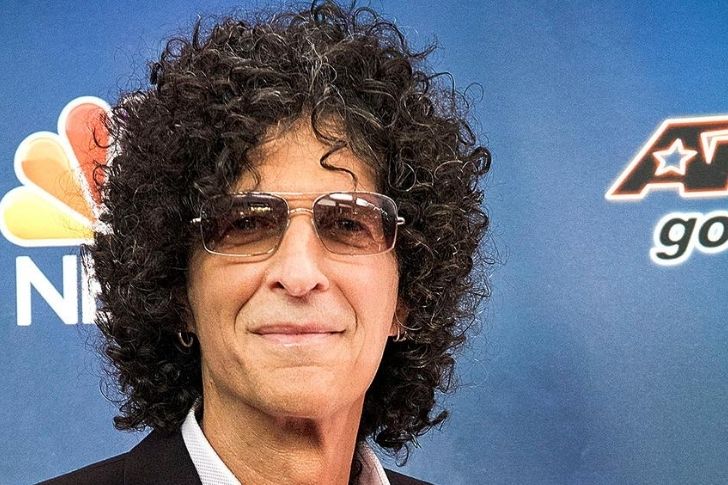 Taking credit for being the "King of All Media," the ever-popular Howard Stern has an estimated net worth of $650 million. Starting out in the world of radio, Stern eventually decided to dabble in being an author and appearing in movies. While performing his usual radio duties, he was able to write an autobiography entitled Private Parts. This was later adapted into a film.
Thanks to the success it gained upon its release, it was a huge accomplishment for Stern and helped him earn not only a huge amount of wealth, but also a formidable reputation in the world of multimedia. No wonder he is called king! Moreover, Stern was also the judge of America's Got Talent from seventh to tenth seasons. All help him set his own empire of wealth, no wonder that he would earn more with the aid of his financial advisor.
Cynthia Nixon | Est. $25 million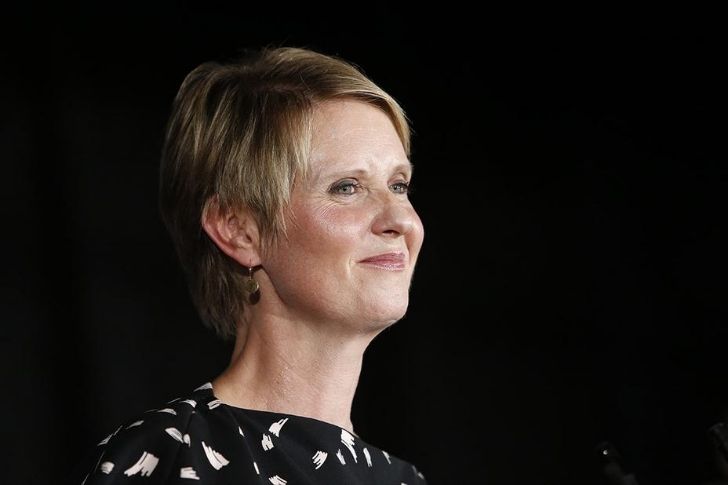 Actress Cynthia Nixon rose to fame when she starred as Miranda Hobbes in the top-grossing TV series Sex and the City in which she starred alongside Sarah Jessica Parker, Kristin Davis, and Kim Cattrall. She even won a Primetime Emmy Award for Outstanding Supporting Actress in a Comedy Series for the role. The series ran for quite a while and through it, she was able to collect a significant fortune.
In 2008, She won another Emmy Awards for her portrayal of Janis Donovan in Law & Order: Special Victims Unit. She also appeared in other TV and films, such as Amadeus, James White and A Quiet Passion. Her current net worth amounts to $25 million. Nixon is also an activist for human rights, aside from her career in entertainment. With her wealth and her advocacies, the investments that she has made will grow and her success in both realms is bound to prosper.
Jennifer Lopez | Est. $400 million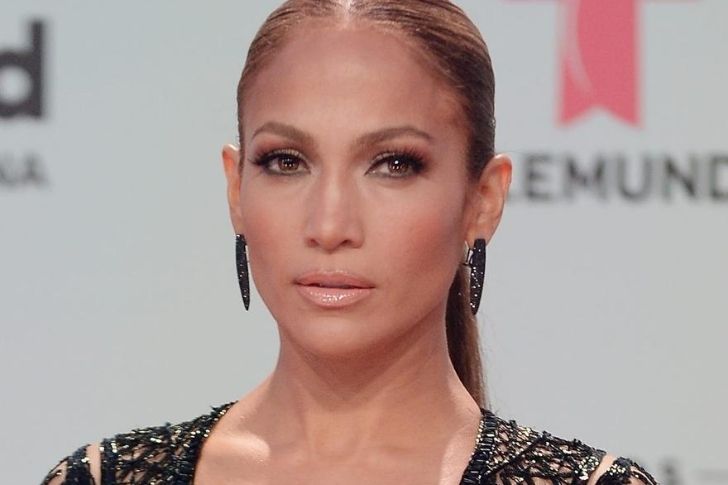 With a net worth of $400 million, it is safe to say that J.Lo needs no introduction. Superstar Jennifer Lopez has always been hailed as a performer that has it all. Regarded as one of Hollywood's biggest A-list actress, her shows are always highly acclaimed, with thanks to her talent, skill, dedication, and verve. She also served as a guest judge on American Idol.
Outside of acting, she also dabbled in fashion. She has invested in clothing and fragrance and founded her own brand. Although Lopez is no longer as active now as she was before, her investments are paying off and her net worth is still continually growing. Even to the new generation, she is still known and is considered as someone to be looked up to in the industry. Clearly, she has become one of the icons of her time.
J.K. Rowling | Est. $1 billion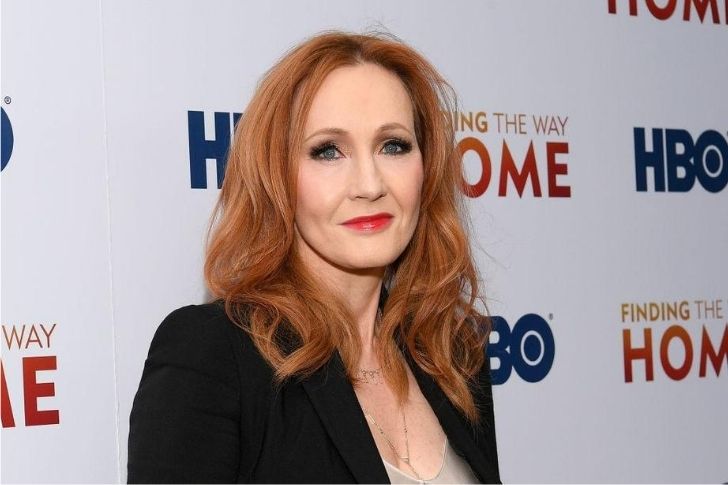 J.K. Rowling is the author of the beloved Harry Potter series. The books that she wrote rose to fame and were followed by the success of the film franchise it later spawned. After completing each book and each film, Rowling reportedly collected an estimated $1 billion, which made her become the one of the richest private citizens in the UK. According to sources, Rowling went through a lot while she was trying to get her books published.
Thankfully, all her hard work and dedication paid off and her writing now has a solid following. Rowling has donated much money on charity over the years, she was stived for helping poor people and solving inequality problems. No wonder that she is generous and kind. Thus, investment planning should be set in place for the billionaire author, so she does not end up with similar financial woes as before.
Kaley Cuoco | Est. $100 million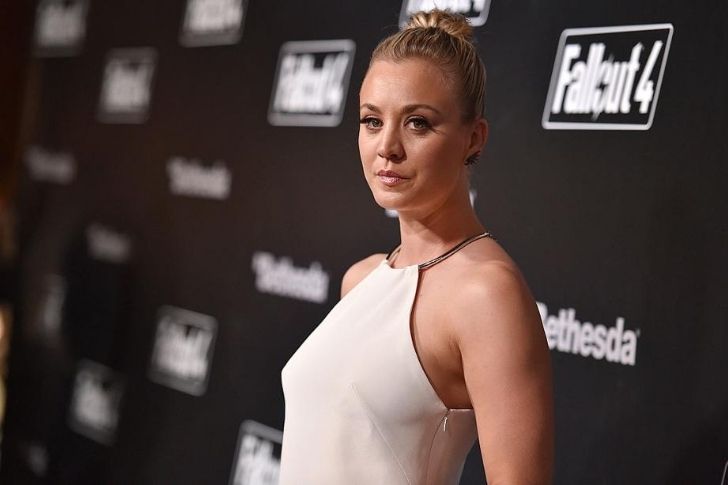 Big Bang Theory's Penny is played by actress Kaley Cuoco. Even though Cuoco is mostly known for her adorable character in the long-running comedy series, she has been in the entertainment industry for nearly 20 years. So far, she has accumulated a total net worth of $100 million. On top of this, she also earned quite a reputation and even received a star on the Hollywood Walk of Fame. The future investments she is bound to make will not only grow her bank account, but also enable her to afford certain luxuries that her character Penny could only dream about.
There is no doubt that role of Penny brought her fame and fortune. Kaley Cuoco won Satellite, Critics' Choice, and People's Choice Awards for the role. However, it does not mean that she will stop making progress on her career. Most recently, she has received critical acclaim for her portrayal of Cassie Bowden in The Flight Attendant.
Taylor Swift | Est. $400 million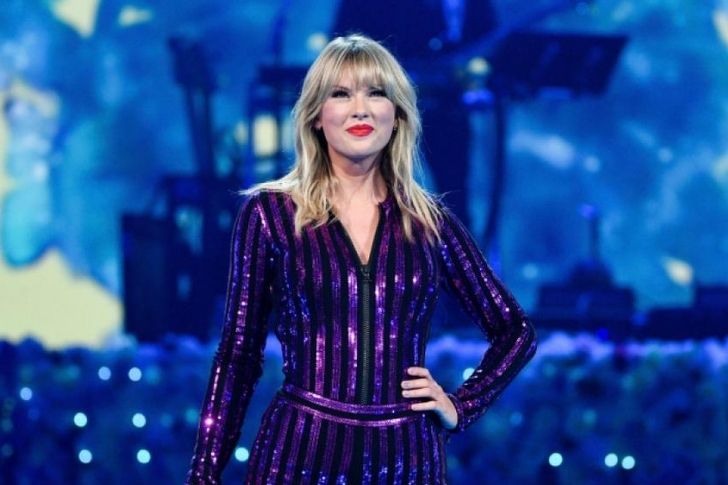 It is hard to believe that Gen Z don't know Taylor Swift and her songs, even for other generations, Taylor's song is becoming more and more popular. So, Taylor Swift's fan base is constantly growing, with both men and women from around the world looking up to her. The popular musician takes credit for making songs about her personal experiences, both good and bad. Right now, she reportedly has a net worth of $400 million, and this amount is proof that her talent, dedication, and relatability make her successful.
She recently released a new album called Folklore, which she worked on during quarantine and in collaboration with music icons Aaron Dessner and Justin Vernon. Surely, this new album is going to add to her already huge net worth. Moreover, she also tried to break her rules of writing songs. Instead of being a storyteller of her own life, she started writing songs by telling others which she dreamed of.
Beyoncé | Est. $500 million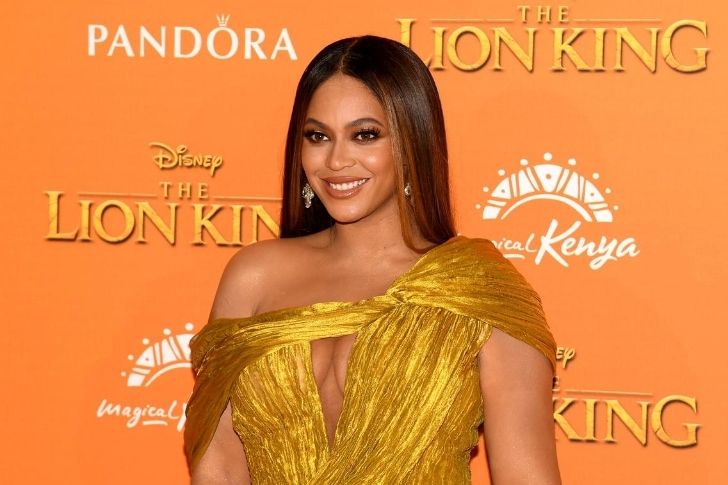 Everybody knows Queen B. Beyoncé started out as a member of the famous girl group Destiny's Child. During that period, her group released many hit songs and won numerous awards. Later, she pursued a solo career and received massive success with her talent. Arguably, she is one of the most popular artists of this generation.
Beyonce also has various investment. She not only launched her own fashion line and brands but invest on many companies including Uber. Throughout her career, the diva has amassed an estimated net worth of $500 million with various endeavors, which increased further after she got married to rapper Jay Z. With their combined net worth, they are easily one of the richest couples in the industry. Together with their children, they now reside in one of their many real estate investments, complete with luxury cars no less.
Roger Federer | Est. $450 million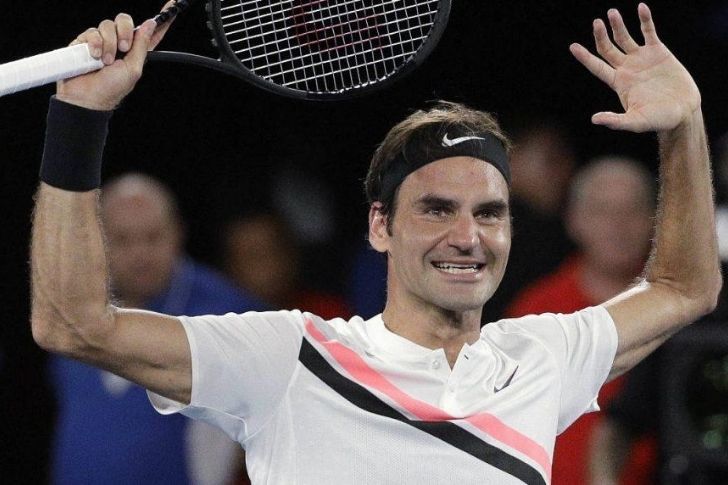 He is recognized for being one of the richest people in sports and Roger Federer currently has an estimated net worth of $450 million. The tennis player has won the greatest number of games ever, including Grand Slam titles. Federer was also the top-ranked at the ATP for a record-breaking 302 weeks. Regarded as a legend and the Greatest of All Time in the tennis world, Federer's professional career has won him, not only games, but also a solid reputation.
This includes a huge fan base and a significant wealth to his name. Moreover, thanks to his success on career, he gained more fortune from endorsements, including Credit Suisse, Rolex and Mercedes Ben. No wonder that his net worth will continue to grow with the aid of financial advisor. With the hard work that he has put into what he does, he deserves – and can afford – the best health insurance plans.
Amber Heard | Est. $9 million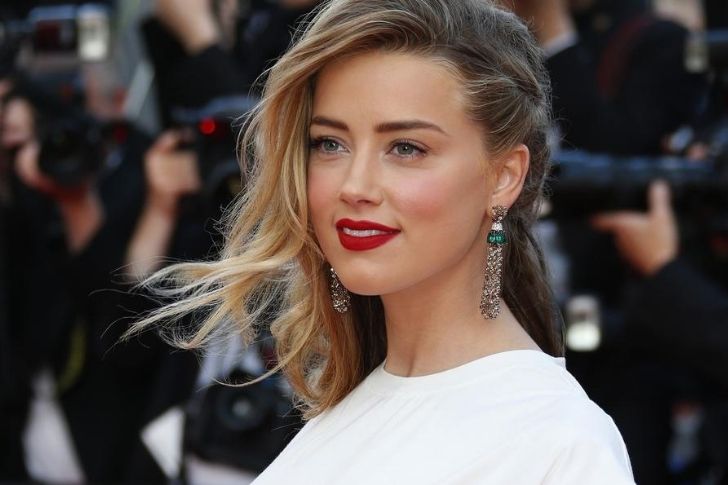 Before entering the acting world, Amber Heard was a model. Later, she earned her big break in the films Pineapple Express and Never Back Down. She also received credit from Young Hollywood Awards and won a Breakthrough Award for her role in Pineapple Express. After this, she found herself getting cast alongside bigger names such as Nicolas Cage and Johnny Depp. She is also part of DC's Aquaman, portraying the lead's love interest, Mera. The film became one of the highest-earning releases of 2018.
On top of this, she was also L'Oréal Paris' global ambassador for a period time. Outside of TV and films, Amber also fights against domestic and sexual violence as an activist. Moreover, she was named a Human Rights Champion for supporting human rights by OHCHR. With her steady and various endeavors, she has earned a net worth of $9 million.
Cameron Diaz | Est. $140 million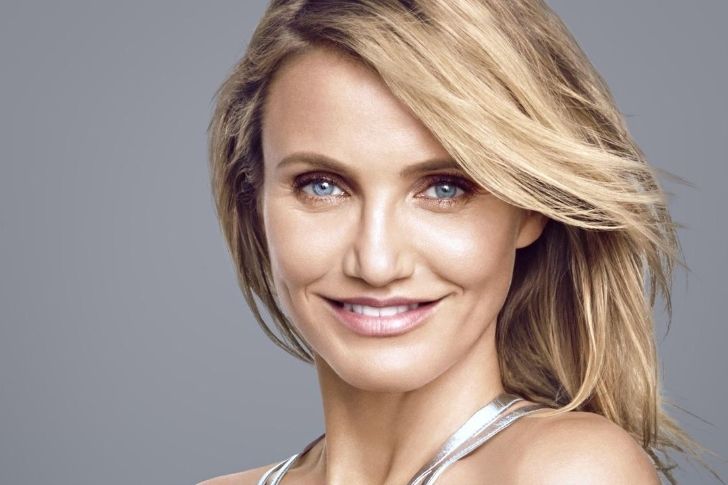 Taking credit for being one of Hollywood's darlings, Cameron Diaz is known to many for her effortless talent and her memorable roles. Since starting her film debut for starring a jazz singer named Tina Carlyle in The Mask, she has appeared in many movies, which has added more experience, reputation, and income to her name.
Throughout her prolific career, she has managed to earn a total of $140 million, with thanks to her blockbuster movies. Cameron's time in the industry led her to quite a journey as an actress. As for her assets, she has made investments in several beautiful properties in and around New York City. On top of this, she also has a Maserati that she often takes for a spin. As for real estate, she owns lots of mansions around the US. as the fifth richest actress in America, there is no doubt that she would have a wonderful life after retired.
Brad Pitt | Est. $300 million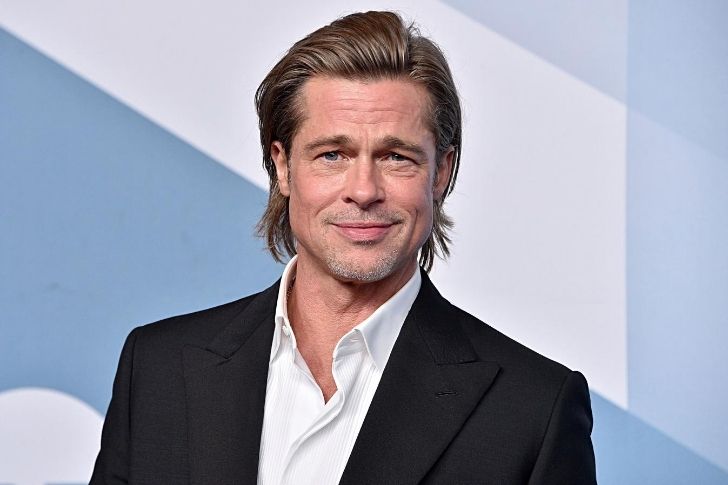 As one of the biggest names in Hollywood, Brad Pitt certainly has a lot to offer. Known not only for his handsome appearance and his marriage but also for his superb acting skills, he easily established a reputation that made him one of Hollywood's greatest assets. Although he made film debut as a background role, he received critical acclaim for his impressive performance in numerous movies with his talent and endeavors.
He has appeared in lots of notable works, such as Fight Club, Seven, and Ocean's Eleven. All his notable projects and memorable roles earned him an estimated net worth of $300 million. Great money management is among his many skills. There has never been news about him engaging in unreasonable excess or bad behavior despite his fortune. It seems he only works hard for himself and to make sure his family live comfortably.
Elton John | Est. $500 million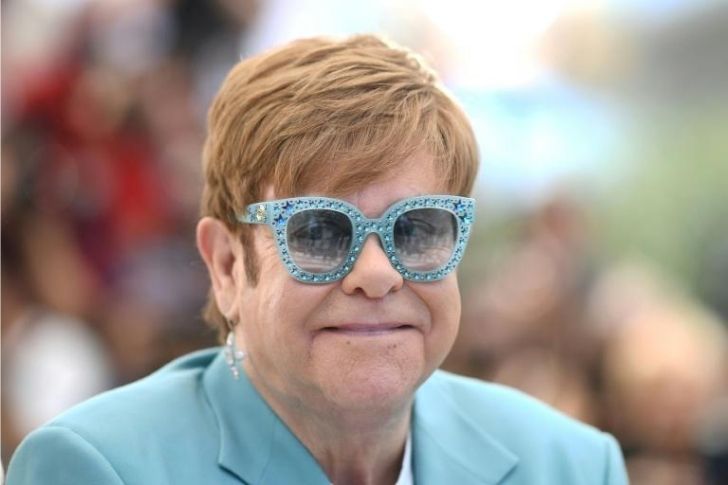 The iconic musician Elton John has a net worth of $500 million. The celebrity is loved around the world, not just in the UK. Because of his wide experience and incomparable talent in music, he has won awards and has received a lot of recognition for his work. His famous songs include the emotional tribute to Lady Diana, Candle in the Wind. He is also known for gracing Disney with his voice.
Being superbly popular, Elton John has sold 300 million copies of his hit albums in the entire world, which made him become the fifth best-selling musical artist in modern history behind Madonna, Michael Jackson, Elvis and The Beatles. With this kind of money and reputation, John's investments are no joke at all. Moreover, John was an art collector whose art collection was worth $200 million. There is no doubt that he is one of savviest art collectors around the world.
Drew Barrymore | Est. $125 million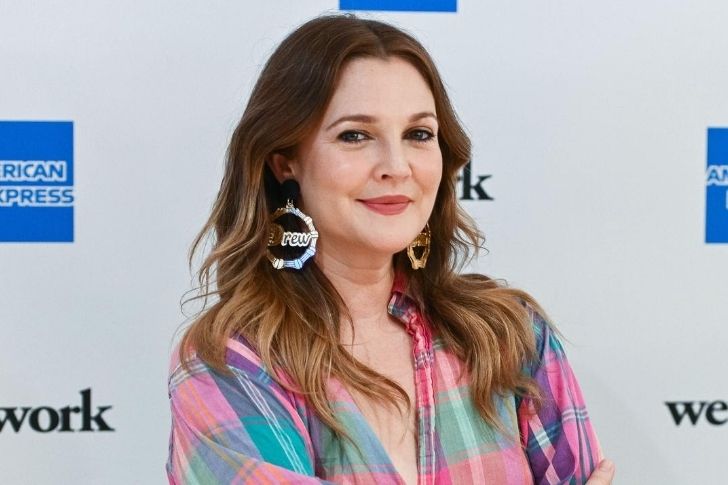 Drew Barrymore's childhood began in Hollywood. She is a former child actress, when she was at eleven months, she had appeared in a dog food commercial. She also starred as Gertie in E.T. the Extra-Terrestrial, which made her gained recognition in the industry. Her success continued even into adulthood. Some years back, she decided to try producing and directing as well. In 1995, Drew made an investment toward establishing her very own production company Flower Films. The company produced many impressive movies for her.
As of writing, Drew has a net worth of $125 million. On top of this, Barrymore regularly gives to various causes and serves as a UN World Food Organization Ambassador against Hunger. She donates some of her wealth to charities that support this cause. Working hard, overcoming obstacles, and giving to others make her truly inspiring.
Dennis Rodman | Est.$500,000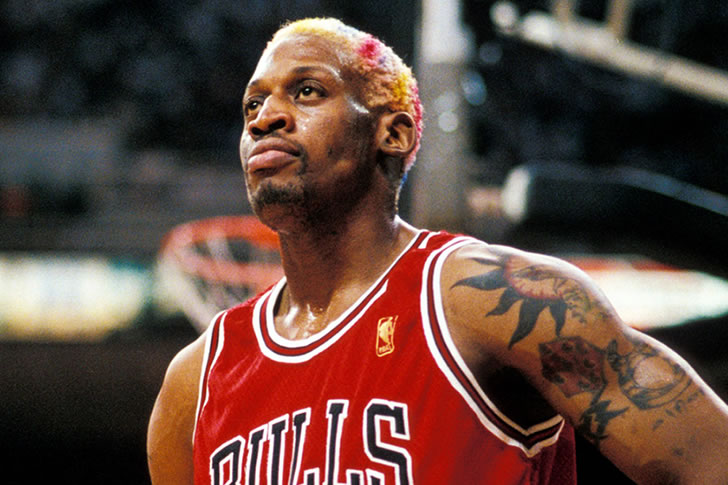 Clearly, Dennis Rodman belongs to the roster of basketball legends. Rodman, who was given the nickname "The Worm", is a former professional basketball player who was widely known for his rebounding skills and unconventional personality. The athlete's popularity increased when he had high-profile relationships with Madonna and Carmen Electra. Before retiring from the league in 1988, he once won five NBA Championships and earned several accolades as an outstanding defensive basketball player.
The basketball superstar also released an autobiography in 1996 that boosted his earnings via a different platform. Unfortunately, Rodman's net worth is now estimated to be only half a million dollars, which is unthinkable for a former NBA player who used to earn millions of dollars. It is possible though, given his bad-boy image and wild past, that he must have not hired a good financial advisor to help him regulate his excessive spending in such a short amount of time.
Tom Hanks | Est.$400 million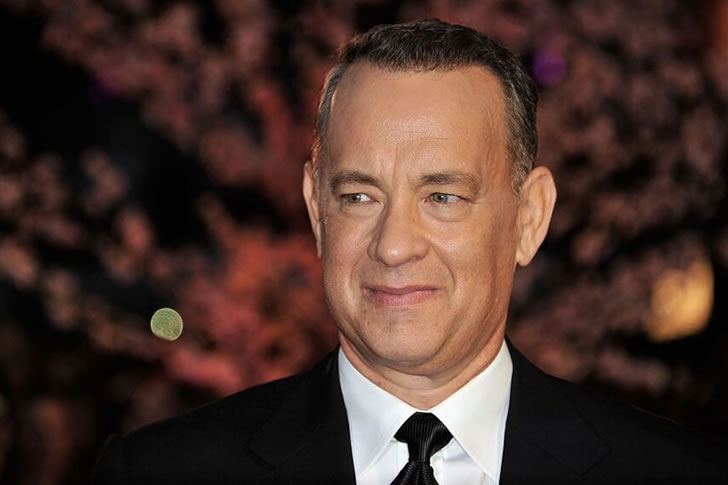 Tom Hanks is one of the most famous and high-regarded actors in the world. He has worked throughout the decades and has starred with many A-listers in blockbuster movies. In fact, his credit roles and contributions to Hollywood have blessed him with an estimated net worth of $400 million. With this amount, the adored celebrity was included in the list of the richest actors in Hollywood. There is no doubt that he deserves it, given the hard work he has dedicated to his craft over the years.
We thank Hanks for breathing life to many classic characters, such as Forrest Gump, Fred Rogers from A Beautiful Day in the Neighborhood, and Captain John H. Miller from Saving Private Ryan. His achievements in the film industry does not only make him a list-topper, but it has also earned him a reputation as the "American Dad". If you're wondering how Hanks has gained this title, it is because he exemplifies approachable characteristics and a trustworthy image like that of a father.
Tom Selleck | Est.$40 million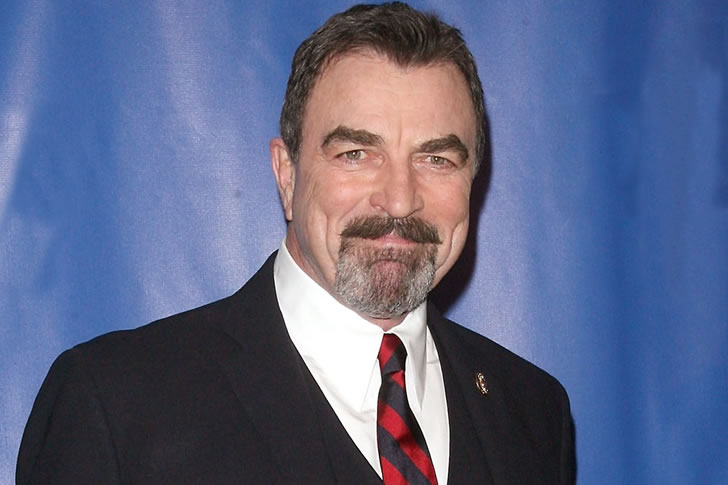 Remember charming Dr. Richard in Friends? That was Tom Selleck. He is widely known and recognized for his very masculine and handsome appearance, all credited to his famous beard. The English actor has gifted the public with many classical and impressive roles that still resound to this day. Besides his iconic character of Thomas Magnum in Magnum, P.I. during his early career, he also plays the lead role on the TV series Blue Bloods.
Both portrayals are vital to his career and net worth, as these were the characters that got him the biggest paychecks. As a matter of fact, the actor heartthrob's net worth is estimated at $40 million now. As the 11th season of Blue Bloods is set to premiere this 2021, Selleck has no intention of retiring from the Hollywood scene yet. Known to be the family man that he is, the star surely must have purchased insurance to secure his family's future if he were to call it quits with acting anytime soon.
Cradi B | Est.$24 million
Have you listened to Cardi B's latest single, WAP? This is the song she put out despite the pandemic that transpired during the whole year of 2020. It was reported that she really wanted to release it so, along with the music video, she spent over $100,000 on testing for the virus while filming for its video. Nevertheless, it's just a piece of cake for Cardi B's net worth. As a famous rapper and television personality, Cardi B has an estimated net worth of $24 million, which mainly earn by her success in the career of music.
From "Bodak Yellow" to "Invasion of Privacy", her talent helps her earn fame and fortune. And no doubt that her net worth figures continue to increase as "WAP" sales. As she had a rough start in life, we hope that she has learned from it and makes investments to secure her future and the future of her family.
Katt Williams | Est.$ 10 million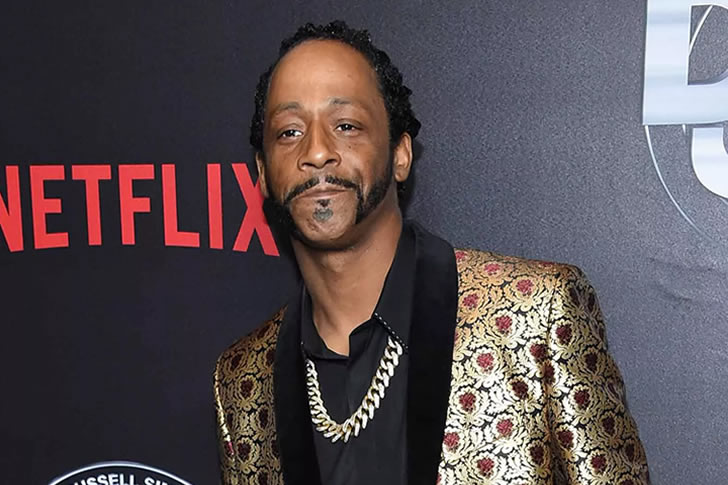 Talent is your tool and the drive is your fuel. This is the case for Katt Williams, a famed multi-talented comedian and a known voice-over artist. In addition, he is a stand-up comedian, actor, rapper, and voice-over artist. He was born Micah Sierra Williams in Cincinnati, Ohio in 1971. When he was 13, he left home and moved to Florida. He supported himself by stand-up comedy, which may be the first steps to his success in his career. Until Williams played the role of a stand-up comedian in "American Hustle" in 2007, he earned critical acclaim and won a reputation in the realm of mainstream comedy.
In addition to his career in comedy, his career as an actor and rapper also help him earn an estimated net worth of $10 million. Though he was not spared from life's hurdles and controversies, Katt Williams is still very active in the industry. We have yet to know if he will be cast in movies soon or if he will venture into business to support his retirement plans.
John Legend | Est. $75 million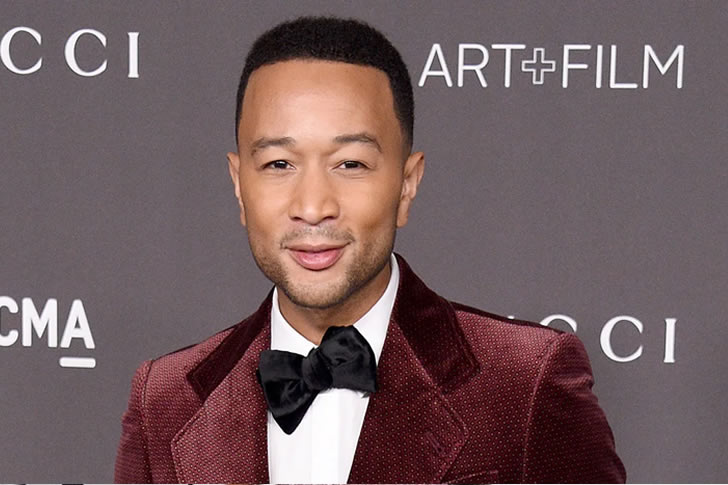 Another musician who rose to prominence is John Legend. Legend is responsible for the all-time favorite love songs "All of Me", "Ordinary People" and, "Save Room". John Legend lives up to his name and has made history as the first black man who has won the Emmy, Grammy, Oscar, and Tony Award. He is not only a talented singer but he is also an actor and film producer. His debut album, "Get Lifted", was released in 2004 and acquired the Grammy Award in 2006.
Although his meteoric rise to fame, John is not a flash in a pan. He lives a low-key life with his wife, Chrissy Teigen, and their 2 kids. He continued to succeed in his career in music and turn to film. In 2010, he played a minor role in La La Land and Jesus Christ in Jesus Christ Superstar Live in Concert. Altogether, John Legend's net worth is estimated at $75 million.
Ryan Reynolds | Est.$100 million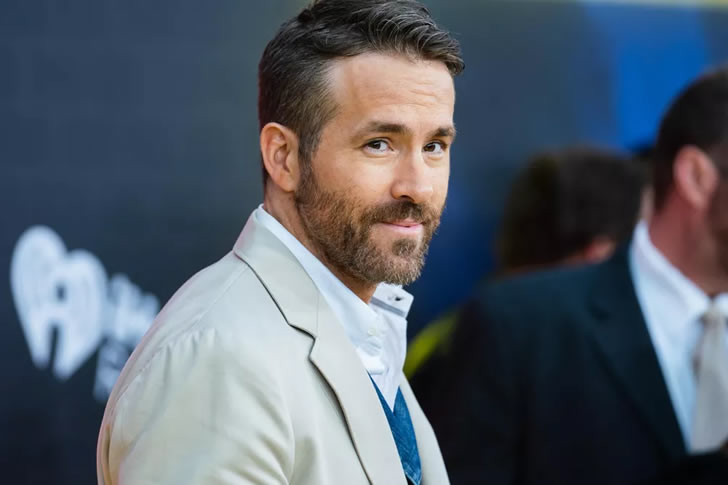 Born in Vancouver, Canada, the actor, film producer, and entrepreneur Ryan Reynolds was widely known for his quirky and funny character in Deadpool. What made him so successful in portraying his character Deadpool is that he is actually a very witty and funny man in real life. As one of Hollywood's best leading men, Ryan has now an estimate of $100 million net worth. Although starting his film career in 1991, Ryan acquired success critically and commercially in just recent years.
From his promising role as Green Lantern, Ryan Reynolds has already become one of the actors who can earn $20 million upfront to play a lead role in a film now. There is no doubt that Deadpool is a milestone for his film career. Proving that Ryan is just an actor but also a visionary and businessman, he established several start-up businesses in addition to his total earnings. Ryan is the man behind Aviation Gin and Mint Mobile.
George Clooney | Est.$500 million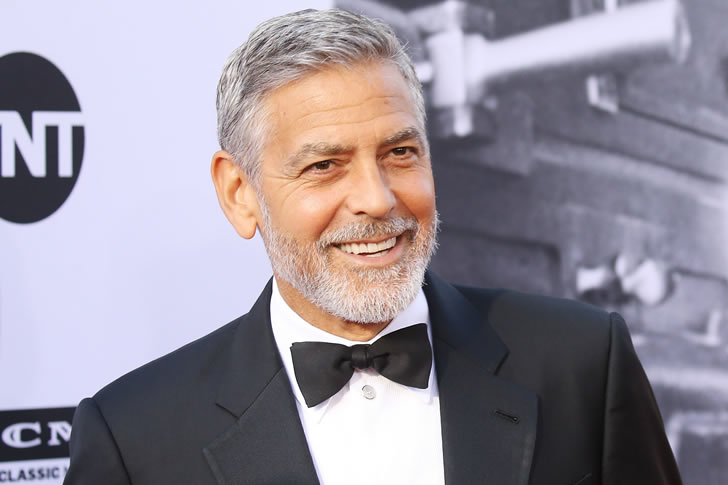 Another hot-shot actor who made a lot of fortune is George Clooney. Clooney is famous for his striking looks and for being one of the best leading men of our time. Starting the film career in 1978, George was known for the hit sitcom "ER" in which he left his iconic role on the screen. No doubt that George Clooney is a successful actor in Hollywood. However, the fortune he earned by his film career approximately accounts for only half of his net worth.
Clooney is also a smart commercial and investor. In 2013, George Clooney ventures the Casamigos Tequila with friends and sold it to Diageo for $1 billion in 2017, which greatly increases his net worth. Now, George Clooney has an estimated net worth of $500 million. After a long list of high-profile relationships, Clooney is now happily married to human rights lawyer Amal Alamuddin. Together their net worth has reached an estimated amount of $600 million.
Jennifer Aniston | Est.$300 million
Jenifer Aniston is one of the highest-paid actresses in the world. As of 2020, she has an estimated net worth of 300 million, which makes her join the likes of the richest actress in Hollywood. In 1994, Jennifer started to star in the Friends sitcom as "Rachel Green", which entails her become a household actress. She starred in a lot of highly rated movies, starting with her breakthrough film Bruce Almighty with Jim Carrey.
Following her success in her career, her high-profile relationships and ex-husband Brad Pitt increased her popularity. The former couple was said to be one of the most admired power couples until they split up. Last year, Jennifer joins the Morning Show by which she received $1.1 million paychecks as both producer and actress. It promoted her career to a new level since the success of Friends. As the sought-after actress in America, no doubt that Jennifer can earn a hefty fortune from endorsements.
Jennifer Hudson | Est.$25 million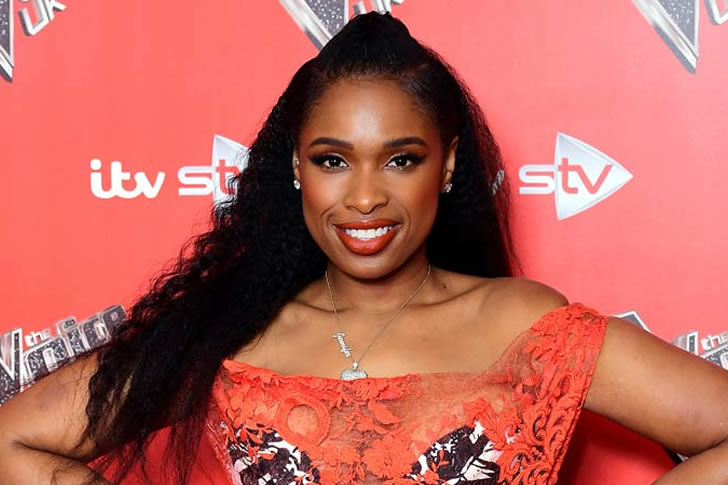 Being one of the most powerful voices in the music industry, Jennifer Hudson made it to the list. Born in a Christian family in Chicago, Jennifer Hudson fancied in music when she was young and joined the choirs of the church. After graduated from college, Jennifer took part in the reality show "American Idol" where she got a meteoric rise to fame and open the door of a music career. In 2008, she made her album debut which ranked among the top 40 hit songs on the Billboard Hot 100.
As of 2020, Jennifer Hudson's net worth is estimated at $25 million, thanks to her talent and powerful voice that can inspire the world. After her success in the music scene, she also ventured into acting. She first starred in the film Dreamgirls together with Beyonce Knowles and Jamie Foxx. Among other highly acclaimed she starred are Sing, Sandy Wexler, and Cats, which all gained huge amounts at the box office.
James Patterson | Est. $800 million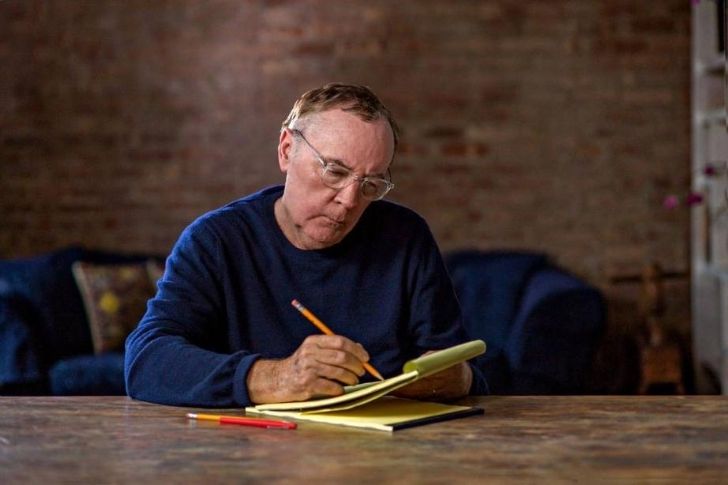 Publishing powerhouse James Patterson has certainly made a mark on the world as he is the famous author of the best-selling novel series: Women's Murder Club, Witch and Wizard, and Alex Cross, among others. With the success of his books, Patterson rose to fame even more, as did his bank account when his several of his masterpieces were adapted into films. The renowned author has received much credit for his work and is the recipient of the Edgar Award for Best First Novel by an American Author.
With a massive net worth of almost $800 million, he made it to the Forbes' list of highest-paid authors. The prolific writer definitely already purchased several real estate investments and is now secured for the rest of his life. To honor his successful career, Patterson also gives out grants and scholarships to those in need. He sure does know how to give back and share his blessings.
Jeffrey Dean Morgan | Est. $10 million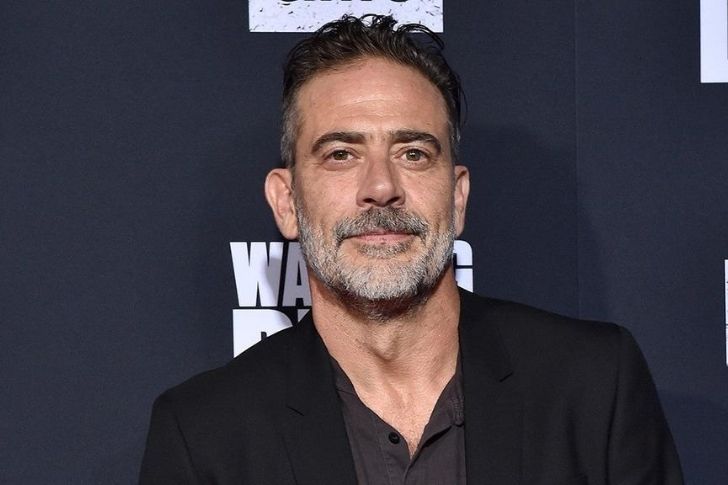 Film and TV actor Jeffrey Dean Morgan is famous for his impressive range in acting. His body of work proves that he is one talent that most people look up to with high regard. The celebrity appeared in the popular TV show Supernatural as the dashing John Winchester. He was among the lead stars that the audience loved and admired throughout the seasons. Adding to Morgan's popularity and high net worth was his role in the highly acclaimed and crowd-favorite TV series, The Walking Dead.
There, he played the role of a villain named Negan, and his acting skills were proven effective. He was loathed by viewers, but critics say that without his character in the series nor his effective portrayal of the role, the zombie show would have been bland. Thanks to his success, Morgan has earned a net worth of $10 million in earnings. We do hope that he has good money management skills or has made a trust fund for his retirement in the future.
Jim Carrey | Est. $180 Million
Legendary actor Jim Carrey has earned a total of $150 million from his highly successful entertainment career. At this point, Carrey and comedy are almost synonymous to each other, and Hollywood would not be the same without the beloved funnyman. This doesn't mean his work in other genres isn't as great, though! His flexibility and skill in acting can be seen in his varied performances, not the least of which was his notable appearance in the thriller The Number 23, and his role in the romantic drama Eternal Sunshine of the Spotless Mind in 2004.
Among other talents that Carrey has include sketching and singing. It was just recently when he released his novel, Memoirs and Misinformation. Given the comedian's age and the years he's been working as an actor, there is no doubt that retirement might soon be in the cards for him. With proper investment planning, he should be able to do so without worry.
ALEX TREBEK | EST. $75 MILLION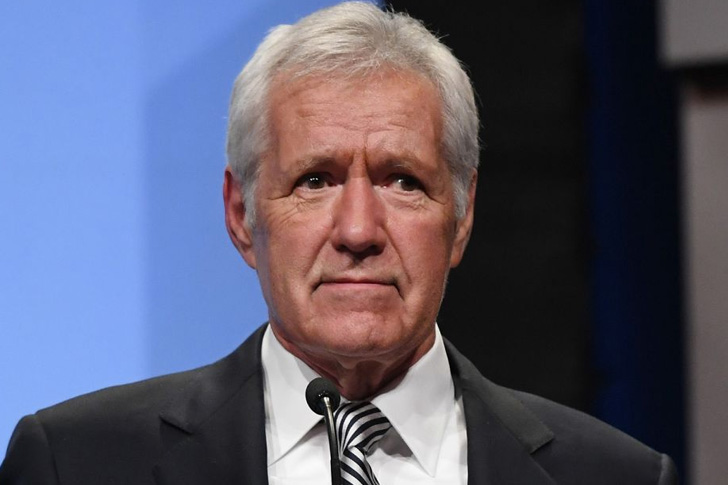 Jeopardy will never be complete without Alex Trebek. The famed host handled the syndicated game show for 37 seasons, from its revival until 2020. The TV personality even started to get credits for hosting different game shows because of Jeopardy's success.
His success also paved him the way to be part of different TV series, playing as himself. This, of course, earned him an award—the Daytime Emmy Award for Outstanding Game Show for a whopping seven times! His stint on the show also came with a good salary. Alex's annual payment for the show could reach as high as $18 million, which was only composed of 46 days of production every year. This means that he could earn a staggering amount of $78,000 per episode, giving him $75 million net worth. Sadly, the beloved game shoe host passed away in 2020, making watching Jeopardy an entirely different experience without him helming it
Sean Combs AKA Love | Est. $885 million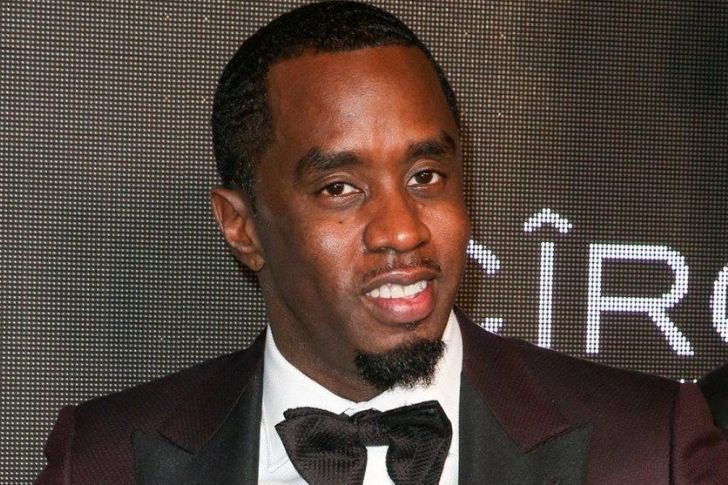 You might not be familiar with the artist Sean Combs, but you'll definitely know him by his other names such as P. Diddy, Puff Daddy, Puff Brother Love, and his newest nickname, Love. He gets credit as one of the world's wealthiest hip-hoppers, who currently has a net worth amounting to $885 million. The rapper's collaborations with other artists as well as his own singles made him one of the top-performing musicians of our time.
Although his music is what makes him popular, he has also invested in a number of different business ventures, which led to his significant wealth. Combs is clearly talented when it comes to handling finances and knows where to invest the money as he has also produced albums for other artists such as Mary J. Blige and Notorious B.I.G. Ultimately, the artist earns more and more by combining his two passions effectively: business and music.
Charlize Theron | Est. $160 million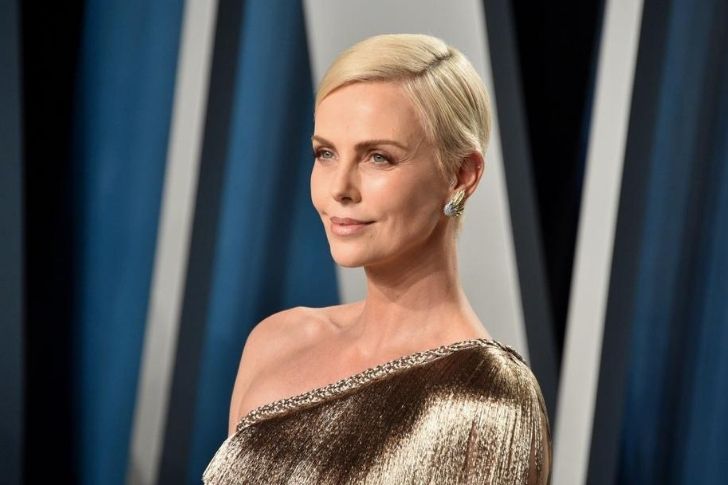 Popular actress Charlize Theron was discovered by a talent scout in a not-so-typical way. She was in the middle of a heated argument with a bank personnel who refused to cash out her check when a talent scout stepped in. Theron didn't know it then, but he would later become her ticket to stardom, effectively changing her life forever. The newly-discovered talent became famous when she starred in the film The Devil's Advocate, acting alongside legends Al Pacino and Keanu Reeves.
Since then, Theron has become a hot shot celebrity who stars in commercially-successful films. Her most recent project was when she played the lead in an action-packed Netflix movie titled The Old Guard. Now with a colossal net worth of $160 million, the actress no longer needs to worry about her security, nor does she need to argue with anyone over access to her money. Let's just say she's got expert financial advisors to help her handle any issues.
Victoria Beckham | Est. $450 million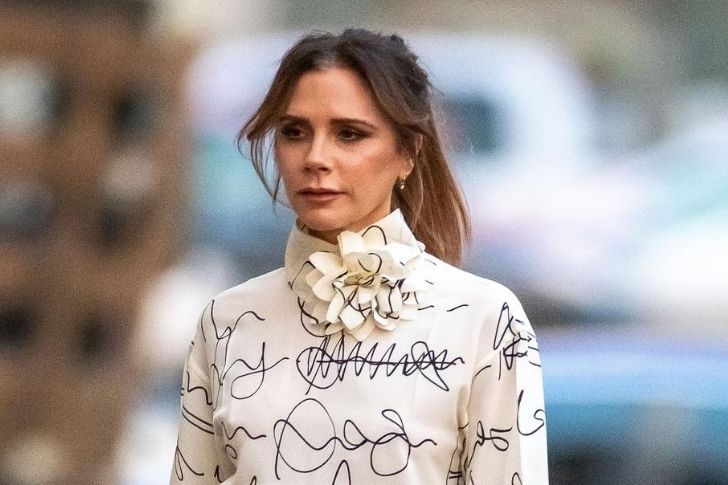 Victoria Beckham rose to fame as Posh Spice from the iconic '90s girl group Spice Girls. When the group decided to go their separate ways, Victoria released her own self-titled album and explored other engagements such as several documentaries. It seems like the former singer excels in the fashion industry as she made several collaborations with different designers and became an international fashion icon herself.
According to sources, Beckham earned a total of $450 million from all the projects and engagements she accepted when she was in the limelight. Currently, Posh is no longer as active in the entertainment industry, but she surely shows an impressive collection of investments to her name. Other than her own assets, her marriage has also done her well. After marrying the football superstar David Beckham, who also has an astounding net worth himself, she was able to maintain a very luxurious lifestyle together with her family.
Jessica Biel | Est. $18 million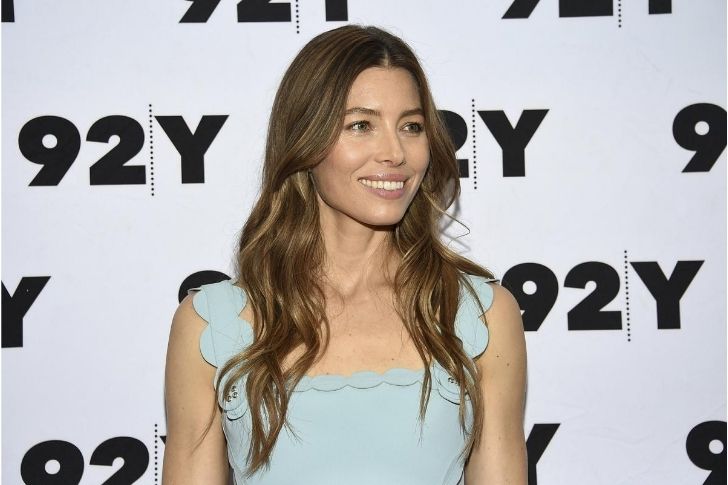 Known for her beauty and superb talent, Jessica Biel is hailed as one of Hollywood's A-listers and is also the wife of talented singer-actor Justin Timberlake. She first debuted in the longest-running TV series of WB, 7th Heaven. Her film debut, on the other hand, was in the film The Texas Chainsaw Massacre in 2003. Since then, Biel has begun to accept roles of different kinds. Although she doesn't have many projects lately, the actress has managed to remain within the Hollywood radar.
Her successful career in the entertainment industry has earned her an estimated net worth of $18 million. With this kind of money, you would think that personal investments are the only way to go, but this beauty also has a heart of gold. She is active in humanitarian efforts, and supports advocacies that are close to her heart. Biel was even given the Do Something Award for her admirable philanthropic work.
Kate Hudson | Est. $80 million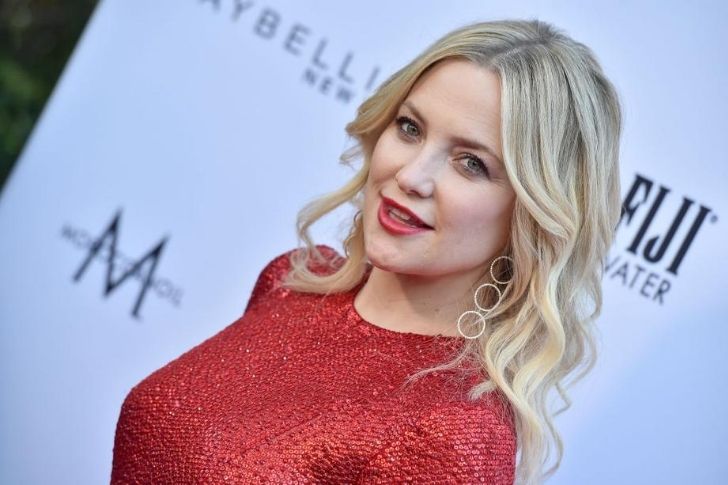 Famous for her million-dollar smile and recognized as one of the most attractive actresses in Hollywood, Kate Hudson has made many hearts swoon. It's not just her beauty that fans admire about her, but also her talent in acting. Be it drama, suspense, or comedy, Kate can do it all. She can even sing and dance. A total package, that's what she is. During her time in the industry, the media darling has amassed a net worth of $80 million. She has a long and productive career to thank for it.
With this money, Hudson made an investment toward buying back her beloved childhood home because she wanted her children to experience its wonder as well. Aside from this, Kate has also made a few investments. She established a clothing line called Fabletics, a sportswear and activewear brand. Today, the company has more than 30 physical stores, and just recently launched their online store.
Keanu Reeves | Est. $350 million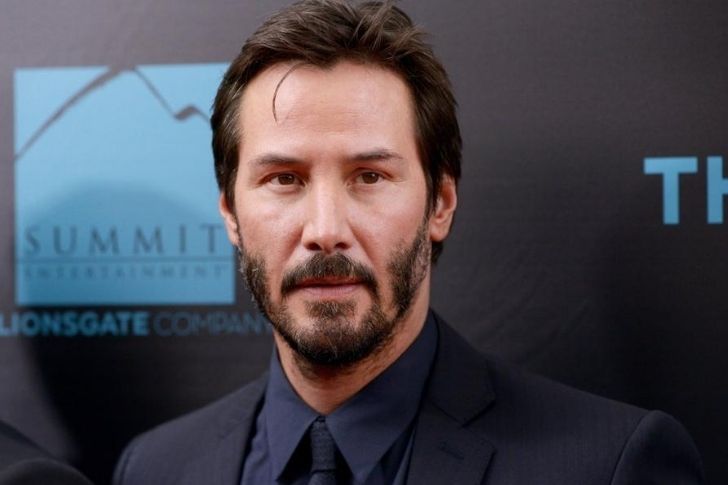 Widely known as the actor who portrayed the character Neo from The Matrix, Keanu Reeves is one unforgettable talent. To add to his extensive list of distinguished projects is the John Wick trilogy. Being a hugely successful start, it is a pleasant surprise for many that he chose to live in privacy and simple life unlike his other peers in the entertainment world. With a net worth of $350 million, Reeves chose to place his investment money in advocacies and charitable causes.
You will never see this humble actor parading around with luxurious belongings. In fact, he is beloved for his down to earth personality and is usually seen around the metro riding trains and waiting in simple diners. It must be his past experiences and childhood memories that make him choose this kind of lifestyle. Perhaps this is one of the reasons why he is so blessed in the first place and why fans are in awe of him.
Kevin Hart | Est. $200 million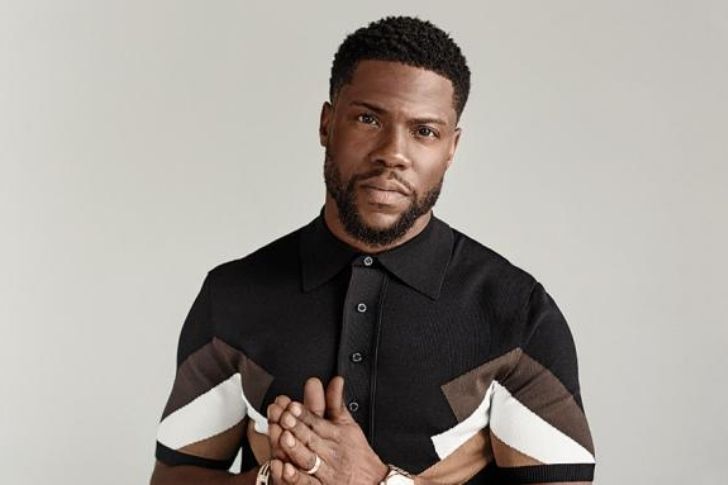 Funny man Kevin Hart is known for his comedy roles in films such as Central Intelligence and Jumanji: Welcome to the Jungle and Jumanji: The Next Level. Despite his huge success, Kevin Hart had a pretty rough start when he decided to pursue a career in the entertainment world. With many aspiring talents and rising comedians, it wasn't easy for Hart to rise above the rest. He was often humiliated on stage during his early days— to the extent where he was booed off the stage.
However, that didn't stop him from pursuing his passion. Hart persevered even more and worked on his material nonstop. Eventually, he found his way into the audience's favor and began a steady climb. He now has an estimated net worth of $200 million thanks to his brilliant work. With credit to his admirable dedication and passion for what he does despite the obstacles, this "short" guy has managed to reach the top.
Kandi Burruss | Est. $30 million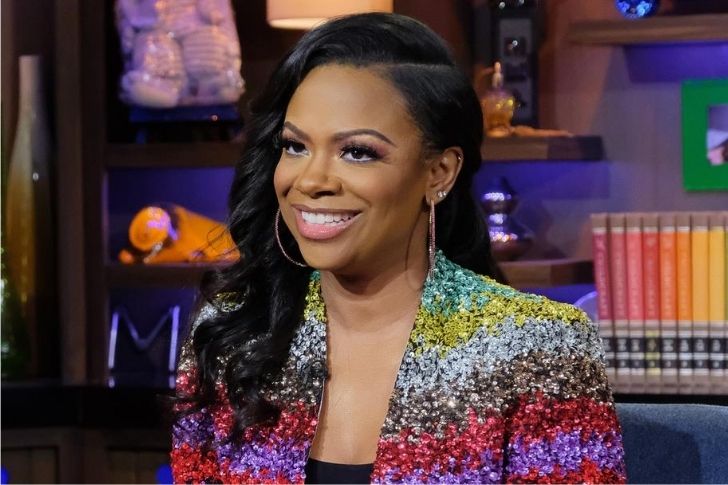 Kandi Burruss is a girl of many talents. She is not only a singer and a songwriter, but also a big-time music producer. She started out as a member of the band Xscape, where Burruss became popular for her looks and talent. Not only that, Burruss was also credited for her contribution to "No Scrubs", the chart-topping single of the group TLC. After some time doing acts with her group Xscape, she eventually became an award-winning solo artist and was even awarded a Grammy once.
Aside from music, Burruss is also a reality-TV star and has appeared in The Real Housewives of Atlanta. She was also a guest on Who Wants to Be a Millionaire. The degree of success that she has gained can be clearly seen in her net worth of $30 million. As she starts her acting career, we have yet to find her on the big screen, which we know will gain her more popularity across the globe.
Michael Phelps | Est. $80 million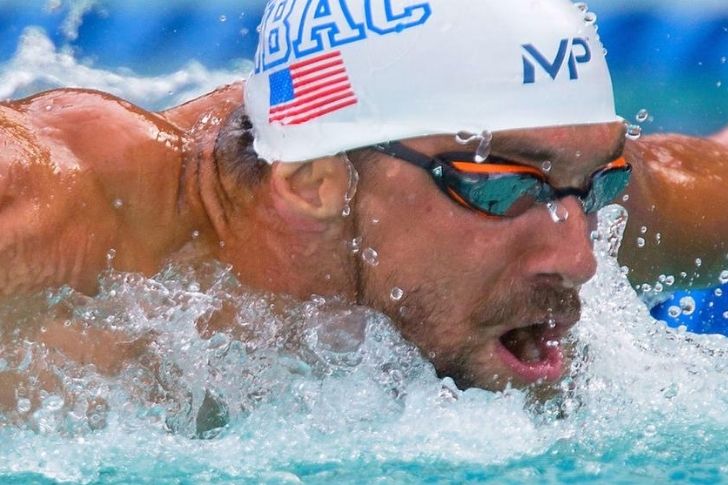 The 23-time Olympic gold medalist Michael Phelps has wowed the world countless times. The renowned swimmer was applauded and awarded as the fastest swimmer in the world during his time. He was also idolized by many aspiring athletes and considered an inspiration to the youth. Not only that, but he was also loved for his charm and appearance. He is one of the richest athletes with thanks to the remarkable skill he has displayed in his chosen sport.
Aside from wealth, he has also won many Olympic titles. Since then, he has gained a net worth of $80 million—allowing him to retire in comfort. He retired from doing sports but got his hands into a new interest and passion. Phelps acquired investments in real estate, along with a Land Rover as a treat for himself. On top of this, he also has a philanthropic streak and is a recognized advocate for mental illness awareness.
Jackie Chan | Est. $400 million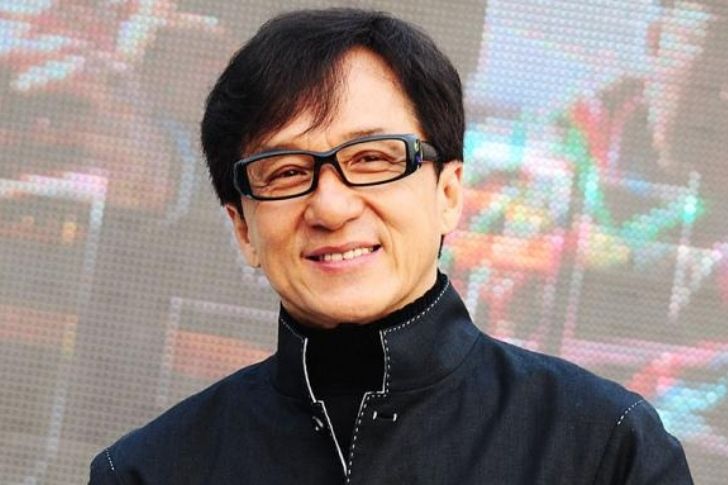 Another jack of all trades is Jackie Chan. The iconic Jackie Chan is an actor, martial artist and recently, producer rolled into one. Hailing from Hong Kong, Chan's successful career in Hollywood is proof that dedication and talent can manage to cross borders—including language barriers. Famous for his martial arts stunts and his comedic timing, he has made many top-grossing movies that helped cement his career in the United States.
His most applauded and debut films are Drunken Master and Rush Hour. These movies were so well-loved by audiences that they even made a sequel of the said movies. The action star now has a net worth of $400 million. The degree of his talent doesn't stop at acting, however. Did you know that in his homeland, the actor is also renowned for his prowess in singing, filmmaking, action choreography, and screenwriting? Now that he is reaching old age, Jackie has no plans to put a halt to his career. He is still doing films and we can't wait to see more of his amazing stunt choreography.
Chuck Lorre | Est. $500 million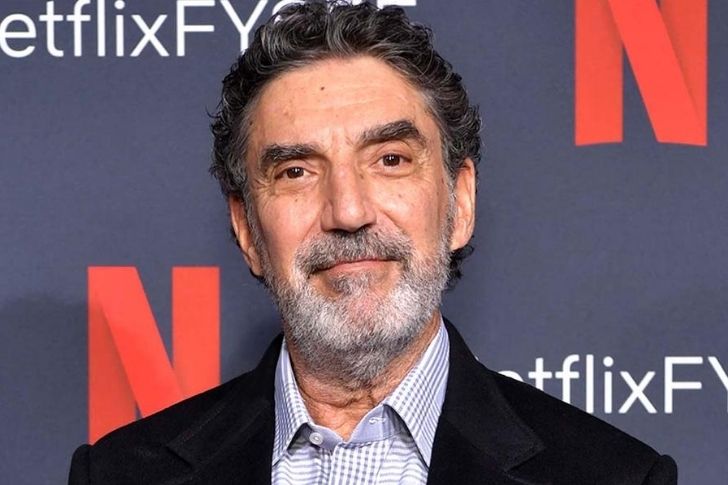 Who says that only actors can earn a hefty amount of money? Take Chuck Lorre for instance. The ultra-successful Chuck Lorre is the man behind hit TV shows Two and a Half Men, Grace Under Fire, and The Big Bang Theory. A notable scriptwriter, director, and producer, Lorre has managed to collect an estimated value of $500 million for his net worth. That is not a big surprise though, based on the success of his hit TV shows.
On top of these TV shows, he also wrote Deborah Harry's song French Kissin' in the USA. Given the size of his fortune, we're sure he can pursue other creative endeavors and indulge in various luxuries. However, Lorre is not the flashy type and likes to lay-low despite being a big-shot in the television industry. Chuck Lorre's brilliant mind seems to know how to manage his finances well enough that spending wasn't his thing.
Nicki Minaj | Est. $80 million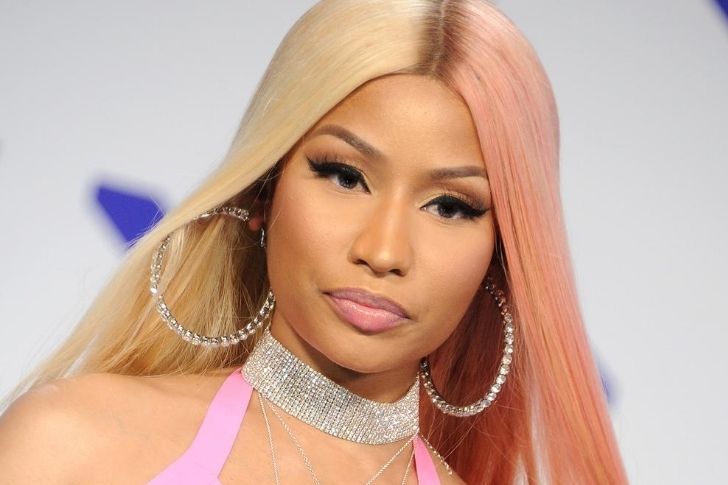 Pop icon Nicki Minaj has a net worth of $80 million. The Trinidadian-American rapper became worldwide famous for her show-stopping costumes and accent that set her apart from other female rappers. Much to her credit, her music has been well appreciated by the public and she has sold a huge number of albums over the years, as such is her mega-hit song, "Super Bass". Although she has been involved in some controversy and squabbles with other artists, Minaj's popularity and credibility as an artist weren't affected at all. As a matter of fact, it became her stepping stone to reach higher spots on the charts.
In the 12th season of the TV show American Idol, she sat down as one of the judges of the program and earned $12 million for the job. Music isn't Minaj's only niche. The famed rapper is also an endorser and has collaborated with several big brands in the past. Not wanting to be boxed into a single career, she has also dabbled into film production.
Celine Dion | Est. $800 million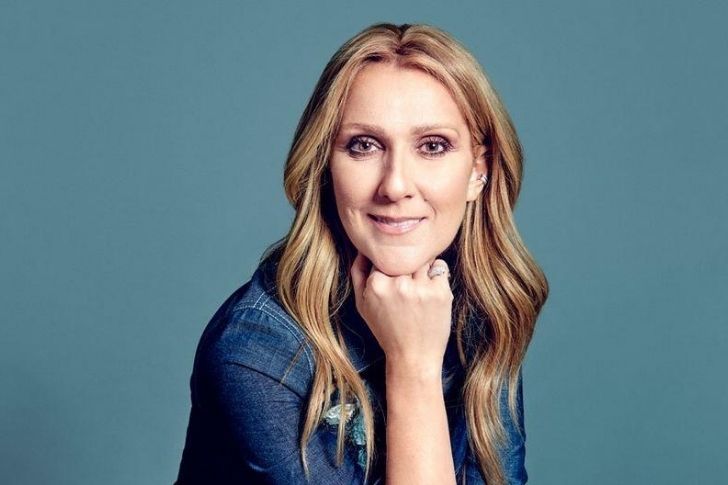 When talking about the music industry, the angelic singer Celine Dion can never be left out. Hailing from Quebec, Canada, the iconic songstress was already sharing her beautiful voice even from a young age. When she came to Los Angeles, her career took flight and the public loved her and her hit songs. She was the voice behind "My Heart Will Go On", which was used as the soundtrack in the blockbuster movie Titanic. It was also in the music scene where she met her husband Rene Angelil.
Their love affair was not as smooth and ideal as it seems. They were decades apart in age but they managed to brave the odds. Rene became her manager and through their teamwork, Dion's career became such a success allowing the songstress to earn a current net worth of $800 million. She and her late husband made many investments through the years, including properties and businesses which she now solely owns.
Christina Aguilera | Est. $160 million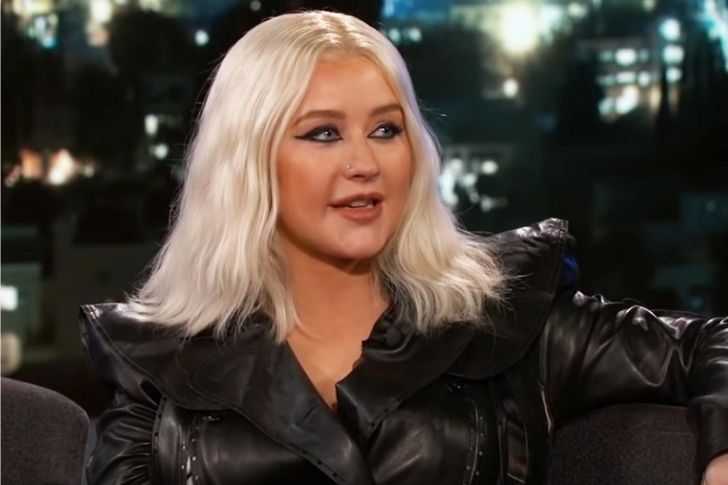 Small but powerful – that is what Christina Aguilera was during the early days of her career. Known for her powerful voice, singing prowess, and her small frame, Christina was one of the famous and loved singers during the early 2000s. The music icon Christina Aguilera has an estimated net worth of $160 million. Before becoming a pop star, Aguilera was first a Star Search contestant and a Mickey Mouse Club alumni.
Her singing career progressed in the early 2000s and has managed to stay relevant even at present despite her short hiatus to be with her family. Throughout her successful journey, she has afforded herself a couple of personal investments. This includes a gorgeous house that used to belong to Ozzy Osbourne. Located in Beverly Hills, the singer acquired the property for a massive $10 million. With her fortune, she'll be able to invest in just about anything she wants—including customizing her home's décor.
Jillian Michaels | Est. $18 million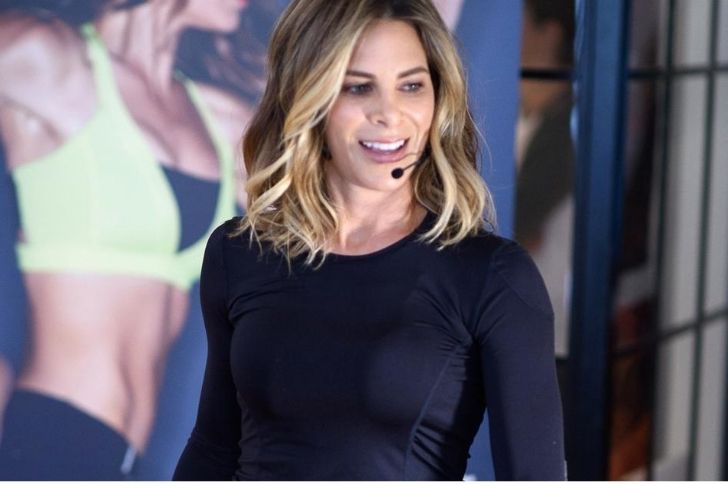 Jillian Michaels first rose to fame in 2004 when she appeared on the reality show The Biggest Loser as the show's fitness instructor. Since then, she has become one of the most in-demand personal trainers and has been aiding people with their fitness journey through her work. She has amassed a total of $18 million from her career. Following her popularity in The Biggest Loser, she then starred in her own spin-off show named Losing It With Jillian. In 2010.
As her career grew, she managed to make a few investments to grow her money. Just recently, she launched her own fitness app, Jillian Michaels: The Fitness. Her app gained worldwide popularity and received several awards in the health and fitness categories from both Google and Apple. The app has in-app purchases; she probably makes a lot from it as she is viewed as a trusted health and fitness personality.
Denzel Washington | Est. $250 million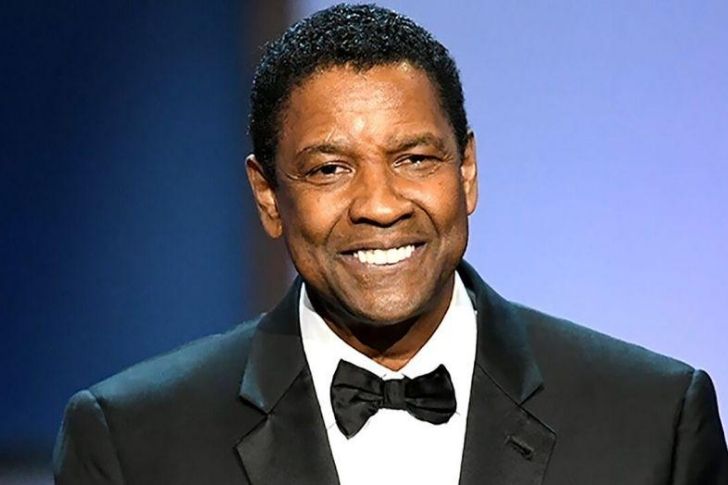 Denzel Washington undoubtedly has an impressive career track. He has numerous blockbuster movies to his credit which helped him become one of the most admirable and reliable action stars of Hollywood. Despite his fame and popularity, he also managed to maintain a good reputation. With several decades in the industry, he remains one of the most sought-after actors of his generation, thanks to his versatility.
Sure, he has gotten older, but don't ask him about retirement plans! His career isn't over yet as he has a lot in store for his fans. We will continue to look forward to more of his films. His current net worth is estimated to be at $250 million and through his earnings which he can provide a comfortable lifestyle for his family. A devoted Christian and a family man, we are sure that Denzel has availed of insurance plans and made several investments for his family.
Ciara | Est. $20 million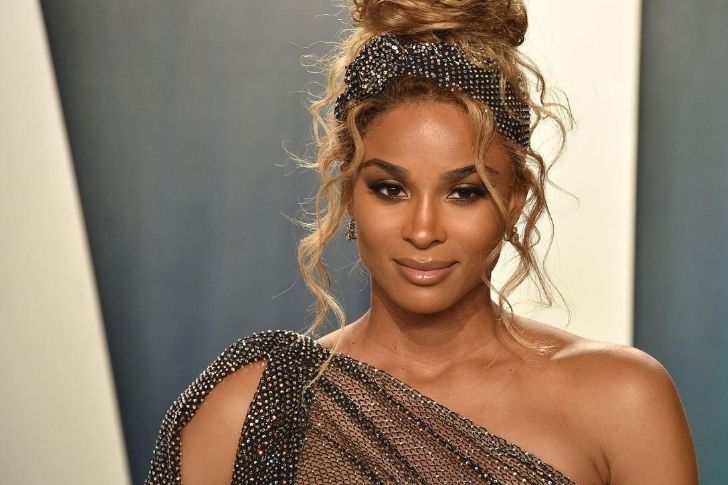 Famous singer Ciara has an estimated net worth of $20 million. During the height of her career, she sold millions of albums and had a lot of successful tours. What we love about Ciara apart from her sultry look and sexiness is her towering height. It totally matches her beautiful face which makes her a total package. Ciara's singing talent is what brought her to fame. With that alone, she managed to build a reputation, which keeps her relevant even today.
Over the years, however, she has chosen a more private lifestyle with few minimal rumors of her dating. She kept a low profile and got married to NFL player Russell Wilson. Private as she is, the couple decided to raise their family away from the prying eyes of the media. Wilson has a personal net worth of $45 million and with their assets combined, making an investment in the home of their choice should not be a problem.
Chris Hemsworth | Est. $130 million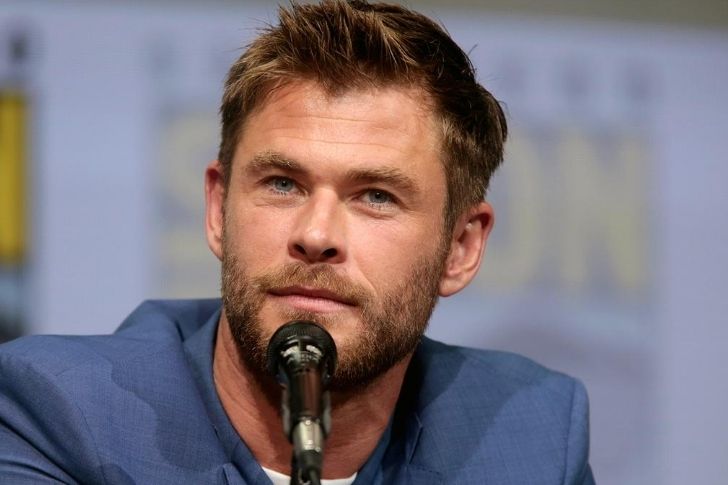 Among other stars who reached stardom in their 30s is Chris Hemsworth. It was his role as Thor that left a mark on the industry and made him a household name. As of today, Chris is one of the most prominent actors in Hollywood like his Avengers co-stars Robert Downey Jr. and Chris Evans. Chris Hemsworth is consistently ranked among actors who have the highest income. With his role as Thor from the Marvel Cinematic Universe, he has earned a net worth of $130 million.
With the amount he earned, he has made investments in a number of properties including some properties in Australia. Currently, he lives in a beachside residence with his family, away from the frenzy of media and the public. As a provider, he certainly has done a great job when it comes to making sure his kids grow up in a secure environment. It's safe to say, he's a real-life superhero!
Jay Leno | Est. $450 million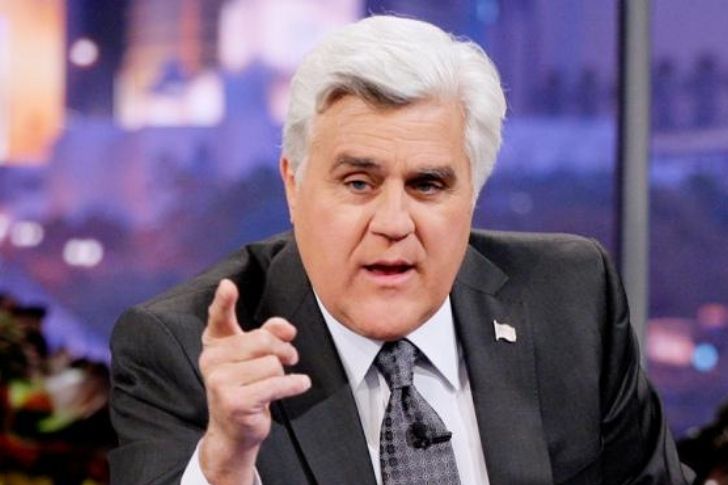 The legendary comedian Jay Leno has earned himself a net worth of $450 million. His impressive net worth is credited to his long-running career in Hollywood and his popular talk shows The Tonight Show with Jay Leno. Leno's success has earned him a faithful following despite his retirement from hosting the show. But as his hosting stints came to an end, he made a new career plan for himself.
With the number of earnings he made throughout his career, he chose to invest it to make his own content. He also acquired properties and assets along the way. Among the many assets he owns, his collection of luxury cars seems to be what gives him the most pride. The funny guy, with his gift of hosting, still made two of his passions work together. It was reported that he hosted a show featuring his collection and that of others as well! Now that is one smart way to make a living.
Wesley Snipes | Est. $10 million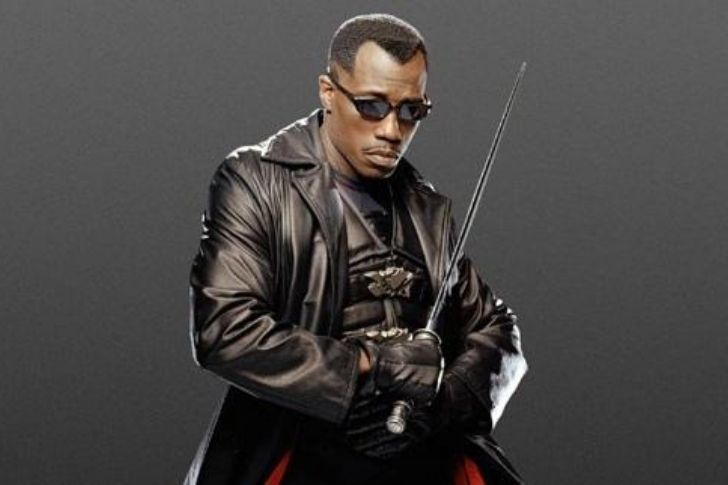 Another fan favorite action star is Wesley Snipes. Wesley has an estimated net worth of $10 million. His film resume shows him starring in films like White Men Cannot Jump, Rising Sun, Waiting to Exhale, Demolition Man, and Blade Trilogy. Among his most notable movie appearances, the martial artist and film producer is best known for playing the Marvel character Blade. His expertise in martial arts contributed greatly to his success in the industry. He has a black belt fifth degree in Karate, not to mention ample skill in Brazilian jiu-jitsu as well.
For this reason, his stunts and moves are precise and realistic, which is why the viewers see his acting as believable. He took a break for a while and just recently made his return to the screen. Wesley was seen in the hit movie The Expendables 3 back in 2014 where he was hired by his friend, Sylvester Stallone. He is also said to star in Coming 2 America with Eddie Murphy.
Will Smith | Est. $350 million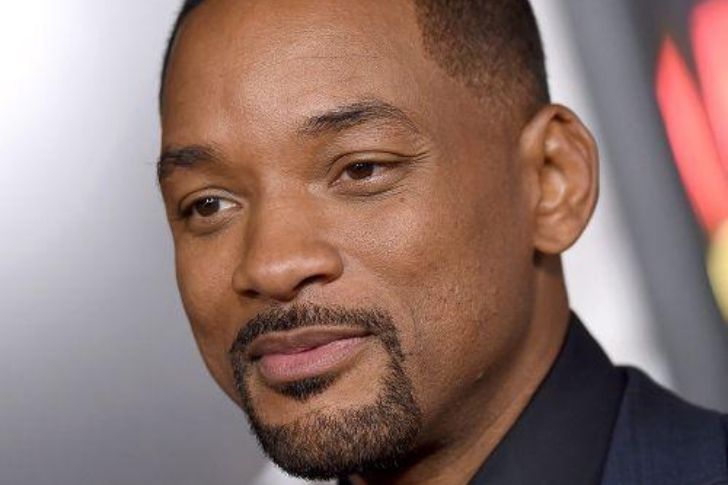 Of course, we couldn't leave Will Smith off the list! Who doesn't love the uber-talented Will Smith? Will has displayed his greatness in acting, comedy, dancing, and singing throughout his career. He passed down his talents to his kids, Jaden and Willow Smith. His kids are all grown up now and excel in their own careers. Jaden has starred in many films, including a few with his dad. The Pursuit of Happyness star Will Smith has enjoyed a highly successful career for decades now. His popularity has reached a degree where he is considered an icon of his time.
Displaying talent, dedication, and acting versatility, the actor has earned recognition from his fans, his colleagues, and prestigious award-giving bodies. He has a net worth of $300 million, which he earned through his work in the entertainment world. Together with his wife Jada Pinkett-Smith, who is also his business partner, they are consistently working on expanding their different business ventures. This includes their real estate investments throughout the country.
Lee Majors | Est.$15 Million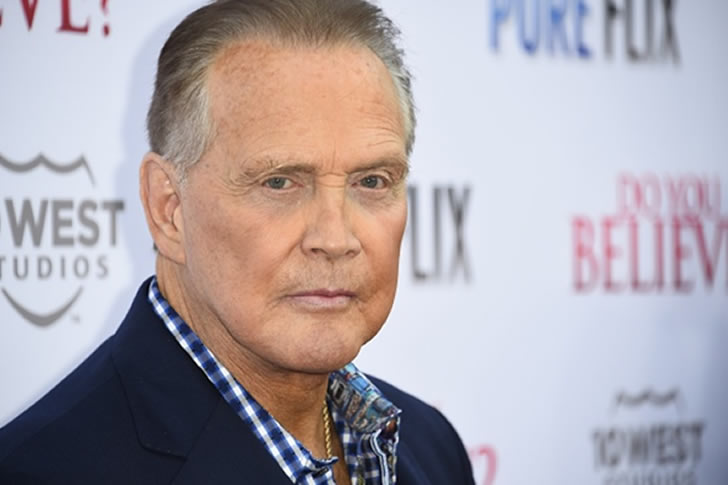 If Lee Majors had not suffered a back injury in college, he may have been known as a football player rather than a famous actor. Because of a back injury, he ended his college career and converted to an acting career. It must be fate that moved him in this direction as the 81-year-old actor ended up having a very successful career in Hollywood.
Lee Majors left audiences numerous classical characters such as Heath Barkley in The Big Valley, Steve Austin in The Six Million Dollar Man, and Colt Seavers in The Fall Guy, which helped him earn critical acclaim in Hollywood and lots of money. As of 2020, Lee Majors has an estimated net worth of $15 million. As he is about to retire anytime soon, the actor has already invested in a house for his family, free of mortgages, and a few more investments for his retirement.
Megyn Kelly | Est. $45 million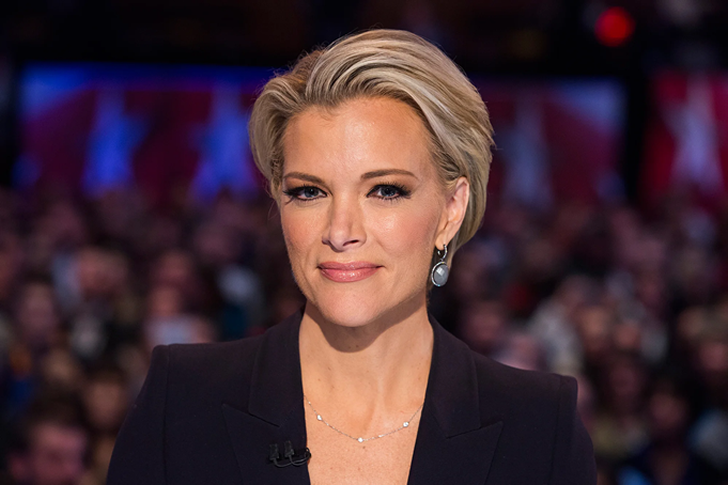 Born in Champaign on 18th November 1970, Megyn Kelly is a television host and political commentator who has a net worth of $45 million. Kelly has enjoyed a long and successful career as a TV news correspondent, anchor, and host. In the past, she has worked for major cable news networks such as Fox News and NBC News. During her time at Fox News, Kelly eventually reached a peak salary of $8 million per year which made her one of the highest-earning employees at the network.
She was also named by Time magazine as one of the 100 most influential people in the world in 2014. Even though she left her home network, Fox, in 2019, Megyn is nowhere near resting or retiring. Just this September 2020, Megyn launched her own production company and a podcast named The Megyn Kelly Show that aired in the same month of 2020.
Anderson Cooper | Est. $200 million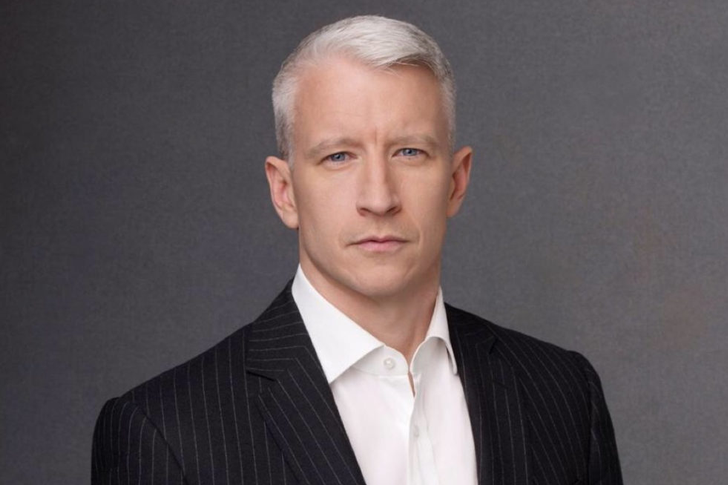 The award-winning and highly regarded journalist and TV personality Anderson Cooper is a crowd favorite for many reasons. Anderson Cooper whose net worth of $200 million according to Celebrity Net Worth was a dedicated journalist with an interesting life story. He graduated from Yale University and pursued an entry-level career in ABC. The hard-working Anderson Cooper climbed his way to the top and managed to land himself a job covering significant events such as the death of Pope John Paul II and the wedding of Prince Charles and Lady Camilla Parker Bowles.
His mother is Gloria Vanderbilt, an heiress and fashion icon who passed away in June of 2019. But Cooper's never relied on his family lineage to support himself based on his previous interviews. The Los Angeles Times also reports that Cooper's net worth is estimated to be at US$100 million before the inheritance. As the current host of the CNN news show "Anderson Cooper 360," he makes an annual salary of $12 million. He also managed to purchase the historic Rye House with his partner in 2014 proving that he is financially independent.
Monica Lewinsky | Est. $1.5 million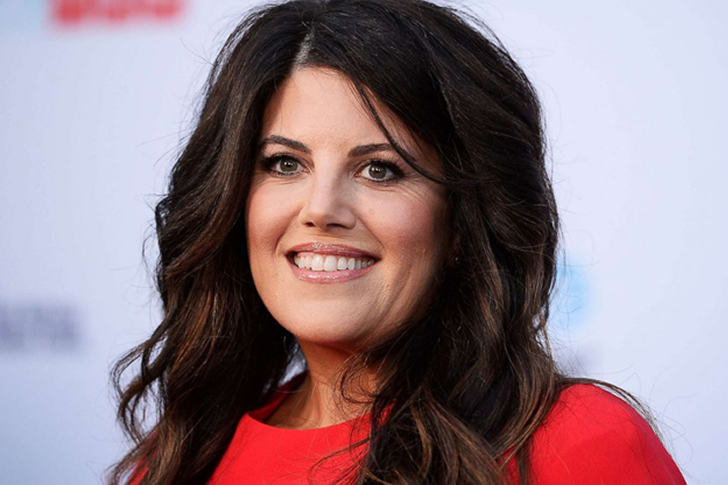 Unlike any other entries to this list, Monica Lewinsky might be doubted as a celebrity nor anyone's favorite due to the cause of her fame. Monica Lewinsky, who was born on 23rd July 1973 in San Francisco, is an American author, fashion designer, public speaker, and anti-bullying activist who has a net worth of $1.5 million. The woman was flung into the spotlight after it was revealed that she had a sexual relationship with President Bill Clinton while she was interning in the White House between 1995 and 1997.
Since the scandal, Lewinsky has become somewhat of a celebrity and teamed with author Andrew Morton to publish the book Monica's Story in 1999. In the following years, she worked as a fashion designer. But more recently she has become a prominent proponent of the Metoo scandal and anti-bullying advocate as she personally experienced bullying during the time of the scandal.
Alexis Ohanian | Est. $40 million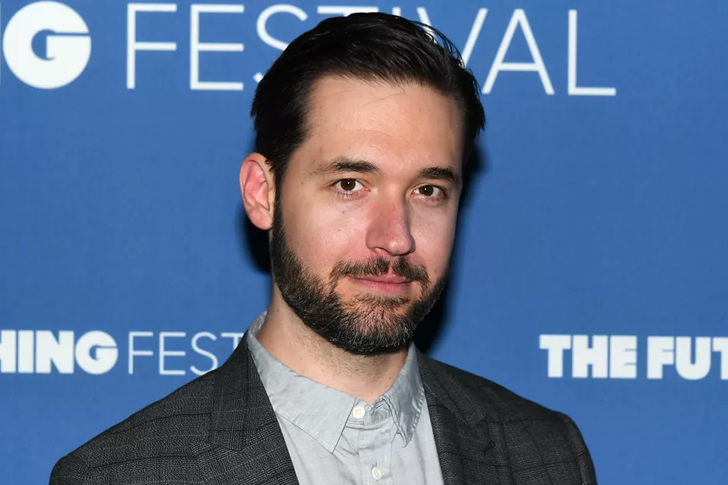 As an American technology entrepreneur who has a net worth of $40 million, Alexis Ohanian is not only the co-founder and executive chairman of the social news website Reddit, but also notable for being married to tennis superstar Serena Williams. His life became public interest when his name was associated with Serena Williams. Rumors swirled that Alexis was dating tennis star Serena Williams in October 2015. The couple announced that they were in fact engaged after spending a little over a year quietly dating away from the press on December 29, 2016.
In September 2017, the couple got married and shortly after welcomed their first daughter. Beyond his fame as Serena's husband, Alexis is a very successful businessman. He has a lot of business investments, specifically online-based companies, and has partnered with start-up companies. As he became an internet business mogul, he was then named "The Mayor of Internet".
Lisa Bonet | Est. $14 million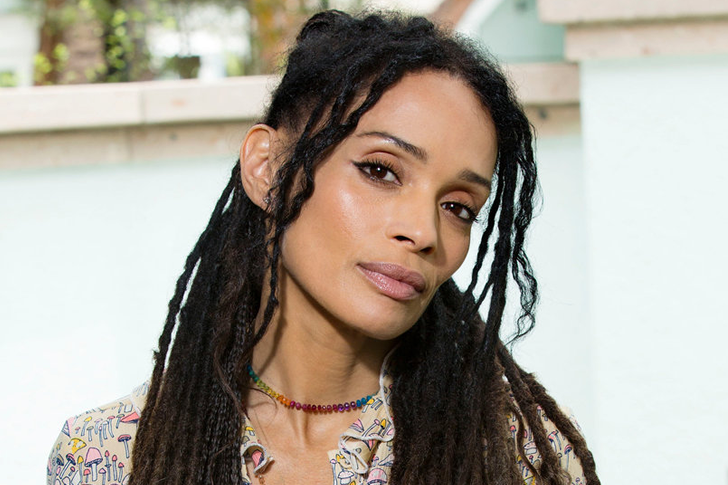 Lisa Bonet is perhaps best known for her role as Denise Huxtable as an American actress on the NBC sitcom The Cosby Show which originally aired from 1984 to 1992. Since she stepped on the scene in "The Cosby Show", she's been a beauty that's too cool for school. Bonet is also known for her work as an activist, and the best romance with husband Jason Momoa who is 12 years younger than her. She also had a high-profile marriage to the singer-actor Lenny Kravitz, with whom she shares daughter Zoe Kravitz.
Today she has a net worth of $14 million which is a combined net worth with her partner since 2005 (and husband since 2017). Currently, Lisa is married to actor Jason Momoa. Even though her husband is making big waves in Hollywood, she still has her money and will not be dependent on the credits of her husband.
Wendy Williams | Est. $40 million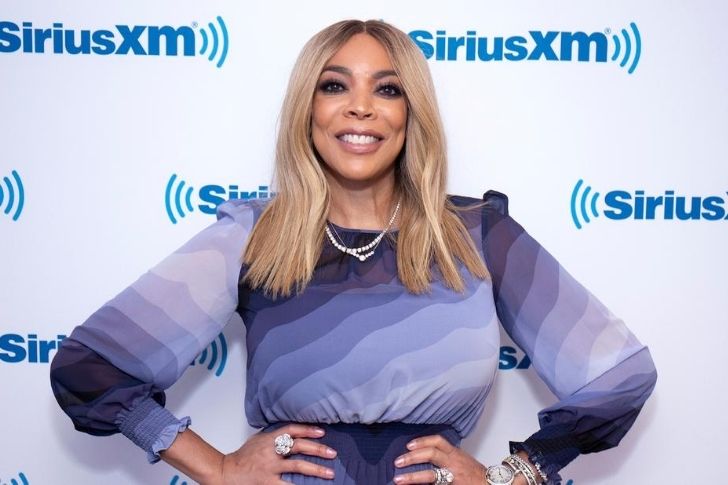 Radio and publishing big shot Wendy Williams have an estimated net worth of $40 million. The multi-talented Williams has ventured into different media careers such as disc jockey, TV host, actress, and recently, a stand-up comedian. Born in New Jersey, Williams went to Boston's Northeastern University to earn her degree. Life has its way of pointing you to your destiny as she first worked as the disc jockey for the university's radio station. During her early years working as a professional, she held jobs in Virgin Island's WVIS, New York City's WRKS, and eventually Hot 97, before moving to a radio station in Philadelphia.
She soon rose to fame as a DJ and she accumulated a fortune from it. Through radio, she also met her husband, Kevin Hunter who eventually became her manager. Now that her career has gone on to different stages, she must have acquired a few properties and financial holdings that will support her and her family all throughout their lives.
Ellen Degeneres | Est. $490 million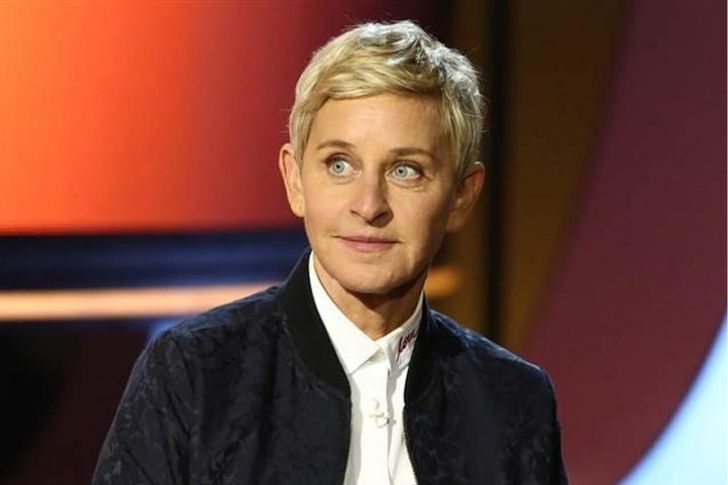 The widely successful TV personality Ellen DeGeneres has come a long way since the beginning of her career. Currently, she receives much credit for being one of the most important TV hosts on American TV. DeGeneres began doing stand-up comedy when she was only 23 years old in much smaller stages. After years of hard work, she landed her own talk show, which was named after her. The Ellen DeGeneres Show became such a hit that it earned $87.5 million a year.
She is best known for inviting personalities from different walks of life and nationalities to be guests on her show. Other than this, DeGeneres also did voices in movies like Mr. Wrong, Finding Nemo, and The Love Letter. Her net worth now stands at $490 Million. As her name is already etched in Hollywood, no amount of scrutiny and rumors can hurt her. Despite the recent talks about her attitude and rules on her show, she still stands her ground and runs her show flawlessly.
Snoop Dogg | Est. $150 million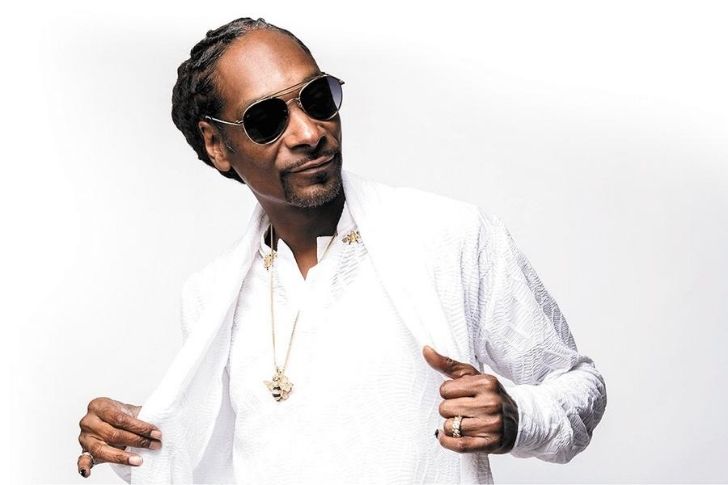 The famous rapper Snoop Dogg has an estimated net worth of $150 million. He gives credit to the popular celebrity Dr. Dre for helping him build his career. All his hard work has been paid off and Snoop is now one of the richest rappers in the world. His popularity during the 90s has yet to fade as well. While he is not busy making music, he works on TV shows and films. His latest work collaboration with Martha Stewart had him co-host Martha & Snoop's Potluck Dinner Party, which made big waves in the industry. It receives a lot of praises and thumbs up from both Martha and Snoop's fans.
Best of all, seeing Snoop old antics in a show cracks everyone up. Snoop Dogg still continuously makes music to date so we can expect more songs and collaborations from him in the future. A lot of his music has managed top ranks in the charts and his works with different artists are also undoubtedly impressive.
Harrison Ford | Est. $300 million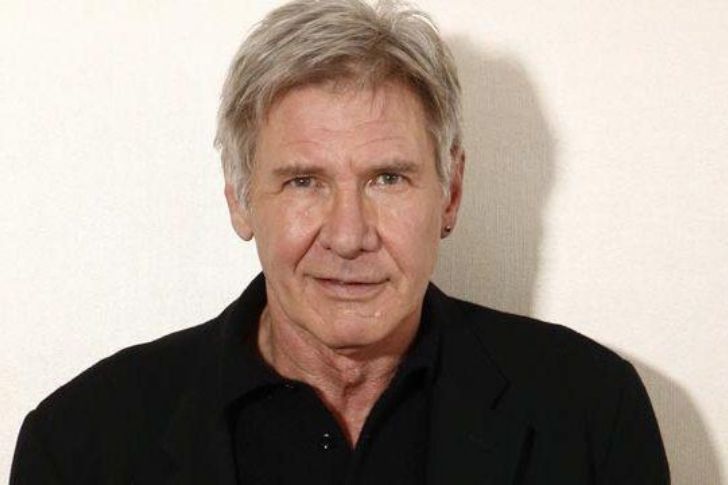 Starting as part of the crew making props backstage, Harrison Ford's luck surely changed big time. After fifty years of doing memorable projects and working hard, he has earned a total net worth of $300 million. His talent, skill, and versatility in the industry simply shined through. Now that he's considered a veteran in the field, his popularity is overwhelming and his bank account is reaping the benefits. Ford is also a pilot! Before getting into the entertainment industry, he was training to fly aircrafts. However, since he was short of money, he discontinued the training.
Now, Ford is a licensed pilot and has invested in several aircrafts. It was reported that the total amount of his films amounts to $9.3 billion, based on worldwide earnings. With his massive earnings, all he needs is great money management, we can guarantee that not only will he stay afloat financially, but he can also maximize the perks of his famed and precious time in the spotlight.
Richard Gere | Est.$120 million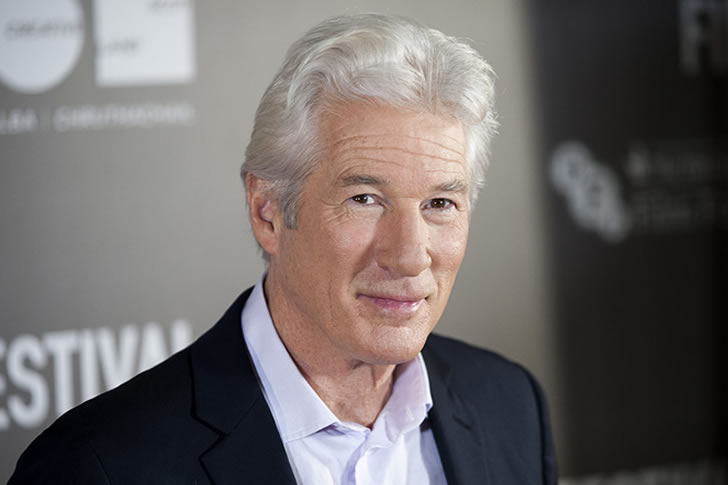 Born in 1949 in Philadelphia, Pennsylvania, Richard Gere, the famous actor, started his career in the 1970s. Initially, Richard Gere was widely known by the audience for his portraying in the American Gigolo. Subsequently, he received critical acclaim for his staring in such movies as "Pretty Woman", "An Officer and A Gentleman", and "Chicago".
Apart from his acting skills, he also has his striking good looks to thank for his ginormous Hollywood success. He is known to have an oozing sex appeal and smile that can make every girl fall in love with him. He was even hailed as the sexiest man alive in 1999. No doubt that Richard Gere is not only a rich man who has an estimated net worth of $120 million but a kind and generous person who spend lot of his money in philanthropic work and activism with his activist wife Alejandra Silva.
Parker Schnabel | Est.$10 million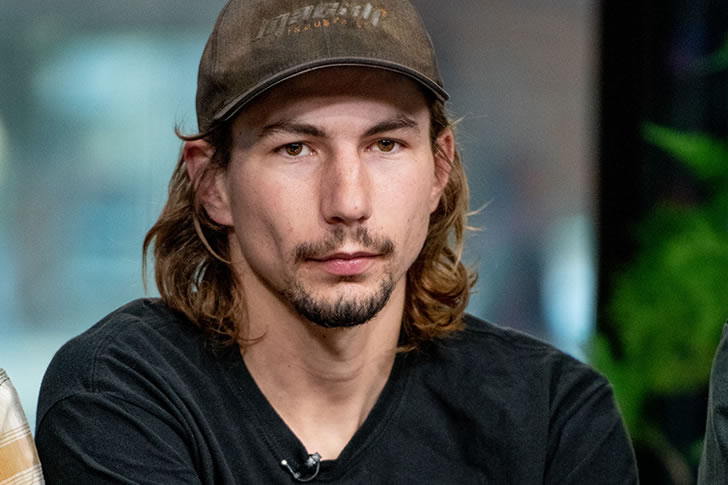 As the saying that to be known as early as possible, Parker Schnabel was widely known for his starring in Gold Rush Alaska, a reality TV show on Discovery Channel. Inspired by his grandfather, Parker spends his whole childhood in being involved with mining. He is considered a young visionary, at age 16, he gave up college and made his way to begin his mining career.
As of 2020 and at the age of 26, Parker Schnabel has already earned an estimated net worth of $10 million which mainly from gold mining and investments making him one of the youngest millionaires. Instead of a fancy house and car, Parker Schnabel is willing to spend his money on investments that he truly believes in so that he can improve his net worth in the future. As such, he made several more spin-offs of his gold mining TV show, which he also produced.
Chuck Norris | Est.$70 million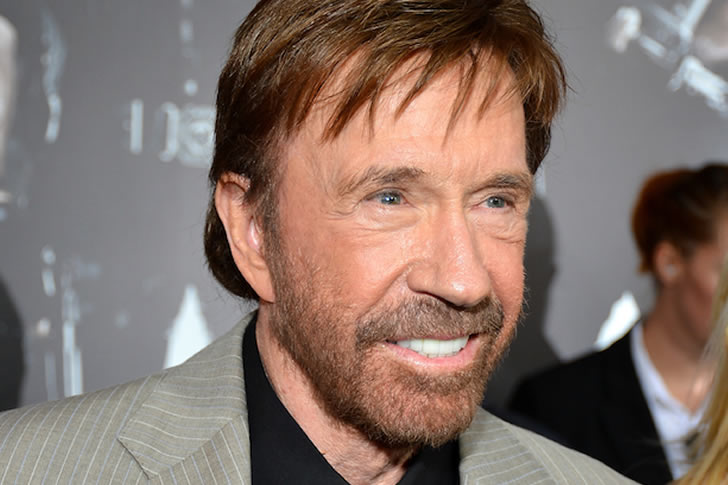 The martial artist, actor, producer, and screenwriter Chuck Norris has earned an estimated net worth of $70 million as of 2020. He started his career when he served in Air Force and studied Tang Soo Do when he was stationed at Osan Air Base in South Korea. This helped him earned lots of martial arts championships and established an individual school of martial arts Chun Kuk Do. Subsequently, he joined Hollywood and starred in many action movies all thanks to his affiliation with Bruce Lee.
He first started as a stunt double and was eventually discovered later on. He left us numerous classical roles especially the role in The Way of Dragon. Norris has been on a hiatus since his last film appearance in The Expendables together with other veteran action stars. We are sure that he has invested well enough to live a secure life for himself and his family.
Pierce Brosnan | Est. $100 million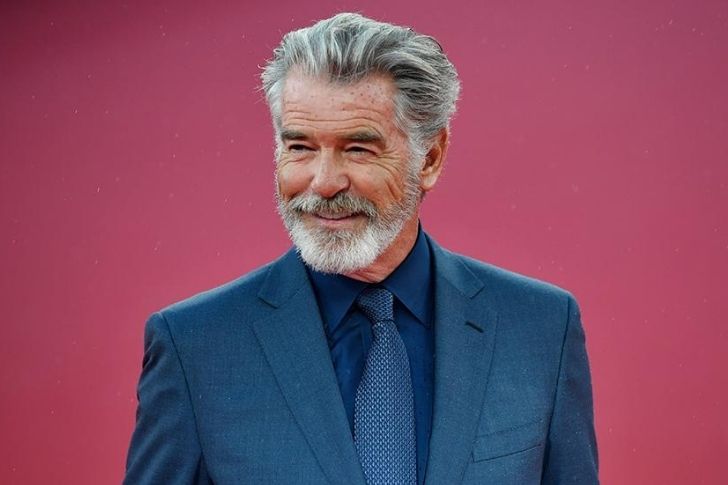 Another member of Hollywood royalty on this list is Pierce Brosnan. The Hollywood actor gained worldwide fame when he became the 5th actor to play James Bond. He made appearances in the movies The World is Not Enough, Tomorrow Never Dies, and Die Another Day. Because of all the work that he has done, he has earned a net worth of $100 million. Aside from being an actor, Brosnan also produces films making him one of the most established male actors in the industry.
As he was blessed with a good career, Brosnan also participates in civic duties. He is an activist and environmentalist. Unlike his character James Bond, he has a stable relationship. He married journalist Keely Shaye Smith in 2001 and more than two decades into their marriage, the couple has already made a lot of investments to their name, including donations to advocacies close to their hearts.
Katy Perry | Est. $330 million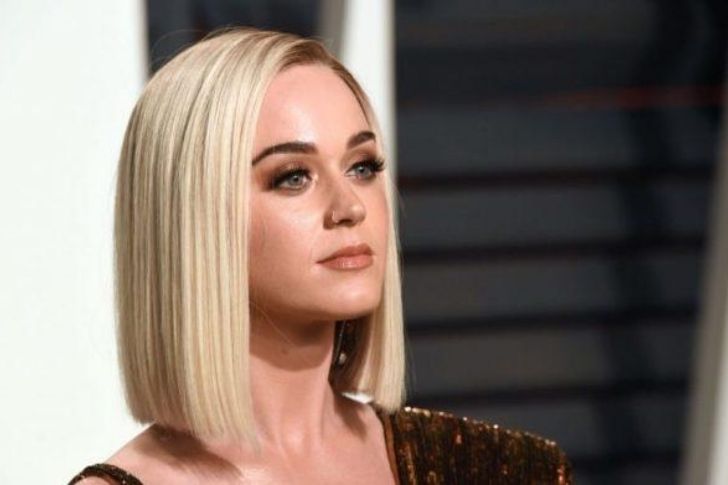 Not many know this, but pop sensation Katy Perry had an entirely different life during her childhood. Having experienced relying on soup kitchens for food, she certainly learned how difficult life can be. Because of her talent and dedication to her work, however, she is now one of the most popular artists of her time. Her music proved to be hit chart-worthy and she has gotten several awards and recognitions for them as well.
Through her successful career, she has acquired a net worth of $330 million. Not only did she manage to make a living out of her ambition, but she also met the love of her life. She has been in a relationship with Orlando Bloom since 2016. The couple recently welcomed their first child, a daughter named Daisy Dove. With her investment money, Katy can now live a comfortable life with her family without worrying if her kid will have to rely on canteen food.
Phylicia Rashad | Est. $55 million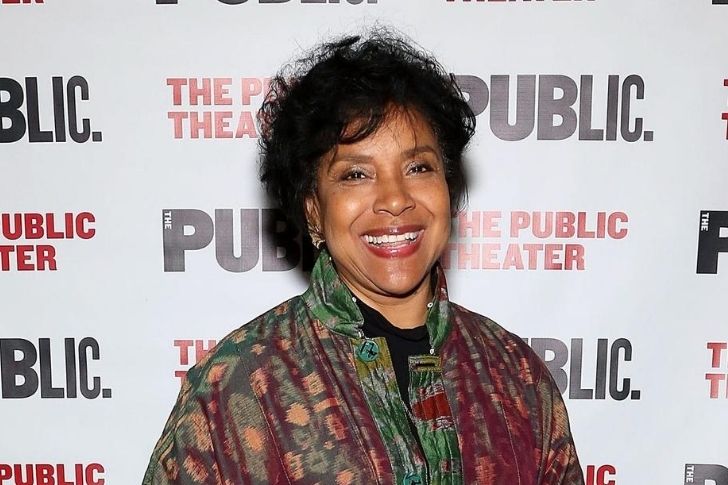 It is without a doubt that Phylicia Rashad is one of the most respected actresses of all time. Just by looking at her, we know she can deliver. Born in Houston, Texas, singer and actress Phylicia Rashad has had it good. She first became popular for her appearance in the hit TV series The Cosby Show. Rashad has displayed her talent on the small screen for some time now and even received credit for Outstanding Actress in a Television Movie, Mini-series, or Dramatic Special from the NAACP Image Award in 2009.
Rashad was also the recipient of a Tony Award for Best Performance by a Leading Actress in a Play with thanks to her performance in A Raisin in the Sun. Her hard work continues to pay off and has helped her earn a net worth of $55 million. As she is reportedly not thinking of retiring anytime soon, we do hope that she will make wise decisions and investments to preserve her hard-earned money and enjoy the rest of her life out of the spotlight.
Bill Cosby | Est.$ 400 million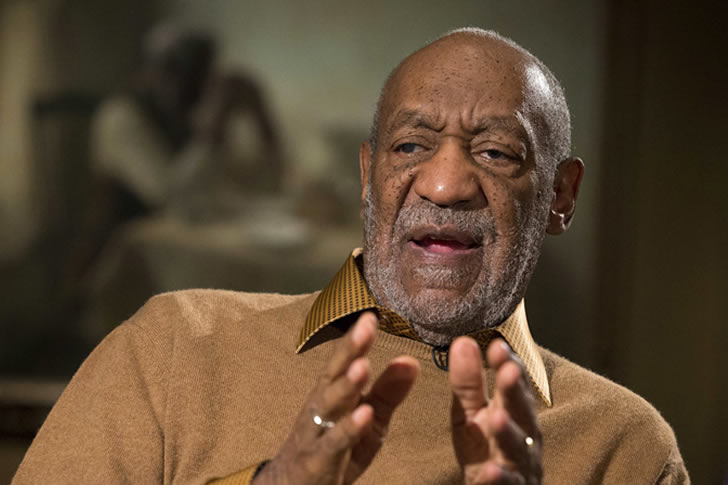 Bill Cosby seemed to have it all; money, fame, and credibility. However, it all crashed down one day when he was sued by several women beginning in the 1960s. After being involved in many controversies, Bill Cosby has lost his good reputation. However, he has not all lost his money yet. As of 2020, Bill Cosby has an estimated net worth of 400 million, thanks to his performance on the Cosby show.
Created and named by Bill Cosby, the Cosby show entailed Bill Cosby become a household name in the 1980s. Then it made him become the highest-paid television actor at that time. Time changes, today's Bill will pay much for his lawsuit. Thanks to his insurance company, he was able to save his earnings for the settlement of the case. No doubt that he will lose part of his wealth in the future.
Steve Carell | Est.$ 80 million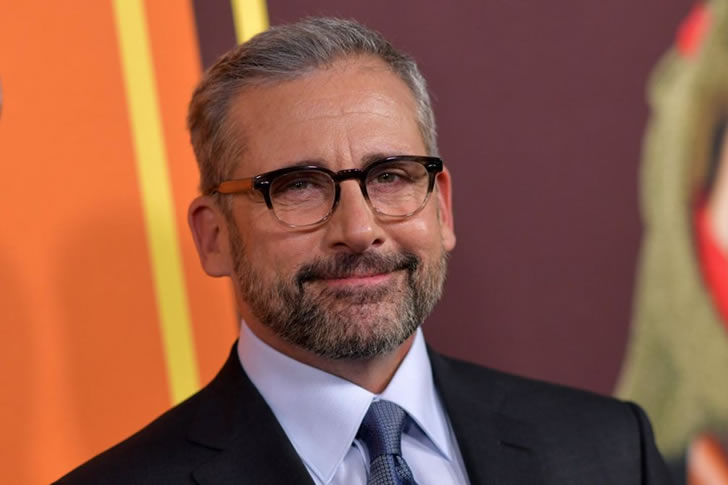 Steve John Carell was born in 1962 in Concord, Massachusetts. The famous actor Steve Carell has an estimated net worth of $80 million as of 2020. Carell established his career when he played the lead role in The 40-Year-Old Virgin. Since then, he was subsequently cast in comedy films. However, Steve Carell is not all about comedy. He also starred in dramas and biopic films such as The Big Short and Foxcatcher.
Prior to that, he starred in the TV series The Office which opened a lot of doors for him. No doubt that Steve Carell being a household name for us because of The Office. He doesn't limit his audience to adults only; he is also well-loved by kids for voicing Gru in Despicable Me. His artistry evolved and he then ventured to be a producer and director. At the age of 58, Carell has a considerably successful career and a hefty number of investments to live on.
Serena Williams | Est. $200 million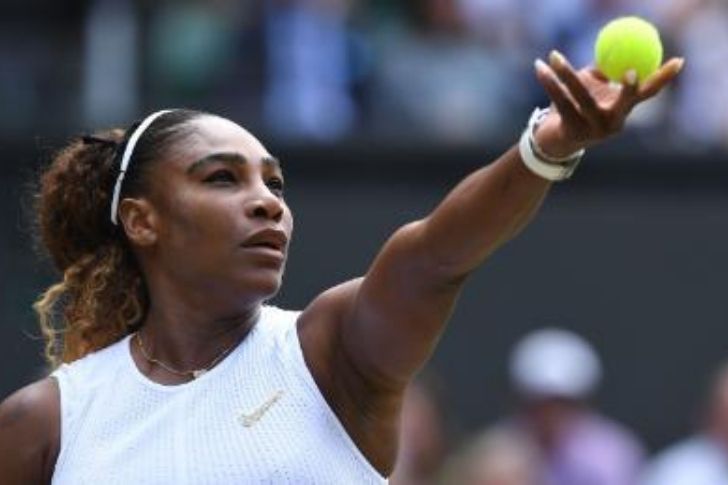 Champion tennis player Serena Williams topped the world record five times during her entire prolific career. Her career record makes her one of the most renowned athletes of all time. With her popularity and sportsmanship, there is a hefty amount of pay for every match she plays. She takes credit for being the highest-earning female prize winner ever. Winning double titles 13 times with her sister Venus Williams and singles Grand Slam titles 18 times alone, she has earned a net worth of $200 million over the years.
Because of this, she is also recognized as one of the richest female tennis players in history. Aside from breaking and making records during her stellar career, Williams has also endorsed popular brands such as Beats by Dre, Nike, JP Morgan, and Wilson. Now married to the internet businessman mogul, Alexis Ohanian, we are sure they have huge investments together that can last several generations.
Ron Howard | Est. $200 million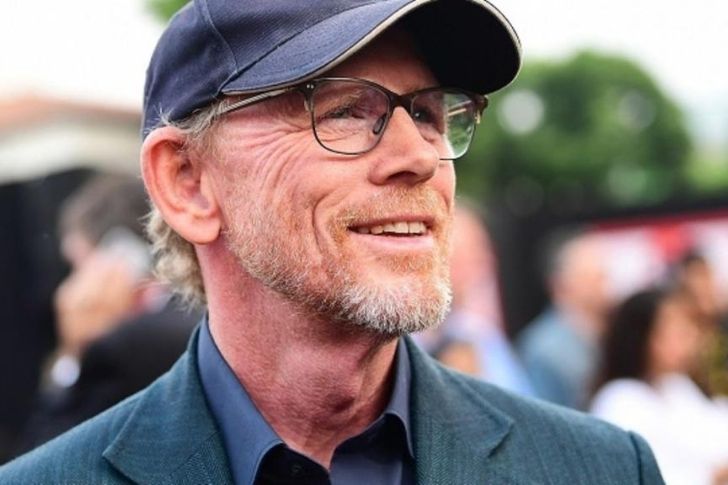 Ron Howard has an estimated net worth of $200 million. Ron started his career as a child actor. He gained the mass's attention when he was cast in the TV show Happy Days as Richie Cunningham. Since then, acting roles came for him from everywhere. Having done a lot of acting since his childhood, he saw himself working in a different field. Eventually, he went into directing and producing. His previous experience in the industry as an actor helped him deliver impressive work, for which he has won a number of awards and recognitions.
With his net worth, he has made investments in many assets including real estate, cars, and other celebrity luxuries. Having worked his entire life, literally, Howard is enjoying the fruits of his hard work and maintain a high-profile lifestyle. We hope though that he makes sure to keep enough savings just in case things go south.
Sugar Ray | Est.$ 120 million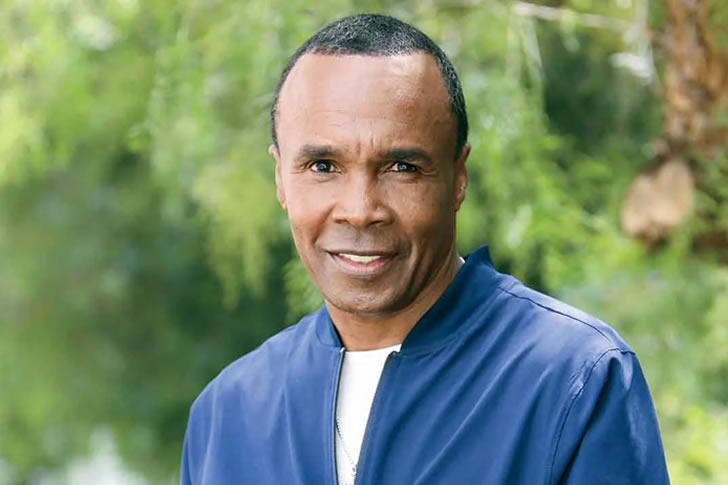 Sugar Ray Leonard is best known as a professional boxer and motivational speaker. Starting his career in boxing in 1969, Sugar Ray won plenty of critical awards especially The Olympic Gold Medal successively and was regarded as one of the greatest boxers of all time. After his retirement from boxing, Sugar Ray turned his way to being a boxing analyst. With his gift of empathy and wisdom, Sugar Ray has become a known motivational speaker. Not wanting to stop in just two careers, he grabbed the opportunity to take on some acting roles too.
His hard work paid off immensely as he not only gained more praise and recognition but also made more fortune for himself. As of 2020, Sugar Ray Leonard's net worth is approximately $120 million. It is a considerably huge amount for a long-time retired boxer. Without a doubt, this will help secure his family and the generations after. However, knowing how hardworking Sugar is, he must have made a few business engagements to grow his earnings.
Gal Gadot | Est. $20 million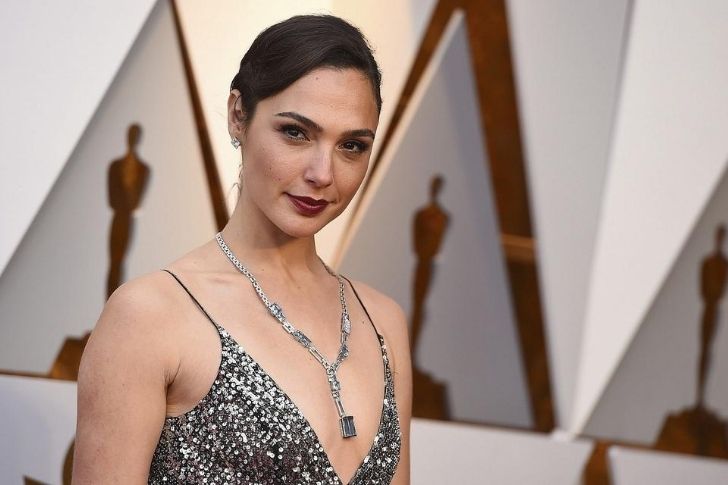 Gal Gadot's career started when she won Miss Israel in 2004 and later represented Israel in Miss Universe. After her successful journey as a beauty queen, she went on to pursue modeling. Eventually, she began making her way to Hollywood to try her hand at acting. She got her big break after being cast as Wonder Woman. Fun fact: Gal was pregnant while she was filming Wonder Woman. It is quite amusing that she didn't look remotely pregnant in the film.
Did you know that before becoming an actress, the Israeli beauty queen once served as a female soldier for two years? She also confessed that her journey as a beauty queen was not something she enjoyed. In fact, she quite detests that time of her life. The real-life Wonder Woman has earned herself a net worth of $20 million and has more than enough investment money for herself and her family's future.
Mark Wahlberg | Est. $300 million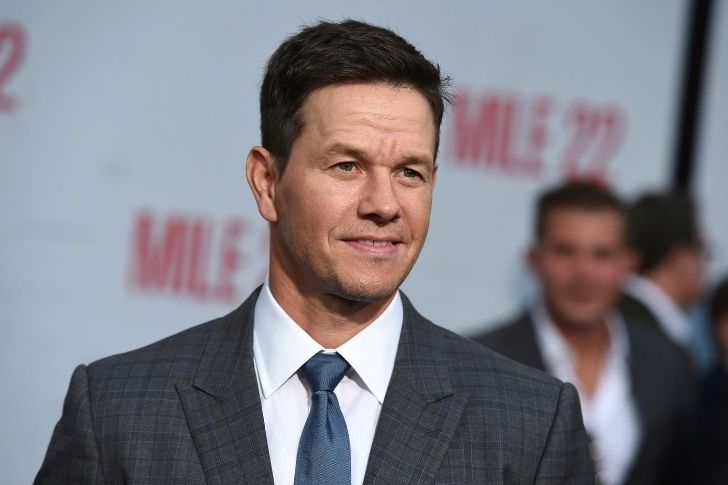 Mark Wahlberg started out as a model before switching to music. His music career was a blast being the voice behind the hit song Good Vibrations. Shortly after his music career, he then went on to acting. It is without a doubt that Marky Mark had the stunning looks to be a successful actor. Thanks to this, his income and reputation increased significantly. His talent shone in his many appearances on the big screen.
The actor has also shown versatility and in-depth character study whenever he takes on a new role. He has appeared in comedies, action-thrillers, and drama, all of which received praises. Currently, he has a net worth of $300 million thanks to his blockbuster hit movies Transformers: Age of Extinction and Transformers: The Last Knight. With his earnings, he placed investment money on setting up a family business. Wahlburgers, their burger joint, is a major success. Who knows? With proper planning, it could grow even bigger in the future.
John Goodman | Est. $65 million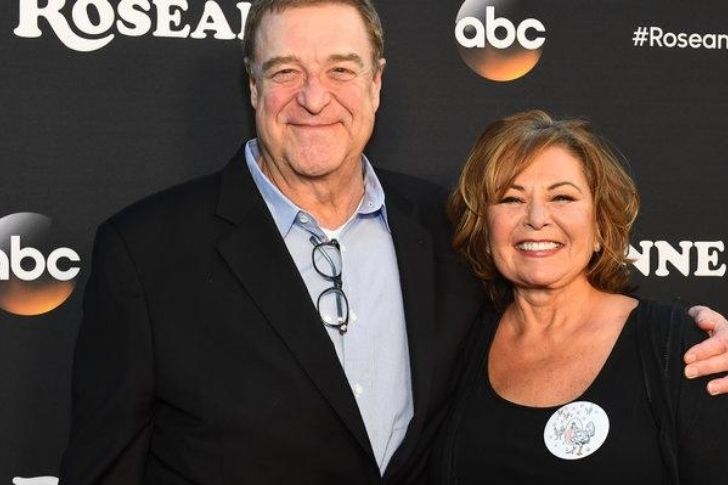 John Goodman is one of the best actors in the industry. His work is very much acclaimed and jumps from genre to genre. It was no surprise to anyone when he won Best Actor for his performance in the movie The Conners. Actor John Goodman found his love for acting in theatre. When he was in high school, he first developed an interest in performing and acting. Later, he took on acting roles and also did stand-up comedy, and even voice acting.
He has shown not only a great work ethic, but also flexibility in his chosen craft. The variation in the roles he chooses makes him stand out as a performer. He is most famous for his portrayal of the character Dan Connors in Roseanne. He has earned an estimated net worth of $65 million. This is more than enough to secure several investments to his name and enjoy his retirement days in the future.
George Lucas | Est. $6.5 billion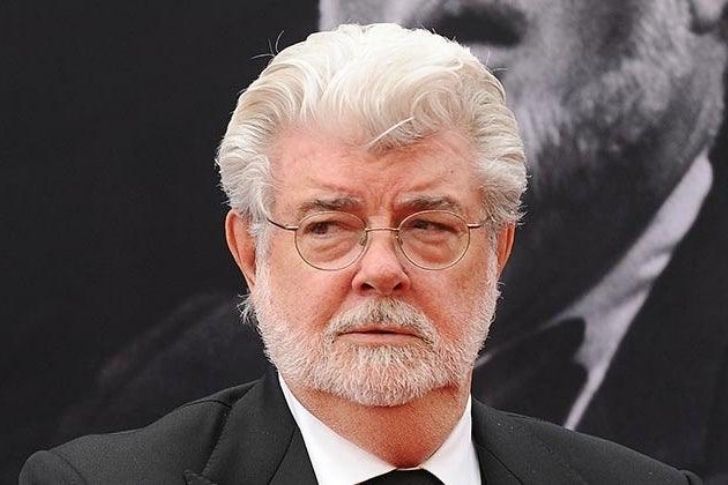 The entire world is familiar with the intergalactic sensation that is Star Wars. The film series continues to be such a massive success that it has turned its creator and producer into one of the richest people in the film industry. Fanatics all over the world have one person to thank for bringing Star Wars into life, it is no other than the Producer George Lucas. As the worldwide success of the movie, it made George Lucas earn an estimated net worth of $6.5 billion!
Aside from earning through the films, Lucas also pockets income through merchandise. Let us also take into his account the making of Indiana Jones which is also a huge success. Needless to say, he's a talented filmmaker and businessman. Among his property investments, the most popular among fans of the franchise would be Skywalker Ranch. Talented and wise as he seems, we hope he has ample home security systems for it!
Pat Sajak | Est. $70 million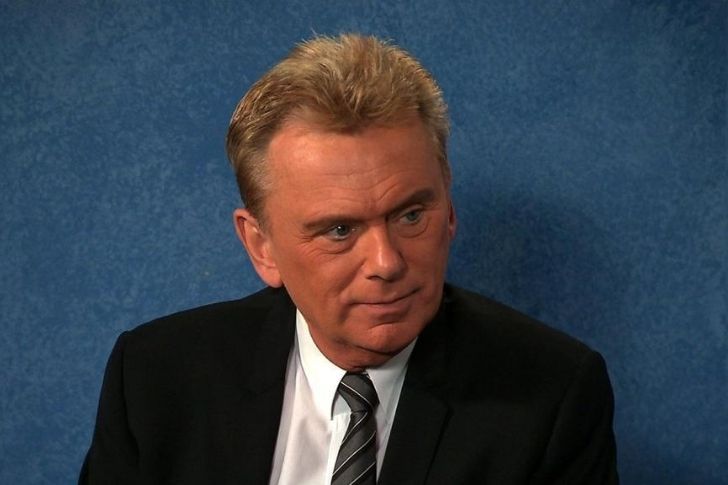 Born Patrick Leonard Sajak, the popular TV personality has an estimated net worth of around $70 million. His net worth is due to the success of his hit game show Wheel of Fortune. Before becoming the man and face of Wheel of Fortune, Sajak, who used to be a weatherman, is now also an actor and a media man. He was born in Chicago, Illinois in 1946. He took up a degree in Columbia College Chicago and thereafter enlisted himself to join the 1968 US Army when the Vietnam War was transpiring.
In the 70s, he moved to LA and began working for KNBC-TV, which opened the doors to his successful and eventually flourishing career in the entertainment industry. Given that his work in the industry has earned him a great fortune, we would like to know if he will ever make a return to game show hosting.
Robert Downey Jr. | Est. $300 million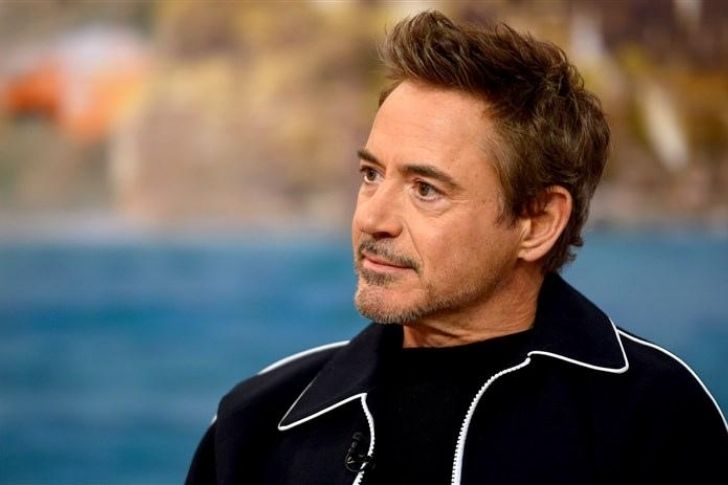 Famously known as Tony Stark, the Iron Man, actor Robert Downey Jr. has a net worth of $300 million. He gained popularity from this role and was said to be one of the highest-paid actors of the past two decades. Portraying the character from the Marvel Cinematic Universe alone, he has earned quite a fortune. Coming from a dark history before his big break as Mr. Stark, Downey has turned his life around and is now in good financial health.
For sure, he has made investments in assets and several properties that will take him that much closer to Tony Stark's status as well. His earnings, current lifestyle, and success are all proof that he is doing very well, and far from his past struggles. Hopefully, his children will view their father as an inspiration to keep working hard. Robert Downey Jr. has been through a lot in his life, but with the help of some friends, he was able to overcome it.
Jerry Seinfeld | Est. $950 million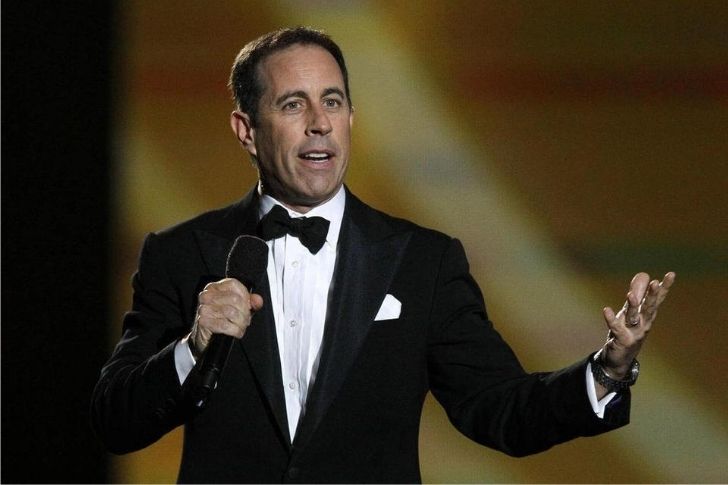 The comedian Jerry Seinfeld takes credit not only for being a classic icon of Hollywood comedy but also for being the richest one there is. His self-titled television show Seinfeld has aired for years and although it has since ended, his earnings from the show have significantly boosted his lifestyle. His net worth is estimated to be at $950 million, almost making him a billionaire.
Seinfeld is also known to have a fleet of Porsches, which we assume is where some of his career earnings ended up. He surely can afford to give himself a dash of luxury here and there. While he seems to have a lavish lifestyle, we cannot deny that Seinfeld is also a clever businessman. He recently made a deal with Netflix to stream his shows, which will earn him credits. He also released a book called SeinLanguage in 1993 that probably added to his riches.
Bruce Willis | Est. $250 million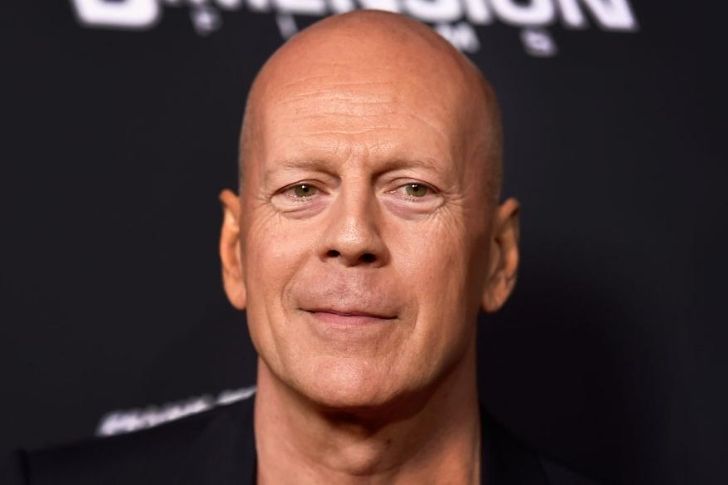 As one of Hollywood's most notable actors, Bruce Willis earned his fame as John McClane in the famous movie series Die Hard. This movie was an enormous success and spawned 4 sequels following its first release. Indeed, the film died hard after its final sequel was released in 2013, which received a lot of negative reviews despite its whopping earnings. Because of his performance there and in his other noteworthy projects, he has earned a reputation for being one of the best actors alive today.
Willis' career experienced much growth and success during his time in the industry. Apart from his success, Willis dealt with life experiences and controversies that added to his value as a Hollywood actor today. His earnings also saw growth and he managed to reach a $250 million net worth. With a bank account this significant, we can be sure that his credit report is impressive and he'll have nothing to worry about even after retirement.
Angelina Jolie | Est. $120 million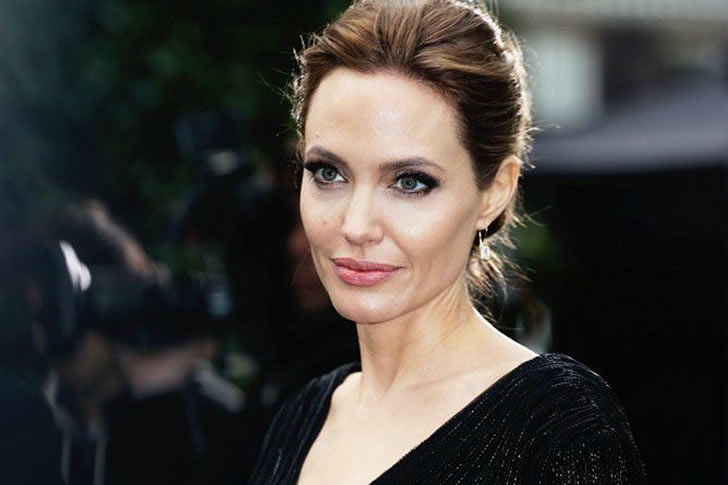 The famous actress, filmmaker, and humanitarian Angelina Jolie have an estimated net worth of $120 million. As Rome was not built in a day, it was by hardworking that Angelina Jolie earned a large amount of wealth. She started her screen career as a child star and made her film debut in Cyborg 2. And in the following years, she left many impressive roles in the Gia, Girl, Interrupted, Tomb Raider, and Mr.& Mrs. Smith, which makes her receive critical acclaim and fortune.
In addition to her film career, she also spent much time and money on a charity career. Her legacy as an advocate of refugees and women's rights has earned the respect and high regard of people all over the world. She was also named ambassadress of UNHCR (United Nation High Commissioner for Refugees). However, these were overshadowed by her high-profile relationship with Brad Pitt, with whom she shares six children.
Patrick Dempsey | Est. $80 million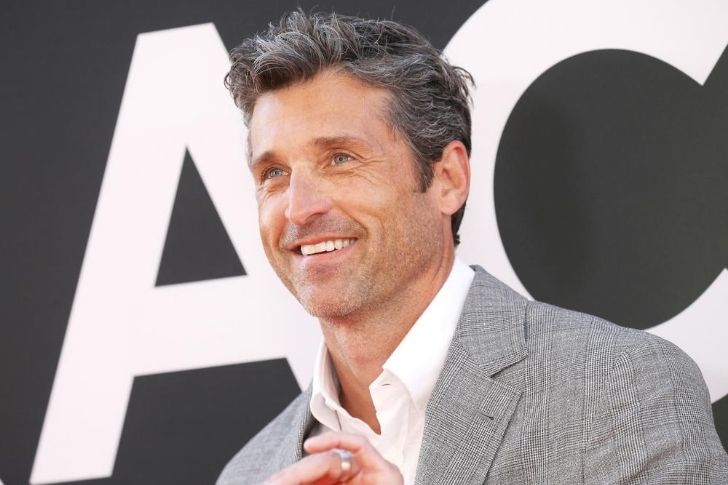 Many of us adore 80s idol Patrick Dempsey who rose to fame after starring in teenage romantic films. He later found a career resurgence when he starred in the TV series Grey's Anatomy. His career on the small screen has earned him an estimated net worth of $80 million. The handsome actor has also accumulated enough earnings to get himself significant investments, especially in real estate and luxury cars. Patrick, a settled and established figure in the entertainment industry, also pursued another career as a race car driver. Pursuing his interest in cars and motorsports turned out to be a good way to earn money while engaging in his hobby.
He has competed in several races, such as 24 Hours Le Mans and Rolex 24 at Daytona sports car race. Knowing that car racing is a luxurious hobby, he has yet to decide whether he will leave his acting career for good to pursue his racing career. Great money management will help maintain his fortune as he continues with both his acting and race car driving careers. For this, we can safely assume that he has the right advisor for his finances.
Britney Spears | Est. $215 million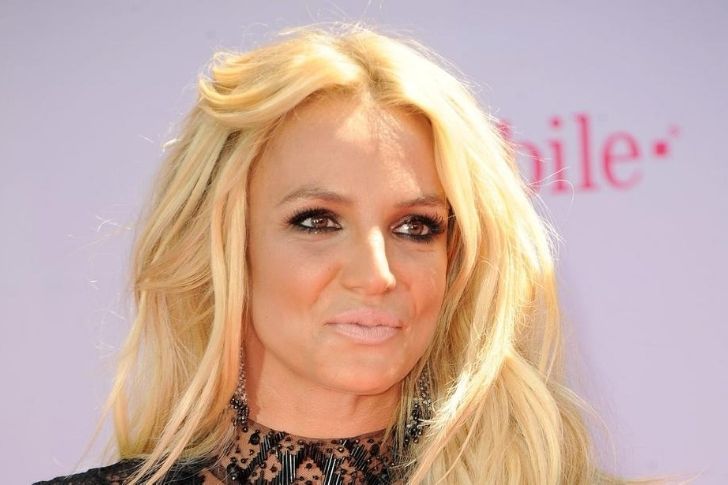 Britney Spears began her career as part of The Mickey Mouse Club alongside other talents. This includes future stars, such as Justin Timberlake, Christina Aguilera, and Ryan Gosling. During the 2000s, the bubbly teenager pursued her dream of becoming a singer and eventually signed with a record company. Her debut single was a massive success. After a long time in the spotlight and receiving plenty of recognition for her work, she has accumulated a net worth of $215 million.
Through the years she experienced several downfalls in her life which affected her career. The court rulings turned out not to be in her favor and her money was left in the custody of her father, who is also her manager. Spears have weathered a whirlwind of challenges and is now slowly making her comeback. As such, she ventured into few investments and produced a perfume line in her name.
Lin-Manuel Miranda | Est. $80 million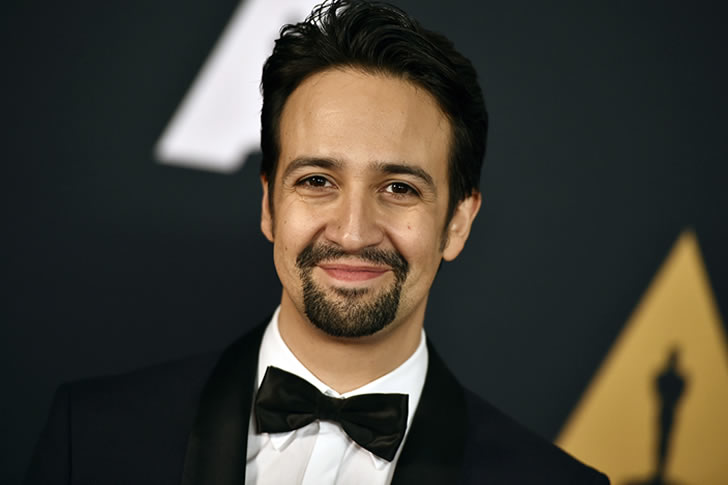 Many may ask who is Lin-Manuel Miranda and why is he worth $80 million? The answer is quite complex, he is a musical genius and theater royalty. Unlike other Hollywood stars, Lin-Manuel is not known for being on the tube and acting on the mainstream stage. He is a theater actor, playwright, lyricist, and composer. The hit Disney movie Moana is well credited for its theme song "How Far I'll Go". It was Lin-Manuel who wrote and composed the said song, as well as other songs on the movie's soundtrack.
With extraordinary talent in acting and composing, Lin-Manuel Miranda won many awards during his career. "In the Heights" the play he wrote during high school was his first milestone in his career, which won the Grammy Awards for Best Musical Theater Album. In 2015, Lin-Manuel Miranda made a big success in his career after his musical play "Hamilton: An American Musical" has been brought on stage. All make Lin-Manuel Miranda's net worth rise to $80 million.
Melissa McCarthy | Est. $90 million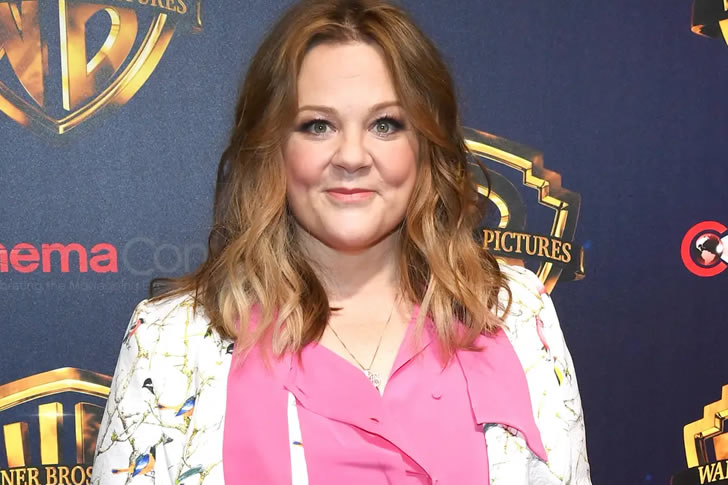 Melissa McCarthy doesn't have it easy. She spent quite some time playing small roles and being a B-list actress before she made a name for herself and became part of Hollywood's A-listers. Melissa McCarthy first made a brief foray into an acting career as a stand-up comedy before appearing in the television shows. She strives for excellence in everything she does, appearing in a number of movies and TV series including Mike &Molly, Bridesmaids, and Spy. She received critical acclaim for portraying Molly Flynn in the sitcom Mike & Molly in which her acting skills and comedy stunts were praised.
From then on, she starred in her own movies next to big Hollywood stars such as Tammy, The Heat, and Can You Ever Forgive Me? In addition to her acting career, McCarthy also made her way to a fashion career, she created her own brands. With her endeavors in both careers, she has amassed an estimated net worth of $90 million.
Floyd Mayweather | Est. $1.1 billion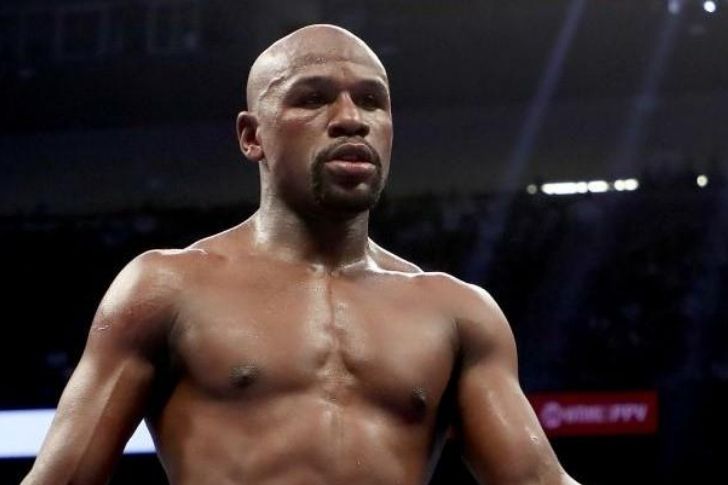 The champion boxer Floyd Mayweather Jr. is currently one of the richest people in the sport. Given that boxing has become one of the highest paying entertainment businesses there is today, Floyd Mayweather managed to rise to the top next to other boxing champions like Manny Pacquiao. Having an estimated net worth of $1.1 billion, he has earned a lot in his boxing career. Aside from being an athlete, he is also an endorser, which helped him grow his assets.
Aside from his notable superstar attitude, the boxer is also notorious for having a habit of flaunting his luxurious lifestyle, but with the hard work he puts into what he does—the boxer deserves the best and enjoys whatever he reaps. With his wealth no longer a secret, it would do him well to invest in ample home security systems and insurance to secure his future. This would benefit his family and his properties.
Robert Redford | Est. $170 million
When it comes to movie credits, actor Robert Redford has quite a lot to his name. He has been in the industry since the sixties and has thrived throughout his career as a movie star, making him a prominent figure in Hollywood who has received plenty of accolades. Eventually, the actor began to make investments toward filmmaking and got similar recognition for his work. In 1980, he was honored with an Academy Award for his directorial work in the film Ordinary People.
More recently, in 2010, he also received the Academy's Lifetime Achievement Award. His colorful and productive career has earned him a staggering net worth of $170 million over time! Now that he is 87 years old, Redford is retired and enjoying the fruits of his labor. Thanks to his wise money management skills, the well-respected celebrity and his next of kin are set for life. Indeed, it is always best to save up for the future.
Danica Patrick | Est.80 million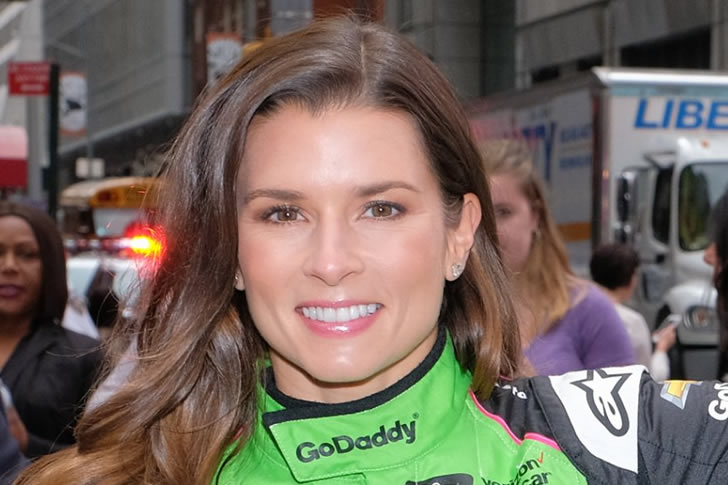 Taking credit as a female auto racing driver in the racing world, Danica Patrick currently has an estimated net worth of $80 million. Her unbelievable and one-of-a-kind talent and hard work helped her saved up lots of wealth through her professional racing career. Her career has sprung to the media's attention when she won the 2008 Indy Japan 300 making her the only woman to win a Indycar race series to date.
No doubt that she is one of most successful women in the history of U.S. open-wheel racing. Aside from making achievements during her racing career, Patrick is also a model and spokesperson. Her beauty and grace are quite noticeable that is why she was offered many endorsements from big brands like Chevrolet, Coca-Cola, Nationwide Insurance and Tissot. The 38-year-old racing queen have retired from racing and is now widely seen doing a lot of guest appearances on different TV shows.
Tanya Tucker | Est.60 million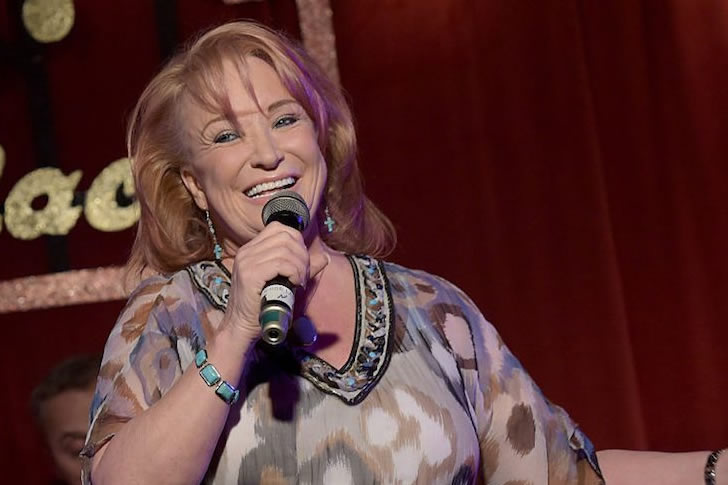 For those who are not fans of country music or aware of country music, we are glad to introduce you to Tanya Tucker, who is a big name in the said music industry. The famous singer Tanya Tucker has an estimated net worth of 60 million. Thanks to her great musical ability, she was able to make hit single after hit single in the country music genre. As a country music singer with extraordinary talent, she rose to fame at the age of 13 in 1972 and won her first Grammy-Award nominated song.
And in the next decades, she continued to make achievements in her career and won many rewards. Aside from being a country music singer, Tanya is also a TV personality in her own reality TV series, Tuckerville. The said TV series features Tucker and her kids just like the famous Keeping Up with the Kardashian, minus the catfights and drama. All of this helps her earn lots of wealth and a reputation as a woman of success. We just hope that she has a good home security system since her life and her house is well viewed by the public through her TV show.
Dwayne Johnson | Est.320 million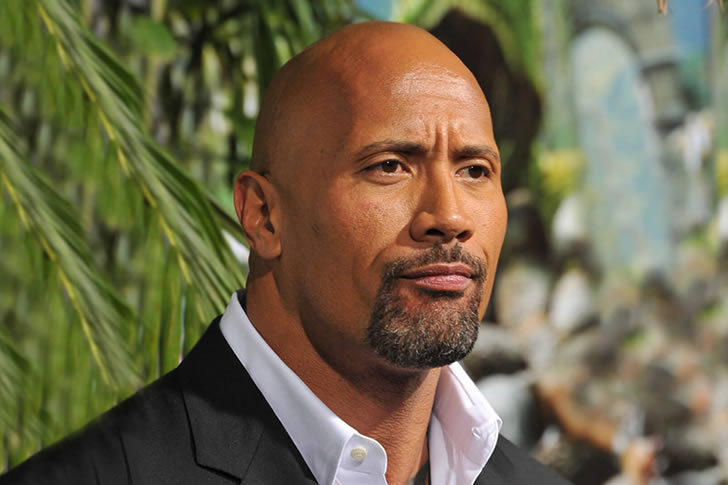 The former wrestler found huge success and popularity when he shifted to acting. The famous actor Dwayne Johnson is now one of the most sought-after and richest celebrities in Hollywood. Usually been called "The Rock", Johnson's wealth initially came from his salary and bonus when served as a professional wrestler in the WWE where he shows some kind of showmanship, which was very notable to its viewers. However, he earned the main part of his fortune from his acting career.
After retiring from WWE, he then accepted roles in various action movies. He shows great acting versatility when he dipped his toes in comedy-romance films such as The Tooth Fairy and The Game Plan. Johnson is most known for his role in the Fast and Furious sequels, Jumanji: Welcome to the Jungle, and G.I. Joe. Aside from doing movies, he also has lots of endorsements to account for his big earnings and a hefty $320 million net worth. Being the good man that he is, we are quite sure that he has made wise money investments and has insurance, not only for his protection but for his family's as well.
Diana Ross | Est. $250 million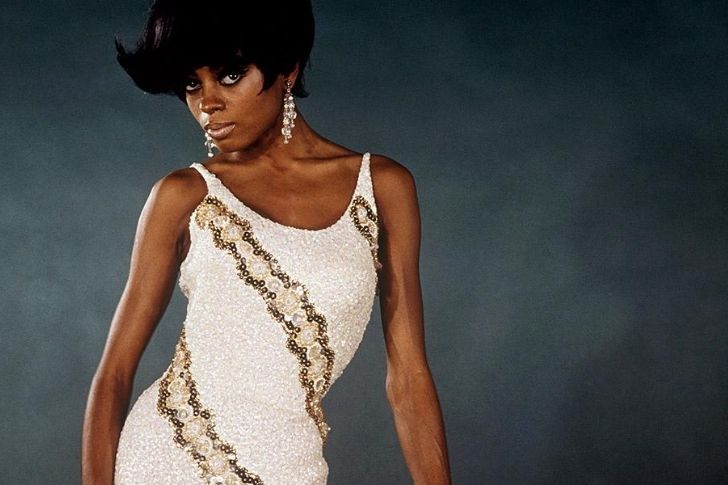 The music icon Diana Ross started out as a member of the The Supremes. The group rose to fame in the sixties, and so did Ross's early career. In the decade that followed, she pursued a solo career which was also highly successful. The singer takes credit for releasing a total of 25 albums and 91 singles. On top of that, a lot of her songs have reached the top spots in the charts, and 6 of them even became number 1. For this, she was named in the Guinness Book of World Records as the most successful female music artist in history.
Not limiting her life to music only, the singer is also a producer and an actress who has amassed an estimated net worth of $250 million in the span of her productive career. Her last album was released in 2016 and while we are waiting for her future records and projects, we are sure that Ross is now basking in the glory of her success.
Lebron James | Est. $480 million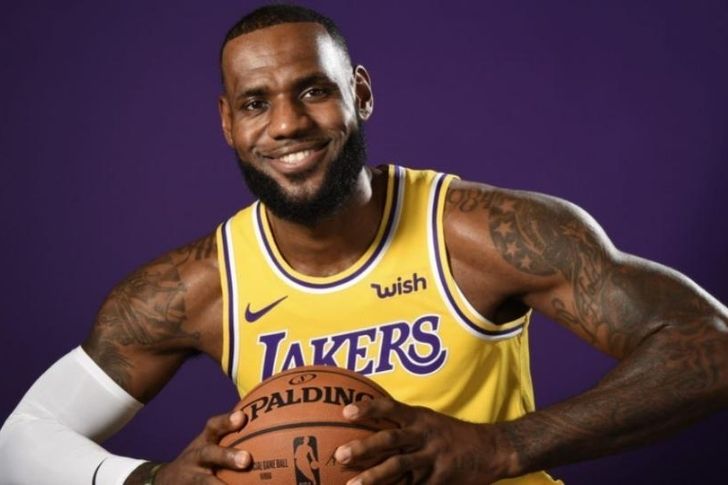 When basketball is the topic at hand, Lebron James will always be part of the discussion. The popular NBA star is thought of by many as one of the best players ever. His popularity and earnings from the sport have helped him gain a whopping $480 million of net worth. Still an active member of the LA Lakers, James is set to see a further increase in his salary and gain more wins with his team in the coming years.
Outside of basketball court, James increased his wealth from endorsements which earned him more than 50 million every year. Also, James is an excellent investor. He started a production company with his business partner and invested on Blaze Pizza and Liverpool F. C, which consistently doubled his net worth. Together with his wife and kids, they are benefiting from the fruit of his labors over the years and all the various investments that he has made.
Martha Stewart | Est. $400 million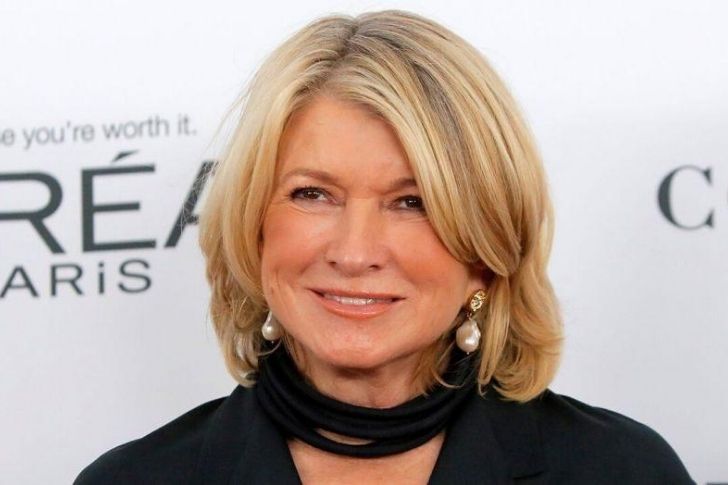 As a famous host for lifestyle TV shows, Martha Stewart was first female self-made billionaire in U.S. in 1999 when her company, MSLO, went public. However, nothing good last long, in the early 2000s, her company's stock price felled sharply, which made her net worth shrink quickly. As of this writing, she has an estimated net worth of $400 million. Although the celebrity has had a controversial career, she has managed to push through and maintain her sizable wealth.
Stewart has a huge following, which she has gained throughout the years. To her credit, despite the advent of social media influencers, Stewart remains a trusted and relevant name for many women. She also receives significant income by selling trademarked merchandise. Her brand is still synonymous with various aspects of home life, particularly housekeeping. These days, she handles a number of businesses—including a magazine and a highly-successful website.
Gary Busey | $500,000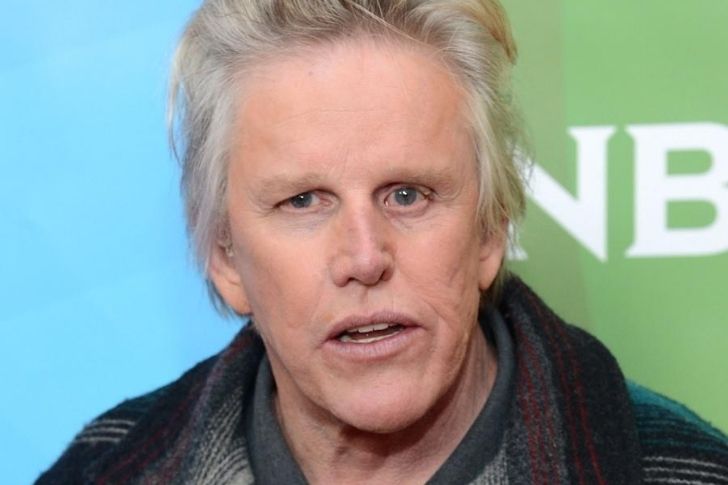 Life always have up and downs, especially in Hollywood. The celebrity in Hollywood is not always can earn money easily, some of them may lost the fortune which they made during career. Actor Gary Busey is a good example. He is a familiar face in American films. He has an impressive collection of movie credit, which includes blockbusters such as Lethal Weapon, The Buddy Holly Story, Saturday Night Live, and A Star is Born. His talent is recognized by many.
Although he has a great career history to show off, he is notorious for his reckless behaviors including incidents during his appearance in Celebrity Big Brother. In 2012, the actor ended up filing for bankruptcy which led him to only half a million dollars of net worth despite having been active and reputable in the industry for 5 decades. The fact is hard to believe that a famous actor fell into this situation.
Joel Osteen | Est.$100 million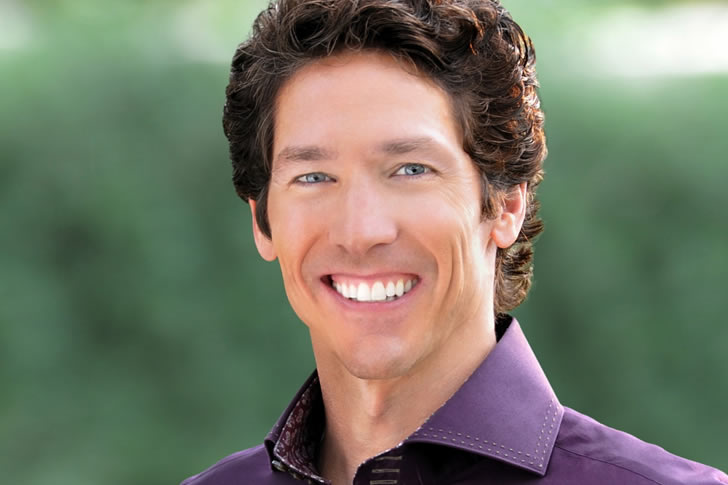 As a famous pastor, televangelist and author, Joe Osteen has an estimated net worth of $100 million. The main sources of his fortune are from his radio show, book sales and public speaking salary. Majored in radio and television communication in college, Joel helped his father, the pastor of Lakewood Church, found the Church's television ministry. After his father died, he took up his father's mantle and expanded the career of sermon.
Joel Osteen's TV sermons is immensely popular around the world especially for his believer. Moreover, he also wrote many books which earned the pastor millions of dollars. Since then, he has written 15 books during his career. Aside from writing books, Joel Osteen also always makes public speaking. As he said, people should not feel guilt for possess wealth. We guess he would thank the God very much for helping him be wealthy.
Phil McGraw aka Dr. Phil | Est. $460 million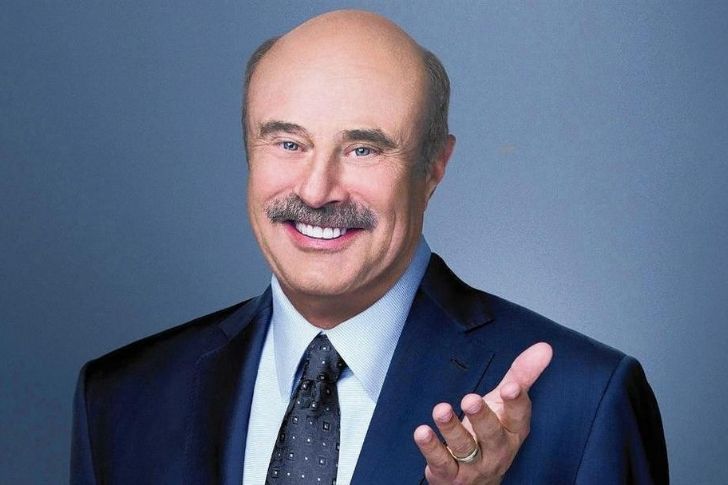 Starting out as a small segment host in Oprah Winfrey's talk show in the late 1990s, the famous TV personality, author, and former psychologist, Phil McGraw, usually called Dr. Phil, eventually ended up with his own program. Through the years, his show has proved to be one of the most successful ones ever because of its strengths and relatability. The celebrity doctor worked hard for what he has now, not only towards the show but also for upholding his reputation.
It only follows that his net worth is currently valued at a cool $460 million. Through all his earnings from his time on TV, he placed investment money in purchasing a $30 million property in Beverly Hills. Doctor also have a generous and kind heart. To help the disadvantaged families and kids, Dr. Phil spent much money on charity. In 2003, he set the Dr. Phil Foundation which dedicated to provided support to poor family.
Adam Sandler | Est.$420 million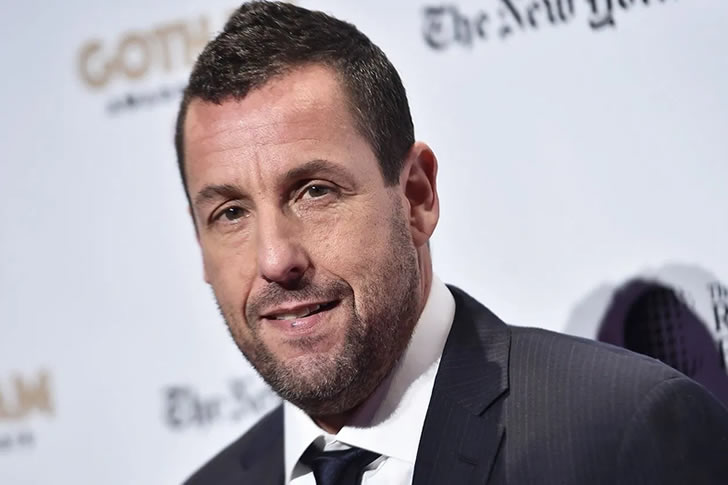 Actor Adam Sandler has appeared in 70 films over the years and earned himself a net worth of $420 million. He began acting during college. Initially, he just appeared in several TV show, like The Cosby show and Remote Control. With his extraordinary talent, he was hired by Saturday Night Live, which made him first gain celebrity status.
Though he is best known for comedies, Sandler has also been recognized for stepping out of the box and proving his versatility. His talent and charm on screen are something that a lot of producers bank on. With his huge fortune, Sandler has decided to place investment money on producing films as well. He began doing so by starting his own production company. This bold and smart move by the well-acclaimed actor will surely take him to greater heights—financially and creatively.
Camila Cabello | Est. $14 million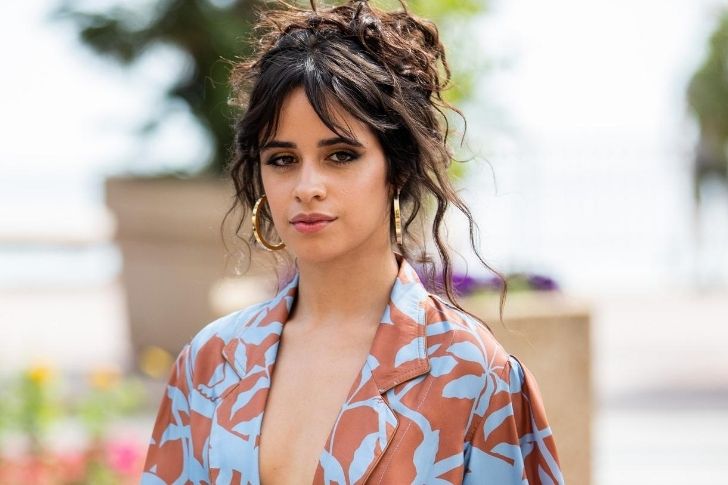 The well-known singer Camila Cabello initially auditioned as a solo act on the reality talent TV show X-Factor, but she did not make it. After a while, she auditioned again as a part of the girl group Fifth Harmony and rose to fame thereafter. However, she pursued a solo career in 2017 and released her first album in 2018. Her career grew as a solo artist. Her hit single 'Havana' reached No.1 at that time and earned her more recognition in the Hollywood.
As of writing, Cabello even managed to earn a $14 million net worth in the process, thanks to her drive and talent. With proper planning and the aid of a financial advisor, she is sure to grow her personal assets along with her career. Moreover, with so much fortune, Cabello spent much money on homeless children's education and health. No doubt that she is an active and generous philanthropist.
Rihanna | Est. $550 million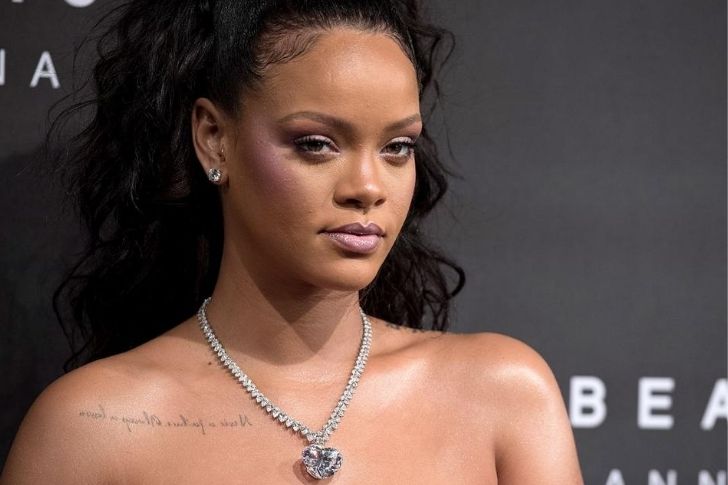 Many consider Rihanna as one of the best female artists in the music industry today. The talented R&B singer and performer has amassed a net worth of $550 million from her years in the industry. Her albums have attracted a legion of loyal fans and her songs have reached the top of both local and international charts, one after the other. Despite her past relationship struggles, this empowered boss lady had risen from the ashes.
Outside of music, Rihanna also dabbled in acting. She has made cameo appearances in numerous movies, including Bring It On: All or Nothing, Battleship, and Valerian and the City of a Thousand Planets. Moreover, she also gained much wealth from her endorsements. Right now, she has various investments, including her highly successful fashion brand called Fenty, which brings in more income along with her already successful career in music.
MacKenzie Scott | Est. $61 Billion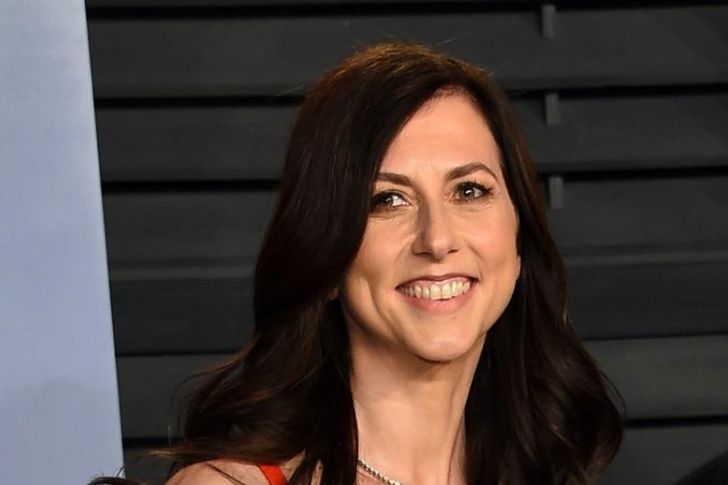 Another billionaire on our list is MacKenzie Scott, former wife of Amazon founder Jeff Bezos. Scott has amassed a $60-billion net worth, all thanks to her share in the company. In 2019 when she divorced Jeff Bezos, she placed 5th in the list of richest women in the world, just a few notches below Jacqueline Mars (of Mars candy), Alice Walton (Walmart founder's daughter), and Francoise Bettencourt-Meyers (L'Oréal heiress). However, most recently, she has been the richest woman in the world.
Scott might be best known as Bezos' former partner, but she is brilliant on her own. The entrepreneur and author were an honor student at Princeton University, where she earned her bachelor's degree in English. She studied under renowned writer Toni Morrison and has published the books Traps and The Testing of Luther Albright, for which she won an American Book Award. After divorce, Scott committed to donating more than half wealth to charity when the whole world is curious about how she spends her billions.
O.J. Simpson |Est.$ 3 million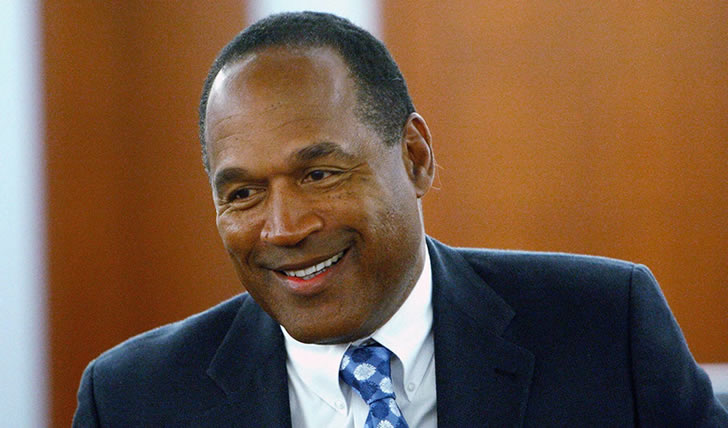 O.J. "The Juice" Simpson is considered one controversial athlete in the entire history of sports. He is best known for his great success as an NFL player and making several attempts to enter the entertainment business. In recent years, the football sensation has been more identified with his involvement in the highly-publicized trial, where he was eventually acquitted.
Despite it all, Simpson is slowly regaining his footing, and he has even maintained an estimated net worth of $3 million after he was granted parole in 2017. As attorney's fees did not come cheap, nor did the settlement, Simpson's earnings were damaged to an irreversible degree. Sadly, all of his hard-earned money went down the drain. Although he still can earn a pension from the NFL, it is definitely going to be hard to recover from his financial ruins now, at 72 years of age, with nearly $ 40 million of debt still owed.
You've Reached The End