Walk A Trip Down Memory Lane And Revisit The Biggest Celebrity Feuds That Shook The Four Corners Of Hollywood
Who doesn't like to see a little celebrity feud? Yeah, we know it's terrible, but don't you think hearing what the two biggest celebrities say about each other is fun? Add to that their avid fans, then you should make your popcorns ready to watch and see the things they have to say to their favorite stars, especially on social media. Don't you think it's exciting to wait for their every post, revealing the deepest darkest secrets they know about one another?
You can see a war of words, insults flying left, right, and center or wherever it may hit each other's camps. Who among the stars today you can give the credit for being the Queen of Shade? Can you remember the time when the Kanye West and Taylor Swift feud dominated the headlines because of their fit? It all started in 2009, but the rivalry continues until today-– yes, after more than a decade! This is how worse celebrity feuds can turn into.
So, without further ado, here is the celebrity feud list that you surely want to know what happened (or if it still happens).
Naomi Campbell Vs. Tyra Banks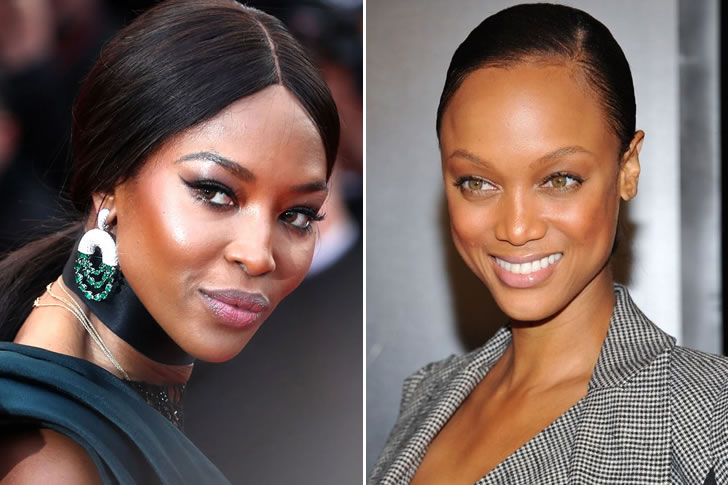 Tyra Banks broke her silence about her feud with fellow supermodel Naomi Campbell. It all started at the beginning of her career. At the time, she believed Campbell was doing everything in her power to put her out of sight. Banks somehow understood the 50-year-old catwalker because the competition was tight.
She didn't even want to call Campbell as her rival. Campbell was already credited as an established model when Banks was only starting. Now that she's more matured and experienced, Banks said Campbell's reaction in an industry where everything was all about "a token" was only natural. There was only one spot and Campbell wanted to guard her place. On the other hand, Campbell had nothing but good words for Banks, saying she's proud of her as a "woman of color."
Paris Hilton Vs. Nicole Richie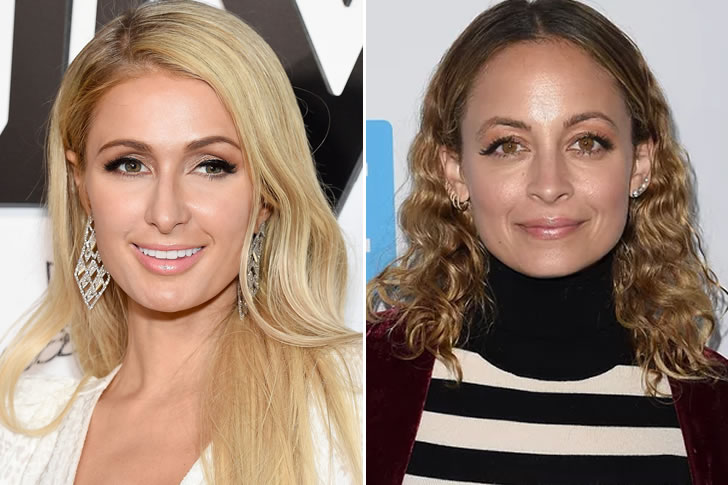 Paris Hilton and Nicole Richie used to be the best of friends until they started falling apart. They were inseparable, grew up together in Hollywood, both A-list socialites, and even jumped in their own reality TV series, The Simple Life, together for four years. However, just like any other relationship, theirs drifted apart.
Hilton and Richie even started hating each other some degree. It all began in 2005 when they just stopped talking to each other. Although the cause of their sudden rift remained to be unseen, rumors had it that it was Richie who revealed Hilton's risqué video at a party where the latter was celebrating her 2005 Saturday Night Live hosting stint. Anyhow, despite the feud, the two are now on good terms, although they don't have a close bond anymore.
Martha Stewart Vs. Gwyneth Paltrow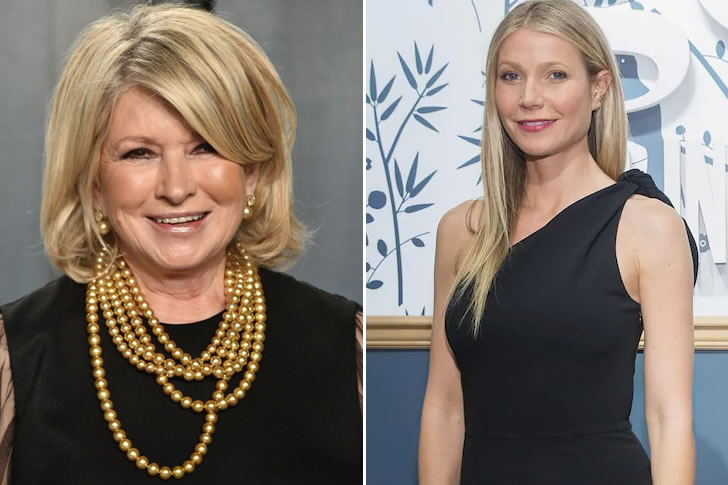 Did you know that Martha Stewart and Gwyneth Paltrow once shaded each other? Yep! In 2008, when Paltrow launched her lifestyle brand, Goop, Stewart seemed unsupportive when she said the 48-year-old actress was "a movie star." If she's indeed confident in her acting, she will use her as her insurance to never try to be like "Martha Stewart."
However, Paltrow didn't see themselves in a competition. She was surprised by Stewart's statement. Later, the famed TV personality published a story about pies, titled Conscious Coupling, which seemed to be subtle shade at Paltrow's split from her then-husband, Chris Martin, that she called "conscious uncoupling." Of course, it didn't just end there, Paltrow fired back after posting a recipe of what she called "Jailbird Cake," which seemed to reference Stewart's prison stint in 2004.
David Letterman Vs. Jay Leno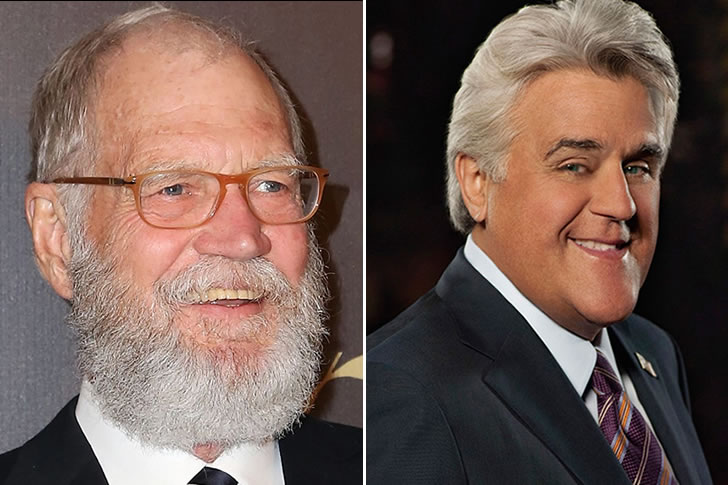 David Letterman and Jay Leno's feud is one for the records. In the biography by Jason Zinoman, he revealed Letterman is "competitive and angsty in nature." Letterman, reportedly, assumed Johnny Carson or the NBC head would call him to offer him the hosting job of The Tonight Show. However, despite being a big name, NBC's director of the late-night programming Rick Ludwin doubted if he could draw a wide array of audiences for the program.
So, the call never happened. The stint went to Leno, who received credits for being "friendly and approachable," the traits Letterman said to lack of. They even saw the 73-year-old legendary host as difficult to deal with, distant, and hostile. From here, the feud between the two hosts' shows, Late Night and The Tonight Show, started a rating war.
Alyssa Milano Vs. Shannen Doherty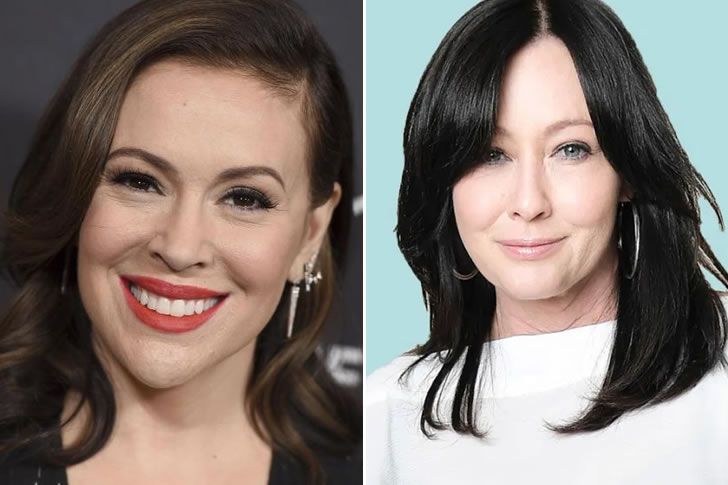 Alyssa Milano and Shannen Doherty once worked together for the TV series Charmed. However, it was only short-lived due to the feud they started to have. The show ran for eight seasons, but Doherty left after just three seasons, from 1998 to 2001. Why? Rumors had it there were intense behind-the-scenes drama between Milano and Doherty that pushed the latter to leave the series.
However, everyone remains mum about it. But knowing how the entertainment industry works, theories suggest different degrees of jealousy and disagreements happening on the set that led to Doherty's exit. There are also reports that Doherty wanted the show to focus on the three sisters' familial bond over their romantic storylines, but the latter plotline took the spotlight instead.
Taylor Swift Vs. Kanye West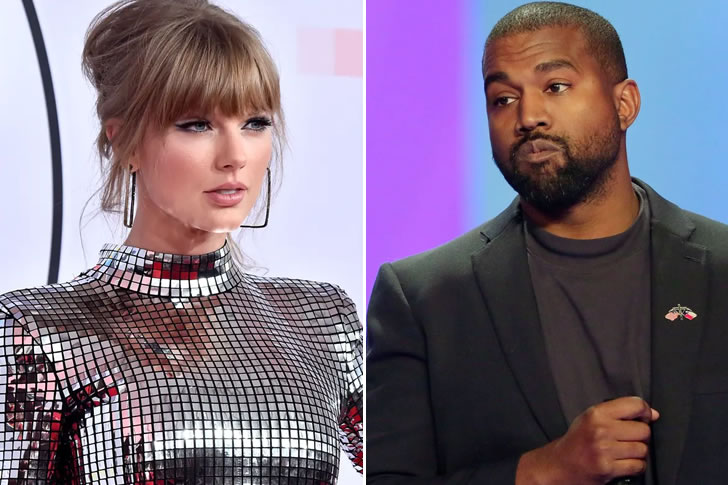 If there's a poll about the most famous celebrity feud, Kanye West and Taylor Swift's infamous rift should win the No. 1 spot. Who will ever forget the 2009 MTV VMAs where the 43-year-old rapper suddenly interrupted the pop giant's speech and started to rant? This scene shook the flooring not just of the award's night but the music scene in general.
Anyhow, West apologized to Swift after a week and did again on Twitter after a year. They briefly reconciled when Swift handed West his MTV Video Vanguard Award in 2015, but then the feud continued. It even gave birth to Swift's Reputation album, carrying the theme of their rift. Although things seemed to be calm and serene between them as of late, it looked like they could never ever be friends.
Lauren Conrad Vs. Heidi Montag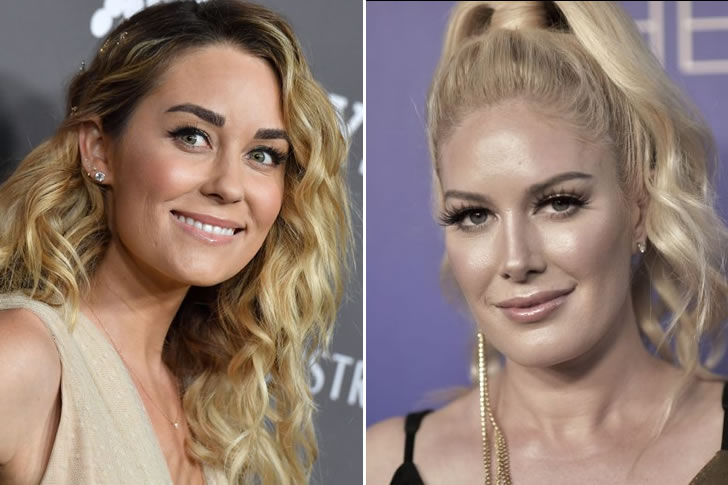 Lauren Conrad and Heidi Montag were the original stars of The Hills. They used to have a tight bond until things started to change. In an interview, Montag acknowledged the fallout of their friendship. She said things happened that changed how she felt about people and it's sometimes permanent. So, what made these two inseparable pals irreconcilable?
Conrad had a risqué video and she believed Montag and her now-husband, Spencer Pratt, had something to do with it. However, Montag liked to use their former close bond as her insurance to be friends again. She even thought that they could fix their feud somehow, but she had no luck. Montag revealed it was Conrad who seemed to be unwilling to renew their friendship.
Hilary Duff Vs. Lindsay Lohan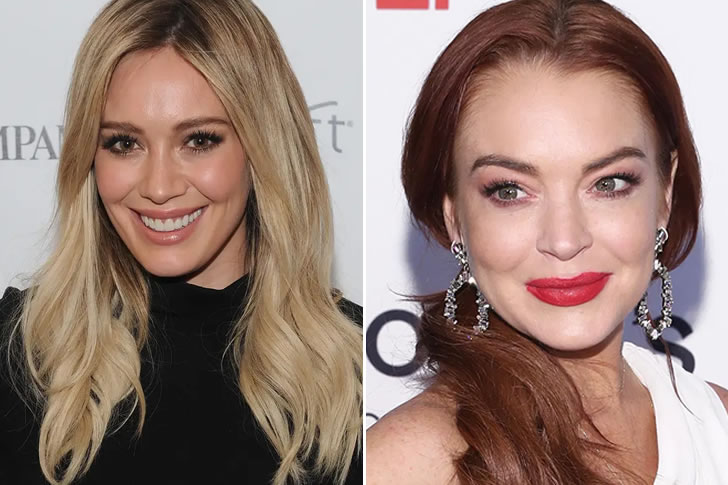 If you compare Hollywood today to Hollywood in early 2000, things are dramatically different. However, it is still filled with a slew of juicy celebrity feuds. Take it from Hilary Duff and Lindsay Lohan. Back in 2003, the two had a love triangle with Aaron Carter. Surely, you wouldn't need a finance degree to understand this, but the two stars were at the heights of their career back then.
Duff was the lead star of Disney Channel's Lizzie McGuire, while Lohan was about to do the iconic film, Mean Girls. So, when did their rift begin? While Carter was dating Duff, he had a romantic relationship with Lohan at the same time. Carter and Duff officially called it quits after discovering he was cheating on her with another girl. I bet you can guess who this other girl is!
Kim Kardashian West Vs. Chloë Grace Moretz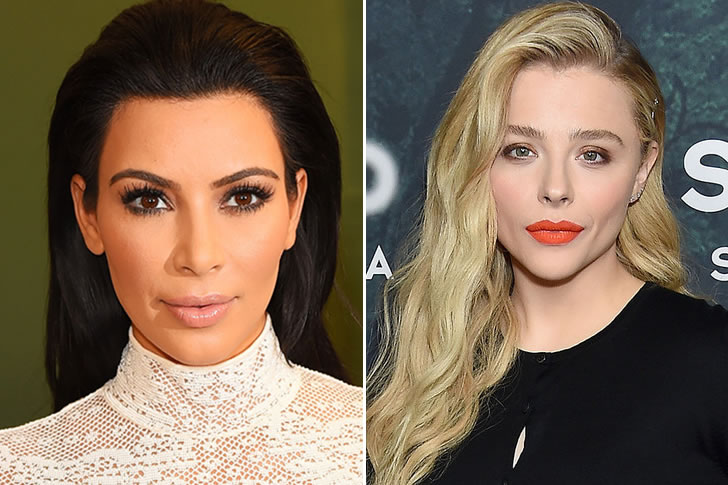 Sure, Kim Kardashian has a lot of enemies in Hollywood, but did you ever consider Chloë Grace Moretz will be one of them? She is not just "one of them," but she is on the top of the list. Well, what happened between the two?
Everything started when Kim shared a risqué photo on social media in 2016 that Moretz saw. Although this seemed to be quite natural for the reality star to some degree, it wasn't for Moretz. The photo then went viral and the 23-year-old actress couldn't help herself but leave a comment on the picture. She said she hoped Kardashian would realize how important setting goals were for young women and teaching them that females had a lot to offer more than just their bodies. Despite the positivity of her message, Moretz was still called out by Kardashian's fans.
Elton John Vs. Madonna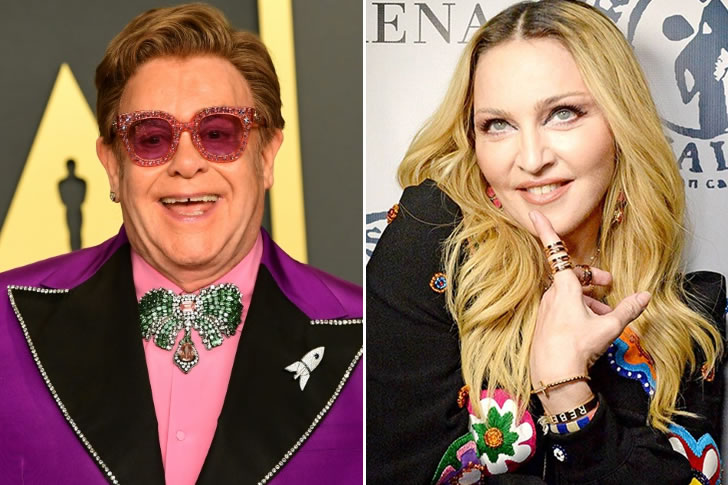 Madonna and fellow music icon Elton John also once had a feud. Everything started when the famed pianist said the Queen of Pop's song for the movie Die Another Day was the "worst Bond tune ever" in 2002. He then accused her of lip-syncing her songs on the Re-Invention Tour and mocked her before her Superbowl performance in 2012, saying she should make sure she would lip-sync good. John also called her out when Madonna calls Lady Gaga "reductive," saying she's a "nightmare" and looked like a "fairground stripper."
Thankfully, their feud didn't end in a legal battle and they did not need their lawyers. Madonna had nothing wrong to say about John, at least publicly. Their rift then ended when they met at a restaurant in France.
Debra Messing Vs. Susan Sarandon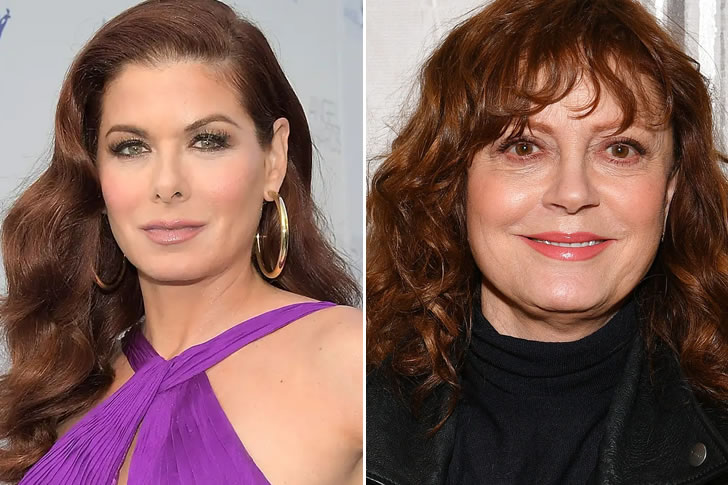 Debra Messing and Susan Sarandon's rift began during the 2016 election and it all happened on Twitter. They supported different personalities and that started their clash. Once again, their feud was renewed after Messing alleged Sarandon gave credits to a presidential candidate for inspiring women and people of color to run for office.
Sarandon tried to explain herself, telling Messing to watch and listen to what she said before she jumped into the conclusion. Sadly, there's no news if the feud between the two has ended or if they are now on good terms. The last information about their rift emerged in 2018. After two years, fans hope they are now amicable and have ended any feud they have.
Katy Perry Vs. Taylor Swift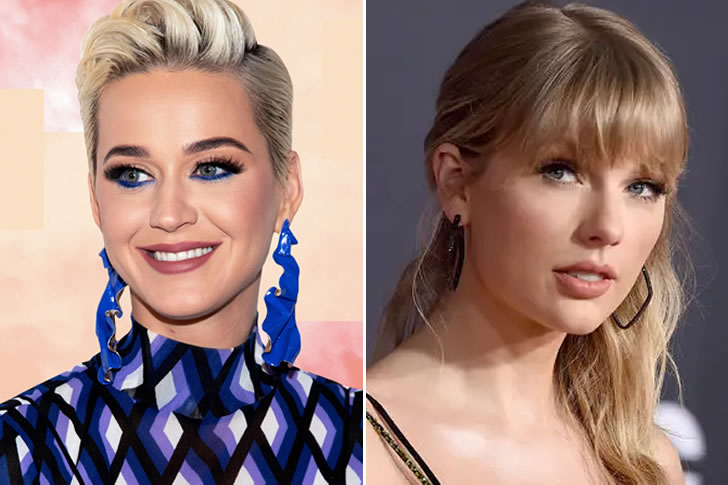 Another infamous rift is between Katy Perry and Taylor Swift. Their feud had a lot of twists and turns that grew over time. It also started with a fight over a backup dance until things got intense, ending with diss tracks. Swift's Bad Blood was said to be about her altercation with Perry, while the latter dropped Witness, which was about the initial.
Although Perry seemed to deny that she had a diss track against Swift, she dropped another possible diss song, Swish Swish, from the same album. It featured Nicki Minaj, who also had some issues with Swift. Anyhow, all's well that ends well. They two ended their fight, started to be amicable, and now on good terms again without opting for their attorneys' help.
Sinead O'Connor Vs. Frank Sinatra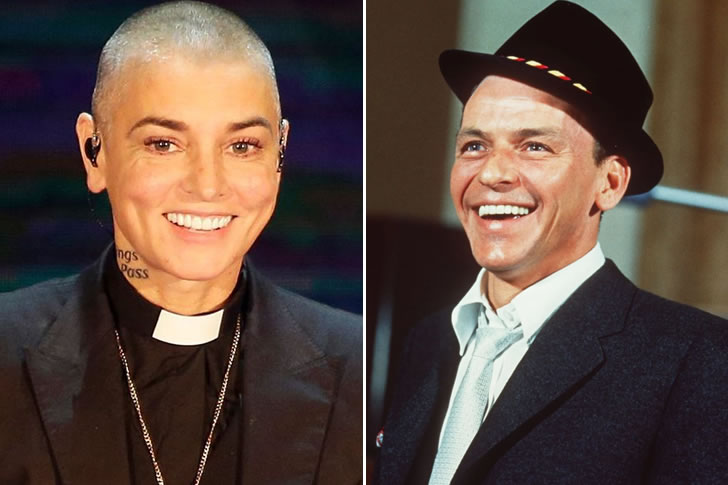 Sinead O'Connor and Frank Sinatra had a weird "pissing match" after refusing to play the national anthem before she started one of her concerts. This is just one of the many the Nothing Compares 2 U hitmaker had with different personalities in the four corners of the entertainment industry. She also had a clash with Andrew Dice Clay when she canceled her Saturday Night Live appearance and accused Prince of physically threatening her.
So, what does this singer-songwriter have to say about her infamous rifts? To her credits, O'Connor explained it's never her intention to wake up in the morning and start a new controversy. She doesn't do anything to cause any trouble. It's just that what she does naturally causes trouble. However, she's proud of being a troublemaker.
Lee Daniels Vs. Mo'Nique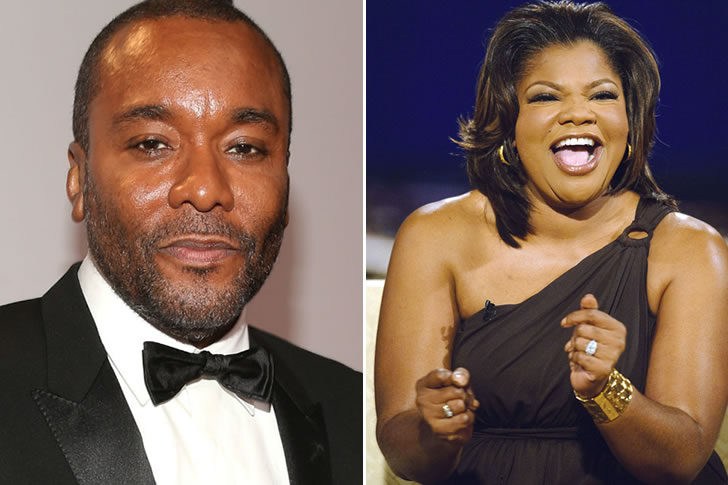 Mo'Nique has been accusing Lee Daniels of blackballing her career, an accusation the latter wanted her to stop. In an interview, the 60-year-old film writer revealed the 52-year-old comedian was "really wrong" to accuse him and other people of blackballing her career after she won an Oscar for her movie, Precious. He even said he's upset to know Mo'Nique believed he could do such a thing to her.
Daniels explained he fought hard to get her a job, casting Mo'Nique in her award-winning movie. He said he badly wanted her to have that movie credit and she even got paid the money for the budget they had. According to Daniels, Mo'Nique did a disrespectful thing in badmouthing him, Tyler Perry, and even Oprah.
Jacki Weaver Vs. Anjelica Huston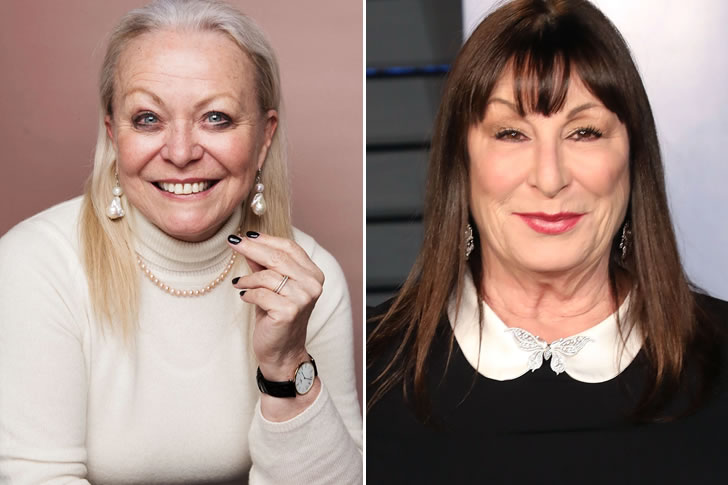 Anjelica Huston seemed to call out Jacki Weaver's 2019 movie, Poms. In an interview, Addam's Family star said she's looking for a film that would impress her in some ways that would be "apologetically humble or humiliating" like a group of cheerleaders that would get back together for their last performance, referring to Weaver's film. Huston continued that she didn't like that kind of "old-lady cheerleader film."
Weaver then hit back at Huston, saying she just laughed off what she said. She couldn't deny that Huston was "mean and petty" to some degree, believing she must be going through her menopausal. However, at her age, Weaver mocked that she should have had that several years ago. Since the shots fired, the two remained mum about the issue.
Joan Rivers Vs. Johnny Carson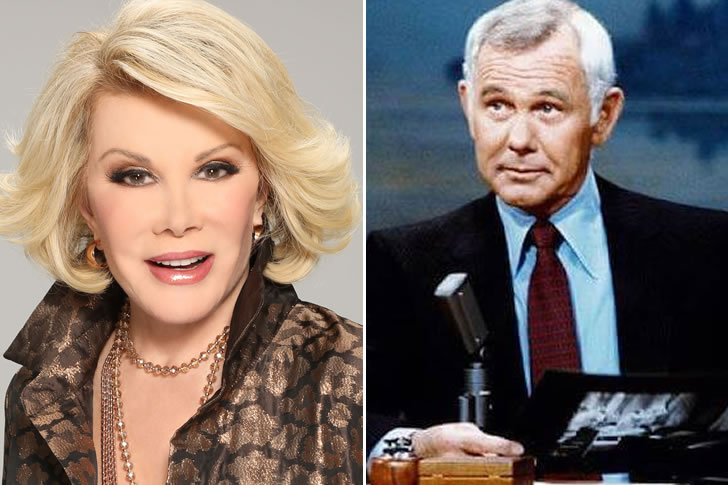 Joan Rivers used to be Johnny Carson's protégé, so when the comedian went on to have her own show, her mentor never talked to her again. Someone from Fox offered Rivers to have her own talk show, The Late Show with Joan Rivers, while Carson went on to do Tonight Show. Rivers explained that with a clear conscience, she accepted the offer as her insurance to continuously have work after her contract was only renewed for a year, while Carson's was renewed for two years.
With her excitement, the first person she thought of calling was Carson. However, he hung up on her and never spoke to her again since then. Carson even denied that Rivers called him. She was even left puzzled with Carson's moves, not talking to her even if they saw each other at a restaurant.
Debbie Reynolds Vs. Elizabeth Taylor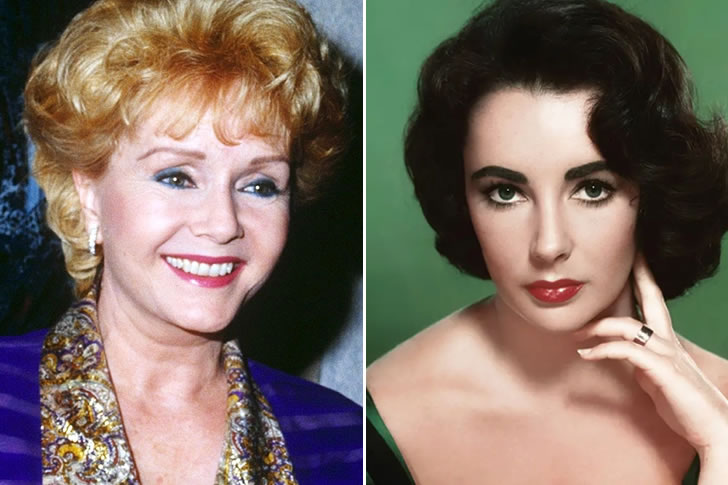 Debbie Reynolds and Elizabeth Taylor used to be good pals. They were both popular in Hollywood then, although Taylor was already a symbol, while Reynolds rose to prominence when she did Singin' in the Rain. They were also both married and had double dates at the time. However, when Taylor's husband, Mike Todd, died, she was comforted by Reynolds' husband, Eddie Fisher. Their relationship turned into something romantic without Reynolds' knowing.
Taylor and Fisher started to have a famous affair, which dominated the news and headlines then. However, when Reynolds called Taylor's hotel room and Fisher picked up the phone, she learned that the rumors were real. It then started an infamous fight between Reynolds and Taylor, but Reynolds handled the situation very well, giving credits to Fisher as her darling and asking him to let her talk to Taylor.
Julia Roberts Vs. Nick Nolte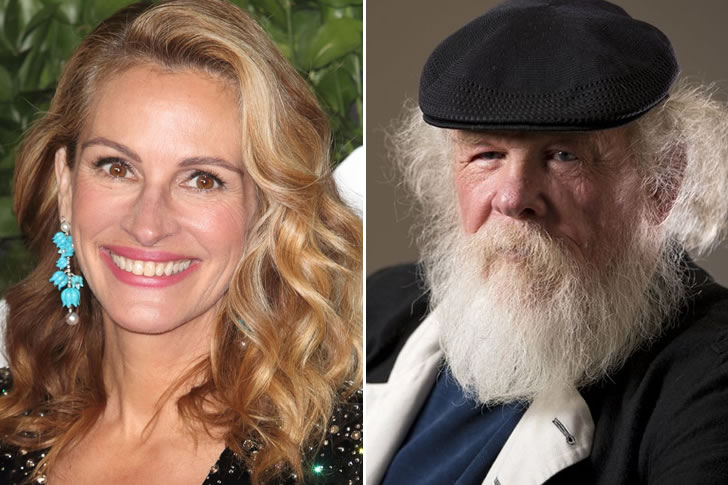 Despite working together in the 1994 movie, I Love Trouble, Julia Roberts and Nick Nolte didn't get on with each other. Rumors had it the 52-year-old actress didn't like the legendary actor's machismo attitude, so she would "deride and insult" her co-star. After their movie's release, Roberts described Nolte as "charming and nice," but she also said he's "completely disgusting."
The author then fired back and stressed it's unpleasant to call someone disgusting, but he called Roberts not a nice person and everyone knew that. Roberts admitted she used to be a "selfish little brat," who didn't behave well as she became Hollywood's biggest star. But credits to her husband, after she met Danny Moder on the set of The Mexican in 2000, everything changed.
Mariah Carey Vs. Nicki Minaj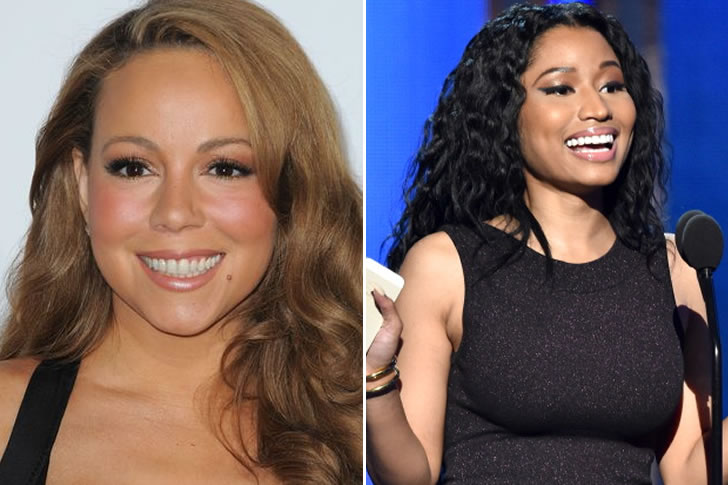 Nicki Minaj and Mariah Carey had several fights on the set of American Idol. As their feud got so intense, everything just blew up that it halted the show's auditions while they all waited for things to subside. Fans believed the altercation was a long time coming after a series of subtle shades and catty looks between them.
The altercation began when Keith Urban asked a contestant on what kind of artist she saw herself as. Randy Jackson and Carey joined in the conversation, but Minaj seemed bored and frustrated about the topic. Minaj accused her fellow judges of scaring the participant into labeling herself. The tension got so intense that Minaj walked out. This was just one degree of the many intense scenes between Carey and Minaj on American Idol.
Will Smith Vs. Janet Hubert-Whitten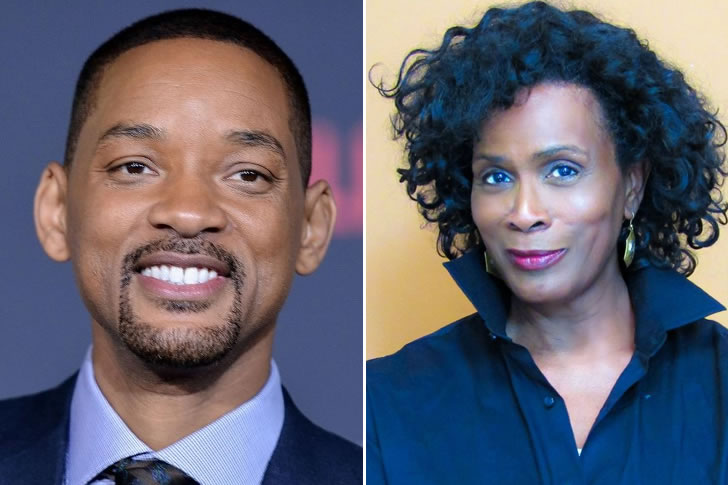 Will Smith and Janet Hubert-Whitten worked together on the TV series, Fresh Prince. However, things got intense between the two when Whitten left the show after Season 3. Reasons for Whitten's exit varied from creative differences to an altercation between her and Smith.
The 52-year-old actor then got candid about the issue and revealed that Whitten wanted Fresh Prince to be about her as he perfectly knew that she would dog about him in the press. Smith accused her of being mad at him for being in the entertainment business long before him, but he got more credits than her. Anyhow, with the Fresh Prince reunion, the feud between Whitten and Smith had now ended. Smith even shared a photo of them, smiling as they were about to reprise their roles.
Katherine Heigl Vs. Shonda Rhimes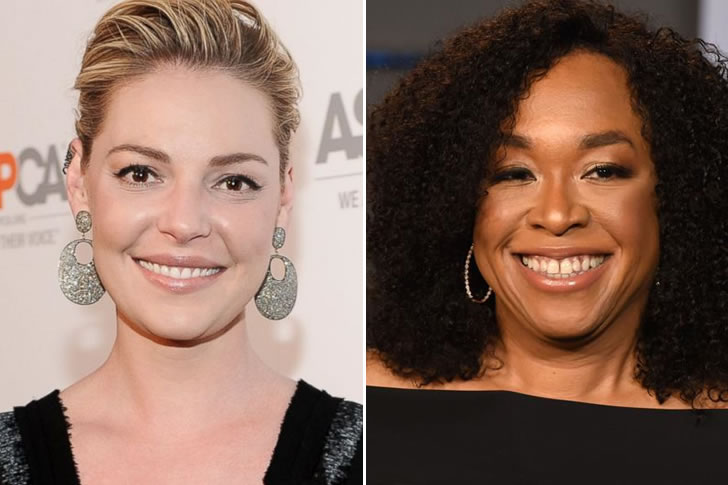 Katherine Heigl gets the credit for being "difficult" in the entertainment business. Everything started after the things she said when she withdrew herself from the 2008 Emmy, saying she didn't consider the Grey's Anatomy "material" Shonda Rhimes gave her was suitable for a nomination. However, after a decade, Heigl tried to explain herself, clearing the statement she delivered.
Heigl stressed that she didn't mean to criticize the Grey's Anatomy material, but her performance instead. She also apologized to Rhimes for the things she said. However, rumors had it that her remarks had something to do with her initiative to stop her contract from the series. It was the second time that Heigl had a feud with the show's producers, aside from Rhimes.
Selma Blair Vs. Charlie Sheen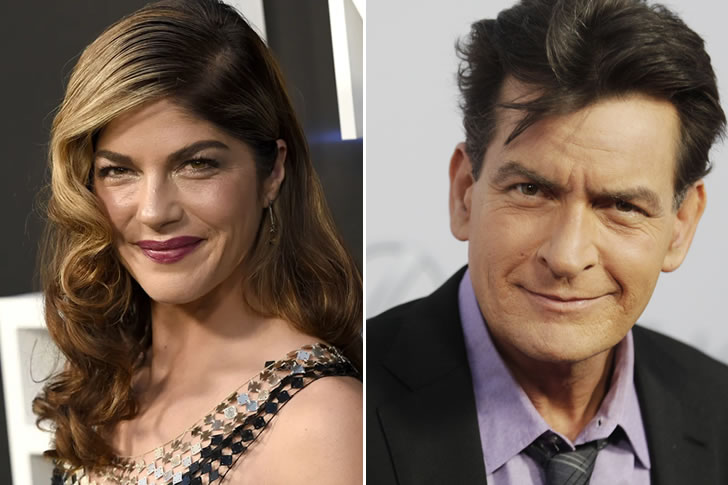 Selma Blair and Charlie Sheen's feud started when the latter fired the actress from the sitcom, Anger Management, through a text message. Allegedly, the 55-year-old actor called Blair names, but Sheen explained himself in an interview with Jay Leno. Sources revealed Sheen dismissed Blair from the show through a strongly worded text. The two had a fallout after the 48-year-old actress questioned the degree of her co-star's work ethic.
At the time, Sheen explained that the reason for her dismissal was not because of their relationship. The problem was a lot of people were still excited about the Two and a Half Men character and thought the Anger Management role was a "little dull." Anyhow, Sheen was also fired from the hit CBS sitcom after blasting its showrunner.
Kanye West Vs. Jay-Z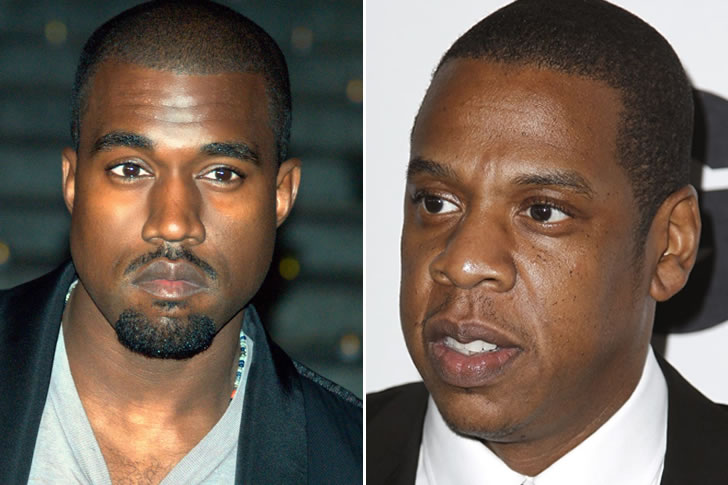 Kanye West can receive the credits for being the king of celebrity feuds. However, among the number of his rifts, no one thought he could have a rift with fellow rapper Jay-Z. Before West's hospitalization in 2016, he unleashed a series of rants on stage during his Saint Pablo Tour. He called out the Carters, Jay-Z and his family's surname over a variety of transgressions.
Their relationship then turned sour after Jay-Z hit back, saying West should have set Beyonce and his kid, Blue Ivy, aside from their beef. He also revealed that certain things happened between him and West that was "unacceptable." Anyhow, they seemed to be on good terms after they reunited at P.Diddy's 50th birthday party when they were seen talking and laughing together.
NeNe Leakes Vs. Kim Zolciak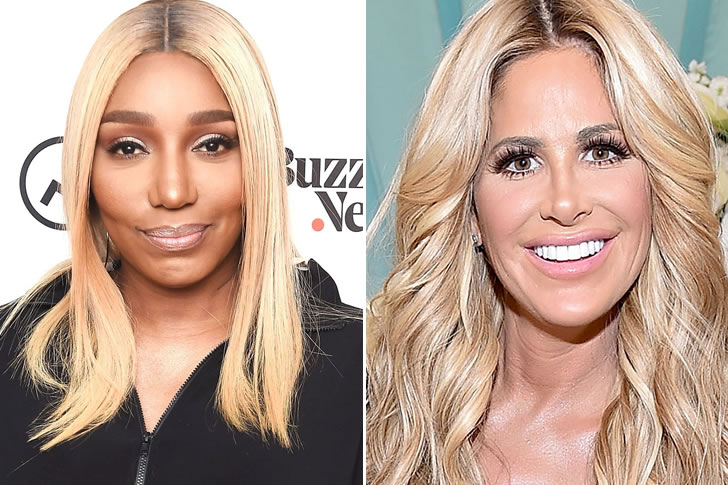 One of the infamous celebrity feuds today is that of NeNe Leakes and Kim Zolciak. Everything started when Leakes began to question Zolciak's relationship with Lee "Big Poppa" Najjar, who was allegedly married. Their feud even went physical when Leakes accused Zolciak of mistreating her assistant, Sweetie, that they almost called their lawyers.
However, Leakes seemed to give and admitted she regretted their feud when they appeared together on Watch What Happens Live with Andy Cohen in 2014. But, they got at each other's throats several times after that. As fans believed their rift would never come to an end, Zolciak reached out to Leakes after her husband, Gregg Leakes, got sick. Leakes then thanked Zolciak on social media for her thoughtful gifts that she sent her, which ended their feud.
Dwayne Johnson Vs. Vin Diesel

Dwayne Johnson and Vin Diesel used to work together in the Fast & Furious franchise. But with the creative differences, the two started to have a beef. Things between the two buff actors turned out sour when they filmed the Fate of the Furious. At the time, Johnson described his co-stars negatively without mentioning any names, leaving everyone puzzled who he might be pertaining to.
Later, it was found out that Diesel was one of them. Their rift went as far as the franchise itself separated them. Johnson did the spinoff movie, Hobbs and Shaw, instead, while as part of the original cast, Diesel remained with the main movie series. Anyhow, their icy relationship seemed to have thawed to some degree after Johnson thanked Diesel in a social media post.
Cardi B Vs. Nicki Minaj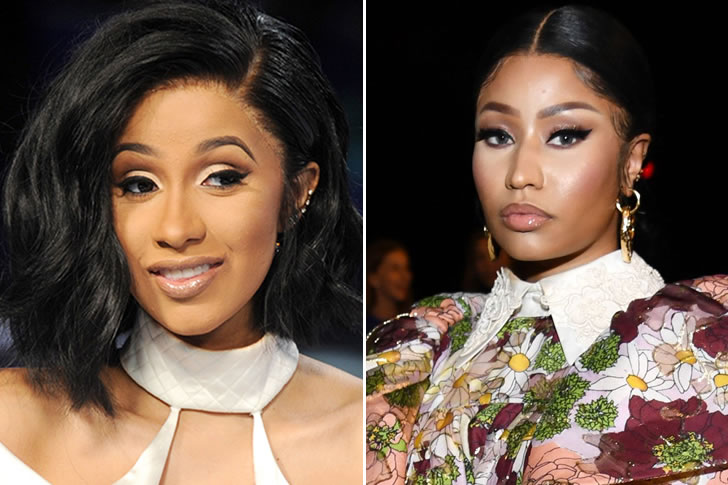 Nicki Minaj had several rifts with a number of stars in the industry, including Cardi B. Their beef even turned into a physical altercation when they met at a New York Fashion Week party. Cardi approached Minaj over the alleged lies that the latter was spreading about her. But even before Cardi managed to throw her red-heeled shoe at Minaj, she claimed a security guard elbowed her in the face.
Fortunately, no one needed their medical insurance after what happened, just a bump above Cardi's eye, while Minaj was left unscathed. They were also left with a massive issue behind them and a damaged reputation. Anyhow, after the blow, Cardi revealed she wanted to make peace with her enemies before 2019 ended so that she could leave everything negative behind her then.
Andy Cohen Vs. Jillian Michaels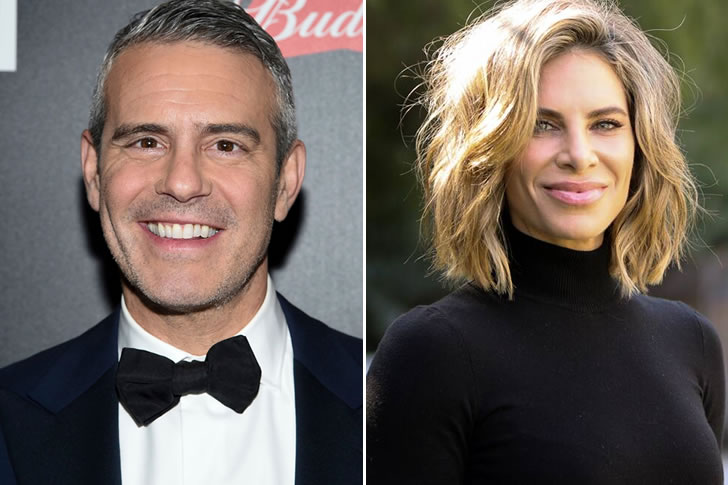 As the host of Watch Happens Live since 2009, Andy Cohen has interviewed a slew of celebrities and other personalities. So, if he has to choose the guests he will have, he will avoid Jillian Michaels. It was in 2013 when the famed host revealed Michaels freaked out after the show and was also mean to the staff.
Alternatively, Michaels fired back at Cohen, saying he hated women and even slammed his reality series, Real Housewives. Did you think Cohen would just let her go? He hit back and said Michaels was the woman who screamed at people for a living on The Biggest Loser and should stay at her own late. The two had yet to end their feud, but thankfully, no one sought the help of their lawyers.
Chelsea Handler Vs. Angelina Jolie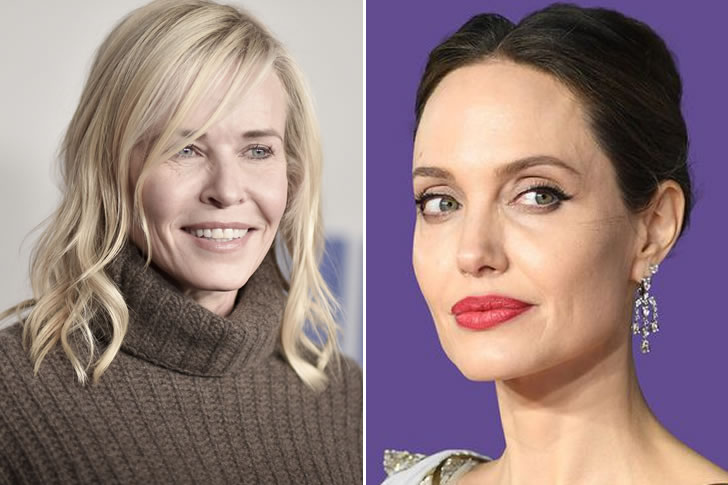 Chelsea Handler and Angelina Jolie's feud was so worse the initial called the actress a "lunatic." Everything started when the Maleficent star called it quits with Brad Pitt in September 2016. The comedian didn't just stop there. She even made jokes about the actor's freedom when she attended a charity event that honored the lawyer, Laura Wasser, who represented Jolie in the split.
Handler had been known for making obscene jests about Jolie and Pitt's romance and separation. However, as a longtime friend of Pitt's ex-wife, Jennifer Aniston, she cleared that her feud with Jolie has nothing to do with their friendship. As a woman, Handler revealed she knew a bad girl when she saw one, and she just simply didn't like Jolie at all.
Jennifer Lopez Vs. Mariah Carey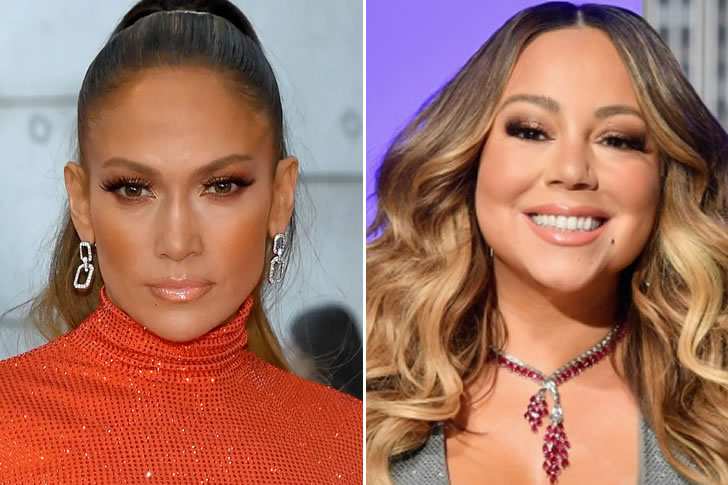 Despite being pop giants, Jennifer Lopez and Mariah Carey have never been amicable. They have shaded each other since time immemorial, and why is that so? There's a deeper reason why Carey hates Lopez and it stems from her departure from Sony Music and the company's big boss Tony Mottola's life.
It also began when she started to have a movie credit through her 2001 musical/drama Glitter. According to the Songbird Supreme, everything that went wrong in the movie led back to Mottola. She recorded a new song using the sample of the song Firecracker by Yellow Magic Orchestra only to find out Sony did the same with Lopez's I'm Real. So, after she heard the Latina beauty's music, Carey called Lopez "another female entertainer" who she didn't know.
Kim Kardashian Vs. Tyson Beckford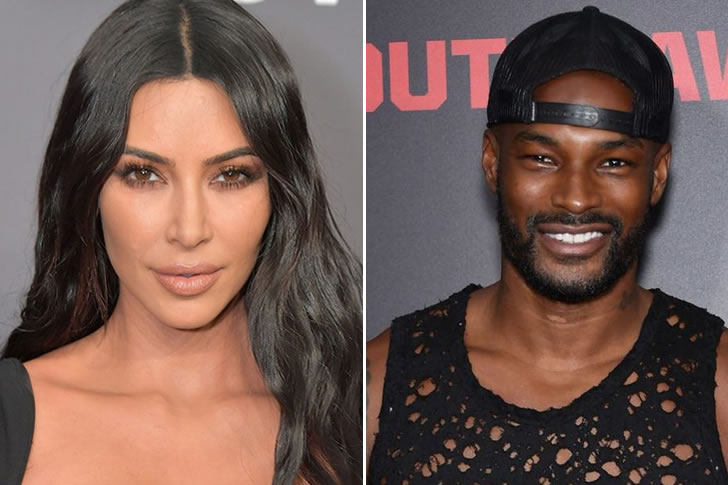 Kim Kardashian and Tyson Beckford's feud started when the latter bravely called her out in his social media post. The 49-year-old model body-shamed the famed reality star, calling her not real and her right hip doctored. Although Beckford made a disclaimer that he actually didn't care about Kanye West's wife, it seemed like it was not the case.
Kardashian responded to Beckford's post, mocking his denial that he cared about her body. Beckford then accused her of being homophobic. Addressing their rift on TV, Kardashian cleared that all of her best friends were gay, so she was never homophobic. She then showed her support to the community, saying she loved them and they, too, loved her. To her credits, Kardashian added their beef had nothing to do with the LGBTQ community.
Bethenny Frankel Vs. Carole Radziwill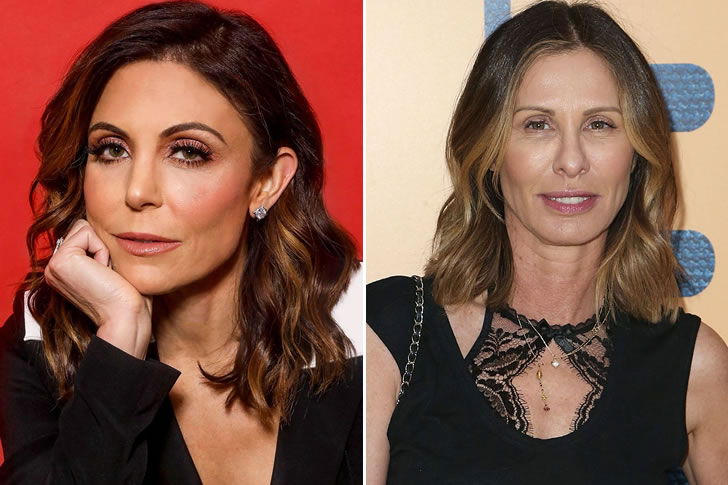 Bethenny Frankel and Carole Radziwill used to be the best of friends until they filmed Real Housewives of New York City Season 10. From there, everything changed. It all began when Frankel accused Radziwill's boyfriend, Adam Kenworthy, of not going to the mission trip to Puerto Rico because it was pro bono. Rumors also had it Frankel was jealous of her co-star's friendship with Tinsley Mortimer to a certain degree.
Although the two tried to mend their friendship, Radziwill slammed Frankel again after announcing she would leave their show. At the time, Frankel said she was thrilled to leave her "frenemies behind." On the other hand, Radziwill hit back, saying no cast member of the reality series had ever quit the show.
Julianna Margulies Vs. Archie Panjabi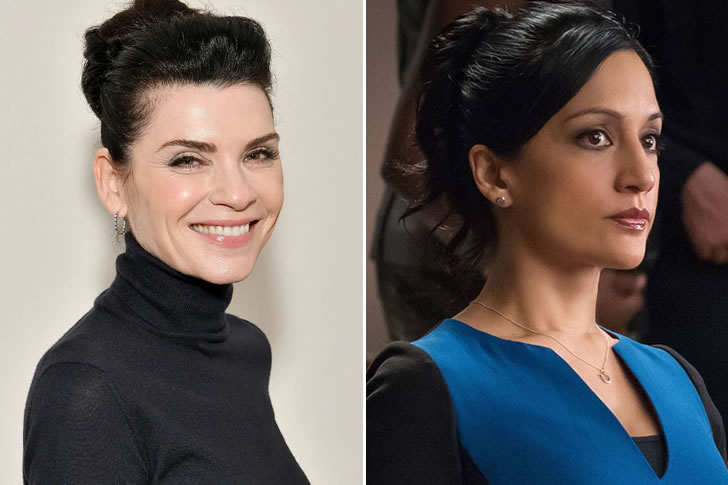 The Good Wife fans have probably heard the rift between Julianna Margulies and Archie Panjabi. These two stars played the role of attorney Alicia Florrick (Margulies) and investigator Kalinda Sharma (Panjabi) were best friends on screen and had frequent scenes together. But, everything was different in real life.
At the end of Season 2, Panjabi learned her husband cheated on her with Margulies. The betrayal then put a stop on their friendship. Since then, they barely interacted with each other. They had fewer screen time together. In fact, their scenes were only made up of phone calls or third-party appearances. From here, fans started to cast their theories, believing these two women couldn't stand to be in the same room together or even see each other's faces.
Vicki Gunvalson Vs. Meghan King Edmonds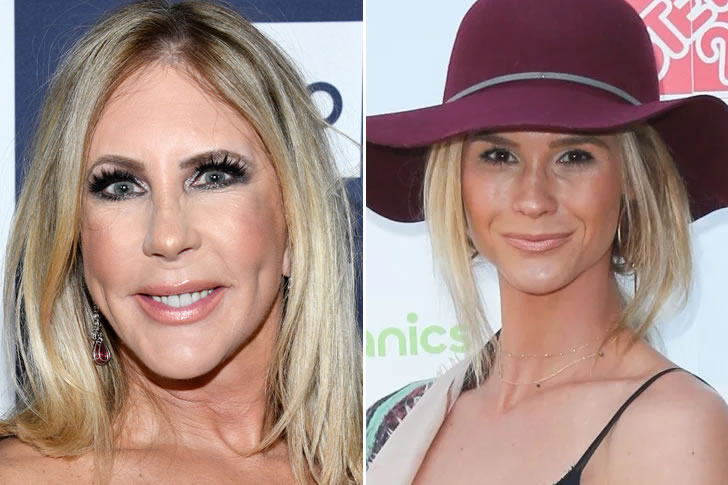 Vicki Gunvalson and Meghan King Edmonds worked together on The Real Housewives of Orange County. However, when Gunvalson told a publication she had no idea why Edmonds became a part of the reality series, everything started to change. Gunvalson seemed to mock Edmonds when she said the latter was not friends with anybody.
Edmonds then hit back at Gunvalson, saying she was so desperate. She continued that Gunvalson showed she didn't care about her, but she's one of her "top engagers" on Instagram. Edmonds said she didn't even follow her, but she often talked about her. Edmonds found the ordeal funny, stressing she's friends with Tamra Judge and Shannon Beador, which only showed the small degree of knowledge Gunvalson knew about them.
Jef Holm Vs. Arie Luyendyk Jr.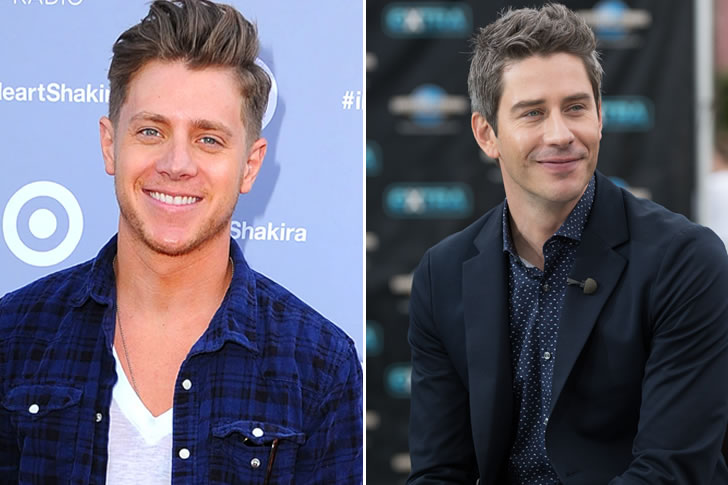 Arie Luyendyk and Jef Holm seem to prove that some grudges never die. Their rift has affected even the Bachelor nation, as their feud has been going on for years. Holm has been continuously attacking Luyendyk on Twitter to some degree. Now, fans question why Holm hates Luyendyk so much.
Holm and Luyendyk used to be good friends, but their bond suddenly changed when they started feuding online. It was never revealed as to what caused their rift, but it seemed to begin when Luyendyk was announced to be Season 22's leading man and Holm made cryptic tweet at the same time. He also barely posted anything on Twitter, but some of them seemed to be about Luyendyk. Fans then noticed their rift was real when Holm tweet that it didn't matter who would get down the limo, tagging Luyendyk himself.
Paris Hilton Vs. Lindsay Lohan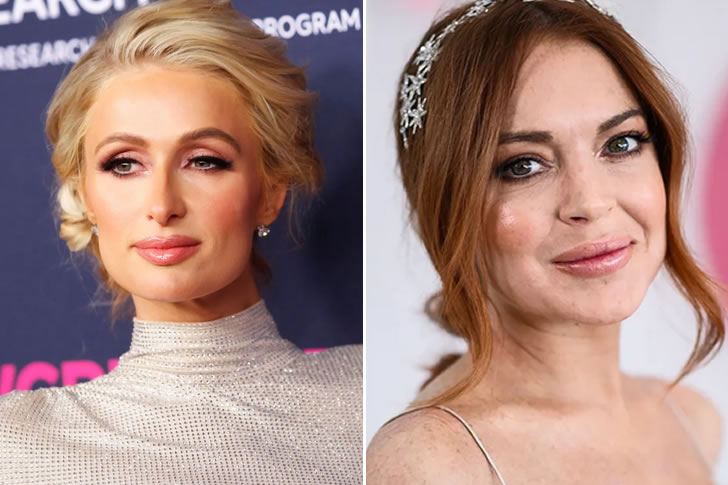 Paris Hilton and Lindsay Lohan used to go out together with their fellow pal, Britney Spears. However, in 2006, Hilton and Lohan started to be at war after the Mean Girls star started dating the heiress' ex, Stavros Niarchos. They began to take swipes at each other in public. Lohan also accused the Simple Life star of hitting her and calling her names. Fortunately, their rift never ended in a legal battle as no one got their attorneys.
Everything also started to get cool between the two in 2017 when Lohan invited Hilton to Greece for her 31st birthday. However, despite the invite, Hilton still shaded the actress. She even accused the Freaky Friday star of crashing her infamous night out with Spears back in 2006.
Machine Gun Kelly Vs. Eminem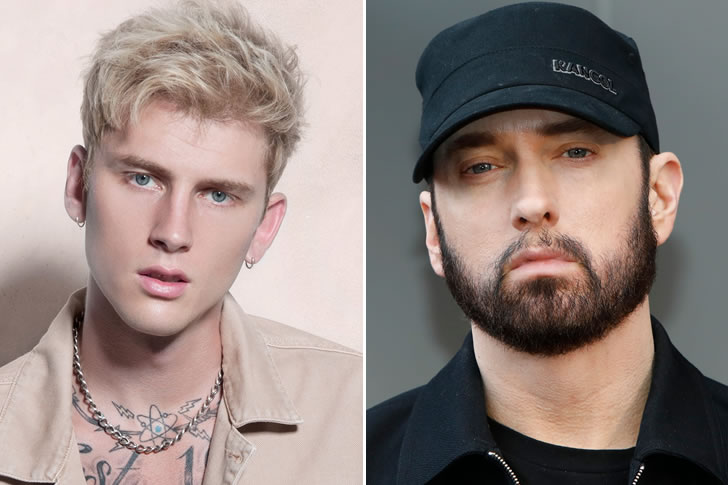 Machine Gun Kelly and Eminem's feud seems to be etched on the minds of many. They used to drop a series of diss tracks about each other. However, as their rift died down, there were questions if Kelly would consider to reconcile with the Rap God hitmaker or to put a closure to their beef.
Kelly suggested they should put them on a track and see would come out harder. However, when he started making some investment for his fourth studio album and had a tour with Young Thug, he seemed to re-engage with Eminem when he told the audience he would not perform his diss track Killshot anymore. Why? Kelly had no interest in putting their past feud to the spotlight again.
Farrah Abraham Vs. Drita D'Avanzo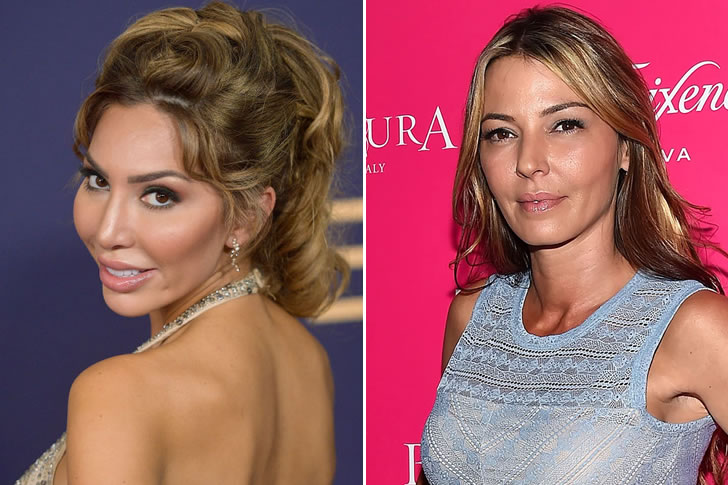 Farrah Abraham seemed to challenge Drita D'Avanzo into a fight, mocking the Mob Wives star that she got scared. The Teen Mom OG alum claimed D'Avanzo refused to fight her out of fear. Abraham didn't stop making fun of D'Avanzo's unwillingness to face her, asking why she didn't want to fight.
D'Avanzo then hit back, saying Abraham would get the credit of a "petty queen." At the time, Abraham was about to have a celebrity boxing match with the Flavor of Love star Nicole "Hoopz" Alexander, so D'Avanzo put all her bet to Hoopz. She even suggested she should watch their fight. The two's feud began when Abraham claimed D'Avanzo skipped their joint paid appearance in Atlantic City, calling her unprofessional and annoying.
Whoopi Goldberg Vs. Roseanne Barr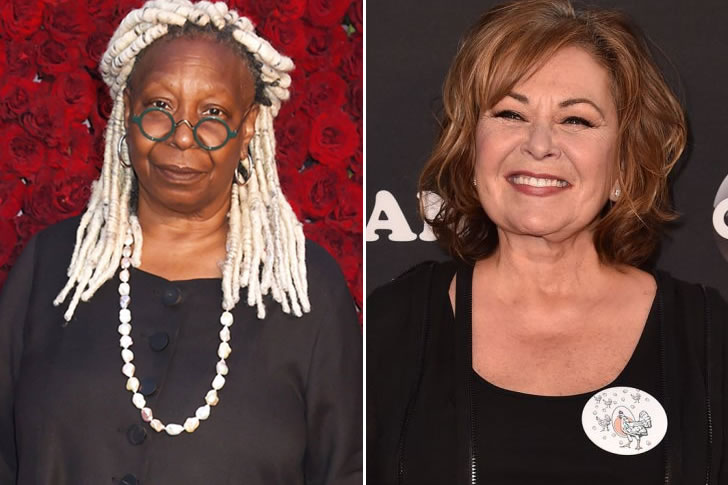 Whoopi Goldberg bravely called out Roseanne Barr over her several tweets and retweets. Barr went as far as insulting a presidential adviser, and so ABC decided to cancel her show. Although the Roseanne star apologized to the people who had lost their jobs, she also mocked a couple of her castmates for their comments on her series of tweets.
To some degree, Barr started blaming the liberal media agenda for her downfall. She then retweeted a photo of Goldberg, wearing a photoshopped shirt with a violent message. Knowing Goldberg was someone who would never back down, she showed her original picture, threatening Barr not to bring down other people with her. Goldberg said to Barr, "You did this to yourself."
Miley Cyrus Vs. Nicki Minaj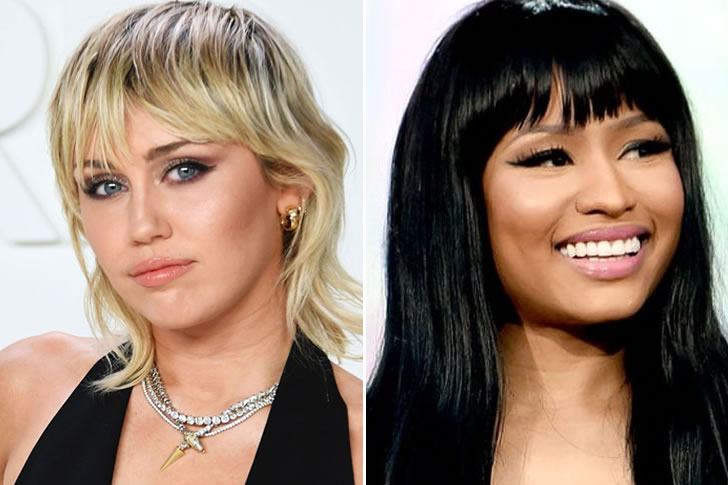 Promise, this will be the last time you'll see Nicki Minaj's name on this list. Aside from Mariah Carey and Cardi B, Minaj also has a feud with another singer-songwriter, Miley Cyrus. Minaj even called the pop star a "Perdue chicken" that could never badly credit queens like her.
She also called Cyrus a white girl who made a black girl cry, alluding she was the bad guy. Minaj then accused Cyrus of disrespecting her in a magazine article for no reason. Minaj's series of rants against Cyrus came a few weeks after the latter released the song, Cattitude, where the lyrics said that although Cyrus loved Minaj, she listened to Cardi instead.
Liam Payne Vs. Piers Morgan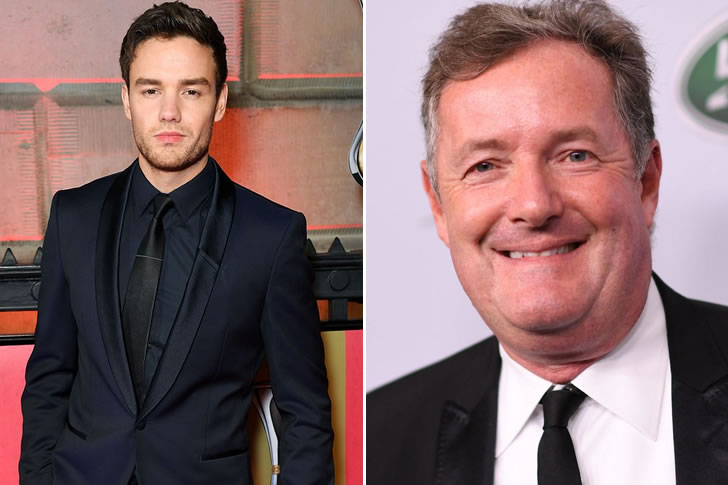 Piers Morgan seemed to have a Twitter spat with Liam Payne after slamming Kylie Jenner for being the youngest self-made billionaire. The controversial Good Morning Britain host seemed to suggest Jenner only got rich because her sister, Kim Kardashian, had a risqué tape, which also helped the latter rose to prominence.
In a tweet, Morgan said Jenner was not a self-made billionaire but because Kardashian made a tape. Payne then defended the makeup mogul, asking Morgan if he's crazy, talking things about everyone and making controversial remarks about people to get attention. The former One Direction member then commended Jenner, saying she had made several investments to have a business of her own and he should congratulate her instead of mocking her.
Neil Patrick Harris Vs. James Woods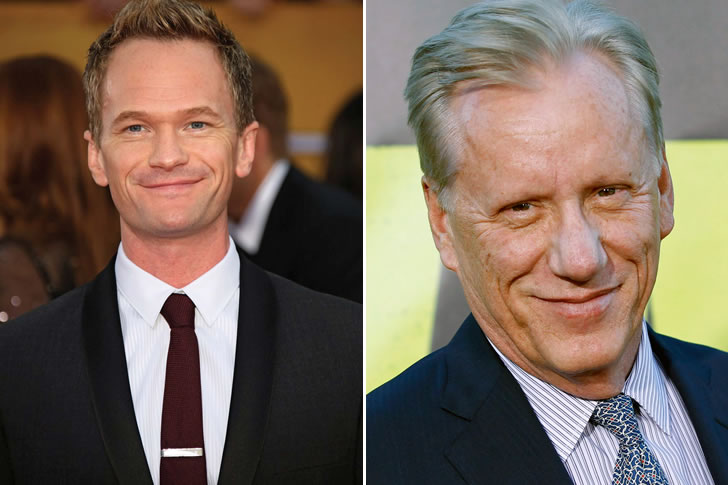 James Woods defended himself on Twitter after Neil Patrick Harris called him "ignorant and classless." The legendary actor would never tolerate anyone to call him "intolerant." Everything started when Woods made a tweet, leaving a comment on a photo with two parents and their kid.
One of the parents held a sign that read he loved his "gender creative son," while the other card said his son wore dresses and makeup, get over it. Woods said the snap looked sweet, but they should wait until the kid grew up, calling him a poor child. Harris couldn't help himself but respond to Wood's remarks, like gas fueling a car. The 47-year-old comedian revealed he's friends with the family in the photo and Woods should be ashamed of himself for everything he said.
Corey Taylor Vs. Chad Kroeger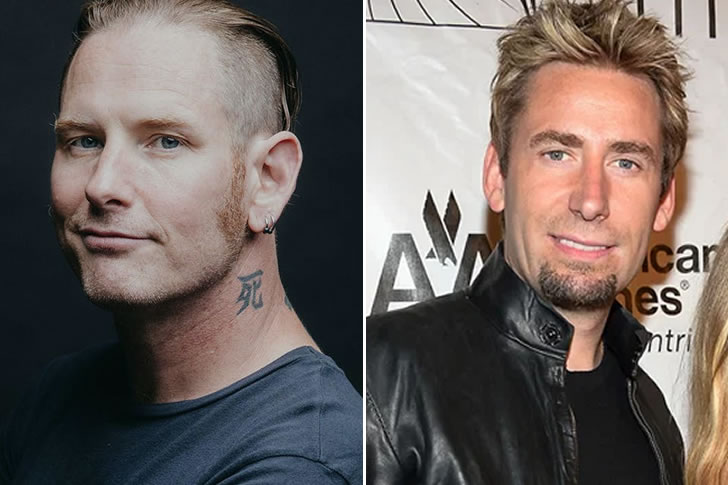 Corey Taylor reacted to Chad Kroeger's criticism about his band, Slipknot. The Nickelback frontman once said the heavy metal band was only a gimmick. He also called Taylor's side-project, Stone Sour, as "Nickelback Lite."
Taylor then shaded back at Kroeger, saying he found his remarks funny and he had no idea what kind of planet he was living on. Did they even have a mortgage there? Taylor continuously mocked Kroeger, calling him names and reminding him that he himself was voted Sexiest Dude in Rock while wearing a mask, and meanwhile, Kroeger had been voted the Ugliest Duke in Rock twice without any masks on. Anyhow, Taylor cleared he had no issues with other Nickelback members, but only with their frontman.
Kailyn Lowry Vs. Jenelle Evans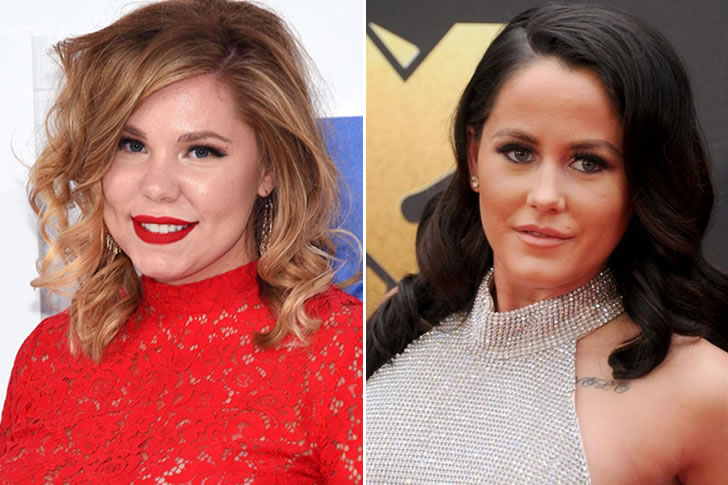 Kailyn Lowry and Jenelle Evans had a very public fight on social media. The two Teen Mom stars argued on Twitter and it went pretty bad, like a bad credit report. They shaded each other and there were also name-callings and a lot of insults. So, how did it start?
Everything began when Lowry posted something on Twitter, responding to a tweet about Evan's former husband, Courtland Rogers. At the time, Rogers said he wanted to leave his then-wife, Lindsey Frazier. Lowry advised that Rogers should think about it thoroughly, work things out, and never give up. Seeing Lowry's advice, Evans violently reacted, accusing Lowry of being insincere and only egging a drama. Lowry then questioned Evan's intention, getting involved in an ex and alluding she didn't like drama but starting it.
Sylvester Stallone Vs. Richard Gere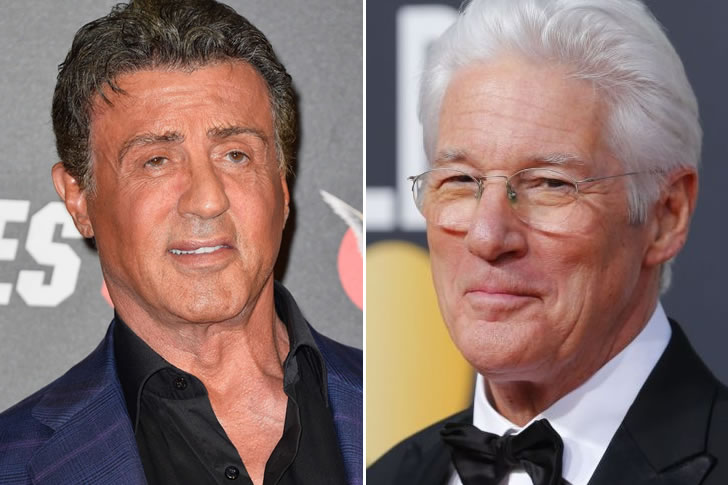 Sylvester Stallone and Richard Gere should have done a movie together, the 1974 film The Lords of Flatbush. However, with the rift that they started to have, they did not do this movie and almost opted for their medical insurance? Why? They almost ended up fist fighting because of their feud. The tension between the two was so high Perry King had to take over Gere's role.
In an interview in 2006, Stallone admitted they never "hit it off." He revealed Gere would arrive wearing his oversized motorcycle jacket like the worst "knight at the round table." So, what's the reason for their rift? Rumors had it that it had something to do with a gerbil incident, while Elton John revealed they almost had a fistfight over Princess Diana.
Megyn Kelly Vs. Jane Fonda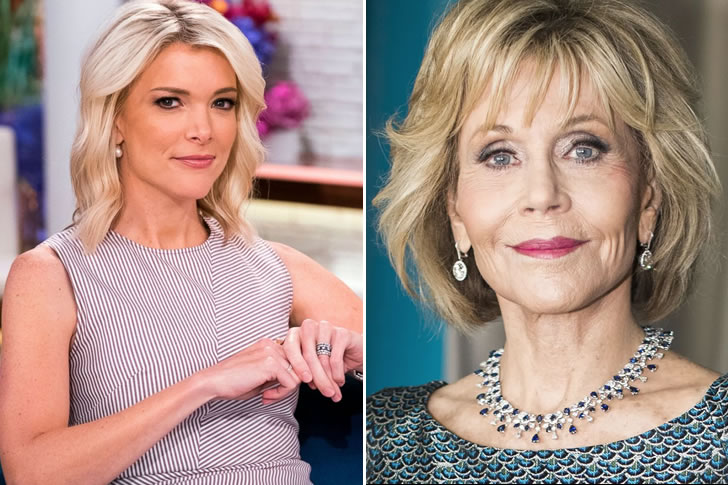 Megyn Kelly and Jane Fonda once engaged in a word war. In her show, Megyn Kelly Today, the 49-year-old journalist spared three minutes of her time to address the iconic actress' cracks about her. Everything seemed to begin when Kelly asked Fonda about her plastic surgery. To some degree, the 82-year-old actress appeared to dislike the question. So, no matter how many months had passed after Kelly asked her, she once again put the issue to light.
Despite deciding not to say anything about the controversy, Kelly broke her silence to respond to Fonda's accusations. However, it seemed like Kelly was not aware that Fonda had spent a long time mastering the art of having public feuds. So, she might never win.
You've Reached The End