Celebrity Couples With Huge Age Gaps Between Them
May-December love affair seems to be a norm nowadays. However, some can't help themselves but be surprised whenever they see a couple who has a huge age difference between each other. Maybe they haven't seen the world of Hollywood yet where falling in love with someone younger and vice versa is never a big issue at all.
This place seems to be the best place to see people in May-September relationships. There are a few good examples here, like Catherine Zeta-Jones and Michael Douglas, who is 25 years her senior. Are you quite surprise by the age difference? Don't be. These two have been together for more than two decades, proving they have successfully made their relationship work no matter what they say. The degree of talks about them may be beyond palpable, but their perfect comeback is the love they have for each other.
This couple is just one of the too many celebrities who have a huge gap but continuously going strong.
As they say, love is just a number, and these celebrity couples have proven how true it is.
ADAM LEVINE AND BEHATI PRINSLOO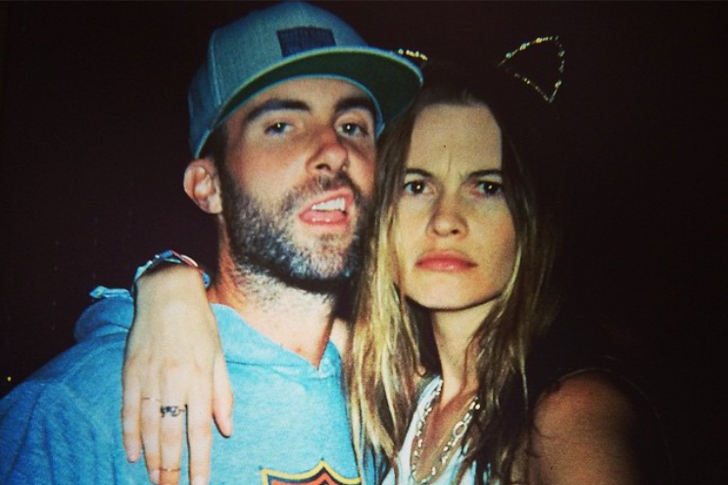 Adam Levine and Behati Prinsloo are among the power couples of Hollywood who got blessed with two beautiful daughters. The two began their relationship in 2012 but broke up in 2013. The break they had (which only lasted for two months) only made them realize that they were meant to be together. From there, the rest, as they say, was history! The two tied the knot in 2014 in Cabo San Lucas, New Mexico. They have a 10-year age gap, which did not matter much as the two are very much in love.
Aside from Levine's spearheading Maroon 5, which is known for hit songs such as She Will Be Loved, Sunday Morning, and Moves Like Jagger, he and Prinsloo know how to make investments out of a real estate. They have sold some of their properties, which have definitely added to their overall net worth.
AL PACINO AND MEITAL DOHAN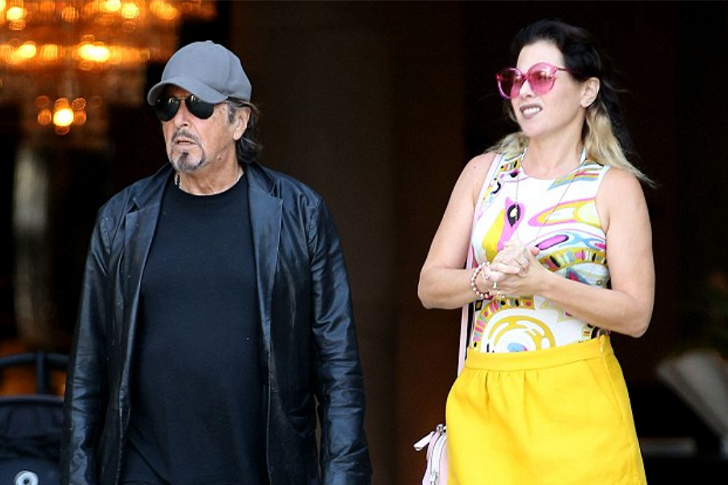 Al Pacino is one of Hollywood's biggest names known for movies, such as Scarface, The Godfather, Devil's Advocate, and The Irishman. He had a relationship with Meital Dohan, an Israeli actress, and singer, who also happens to be 39 years his junior. The two met at one of Hollywood's after-party and were together for two years. However, news broke out the two have called it quits after a fight. It was Dohan who ended it, claiming that their age gap was a strain to their relationship.
As of 2021, Pacino has a total net worth of $120 million. His investment money has gotten distributed in shares, restaurants, and even casinos, not to mention real estate purchases. Although he is currently single, the actor will still be one of Hollywood's biggest names that people will be looking up to.
ALEC BALDWIN AND HILARIA THOMAS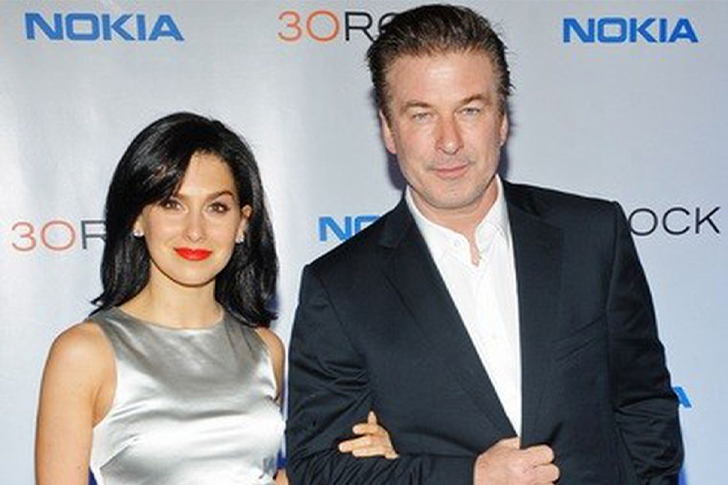 Alec Baldwin is one of the Baldwin brothers who have graced Hollywood with his acting prowess not just on film but also on TV. Among his notable works include The Hunt for Red October, Pearl Harbor, The Juror, and The Departed. His TV series included 30 Rock, Saturday Night Live, and The Alec Baldwin Show. His current net worth is $60 million.
When it comes to his personal life, Baldwin is married to yoga instructor Hilaria Thomas, who is 26 years younger, and together they have five children. They are currently staying in their East Hampton house, which is one of the couple's real estate investments. Besides Baldwin's acting career, he has also worked as a producer, while his wife has several endorsements to her name. Hilaria Thomas has been endorsing products such as Fisher-Price, Mattel, and Bissell, just to name a few.
AMBER TAMBLYN AND DAVID CROSS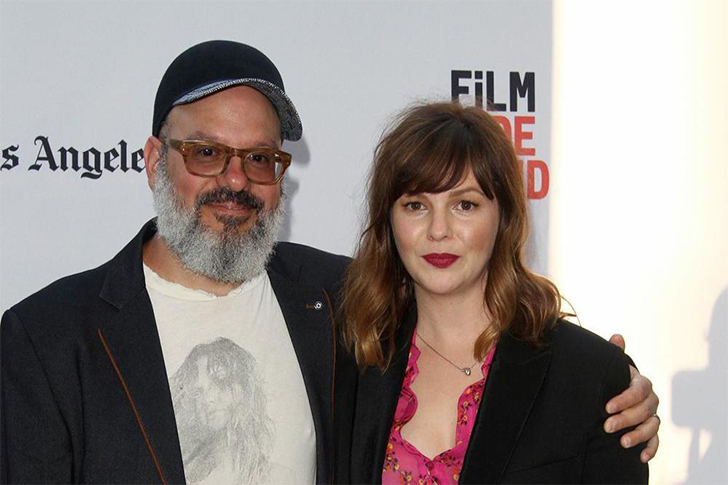 Amber Tamblyn gained popularity when she starred in The Sisterhood of the Traveling Pants and the teen drama Joan of Arcadia. She got married to David Cross, an accomplished comedian who became popular for his Arrested Development role. The two first hit it off when they were traveling from Houston to Louisiana. Cross admitted that he didn't really want to pursue Tamblyn because of their age gap, which stretched to 19 years.
Tamblyn and Cross lead a quiet life out of the limelight with their combined net worth of $15 million. Aside from acting, Tamblyn is also a writer with her recent work, Era of Ignition: Coming of Age in a Time of Rage and Revolution, released on Amazon. Although not much detail is available about their investments, the two seem to have a good working relationship as a married couple.
ARIEL WINTER AND LEVI MEADEN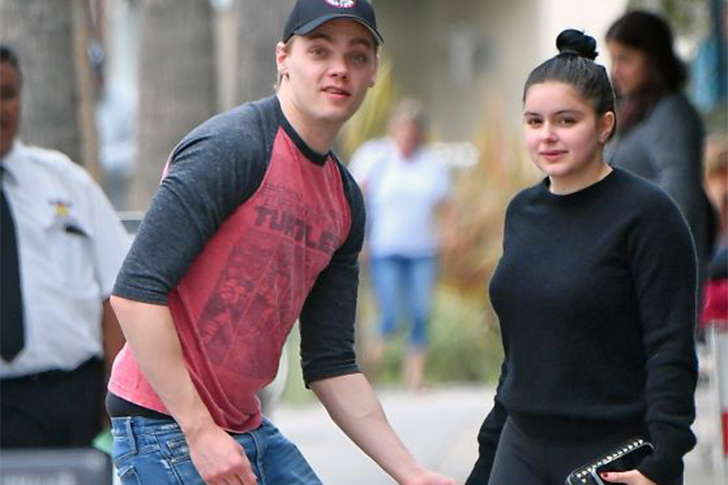 Ariel Winter began her acting career when she was four years old. We saw her grow up in the hit comedy series on TV, Modern Family, where she played Alex Dunphy. She also did voice acting as Sofia in the popular Sofia the First and Smurfs. Her boyfriend, Levi Meaden, is also an actor and ten years her senior. However, age doesn't seem to matter for the two. Meaden appeared in TV shows such as Almost Human, The 100, and The Killing.
Although both are accomplished actors with different projects, the two were seen to be supporting one another in their own shows and have attended many galas together. However, the two broke up with Winter, now getting linked to her BFF Luke Benward, who is only three years older. Winter seems to have a good grasp of home finance as she had several properties to her name already, even at a young age.
ASHLEY OLSEN AND RICHARD SACHS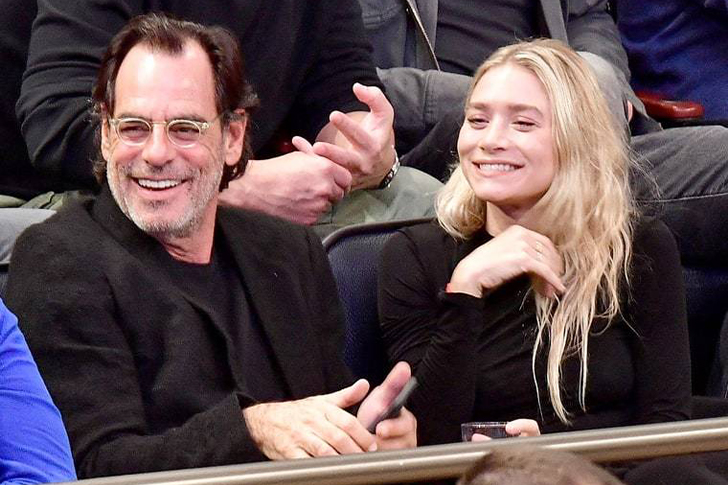 Ashley Olsen is just one-half of the much-adored twins in the popular sitcom Full House, which ran from 1987 to 1995. After moving away from the limelight, Ashley Olsen seems to have fallen in love with Richard Sachs, who works as a financier and art dealer and is 28 years her senior. This is not surprising, given that her past relationships reveal that she prefers dating older men. It can't be about the money, though, since Ashley Olsen has a huge net worth on her own.
The Olsen twins have a smart investment planning in place with their brands The Row and Elizabeth and James, which have helped seal their career in the industry. Regarding the twins' choice of life partners, it seems that they do have similarities since Mary Kate also married Olivier Sarkozy in 2015, with Sarkozy being 18 years older than her.
ASHTON KUTCHER AND DEMI MOORE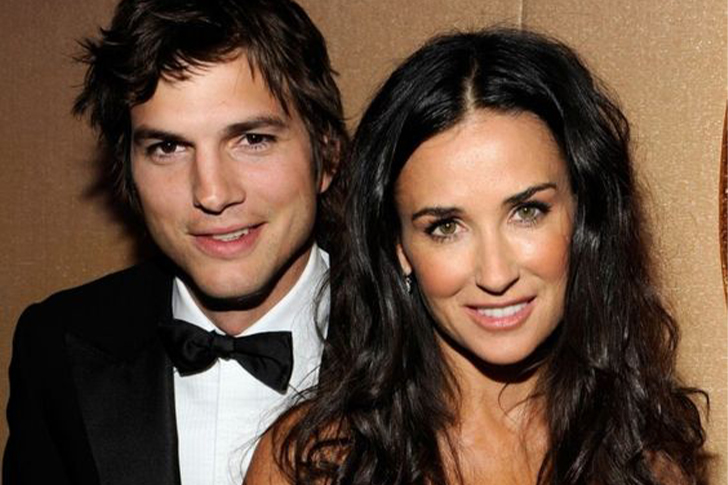 When Ashton Kutcher and Demi Moore started dating, it sent tabloids into a frenzy. During that time, Moore is one of Hollywood's A-listers, with Kutcher beginning to carve out his career as part of the comedy sitcom, That 70's Show. What made their relationship such a juicy topic back then? Well, Moore has a 15-year age gap to Kutcher, which shocked Hollywood. Fortunately, they overcame the constant press about them and managed to stay in a relationship for eight years.
Together, the couple had been raking in the money with Moore's coming from her acting and producing jobs while Kutchner may not have a financial degree. Still, he seems to have a head for it as he has invested his money in tech companies like Skype, Chegg, and Uber, just to name a few. The two have since separated and are living their lives happily with their new families.
BEYONCE KNOWLES AND JAY-Z CARTER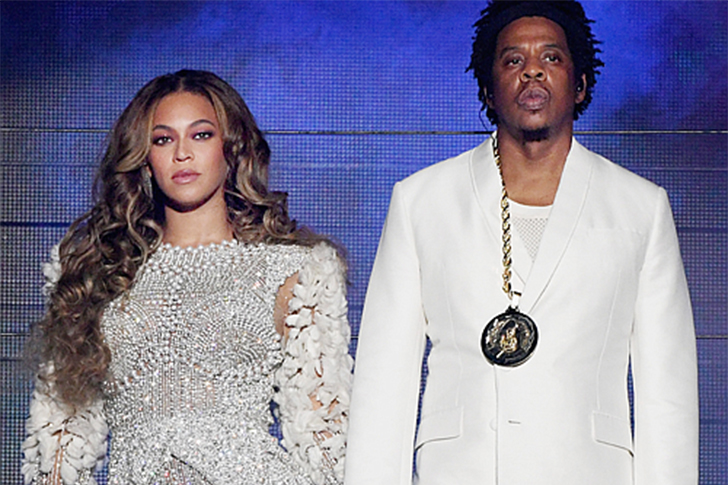 Beyonce Knowles started her singing career when she joined the all-girl group Destiny's Child, while Jay-Z had already established himself in the entertainment industry in 1989. The two took their time when it came to their relationship and finally tied the knot after six years of being together. Their 12-year age gap did not matter as both were in love with one another. Although their marriage had a rocky start, the powerhouse couple overcame them and got blessed with three children they constantly dote on.
Their combined net worth is already at $1.4 billion, with Queen Bey earning roughly around $335 million. Of course, the couple did not make their fortunes from their careers alone. The couple earns a lot from several of their investments as well, such as Uber and Tidal. With the help of a talented financial advisor, we're sure they can grow their wealth even more.
BILLY JOEL AND ALEXIS RODERICK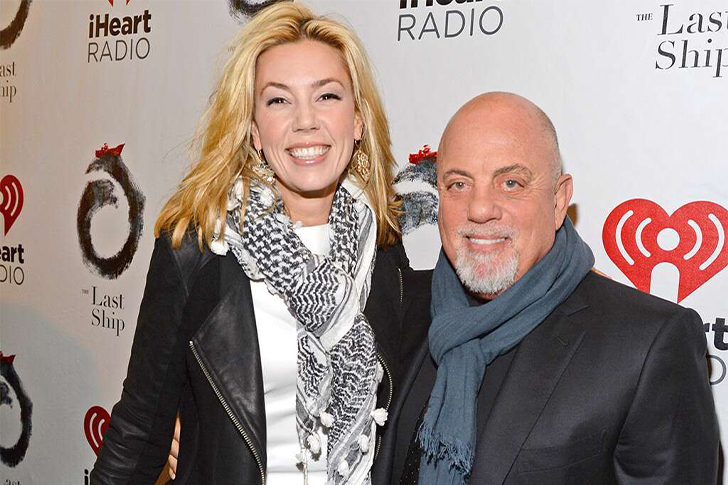 Billy Joel shot to fame with his album The Stranger in 1977, after selling more than 10 million copies across the globe. Among his hit songs were Just the Way You Are, She's Always a Woman, and Only the Good Die Young. Joel tied the knot for the fourth time with Alexis Roderick, a well-known equestrian and executive at Morgan Stanley, and 33 years his junior in 2015. They got married on Joel's estate in Long Island, which was presided over by the Governor of New York, Andrew Cuomo, and Joel's lifelong friend.
His current net worth is $225 million, thanks to his tours and residency earnings. That's not all, though. Joel also has a good eye for investments in real estate. Some were given to his ex-wives, while the rest he sold to other celebrities for a reasonable price.
BLAKE LIVELY AND RYAN REYNOLDS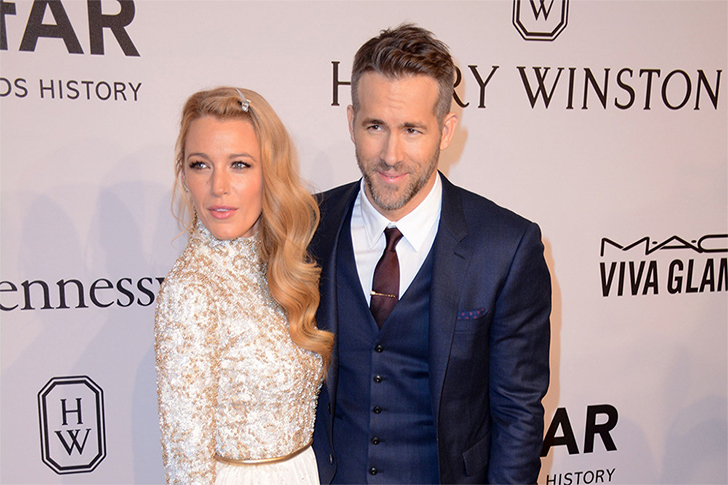 Blake Lively and Ryan Reynolds's 11 years' age gap is not a problem with the two as they hit it off pretty well. After tying the knot a few years ago, the couple seems to enjoy marriage life even today. Blake Lively's career began when she got cast in The Sisterhood of the Traveling Pants in her junior years. Her best moment, however, was when she landed the main role in Gossip Girl. On the other hand, Reynolds has appeared in several hit movies such as CIA, Hobbes and Shaw, and reprising his role as Deadpool.
One of their investments was buying a $5.7 million property outside of Pound Ridge in New York, which comes with seven bedrooms and six bathrooms sitting on top of a sprawling 8,892 square feet of land. They have three children together, and it seems that their marriage is growing stronger by the day. As a matter of fact, they are one of the most adorable couples in Hollywood.
BO DEREK AND JOHN CORBETT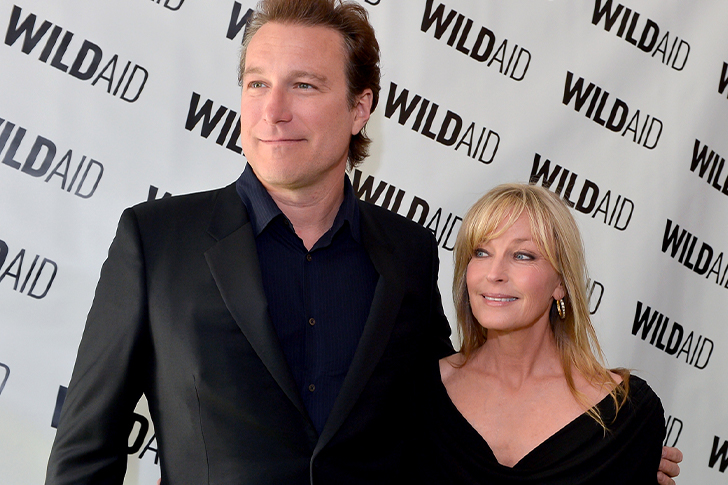 Bo Derek is an accomplished actress who shot to fame in the movie 10. She then moved on to make more, including A Change of Seasons, Tarzan, The Ape Man, and Bolero. On the other hand, John Corbett became a star playing Chris Stevens in the hit TV show Northern Exposure, which earned him several prestigious nominations. He also starred in Sex and the City, My Big Fat Greek Wedding, and several notable projects.
Derek and Corbett started dating in 2002, and after 18 years of being together, the two still haven't tied the knot. Although Derek is just a few years older than Corbett, the two seem to hit it right off at the start. They live together in a ranch in Santa Ynez that is on more than 10 acres of land, which was where their investment money went.
BRAD PITT AND ANGELINA JOLIE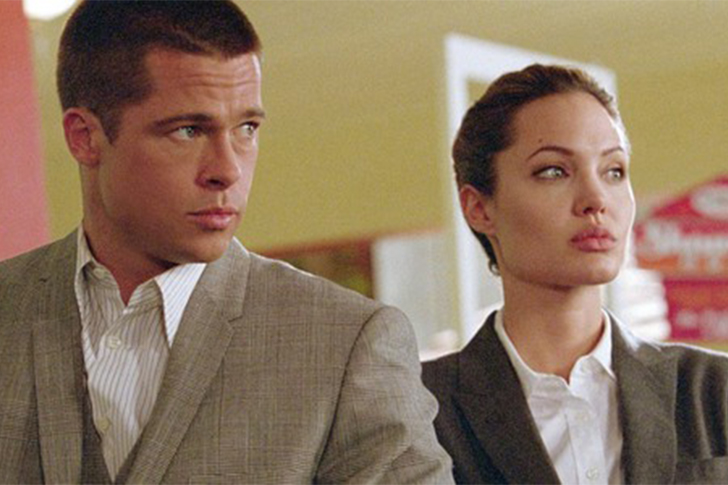 The former power couple Brad Pitt and Angeline Jolie had an age gap of 11 years between them, but it did not show throughout their happy marriage. The couple dated for seven years before exchanging "I Do's."
Pitt started his acting career as part of the hit TV series crew, 21 Jump Street. His two biggest hits during his early years as an actor were Cutting Class and Legends of the Fall. On the other hand, Angelina Jolie rose to fame in the movie Gia, which she followed up with several others such as Girl, Interrupted, Tomb Raider, and Mr. and Mrs. Smith, where she worked alongside Brad Pitt. When they were together, Brad and Angelina spent their investment money on real estate, such as the one in Long Island. Jolie has also spread her business ventures in a production company as well as in the wine business.
Bradley Cooper And Suki Waterhouse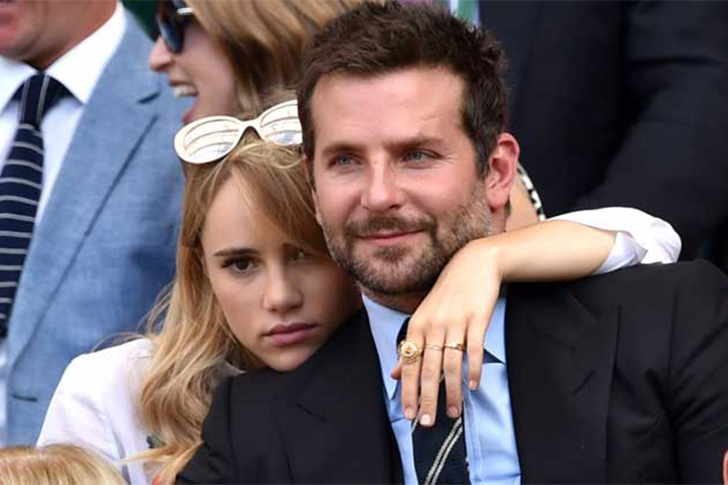 Bradley Cooper is not just an actor, he has also made a splash as a director, too. Cooper first appeared on screen in the TV series, Alias. He then nabbed roles in movies such as Wedding Crashers, Yes Man, He's Just Not That Into You, The Hangover, and The A-Team. He also voiced Rocket in Marvel's The Guardians of the Galaxy. He had a relationship with Suki Waterhouse, who is a model and 17 years his junior.
Although the two were in a relationship for two years, the age gap made it difficult for them to continue. Cooper was already at the stage where he wanted to raise a family, but his then-girlfriend was just getting warmed up in her career. He has investments on real estate such as the one in Marina Del Ray and a townhouse in New York.
Bruce Willis And Emma Heming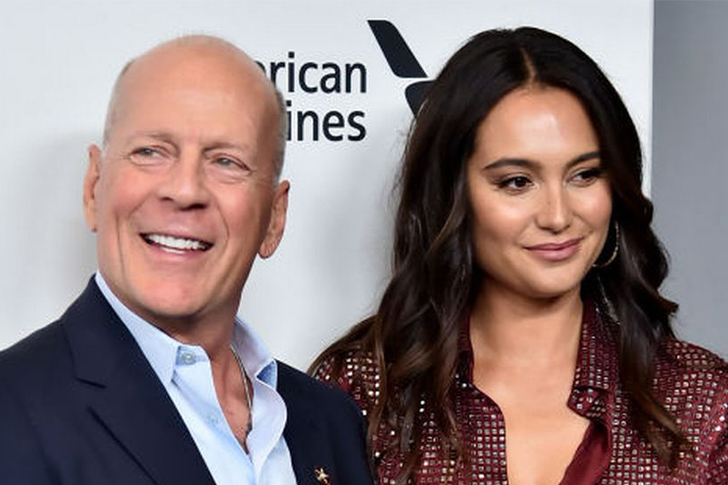 The Die Hard actor married Emma Heming, who was 23 years younger, in 2009. His ex-wife, Demi Moore, was among the guests in their intimate wedding in Turks and Caicos. Willis has several memorable movies to his name such as Sin City, Unbreakable, Looper, Twelve Monkeys, Split, RED, and The Sixth Sense. Emma Heming, on the other hand, started her career as a model under the Lorraine Ashton modeling agency and later starred in movies like Perfume and Perfect Stranger.
The two have investments in real estate, but they had to sell their stunning home in New York to move somewhere else. Today, the couple, together with their two children, are back together after Willis stayed with his ex-wife, Demi Moore, for some time. The Moore-Willis household are pretty much a blended family, with everyone having a great time together or apart.
Camila Cabello and Matthew Hussey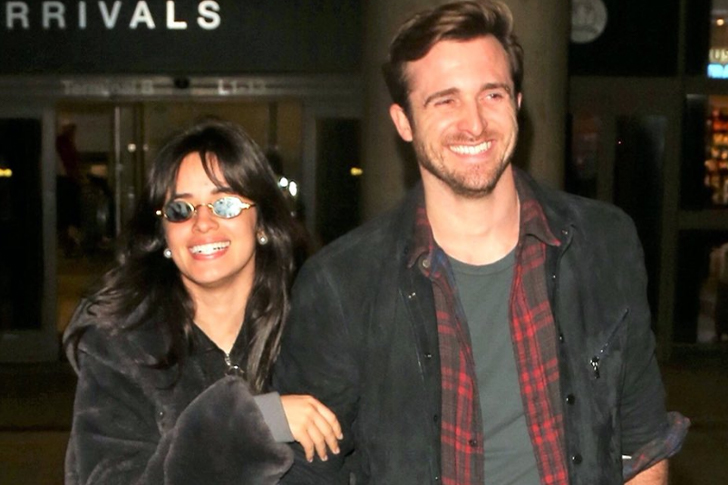 Camila Cabello and Matthew Hussey were a hot item in 2018 despite their 10-year age gap. Matthew Hussey is a motivational speaker and life coach who worked with celebrities like Christina Aguilera as well as CEOs and executives. Cabello began her career in X Factor, where she was eliminated only to form the group Fifth Harmony later on. She signed a music deal with Simon Cowell and went on to perform solo after leaving the group.
Although Cabello and Hussey seemed to be perfect together, the two split after a yearlong relationship. She has currently been dating Shawn Mendes since 2019. Some of her investment money was directed to philanthropic activities, including Save the Children and the Children's Health Fund. She has also been part of raising funds for hurricane relief and for breast cancer research.
Catherine Zeta-Jones and Michael Douglas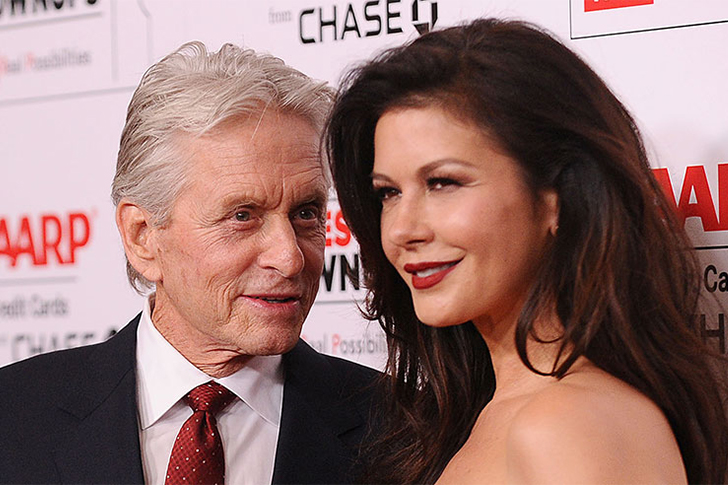 Married couple Catherine Zeta-Jones and Michael Douglas were both born on September 25 but are 25 years apart. Zeta-Jones is 51 while Douglas is 76. Even though they have more than two decades between them, Zeta-Jones and Douglas remained in-synch throughout their relationship. The couple can credit their immense love for each other for their longstanding relationship. Their love story was the normal boy-meets-girl set-up.
Douglas met Zeta-Jones in 1998 at a Hollywood screening of Zeta-Jones' movie, Zorro. He was instantly smitten with Zeta-Jones while watching the film. After a few more night-outs together, the couple entered into a relationship which resulted in a wedding in 2000. The couple has two children, Dylan, 20, and Carys, 17. As far as Hollywood romances go, theirs have been quite successful. It's quite normal in Hollywood for relationships to end bitterly and abruptly, but Douglas and Zeta-Jones proved the opposite can happen, too, albeit with less regularity.
Celine Dion And Rene Angelil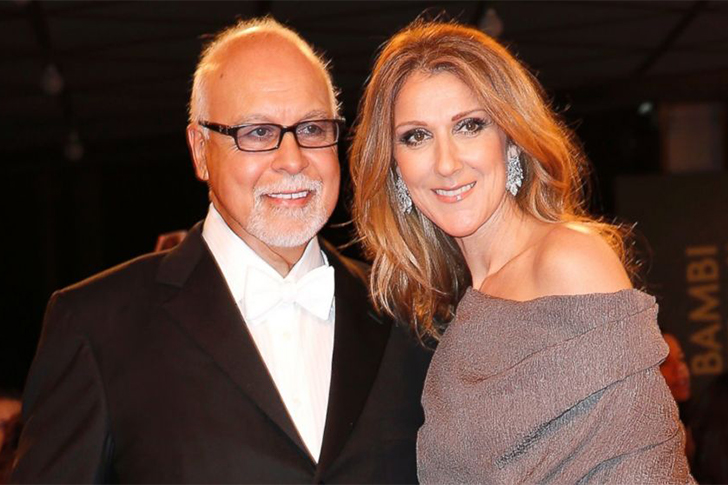 Many Celion Dion fans know how deep the singer's love for her late husband Rene Angelil is. Dion first met Angelil when she was only 12 years old and was starting with her singing career. Angelil was then a 38-year-old music manager. In one interview, Angelil revealed that he put a mortgage on his house to fund Dion's first album and take her and her mother on tour in 1981. It was only when Dion was 19 that they started officially dating.
Their 26 year age gap did not become a hindrance to the two. They eventually decided to hold an epic wedding in 1994. Dion and Angelil's marriage has been filled with ups and downs. They were blessed with three kids — their eldest is Rene-Charles, followed by twins, Nelson and Eddy. At some point during the rise of Dion's singing career, they had to face Angelil's battle with cancer. Although she was doing numerous projects, she set aside all these to be with her husband during his final moments. The veteran manager passed away in 2016. Despite his passing, Dion's love for her husband continued, and she devoted her time to their three children.
Cheryl Cole And Liam Payne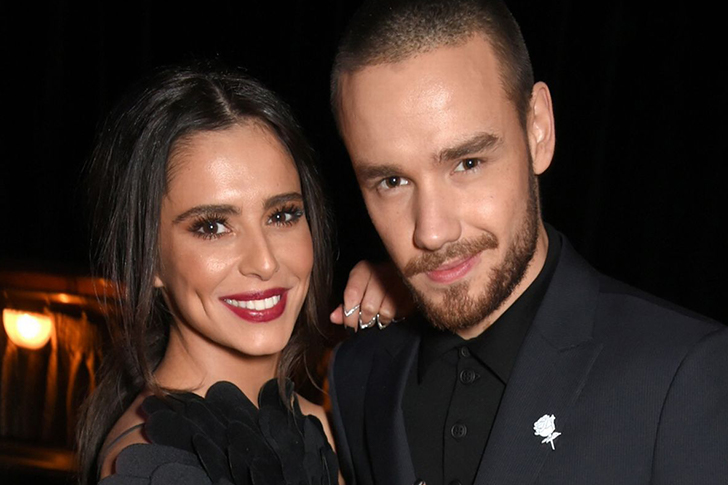 Cole and Payne first met each other in 2008. Liam was 14 when he auditioned for X Factor while Cheryl, who was one of the judges, was ten years older than him. Before dating, the former One Direction member, Cole had been in two marriages. Cole consulted with her lawyers to be able to break away from her former husband, Jean-Bernard Fernadez-Versini. After, she started teasing her fans that she had a new man.
It was in 2016 when the pair started dating each other officially. They eventually welcomed their son, Bear Grey Payne, a few years later. Although their relationship only lasted two years, they are enjoying co-parenting their adorable son. While Payne had since moved on to a new flame, the Girls Aloud member announced her plans to have baby number two on social media.
DANIEL RADCLIFFE & ERIN DARKE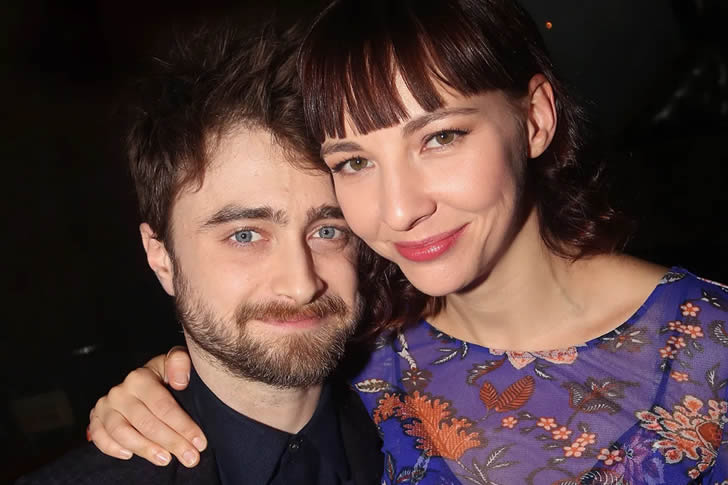 Daniel Radcliffe has definitely come a long way since his Harry Potter days. The cheeky little boy who once cast a spell on us has grown up to be a dashing adult and a loving boyfriend to Erin Darke.
Like Radcliffe, she is also an actress. Though her name doesn't really match the degree of fame her boyfriend has, she has actually in a few promising titles, including Still Alice. The two love birds met while working on the film Kill Your Darlings back in 2012. Although the two have a five-year age gap, that didn't stop them from pursuing a relationship. The two have maintained a relatively lowkey relationship all these years, but every once in a while, the actor opens up about what it's like to be with Darke. According to the actor, he can't wait for the day he gets to tell their kids how they met. We can't either!
GARY NEVILLE & EMMA HADFIELD

Former Manchester United team captain Gary Neville has been the topic of some heated news lately, but behind his strong persona, he is a loving husband to his wife Emma Hadfield.
The couple started dating in 2004 and got engaged three years later. They wed in an intimate but lavish wedding at Manchester Cathedral the same year Neville popped the question. The pair has a five-year age difference, but that never came between them. Despite the controversies they faced as a couple, their relationship remains strong. Since getting married, the two have welcomed two beautiful daughters, Sophie and Mollie. Besides their family, Neville and Hadfield also grew their investments, with the team captain co-owning Salford City Football Club. He has also gone into punditry and even became a commentator for Sky Sports before becoming Valencia's head coach. Later on, he also became England National Team's assistant manager.
Dane Cook & Kelsi Taylor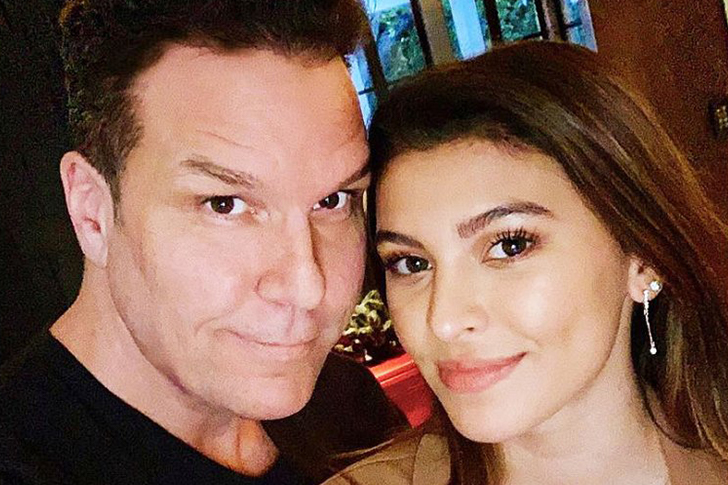 Comedian Dane Cook and actress Kelsi Taylor know that their 26-year-age gap will, to some degree, be filled with ups and downs. Cook, who is 48, has been dating the Alchemy actress, 22, for two years now. The couple met at a game the comedian hosted in his place. They formed a friendship and eventually upgraded their relationship to that of a romantic couple.
In an interview, Cook acknowledged people's remarks about their age but said that he just shrugs it off. He described the young actress as an incredible woman who is filled with kindness and sweetness in her heart. Cook also sees her as his best friend, and they love hanging out with each other, watching Game of Thrones, or just relaxing on the beach. Despite the gap between them, Cook and Taylor's relationship is family-approved on both sides.
David Hasselhoff And Hayley Roberts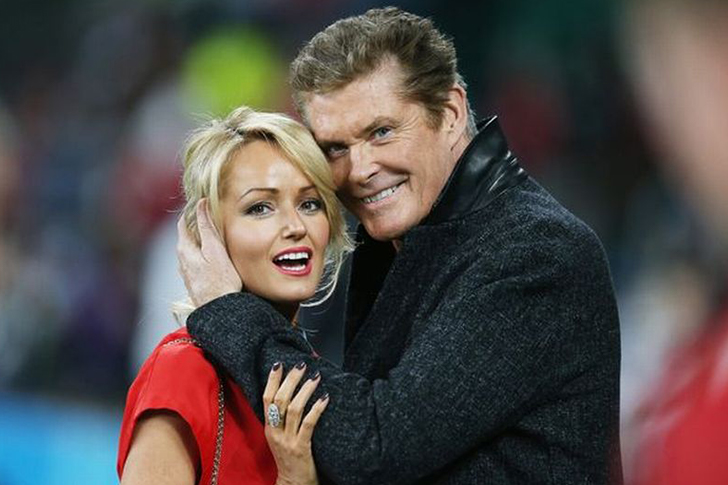 Age does not matter for David Hasselhoff. He found love in model Hayley Roberts. The Baywatch actor has been happily married for two years to Roberts, his 40-year-old stunning wife. Hasselhoff came from two failed marriages and was just out of a seven-year relationship before he found Roberts in May 2016. He has two daughters from Pamela Bach, Taylor, and Hayley.
According to some reports, even while she was dating the most-watched man on TV, Roberts did not depend on the actor for money. She was a former sales assistant in a Debenhams store in Wales who was earning a decent living. Her wages were enough to pay her electricity bills. The opportunity to meet David came after she was offered modeling projects. The couple is happily residing in Los Angeles. We're hoping their relationship lasts longer than the ones they've had in the past.
Dick Van Dyke And Arlene Silver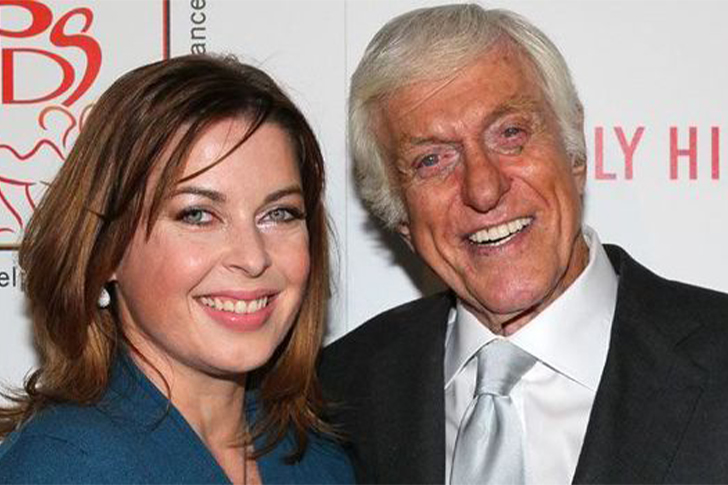 Dick Van Dyke, 92, and his wife Arlene Silver, 47, are already in their seventh year of marriage. The 45 year age gap seems just right for the couple, who are not shy to voice out their love for each other. Describing his relationship with his make-up artist wife, Van Dyke said that Silver is very mature for her age and that he has been immature all throughout.
On the other hand, Silver said she gives credit to her husband's young-at-heart attitude for their fun relationship. She even described their bond as a modern-day fairytale, with the legendary actor as her prince. Van Dyke and Silver met in SAG eight years ago. They sat right next to each other and felt a connection a few more meetings afterward. They eventually worked on projects together and ended up dating before eventually tying the knot. A show about the couple is in the works, and it will feature their marriage and their home.
Dyan Cannon & Cary Grant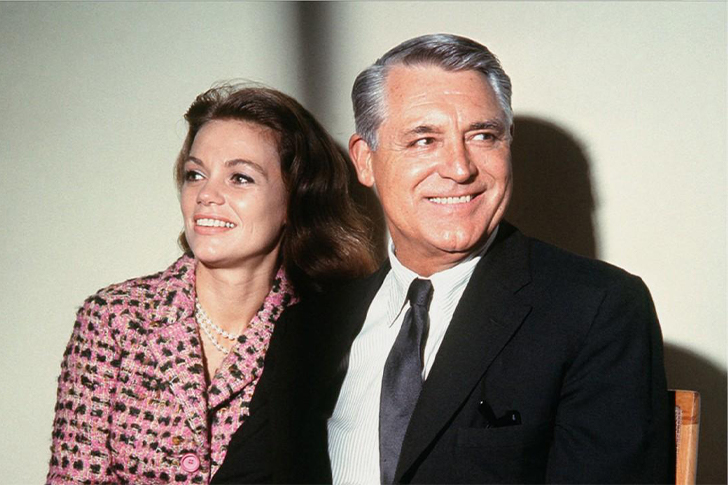 Dyan Cannon was a budding actress in the 60s when Cary Grant showed an interest in her. Grant, who was to some degree considered one of Hollywood's main leading actors back then, invited Cannon for a meeting only to be turned down several times. Their 33 year age gap brought major difficulties in their relationship. In a book that was written by Cannon, it was revealed how their differences turned into a whirlwind romance. Grant came from three failed marriages while Cannon wanted marriage and a family.
But while Grant was able to make her a mother and give her the marriage she was dreaming of, the couple's relationship became rocky two years after they tied the knot. They separated in 1968. Grant would later marry Barbara Harris before he passed away in 1986. As for Cannon, she married Stanley Fimberg but also separated from him. Now 84, Cannon is living her best life with all the love lessons she learned from her past. She wrote in her book that if she was given a chance to apply the knowledge she gained from her relationship with Grant, their story would have ended differently.
Eddie Murphy And Paige Butcher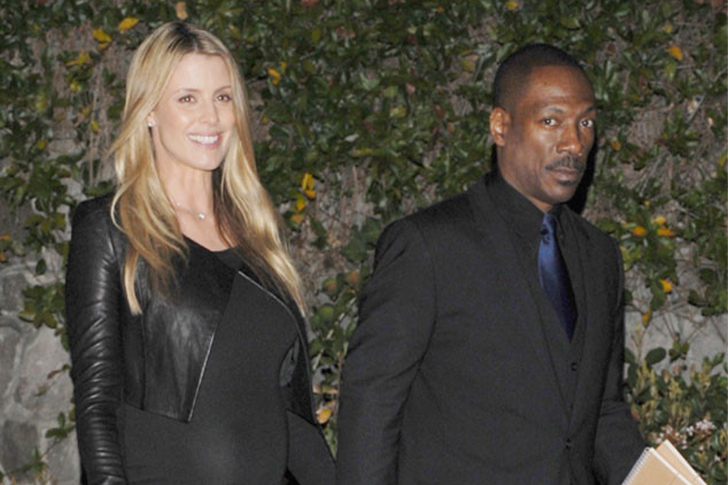 Saturday Night Live star, Eddie Murphy, 59, has been in a couple of relationships in the past but they were nothing compared to his latest romantic partner, Paige Butcher, 41. Even though they have an age gap of 19 years, Murphy and Butcher opted to take their relationship to a whole new level and announced their engagement in 2018. Who would have thought that their budding relationship, which started in 2012, would result in them sharing two beautiful kids?
They are, to their credit, happy parents to Izzy Oona and Max Charles. Butcher also welcomes the fact that Murphy has several children from a previous relationship. The Australian model did not make a big deal out of it and even gets along with them, especially Murphy's eldest daughter Bria. She also opted to erase all her social media platforms to keep her privacy while dating the popular Hollywood actor.
Ellen Degeneres And Portia De Rossi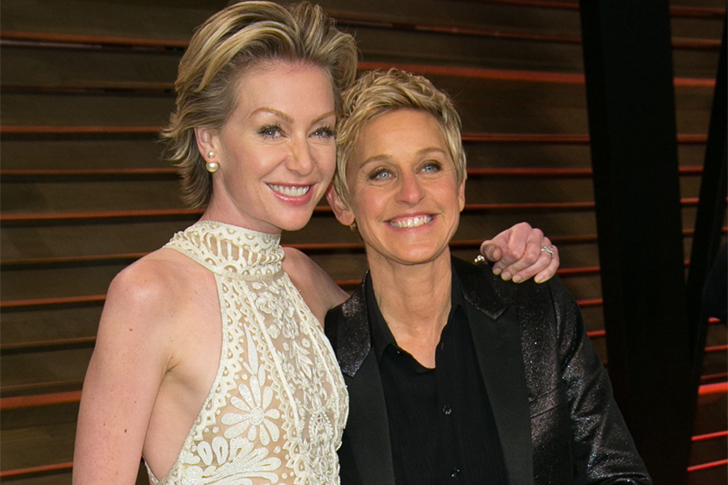 By just looking at Ellen Degeneres and Portia de Rossi's loved-up photos, we can tell that the couple is still deeply in love with each other even after more than a decade of marriage. Many know about the couple's huge age gap. DeGeneres and De Rossi have a 15-year gap between them, but it has not been a challenge for them at all — they often meet halfway as a married couple. In 2019, de Rossi changed her name to Portia Lee James DeGeneres, formally adopting the surname of her wife.
Through tough times, DeGeneres gives credit to her wife for giving her strength amidst the numerous controversies she's been involved with as of late. Describing Portia as her "rock," the renowned host says that de Rossi keeps her going during difficult times. DeGeneres and de Rossi met in 2000 and tied the knot in 2008.
Elton John And David Furnish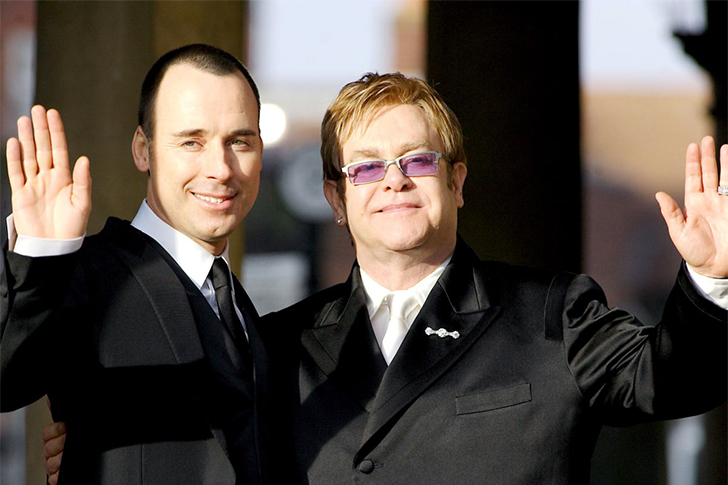 Elton John and David Furnish are known for their long-standing relationship despite their age difference. John is 73 while Furnish is 58, leaving them with a 15-year age difference. While the age gap between them might have tested most people, it didn't for these two.
It was in 1993 when John met Furnish at a dinner party he arranged in London. They eventually started dating after hanging out a couple of times. In 2005, John and Furnish became one of the first same-sex couples to get a civil partnership in the UK — they had a lot of help from their lawyers, of course. They got married nine years later and became parents to Zachary Jackson Levon and Elijah Joseph Daniel. Twenty-three years after meeting each other, the couple is still inseparable, even describing their relationship as something that becomes better over time.
Emmanuel Macron And Brigitte Trogneux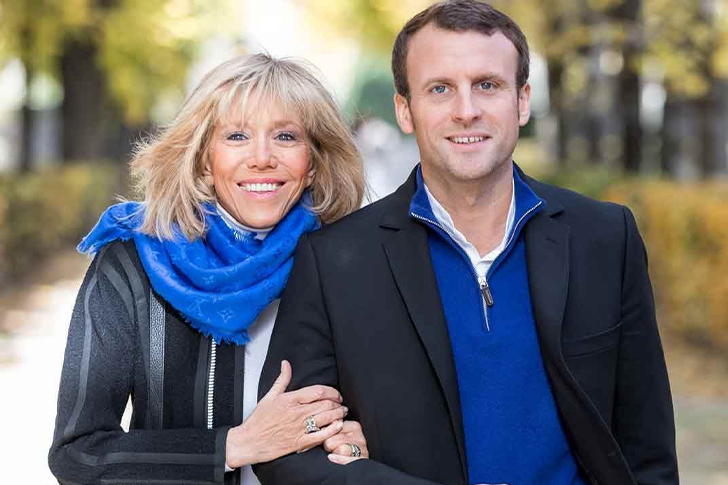 Unlike other renowned personalities who met their future husbands or wives through some gathering, it was a different story for Emmanuel Macron, 43, and his wife Brigitte Trogneux, 67. It was a controversial affair that many got interested in shortly after Macron became the French president. At 15, Macron met Trogneux in a Jesuit school in Amiens — she was his drama teacher. Of course, she didn't know at the time that he will marry her at age 29. Amidst people who raised their brows due to the couples 24 year age gap, Macron and Trognuex are happier than ever.
Trogneux could have simply enjoyed her retirement and insurance benefits as a schoolteacher but she preferred to work beside her husband. She now works as the young French president's advisor. Apart from this, she balances her First Lady duties with her three children from her former husband and their seven grandchildren.
Frank Sinatra & Mia Farrow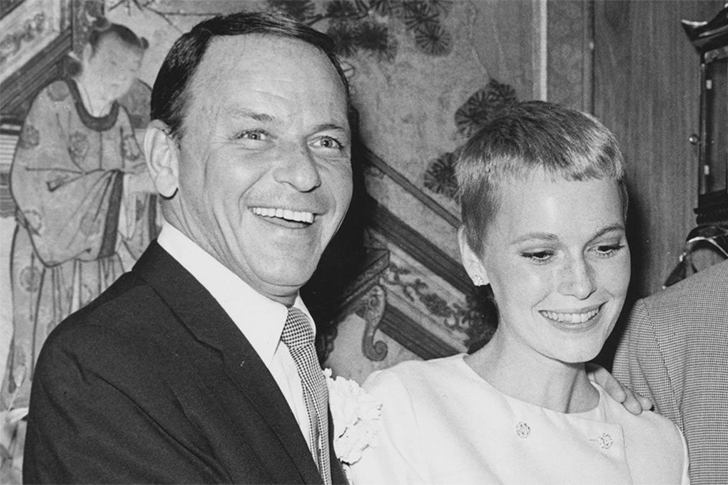 Musical genius Frank Sinatra and actress Mia Farrow married in 1966 in Las Vegas. It was a time when Sinatra's music career was regarded as one of the most influential acts, and Farrow's acting career was slowly blossoming. Despite the 29 year age gap, Farrow, who was 21, tied the knot with Sinatra, who was 50 at the time. Two years after, while she was filming Rosemary's Baby, Farrow received papers from Sinatra's lawyers regarding their divorce.
Farrow would then move on and marry Woody Allen. She had a son with him named Ronan. Until the passing of Sinatra, Farrow remained by his side. She told him she still loves him despite the odds against them. In 2017, Farrow described Sinatra as the love of her life, despite their failed marriage. She pointed to her immature nature as the reason why their marriage did not work out.
George And Amal Clooney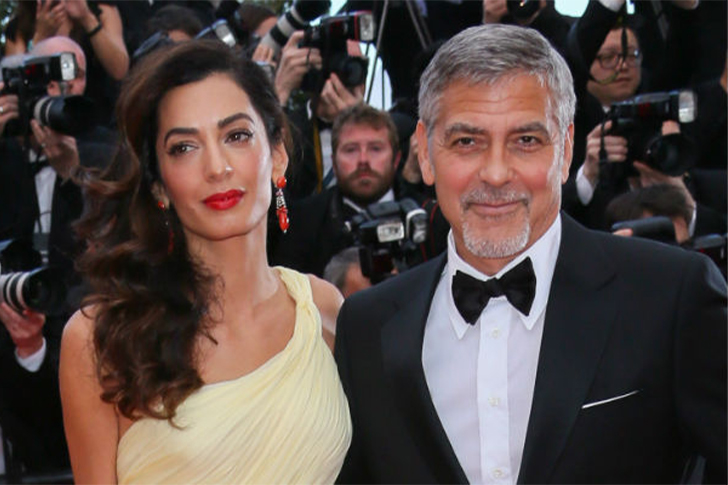 George Clooney did not wait for years to propose to his wife, Amal. He did so almost immediately after they started dating. They initially had no plans of tying the knot or having kids in the future. But fate had a different plan for them. A year after meeting her in his home in Lake Como, the actor kneeled in front of the world-renowned attorney and asked her about marriage, not minding their 16-year age gap.
The two married in a lavish Italian ceremony and have been enjoying their growing family since. They are parents to 3-year-old twins, Alexander and Ella. The two are balancing their parental duties with their respective work. George is busy with his active Hollywood career while Amal is focused on her work as an international law and human rights lawyer.
Harrison Ford And Calista Flockhart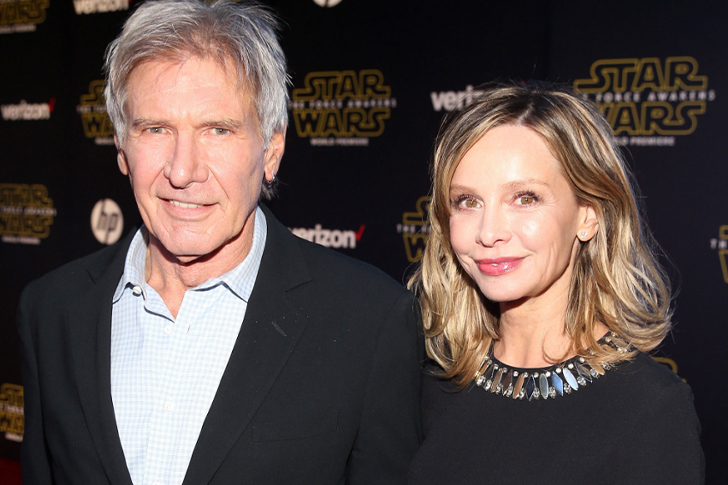 Star Wars actor Harrison Ford has been in a couple of failed marriages before he settled with longtime partner, Calista Flockhart. Ford was married to fellow Star Wars actor Carrie Fisher and had also been married to Melissa Mathison at one point. But he never knew that his failed relationships will lead to another marriage that would last for 11 years.
The Supergirl actress, to her credit, admitted that she badly wanted to meet Ford and resorted to "intentionally" spilling her drink on him in 2002 at the Golden Globes. After the encounter, Ford and Flockhart started dating. In 2010, they decided to tie the knot. At first, their relationship became somewhat of a spectacle due to the big age difference between them. However, as the A-list actor announced his engagement with the star, huge media attention poured in, leaving the loved-up couple in the spotlight.
Hayden Panettiere And Wladimir Klitschko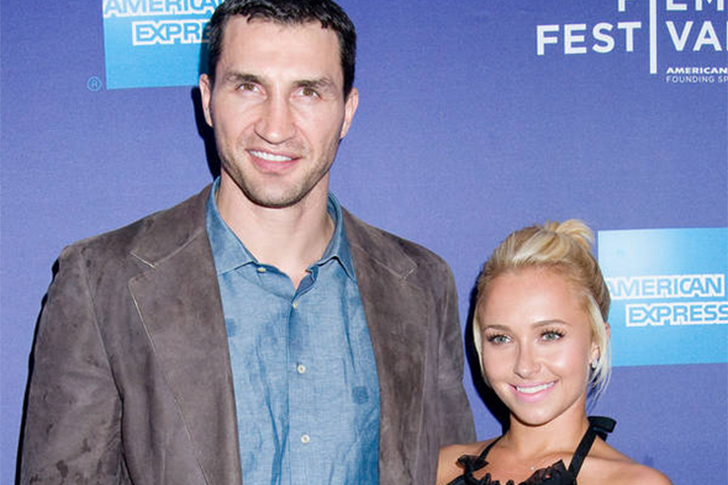 Hayden Panettiere's love life has always been in the spotlight. As an actress who has been in front of the camera since she was a child, it does not come as a surprise that Hayden's relationships are always in the news. After coming from an abusive relationship, Panettiere married Ukranian boxer Wladimir Klitschko in 2009, despite their 13-year age gap. They split and went back together again in 2013. Soon, they welcomed their daughter Kaya.
However, things became rough for them again when the actress started dealing with personal issues. Being the more mature of the two, Klitschko decided to permanently move back to Ukraine with their daughter. He has gotten his lawyers involved, of course, winning full custody of their child. Meanwhile, Panettiere is slowly finding her pace and has remained friends with her former husband.
Heidi Klum And Tom Kaulitz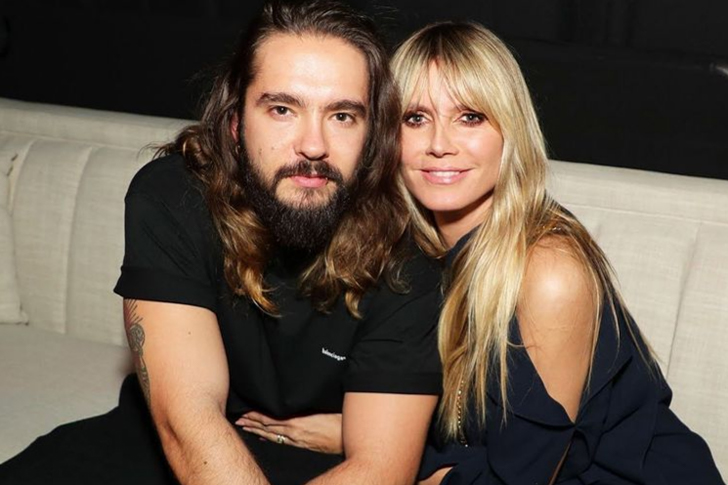 Another pair who tied the knot behind closed doors is Heidi Klum and Tom Kaulitz. Considered one of the country's highest-paid models, Klum achieved global recognition for being one of the faces of the brand Victoria's Secret. Aside from modeling, she also made a few investments, like in a swimsuit calendar. She also hosted Discovery Channel's adventure program and landed many supporting roles for film and video game spots.
As for her beau, Tom is a name in his own right. He is the guitarist of the rock band Tokio Hotel and has released chart-topping singles in the past. The couple sparked a romance soon after being introduced to each other during the show Project Runway, thanks to a mutual friend. Heidi and Tom became a crowd favorite and were often seen together during red carpet events. The couple secretly tied the knot after eight months of dating, proving to us that their 16-year age difference was never a hindrance after all.
Hilarie Burton and Jeffrey Dean Morgan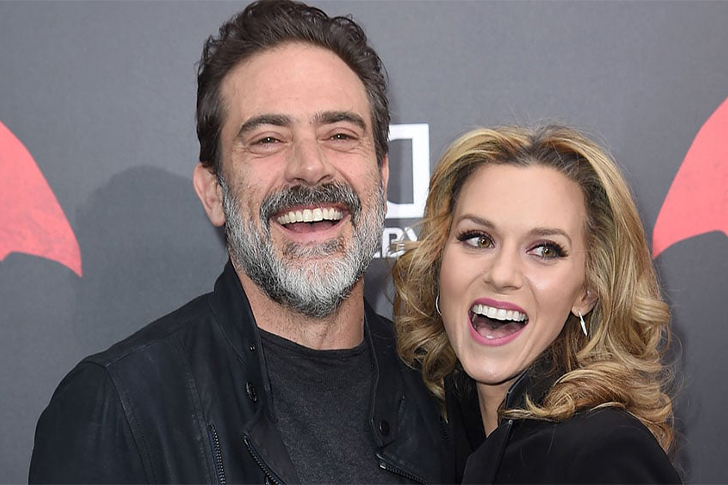 For this power couple, the 17-year age gap was never an issue. Hilarie Burton was only 21 when she landed the role of Peyton Sawyer in One Tree Hill, where she met her future husband, Jeffrey Dean Morgan. The actors were on different journeys in life and were engaged to other people at the time. Fate moved in a mysterious way after Hilarie met Morgan again on a blind date in 2009. Though Hilarie and Jeffrey started dating, their relationship was not publicly announced.
In more ways than one, meeting Jeffrey changed her life, as it eventually led her to become a parent. The pair shocked their fans after giving birth to their first child, Augustus. They formally tied the knot in October of 2019 after a decade of being together. Judging from the smiles plastered on their faces, the couple is genuinely enjoying their private life in their investment ranch in Rhinebeck.
Holland Taylor and Sarah Paulson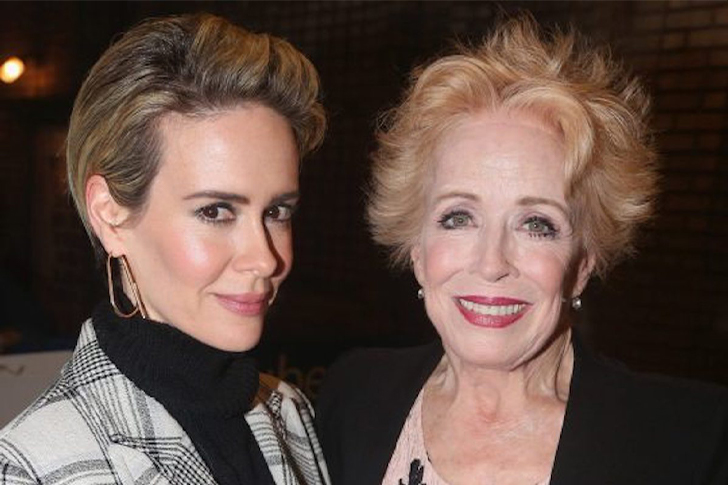 It is unusual to see a steady and robust relationship in the world of Hollywood, but Sarah Paulson and Holland Taylor have shown otherwise. Despite their 32 year age difference, the couple seems to be braving the controversies and challenges. The couple first met during a party back in 2005. Though it was love at first sight for the two, nothing blossomed out of it because they were both committed to others. Fate brought them together after they met again in a video campaign. They started dating, saying their love story started on Twitter.
Eyebrows were raised when they admitted their relationship in March 2016. The pair currently lives together but still have their individual investment homes should the need to spend time apart arises. From quietly dating to normalizing age-gap relationships, they hoped that they can inspire others to erase stigmas around age differences.
Hugh Hefner and Crystal Harris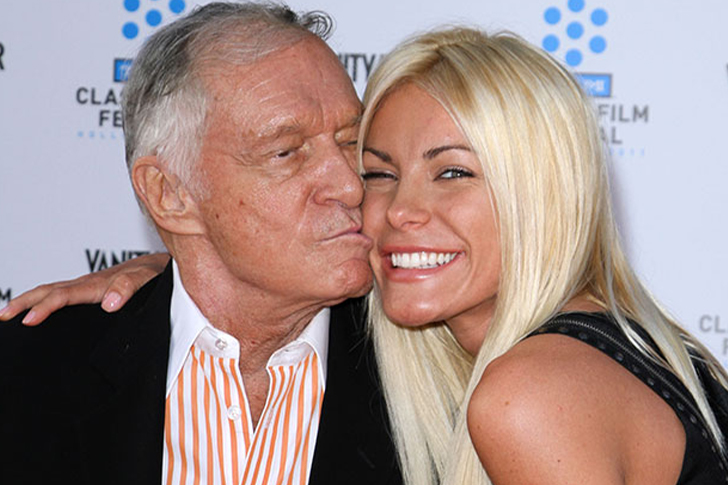 Hugh Hefner was not one to let his age hold him back from falling in love. He had fallen head over heels in love with Crystal Harris despite the 60-year age gap between them. Known for his investments and magazine empire, Hugh met the then 26-year old Crystal while she was shooting for his magazine's cover. Just five days before they decided to walk down the aisle, she infamously called off their engagement. But still, they tied the knot during an intimate ceremony on New Year's eve in 2012.
Despite the controversies between them, the couple was able to prove to everyone that age is just a number. They were married for five years until Hugh's death in 2017, and they seemed happy together regardless of their age gap. Years after losing her husband, the Girl Next Door alum currently runs her own lifestyle and travel blogs.
Hugh Jackman and Deborah Lee-Furness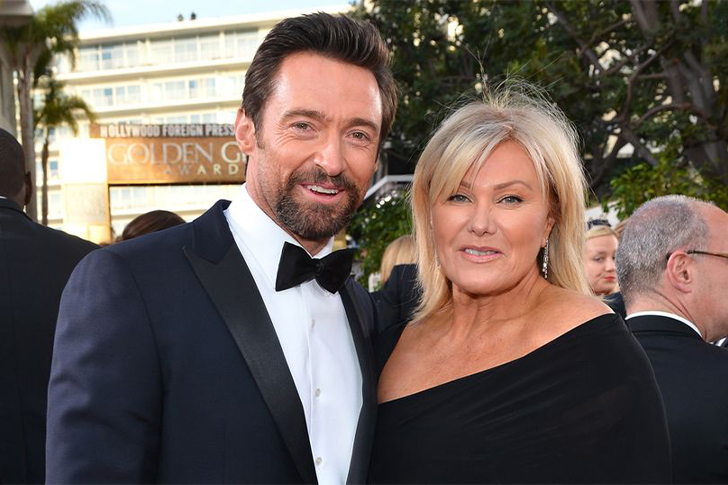 Conventional relationships and love stories are a novelty. Of course, in a world full of controversy, it is not common to find a marriage that withstands it all. But not in the case of Wolverine actor Hugh Jackman and Shame actress Deborra Lee Furness. They are actually one of Hollywood's best couples, having been married for over two decades. They continue to brave the consequences of the glitz and glam of Hollywood, not to mention juggling between their careers and parenting.
The two first met during the set of the Australian drama series Corelli. It did not take long for their relationship to grow, and they eventually tied the knot in 1995, despite their 13-year age difference. It sounds like Hugh and Deborra have found satisfaction and happiness with Jackman's promising career in the industry, which generated fortune and investments.
RICK HARRISON AND DEANNA BURDITT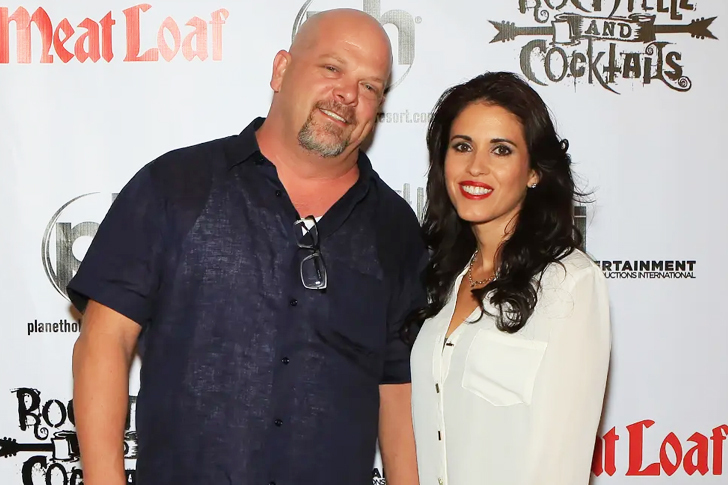 Rick Harrison from the famed History Channel's reality series Pawn Stars has been married a couple of times, but he has finally found the love of his life in his third marriage with Deanna Burditt. Despite the huge age difference between the two—about a 14-year age gap—they have proven that age is just a number with their eight years of marriage.
The couple tied the knot in 2013, and though he didn't expect the work that came with it, the TV personality couldn't deny the degree of fun it had. The wedding happened in Laguna Beach, California, witnessed by 180 guests, who saw how he became the happiest guy alive by exchanging vows with Deanna. Rick said he started living the dream since spending his days with his now-wife. He knew from the start that he wanted to exchange vows with Deanna, telling her he would marry her instead of asking her hand. Of course, Deanna accepted and they are now enjoying their own version of happily ever after.
James McAvoy and Anne-Marie Duff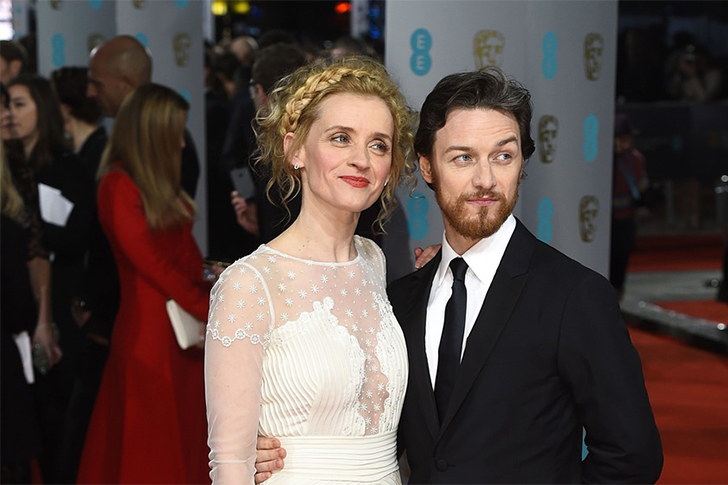 It is rare to find a fantastic reel to a real relationship in Hollywood, between two celebrities with a 9-year age gap. Shameless co-stars James McAvoy and Anne-Marie Duff braved it all for ten years. Known for his talent in portraying flawed but sympathetic roles, James became a new millennium actor to watch. Speaking of Anne-Marie, her career began when she played Margaret in the 2002 series, The Margaret Sister. They met while working on the British TV show Shameless, in which Duff played the love interest of McAvoy's character.
The couple married on Oct. 18, 2006, in a discreet ceremony and have one child together. The couple kept their life away from Hollywood and have maintained a private life since. Though things have changed for the couple, they remained in love and friendship to a certain degree and focused more on their son.
Jamie Foxx and Katie Holmes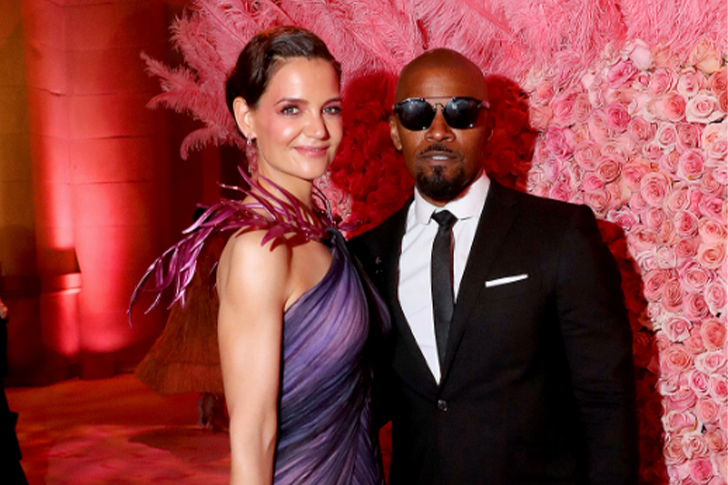 Katie Holmes maintained her low-key life over the years to become more focused on her daughter, Suri. It was only recently that she's been out in public, appearing with Jamie Foxx. It was said that the two were close long before they began their relationship in 2013. Holmes, to her credit, became a household name after playing the role of Joey Potter in the TV series Dawson's Creek. On the other hand, Foxx is a musician and an actor famous for his versatility in both fields. Since dating, they kept their distance from the public eye, though they would often be seen together during events.
A new round of reports arose after the Batman Begins actress went out in New York City wearing a diamond ring while Foxx was spotted wearing a gold band. They kept their silence, and neither confirmed the engagement. Both famous celebrities, the couple is now going on their sixth year despite their 11-year difference.
Jeff Goldblum and Emilie Livingston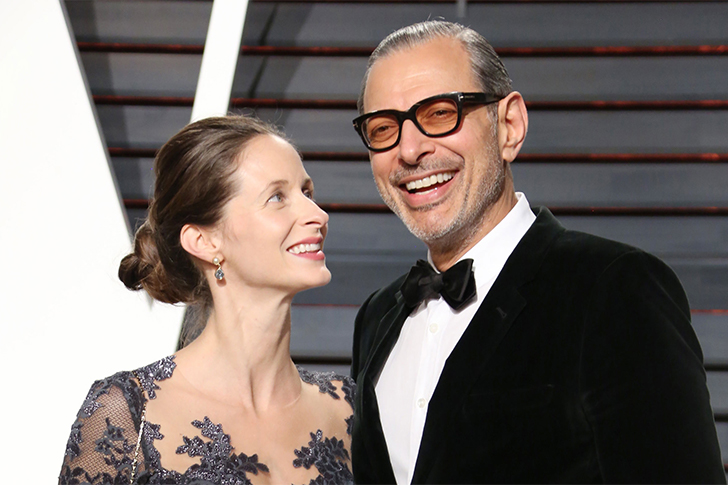 Still terrified and committed after 6 years of marriage, the Jurassic Park Actor Jeff Goldblum and Olympic gymnast Emilie Livingston's relationship is something to feast on despite their 31-year chasm. Jeff is best known for playing a scientist in the blockbuster hit Jurassic Park. He cemented his status as one of Hollywood's icons in both film and TV for over 20 years. Speaking of his equally talented wife, Emily is a three-time national champion in gymnastics who soon entered the spotlight while serving as a body double for Rihanna and Emma Stone.
While their affair attracted feedback from the public, the two cautiously decided to go take their relationship to another degree. The pair reportedly consulted a professional to make sure it was the right choice for them. It sounds like the couple's decision was anything but impulsive. It's no wonder that their marriage has apparently been a success so far.
Jerry Hall and Rupert Murdoch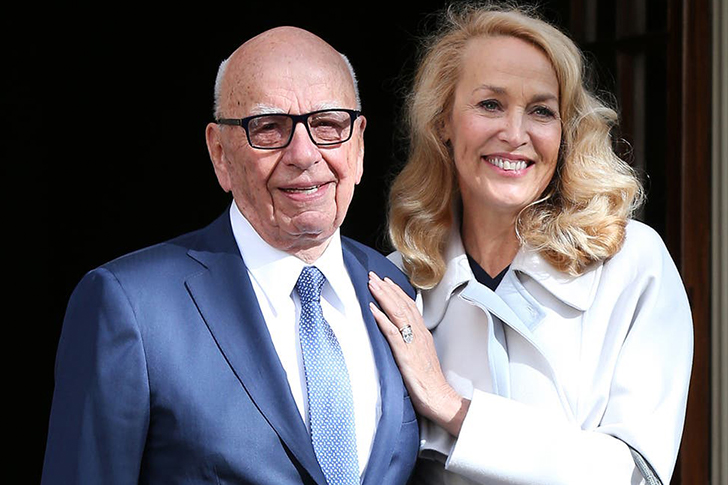 Media Tycoon Rupert Murdoch has found love again, this time with supermodel Jerry Hall. Known for his left and right business ventures and investments, Murdoch met Hall during one summer in Australia. Credits to Penny Fowler, the two started dating soon after meeting. Eyebrows were raised after the couple announced their engagement in 2016. Who would have thought that at 84, Murdoch would get to marry a 59-old beauty? After three months of being engaged, the pair tied the knot during a private ceremony at Spencer House.
Of course, every Murdoch marriage has dynastic repercussions, and Jerry arrived at an incredibly awkward time considering their past relationships. But the couple proved their genuine compatibility after being married for almost five years. With more than two decades apart, that saying age is just a number rings real for them.
Jimmy Page and Scarlett Sabet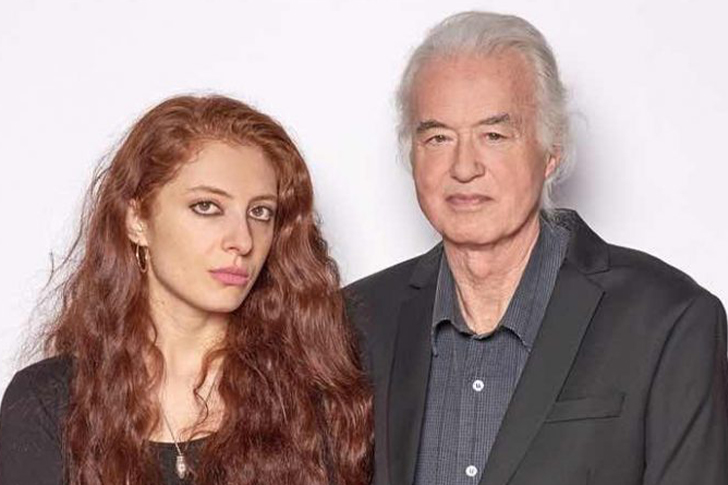 Led Zeppelin guitarist Jimmy Page has been renowned for his music and for being in the music industry for more than 20 years. In comparison, Scarlett Sabel is a star in her own right who authored four poetry collections. They two met while working at Chelsea Art Club. He was smitten by her poetry reading performance and they started a relationship in 2014. They were able to enjoy a peaceful life together at their investment home in London's Tower House. Still, when reporters latched onto the relationship, Page had to hire security personnel to escort Sabel to work.
The pair have overcome the tough times arising from the unwelcome violation of their privacy and judgments about their age difference. They were able to maintain their low-key life for six incredible years. True enough, the 46-age gap was never a problem for this power music-poet duo.
Johnny Depp and Amber Heard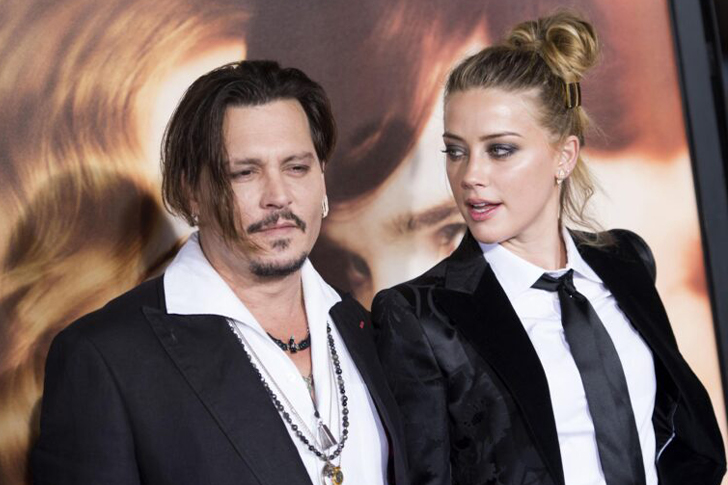 Among all Hollywood May-December relationships, theirs is one of the favorites. Known for his unique character and unconventional film choices, Johnny continued to be one of Hollywood's most remarkable actors. His versatility led him to bag several awards and nominations under his belt. Speaking of Amber Heard, she made appearances in several blockbuster films while carving a name for herself in Hollywood. She had roles in movies like Pineapple Express and Zombieland.
Johnny played Paul Kemp's role, while Amber starred as Chenault in the film, The Rum Diary. That made way for a brewing romance, which eventually led to an engagement in 2014. After several years of dating, the couple tied the knot during a private ceremony in their investment home in Los Angeles. The then 27-year old actress never saw a massive problem with their 23-year age difference.
Josh Duhamel and Eiza Gonzalez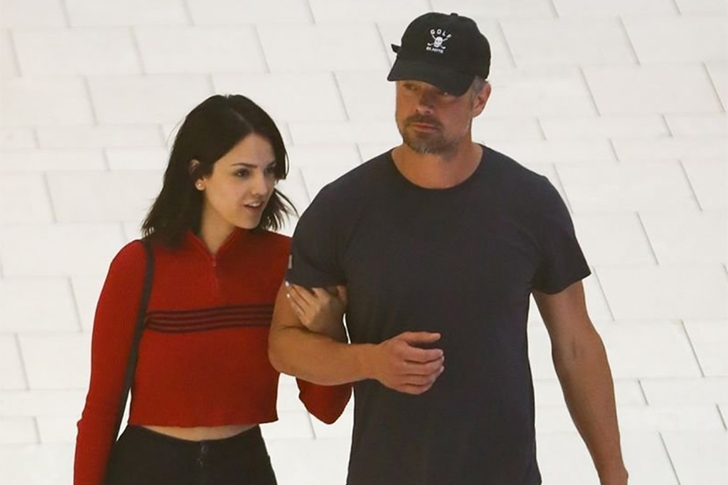 It was love at first sight for Josh Duhamel and Eiza Gonzalez despite their 17-year difference. Forty-eight-year-old Josh and 31-year-old Eiza were first linked back in 2018 as a couple. Later, they became increasingly public with their romance. González, best known for her role in the 2017 film Baby Driver, had already been involved in a handful of films at the time. Aside from hitting it big on the American scene, Eiza also graced Mexican telenovelas. Shifting back to Duhamel, his looks and build got him his iconic role in Transformers and its sequels. He has, to his credit, achieved a level of prominence for his work on the big screen.
The pair met during a Superbowl event and decidedly tried to make their relationship low-key. They weren't seen together during a few red carpet events, which got people wondering whether they broke up. As it happens, they did; they've been happily dating for five months before calling it quits.
Kate Beckinsale and Matt Rife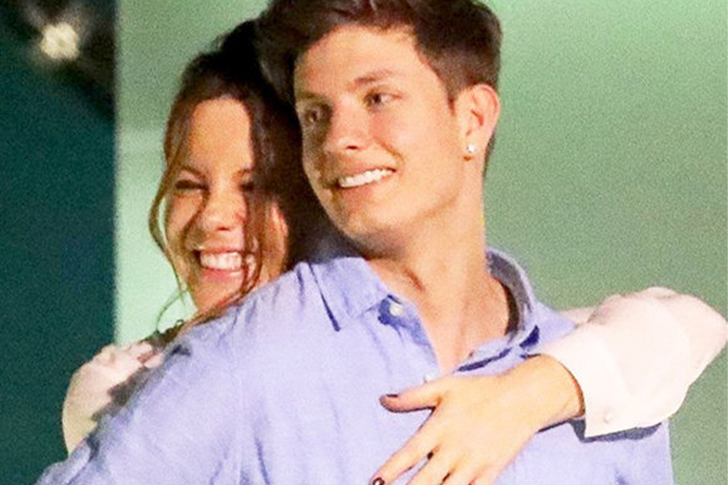 Underworld actress Kate Beckinsale was first linked to comedian Matt Rife in 2017. The couple dated for a year despite their 21-year age gap. Kate became famous for starring in films such as Pearl Harbor, Underworld, and The Aviator. Along with these films came her awards and nominations from award-giving bodies. Praised for his stand-up routines, Matt became a household name after joining the MTV reality show Wild' N Out.
He is also known as Jesse in the web series and had appeared in Normal Joe and Black Pumpkin. Though he may not be as famous as Kate, he has attained a certain degree of fame in the world of comedy. Kate and Matt were rumored to be dating months after her relationship with Len Wiseman ended. The two were often spotted together during events and games, proving their love to anyone who questioned it.
Katy Perry and Russell Brand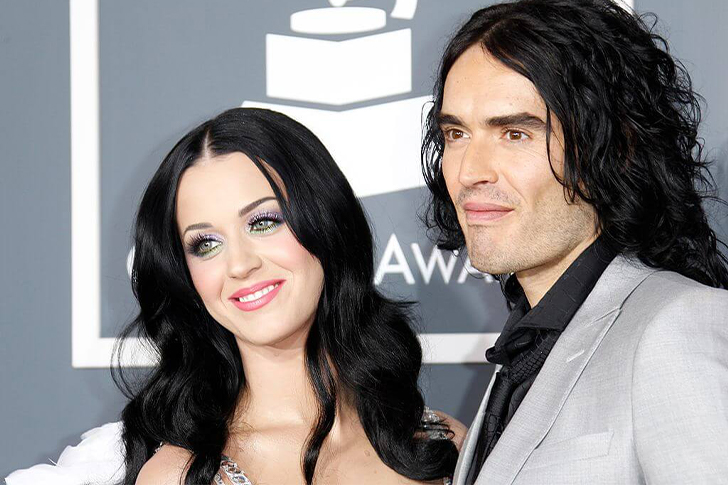 In their respective careers, Katy Perry and Russell Brand received considerable success. Katy, to her credit, was able to carve a name for herself in the music industry while Russell made a name for himself as a comedian. Less than four months after they began dating, they fell in love and got engaged — despite the overwhelming age gap. Looking back to where it all began, Katy hurled a plastic water bottle at Russell to get his attention during the 2009 VMA rehearsals. Despite Katy's dubious tactic of getting Russel to notice her, the force was just too strong for them to click.
The couple set their marriage date for October 23 of the same year and were married just across the tiger sanctuary where Russell popped the question. No official images or videos were publicly shared, but snippets from their special day were featured during her grammy performance.
Kourtney Kardashian and Younes Bendjima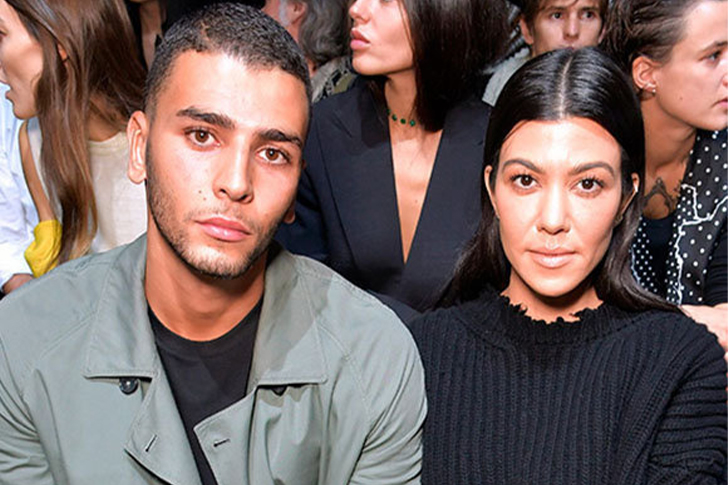 Age is nothing but a number for Kourtney Kardashian, who, to her credit, had no trouble dating model and boxer Younes Bendjima. The couple may have a 14-year age difference between them, but they didn't let this get in the way. The American Socialite entered Hollywood soon after earning her bachelor's degree. Following her appearances in some TV shows, Kourtney and her family started their reality series, Keeping Up with the Kardashians. Meanwhile, Younes, a model and former athlete, was famous in the fashion industry.
For a while, the Kardashian sibling lived a quiet dating life until she met Younes. Kourtney and Younes were introduced during Paris Fashion Week in October 2016. The two have been dating since 2016, and they shared a very exciting romance. From traveling all over the world, they became the crowd's favorite attraction, all thanks to their social media accounts.
Kris Jenner & Corey Gamble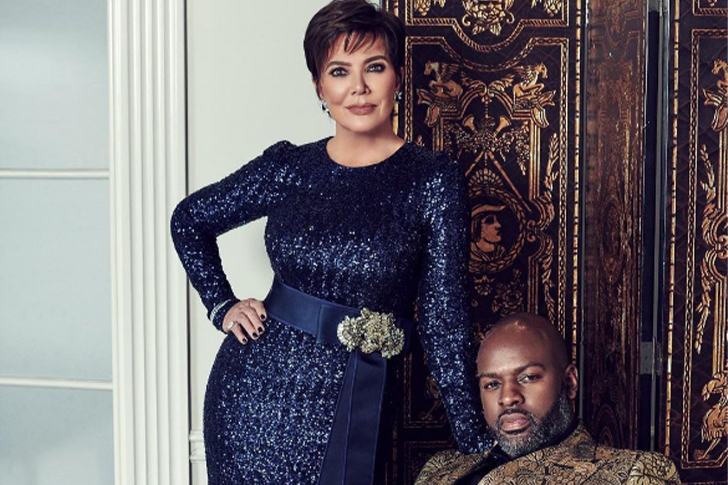 Kris Jenner has been in the spotlight for a very long time, and she's known to be a really entertaining and smart celebrity personality. She turned her family's rise to fame into a wise investment, and now the Kardashians are one of the most influential families in the world. Jenner was famously married to Olympian Caitlyn Jenner, but their chapter closed in 2013. A new chapter in celebrity life started when she met Corey Gamble, a businessman, and talent manager, in 2014, and they've been in a happy and loving relationship ever since.
The two have a 25 year age gap, but it didn't seem to matter as they continue to show how much they love each other on social media. Corey appears regularly on Jenner's reality show Keeping Up With The Kardashians and was integrated into the well-known family. Jenner said that she's happy about where she is right now in their relationship, and hopefully, it never changes.
Leonardo DiCaprio & Camila Morrone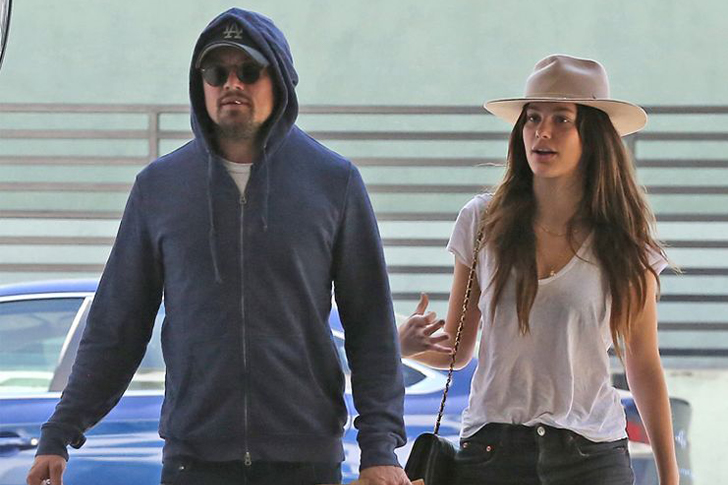 Ever since the beginning, Leonardo DiCaprio and Camila Morrone's relationship made so much news because of their 23-year age gap. They kept their relationship on the down low for a while, but DiCaprio is such a big star, so his relationships always come into the spotlight. People learned about their relationship when they were rumored to be seeing each other around December 2017. The following year, DiCaprio and Morrone were spotted going on vacations together. People even saw them together in Los Angeles showing affection to each other to a certain degree.
DiCaprio and Morrone still keep their relationship as quiet as possible, but the young actress posts about their love every now and then on social media. Even with criticisms from the public, the two stars show that they're going strong and that no one can tear them apart.
Mariah Carey & Nick Cannon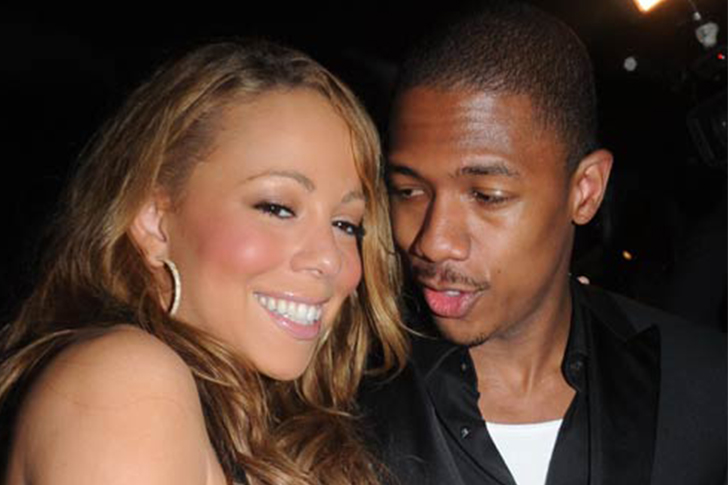 Mariah Carey and Nick Cannon were one of the biggest It couples before, and everyone loved seeing them happy together. Their relationship was a fantasy to see and follow. Even with an age gap of 11 years, the lovebirds showed that their investment in each other was genuine. Carey and Cannon got married in 2008, and their relationship lasted until 2014. The love story might have had its ups and downs, but their love for each other never did.
The two celebrities have fraternal twins, Moroccan and Monroe. They care for their children so much and want to give them the best life growing up. Carey and Cannon put their kids' happiness first, and it's commendable to see. Both of them have a happy career and life, and the two remain friends and fantastic parents to their children. It's all about love in their family.
Matthew McConaughey & Camila Alves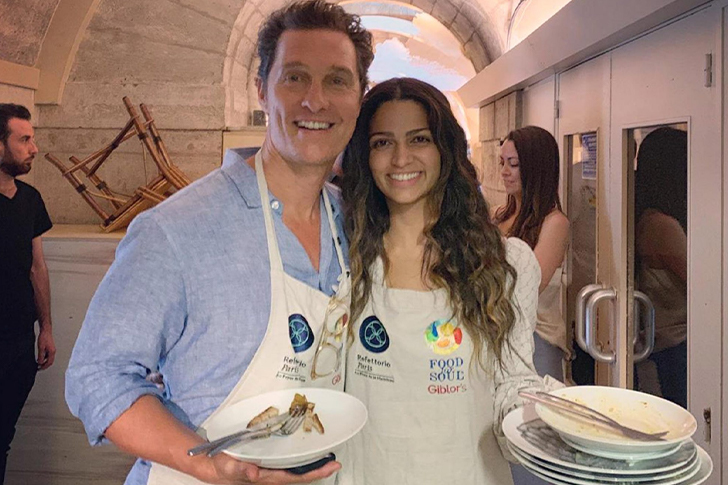 Matthew McConaughey and Camila Alves have been happy together for so long, and that's something rare nowadays in Hollywood. Even with a significant age gap of 13 years, the two had matching energy in their careers and lives. The two first met in 2006 and dated for years before getting engaged in 2011. They got married in 2012, and they're still happily living the married life up to this day. Most celebrity couples only date for a few months until they tie the knot, but McConaughey and Alves showed that they didn't need to.
The couple has three children together, and they're all still young, barely teenagers. Age gaps aren't uncommon in Hollywood, but the two should get credit for their on-going happy marriage. It is a rare thing to see relationships last this long nowadays, both inside or outside Hollywood.
Megan Fox & Brian Austin Green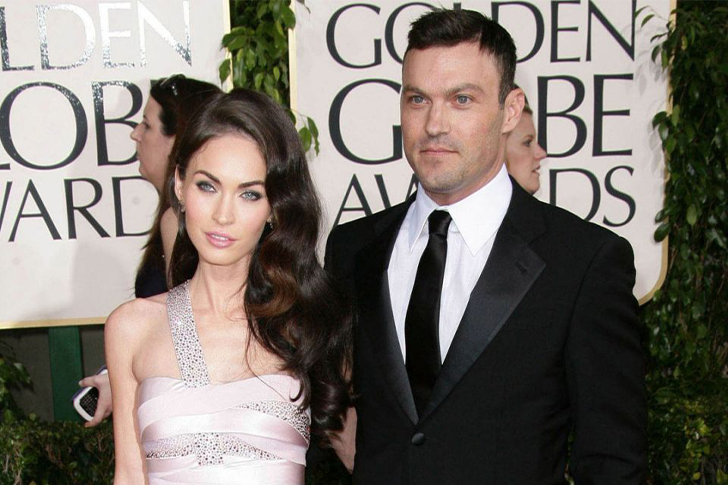 Megan Fox first met Brian Austin Green when the actor and musician guest-starred in her show Hope & Faith. Fox was instantly attracted to Green and knew that she wanted to get to know him more. The actress was 18 years old during their first meeting, and Green was 30 years old. There was a moment when they were on set that and remembered Green's hand accidentally touched her skin — she said she felt electricity run through her body. After that, the two started dating, even if they were hesitant at first because of their age gap.
They had a happy relationship, but it had its ups and downs. Fox and Green often had to defend their relationship against the public because of their age gap, but they continued to live their best lives. They were married for ten years and have three wonderful sons together.
Mel Gibson & Rosalind Ross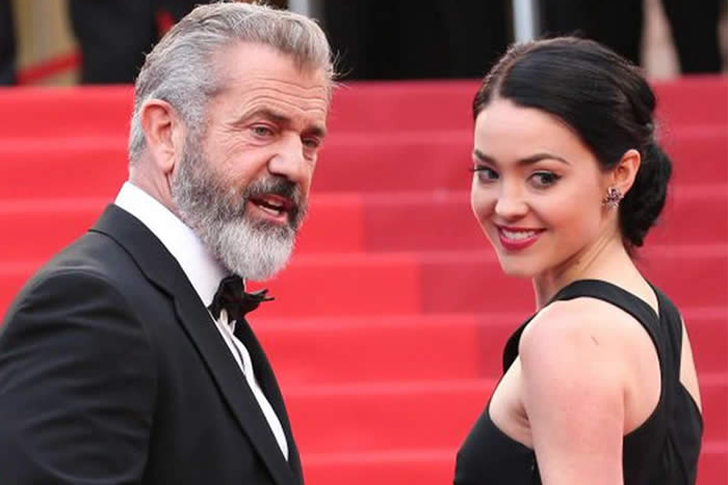 Mel Gibson and Rosalind Ross have one of the biggest age gaps in Hollywood, although age gaps aren't all that uncommon in the industry. The 34-year age gap worried Gibson for a while since he's a seasoned actor who knew paparazzi would be following his every move to a certain degree. Still, he and Ross pursued a relationship unmindful of all the criticism. The actor said that he dug her, and she dug him the same way. That's the only important thing for them, and no one can say anything else.
The two have been dating since 2014. Ross is a writer, but she was known to be a former champion equestrian, and they met when she was commissioned to co-write a script for Gibson's production company. In 2016, they welcomed their first child together and Gibson's ninth. The two continue to be seen in public, and they look okay and happy with their child.
Michael Fassbender & Alicia Vikander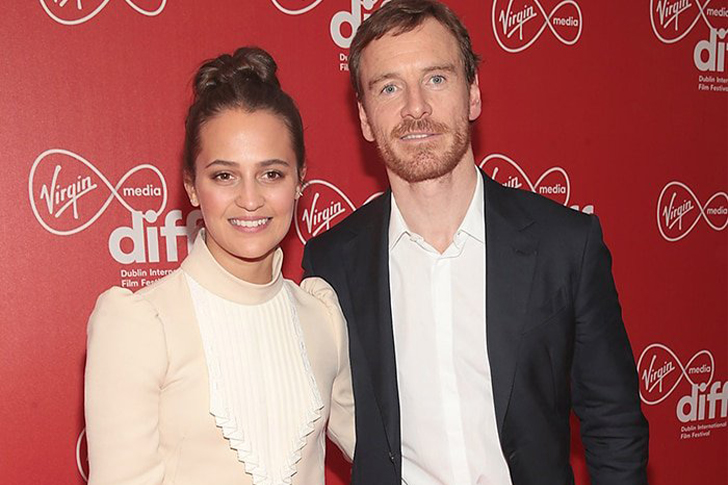 Michael Fassbender and Alicia Vikander first saw each other on the set of The Light Between Oceans, but the two actors managed to keep their relationship on the down-low. They managed to keep things private from the beginning, and they liked keeping it that way to a certain degree. The world found out that the two tied the knot after returning from their secret wedding in Ibiza in 2017. Their age gap of 12 years might have been one reason they kept their relationship low-key, but today, they don't seem afraid to show their love when they want to.
The two have been married for over three years, and people can see that they love each other very much. Fassbender and Vikander did not do public displays of affection very much, but the way they supported each other and the tiny actions that were caught on camera shows that they didn't need to flaunt their love to make it believable.
Mick Jagger & Melanie Hamrick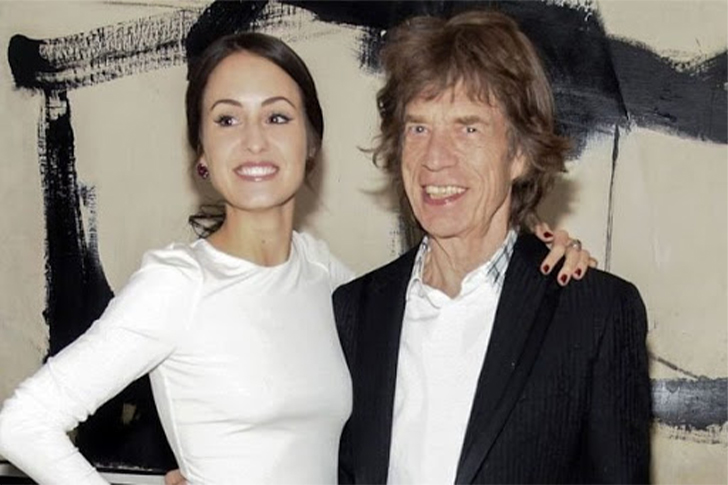 The Rock and Roll legend, Mick Jagger, has had many relationships in his life. His lifestyle was a crazy one as he lived the life of a rock star. Since he met his 31-year-old girlfriend Melanie Hamrick, Jagger has been acting as though he's tamed! Jagger met the ballet dancer during a Rolling Stones concert, and their relationship blossomed because of a shared connection. The two were pictured having a relaxing time in Jagger's luxury penthouse in Zurich.
Even with the age gap of 43 years, Jagger and Hamrick seem to be doing great. Jagger even said that he is now a one-woman man. The rock star has eight children with five women. Hamrick gave birth to their first child and Jagger's eighth, Deveraux Octavian Basil Jagger, in December 2016. Jagger showed that he still has some gas left and that his love for Hamrick is genuine.
Nick Jonas & Priyanka Chopra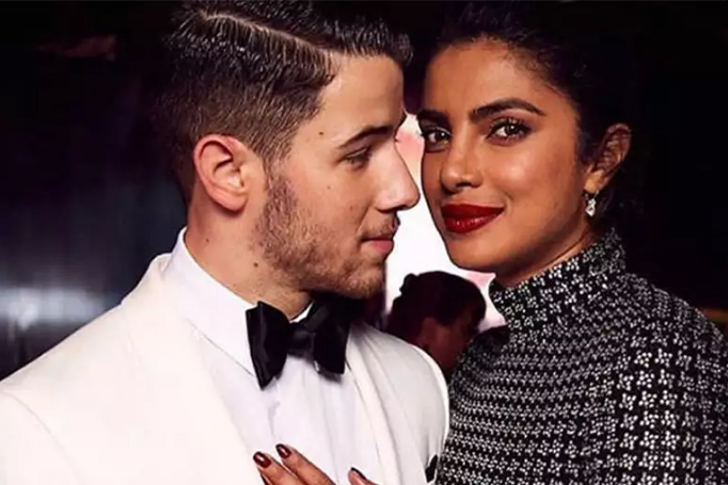 Nick Jonas and Priyanka Chopra are undeniably one of the cutest couples in Hollywood. It's no surprise that the two are still happily married. Jonas being ten years younger than Chopra, had the courage to message the actress on Twitter — this is how their relationship started. They met sporadically for years and made a deep investment in a relationship until they finally decided to tie the knot in 2018, after two months of dating. Chopra admitted that she dismissed Jonas a lot at the beginning because she thought he wasn't serious, but now they live married life to the fullest.
Men are typically older than women when it comes to these kinds of relationships, but it is the other way around for Jonas and Chopra. It doesn't matter, though, as the two continue to prove that their love for one another is real.
Nicolas Cage & Alice Kim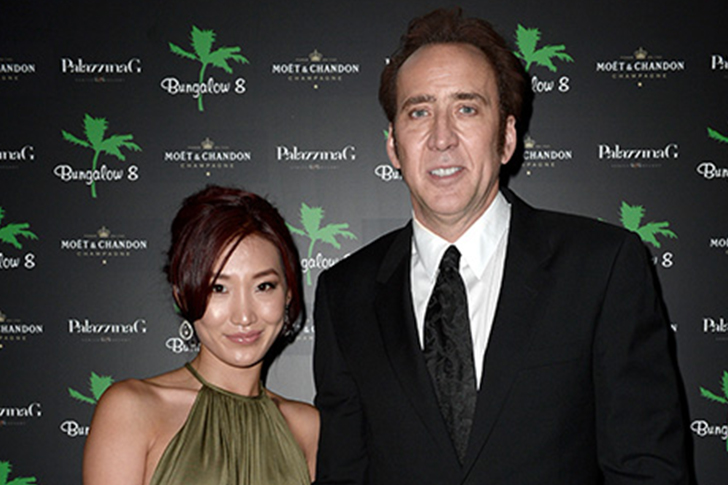 Nicolas Cage considers his marriage to Alice Kim to be his real marriage. The seasoned actor had two short-lived marriages before Kim. They were together for almost 12 years, and Cage felt that she was the love of his life. Cage and Kim have one child together, and they named it Kal-El, Superman's real name. Their love story started when Kim worked as a waitress in Los Angeles, and Cage met her in the restaurant she was working in. The 20-year age difference didn't bother the two, and they tied the knot in 2004.
Cage credits his relationship with Kim because according to him, it showed him what real happiness was, and that's what he wanted in life. They two separated, for reasons that are still unclear, but the actor shared that they remain on good terms with each other.
Nikki Reed & Ian Somerhalder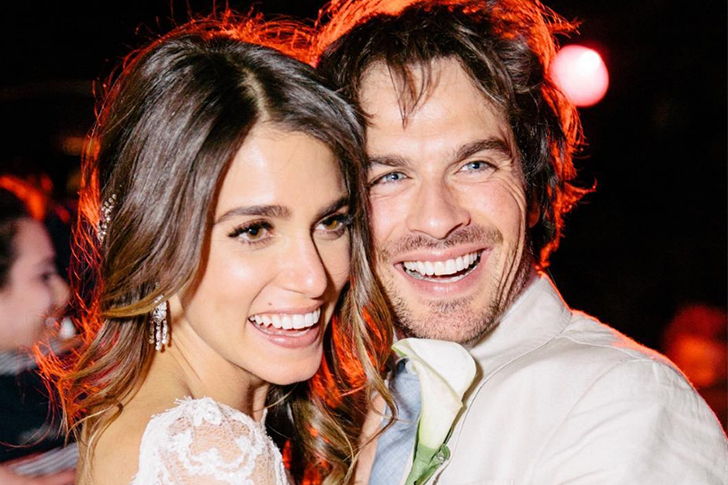 Ian Somerhalder and Nikki Reed's relationship might look like it happened fast, but that's not what happened. The two started dating in 2014, and just after five months, they got engaged. The two had been friends for a while, and they'd been attracted to one another to a certain degree. The timing was never right until 2014 — this is why their road to marriage looked rushed.
The nine-year age difference doesn't seem to matter to them as they share the same mindset regarding things in their lives. Interestingly enough, they both decided that they won't be having visitors or technology around for the first month after their child's birth. The two actors know how to work together and make their relationship grow, and their age gap didn't prove to be a hurdle for them at all.
Olivia Wilde & Jason Sudeikis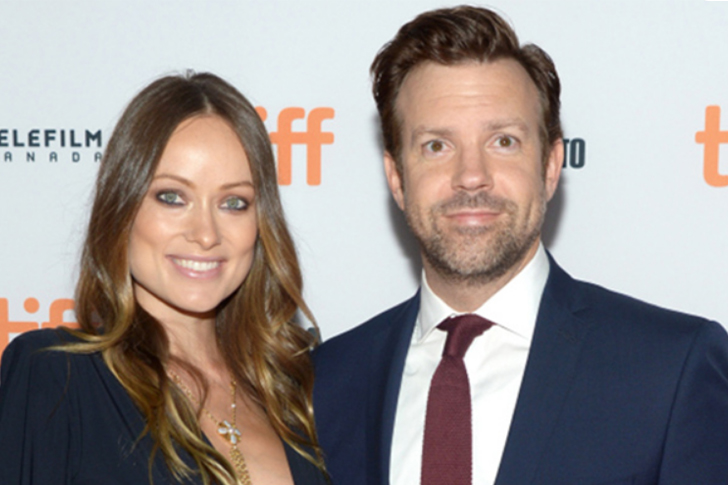 Olivia Wilde and Jason Sudeikis had a relationship that was sweet and charming to watch. The two were previously married before they got together. When they first encountered each other at a Saturday Night Live! party, Wilde thought that Sudeikis was charming, but the man didn't make a move or even ask for her number. To her credit, the actress was the first to make a move, and their relationship started. Sudeikis is nine years older than Wilde, but neither of them cared about the age difference. They had a happy engagement and now have two beautiful children together.
Wilde and Sudeikis' love for each other is strong and genuine, and even during the most challenging time of their relationship, the two showed how much they cared for each other. In a relationship, chapters reach their conclusions, but sometimes love stays. That's what Wilde and Sudeikis showed to us recently.
Patrick Stewart & Sunny Ozell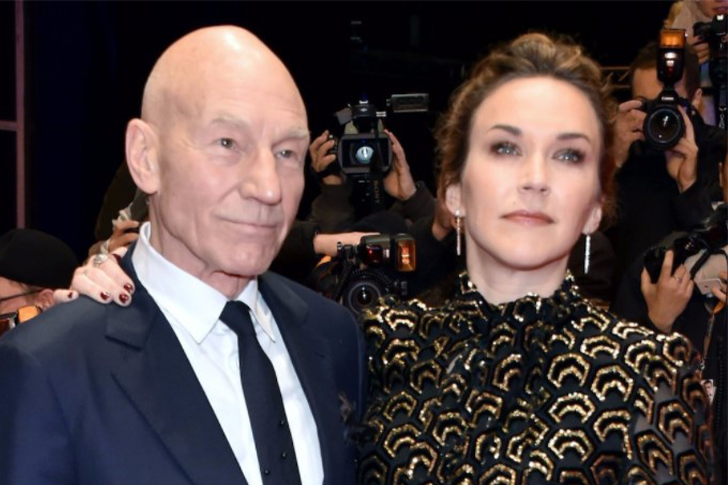 Patrick Stewart and Sunny Ozell's relationship began when the seasoned actor met Ozell in a restaurant she worked at. Her manager told her to give Stewart dessert-on the house-and that's where the two got to talk. After learning that Sunny wanted to see his show Macbeth, the actor immediately gave his phone number and invited Ozell to the Broadway production. From the point onward, their relationship blossomed into what it is today.
The age gap of 38 years didn't even bother the two of them, seeing how happy they are in their marriage. However, Ozell's father wasn't initially pleased about her marrying someone older than him, but the pair managed to pull through. Ozell said that the age gap feels non-existent as Stewart is sometimes more energetic and youthful than her as if he's not running out of youthful gas. Both of them had characteristics that complement each other, and that's the only thing that matters.
Phoebe Cates & Kevin Kline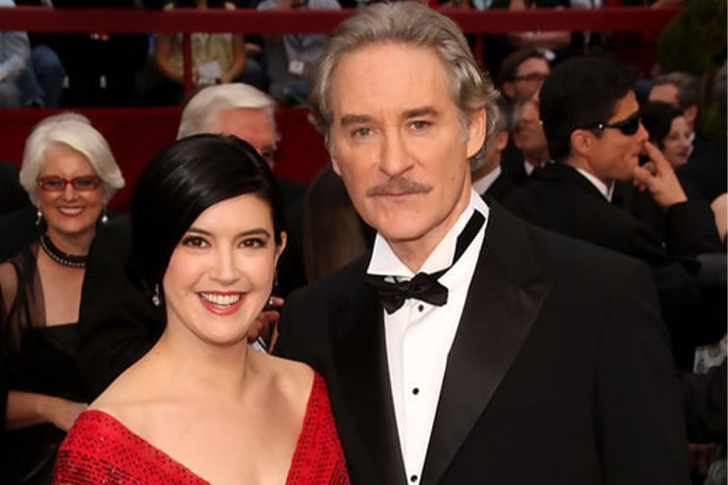 Phoebe Cates and Kevin Kline first met when she auditioned for a role in the movie The Big Chill. They were attracted to one another, but they were both dating other people at that time. There was even a time where Cates thought Kline was into men because of his career background. On the other hand, Kline felt that she was too lively and young. He worried that they wouldn't have anything in common. However, despite the 16-year age gap, the two pushed through with their relationship and tied the knot in 1989.
Today, they are proud parents of two beautiful children. Thanks to the couple's investments, their children grew up comfortable and are now pursuing their dreams. Their son Owen Joseph Kline appeared in films already, and their daughter Greta Simone Kline is building her musical career using the stage name Frankie Cosmos.
Pierce Brosnan & Keely Shaye Smith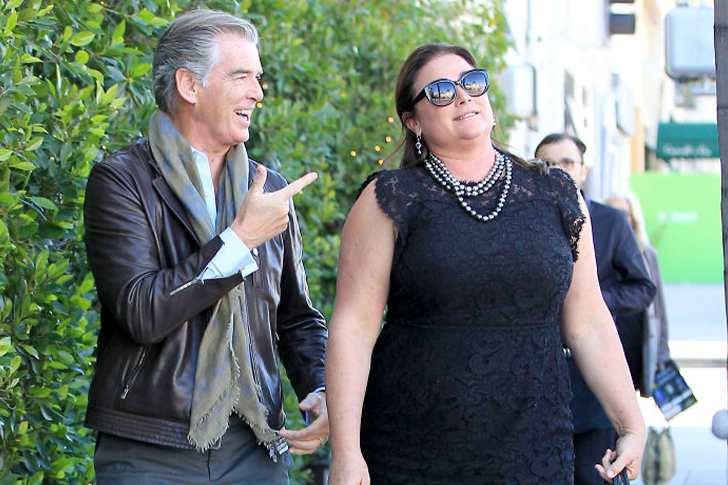 Pierce Brosnan and Keely Shaye Smith have been in a happy marriage for over 19 years, a rare sight in the fragile world of Hollywood marriages. In fact, Brosnan recently posted an Instagram photo of him and his beautiful wife, celebrating Smith's birthday with huge smiles on their faces. It just proves that their ten-year age gap was never an obstacle in their relationship, judging by the cute couple photo the actor posted.
Smith was Brosnan's rock through the hard times he went through. Brosnan shared that the secret to their happy marriage is spending quality time together. Talking to one another and listening to each other's voices are things they do during their quality time. The couple has been happily married for a long time, so what they're doing is working for them. After everything they went through, both Smith and Brosnan live a happy life with their two children and various investments.
Rami Malek & Lucy Boyton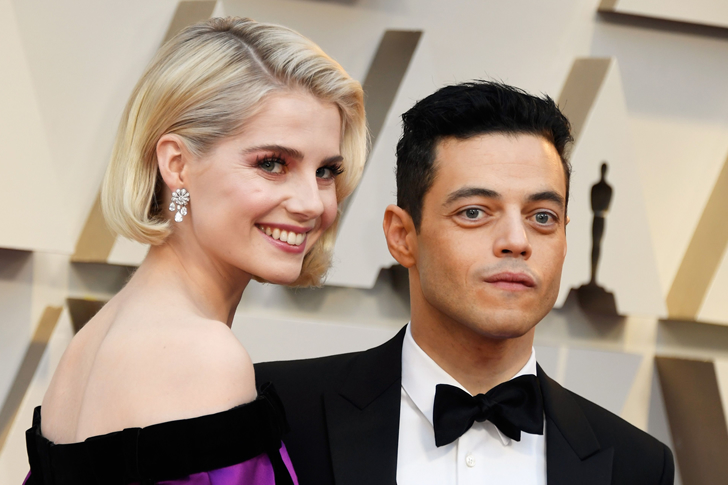 While one of the most incredible films in 2019, Bohemian Rhapsody, was being made, something else was brewing behind the scenes. Academy-Award-Winner, Rami Malek and his co-star Lucy Boynton's relationship began to blossom on set. With Malek playing the role of Freddie Mercury and Boyton playing Freddie's former lover Mary Austin, their on-screen romantic chemistry on Bohemian Rhapsody instantly became a reality. The pair managed to keep their relationship for about a year before rumors started spreading. In 2018, the couple started attending parties and made their relationship official at the Palm Springs International Film Festival.
As surprising as this may sound, the couple actually has an astonishing age gap, 13 years to be exact. Malek may have the youthful glow of somebody in his twenties, but he is actually 39 years old, while Boyton is just 27 years old. However, this lovely couple is just perfect for each other, that it's easy to look past their age gap. Hopefully, this stunning pair will go on to have a long, fruitful relationship filled with love and profitable investments.
MICHAEL JORDAN & YVETTE PRIETO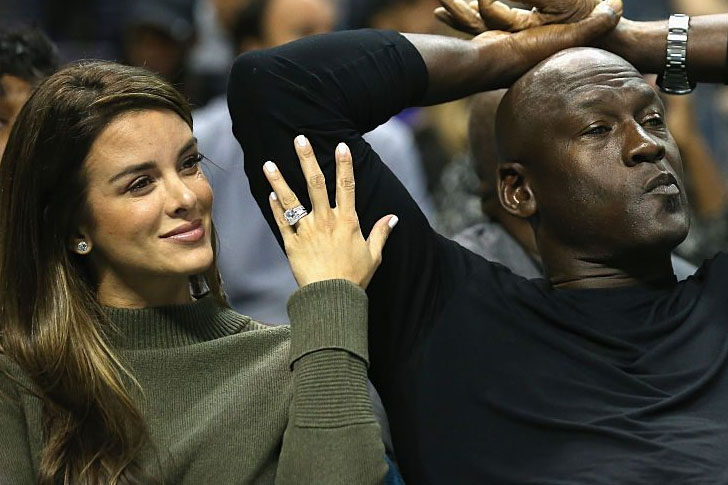 Celebrity couple Michael Jordan and Yvette Prieto may be low-key with their relationship, but they are definitely a pair to beat. Their relationship is a complete joy to witness.
We all know that Jordan is a living legend with an impeccable career legacy and an astounding business investment to beat. His other half, on the other hand, is a Cuban-American model with an impressive career portfolio. Prieto initially pursued a more traditional career after finishing a business management major in college. Good thing she decided to go the modeling route, since she never would have met the NBA superstar had she gone with her original plan. The pair first in 2007 but did not get married until 2013 when Jordan was 50 and Prietto was 35, putting their age gap at 15 years. Despite having a wide age gap, the couple's marriage is still going strong.
Randy Jackson & Simone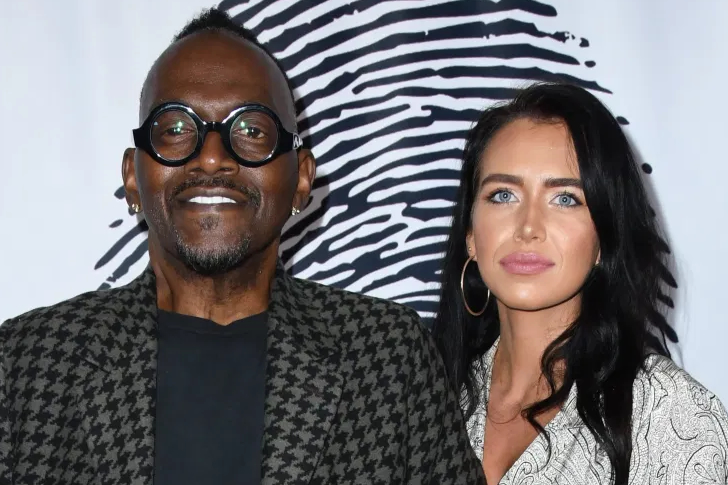 After separating from his wife of 18 years, 64-year-old Randy Jackson wasted no time hopping back into the dating scene and began dating 29-year-old Simone. Not much is said of their relationship just yet, but their attraction to each other is pretty apparent. Jackson was first spotted on Simone's Instagram back in October 2018, thanking him for showing up at a performance she had. The couple even flaunted their relationship in Beverly Hills as they walked the red carpet at The Cool Heart Gallery.
He may be in a happy relationship with his wonderful girlfriend, Simone, but he remains involved in his children's lives, even after his marriage ended with Riker. He would still spend quality time with his kids, Zoe and Jordan. Currently, Jackson has a net worth amounting to $50 million, allowing him to invest in insurance to benefit his future and children.
Richard Gere & Alejandra Silva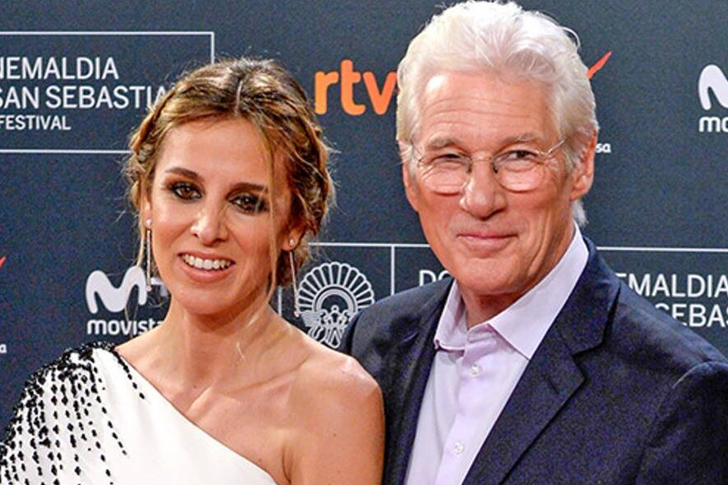 Hollywood A-lister Richard Gere may be 71 years old, but he is still oozing with that old-school appeal. In April 2018, the heartthrob got married to the beautiful publicist Alejandra Silva after dating for four incredible years. The couple's relationship got even stronger with the birth of their son, Alexander, who is now two years old. They also have children from their past relationships. Gere shares a son with his ex-wife Carey Lowell named Homer, who is now 21 years old. While Silva shares a son with her ex-husband, Govind Friedland named Albert, who is now eight years old. They may have a 33 -year age gap, but this amazing couple is head-over-heels for each other.
Gere and Silva's first meeting was quite magical. They were introduced to each other by a friend. Since then, they weren't able to keep their hands off each other. They were in the process of separating from their former partners when they met, so their timing wasn't so perfect, but they made it work. Now, the couple is on the path of creating a beautiful life together with their children and their investments.
Rod Stewart & Penny Lancaster
The 74-year-old British singer-songwriter Rod Stewart is in a loving relationship with the 49-year-old English model, Penny Lancaster. The happy couple has two sons together, 15-year-old Alistair and 10-year-old Aiden. However, despite overcoming the hurdles of their 27-year age gap, Lancaster admitted that she dreads the day when she will be left all alone in this world. It's a sad thought, but it's the reality that couples with huge age gaps commonly face. For now, though, the pair remains happy as they keep their relationship engaging and jam-packed with adventures. The two also boast a large family, so there's definitely no shortage of fun in their household.
Stewart's net worth is also up to a staggering amount of $200 million, so he has enough money to assure his children's education without having to worry about school loans. On the other hand, Lancaster's net worth is up to $20 million, which is still an extremely large sum. They certainly did a great job securing their family's financial future.
Ronnie Wood & Sally Humphreys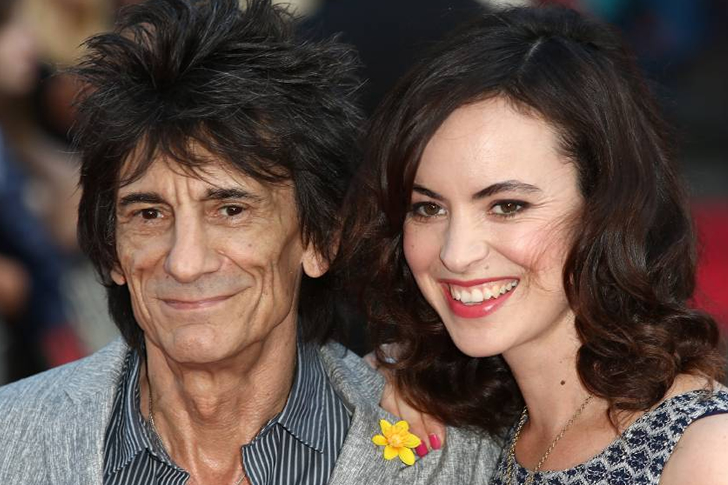 Rolling Stones rockstar Ronnie Wood and Sally Humphreys are among the most popular couples in Hollywood with a huge age difference. The couple got married in December 2012, ten years after meeting at the Theatre Royal Drury Lane where Humphreys worked. At that time, however, Wood was still married to his second wife.
Now, the couple is in their eighth year of marriage, and they couldn't be happier. Together, Wood and Humphreys share two kids, twins Alice Rose and Gracie Jane. While Alice and Grace are Humphreys' only children, Wood has four other kids from his two previous marriages. It's a good thing the English rocker has a net worth of around $200 million because he can provide a great life to his family and equip them with the right kind of insurance. They are indeed a very beautiful family.
Rosie Huntington-Whiteley & Jason Statham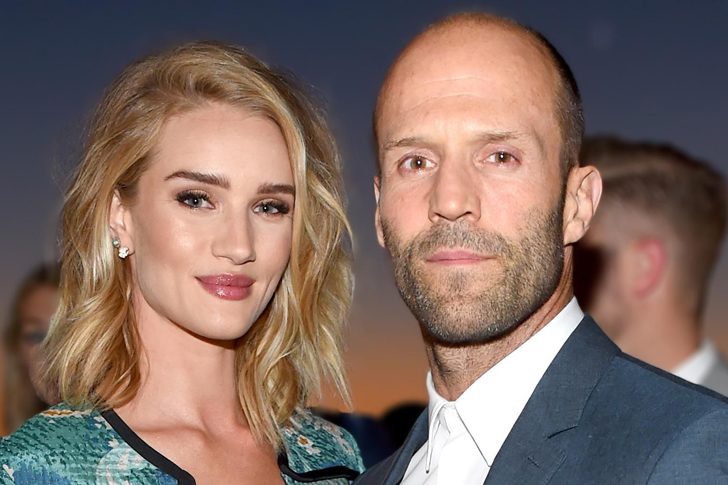 Supermodel Rosie Huntington-Whiteley, and action-thriller movie star, Jason Statham are undeniably among the most beautiful couples in the industry. Rosie, for one, started modeling at the age of 16. Now she is one of the most legendary models to have worked with brands like Ralph Lauren, Clinique, DKNY, and of course, Victoria's Secret. On the flip side, her husband, Jason's acting career, took off at the age of 32.
Unlike most celebrity couples, they kept their relationship away from the public. Six months into dating, the couple then decided to live together. However, when the two revealed their relationship to the public, their 20-year age difference caught everyone's attention. Jason is now 53 years old, whereas Rosie is only 33. It may come as a surprise, but this couple is truly one of a kind. Not only were they able to build a family throughout their ten-year relationship, but they also managed to establish their own respective business through various investments. They are indeed a power couple!
Sam Taylor-Johnson & Aaron Taylor-Johnson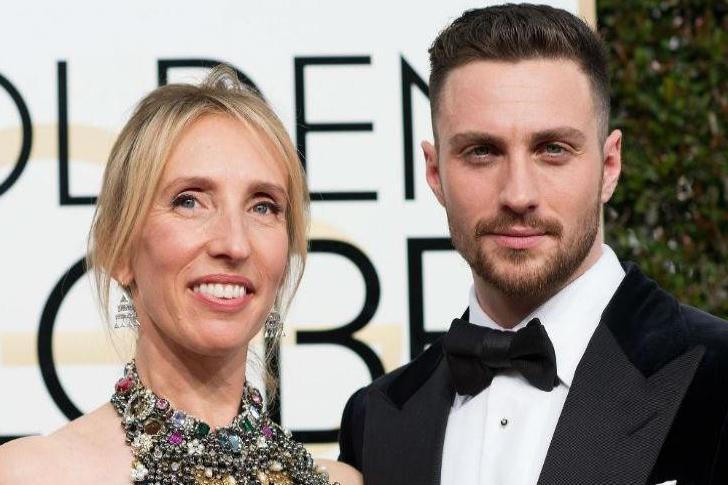 The Sam Taylor-Johnson and Aaron Taylor-Johnson relationship is a true testimony that Hollywood couples can last for a long time, no matter how controversial it may be. They met back in 2008 on the set of John Lennon's critically acclaimed biopic, Nowhere Boy. Aaron was only 18, playing roles from movies like the coming-of-age film Angus, Thongs, And Perfect Snogging. In comparison, Sam was already a 42-year-old artist with an established credit score and a mother of two wonderful daughters.
They kept their relationship on the down-low, but people on Nowhere Boy's set quickly became aware of their blossoming relationship. A year after the couple met, they got engaged and were inseparable ever since. They've been together for more than ten years now, and they have never been apart for more than three days. Today, they share two beautiful daughters, Romy Hero and Wylda Rae.
Scott Disick & Sofia Richie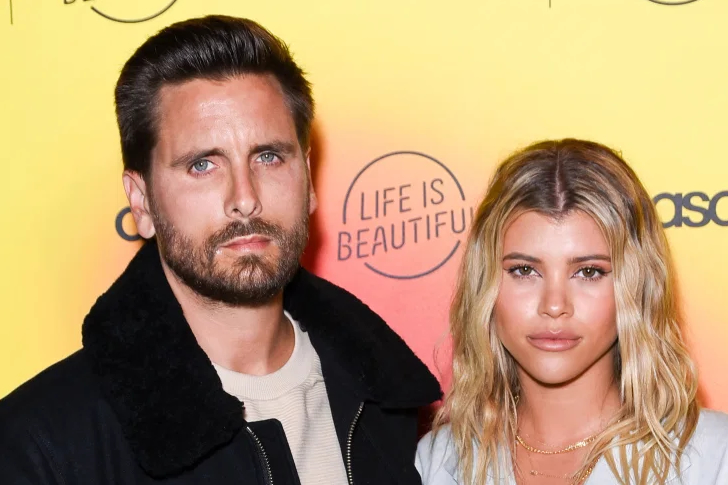 The reality star Scott Disick and social media personality Sofia Richie's relationship might have ended, but it is still one of the most noteworthy relationships of all time. When the two first got together, Sofia was only 21 years old,  while Scott was already 36 years old, making him 15 years her senior. Given the pair's prominent family backgrounds, their relationship quickly became controversial. However, despite the backlash, the pair managed to stay together for two years. According to sources, the age gap did not bother Sofia, considering that her parents had a somewhat similar age difference.
As you may or may not know, her father, Lionel Richie and Diane Alexander had an 18-year gap between them when they got together. However, sources told that despite the similarities of their circumstances, Sofia's parents did not approve of her relationship. Nowadays, Scott and Sofia are living their lives separately and are expanding their investments individually.
Simon Halls & Matt Bomer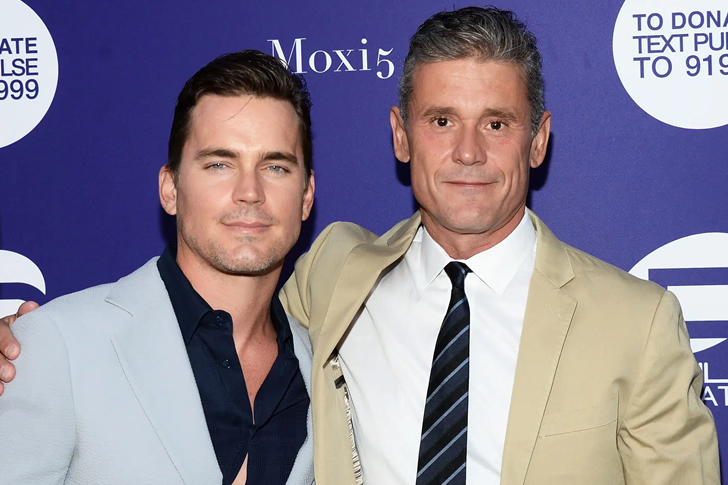 Renowned actor Matt Bomer and Hollywood publicist Simon Halls have been married for more than ten years now. While Matt loves to work in front of the spotlight, Simon prefers pulling strings from behind the scenes. If you don't already know Matt Bomer, you might recognize him for his breakout performance in the series White Collar. After dating for quite some time, the two decided to have a very small wedding in 2011, consisting of only family and friends. At first, the couple kept their marriage a secret from the public.
However, after some time, Matt and Simon began opening up about their relationship and their growing family. They now share three amazing children, twin brothers Henry and Walker, born in 2009, and their eldest, Kit, born in 2005. It's crystal clear that Simon and Matt are raising one happy family despite their 14-year age gap. With their influence and financial success, we doubt their kids will ever have to worry about money loans in their entire lives.
Stephen Moyer & Anna Paquin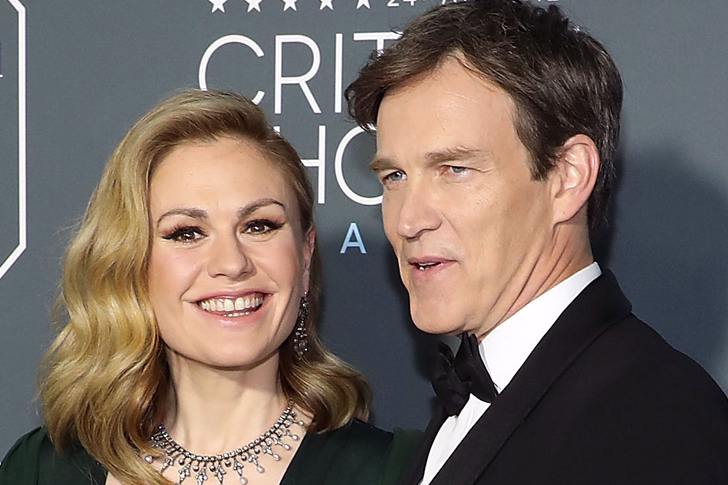 After meeting at a screen testing for the vampire show True Blood, co-stars Moyer and Paquin quickly fell in love with each other. The two first started going out while filming the show's first season and tied the knot in August 2010. Today, Stephen and Anna share a pair of wonderful fraternal twins, Poppy and Charlie, who are already three years old.
The pair's age difference may be thirteen years, but their dynamic as a married couple is extremely healthy. Moyer is 51 years old, while Paquin is 38. The two certainly know how to manage their age difference, keeping the relationship youthful, and the other gives it some degree of maturity. This beautiful couple shares a breathtaking Venice house that is truly one of a kind. The couple is still, obviously, happily married. Paquin and Moyer also love working together, which is probably the pair's secret to their happy marriage.
Steve Martin & Anne Stringfield
Steve Martin is one of the most sought-after actors of Hollywood to this day. His fans simply cannot get enough of his quirky and witty personality that naturally comes out in every role he portrays. Anna Stringfield, on the other hand, is a former staffer-turned-writer for the New Yorker magazine. The pair met because Anne was assigned the role of checking Steve's comedy pieces. However, because of Steve and Anne's age gap of more than twenty years, the couple's growing relationship became controversial.
Love holds no bound, though, as the couple tied the knot on July 28, 2007, at the Los Angeles home of Steve Martin himself. Today, Steve and Anne are proud parents to a beautiful little girl. The little bundle of joy's name is Mary, and she was born in December 2012. Luckily, Mary has parents who have the means to get her quality insurance. She'd definitely be set for life. Despite Steve's high rank in Hollywood's celebrity list, the couple managed to keep their private life away from the prying eyes of the paparazzi.
Tom Cruise & Katie Holmes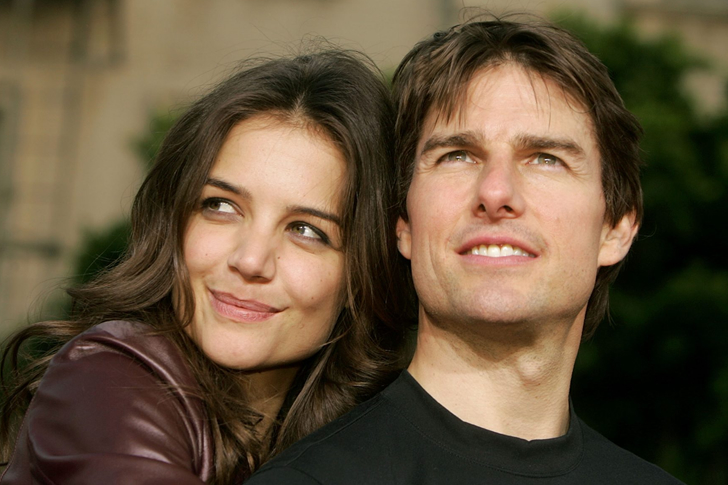 One of Hollywood's biggest names, Tom Cruise and Katie Holmes, joined together in marriage, turning them into the perfect power back in the 2000s. They might have had a 16-year age difference, but that didn't stop the renowned couple from tying the knot in 2006 after nearly one year of dating. You can say it was a whirlwind romance. Young Katie only used to dream about Tom Cruise as a teenager, so who would've thought she'd end up marrying him. She also had high hopes of becoming an A-list Hollywood star, and her rise to stardom happened pretty quickly.
Talk about wishing upon a star and having your dreams unravel right in front of you. Unfortunately, the relationship's flame has died out, and the five and a half years of marriage ended with lawyers dissolving their union. However, they are in a better place now, putting their daughter's best interest first before their own.
Tony Bennett & Susan Crow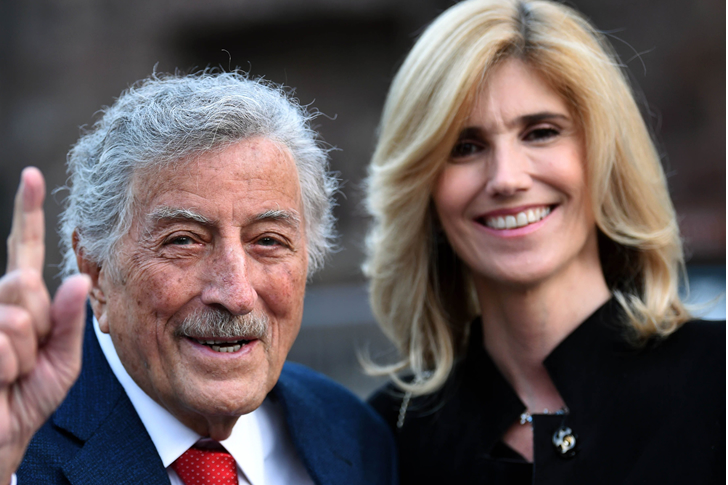 The popular American singer Tony Bennett is known for his charismatic voice that makes you sway along when the music starts playing. He is also a notorious hopeless romantic. The 94-year-old may have gone through two failed marriages already, but he did not give up looking for the one. As the saying goes, "Third time's a charm." Indeed it was. His third marriage is with the love of his wife, Susan Crow.
The lovebirds met when Susan was only 19 years old. Tony, on the other hand, was 40 years. Tony met Susan's parents back in the 60s when she was in her mother's womb. What a funny coincidence that was. The couple has been married since 2007. The couple claims they are compatible, and they hardly notice the age difference anymore. We bet these lovebirds now share some pretty impressive investments together.
Vincent Cassel & Tina Kunakey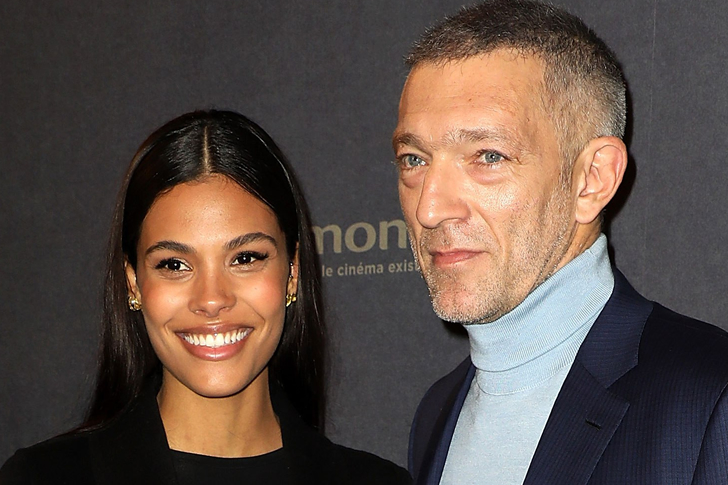 The renowned French actor Vincent Cassel, and the stunning Italian model, Tina Kunakey, are pretty much head over heels in love with one another. They met when Tina was only 18 years old, and Vincent was 49 years old and has been together for two and a half years now. The 31-year-difference in age may be extremely noticeable, but the couple has a healthy relationship that makes them happy.
They got married after two years of dating. As a couple, they like to celebrate their love and often flaunt their intimate moments on Instagram. It's evident that the love birds are still in the honeymoon stage of their relationship and still behave like a newlywed couple. The 52-year-old actor and the 22-year-old model are also planning to have a baby very soon. This couple probably has enough investments to secure their child's future.
Viola Davis & Julius Tennon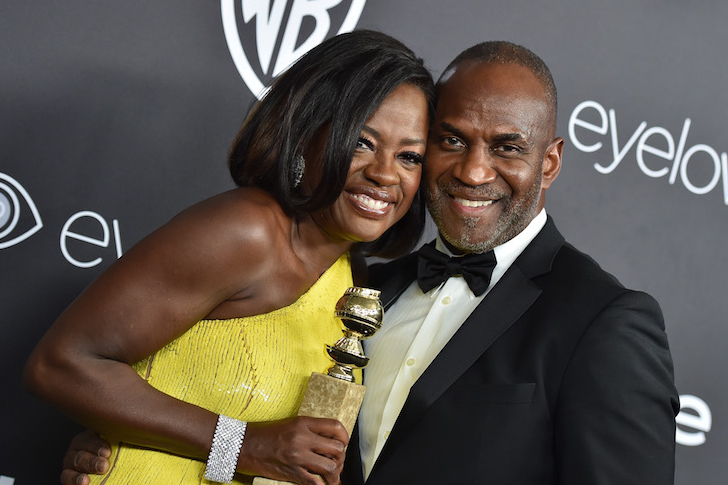 The versatile Hollywood actress, Viola Davis, is a three-time Oscar nominee. She is well-known for earning notable acting credits in the series How To Get Away With Murder and The Help. She is basically one of the most accomplished actresses in the industry, making her influential in the world of film and television.
Not only is Viola successful in her career, but she is also extremely lucky in love. Since 2003, the actress has been married to Julius Tennon. He is the co-president of the company JuVee, which he co-founded with his wife, Viola. The actor also has over 30 years of experience in the industry. The couple has one daughter together, Genesis Tennon. Viola and Julius may have a twelve-year age gap, but their relationship has truly managed to stand the test of time, as they are still happily married.
Warren Beatty & Annette Bening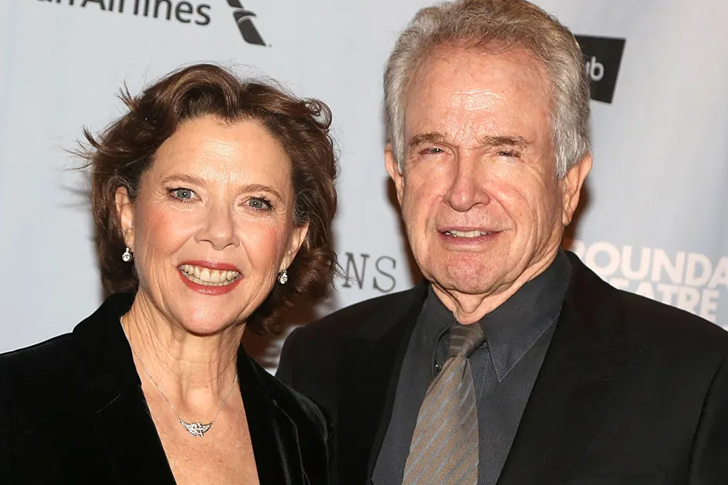 For six decades, Warren Beatty has been acting, directing, producing, screenwriting, and more. He is currently 83 years old and still as handsome as the first time his career blossomed right in front of our very own screens. His wife of more than two decades, Annette Bening, is 62 years old to date and is just as legendary as he is. She is a stage actress and is very successful in her chosen field.
When these two met for lunch in preparation for Bugsy, Warren knew his life would change forever. We are guessing that the two will give that film credit for crossing their paths for as long as they both shall live. These two souls fell in love and tied the knot despite their 21-year age gap. Even in Hollywood, true love doesn't know any age difference. Love only knows the years of commitment and loyalty.
CLINT EASTWOOD & CHRISTINA SANDERA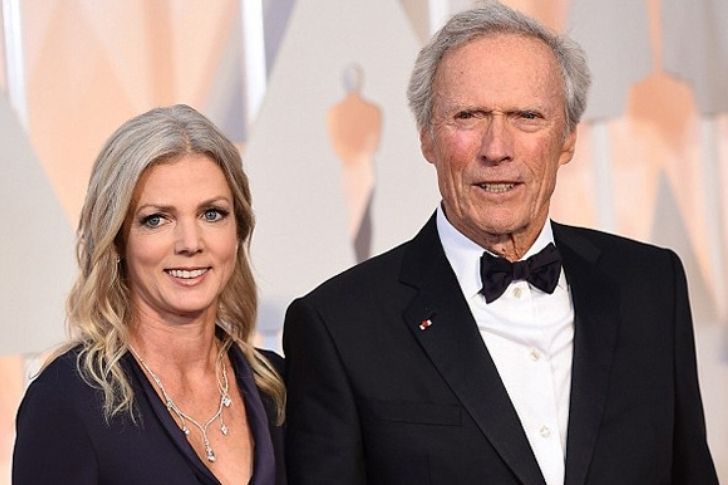 Clint Eastwood has experienced two failed marriages, but that doesn't stop him from giving another shot at love again. The iconic actor, fortunately, found the love that he is looking for in Christina Sandera. The blonde beauty is only 56 years old, 34 years younger than the 90-year-old star, but it doesn't matter. The degree of love between the two can be genuinely felt despite the huge age difference.
They understand each other following their first meeting in 2014. After just a year, the couple officially made their romance public. Sandera then moved in with Eastwood in his family's Carmel home. She didn't just win the Gran Torino star's love, but she has also won over his eight kids, making their father the happiest dad on the planet. It looks like nothing can stop them from continuing their happy life together.
Willem Dafoe & Giada Colagrande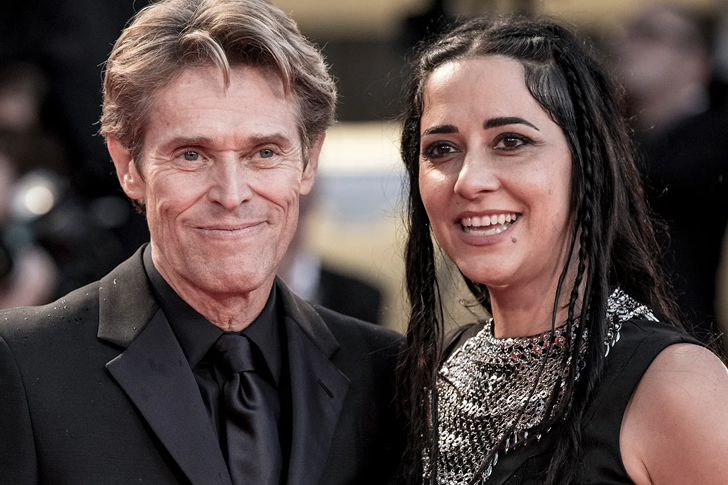 Willem Dafoe and Giada Cologrande have one of the most romantic first meetings among all celebrity couples. The two actually met on the streets of Rome in 2004, just like that in the movies. Dafoe already knew of Giada by then. Thanks to their natural chemistry, the two eventually hit it off, and then not so long after, they have decided to make things official despite the huge gap in their ages.
Dafoe is an Italian-American actor who has received many accolades in his career. He is 56 years old and has only been married once to the beautiful Giada, a 45-year-old Italian director, and actress. We are guessing Dafoe is naturally romantic since he decided to wait for the call of true love's bliss before committing to the woman of her dreams. They never let anything get in between them, including their 20-year age gap. Nowadays, the couple focuses their attention on handling their investments and maintaining their happy family.
William H. Macy & Felicity Huffman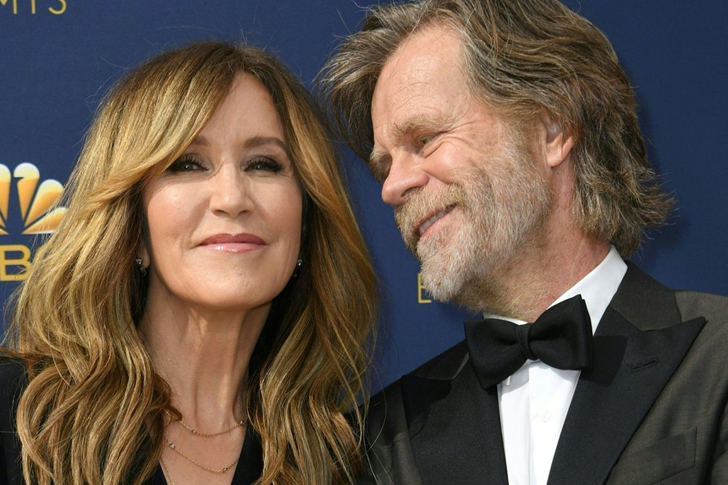 Thanks to her interesting role in the hit TV show Desperate Housewives; the world grew to love and adore Felicity Huffman. She and her husband, William H. Macy, have been married and making investments since 1997. William is an actor and a director himself, who has appeared in various roles, mostly in independent films.
It is undeniable that the two have a huge age gap. Will is 70 years old, and Felicity is only 58. Despite their age gap, the two are head over heels in love with each other. As for the actress, she is completely swooning over her husband. In an interview, she said that their bond became stronger, and their relationship only grew more passionate thanks to their shared love for acting. She said that it is the language they both speak well. The two met in the 1980s at New York City's Atlantic Theater Company. For her, it was love at first sight. With 12 years apart, they believe in only one thing. As cliché as it sounds, age really doesn't matter.
Woody Allen & Soon-Yi Previn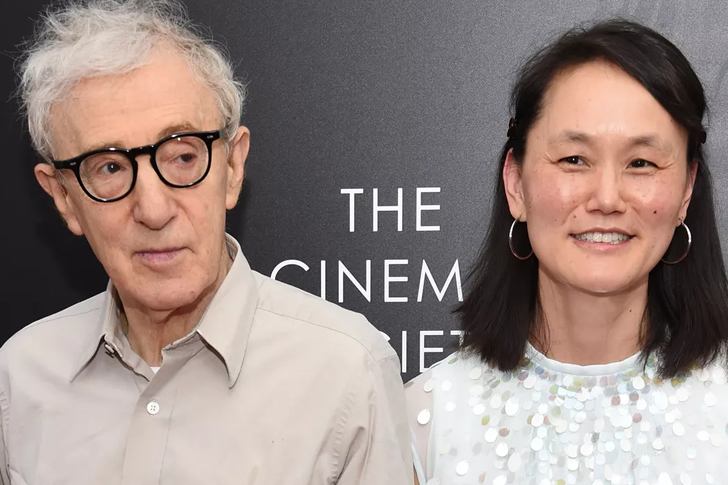 Woody Allen and Soon-Yi Previn surely deserve some credit for giving us one of the most interesting love stories of all time. Not only did these two prove that true love doesn't know age differences, but they also showed the world that sometimes, the best relationships come out from unexpected situations. Soon-Yi is the 50-year-old Korean-born adopted daughter of actress Mia Farrow and musician André Previn if you didn't know.
Woody, as we all know, is one of the most successful director-comedians of all time. He has spent six decades of his life on his career and has received some degree of recognition for it. He is now 85 years of age. Other than their 35 years age difference, the two also have an interesting love story. They first met when Woody dated Soon's mother. Despite all of the controversies surrounding her, Soon stood tall and fought for her relationship with Allen. Through it all, she ended up marrying the man of her dreams. She remains the strong, straightforward woman that she is now.
Zachary Quinto & Miles McMillan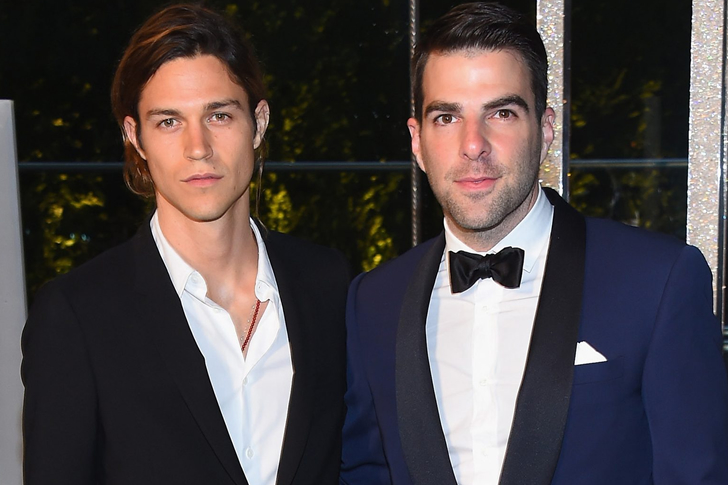 Zachary Quinto and Miles McMillan surely deserve some credit for showing the world that a good relationship doesn't always have to be romantic. Sometimes, friendships are even more important, and they actually build a stronger foundation between two souls.  Even when their 6-year romance didn't end up in a happily ever after scenario, they are still one of the most inspiring celebrity couples in so many ways.
The actor Zachary is 43 years old, and the model Miles is 31. They inspire people from the LGBT community and people in a relationship with someone older or younger. With 12 years between them, Miles and Zach have managed to make their relationship last, and, as far as we knew, six years is a century in Hollywood timeline. We are pretty sure the two did not part ways because of their age gap, but some other concerns instead.
Bob Saget & Kelly Rizzo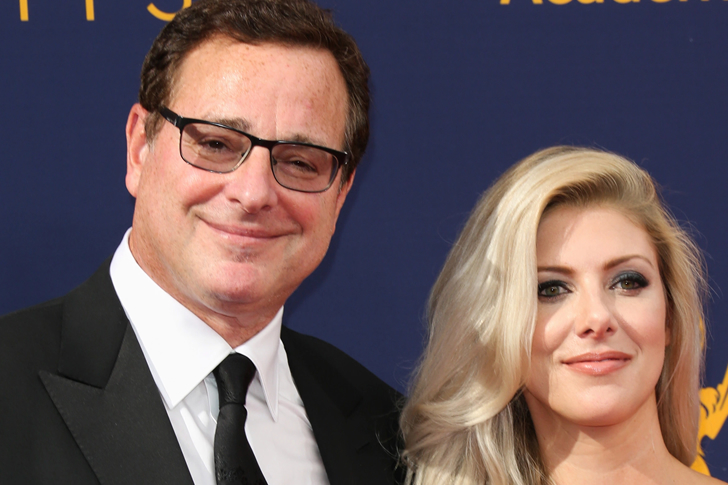 Bob Saget is a well-known American actor, comedian, and television host. Many people recognize him for playing the character of Danny Tanner in Full House. Bob is also the brains behind many projects such as Farce of the Penguins, Bob Saget: That Ain't Right, and For Hope. On the other hand, his wife Kelly Rizzo is a food enthusiast, television host, model, and blogger. Kelly is famous for being the blog, Eat, Travel, Rock, and the blog exploded into a web series that eventually got adapted by a food channel. The energetic foodie is also a host for the radio show, Rocking Right Now.
Bob and Kelly met in 2015 through a mutual friend, and from then on, their love story started. Bob even said in an interview that he never thought he would find love again but that all changed when he met Kelly. To Kelly' s credit, she never expected Bob to be the commitment type. Thankfully, she was wrong.
Jerry & Jessica Seinfeld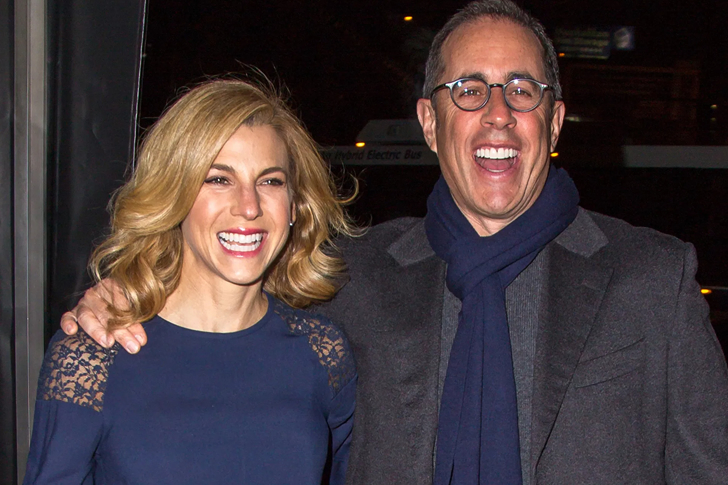 Jerry Seinfeld is a famous comedian who made his debut after starting an open mic show in 1976, paving the way for him to appear on The Tonight Show. During the earlier days of his career, Jerry found a series of successful performances that led to his own television special in 1987. A confident Jerry would then find the means to produce his own sitcom Seinfeld for NBC.
After nine seasons of Jerry's sitcom, he set his sights on creating the reality show, The Marriage Ref and in interview series named, Comedians in Cars Getting Coffee. Like her husband, Jessica Seinfeld had a successful career before they met, but her popularity soared when they got married. Jessica is also a prominent philanthropist and cookbook author with four best-selling cookbooks to her name that focus on beginner-friendly preparation techniques in the kitchen. It seems that Jerry and Jessica need to think about money management as their combined wealth is astonishing.
Simon Cowell & Lauren Silverman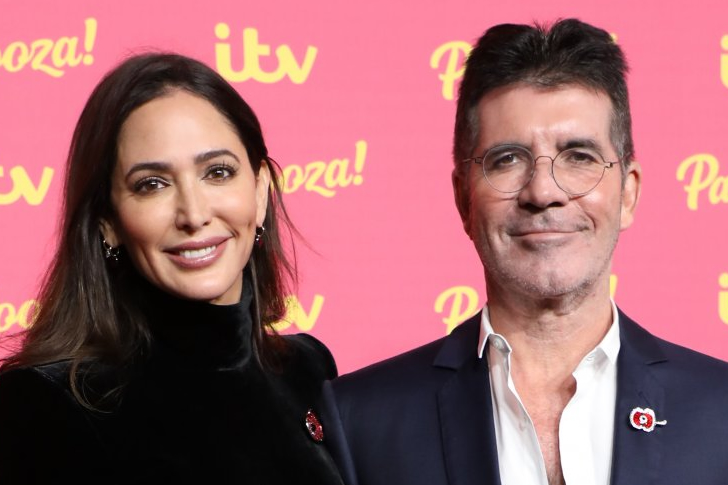 Simon Cowell is a record producer, television host, and judge for shows like The X Factor, American Idol, and America's Got Talent. Simon jumpstarted his career by working as a mailman at a Music Publishing house and worked his way up to become a producer. As a result of his successful climb to success, he's become a respected figure in the music industry. Meanwhile, Simon's partner, Lauren Silverman, is a famous media personality and socialite that is well-known for being the girlfriend of the English celebrity.
Despite being previously married to a businessman, it seems that Lauren has found the love of her life in Simon Cowell. At $600 million with a successful career, Simon Cowell and Lauren Silverman could easily afford a lavish and luxurious lifestyle. Given their success, it's obvious that Simon and Lauren have a capable financial advisor to take care of their financial decisions.
Peter Andre & Emily MacDonagh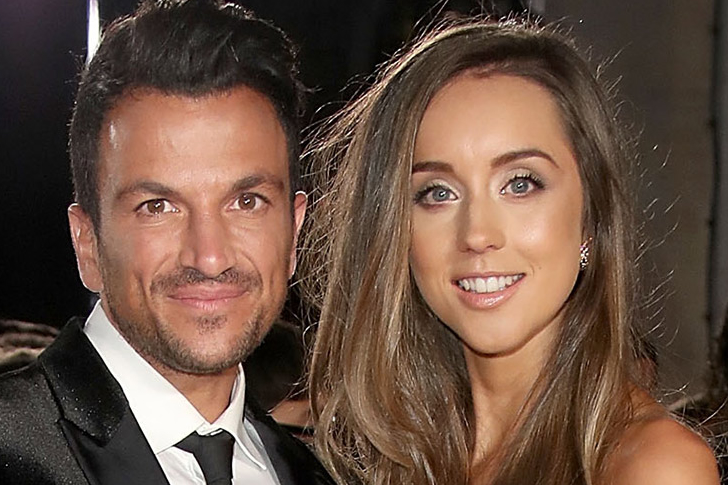 Peter Andre is a famous English-Australian musician, actor, businessman, and television host. Some of his most famous songs are Flava and Mysterious Girl. Peter is also quite renowned for his performances in the series I'm a Celebrity…Get Me Out of Here! Apart from acting and music, Peter has only seen a rise in his social media popularity, as evidenced by his 875,000 followers on Instagram, 3.3 million on Twitter, and 1 million on Facebook.
However, despite his fame, most people don't know that his wife, Emily Macdonagh, is a licensed junior doctor at Surrey Hospital and juggles her profession alongside her career in the entertainment business. Emily usually appears on ITV's Lorraine, where she gives medical advice to various patients and viewers. She also appeared with her husband on This Morning, talking about their marriage, honeymoon, and vacation in Santorini. As for investments, the couple has yet to talk about their business ventures, but hopefully, fans will get some news about it in future interviews.
Lady Gaga & Christian Carino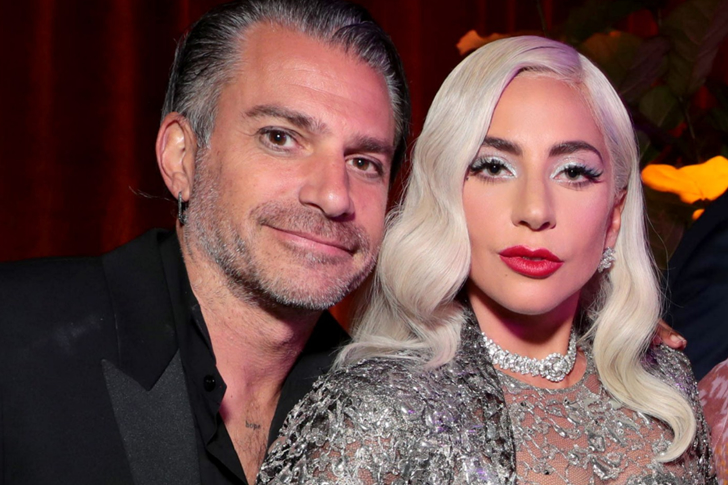 Lady Gaga is a popular figure in the music industry with several awards and accolades. Some of her most famous songs are Just Dance, Poker Face, and Born This Way. Gaga debuted with her album The Fame. Since then, her songs have topped every chart in almost every category. However, Lady Gaga isn't just a musician. In fact, Lady Gaga has also gained a Golden Globe for showing off her acting skills in American Horror Story and an Oscar nomination for A Star Is Born.
Christian Carino, Gaga's partner, has also risen to some degree of popularity since the two went public about their relationship. Christian is a talent agent for Creative Artists Agency that represents famous actors such as Johnny Depp, Justin Bieber, Harry Styles, Reese Witherspoon, and Lady Gaga herself. However, much to everyone's surprise, Gaga and Christian called off their engagement when everything seemed to be going well. To this day, neither Lady Gaga nor Christian has opened up about the real reason behind their failed engagement.
Dennis Quaid & Laura Savoie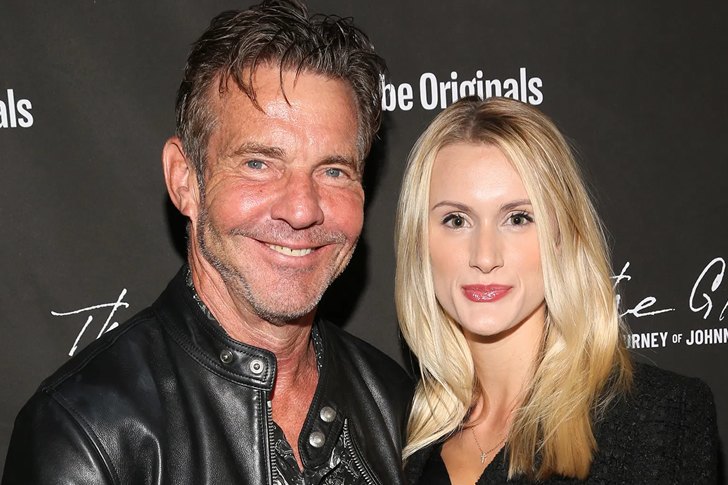 Dennis Quaid is a veteran actor that has starred in several films throughout his tenured career in Hollywood. Some of his most famous works include performances in movie hits such as his breakthrough in Breaking Away, The Right Stuff, Jaws 3-D, Any Given Sunday, Frequency, and Far From Heaven. Dennis has also won many awards and recognitions for his amazing acting skills and versatility in portraying a character role from many angles.
As for his personal life, Dennis is engaged to Laura Savoie, a student at the University of Texas pursuing her doctorate degree. Dennis and Laura's engagement happened in Honolulu, Hawaii's beautiful beaches, while Dennis was shooting for an upcoming movie in the area. Laura is a brilliant student, achieving high honors and awards throughout her academic life. We're guessing that those are some of the reasons why Dennis fell in love with her.
Larry King & Shawn Southwick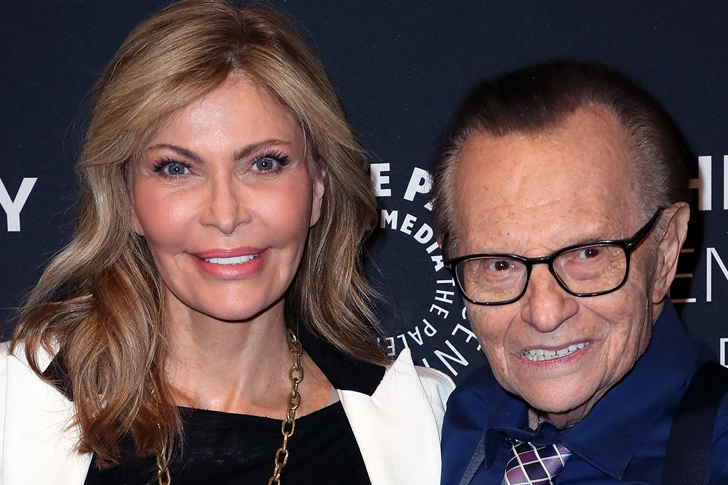 Larry King was a legendary radio talk show host known and admired to a great degree for his unique interviewing skills. For decades, Larry built a legacy worthy of every public figure's respect. In 1978, The Larry King Show was born due to a need for a consistent evening radio show that would broadcast coast-to-coast and accommodate listeners looking for entertainment late in the night. Larry would eventually get hired by Ted Turner to produce and host his own talk show, Larry King Live, on CNN.
Larry has interviewed actors, athletes, presidents, national heroes, war veterans, and foreign politicians, earning him the respect and support of millions of fans worldwide. As a result of his hard work and effort, his show became the highest-rated production for many years. Larry's love life is also an interesting topic as his 7th wife, Shawn Southwick, would be his most famous partner to date. Shawn is an American singer, actress, and television host who gained popularity for being the USA Network's fabulous host for many years.
David Foster & Katharine McPhee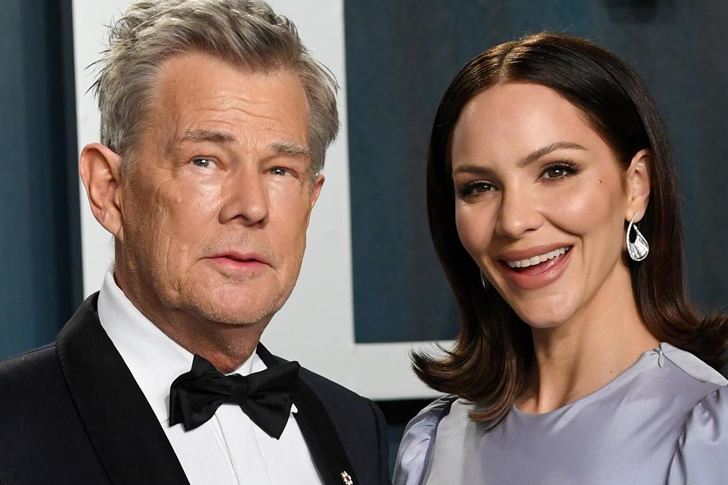 David Foster is a famous record producer, composer, songwriter, and arranger behind several celebrities' fame and success. David even has the bragging rights to an incredible resume of accolades with 16 Grammy Awards from 47 different categories. He has also served as the director for Verve Records in the past. David even has endorsement deals for many different brands and revenues, all of which add to his incredible net worth of $150 million.
It's rare to see such a huge gap between celebrity couple's ages, but Katharine McPhee certainly didn't mind it and got married to David Foster in 2019. Katharine is an accomplished singer-songwriter who got her start in season 5 of American Idol. Despite not winning the competition, she did manage to climb up to 3rd place, which was more than enough to jumpstart her singing career. It's also worth noting that Katharine takes credit for already pursuing a career in acting before trying her luck in music, making people love her tenacity even more.
Chris Pratt & Katherine Schwarzenegger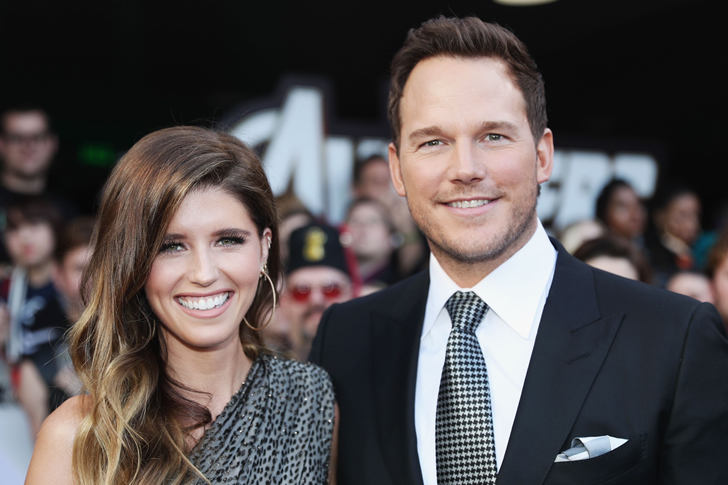 Chris Pratt is one of Hollywood's hottest celebrities right now. However, just like your usual struggling artist, Chris also started with small roles before landing his Parks and Recreation role. After gaining nods from directors and producers, Chris would eventually elevate his role to leading man status and scored a spot in the Guardians of the Galaxy and Jurassic World franchises. Actress and director Rae Dawn Chong took credit for discovering Chris Pratt and giving him the leverage he needed to start a successful Hollywood career.
Chris Pratt also prides himself on being married to a beautiful and amazing woman, Katherine Schwarzenegger. Katherine is a successful American author that is also famous for being the daughter of Maria Shriver and Arnold Schwarzenegger. Katherine's all-star lineage doesn't stop there. She is also the great-niece of the 35th President of the United States, the late President John F. Kennedy.
David Bowie & Iman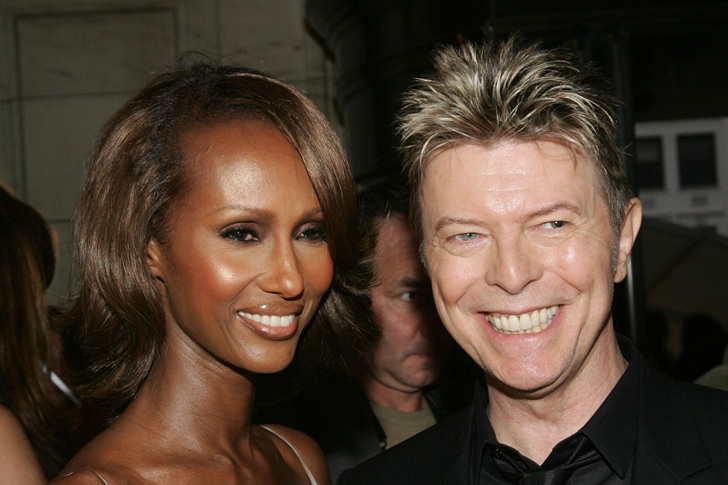 David Bowie is a famous English musician known for his unorthodox musical transformations, such as his portrayal of the character Ziggy Stardust. David's first hit song was Space Oddity, which he released in 1969. As a result of his growing fame, David decided to become a science fiction character in his breakout album, Ziggy Stardust. It was received surprisingly well by the general public, and David's popularity soared in the 60s and the 70s. In 1996, David got formally inducted into the Rock and Roll Hall of Fame, further solidifying his musical legacy.
While Zara Mohamed Abdulmajid, or Imal, is a Somali model, actress, and entrepreneur famous for her investments and collaborations with popular brands such as Versace, Halston, Calvin Klein, Donna Karan, and Yves Saint Laurent. David and Imal married in 1992 and maintained a long and fruitful married life until David's peaceful passing on January 10, 2016.
The King & Queen of Bhutan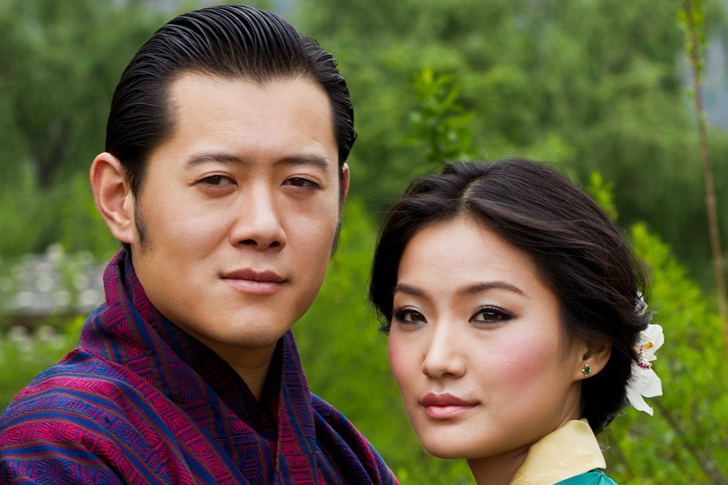 Jigme Khesar Namgyel Wangchuck is the current sovereign of the Kingdom of Bhutan, where he formally succeeded the throne from his father, Jigme Singye Wangchuck, in 2006. King Jigme is an advocate of democracy and aims to improve his country's civil service, education, and business standards to promote modern growth. Just a year after his succession to the throne, King Jigme signed a treaty with fellow Asian neighbor, India, to replace the existing treaty of 1949.
Aside from his early achievements, he is also the chancellor of the Royal University of Bhutan and a patron of various institutes and associations. Some of the associations that he supports are the Bhutan Chamber of Commerce and Industry, the European Convention of Bhutan Studies, Oxford Centre for Buddhist Studies, Bhutan Scouts Association, Bhutan India Friendship Association, and India Bhutan Foundation. With such a long list of organizations that he's become a patron of, you would think that the King wouldn't find time to find the love of his life. To King Jigme's credit, Jetsun Pema, Queen of Bhutan, was worthy of being his Queen with her long list of academic achievements.
Kevin Costner & Christine Baumgartner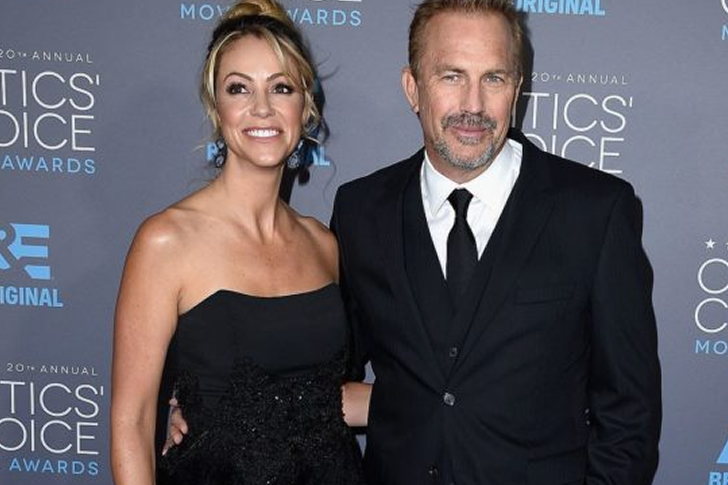 Kevin Costner is an American actor who gained a reputation after appearing in popular hit films such as The Untouchables, Bull Durham, Field of Dreams, Dance With The Wolves, Robin Hood: Prince of Thieves, and The Bodyguard. Aside from acting, Kevin is also a producer with notable works in futuristic films such as Waterworld and The Postman. Kevin's more recent performances in action films have also gained success in their box office releases.
Some of the movies are Man of Steel, Dawn of Justice, Jack Ryan: A Shadow Recruit, Draft Day, Yellowstone, and The Highwaymen. Kevin's career is a prime example of how an actor can make it in the industry by straying from the standard Hollywood playbook. As for relationships, Kevin is happily married to Christine Baumgartner, an American model and fashion designer that has created several trendy handbags for women in the past. The two have a 22-year age gap.
Jason Momoa & Lisa Bonet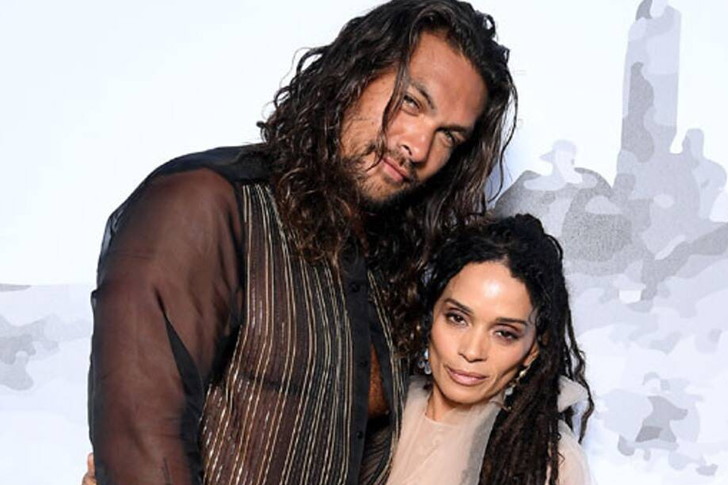 Jason Momoa is a Hawaiian-American actor who gained recognition for his roles in Baywatch Hawaii and Stargate: Atlantis. Jason also had a career in modeling. However, it was his role as Khal Drogo in HBO's smash fantasy hit Game of Thrones that shot Jason's career to the sky. Jason would then see an increase in projects offered to him with bigger roles in movies such as Conan the Barbarian, Justice League, and his first major movie, Aquaman. It wasn't that difficult to see that Jason was born to play the role of Aquaman, with many fans raving about him after his appearance in Justice League.
Jason's wife, Lisa Bonet, is also a successful actress that gained notoriety for giving amazing performances as Denise Huxtable on The Cosby Show. Lisa has also starred in a spinoff production entitled, A Different World. Lisa may have had a daughter from a previous marriage, but it's evident that Jason accepts her and his new family wholeheartedly, which takes his manly presence to an even higher degree.
Steven Tyler & Aimee Preston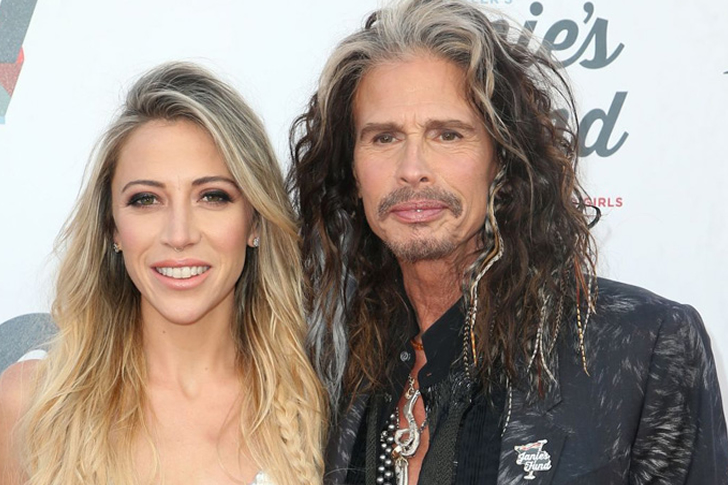 Steven Tyler is one of the music industry's living legends and an influential figure in elevating Rock and Roll's reception into mainstream music. As the vocalist for Aerosmith, Steve has mesmerized people worldwide with his voice in chart-topping hits such as Dream On, Walk This Way, Love in an Elevator, and I Don't Wanna Miss A Thing. Aerosmith has become a household name in Rock and Roll for more than four decades, and Steve's role as a judge on American Idol has made his band even more popular. Steve's journey with Aerosmith is undoubtedly an inspirational tale of success and failure.
Despite experiencing medical issues in the past that could have halted his career, Steve bounced back and proved everyone wrong. On the other hand, Steve's love life seems to be flourishing after revealing his relationship with Aimee Preston. She is Steven's famed assistant-turned-girlfriend who has worked with him ever since. Given Steve's net worth of $130 million, it's obvious that the two don't need to worry about money loans ever again.
David Tennant & Georgia Moffett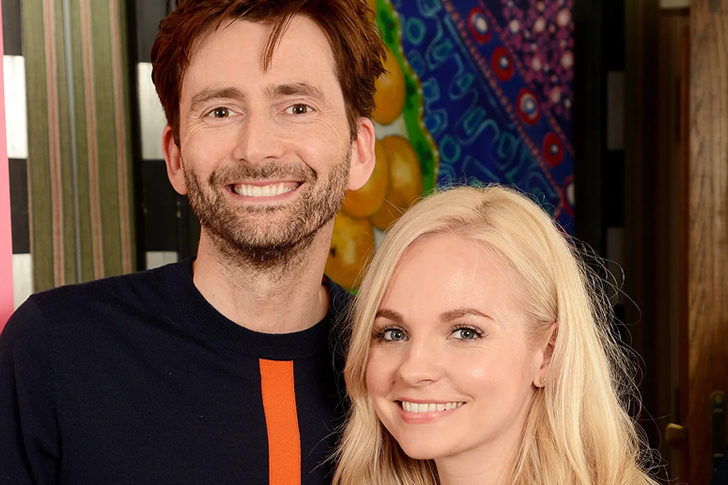 Thirteen years of an age difference won't stop this starstruck couple from loving each other for a whole lifetime since it looks like their love has a lot of gas left in the tank. David Tennant, the Scottish actor, popularly known for his role as the 10th incarnation of Doctor Who, had publicly announced and welcomed his daughter with English actress Georgia Moffett in March 2011, along with confirming the age-gap he had with his wife.
Moffett is known for her roles in hit films and TV shows from You, Me and Him, The Five(ish) Doctors Reboot, and even voiced Cassie Rice in Doctor Who: Dreamland. On the other hand, Tennant became known for his role in the BBC's sci-fi series Doctor Who, one project he has from countless others. Being 13 years older than his wife, Tennant admitted that their relationship was unlikely at first, considering the age gap but made it work through love and mutual appreciation for the arts. They truly deserve some credit for making their relationship work in an industry like Hollywood.
Princess Charlene & Prince Albert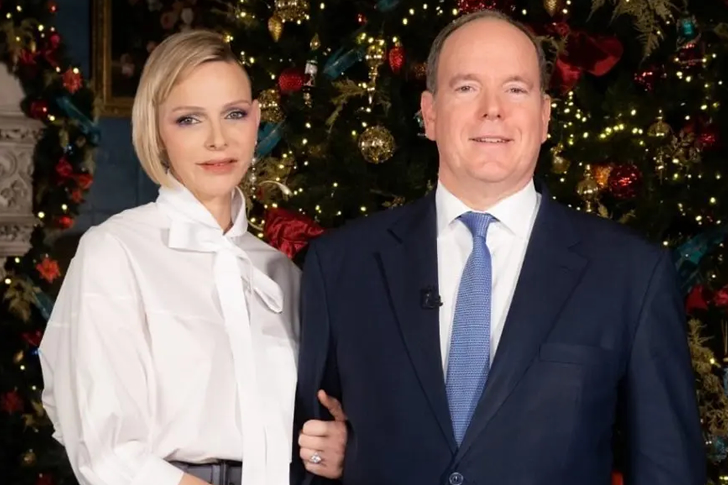 Royal romance is a dream most people would want to have, and it seems like this is the case of the Prince and Princess of Monaco, Princess Charlene, 43 years old, and Prince Albert of 62 years old. The former Olympic swimmer met her husband, Prince Albert, in 2001 during a swimming event as she represented South Africa in the 2000 Sydney Olympics. Being the son of Rainier III, Prince of Monaco, and Grace Kelly, a hit American movie star, easily make Prince Albert one of the world's wealthiest royals.
The couple's degree of romance between the two gradually escalated and ended up in marriage in 2011. Since then, the two have welcomed two children together. What's amazing about the power couple is how they do not look their age at all. Although they're in their mid-40s and mid-60s, the royal couple still looks as young as when they first met each other.
Rosario Dawson & Cory Booker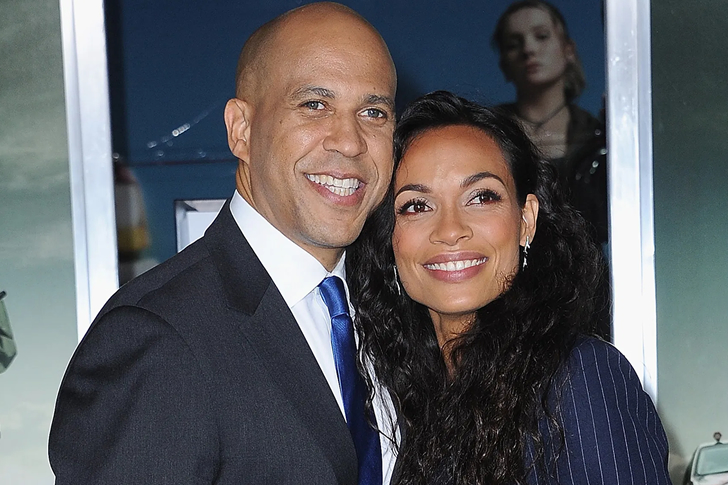 Although they have only been together for a little over two years, Rosario Dawson and Sen. Cory Booker's is definitely one for the books. For starters, both of them are rocking a fresh and young look despite Booker being 51 years old and Dawson being 41 years. Booker is known for his unyielding dedication to public service as the 36th Mayor of Newark, New Jersey. Along with this amazing title, he's also the first African-American to represent New Jersey in the US Senate back in 2013. He received his undergraduate and master's degree, making him one talented, kind-hearted, and good-looking guy-perfect for someone of Dawson's caliber.
Meanwhile, Dawson gained notoriety for her roles in Rent, Sin City, and Seven Pounds. She also made multiple appearances in other hit movies such as Men In Black, Alexander, and 2019's Zombieland: Double Tap. The dynamic duo started dating in 2018, and they're still going strong as of today.
John Stamos & Caitlin McHugh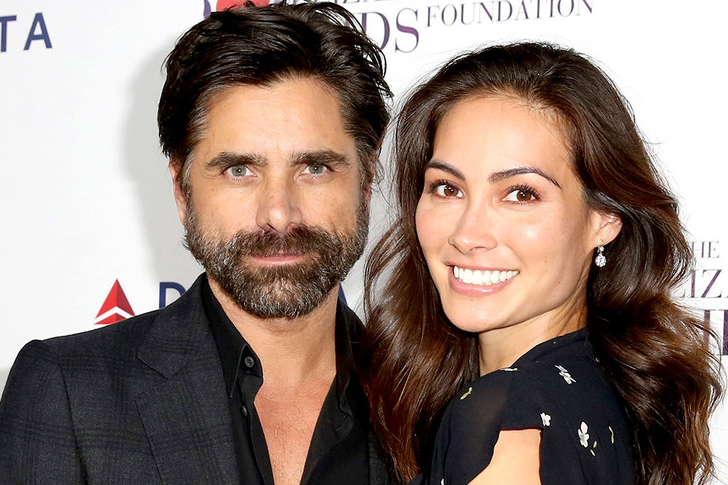 Both being renowned and respected in their craft and profession, it's no wonder that this pair of talented film icons found their way into each other's arms. John Stamos and Caitlin McHugh have been together for almost five years now, and it looks like they're in it for the long run. Despite Stamos being 23 years older than his wife, it doesn't seem to bother the two-as it should be when it comes to love. A quick google search on the couple could attest to how charming this couple is, and you can barely tell the age difference given how young and fresh Stamos looks.
Stamos has been in hit movies such as Born to Ride, Wedding Wars, and Secrets of Eden, only to name a few, while McHugh has starred in I am Legend, Alleged, and 48 Hours to Live. With both professionals excelling in the film industry, it shows the degree of professionalism the two have concerning their careers.
Kate Upton & Justin Verlander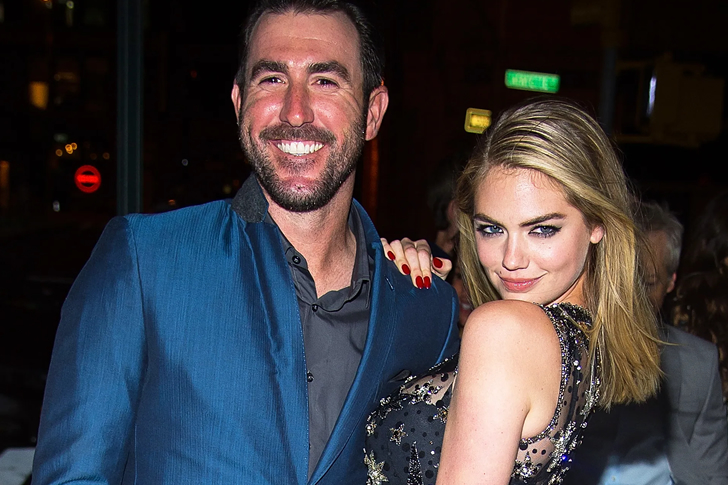 Who knew that a ten-year age gap wouldn't be visible when you're as good-looking as this next couple? That's what you get when you combine a blonde bombshell of an actress and a professional American baseball pitcher? You get a wonderful work of art and love like Justin Verlander and Kate Upton. The couple's love story began when they met in a 2012 commercial shoot.
The supermodel and the Major League Baseball pitcher have been married since 2017 and have since given birth to a daughter, Genevieve Upton Verlander. Besides being a notable face in modeling, Upton has also received acting credits from multiple hit movies such as The Other Woman, The Layover, and The Three Stooges. On the other hand, Justin Verlander is a renowned baseball pitcher and devoted dad. He recently underwent a season-ending "Tommy John" surgery, but hopefully, he can return to the pitch by the 2021 season.
Dwyane Wade & Gabrielle Union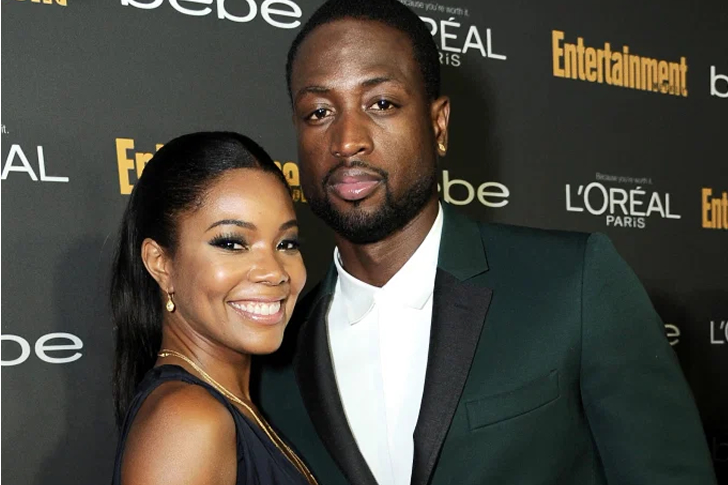 Next on the list is another power couple and a fan favorite of many, 48-year-old actress Gabrielle Union and 39-year-old NBA superstar Dwyane Wade. It's not common to see a couple where the lady's leading in the age category, but that doesn't make it different from the other couples in the list since they all have one thing in common-they're 100% cute together.
Dwyane and Gabrielle began dating in 2008. Their budding romance quickly turned into a relationship that blossomed into marriage on August 30, 2014. Since then, the couple has had four children. The couple has also made several investments over the years, including their loving home located in the Sherman Oaks neighborhood in Los Angeles. The home reportedly cost a whopping $6 million. Still, considering the couple's hefty paychecks and fat bank accounts, we don't think they weren't all that worried about signing that million-dollar contract.
Guy Ritchie & Jacqui Ainsley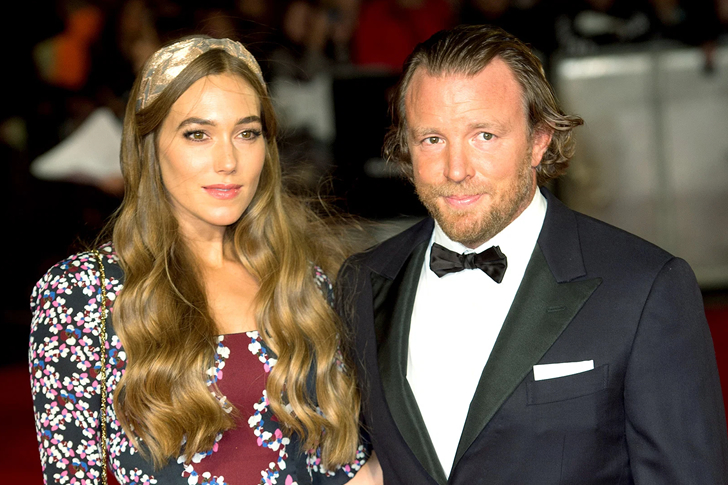 Guy Ritchie and Jacqui Ainsley are yet another couple on this list with a 13-year age gap. The English film director, producer, businessman, and writer Guy Stuart Richie receives credit for a vast collection of hit classics from 2009's Sherlock Holmes and Snatch to 2019's live-action adaptation of Disney's Aladdin. Award-winning Ritchie has been in the film industry ever since he was 15 years old, but he made his feature-length directorial debut in 1998.
As of the present, he's aged handsomely, still serving looks at 52 years old. On the other hand, English model Jacqui Ainsley, at 39 years of age, also boasts an impressive career in modeling and acting, most notably in King Arthur: Legend of the Sword. The lovebirds first met through a mutual friend at the Langham Hotel and eventually tied the knot on July 30, 2015.
Christian Slater & Brittany Lopez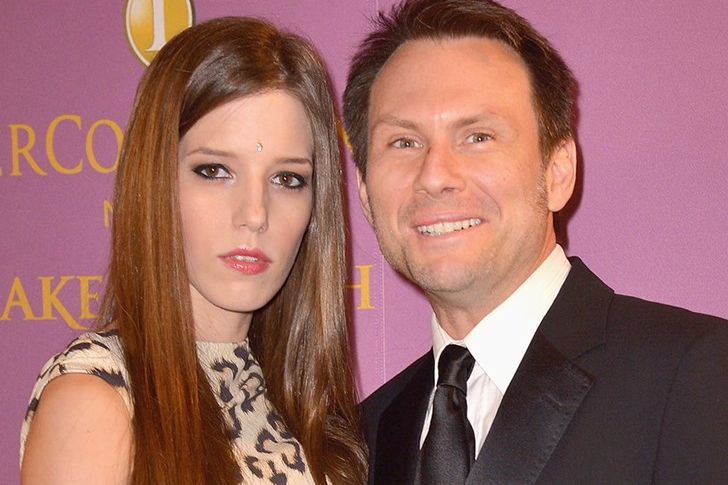 Married on December 2, 2013 and still going strong, the lovable duo of Christian Slater and Brittany Lopez is one of the couples on this list with the lengthiest age gap, clocking in at almost 20 years. Their love story gets credit for being a love at first sight scenario down at Little Palm Island in the Florida Keys where Slater first laid eyes upon Lopez, who worked at a large auction house in Miami. The actor confessed in an Esquire interview that he was "smitten" and "gobsmacked" when he met her.
The pair got married three years later. Slater is known for his various appearances in movies such as Heathers, True Romance, and Broken Arrow. The lovely duo welcomed their first child in 2019, a daughter they named Lena-a fitting and beautiful name coming from something as beautiful as their relationship.
Sylvester Stallone & Jennifer Flavin
The next couple will give Christian Slater & Brittany Lopez's age difference a run for their money, considering these lovebirds don't care about their age gap of 22 years at all. Everybody knows Sylvester Stallone at this point, with the megastar having a respected reputation in the film industry throughout his almost five decades of acting. At 74 years of age, the American actor is still alive and kicking and ready to film some more-and more than ready to reel in a blonde bombshell named Jennifer Flavin.
The former American model is 52 years old and has been married to the movie star for almost 22 years. Currently, Flavin is an entrepreneur and business owner. They might be happily married now, but their rocky beginnings as a couple deserves some credit for building a solid foundation for their relationship in the long run.
Elon Musk & Grimes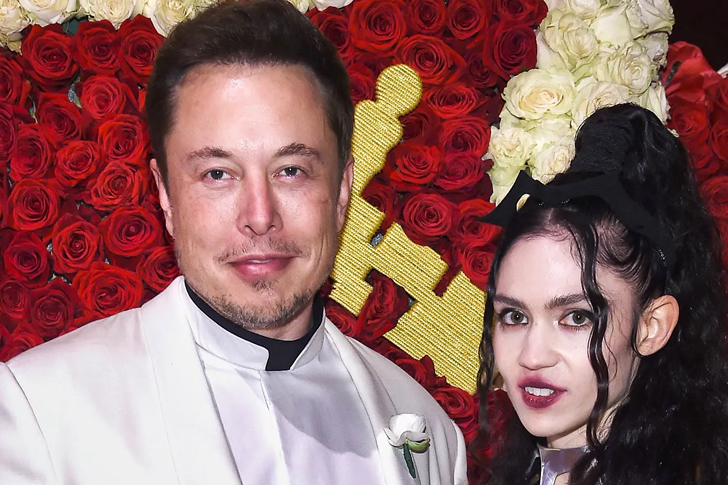 Being the richest man in the world has its perks, but true love doesn't come so easily unless you're Elon Musk. Elon Reeve Musk FRS is the founder, CEO, CTO, and chief designer of SpaceX, product architect of Tesla Inc., and founder of The Boring Company, which isn't boring by a longshot. Aside from literally owning billions, Musk shares his life with the beautiful and talented Claire Elise Boucher, known professionally as Grimes. Grimes is a Canadian musician, singer, and songwriter.
You can easily say that the pair is on a whole different degree of success in their respective fields, but what's amazing about them is their closeness despite being 17 years apart in age. Musk is 49 years old while Grimes' rocking at 32, but when you see them together the only thing you can point out is one thing- how adorable they are together. The two welcomed their first child, a boy named X Æ A-12, last year.
Kelsey Grammer & Kayte Walsh
Allen Kelsey Grammer is an American actor, comedian, and director most notably known for his 20-year long portrayal of Dr. Frasier Crane in the hit NBC sitcom Cheers and Fraiser. Aside from boasting an impressive career in acting and in the film industry in general, the 65-year-old is also a ladies' man, having been married four times and engaged once. It's no doubt that Grammer falls in love fast.
His most recent love affair is with the English air hostess and actress Kayte Walsh, who is 26 years younger than him. Despite having a bad start to their relationship, the degree of intensity their fiery romance has is something straight out of a drama film. The couple began dating in 2010 and got married in February 2011. Grammer is a happier man now since he met her. They have three kids.
Marc Anthony & Mariana Downing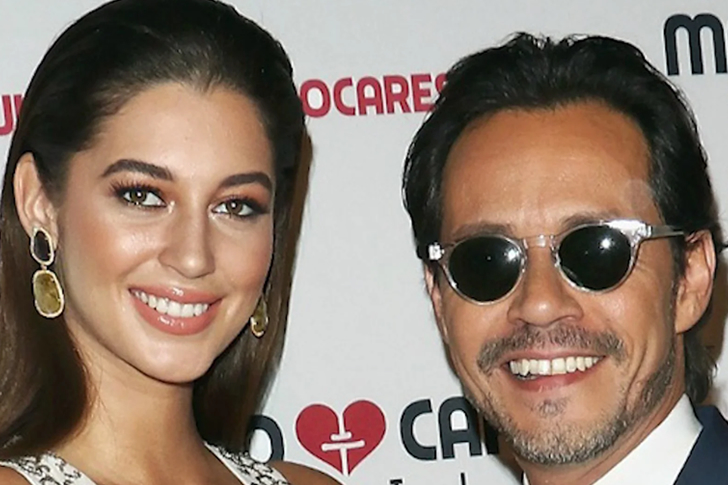 Vivir Mi Vida singer Marco Antonio Muñiz, popularly known as Marc Anthony, is a 52-year-old American singer, songwriter, and local ladies' man, having married famous female icons such as Dayanara Torres, Shannon De Lima, and even Jennifer Lopez. His quest for love doesn't stop there however since this salsa artist has enough gas left in his love tank since he's now dating 21-year-old model Mariana Downing, who's seemingly won his heart.
The Wilhelmina Miami model is the absolute definition of beauty and Anthony very much well knows that as a fact. Although it was a bumpy and controversial start considering the singer was fresh off a separation, his quest for love shows promise. The couple even had a New Year's Eve celebration down in the Dominican Republic together. Despite the 31-year age gap, the couple doesn't seem to mind it at all. Now that's love right there.
Josh & Kathryn Brolin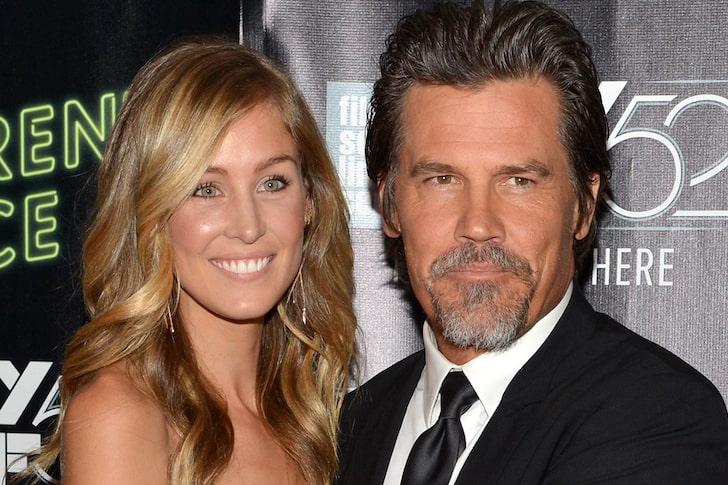 53 years old and still serving looks, Josh Brolin may not have beat the Avengers, but he did win one thing-his wife's heart. The lovely couple started dating roughly eight years ago, when Kathryn Brolin was still Kathryn Boyd. On the fateful day sometime in March 2013, Brolin struck up a conversation and the rest is history. They got engaged in March 2015-talk about a different degree of dramatic pacing.
Their love story doesn't end there. Two years after their wedding, they welcomed their first child. Although there are almost two decades apart in age, they never let it hinder their relationship. In fact, the public couldn't even tell since Brolin looks good for his age. The couple is now enjoying their family life in a new home in Atlanta after moving all the way from Los Angeles.
Olivia Wilde & Harry Styles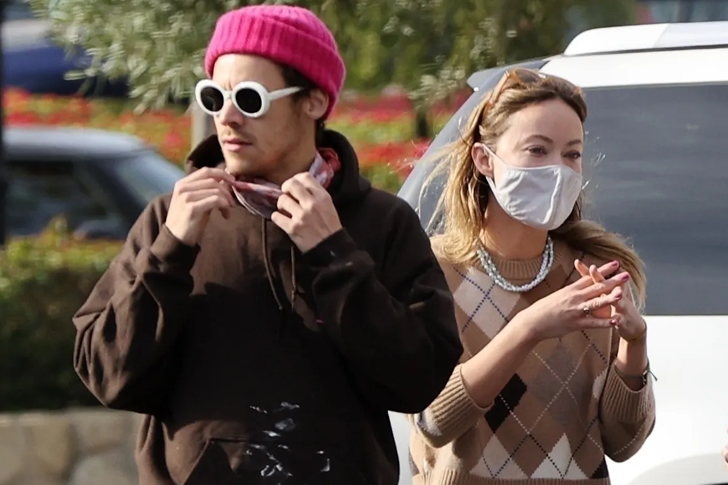 Olivia Wilde's really out here to break stereotypes that only rich and powerful men can date young women. After all, she's dating someone everyone would want to be with-Harry Styles. Wilde is an American actress and filmmaker who credits her fame to her role as Remy Hadley in the drama TV series House. Aside from her hit role in the TV series, the actress has appeared in countless other box-office hits such as Tron: Legacy, Cowboys and Aliens, and the 2011 classic, In Time.
At 36 years of age, the actress seemingly doesn't age since she still looks fresh out of her 20s. On the other hand, Harry Styles doesn't need that much of an introduction since he's, well, Harry Styles. The 27-year-old English singer is most popularly known as one of the members of the hit boy band One Direction. After the band split up, Styles made a fortune going solo. Despite almost having a decade between them, the lovely couple doesn't seem to mind it all-as it should be.
Lily Allen & David Harbour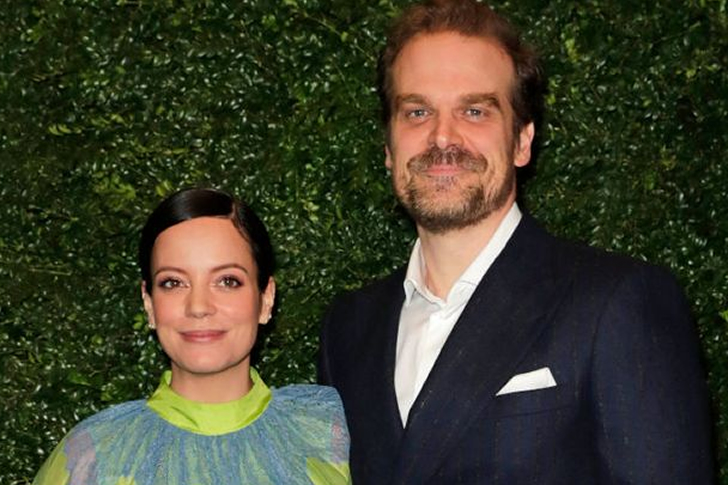 Lily Allen, is an English singer and songwriter that gave the world the hit albums It's Not Me, It's You, and Alright Still. One look at the accomplished singer and you wouldn't even guess she's pushing over 35 with how young and fresh she looks. When it comes to age, her husband, the actor David Harbour, is very well gifted with aging rather nicely. Despite being 45, he still looks rather dashing. The American actor who gained fame for his amazing portrayal of Jim Hopper in Netflix's Stranger Things.
The two accomplished professionals met on a celebrity dating app while Allen was working in London. Their relationship soon became a long-term investment. They tied the knot on September 9, 2020, taking their relationship to a whole new level. Although they are 10 years apart, the lovebirds look absolutely cute and young in their couple photos. You could say true love really does make you feel and look young.
Daryl Hannah and Neil Young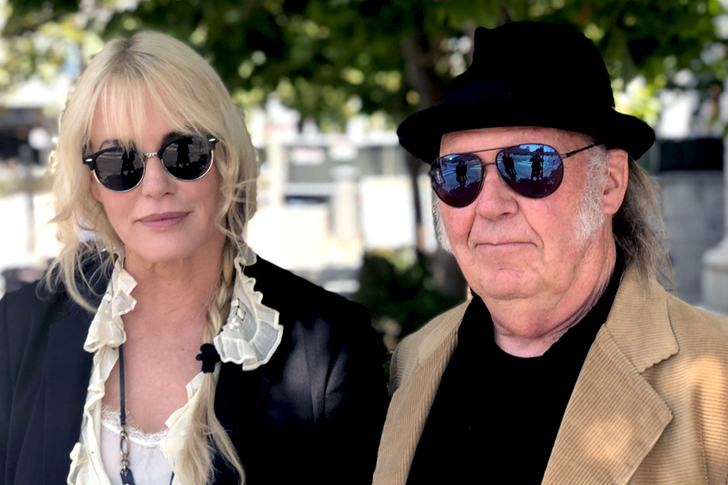 Neil Young is the co-founder of the band Buffalo Springfield and is also popular for being a member of Crosby, Stills, Nash & Young. Apart from performing with a band, the singer has also had a successful solo career with classic and timeless songs such as Old Man, Hey Hey, My My, Rockin in The Free World, and Heart of Gold. Young also gets credit for being the Godfather of Grunge for his unrivalled influence in the genre. Aside from music, he has also openly discussed his advocacy for environmental and disability issues and co-founded Benefit for Farm Aid and the Bridge School Benefit Concerts organization.
After 50 years, Young is still going on tours worldwide and promoting his music which makes him one of the greatest musicians of all time. His wife, Daryl Christine Hannah, is one of his biggest fans. By profession, Hannah is an American actress that gained popularity for movies such as The Fury, Blade Runner, Summer Lovers, Splash, Wall Street, Kill Bill, and the Netflix series Sens8.
Florence Pugh and Zach Braff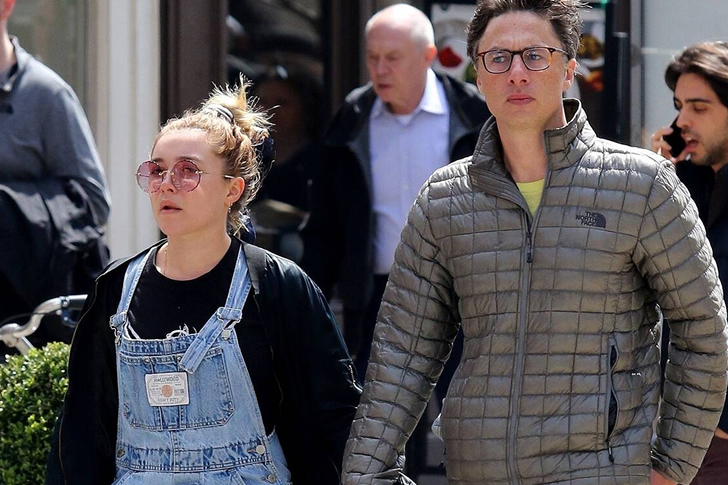 Florence Pugh is an English actress that gained popularity for her appearances in productions such as, The Falling, Studio City, Lady Macbeth, The Commuter, Outlaw King, and Malevolent. She has a promising career ahead of her and that is supplemented even further with her relationship to Zach Braff. As an actor, screenwriter, and director, Braff has quite the successful career and is popular for his classic portrayal of lead character J.D. in the hit TV series Scrubs.
Many people have admired the actor's talent for giving out stellar performances on the show, which cemented his persona as a loveable doctor in modern medical dramas and sitcoms. Despite having a slow start to his acting career, Braff didn't give up on his dreams of becoming a filmmaker and eventually gained a position as executive producer in various projects. With both of their careers flourishing, it's pretty obvious that the couple needs to practice proper money management soon.
Sean Penn and Leila George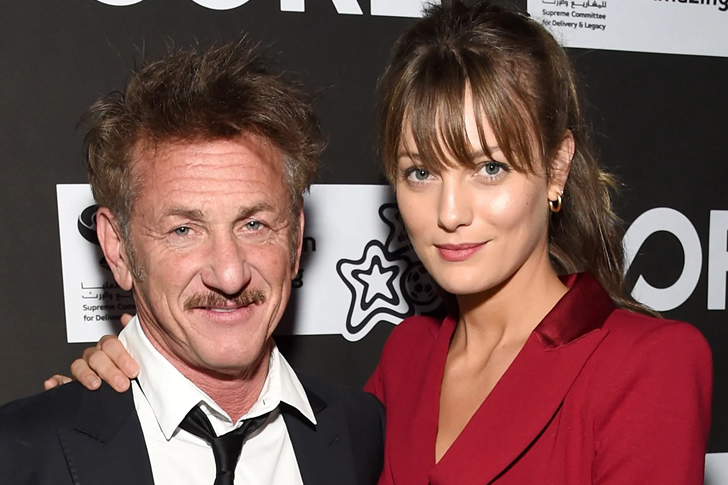 Sean Penn is a respected actor and filmmaker with dozens of projects to his name throughout the course of his extensive career. His breakout role came with the movie Fast Times at Ridgemont High, where he played the role of Jeff Spicoli. Some of his later performances were seen in movies such as Dead Man Walking, She's So Lovely, Crossing Guard, Up in The Villa, The Weight of The Water, I Am Sam, and many more. It's no surprise that Penn gets credit for being an award-winning actor and filmmaker with many important recognitions under his name.
Leila George, on the other hand, also works in the same industry as her husband, but under a different category. She worked as a camerawoman in the documentary The Last Impresario. After a short while, George soon gave acting a shot and found herself landing roles in movies such as The Mortal Engine and The Kid.
Brittany Furlan and Tommy Lee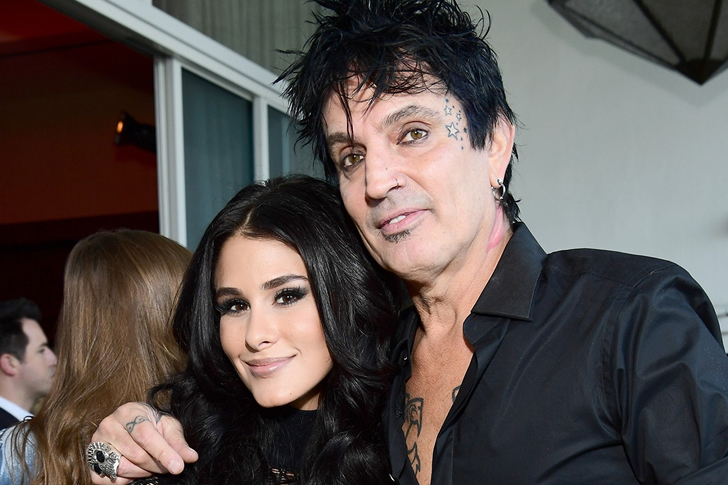 Brittany Furlan is a famous social media influencer, actress and television personality. She started her career by posting videos on the now-defunct app Vine. In those early days of social media, posting 6-second videos on the Vine proved to be something that people were interested in and Furlan took advantage of that. At the height of her social media career, she peaked at around 10 million followers on her Vine account.
As a result of her successful social media career, the 34-year-old comedienne was seen as a worthy investment by brands and gained the popularity needed to be scouted for television shows, short films, and documentaries. Her husband, on the other hand, shares the same success that Furlan has but in a different industry. Tommy "T-Bone" Lee, is the drummer of the heavy metal group Motley Crue. The 58-year-old is considered one of the most talented heavy metal musicians of this generation. The two got married in 2019.
Katy Perry & Orlando Bloom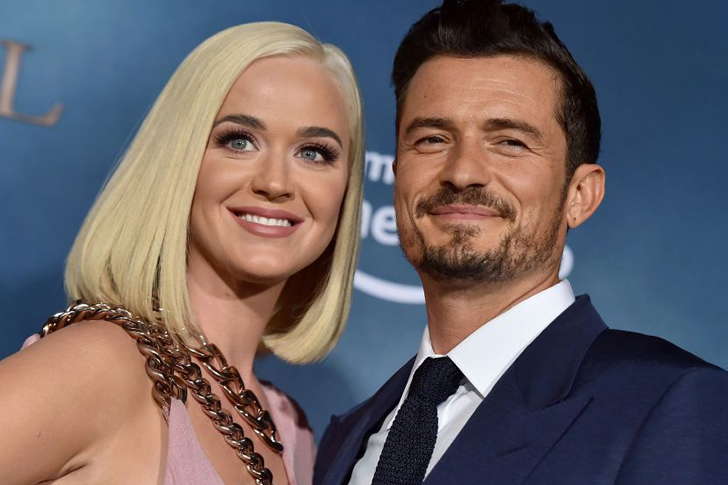 There is an eight-year age gap between Katy Perry and Orlando Bloom, but they both found comfort in each other's arms after their failed marriages. Orlando used to be married to model Miranda Kerr, while Katy was formerly wedded to comedian Russell Brand. The couple met at the 2016 Golden Globes after-party and became inseparable ever since.
Despite several issues in their relationship, the Lord of the Rings actor proposed to Perry in February 2019 with a daisy-shaped ring, which the singer gave fans a glimpse of in an Instagram post. The ring would then serve as a hint when the 36-year-old singer announced they were already expecting their first child in March 2020. After a month, they revealed the birth of their beautiful daughter, Daisy Dove Bloom. Now that they are a family of three, Perry and Bloom are making investments for their future.
Kitty Spencer & Michael Lewis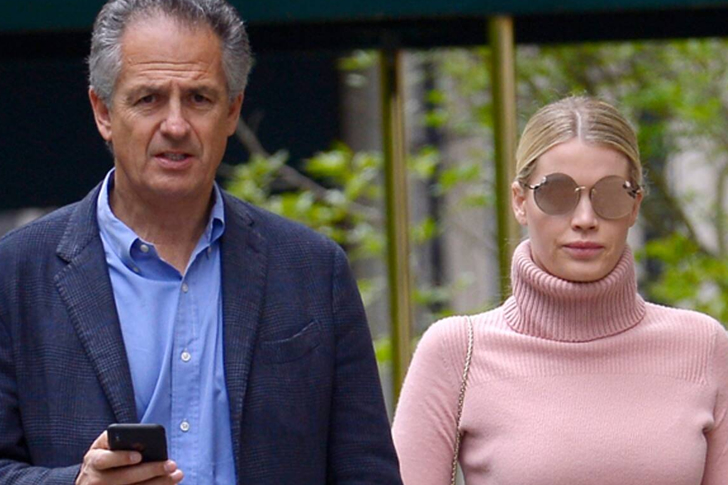 Kitty Spencer and Michael Lewis' love for each other has conquered the 32-year age gap between them. She is willing to do everything to be with the love of her life despite the criticisms. Spencer, who is the late Princess Diana's niece, is now engaged after her businessman millionaire boyfriend asked for her hand in marriage in December 2020. She might be the happiest girl during the holiday after receiving an engagement ring for a Christmas gift.
The lovebirds started dating in 2018, after reportedly spending time together in Lewis' £19 million mansion in Regent's Park, London. Despite the talks about the two, Spencer's family loved her new boyfriend so much. Despite his status and wealth, they give him credit for being humble and low key. Now that the two are engaged, everyone is now looking forward to seeing another royal wedding.
Don McLean & Paris Dylan
Don McLean may be 48 years his girlfriend's senior, but age doesn't matter for the two. Many are surprised by their relationship, but it can't be denied that they have a cute romance. It all started when Paris Dylan began working for the hitmaker in 2016, handling his social media accounts. After a few months, the two confirmed they were an item with a cute selfie. The singer revealed his girlfriend was a big fan of him, and he eventually fell for her.
Now, they are traveling the world, swiping their credit cards here and there to dine at the most exclusive restaurants. The pair loves to go to Hawaii and stay in five-star hotels. There are even reports that McLean and Dylan stayed in a £6,000-a-night hotel, costing them a total of £250,000 if you include the private jets they leased on their trip.
Ben Affleck & Ana de Armas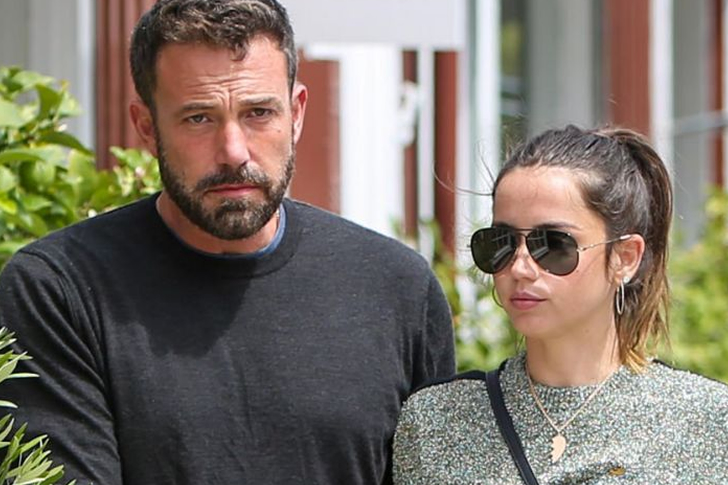 Ben Affleck and Ana de Armas dominated the headlines last year when they became a thing. The two developed their feelings for each other when they were filming their movie Deep Water. Although they were yet to admit their romance then, their actions said it all. They were often seen together, and they always looked so in love, displaying major PDA in their every outing. Armas even met Affleck's kids with his former wife Jennifer Garner.
Sadly, after less than a year of dating, the couple ended up parting ways. Some said their 16-year age gap had something to do with their split, putting too much divide between them, while others claimed she didn't want to stay with Affleck in Los Angeles. In fact, with the help of a moving company, Armas has now moved to New York since their separation.
Olivier Sarkozy & Mary-Kate Olsen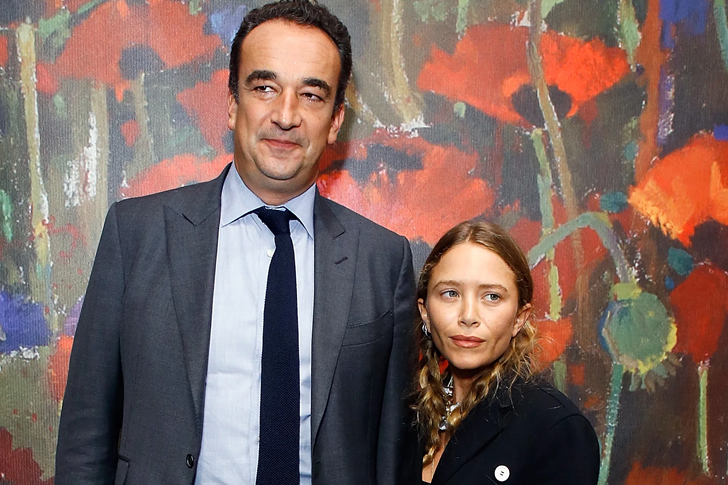 French banker Olivier Sarkozy and fashjon designer and retired actress Mary-Kate Olsen once made everyone fell in love with their love story. Despite their 17-year age gap, the ex-couple looked very happy together back then. They started their romance in 2012 and eventually tied the knot after three years. Since then, Sarkozy and Olsen were seen at different sports events around New York City.
Although they were often seen in public, they were still very private about their personal lives. They did not have any children, but Olsen stated in an interview that she was grateful to have two stepkids, a husband, and a life to look forward to. However, after five years of marriage, the couple contacted their lawyers and parted ways, reaching a settlement after a year. We hope Olsen's twin sister Ashley is there for her during these tough times.
Angelina Jolie & Billy Bob Thornton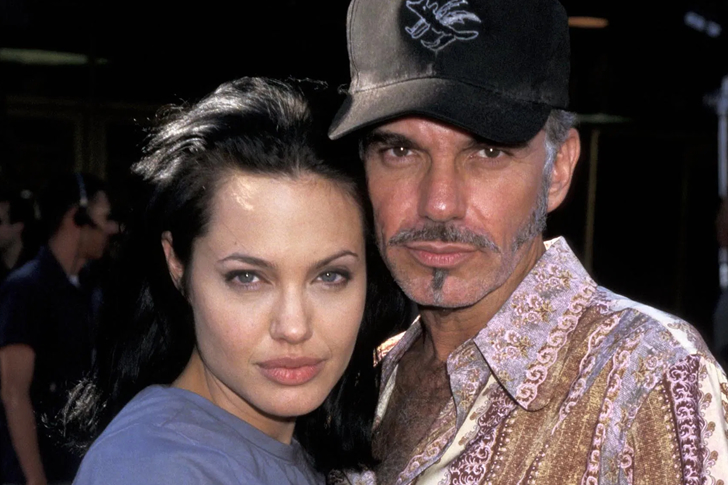 Angelina Jolie and Billy Bob Thornton used to conquer every tabloid back then when they got married in May 2000. There was a 20-year age gap between them, which led to them being the subject of criticisms and rumors. However, in 2002, it must have taken its toll on them as they decided to go their separate ways. In 2003, they got legally separated.
Thornton was Jolie's second husband after her marriage to Jonny Lee Miller from 1996 to 1999. Despite their separation, the now-65-year-old star revealed they are still good friends like they have always been for years before they got romantically involved. They apparently keep up with each other to some degree, although they haven't seen much of one another lately as they do not live in the same city. Thornton has been married to special effects artist Connie Angland since 2014, while Jolie is currently single.
You've Reached The End