Retired Hollywood Stars Who Age Gracefully
With today's beauty-obsessed culture, most women love to take care of themselves, have several investments in beauty products and procedures, and do what they are most passionate about. Some also spend huge amounts of money on going under the knife, and it all depends on one's preference for how she wants to remain gorgeous.
While the saying "Outer beauty pleases the eye. Inner beauty captivates the heart" is true, we also believe that having both is a gift. Having a charming and angel face does not mean all. Some celebrities have endeared themselves to us with a powerful and inspiring personality.
We've rounded up some of the Hollywood personalities who may not be immune to getting older. However, they prove to us that age is just a number. These women make a statement that, like a fine wine, they only get better with age. If you wish to know the secrets and deeds on how to age gracefully, take a look at our list of celebrities who continue to dazzle us with their beauty and zest for life.
JULIANNE MOORE
Julianne Moore was one of the 100 most influential people of 2015, and it is all thanks to her great performance in her movies paired with her stunning looks for a woman of her age. Moore was known for her role firstly on the soap opera As The World Turns and won both a Golden Globe and an Oscar for her lead role in Still Alice In 2015. Speaking of her age, she'll turn to 60 at the end of the year, so don't mistake her for looking only around the 40s.
People and fans alike expressed their desire to know the beauty regimen of the famed actress, and after waiting for that long, Julianne finally gave in her answer, sunscreen. With her net worth and credit score, she can buy all the sunscreen cream and lotion in the world. She points out that sun rays, like UV – A and UV – B damages the skin after long exposure, so make sure we put a lot of investment in sunscreens in the future.
Pauley Perrette
NCIS will never be complete without Pauley Perrette. Sadly, the now-51-year-old star decided to leave the show, resulting in one less member from the show's original cast. She had been in the series for a good 15 years – from 2003 to 2018. As they say, all good things come to an end – even Pauley' s career.After doing the CBS sitcom Broke just this year, Pauley admitted that the show managed to change her life.
However, in July 2020, she revealed she would be taking her retirement early, officially bidding farewell from the industry that she had been in for a total of 26 years. In addition to being a talented actress, Pauley is also known for her charity work and even recently reunited with her NCIS castmates to raise money for Project Angel Food. With the right insurance in tow and big net worth that could keep her afloat, fans may find comfort in knowing Pauley is set for life.
TINA LOUISE
The actress, Tina Louise, just recently turned 86 last February, and surprisingly, her looks seems to be way younger than what appears on paper. For those who don't know her name, she's one of the leading performers on-stage during the 50s and made a huge impact on the silver screen thanks to her role in God's Little Acre. She's the actress behind the fabulous Ginger Grant in the sitcom Gilligan's Island.
However, Tina was the only cast of it that did not always get along with the crew despite liking her work. She retired from the industry multiple times but ended up going back to the thing she loves the most – acting. We last saw her on-screen in the movie Tapestry back in 2017, and we are sure she put up a lot of investments for her retirement since she created a health care company which marketed a parasol for women to keep the sun off their skin.
April Bowlby
April Bowlby had stunned everyone when she first graced the small screen with her incredible beauty as Kandi on the CBS comedy series Two and a Half Men. At the time, the now-40-year-old star made sure that she would get the role within months of auditioning. She then next blessed fans with her superb acting prowess as Stacy Barrett in Drop Dead Diva, proving she is not just a pretty face.
As the first actress to play Rita Farr in a live-action adaptation, April continuously conquers the TV series world, appearing as Meg on How I Met Your Mother. She also made some appearances on other TV shows like CSI, Psych, and CSI: NY, among others. Of course, April also ventured into the movie universe, receiving credit roles in All Roads Lead Home, The Slammin' Salmon, From Prada to Nada, and more. Today, she is mostly seen as part of Doom Patrol.
JANE SEYMOUR
Jane Seymour has been in the industry for many decades now. Thanks to her role of "Solitaire" in Live and Let Die, she gained international recognition initially. Then she came to the U.S and acquire an American accent to land roles on American television. The end of the story is the actress earned five Emmy nominations. It seems like there's hardly any traces of her aging up unlike most of her peers at her age. For those who are wondering, she's already crossed her 69th year last February.
The secret behind her success in maintaining her youthful glow goes to her everyday routines, such as her regular exercise and her moderate food intake. She is also fond of skin exfoliation as part of her beauty regimen. Aside from the fact that she never really had any issues financially and has multiple investments that keep their plate full, she rarely came across any stress that will keep her up from her getting a good night's sleep.
MERYL STREEP
We have loved her as Miranda Priestly in The Devil Wears Prada, Donna Sheridan in Mamma Mia! and Julia Child in Julie & Julia. What is not to admire about the iconic actress Meryl Streep? She is heavily regarded as the best actress of her generation and considered by many critics to be the greatest living actress, and it is not surprising why. The 71-year-old is famous for her extraordinary acting abilities, versatility, and accents. Whatever role is given to her, she can flawlessly portray.
She is one of the Hollywood industry' s most significant celebrity investments, known for being a perfectionist to prepare for roles and the ability to master almost any accent, and her numerous accolades can prove it. Meryl has an astounding 21 Academy Award nominations, winning three of them. She also dominated nine out of 33 Golden Globe nominations. With these impressive feats, it's no surprise that both figures hold records. We bet it's hard to top a Meryl Streep streak!
HELEN MIRREN
Helen Mirren is one of London's most sought actress who held the elusive Triple Crown of Acting (also known as the winner of three of the most prestigious awards in entertainment history, namely the Academy Award, Emmy, and Tony Award). Her looks made it easier to find a welcoming career, and she instantly grabbed a spot in the National Youth Theatre. From then on, Helen started her incredible journey in the world of acting.
It's interesting that she is fluent in French but does not speak Russian while her great-great-great-great-grandfather was field-marshal Kamensky, one of the Russian heroes of the Napoleonic wars. Helen's turned 75 this year, however, her looks show that she's decades younger than what her age suggests. To make things amazing, she claims she never really made any investments in any beauty products or regimen to maintain her youthful glow.
KATHLEEN TURNER
If there's a voice that stands out in Hollywood during the 80s, it is none other than Kathleen Turner, and it is all thanks to her gritty voice that makes a whole lot of difference compared to her peers. After Playing the role of Matty Waker in Body Heat (1981), which was remembered as one of the sexiest roles in film history, Turner was also one of the 100 Sexiest Stars in film history chosen by Empire magazine in 1995.
Her voice is not the only thing distinctive about her, and if you compare her now to her batchmates, she is way younger-looking than the rest. Currently at 66, she now mostly work in theaters and stage plays, but still accepts projects in TV shows and films. Based on the number of projects she had in the past, paired with proper money management from her camp, she'll have no issues going into retirement anytime soon.
SEAN YOUNG
Her sweet smile and charming face certainly helped her achieve long and prosperous years in Hollywood, that's what Sean Young can bring to the table. She became popular within the general audiences thanks to her role in Stripes. It was followed by strings of movies during the 80s that made her even more successful. 1987 was quite a big year for Sean since she appeared in two hit film, Wall Street and No Way Out which both gave her star status.
After a few years under the limelight, she then found herself in a sticky situation that even led her to take a rehab session for alcohol abuse. Things got worse as she got involved in a series of incidents that even led to a legal action, which requires her to hire a personal lawyer for her defense. She's able to bounce back from these predicaments and now to live privately along with her family.
RACHEL WARD
Rachel Ward is one of the premier personalities in the entertainment industry. The English-born Australian is a renowned actress, director, and screenwriter who did most of her projects in Australia. At the beginning of her career, she was inclined in modelling and appeared in a couple of issues of Harper's & Queen, Vogue, and Cosmopolitan magazines. She later moved to the United States, where she began appearing in various commercials.
During the next decade, talent agents noticed her charm and talent and went on to star in a couple of films where she got nominated for a Golden Globe for New Star of the Year Award. She met her husband Bryan Brown, who played the heroine's husband while she played the heroine, on The Thorn Birds in 1983. Rachel's currently 63, and it seems like her insurance and her retirement plan are already in the bag.
BARBRA STREISAND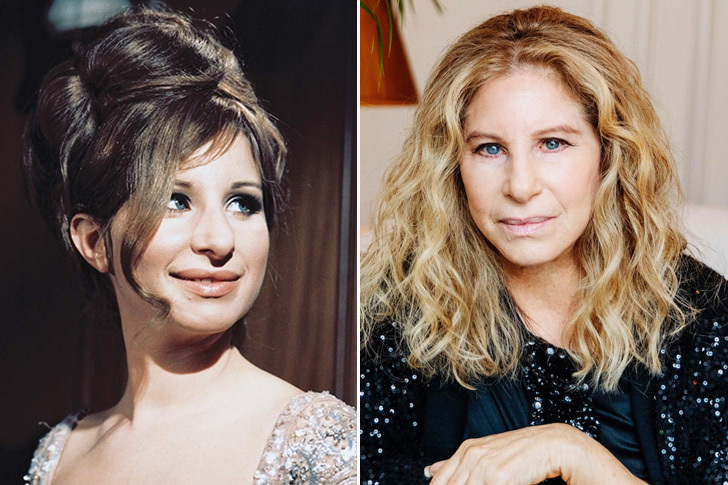 The music scene will never be complete without the great Barbra Streisand. Now 78 years old, she has achieved enormous success in the entertainment field as a singer, actress, and filmmaker. She is one of the few stars who has won the EGOT awards, which stands for Emmy, Grammy, Oscar, and Tony.
These credits only prove that Barbra is genuinely an entertainment icon. She started her colorful seven-decade career in the early '60s. Until today, her name is making considerable noise. She is one of the best-selling record artists of all time, selling over 150 million records worldwide. Barbra is also the highest-certified female artist in the US, with 68.5 million certified album units. If that is not enough, she is also part of the Greatest Billboard 200 Female Artists of All Time. Despite the advancing age, Babra is still active in the industry and has yet to announce her retirement officially.
ALLY SHEEDY
Ally Sheedy was one of the bunch of youths that rose to fame during the 80s known as the Brat Pack. No doubt that her appearance in the teen-oriented series The Breakfast Club had a huge impact on her career. After that, she seems financially stable and does not need to apply for a loan since there were back-to-back projects lined up for her at that time.
Apart from being an actress, Ally is the author of "She Was Nice to Mice" and "Yesterday I Saw the Sun". The woman showed a face that is years younger than her age. She turned 58 this June, but her looks shows that she's just around a lady who is entering their 40s. We last saw her on the screen in 2016, and she's probably just waiting for the right time for a comeback.
FAYE DUNAWAY
American actress Faye Dunaway has been one of the top personalities in Hollywood for a long time. Her looks paired with her talent made her one of the favorites during awards nights, and she actually never failed to deliver. She managed to grab an Academy Award, BAFTA, an Emmy and three Golden Globes over the course of her career. She's currently 79, but she did a great job maintaining her looks.
During the 1950s, competing for beauty titles was the dream of every Southern girl. After two near-miss in 1959, Faye finally scored her beauty crown and was named Sweetheart of Sigma Chi. In fact, if we compare her over to her peers, she's clearly head and shoulders above the rest when it comes to looks and charms. Most people speculate that she put a lot of investment money in cosmetic products, but she actually saved a lot from these since she barely use anything on her face.
SAMANTHA FOX
The English singer and songwriter, Samantha Fox, has many songs that have reached the top of the leaderboards throughout her career. Though she's known for her music, she actually began working in the industry as a model during her teenage years. She even became one of the top pin-up models during the 80s not only in Europe but in the worldwide scene.
Sam appeared on The Sun's Page 3 firstly but retired from modelling when she was just 20 to pursue a career in the music industry. Since she was still young during that time, her father mostly took up all of her finances and became her financial advisor. However, she later found out that her life savings weren't delivered properly to her account and eventually led to a lawsuit. Good thing, she's able to bounce back from this situation and still has a few projects in the pipeline.
NICOLLETTE SHERIDAN
The English-American personality, Nicollette Sheridan, has a lot in common with her mother, who also happens to be an actress that appeared in a James Bond movie back in her days. Just like her mother, she also had good looks that can instantly light up an entire room, and she used it to her advantage and worked as a model for Vogue and Cosmopolitan magazines in the earlier part of her career.
She then went on and tried her luck in mainstream television, and she eventually got her breakout role as Paige Matheson in Knots Landing. Her role of "Edie Britt" on ABC's hit show Desperate Housewives in 2004 got the actress a Golden Globe nomination. She's turned 57 at the end of the year, and she's not showing any signs of slowing down even if her credit card balance is outstanding.
ANGELA BASSETT
For those who don' t know who Angela Bassett is, we'll give you a quick rundown to make her more familiar with you. Bassett was known for playing Tina Turner in What' s Love Got to Do with It in 1993 which earned her an Academy Award nomination and a Golded Globe Award. If you are a fan of Marvel Cinematic Universe, you can spot her as Queen Ramonda in both Black Panther and Avengers: Endgame in 2018 and 2019, respectively.
Based on the way she looked in those films, she can easily be mistaken as a woman in her 40s, but in reality, Bassett just turned 62 at the end of this summer. Comparing her to peers of her age, she' s clearly head above shoulders from the rest, and this is all thanks to a wonderful health regimen. She' s even set for an investment for a skincare line aimed towards African-American ladies.
SUSAN SULLIVAN
Susan Sullivan was and still a household name thanks to her rise in popularity in series a couple of years ago in Another World. She also portrayed Maggie Gioberti Channing in the primetime soap opera that was aired during the 80s, Falcon Crest. On top of those great hits, she also took part in the party in the sitcom Dharma & Greg and  Castle. Susan is probably the only actress who has starred in 3 long-running prime-time shows as of 2016, except for 1 on ABC.
All of her success in the industry was because of her unparalleled talent and sweet looks. Now that she' s 77 and will turn 78 at the end of the year, she seems to have stopped the hand of the clock because she looks younger compared to her peers. She also didn't have any issues financially and were pretty much immune from the clutches of going into bankruptcy.
JERI RYAN
Jeri Ryan rose to fame playing the role of Seven of Nine in the hit science fiction series Star Trek: Voyager. This role helped her get four Saturn Award nominations and landed the win in 2001. You guys will be shocked if we told you that she just turned 52, and because of the way she looks, she can easily be mistaken in her 30s.
However, the first child of Jeri, Alex Ryan is 26 now. Even her baby girl Gisele Lynn Eme has grown up to 12 years old. Jeri is not hiding her secret for maintaining that youthful glow, and she all points it out in her use of anti-aging creams. Based on her performance on screen, as well as the way she presents herself, she will not be scratching her head and worry about loans since she'll have many projects coming in her way.
BERNADETTE PETERS
Bernadette Peters remains one of the most beautiful faces we have seen in Hollywood, even if she already crossed her 72nd birthday last February. The acclaimed actress and Broadway performer has been the receiving end of seven Tony Award nominations, nine Drama Desk Awards (won three times), and one Grammy Awards over the course of five decades in the industry. She did all of this with the combination of her look, talent, charm, and dedication to her craft.
In addition to being the youngest performer to be inducted into the Theater Hall of Fame, she also had a successful married life with internet investor Michael Wittenberg. Her husband thought her proper money management as well as all of the things she needed to know to keep her finances at the top of the game. Unfortunately, Michael died in a helicopter crash during a business trip.
MEREDITH BAXTER
The American actress Meredith Baxter was one of Hollywood' s brightest celebrities. She rose through ranks with her smile that can brighten anyone's day and her sheer talent in acting. She also worked behind the scenes as a producer – we guess she got her skills working in production through her mother. Baxter rose to fame thanks to her part in drama series Family and the hit sitcom Family Ties during the late 70s until the 80s.
The lady, who has three former partner including Michael Blodgett, David Birney and Robert Lewis Bushbeen, married to Nancy Locke since December 8, 2013. Now that she is 72 and will turn 73 this June, she'll have many tales to discuss with her private friends and family members since she fought and won her battle against breast cancer, and that's all thanks to her insurance and her will to fight off her condition.
ALANIS MORISSETTE
For those who love listening to alternative rock music, we bet they know how Alanis Morissette is. She is a world-class singer and songwriter, as well as a record producer. She even appeared in a couple of acting gigs along the way. Alanis released Jagged Little Pill in 1995. As a more rock-oriented album, It sold more than 33 million copies globally and probably is her most critically acclaimed work to date.
Though her professional career can keep her from getting loans, her personal life was similar to a roller coaster ride – well, at least during the earlier part of her life. Back in the early days, she faced a couple of episodes of depression and eating disorders. Good thing she was able to bounce back and turned 46 this June, she seems to be getting along with the new waves of artists and is looking for a strong comeback.
MARY BETH PEIL
Before she ventured into the mainstream entertainment scene, Mary Beth Peil first made a name for herself as an on-stage performer in various opera houses. She later shifted her focus on Broadway and became part of the production of various plays during the '80s. She appeared in films during the early '90s when she starred in Jersey Girl and Law & Order. After a couple of years, she finally landed a more known role as Evelyn 'Grams' Ryan on the hit teen drama series Dawson' s Creek.
It was such a huge hit among fans and viewers of WB' s series that many people still shout out the classic character today. Nowadays, she's still one of the most prominent figures on-stage and appeared in several films over the last couple of years. At the age of 79, we are sure she already planned everything ahead, including her investments and her retirement plans.
KELLY LE BROCK
Actress and model Kelly Le Brock is one of the hottest models back in the day. At a tender age of 19, she appeared in Vogue magazine and, soon after, became the face of various fashion labels including Christian Dior and one of Eileen Ford's most sought-after models. She also became one of the main models of Pantene who became a hit sensation thanks to the "don't hate because I'm beautiful." As an actress, Kelly has appeared in several films such as Weird Science, Hard to Kill and Wrongfully Accused.
Of course, the motion picture debut of her was in The Woman in Red in 1984. Although she's been enjoying success in her professional career, she hadn't found any luck with her married life. She hired three divorce lawyers for her three past marriages. Good thing, she's now enjoying her life along with her family and is now a major health advocate and supporter of various organizations that aid cancer patients.
Debra Dunning
Debbe Dunning is not contented with just being an actress, comedian, and model. As time went by, she has become a host, spokesperson, and executive producer. She is now putting her investment money on shows that she knows will turn out to be a big hit, resulting in her earning a good profit. After appearing as Heidi "the Tool Time girl" Kepper on the ABC sitcom Home Improvement, Debbe was next seen as the host of Debbe Dunning' s Dude Ranch Roundup, which she also produces.
She says filming the show gave her a new reason to be a proud American. Gone are the days when the 54-year-old star was busy holding sawhorses and other tools. This time, she handles real-life horses in this travel show on DirecTV' s The Cowboy Channel. However, it looks like this is the only gig Debbe has been working on today. She is mostly spending time with her family, composed of her husband Steve Simmons and their three kids.
Giada De Laurentiis
Giada De Laurentiis is famously known as the host of the cooking show Giada at Home on Food Network for nine seasons. She usually stuns her viewers with her beauty and incredible talent in cooking. Fans will surely fall in love with her home-cooked meals, and she is not even afraid to spend extra on gas to bring her show to different locations. However, cooking is not just Giada' s only ability. She is a regular contributor and guest co-host of NBC' s Today.
Giada is also an award-winning star, bringing home the Daytime Emmy Award for Outstanding Lifestyle Host and the Gracie Awards for Best Television Host. The cooking show host also brought her love for food to another level when she founded the catering business GDL Foods. It seems like the hustle never stops for this celebrity cook! Recently Giada has found herself at the center of several scandals, however, everyone just ignores them for some reason.
MARCIA CLARK
The fierce and beautiful Marcia Clark has been known in the entertainment scene as one of the most popular television correspondents and producers in the industry. However, for the younger generations out there, we will give you a treat on why she became prominent back in the days. For those guys that are familiar with the legal incident that involves the football superstar, O.J. Simpsons, you are in for a ride!
Marcia Clark was the lead prosecutor of the murder case. Her name, credentials, and even appearance still catches the media' s attention today because of this. As a lawyer, she never shies away from any high-profile case that involves a known personality. That' s how tough her personality was back in her prime. Marcia is also a writer and producer and she's currently in her mid-60s, but she must have taken a sip from a fountain of youth since she barely aged throughout the years.
KATE JACKSON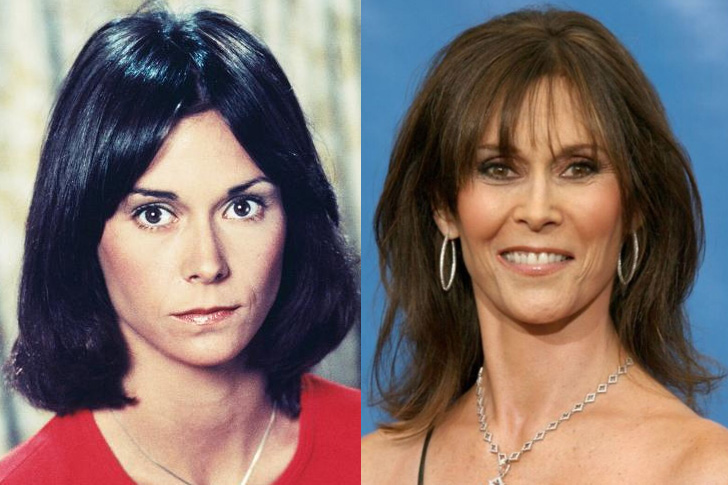 Kate Jackson will always be Sabrina Duncan for her fans. The now-72-year-old star had reached an incredible degree of fame when she played this role in the ever-iconic TV series, Charlie's Angels, back in the late '70s. This success put her on the front cover of Time magazine back then, along with her co-stars Farrah Fawcett and Jaclyn Smith. Apart from this, the American beauty did a bunch of TV shows and movies that helped her maintain her popularity. She also made a name in the projects, Scarecrow and Mrs. King, Making Love, and Loverboy.
Today, although Jackson is yet to officially announce her retirement, she's rarely seen either on the big or small screen. Her last acting project was the TV series Criminal Minds, playing the role of Ambassador Elizabeth Prentiss's, in 2007. However, earlier reports revealed Jackson would be releasing a memoir in 2021, although there's no new update about it until today.
ELIN NORDEGREN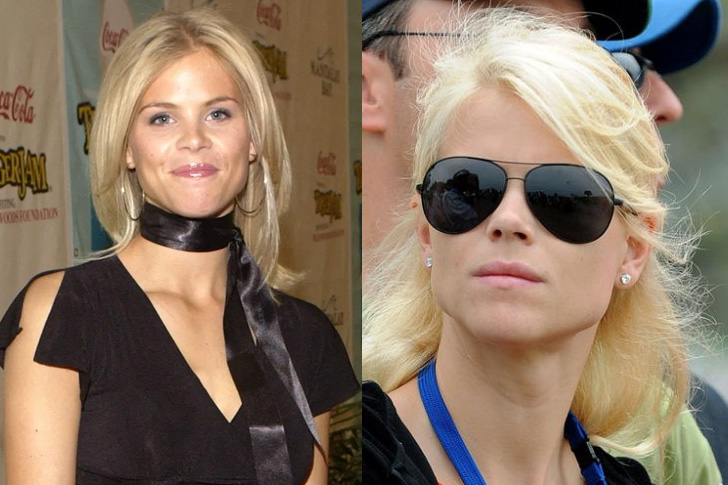 Elin Nordegren may have made a name as the former wife of the legendary golfer Tiger Woods, but she has a career of her own. The 41-year-old personality used to work as a model back in 2000, appearing on Café Sport magazine's cover in the summer of the said year.
Back in the early days, Nordegren had been working hard to finish her studies. Along with her sister, she applied for a summer job as a supermarket cashier to finance her schooling. Although she didn't make it at the time, she finally got the degree in psychology she wanted from Rollins College in Winter Park, Florida, in 2014. She even received the outstanding senior award, proving hard work always paid off. Indeed, good things come to those who wait, and Nordegren is one living testimony for that. She's now happily living with her newfound love, Jordan Cameron, and their kid, Arthur Nordegren Cameron.
TWIGGY
During the 60s, Dame Lesley Lawson made a huge impact in the modeling scene and became one of the most prominent female figures not only in Europe but her influence reached up to the United States and even crossed the ocean to Japan and other neighboring countries. It was all thanks to her distinctive look that features an androgynous beauty with the combination of her prominent eyes, long lashes, and her thin stature.
Now it makes sense why she's known for her nickname Twiggy. From the get-go, she never claimed to be on a diet but put a lot of effort into getting healthy foods. Her investments paid off, and now that she's 71, she looks younger than the rest of her peers. The star still loves fashion design, meanwhile, she plans to go into the studio to record a new album.
BARBARA MINTY
Barbara Minty might not be a name that rings a bell, but she was a successful model in the past and also known as the third and the widow of the superstar Steve McQueen. Their first meet was in Los Angeles when he cast her for the role of an Indian princess in his movie. She described her marriage to him as the best times of her life in an interview.
Currently at 67, but the beauty looks way younger than the rest of her peers. Also, her perfect smile and her sweet looks help negate the effects of aging from her face. After her husband's death in the 80s, she became an advocate of raising awareness and against the use of asbestos. She even put a lot of time and money into investments in various organizations such as the Asbestos Disease Awareness Organization that fights the use of asbestos in various industries.
PATTIE BOYD
Pattie Boyd was one of the premier models during the 60s. She's not only the hottest model in Europe, but her influence reached the worldwide stage. She even charmed one of the Beatles' members, George Harrison, and tied the knot with her in 1966. However, the power couple decided to contact their lawyers and file a divorce after 11 years of marriage. She later captivated the heart of the music legend Eric Clapton but ended up with the same fate as her first marriage.
Many are curious about why Pattie always became a muse for rock stars since both George Harrison and Eric Clapton wrote several songs about her. The muse turned 75 this March, and in 2015, it looks like she finally found the love of her life. We are sure she's looking forward to spending the rest of her retirement days with her husband, Rod Weston, by her side.
CINDY CRAWFORD
If you were asked to name the most iconic model of all time, you might very well choose Cindy Crawford. As one of the world's first "supermodels," Crawford is a new breed of cat walkers who grabbed and held the public's attention in the '90s. She was on the cover of more than 600 magazines worldwide and might have the biggest impact on the industry of all these supermodels.
As the beauty turns 54, it's amazing to see just how gorgeous she makes aging look. While the star is now officially retired from modeling, her legacy lives on. Of course, Crawford also has said that getting older hasn't exactly been easy. " I was the 20-year-old model on the cover of Vogue, or 25 or 30 for so long – and then suddenly my daughter is becoming that." Born on September 3, 2001, her daughter Kaia Gerber is a model as well.
LEANN HUNLEY
The actress Leann Hunley just recently passed her 65th year last February, but her looks still remains on par back when she was just around her 40s. She rose to fame as one of the premiere Hollywood stars thanks to her role in the daytime soap opera Days of Our Lives as Anna DiMera and as Dana Waring in Dynasty. So it's no wonder that why the role of Anna has always held a special place in her heart.
Though she's not that active in the industry lately, she recently put a little of her time and returned to Days of Our Lives after 21 years and played her role once again. It looks like she's enjoying her time off the camera and inside the comfort of her home, complete with a top-notch home security system and accompanied by her beloved family.
SUSAN DEY
Before Susan Dey bid the entertainment world goodbye, she first stunned everyone with her excellent acting talent. After perfectly playing the roles of Laurie Partridge on the sitcom The Partridge Family and Grace Van Owen on the drama series L.A. Law, she bagged a number of awards and nominations. She received three Emmy Award and six Golden Globe Award nominations and ultimately won the Golden Globe for Best Actress in a Drama Series.
As for her love story, the actress has been married to her second husband Bernard Sofronski since 1988. Following years of success and several TV and movie credits, Susan officially said her goodbye and retired from the entertainment scene. She was last seen in the 2003 movie Rain and the 2004 TV series Dr. Breene, leaving us with an incredible legacy that only a few could follow.
ERIKA ELENIAK
Erika Eleniak was a former Playboy Playmate and model that tried her luck in acting during the 80s and 90s. Considering the face and looks that she has, it was only a matter of time before agents rush to her doorstep with a contract in hand. That exactly what happened, and she quickly became a prominent star in Hollywood. At age 12, she made her debut in a minor role in the classic E.T.: The Extra-Terrestrial.
Erika Eleniak also appeared in films such as The Blob, The Beverly Hillbillies, and Under Siege. Her latest appearance includes a guest-starring role on CSI: Miami (2002) and Desperate Housewives (2004), which aired in 2010. Although she had issues with her weight in the past couple of years, her medical insurance and her family managed to keep her in tract with her weight management.
Sophie Marceau
Sophie Marceau is one of the most recognizable actresses to have come out of Europe in the past two decades. The French beauty first rose to fame in her teens in French films like La Boum (1980). The film was a massive hit in France and across Europe and made Marceau skyrocketed to stardom. Not only chosen as Ambassador of Charm for France in East Asia where she enjoys great popularity, but she was also an official model for Marianne, a national emblem of France.
Although Marceau hasn't worked on the silver screen recently as much as she did in years past and is a fairly private person Outside of film, but it wouldn't stop her being famous just by quitting acting. As an animal lover and nature protector, the 54-year-old star says she didn't glue herself to lovers nor did she glue herself to the glitz and glamour of stardom.
Stefanie Powers
Best known for her role as Jennifer Hart in the American mystery series Hart to Hart with Robert Wagner from 1979 to1984, Stefanie Powers is a two-time Emmy Award nominee and a five-time Golden Globe Award nominee. For now, the 78-year-old is starring opposite Harry Hamlin in off-Broadway's "One November Yankee" in New York. As the creator of the William Holden Wildlife Foundation, Powers always works for animal rights and received numerous awards for her tireless field work in conservation.
In addition to this, she has designed a line of clothes which was sold on the Home Shopping Network.Considering the fact that Stefanie started at 15 and is still going strong at 78, she has come such a long way in her career. It's over 60 years in the business and she remains stunning through it all. The work-ethic and ambitious spirit of her admires us all since few people would have managed to stay relevant for that long.
GOLDIE HAWN
Goldie Hawn possesses one of the most iconic faces in the entertainment scene, with the help of her signature blue eyes with her dashing blonde hair. She offers not only jaw-dropping looks, but she exhibited talent that is on par with the best in the industry. In fact, Goodie held both the Golden Globe and the Academy Award for her performance in the 1969 film Cactus Flower.
Chosen as one of the 100 Sexiest Stars in film history by Empire Magazine in 1995, Hawn is also the first woman to be honored by the American Museum of the Moving Image. Apart from that, she is even excellent as a ballet dancer. Now that she's 75, she still gives out that bright aura that will light up everyone's day. It also looks like she never really experienced any hardships and never took loans in the past.
SOPHIA LOREN
Sophia Loren has proven a lot in her life that she's one of the elite actresses, not only in Hollywood but in the whole entertainment world in general. She is one of the last surviving personalities from the famed Golden Age of Hollywood Cinema. With the face that Sophia Loren possesses, it is not surprising that she joined a beauty pageant during her youth. Loren won the Best Actress Oscar for La ciociara in 1960. It was the first Oscar ever given for a performance in a "foreign-language" film.
Sophia was declared "one of world cinema's greatest treasures" and received an Honorary Academy Award for her body of work in 1991. Also in 1991, she was chosen as one of the 50 Most Beautiful People in the World by People magazine. Now that she's 86, you can still see traces coming from a beauty queen. Good thing she put a lot of investment in the past and now, she's living a wonderful life away from the limelight.
ALI MACGRAW
Even at 81, Ali Macgraw still has that beautiful face that brought her fame and fortune. She not only possesses the look but has the raw talent of a superstar as well. During the 70s, Ali MacGraw was one of the hottest names in the industry after she won the Golden Globe Award for Most Promising Newcomer for the 1969 film Goodbye, Columbus.
The gorgeous was chosen as one of the 50 Most Beautiful People in the world by People magazine in 1991. She followed it up with a couple of promising projects that catapulted her fame to the next level. Her professional career seems to be going in the right direction and clearly out of any harm of going in the bankruptcy limit, but she decided to step away from the limelight multiple times to spend time with her family.
BARBARA EDEN
We just wanted to remind you that Barbara Eden is not in her 50s, she's even passed her 60s and a decade older than 70. Yes, you saw that right, she's actually 89 and will turn 90 this summer. She still has that resemblance during the time she portrayed the role of Jeannie in the classic sitcom I Dream of Jeannie. She is also the last surviving regular cast member of it after the passing of Bill Daily in 2018.
In addition to being an actress, she was actually a talented singer and performed various kinds of songs in her act. By the way she looks, it seems like she had taken care of herself and maintained a youthful glow throughout the years.She probably put a huge amount of investments in makeup and cosmetics because she's always ready to face the public with her makeup on.
VICTORIA PRINCIPAL
We all know how Victoria Principal maintains her good looks even if she is already 70. It is because of her prime investment, her cosmetics, and skincare line, Principal Secret. For those who do not know who Victoria is, she is a versatile actress that became famous for her role in soap opera Dallas, where she spent almost nine years playing the role of Pamela Barnes Ewing.
As the Miss Miami of 1969, however, the actress worked as an agent for almost three years when she was unsatisfied with her acting career during the early 1970s. Apart from that, she spent two years studying at England's Royal Academy of Ballet. Now she is the author of a couple of best-selling books about overall beauty, wellness, skincare, and fitness. If you are interested in looking young, Victoria Principal got you covered in all areas.
TINA TURNER
Tina Turner is noted for her radiant stage presence, powerful vocals, and career longevity. She has also been referred to as The Queen of Rock 'n' Roll. As a giant of the decade that brought us sky-high hairdos and dazzling arena pop, she still evoke the kind of euphoria that remains synonymous with rock 'n' roll. As a Seven-time Grammy Award-winner, she has sold more concert tickets than any other female performer in history.
In addition to receiving the Lifetime Achievement prize at the MOBO Awards , Tina was voted the 61st Greatest Rock 'n' Roll Artist of all time by Rolling Stone. The legend has been retired for 10 years while she is still basking in everything she wants to do.  Her voice is as familiar as ever, though it is now employed for different means.To our surprise, the 81-year-old star's book, Happiness Becomes You: A Guide to Changing Your Life for Good, will be published on 1 December.
RAQUEL WELCH
September 5, 2020 marked iconic sex symbol Raquel Welch' s 80th birthday, but you would never know it if you looked at her. She still looks as amazing as she did 60 years ago.Raquel played "Loana the Fair One" as her most memorable role in the highly successful film One Millions Years B.C in 1966. She won many beauty contest title including Miss Photogenic, Miss Contour and Miss Maid of California when she was in her teens.
The beauty was also chosen as one of the 100 Sexiest Stars in film history by Empire magazine in 1995. The beauty knew how to take care of her iconic mane like nobody's business and kept her locks big&wavy even though most people were going super straight with theirs during a decade. It is so great to find that she hasn't aged a bit.
CAMERON DIAZ
Cameron Diaz confirmed the rumors about her long absence from the film industry two years ago: she had retired.The award-winning actor had decided it was time to learn who she was beyond a Hollywood star after three decades in the spotlight. It was a stunning move. But it seems that it wasn't a permanent one now. She thinks that we have to look at aging as a privilege and something we should celebrate-instead of something we have to hide from.
The blonde rose to fame in 1998 for her performance in the box office smash There's Something About Mary. Then she was firmly established as one of the hottest actress in Hollywood since she seemed to have everything needed to become a super star of the new century. Nowadays, the 48-year-old actress and her husband Benji Madden welcomed their daughter into the world in last December and she is loving every minute of the new chapter in her life.
MEG RYAN
There seemed to be no-one better to turn to for a Rom-Com than Meg Ryan back in the late 90s. Roles in things like Sleepless in Seattle and When Harry Met Sally brought her acclaim and firmly assured that she was destined for greatness in Hollywood. She co-starred with Dennis Quaid in Steven Spielberg's Innerspace (1987) and the remake of D.O.A. (1988) and then married him on Saint Valentine's Day in 1991.
After Ryan's relationship drama started to overshadow her career, however, the America's Sweetheart distanced herself from Hollywood. It was reported she had ended the engagement with American singer-songwriter John Mellencamp last year. As the typecast in Hollywood as the "girl next door" , Ryan might have shied away from acting, but her past roles in film still remain as iconic as they were when they first hit theaters.
COURTNEY COX
Courtney Cox is one of our all-time favorite actresses who is remarkable for playing Monica Geller in the hit sitcom of the 90s, Friends. She also appeared in the horror series, Scream and in the sitcom, Cougar Town. In addition to making Cox receive critical acclaim, Scream also led to her meeting future husband David Arquette, who played her on-screen love interest Dewey. The couple were married at the historic Grace Cathedral on June 12th, 1999.
Now as a retired actress, she had investments in putting up her own production company called Coquette Productions. Cox, in pursuit of wanting to look younger, opted to have fillers on her face. However, it was a decision she regretted since she did not look like herself anymore. In 2017, she finally dissolved the fillers, reverting back to her stunningly gorgeous, original 56-year-old beauty.
KRISTIN DAVIS
Kristin Davis is renowned for her roles in the hit TV series, Melrose Place and Sex and the City. We all loved her as Charlotte York Goldenblatt in Sex and the City. While Charlotte was the first to get married in the series, Kristin herself is the only one who never to have been married in real life among all four actresses. It doesn't mean she has no kids, of course. However, would you believe that she is now 55?
The actress always credits her religious skincare regimen for her timeless beauty. She always emphasizes the need for using sunscreen to prevent premature skin aging. Also, when using sunscreen with the correct SPF content, you can also decrease your risk of skin cancer. Currently, Davis is the Global Ambassador for Oxfam, a charitable organization focusing on the alleviation of poverty.
JULIA ROBERTS
Julia Roberts still remains one of the most iconic faces in Hollywood. Who would have thought that she's already 53? With the way she talks and the way she carries herself in public, many would say that she's only in her mid-30s. The gorgeous was chosen as 50 Most Beautiful People in the World in 1990, 1991, 2000, 2002, 2005 and 2006 by People Magazine and Ranked first on Forbes magazine 'Celebrity 100' in 2000.
Roberts never really kept her secret for having gorgeous looks, and she always points it out to the food we take. After all, our body is our body and health is our greatest investment that we should forever treasure. The well-known actress advocates a specific diet such as adding sourdough toast, coconut oil, and a piece of wild salmon for dinner-a course of grilled chicken for lunch and delicious blueberries during the morning.
SHARON STONE
Over the years, Sharon Stone has been one of the leading actresses in Hollywood since her debut in the 1980s. Her good looks paired with unique personality earned her a spot in a few modeling contracts before she jumped into acting where she strived and built up a considerable credit score under her name. Apart from receiving the Knight of the Order of Arts and Letters in 1995, Stone was chosen by Playboy as 100 Sexiest Stars of the Century in 1999.
Stone's sophisticated looks after tagged her in the higher class of society and have a high maintenance routine like always going to salons for her hair-do. However, she's fond of cutting her own hair. Her crowning glory is not the only thing that many fans wanted to know more about her; it is also her diet and how she takes care of herself.
DEBBIE ROWE
Debbie Rowe may not have a long list of movie credits under her name nor received any awards and nominations. However, she's one of the most prominent female personalities in Hollywood. It is all thanks to the King of Pop, Michael Jackson. During the 90s, Michael was sorting out his medical insurance and was frequently visiting Arnold Klein's dermatology office for his vitiligo treatment. There, the King of Pop met the lovely Debbie Rowe.
She welcomed two children, son Prince Michael Jackson and daughter Paris Jackson, with Michael. Unfortunately, they parted ways after almost three years of marriage. Comparing her current self from then, it looks like there's nothing much of a difference, and her knowledge while she was working in Dr. Klien's clinic might have helped her retain her youthful glow. She was diagnosed with breast cancer in 2016.
KRISTY MCNICHOL
Kristy McNichol was one of the most talented individuals in Hollywood, especially during the 80s. Most people nowadays may not recognize her name, but for those who enjoyed the classic shows during that decade, no doubt she'll be recognized right away. Kristy rose to fame for her role as "Buddy" in hit TV series Family (1976), then won two Emmy awards and was nominated for a Golden Globe.
Currently, at 58, McNichol still shows a striking resemblance from her former glory. Even though her career was not as long as what her fans hoped for, she still seems satisfied with the outcome. She probably doesn't need to use her credit card for getting expensive stuff just to keep her happy, just doing the things she enjoys keeps her stress level in check — and that plays a big part on how she maintains her looks.
TONYA HARDING
There are only a few names who rose to fame in the ice skating world, and Tonya Harding is definitely one of them. She's a prodigy in figure skating, and she's on her way to building up a good credit score and fortune because of her unparalleled talent in the game. She even made a record as the first woman in America that successfully done the dreaded triple axel in a competition.
Unfortunately, the bright future that surrounds Harding suddenly vanished after an issue broke out with her and her rival skater, Nancy Kerrigan. Tonya is also known for her performance in Breakaway (1996), The Prize Fighter (2003) and Bad Signs as an actress. She's turned 50 at the end of this year, but her looks still remain the same as we all remember during the time of her reign.
MELISSA GILBERT
Melissa Gilbert started in her acting career at a very young age. In fact, she's just a kid when she appeared in commercials during the 60s. Now that we mentioned "kid" and "60s" you should brace yourselves because it will blow your mind. Based on the way she looks, and she carries herself around her peers, she can easily be mistaken as a beautiful woman in her early 40s. However, she's actually 56 and will be 57 in the coming months.
The actress was best known by the public for her role as Laura Ingalls Wilder on Little House on the Prairie (1974). Since then Michael Landon took her under his wing and had been her life-long friends. People with financial degrees noticed that details in her reports are slightly off and cited that she cheated her taxes. She settled it right away and negotiated a term with the IRS.
BERN NADETTE STANIS
Actress and author Bern Nadette Stanis is one of the most sought after talents in Hollywood during the 70s thanks to the show Good Times where she played Thelma Ann Evans-Anderson. With her looks paired with her talents, she quickly found new contracts where she can showcase her acting skills. Stanis was best known by the public as Thelma from Good Times in 1974, however, there's much more to her than that.
She was also a standout dancer and displayed several times on the series. In the 1970s she was marked with delicacy, diminutive beauty, form, or grace. The gorgeous has turned 67 at the end of last year, it looks like it is finally time to hang her gloves and decided that there's no more gas for her when it comes to acting. Although it is too early to tell for a big comeback, she's actually not worried since she put a lot of investments for a time like this.
MARY STEENBURGEN
Mary's career soared the moment she met Jack Nicholson. Mary is an Oscar-winning actress, and she has appeared in quite a number of successful movies such as Back to The Future III and Melvin and Howard, since then her career kept on glowing and receiving many credits. Also, she plays an essential role in the film: The Last Man on Earth. More recently, her stunning performance in Ragtime in 1981 impressed audiences and critics again.
In addition to being a notable patron of arts, she has been an active supporter of humanitarian causes. However, a lot of people believe that her looks are partly because of plastic surgery, breast enlargement, and, most specifically, skin rejuvenation, which, if true, will cost a lot from her Investments. Whether that is a reality or not, one thing we know is that we'll love to look like Mary when we're 67.
RENE RUSSO
Rene, an actress and a model, got her most significant breakthrough part in the Lethal Weapon contract. She has been in a long-term battle with bipolar disorder, and that led her to embark on mental health treatment. Fortunately, Rene and her husband have been together for almost half a century, and she's indeed proud of that. She met Dan Gilroy when they were both working on the film Freejack (1992). Initially Gilroy had turned down an offer to rewrite it as screenwriter and Rene refused to star in it.
Then destiny changed their minds magically. The two finally met on the set and were soon married. Till today, Russo's still acting. She recently appeared in the Thor franchise, and her appearance in Nightcrawler has won her many credits. Even though Rene does not agree to have had laser treatment and a little box of Botox, she's still looking way younger than her actual age. Thank God that all her conditions never led to Bankruptcy.
HELEN SLATER
It is kind of hard to imagine that our favorite actress that portrayed Supergirl during the 1980s is now 57 and will turn 58 at the end of the year. However, her looks can still deceive most guys out there since she's many years younger for her age. Did you know Helen was the first girl to audition for Supergirl? The producers thought she was the strongest among all. Then she was cast successfully after months of callbacks and screen tests.
Aside from acting, she's also a successful musician and produced a couple of albums throughout the years, singing her original composition. She's currently out of reach from any forms of bankruptcy since she managed her finances exceptionally. Helen is now not that active in the industry, unlike in the past, but we are sure she had enough left on her tank to keep her going up until her retirement.
CYBILL SHEPHERD
Cybill Lynne Shepherd was one of the most sought-after teens during the 70's both in the modeling and the acting scene. She's part of the critically acclaimed box-office hit movie The Last Picture Show as Jacy Farrow, which she earned fame and a nomination for a Golden Globe Award for New Star of the Year. Since then, projects came in regularly, and she never need to take any loans to keep her finances afloat.
The actress is also a huge supporter of various civil rights movements, and she's even one of the main benefactors of the National Civil Rights Museum. In 2009, she was honored to accept one of two National Ally for Equality awards by the Human Rights Campaign in Atlanta. Aside from that, she's a prominent supporter of LGBTQ communities and has been an advocate for same-sex marriages.
BARBI BENTON
Barbi Benton seems to be a lucky woman. Many women in her age group put a lot of investments in surgeries and other expensive procedures just to prolong their youthful glow, but because of her angelic face, she was able to defy the law of nature without any scientific means. She's known for her poses in Playboy magazine and her role in the sitcom Hee Haw. However, the first TV appearances of her were on Playboy After Dark (1969).
There she functioned as Hugh Hefner's co-host. Though Barbi had a relationship with Hefner, she never was a Playmate of the Month. The gorgeous could have gotten more fortune and contracts if she hadn't retired in the 80s. We can't blame her since the reason for her early exit was to take care of her family, and that's what we should always do, put family first before anything else.
LAURA SAN GIACOMO
The beautiful Laura San Giacomo is already set for retirement because of her proper money management and the earnings she got from all of her past projects. However, she still remains one of the prominent figures in Hollywood. Her first shot in stardom appeared when she got included in S**, Lies, and Videotape playing the role of Cynthia and followed with Pretty Woman a year after. Her most distinguished role was with Just Shoot Me! as Maya Gallo.
It earned her a Golden Globe Award for Best Actress in a Television Series Musical or Comedy. After it was canceled in 2003, however, Laura appeared infrequently on television and in feature films. Aside from these, Laura is a strong supporter for inclusive educational opportunities for all children as a mother of a son with learning and physical disabilities.For those people who are asking about her age, she's already 58, so don't mistake her a lady around her 40s.
JUSTINE BATEMAN
Justine Bateman first tasted success in her acting career when she took part in the hit series Family Ties. However, because of her contract with her studio, her pursuit of a degree was delayed for a couple of decades until she earned it in 2016. Speaking of this, Justine holds a degree from UCLA in Computer Science and Digital Media Management as an advocate for Net Neutrality. The actress also appeared in Satisfaction, Desperate Housewives and Californication.
Aside from working as an actress, she also made headlines with her work behind the scenes as a writer, producer, and director. Currently, at 54, her looks can easily deceive anyone as she appears younger than what the paper suggests. She also lives an active lifestyle and is fond of going outdoors. After all, she's a licensed single-engine pilot and has a certification in scuba diving.
AMY JO JOHNSON
The Canadian-American actress Amy Jo Johnson probably has everything most women can only dream of. First, she has all the looks that defy the law of time since she barely aged over the last couple of years. The beauty was best known by the public for her role as Kimberly/The Pink Ranger on Mighty Morphin Power Rangers (1993). Another one is the set of skills she had in her arsenal.
In fact, she's one of the most capable actresses in the industry, and she also had a few experiences working behind the scenes as a producer and director. As part of her repertoire as an artist, she also released a couple of albums under her name. We are quite confident that she has top-notch money management as well since we never saw her in the news having issues with her finances.
ANNETTE BENING
Annette Bening started off her career performing as a stage actress during the'80s. Because of her tremendous work ethic, talent, and looks, she became the cream of the crop among her peers. During the late'80s, she got nominated for a Tony Award for Best Featured Actress in a Play for her phenomenal debut in Broadway for the show Coastal Disturbances.
There even was a rumor that Bening was the subject of an urban legend claiming that she had been the model for the Columbia Pictures logo. Success started to follow her since then, and she probably hired an excellent financial advisor just to keep track of her finances during her prime. Now that she'll turn 63 years old this coming May, her looks and aura still emit that youthful glow, and she still hasn't considered retiring from acting as well!
JULIE CHRISTIE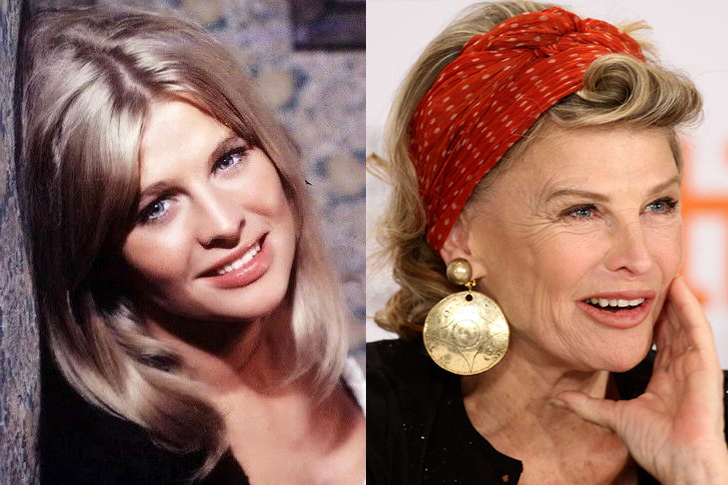 Julie Christie gets credit for being the icon of the Swinging Sixties. She had successfully dominated the said era with her flourishing career, bagging numerous accolades from the most prestigious award-giving bodies you know. This put the now-81-year-old star on the pedestal of fame, as well as six of her movies as part of the British Film Institute's BFI Top 100 British films of the 20th century.
In the '80s, however, Julie's shine started to fade as her movie appearances decreased. Though she's yet to announce her retirement officially, the star is rarely seen either on the big or small screen today. Her last movie project was the 2017 Bookshop, playing the role of the narrator, while she was last seen acting in the 2012 film The Company You Keep. Julie was also part of Harry Potter and the Prisoner of Azkaban as Madame Rosmerta and the hit 2004 film Troy as Thetis.
RICHARD SIMMONS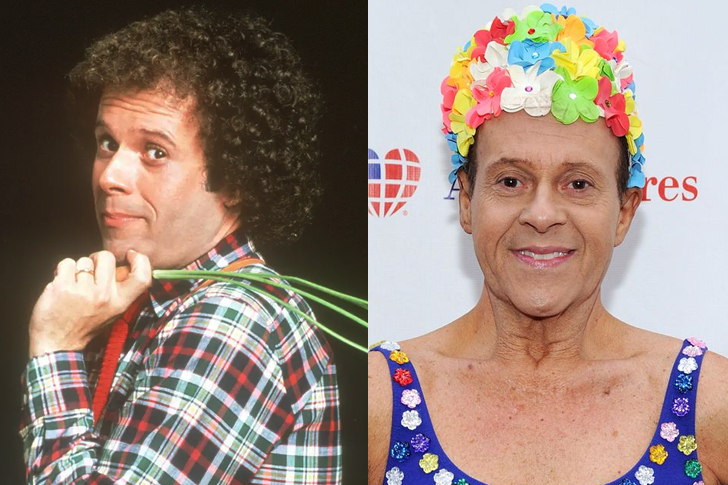 Richard Simmons is known for his strange and striking looks, not to mention his energetic personality. These things helped the now 72-year-old star to blossom in his career as a fitness instructor. Richard made a significant investment and opened a gym of his own, especially for the overweight in Beverly Hills, California. He also had a line of aerobics videos titled Sweating to the Oldies.
Richard continuously spread awareness about the importance of health and exercise for decades. The actor, however, walked out of the spotlight and was rarely seen in public starting in 2014. These gave birth to rumors about his health, though Richard himself and his publicist shut down the issues and revealed he only wanted to be less visible in public. Richard is now semi-retired, though he's now uploading archival content to his YouTube channel so that people will remain active even if they're only staying at home.
LEA THOMPSON
During the 80s and early 90s, the actress Lea Thompson dominated the entertainment scene with the help of her looks and natural-born talent in acting. Lea's biggest break came from the first Back to the Future (1985). It was the biggest hit of 1985 which made her become the most wanted actress suddenly. She also exhibited good skills when it comes to handling her finances, which is on par with a professional financial advisor.
She's currently 59 and will become 60 at the end of May, but her looks seems to be stuck in her late 30s. She also never confirmed any surgical and clinical treatments as her secret for her timeless beauty. That's a kudos for her letting her natural beauty to work on her body and never rely on any treatments even though she's more than financially capable of doing so.
NIKI TAYLOR
The American modeling scene would never be the same without the supermodel Niki Taylor. At the age of thirteen, she was already making a name on the runway. She later joined a fashion contest where she eventually got the win and a $500,000 modeling contract. In addition to being in the Guinness book of world records as the youngest model to sign a six-figure deal, Niki is also the only model to have ever been on six major American magazine covers in the same month.
Because of her charming looks, she was able to conquer the modeling industry like a storm. In the later part of her career, The supermodel appeared as one of the contestants on The Celebrity Apprentice. The man with multiple investments and the big boss of the show, President Donald Trump, noticed her sharp wits in making quick decisions about running a business. Unfortunately, she was fired and opted to take the blame after her team lost to a challenge.
DENISE RICHARDS
Denise Richards' angelic face and beautiful eyes set her apart from the rest of her peers in the industry. She's one of the best models back in the days, and her acting skills were not too shabby as well. She appeared in Starship Troopers and as a Bond Girl as Christmas Jones in The World Is Not Enough. Richards also starred in various comedy flicks during the late 90s and early 2000s including Drop Dead Gorgeous (1999) and Undercover Brother (2002).
The beauty was chosen as the 100 Sexiest Women in the World by FHM magazine in both 2001 and 2006. Men's Health magazine also considered her as 100 Hottest Women of All Time in 2011. She's currently not considered a high-risk in her credit report since she's one of the stars that's running the reality show called The Real Housewives of Beverly Hills.
ELIZABETH HURLEY
Elizabeth Hurley is a model-actress turned businesswoman who has been the face of the cosmetics company, Estée Lauder. The beauty now owns a beachwear line. She is also remarkable for her role as Vanessa Kensington in the Austin Powers film and as Queen Helena in The Royals. Speaking of this, Hurley's film debut in Hollywood was in the Wesley Snipes action drama Passenger 57 (1992).
Hurley has always looked so beautiful and alluring just as she used to be. The supermodel was considered as one of the 100 Sexiest Stars in film history by Empire magazine in 1995. Now at 55 years old, she credits her ageless beauty to a healthy lifestyle like exercise, getting enough sleep and rest, quitting smoking, and reducing alcohol intake. She also gave a piece of advice on how to age well– by being beautiful both inside and out.
JACLYN SMITH
Jacklyn Smith is a rare combination of brains, beauty, and excellent money management skills. She is best known by the public for her role as Kelly Garrett on Charlie' s Angels (1976) and also the only original "Angel" to stay with the show through its entire five-season run. More than that, the gorgeous was considered as one of the 50 Most Beautiful People in the World by People magazine in 1990.
She's also 75 and will turn 76 this October, so don't be surprised if she looks way younger than her age suggests. Since many fans and ask her frequently her secret behind her youthful glow, she decided to start a business out of it. Smith released a couple of skincare products and named it Jacklyn Smith Beauty. Clearly, she used the same formula in her products in the set that she used over the past couple of years. If we wanted to maintain that look, it might be best to follow Jaclyn's lead.
JESSICA LANGE
Jessica Lange is hailed as the sixteenth actress in Hollywood history to receive the Triple Crown of Acting, better known as achieving the Academy, Emmy, and Tony Awards in the acting categories. Her popular films are King Kong, Tootsie, Sweet Dreams, and Blue Sky. There are elite twelve thespians who have been nominated for both a Supporting and Lead Acting Academy Award in the same year for their performance in two different movies. Lange is one of them, of course.
Aside from that, she was chosen as one of the 100 Sexiest Stars in film history by Empire magazine in 1995. She is also passionate about photography and has published four of her works. Even though she went through a divorce a few times and needed to pay alimony, which almost led her to bankruptcy, Lange showed us her spirit of resilience and strength. Needless to say, she is about inner and outer beauty.
LISA BONET
As an American actress and activist, Lisa Bonet played Denise Huxtable on the NBC sitcom The Cosby Show, which originally aired from 1984 to 1992. Since she stepped on the scene in "The Cosby Show", she's been a beauty who' s too cool for school. After her divorce from ex partner Lenny Kravitz, however, Lisa faded from the high-profile stardom she had experienced when she was in a relationship with him.
Then she made a brief return to the spotlight in the big-budget hit movie Enemy of the State in 1998 starring opposite Will Smith, and had even an important role in High Fidelity (2000). 53-year-old Lisa Bonet also has the best romance with husband Jason Momoa who is 12 years younger than her. Looking at the woman, it turns out that no matter her face, figure or attitude haven't changed much in almost over 30 years.
SALMA HAYEK
Salma Hayek is not just your regular run-of-the-mill celebrity; she is one of the richest and most beautiful personalities in Hollywood, thanks to her billionaire husband, François-Henri Pinault. With their fortune combined, they will never experience any issues financially and will always be free from the clutches of bankruptcy. Hayek's film debut in Hollywood was in the now cult classic Desperado (1995) starring opposite Antonio Banderas.
However, she actually rose to fame for her performance in Frida (2002) ,a wonderfully made film overflowing with passion and enthusiasm. We'll let you guess how old Salma Hayek is; most of you probably think that she's just in her 30s, but in reality, she is already 54 and will be 55 at the beginning of September. The secret of her youthful glow? Proper cleaning of her face and proper removal of makeup and cosmetic products.
SANDRA BULLOCK
Another Hollywood darling is Sandra Bullock, who is well-loved by the audience because of her quirky and funny roles in some of her films. Movies to her credit are Miss Congeniality, The Proposal, and Two Weeks Notice. She also amazed us with her performance in the horror-thriller film, Bird Box. However, Bullock didn't really achieve the stardom until her performance in the hit film Speed in 1994. Then she won the Oscar for her role in The Blind Side (2009).
She was also named Person of the year for 2010 and the Most Beautiful Woman in 2015 by People magazine. Undoubtedly, she is indeed a striking beauty. It is known that she uses Hollywood Epidermal Growth Factor Facial, better known as HEGFF, along with fellow actress Cate Blanchett. The facial procedure costs $650 and promises collagen regeneration, making your face youthful.
You've Reached The End
ALLISON JANNEY
Allison Janney is widely considered as the ultimate supporting actress who can bridge even the dullest main characters to their audiences. That's the power Allison has, and she perfected this craft over the years, allowing her to grab a couple of prestigious accolades, including seven Primetime Emmy Awards, seven Screen Actors Guild Awards, a Golden Globe, and an Academy Award. People also noticed that the talented actress barely aged over the years. This has led the public to ask the secret behind her fountain of youth constantly.
This The West Wing star never really shared any specifics, but from what we have observed, it might be her excellent time management skills that lessen stress since she can balance her work and personal affairs. Now that Allison she seems to have taken a break from portraying too many roles, we wish that she will soon reveal her beauty secret or at least make a few more cameos as we all can't get enough of her glow.
PHOEBE CATES
If you are a fan of films from the '80s, then you definitely know Phoebe Cates, who was one of the biggest names in Hollywood then. The beauty with an amazing smile and charisma made her debut film in Paradise, which led to a string of successful movie projects. In fact, it looked like she was just here to stay. After 12 films in 12 years, however, Phoebe suddenly got married and then disappeared from the public eye. The beloved actress was last seen playing the lead role in the box-office bomb Princess Caraboo.
Now retired from acting, she spends a lot of time doing charity work and has devoted her time towards raising funds for medicinal cures. Even if the celebrity has been long out of the spotlight, everyone still wonders why she shows no sign of aging and how she keeps her skin tight and youthful. Whether Phoebe has done a few cosmetic enhancements or just has an excellent skincare routine, we really would like to know what products she uses- we are even ready to swipe our credit cards!
MIA FARROW
Nope, there's just no way Mia Farrow is 75 years old. While she seems to be taking her quality time off the screens, it was quite hard not to notice her supple, youthful skin. This flawless quality could be the reason why she loves sporting a no-makeup look, as she doesn't feel the need to cover anything. What could be her perfect regimen for having such skin? The actress landed her most famous on-screen role back in 1968 at the age of 23, in the horror flick Rosemary's Baby. Decades later, she looks as radiant as ever and not even close to her actual age!
Appearing in more than 50 films and having won numerous awards, including a Golden Globe Award and three BAFTA Award nominations, Farrow is certainly known for more than just her delicate beauty. In actuality, it's her steely strength that has kept her on screen. From iconic roles in her early career to her whirlwind relationship with Woody Allen, Farrow has seen the best and the worst that fame has to offer. The important thing is that she managed to survive with a good credit score now that she is partially retired.
MICHELLE PFEIFFER
Starting from the get-go, Michelle Pfeiffer possesses a head-turning type of beauty. Many women were in awe of this gorgeous lady since her looks are not her primary weapon, but it is actually her talent that put her at the top of the acting leaderboard.The alluring actress is a goddess in her own right. Judging from the way she looks, Michelle can easily be mistaken for someone in her 40s, but in reality, she is now 61 years old.
She must really be genetically-blessed or has a great skincare routine as she was able to salvage her skin and good looks despite her life challenges. The Scarface leading lady hasn't bluntly admitted the reason behind her maintained looks, but fans have speculated that it is all because of her vegan diet and active lifestyle. Now, grab your credit cards, and let's all rush towards our favorite supermarket for that fresh produce! After all, healthy food isn't that pricey compared to cosmetic surgeries and Botox.
MARISA TOMEI
Can you believe that this beauty is 55 years old already? Marisa Tomei is aging just like the rest of us, but she is doing it gracefully with just a few visible wrinkles. To date, many fans have yet to uncover what the actress does to keep her young-looking skin as fresh as ever. Although we're frustratedly tired of guessing, we are still in awe of how glorious she looks, and we hope to find out what she is doing soon enough! This timeless beauty was in her 20s when she won an Oscar for playing Mona Lisa Vito in My Cousin Vinny.
A quarter-century later, it's impressive that she is still turning heads everywhere. Tomei landed roles in blockbusters like Captain America: Civil War, Spider-man: Homecoming, Avengers: Endgame, and Spider-Man: Far from Home in the last couple of years. It's no hidden fact that Marisa is aging like fine wine and just seems to be getting better with age! If she ever decides to share her beauty regimen, we already have our credit cards at bay!
MARTHA STEWART
Martha Stewart is included in the most successful and, at the same time, one of the most controversial personalities in Hollywood. She's known for establishing many businesses and investments throughout the years that brought her a huge fortune, which she established while working in her talk show. However, she was involved in a huge stock trading scandal and was even on the receiving end of a lawsuit from the government. The cases filed against her were direct results from the scandal that includes securities fraud and obstruction of justice. After serving her sentence and agree on paying huge fines, she was able to get her freedom back. Now at 78, she's enjoying her life with an estimated net worth of around $639 million.
After serving her sentence and agree on paying huge fines, she was able to get her freedom back. Now at 78, she's enjoying her life with an estimated net worth of around $639 million. As her career bounced back, we can't help but notice her graceful beauty and great looks despite her age. It is as if she hasn't suffered from the past. We would love it if Martha will share her beauty secrets as much as she shares her recipes.
GWYNETH PALTROW
48-year-old Gwyneth Paltrow is a famous American actress who has received numerous accolades such as an Academy Award, a Golden Globe Award, and a Primetime Emmy Award for her excellent work. She is best known as a model-actress – she excels in acting, singing, and being an ambassadress. She won the heart of a significant number of viewers with her sophistication and innocent beauty. Apart from being an actress, she is the owner of a lifestyle company, Goop, through which she has received severe criticism for promoting unproven treatments based on pseudoscience.
Since becoming a mother and a single mother, Paltrow significantly reduced her film workload, making occasional appearances in films. To our surprise, the beauty has also spoken candidly about how the aging process makes her feel like losing her identity recently. We would like to point out that she is still magnificently beautiful no matter what age she is.
CATHERINE BELL
British-born, Iranian-American actress Catherine Bell is definitely a gem from modeling to acting in some of the most popular shows. Perhaps best known for NBC's JAG, she portrayed Sarah MacKenzie from 1997 – 2005. While the show abruptly ended after ratings declined, fans still miss it to this day. Bell then starred in the Lifetime role as Denise Sherwood on Army Wives in 2007 and portrayed magical Cassie Nightingale on Hallmark's Good Witch since 2015.
The shiny star isn't only an actress, but also has a variety of interests including sports such as motorcycling, kickboxing, and skiing, in addition to making model cars and doing cross-stitch. Knowing the long list of her hobbies and interest, it is safe to mention that this might be the reason behind her well-kept looks. She seems like she doesn't need to charge a hefty amount to her credit card to splurge on beauty products, as she has her own methods to stay beautiful and gorgeous.
BROOKE SHIELDS
Brooke Shields is now 54 and will turn 55 this coming May, but her looks seem to be stuck on her younger self. A little background for Brooke Shields in case most of us don't know her. Blessed with stunning looks even at a young age, she took on modeling gigs at an early age, and when she reached 12, she grabbed a major role in the 1978 film Pretty Baby as a child prostitute who was striving to lift her family up from bankruptcy. After that, her name became well-known around Hollywood communities, and rose to fame as a sensational star.
The star might not be seen quite as much on the big screen lately, but when she does make an appearance she always looks so gracious. Her skin seems so youthful with minimal signs of aging. It must be her dermatologist and skincare routine that gives her that kind of glow. We can also say that whatever amount she swipes on her credit card to achieve that kind of glowing skin is worth it.
DIANA ROSS
Although she's nearing her 80s, Diana Ross still has the energy and vibe of youth. This vibe is enigmatic and illuminates in her face. To our surprise, she has no secret at all. It is all thanks to her proper diet, active lifestyle, and her positive disposition in life that gives her a youthful glow. American singer, actress, and record producer Diana Ross was born and raised in Detroit, Michigan. She rose to be famous as the lead singer of the 1960s pop/soul trio. The Supremes who are the best-charting female group in American history before embarking on a successful solo career.
Ross also stars in such films as 'Lady Sings the Blues' and 'The Wiz.', meanwhile, she is the only female artist to have No.1 singles as a solo artist. In May 2020, at the age of 76, the amazing woman released "Supertonic: Mixes", a collection of nine of her best hits remixed by Eric Kupper and featuring her four back-to-back No.1 hits on Billboard. She is nowhere near retirement and keeps on adding credits to her already successful career.
DOLLY PARTON
Dolly Parton is a well-versed talent that excels in all aspects involving Hollywood. She is a capable instrumentalist and songwriter with many works under her name. She is also famous as a record producer, author, and businesswoman with lots of investments under her portfolio. However, nothing beats the achievements she got as a singer and composer that earned her a whopping 47 Grammy Award nominations throughout her career.
This lovely lady is now 74, but many people guess her age wrong and always tells a lower number compared to her age. Her secret to looking this good is actually no secret at all. She's a massive fan of cosmetic surgery, which she can afford due to her good standing credit score. Apart from going under the knife, Dolly also proudly sticks to a healthy lifestyle and veers away from stress and negativity. Now, that is one cheap way of staying beautiful!
ELISABETH SHUE
Elisabeth Shue has never experienced any issues financially, and her family never even came close to going into bankruptcy. In fact, wherever she goes, it looks like success is following her. Her well-kept beauty is proof that she is living a splendid life. Over the years, she appeared in many box-office hits such as The Karate Kid, Back to the Future Part II and Back to the Future Part III. Elizabeth Shue also starred in The Saint and Hollow Man.
This 56-year-old lady seems to be defying the law of time and nature because she barely gets any wrinkles on her face. It was evident when she appears in the recent episode of Cobra Kai, a hit TV show on Netflix. Her secret still remains a mystery, but we are sure that she would go all out for any cosmetics brand out there as she is loaded and has good credit.
GLADYS KNIGHT
Gladys Maria Knight (born May 28, 1944) began singing with her siblings at age 8, calling themselves "the Pips." She is known for the hits she recorded during the 1960s, 1970s, and 1980s with her group as well. Knight left the Pips behind in 1989 and recorded the theme song for the 1989 James Bond film Licence to Kill, still continued to perform and record as a solo artist.
Today, the lady who is known fondly as the "Empress of Soul" is also listed as one of Rolling Stone magazine's 100 Greatest Singers of All Time.Aside from being a legend, she deserves some credit for her youthful and vibrant skin. Although age has already manifested on her skin, it was kept at bay. She looks as if she is just in her 50s. She hasn't revealed her secrets yet but whatever it is, we want to know and at least incorporate it into our routines.
HALLE BERRY
With the way Halle Berry appears in TV and movies, people often say that she is just in her prime age, probably around the 30s. However, they can't believe when they found out that she's actually 53. Most people will argue that it's just expensive makeup since she can burn her credit card for a whole set, but Berry points out that sleep, above all, is the reason for her youthful glow. On top of adequate rest, she also drinks a lot of water and stays out of the sun. Contrary to popular beliefs, she uses only light makeup to make room for her skin to breathe.
Berry is one of the most beautiful women in show business. In addition, she is also one of the most famous and most successful actresses of all time. She's got that bronze, baby-smooth skin that not even the most expensive tanning salons can copy. She does not only invest her time in a natural skincare routine, she is also smart in maintaining a balanced life in spite of stress, both in her acting and business careers.
HEATHER LOCKLEAR
Born 25 September 1961, Heather Deen Locklear is best known for her roles in TV series Dynasty and Melrose Place, for which she received four consecutive Golden Globe nominations for Best Actress – Television Series Drama. With her bottle-blond hair, sky-blue eyes and gorgeous smile, Heather Locklear is known for her beauty as well. No one would deny that she has a really sparkling and youthful look even though she is at her 50's. The beauty clearly passed her genes to her gorgeous daughter, Ava Sambora.
You'd even probably guess they are far closer in age. In spite some rumors with regards to having cosmetic surgeries done, the mother and daughter shared some of the very natural beauty routines. Their secret is to drink lots of water and exercise well. That way, not only is Heather's skin so young and glowing, she also maintains a beautiful body as well, credits most especially to their heritage – no matter how young or old a person in their family is, natural beauty prevails.
JENNIFER LOPEZ
There's no other way to describe Jennifer Lopez except for her gorgeous looks and overflowing talent. Comparing her to women of her age, she would always come up on top hands down. We wouldn't even consider her to be at 50, and it is worth noting that she will be 51 this July. Thanks to her hit songs, she was able to grab a huge chunk of fortune and was never at risk on any of her credit reports. The secret behind her timeless look would be discipline – wake up early and do exercise regularly. She also points it out to her liquid intake and a healthy diet.
JLo's aging is very rare especially for celebrities; she gets better year after year, not to mention her dancing skills. At the Super Bowl halftime show last year, JLo, alongside Latin icon Shakira, delivered a breathtaking show that was dubbed as the best Super Bowl halftime show in history. Credits to Jen's younger looking skin, her timeless famous body, and her incredible dance moves, her fame is not going to fade anytime soon.
JOAN COLLINS
Dame Joan Collins has been in the industry for most of her life. She's currently 86 and will turn 87 at the end of this spring season. For those who are not in the loop, she's one of the biggest stars in the soap opera Dynasty that brought her numerous accolades in her name. She also appeared in many films throughout her career. So what's the biggest secret on how she maintains her looks? It is not about using her credit cards for the most expensive cosmetics out there in the market.
However, it turns out that she only avoids long exposure to under the sun. She also pointed out that if there are unavoidable circumstances in which she has to be under the sun, then she must use sunscreen. One of the risk factors of getting saggy skin is due to the heat or exposure to the sun. Collins' strict beauty and skincare routine obviously paid off since she has one of the youngest looking skins in the industry today, even at an advanced age.
JODIE FOSTER
Jodie Foster probably has it all. She got the looks of a champion, the talent of a thousand women, and the credit card balance worth millions of dollars. With that kind of face, we can clearly see why she ventured into modeling. After a few years, Foster tried her luck in acting and landed in the sitcom Mayberry R.F.D. and in 1972, she made her grand entrance in the silver screen in the film Napoleon and Samantha. She's now 57 and she's clearly head over water when compared to her peers with the way she looks and carries herself.
Foster's acting skills was showcased the most in her performance in Silence of the Lambs. Aside from her activism and participation in a few LGBT community events, Foster also has an eye for talent. She helped discover some of the biggest names in the industry in this generation. One of the best examples for this is Kristen Stewart, to whom later Foster showed her support to when Stewart was caught in some controversy.
KIM NOVAK
As a leading box-office attraction of the 1950s, perhaps the last of the sex goddesses produced by the Hollywood star system, Kim Novak is widely known for her performance in Alfred Hitchcock's thriller Vertigo (1958) with James Stewart. To everyone's surprise, Novak permanently retired from acting after a disappointing experience during the filming of Liebestraum in 1991, saying she had no desire to return. However, at the age of 81, she made a rare and shocking appearance at the Oscars and was slurring words with her once exquisite face seemingly ravaged by cosmetic surgery gone bad.
Novak was one of the most beautiful faces in the 50s. Now, she has one of the most controversial plastic surgery fails of all time. It is not only too obvious that she had one just by one look; it is a disastrous change to her flawless face as well. Novak probably thought she was making an investment in her career when she made this terrible decision. However, there are still ways she can redeem herself and fix her face back to the one the world knew and loved.
MAGGIE WHEELER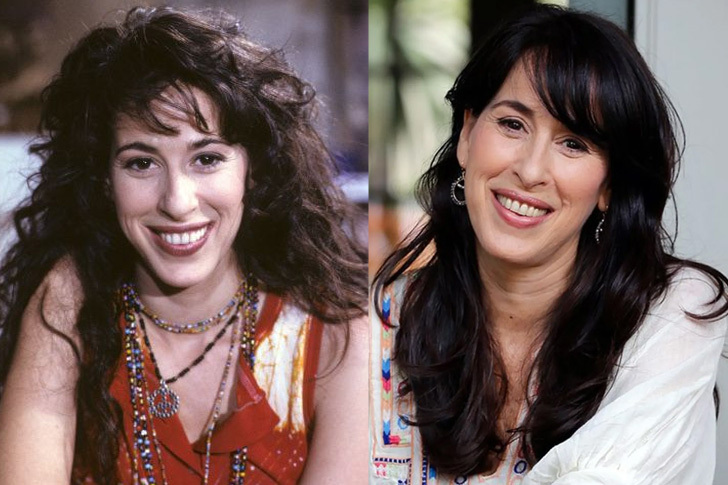 Maggie Wheeler has been in the entertainment business since the early '80s, and she has continuously blessed fans with her beauty and talent until today. She is best known as Janice on the hit sitcom Friends, while her other projects are The Parent Trap, Barbie of Swan Lake, Ellen, and more.
Did you know that Maggie is already in her late 50s and about to enter her senior years? Probably not. With the degree of her incredible beauty, flawless skin, and non-aging face, it's hard to guess her real age. Maggie has maintained her youthful look, and though she's yet to reveal her secret, it can be clearly seen with her smiling face. There are strong beliefs that smiling can make someone look younger, and being happy takes the stress away, which hastens the aging process. If you want to be more youthful looking as Maggie, you just have to simply smile.
KRIS JENNER
Kris Jenner is popular for being the mom of the Kardashian-Jenner siblings (Khloe, Kim, Kourtney, Kendall, and Kylie). She is also a TV personality and stars in the reality series, Keeping Up with the Kardashians. Aside from that, she also ventured into business investments and put up her own production company called Jenner Communications. Even at the age of 64, she possesses an elegant and flawless beauty. Jenner shared that her beauty secret is using facial moisturizers and getting facials from time to time.
She also highlighted the use of sun protection and getting massages to keep her skin healthy. Kris, even in her golden years, loves to enjoy wine nights with her daughters. She also revealed in an interview that one of her secrets to staying young is spending time with her grandchildren and spoiling them. In addition to that, she made sure her house has a warm and cozy feel that best suits her personality to keep her calm and positive, which ultimately leads to feeling young.
LORI SINGER
It seemed that many people took an interest in dancing and musicals in the first half of the 1980s more than they had in decades, which was thanks in part to films as Footloose and television shows like Fame. The funny thing is that both of them starred Lori Singer who had an extensive background in music before joining these famous productions. The 80s is known to be the decade of the best groovy music. While the 2000s enjoy being the decade of best films, the music certainly belongs to the decades previous.
Although the actress in her 60s is mostly retired, it always seems to come back to Footloose for her career as that's the role she's still most known for. Lori also says she is always very proud of the experience, and we most certainly cannot blame her. Footloose is a movie so iconic that it made its cast just as iconic as well. One hit film is always better than 10 unsuccessful films.
LORRAINE BRACCO
Lorraine Bracco's tough personality and strong looks earned her favorable spots in famous films and projects during her prime. She was well remembered as Karen Friedman Hill in a Martin Scorsese project, the 1990 film Goodfellas. She made a huge impact in Hollywood with her unrivaled performance that earned her a nomination for an Academy Award for Best Supporting Actress. Everything seems to be going smoothly except for her personal life.
She hired multiple teams of lawyers to fight with her for a custody battle with her former husband. Unfortunately, she lost the battle and even paid $2 million in legal fees. Bracco is not only a talented actress; she is an author as well. The brunette beauty stays strong and glowing amidst the rough patch that she went through. Bracco's father is of Italian descent and her mother had French ancestry. Growing up, she was raised in New York, went to school in Long Island, and lived there most of her life.
OLIVIA NEWTON-JOHN
Many people agree that Olivia Newton-John has done a remarkable job for her career. She never experienced any issues with finances and never went close to the bankruptcy line since she became one of the top performers in the world of entertainment. Olivia is well-remembered for her songs, but little do they know, she's also a songwriter and studied acting as well. She also showed flashes of dance moves, plus, she is an excellent entrepreneur too. Above all, she invests most of her time and effort as an advocate of environmental and animal rights.
Aside from that, she's also involved in a lot of charities focusing on health. Olivia's greatest gift, which she offered to us all, is her captivating performances in the widely successful musical Grease. A few years back, Olivia appeared on the hit TV show Glee as herself, performing her huge single "Physical". She hasn't changed a bit – from her body to her face, plus her perfect blonde hair and sweet voice. Olivia continues to preserve herself as the legend we all loved.
URSULA ANDRESS
Swiss actress Ursula Andress rose to prominence thanks to her role in several James Bond films during the 60s. Her luscious looks and her strong personality suit her character. Most of her peers noticed this remarkable combination and brought her many fortunes at that time. She's a well-known model back in the days with many paying clients. Currently at 83 and turns 84 this March, Andress is enjoying the fruits of her labor and spending all of her investments during her prime.
There are also reports that she's flying back and forth between her home in Rome and her motherland, Switzerland. This blonde beauty owned the screen back in the days with her perfect figure and beautiful blue eyes. Nowadays, there has been some talk that Andress is one of those actresses who aged the worst. We beg to differ! Aside from maintaining a healthy lifestyle, she has stayed beautiful and an optimist in life.
CHRISTIE BRINKLEY
Here's another multi-talented woman. An actress, model, writer, businesswoman, photographer, designer, and illustrator in one – Christie Brinkley must have a massive net worth! Brinkley's claim to fame is her cover shoot for 1970s Sports Illustrated Swimsuit Issues. She has since appeared on over 500 magazine covers. She is also notable for being the wife of musician Billy Joel before the two agreed to part ways and moved on with their separate lives in 1994.
Brinkley looks radiant, she always does! She's already 66, and we notice she only has a few wrinkles on her face. We found out her number one secret: eating organic food. Brinkley invested her time and assets well in order for her to maintain her natural glow and radiance, as it is proven that organic foods or anything organic is ten times better than foods with preservatives or artificial add-ons. She certainly made the right decision to eat healthy and live well!
JENNIFER BEALS
Model-actress Jennifer Beals came to fame when she was cast in the 1980 film My Bodyguard. She was highly acclaimed for her lead role in the 1983 top-grossing film, Flashdance. At that time, she was studying a college degree in American Literature at Yale University when she was cast in Flashdance. Now 56 years old, Beals still looks pretty and fit, and it's just unbelievable! Everyone is dying to know her beauty secret. She maintains a healthy lifestyle, does a skincare routine like wearing sunscreen with a high SPF content, and also, open-water swimming.
The beauty also meditates for 20 minutes a day to remain stress-free. Beals starred in the second franchise of the hit horror film The Grudge. We barely even noticed the scare that the film brought to the screen, since every time her flawless face appeared on screen, we were mesmerized by how she was able to look so fabulous even as she is getting older.
NICOLE EGGERT
Nicole Eggert is widely known as Summer Quinn on the TV series, Baywatch. She also portrayed as Jamie Powell on the sitcom, Charles in Charge. She started her career as a child star and was cast in the movie Rich and Famous, when she was just eight years old. In 2010, she became a contestant in the reality show, Celebrity Fit Club, and in 2013, she won second place in the celebrity diving show, Splash.
Eggert is now 48 years old. One of her beauty advice is living an active lifestyle. She credits diving and workouts as her routine in keeping herself fit and fabulous. Eggert once experienced a few years of being overweight, partly because of aging and her hormones still adjusting. Now, she is back to being fit and fabulous. With those gorgeous eyes and blonde hair, she can capture attention at any age. Eggert also made a few Christmas movies.
KYLIE MINOGUE
The Australian singer-songwriter Kylie Minogue is widely-acclaimed both for her music and her fashion style. She has been an icon in the 1990s and was once hailed as the "Princess of Pop", but clearly the title belongs to Britney Spears. Can't Get You Out of My Head and Spinning Around are some of the songs we're very much familiar with. How fast time flies as she's already 51 years old. One of her beauty secrets is her use of Botox. However, she later realized that Botox is not worth her investment.
She now opts for natural beauty, and we think it's a better decision because she just looks so lovely. She doesn't even look a day over 30. Right now, Minogue is our best argument against the phrase "immortals don't exist". She literally stopped aging, and not just on her face either, but her body, moves, and voice as well. She still makes some of the most catchy songs of all time, like her new hit single "Say Something".
LUCY LIU
The Charlie's Angel star looks like a real angel. Lucy Liu is surprisingly 51 years old. But how does she maintain her youthful beauty? Her answer is simply water. Keeping ourselves hydrated all the time will make us look fresh! She is not the only celebrity who thinks so. Obviously, water therapy is known to help preserve beauty and keep the skin from aging, but a few of the celebrities who are dedicated and almost obsessed with the magic of water are Jennifer Lopez, Gwyneth Paltrow, and Lucy Liu.
According to Liu, there's no need to have expensive beauty investments. Drinking a lot of water is enough to give us clear and clean skin. Also, she uses Avene cream and coconut oil on her face every day. Throughout her career, she has appeared in over 50 films such as Chicago, The Man with the Iron Fists, and Kill Bill Volumes 1 and 2.
ELLE MACPHERSON
The Australian model and actress that appeared in the cover of Sports Illustrated Swimsuit Issues is already 55 and turns 56 this March. We can't blame our eyes from deceiving us since she gives out an aura coming from a woman in her 30s, so make sure we have medical insurance ready for checking out eyesight! Now, many people are in awe and want to know her secret for her untarnished beauty. Well, it is actually easy, and the simple answer is water.
She recommends around eight glasses of water a day and fills out diets with lots of protein for our breakfast. Elle was an icon during her time, she was even dubbed as "The Body" because of her many magazine covers and outstanding modeling career. We still can't believe that someone can look this flawless in their late 50s. Back in the days, this tall beauty appeared on popular TV shows like Friends and Saturday Night Live.
NICOLE KIDMAN
Everybody adores Nicole Kidman. It's just her lovely face, her gorgeous smile, and sweet personality that captivated the hearts of the audience. The award-winning actress is most notable for her role in the films Moulin Rouge, Rabbit Hole, and Far and Away. Kidman has been known to exude inner beauty as she has been active in charitable organizations over the years. Since 1994, she is a Goodwill Ambassador for UNICEF. When asked how she maintains her timeless beauty, she gives credit to taking vitamins, getting exercise and meditations, and limited sunlight exposure.
Well, we will surely take note of all of her beauty tips! In addition, when asked what her secret to decompressing after a stressful day was, she quickly responded that she loves spending time with her husband, country rock icon Keith Urban. Nicole, with her red hair and porcelain skin, is one of the most successful actresses in the world. She possesses beauty beyond compare, credits as well to finding her inner peace and spending lots of time at their peaceful Australian farm during breaks.
SELA WARD
Sela Ward is one of those actresses that defy the law of time with the way she looks and how she maintained her body. Judging from the way she looks, she can easily be mistaken for those who are around 40s. Most of her peers at her age often put a lot of investments in surgeries and other clinical procedures. However, she is different from the rest since she exerts a substantial amount of effort in rigorous exercises that keep her body and fit and healthy.
That's the secret behind her youthful aura, and we might want to include that in our daily routine. She invested her time properly and wisely by maintaining a healthy lifestyle. This superbly beautiful brunette has graced the screen many times, appearing on TV shows such as CSI and House. No wonder she is a face to remember, credits to her beauty and acting skills, we don't think we will be forgetting Sela Ward anytime soon. She is not about to fade just yet.
MARKIE POST
Markie Post is an elite actress during the 80s and 90s after she took part in shows such as ABC's The Fall Guy, the hit sitcom from NBC called Night Court and Hearts Afire, which was aired on NBC. She'll be turning 70 at the end of the year, but her look is years younger than her age. For those who are following her in her prime, they may notice that she rarely put heavy makeup on her skin and that's the reason why she was able to maintain her looks throughout the years. For those who use their credit cards for cosmetic products, take Markie Post's example.
It is unbelievable how someone who has been blessed with 7 decades of life can look insanely gorgeous! Looking back to her photos when she was younger, we can hardly tell any difference to her photos now, not just with her face but with body as well. Markie's parents were successful and accomplished people much like herself. She is the daughter of a poet and a scientist. What a combination of beauty and brains!
DAME JUDI DENCH
Another British actress that aged gracefully is the one and only Judith Olivia Dench. Her exceptional acting skills landed her a spot as one of the best in the industry. She was even honored as Dame in 1988 because of the contributions she made in the industry. Dame Judi Dench earned the admiration of the people for her portrayal of female characters with a strong personality and an independent mindset, just like what we see in most lawyers. Although she's already 85 and will be 86 at the end of the year, her looks remain well behind her age.
Dench has the smile of a true queen and her contributions to the movie industry will be remembered for all eternity. No matter what role she takes on, she always excels. She invests her time in studying whatever character she has to portray at a given moment. She also has a contagious laugh off screen, credits to Dench's positive attitude for maintaining a healthy lifestyle.
TIPPI HEDREN
Tippi Hedren was one of the most talented and sought-after talents in Hollywood during the 60s, and she's known for her collaborations with the legendary filmmaker Alfred Hitchcock. It has been a long time, so don't be surprised if we tell you that she just turned 90 last January. There aren't too many details on what her skin secret or her beauty regimens are but we are sure she didn't put too much effort into it. Her daughter and granddaughter, Melanie Griffith and Dakota Johnson also inherited her beauty genes. We also hope that they inherited as well the money management skills Tippi Hedren showed during her prime.
It's safe to say that beauty runs in their family! While her daughter, Melanie, captured the hearts of two outstanding men in Hollywood – Don Johnson and Antonio Banderas, her granddaughter, Dakota, has also captured the heart of one of the most charming and talented male singers of all time – Chris Martin of the band Coldplay. Credits to their genes, these three gorgeous ladies have become an icon for each of their generations.
BETTY WHITE
Betty White is known to have the longest career in television that spans for almost eight decades. She stayed competitive in the ever-changing landscape of show business with her unrelenting talent, dedication, and hard work. On top of that, she's also blessed with a youthful beauty that will stun everyone. Even at 98, she still gives out that same youthful aura like the way she shines during her prime. Considering her age, she still hasn't considered retiring for real.
We are pretty sure that she would enjoy her hard-earned retirement as she has an impressive net worth. Betty is every grandmother's role model and it is every child's dream to have Betty as their nana. Aside from her preserved beauty and her impressive show business record, she also has a great sense of humor and a sweet personality which can light up even the darkest room as she walks in, all credits to her optimism which she applies in everything that she does.
ERIN MURPHY
Erin Murphy may not have the most impact roles, unlike her peers, but she has arguably one of the most beautiful faces in Hollywood. This is all thanks to her lifestyle and her fashion sense that brought her an edge from her peers. Of course, with that beauty, men will line up on her porch just to date her. Currently at 55 and turning 56 this June, she looks as young as ever. She also found the man that would never leave her side, and they have been married since 1998.
Erin's younger beauty was showcased to the world, credits to her role in Bewitched. She has a twin sister named Diane, who we can imagine is just as glowing and charming as her. Murphy is co-owner of Slim Chillers and has appeared in several reality TV shows. She has also worked as a television host. Talk about versatility!
STACEY DASH
Former talk show host, Stacy Dash possesses all the good things in life, including wealth, brains, and the looks. She appeared in numerous films throughout the years. There are weird details flowing around regarding her age. According to some records, she's born on the 20th of January, 1966. Other sources claim Dash was born in 1967, so that would make her 53 or 54. However, judging from the way she looks, she's clearly a woman who is just entering her 40s.
Her family and closest friends probably know the exact age of this beautiful lady, but does that really matter? Judging by a photo of this dark-haired beauty or just a glance at her on screen, there is clearly no need to debate whether she's 53 or 54 because she looks neither. Her age is not the only controversy in Stacey's life; she also had to face some major backlash in the past and was involved in a huge controversy. Credits to her optimism and strength, she got back up on her feet and looks happier and more beautiful than she ever did.
KEELY SHAYE SMITH
Keely Shaye Smith is not just your regular run of the mill woman in Hollywood. Not a jane of all trade, but she's actually a master of many. Smith is one of the top personalities who made a name for themselves as an actress, a television host, and an acclaimed journalist. She also has a couple of books with her on it. On top of what we just discussed, she is also blessed with good looks and took a career in modeling as well – she made it as if it was similar to an investment in a business.
Currently at 56, she is not showing any signs of slowing down in the near future. Keely's good looks, voluptuous body, and undying charm is what made men like James Bond fell head over heels for her. Her husband of many years now, Pierce Brosnan, said there is something about his wife that no one else can make him feel. He said that when Keely looks at him, she takes his breath away. Looks like we found Bond his very own kryptonite!
STOCKARD CHAINING
Stockard Channing is popularly known as Betty Rizzo in the 1978 musical romantic film, Grease. The musical star's career peaked in the late '70s, and she was also offered an acting role in The Cheap Detective. She then starred in the play, Six Degrees of Separation, for which she was nominated for the Academy Award for Best Actress and Tony Award for Best Actress in a Play. Being a part of one of the best musical films of all time has been a considerable contribution to Chaining's career.
This type of timeless movie is undying and classic- not to mention that it will always be re-watched by billions of people all over the world. Grease has always been a staple in costume parties, stage plays, and school programs as well. In short, it will never go out of style- just like Chaining's looks! She's now 75 years old, but we think she is poised way younger than her age. We're curious as to how she has maintained her youth despite going through a heartache four times.
MOLLY RINGWALD
If you enjoyed watching films set in the '80s, then you definitely know what we mean when we say "brat pack." Yes, you are right. These were new age teens that helmed the show then, and Molly Ringwald was one of the leading personalities of that bunch. She first appeared in The Facts of Life and the indie film Tempest that marked her unbeaten run in the show business. After spending decades in the industry and building up her credit score, fans noticed that her striking looks haven't faded ever for a bit. To be fair, she just turned 52, but her face suggests that she's just a woman in her 30s.
This redhead beauty is often compared to Rachel McAdams and Jennifer Garner; some people even say that these three are triplets, given how uncanny the resemblances are. The Breakfast Club star's look-alikes in Hollywood, meanwhile, have spoken highly of her, saying that her beauty is exceptional. Credits to her fair skin, well-maintained body, as well as an on and off-screen charm that never seem to fade away, Ringwald still got the power to capture people's attention all around the world.
JENNY AGUTTER
It is a common sight to witness most young actors grow up drunk because of fame and money, that they end up making a mess of their life. In worst cases, some of them even file for bankruptcy after falling into a downwards spiral. The film actress Jenny Agutter, on the other hand, never underwent this dark phase. In fact, even at the age of 67 and after experiencing a hiatus, she looks decades younger than her peers.
Judging from the way things stand right now, she's still not ready to give up her biggest passion in life. One of Agutter's advantages over most actresses her age is that she can be well suited for any role – rich or poor, good or villain, romance or the mother; she has a versatile acting skill and the looks to match. The actress has won a BAFTA award, and she has been nominated for various other prizes as well. Credits to her dedication to her career, Agutter might be in more projects in the coming years.
LISA WHELCHEL
Lisa Whelchel was a part of Disney's The New Mickey Mouse Club and also spent a significant time as Blair Warner in the classic sitcom The Facts of Life. At the age of 9, Lisa was already a Mouseketeer. Fun fact: she has always dreamed of becoming one at an even earlier age. We guess some dreams come true earlier than others. The actress made use of her prime years in acting without any issues or unwanted controversies. In fact, even though she's a star, Lisa pretty much lived a quiet and normal life.
Over the years, she gained enough wisdom in her personal life and decided to share it with her audience as a coach and a mentor. The way that the celebrity paid back Hollywood is an excellent investment for her and aspiring talented young dreamers alike. She can also probably tell us the secret of how she defies the law of time since she barely aged a day since she started her Hollywood journey!
JULIE ANDREWS
Dame Julie Andrews started her career in West End and Broadway as a child star during the '40s. Because of her unrivaled talent as a young actress, she was dubbed as "Britain's youngest prima donna." She even earned a few honorary degrees for her contributions in arts and drama. After a few years, many noticed that her looks could be considered as one of the most beautiful in the industry. This earned her spots in two of the most iconic films in Hollywood history: Mary Poppins and The Sound of Music. Andrews is one of the classiest, if not the most elegant actresses of all time.
Credits to her role as Maria Von Trapp showcasing her best talents and providing the world with some of the best songs of all time. According to the incomparable singing bird, however, her most challenging time in life was when she had to undergo surgery for her throat, causing her not to sing as well as she did before. On the plus side, this incident didn't stop her from accepting new roles and maintaining her genuine friendship with co-actor Christopher Plummer. Currently, the veteran actress is 84, but still works in the industry regularly. It seems like she's nowhere near curtain call!
BARBARA BACH
We all know how gorgeous an actress needs to be to get the role of a Bond girl, and Barbara Bach never failed to deliver. Of course, it goes without saying that being a Bond girl is one of the most coveted roles for female actresses in movie history. Barbara's beauty defies the law of time since her looks during her Bond girl days still haven't changed even at the age of 72. One sweeping look at this timeless beauty and you can instantly tell that she was one of the leading names in the modeling scene and was featured in many movies, especially during the '70s.
Currently, the stunning celebrity seems to be content with her life alongside Ringo Starr, a member of the legendary band The Beatles. Ringo was the actress' second marriage. If anything, this proves that even though marriage can be trickier the second time around, it could also be more successful. The two lovebirds are now living out the rest of their lives in love and peace, relatively away from the public eye.
PAM GRIER
Pam Grier made a name for herself as an actress during the '70s in films such as Coffy and Foxy Brown. Quentin Tarantino, one of the greatest minds in American cinema, describes Pam as "The First Female Action Star." That's considered a huge honor, coming from the iconic director himself, and we will bet all the balance in our credit cards that the actress, indeed, lives up to those words. Not only did Pam showcase her terrific talent, but she also has a face that is made for superstars.
Even today, in her 70s, she's still giving out that radiant aura every time we see her. Her luscious curly hair is the envy of many women, and her bronze skin highlights a dewy beach girl vibe. The celebrity stunner portrayed an undying role in the colossal hit Miami Vice. The portrayal was said to have given inspiration and presented awe to many. In turn, Pam credits the strength of her characters to real life experiences that she has grown from.
DARYL HANNAH
Daryl Hannah made a sensational debut in her movie The Fury in 1978. Of course, with a rare combination of raw talent and natural looks, she dominated the scene and became one of the most sought-after actresses in the industry. Her role in Blade Runner also added an extra layer of success to her account. Back in the past, she was always in the news because of her activism and her advocacy towards human rights and welfare.
It even came to a point where she had to hire lawyers to defend her and a group of farmers that were arrested for protecting a piece of land from a businessman who bought it and wanted to construct a warehouse. Thankfully, she bounced back from all the drama she had to face in life, credits to her strength and positive energy. There's been some talk about the actress's face riddled with cosmetic procedures and the after-effects of Botox. Whether it's true or not, there is no debate that she is a beautiful face with an even more beautiful soul.
KATHARINE ROSS
Many fans will find it hard to believe that the American actress and author Katharine Ross is already 80! Yes, you read that right, and it only makes sense since she's been in the industry for quite a while now. Along with her beautiful face, Ross also has top-notch talent that made her one of the most bankable actresses in the Hollywood scene during the '60s until the '70s. Though she experienced a couple of lows in her past marriages, the ever-dazzling star seems to have found the real love of her life with the actor and Hollywood legend, Sam Elliott.
We have to take note that they have been together since 1984, and their relationship is not showing any signs of slowing down- just like the beauty and fame of Ross. She revealed how much she loves to swim in one interview and that one doesn't have to be tested and rested when swimming. This might have been one of her secrets to better-looking skin and an overall fit appearance. Not to mention, Ross has been investing her time and energy in positive things to inspire and make her look younger through the years.
IMAN
Iman is a beautiful top model from Somalia, and she looks flawless for her age. Through her modeling work, she was able to afford her studies and badge a degree at the University of Nairobi, but as time went on, her earnings grew so high. There was even a point in her life when Iman was flying all around the world for photoshoots alone! Later on, she got married to the late singer David Bowie. Iman might be strong and firm to look at- all credits to her perfect jawline and body structure- but she has a soft spot, just like the rest of us.
After her legendary husband passed away, the timeless beauty needed some time before she can make it out into the spotlight again. Even a goddess like Iman still succumbs to the joys and pains of love. Shortly after, she began life as a businesswoman. The celebrity model has a firm that specializes in ethnic cosmetics, and we're sure that with Iman as the founder, any product will come flying off the shelves in no time.
LENA OLIN
The Swedish actress, Lena Olin, has been one of the most talented individuals in the entertainment scene for many years now. She also has the face to boot that shows no signs of aging whatsoever. Credits to her excellent physique and charm, she is hard to ignore even in a full house crowd. What most people don't actually know is that the beloved celebrity used to deal with patients and their health insurance as a nurse. On top of that, she has also served as a substitute teacher before jumping into acting.
Over the course of her career, Lena has been a recipient of various individual accolades, such as a Golden Globe for her role in The Unbearable Lightness of Being and an Academy Award for Enemies, A Love Story. The actress went head-to-head with some of the industry's biggest names, such as Jennifer Garner and Richard Gere. As an matter of fact, she even shared a brief relationship with the latter. Just a cutesy fun fact: this brunette beauty often wears a flower headdress to honor her land of Stockholm, as she always visits the beautiful country too.
MELISSA SUE ANDERSON
Melissa Sue Anderson started her career at a young age and rose to fame for portraying the character of Mary Ingalls in Little House on the Prairie. The blonde beauty's humble beginnings are rooted in doing commercials- and by that, we mean tons! She may not have a very long list of films during her acting heyday, but hers remain to be one of the most impressive filmographies- all credits to how significant the impact her roles brought to people worldwide.
Other films to her credit include Midnight Offerings, Happy Birthday to Me, and Which Mother Is Mine?, for which she garnered a Daytime Emmy Award. Anderson also published her autobiography in 2010 titled, The Way I See It: A Look Back at My Life on Little House. Unfortunately, we don't know much about how Anderson keeps her beauty. She's now 57 years old, but she still doesn't look her age. We're curious to know how she takes care of her skin, just like you!
GEENA DAVIS
Who would have thought that the beautiful actress Geena Davis is already 64? To be honest, she looks like she can carry her weight and go head-to-head with some of the younger artists of our generation based on her physique alone and how she carries herself in public. There isn't a movie where her beauty was not emphasized or even mentioned in most scenes. We can't blame the filmmakers for feeling this way – the same way we feel every time we see this brunette beauty – credits to her perfectly sculpted lips, compelling eyes, and perfect curves.
After all, not everyone as pretty as Geena can be as good at acting like her! The prominent Hollywood figure started off by getting a degree in drama from Boston University and managed to get herself into modeling after graduating from her studies. Aside from making herself busy in her projects in acting, Gina's also known as one of the elite personalities advocating for equal rights and privileges as well as protection of women not only in the industry but as well as in our community.
ANDIE MACDOWELL
The actress Andie MacDowell might not have experienced any issues financially, nor did she struggle just to keep her head afloat, but that doesn't mean she never went through rough patches in life. Over time, she has overcome her hurdles and became a very successful name, and offered some of the most significant contributions to the industry. To back that up, Andie has been the face of L'Oréal for more than three decades.
Aside from that, the beloved actress has been successful in her acting ventures, even securing a spot in S**, Lies, and Videotape, for which she earned an Independent Spirit Award for Best Female Lead and a nomination for a Golden Globe Award for Best Actress in a Motion Picture Drama. Andie's truly in a league of her own with her looks and her skills. Credits to her fighting spirit and her passion for the movie industry, she always seems to get her career back on track- not to mention that her beauty has remained steady over the years.
CATHERINE BACH
Catherine Bach has been a head-turner starting from the get-go, up until today- even at the age of 65. We also forgot to mention that she celebrated her birthday last March 1st, so we wish her many birthdays to come! The alluring actress found fame with her portrayal of Daisy Duke during the late '70s and the '80s in the action-comedy series The Dukes of Hazzard. Fun fact: while she was part of the hit series, her legs had insurance worth $1,000,000- which was, of course, mind-boggling at that time.
Many celebrities get their bodies or faces insured because it's their primary source of income. Catherine certainly made the right choice of body part- and we can't blame her! If we had legs for miles and a pretty face to boot, we'd want it safely insured as well. Even now that she's in her mid-sixties, it's still impossible to find a pair of walkers that are just as stunning.
DANICA MCKELLAR
Danica McKellar not only possesses the look but also has a brain to boot. She rose to fame thanks to her outstanding performance of Winnie Cooper in the hit television series The Wonder Years that ran from 1988 until 1993. She's also the voice behind Miss Martian in the animated TV series Young Justice. On top of that, her degree in mathematics helped her publish six non-fiction books under her name. These books are aimed towards middle and high school students who find math to be an overwhelming subject.
These books can also help these kids with their money management skills. When we said earlier that McKellar was both beauty and brains, we weren't kidding. In fact, with a contagious smile like hers, her wit, and rocking that brunette hair so effortlessly, she can run for a beauty pageant, but why should she be in one when she already won people's hearts and attention.
MORGAN FAIRCHILD
Morgan Fairchild is a well-known name in Hollywood and worked relentlessly during the 70s and 80s in a series of shows and soap-operas. She was known for her portrayal of Jennifer Pace in Search for Tomorrow and as the lead actress of Flamingo Road. She is now 70, but her looks suggest that she's only in her mid to late 40s. Probably the main reason for her youthful glow is her stress management since she hardly keeps track of her finances since her assets and savings are solid and intact.
We also found out that she's a huge fan of cosmetics, so it might have something to do with her looks. The blonde beauty also appeared in a few episodes in the hit show Friends, where she played Chandler Bing's mom. Although her character was a mother, it clearly emphasized that she wasn't an ordinary one. It goes the opposite since the role she portrayed was famous, sexy, young at heart, and young-looking. Credits to the show's casting crew; they couldn't have picked a perfect actress to fit the role!
DIANE LANE
Diane Lane is another celebrity on the list that defies the law of time because of her maintained beauty over the years. She is already 55 but decades younger than her age suggests. According to many reports, she put in a lot of investments in her looks, such as cosmetic cellulite treatment and others. However, she likes to go green and go with natural treatments. Diane makes sure she has enough water intakes for a day and consumes a lot of protein. She also keeps in mind the healthy portion of her food. With that in mind, we are learning that she never did any surgeries to maintain her natural beauty.
At an advanced age, Lane is still fitted for a variety of roles, even in the most romantic films. She acted toe to toe with one of Hollywood's finest romantic actors Richard Gere in a story written by one of the world's most romantic writers, Nicholas Sparks. Now, we can't imagine a more romantic trio. Credits to Lane's acting skills and timeless beauty, she fits whatever role she might be offered under the Tuscan sun!
CHARLENE TILTON
Charlene Tilton has been in the industry for many decades now and became a household name thanks to her role in Dallas as Lucy Ewing Cooper. She even won a couple of awards for the show that portrayed her looks as well as her talents to all of her peers in the industry. The gates of opportunity opened up for her after she parted ways with the show as she built up her credit score as well as her fortune in other projects around Hollywood.
Now that she's 61 and will turn 62 at the end of the year, she seems to be content with life away from the limelight. There is nothing more than a respected celebrity who invests in private life after retirement. Some famous people can't seem to get enough of their fame, and, even when they no longer have projects, they tend to create drama to capture the media's attention.
LUCY LAWLESS
Lucy Lawless is an actress from New Zealand that was known for her fierce personality matched with good looks. If you all remember the show Xena: Warrior Princess from the 90s, yes, you have guessed that right; she's the one that portrayed the lead role for the series. She also appeared in Battlestar Galactica from 2005 until 2009 as D'Anna Biers. It is somewhat safe to say that Lawless was a magnet with these types of roles and films. One of the many impressive things about her is that she fits with whatever hair color she rocks at the moment – ark, red, blonde, you name it.
She's currently 51 and will turn 52 at the end of March, but her look is far younger than her age. Many people assume that she's just like other ladies out there who are only in their late 30s. She looks exactly like how she looked when she was young; it is fascinating and puzzling at the same time. She invested most of her time keeping a healthy lifestyle and maintaining her skincare routine to look this flawless.
JULIE NEWMAR
Julie Newmar is not only known in the industry as a great talent, but she also knows how to maneuver her way around the business. Even without a financial degree, she was able to up business ventures using only her guts and creative mind. During her acting days, she slowly made a huge real estate network using her money and became really successful with it. Currently, at 86, and retired early from the entertainment scene, she still got her solid assets to back her up all the way.
She's also looking good and still gives out that youthful glow even at her age. There has been some talk on how come her original Catwoman role lay off. Whatever the reason was, Newmar knows how to put the past behind her and invests her time in more positive things instead. She recently gave credits to her gardening hobby, which, according to her, is an excellent factor in keeping her young, calm, and happy.
MAUREEN MCCORMICK
The singer, actress, and author Maureen McCormick is known for playing Marcia Brady on ABC's sitcom The Brady Bunch. She also starred in a couple of spin-offs over the years. Currently, at 63, she's still looking fresh and young for her age. However, she also experienced a couple of down moments in her personal life despite her blossoming career. Her reliance on harmful substances took a toll on her acting profession, and it almost led her to total loss of control with her life.
Good thing, she was able to bounce back from her predicament and even went on to appear as one of the casts in Celebrity Fit Club. Now, she is looking healthier and more youthful than ever. The blonde beauty still looks incredibly young, credits to her skin that looks radiant and glowing. We might have to steal McCormick's secret beauty routine for us to age like her – so flawlessly and gracefully.
BRIGITTE BARDOT
Brigitte Bardot was one of the premier personalities during the 50s and 60s. She had the face that would make all men insane and became one of the best-known sex symbols of that age. A rare talent that was born in France, she quickly jumped and grabbed the attention of her international audience after her role in And God Created Woman. She was even named the most liberated woman in post-war France. The success she gained in the industry was short-lived since she decided to retire early in her prime.
Currently, at 85, she puts a lot of investment in time, effort, and some of her fortunes as an animal rights activist. She is one of those rare actresses who didn't let herself go; even in her golden years, we still see a glimpse of her 60s era. Probably because her image is so unique that she invested all of her later years preserving it, and by the looks of it, she did a great job.
BRIGITTE NIELSEN
A few decades ago, many companies put a lot of investments in advertising their brand, and many of those contracts went to Brigitte Nielsen. The Danish talent also made a considerable effort in her acting career and became successful in it. During the 80s, she became part of famous films such as Red Sonja and Rocky IV.  She also appeared in her then-husband Sylvester Stallone in the 1986 film Cobra. However, after just two years of marriage, the two decided to part ways and moved on separately.
Now that she's 56, she has that "it" factor to her, and she even managed to grab a younger husband in the process. Credits to Nielsen's unique aura and very chic looks, she still manages to turn her head and steal the spotlight wherever she goes. Her current age makes us all want to stop being afraid of getting older, since she is living proof that age is just a number and the more we age, the more choices of styling there is which we can invest in and try one for ourselves.
JEANNE TRIPPLEHORN
The actress, Jeanne Tripplehorn may be late to the party and joined the ranks of Hollywood entertainers during the early 90s, but her looks seem to be stuck at that era, even if she's now 56 and will turn 57 this June. She had a few gigs in a local network during the early 80s, but her reputation skyrocketed after her role as a psychologist in Basic Instinct. Since her family has a history of cancer, she closely watches her overall health and she invested most of her time making sure she has a clean lifestyle.
Tripplehorn is very cautious with her diet, and that might have a huge effect on her looks. She was on the long-running and hit TV show Criminal Minds, and the brunette beauty captured more attention than expected. Her role as an FBI agent was tailor-made for her. Even fellow cast member and veteran actress Paget Brewster said in an interview that Tripplehorn is a phenomenon.
NANCY MCKEON
Nancy McKeon rose to fame during the 70s and 80s thanks to her role as Jo Polniaczek on NBC's classic sitcom The Facts of Life. Behind her tomboy-ish act in the series lies a completely stunning face that can light up everyone's day. Aside from her successful professional career in Hollywood, her personal life never faced any issues with bankruptcy. She also has a successful family life alongside her husband, Marc Andrus, whom she has been married to since 2003.
They pretty much lived a normal life afterward, and she did a good job keeping her kids' privacy intact even if she's a big star. McKeon originally auditioned for the role of Monica Geller in the hit TV show Friends. The part landed to Courtney Cox, but leave it the people's imagination on what could have been if McKeon has had portrayed the role. The world would have witnessed a different version of Monica, the same brunette beauty, but with a different portrayal.
SISSY SPACEK
Who would have thought that the lovely Sissy Spacek is now 70 and will turn 71 at the end of the year? Throughout her career, she's been consistently at the top of her game and has been on the receiving end of many awards and nominations coming from prestigious award-giving bodies. Even though she's one of the premiere actresses in the industry, she manages to live a life away from the clutch of paparazzi, and all of that happened thanks to her top-notch home security system.
With that out of the way, she managed to get a ton of goodnight sleeps that helped her maintain her youthful glow. She often plays the role of being a mother, but this iconic actress rose to worldwide fame when she portrayed Carrie's role. Both the character and the movie remained timeless. Up to date, the thriller film will be one of the most successful films of all time.
AMANDA BEARSE
The famous actress and director, Amanda Bearse, has been one of the staples in the American comedy scene. She rose to fame thanks to her jaw-dropping smile and her unparalleled talent, which she showed in the sitcom Married… with Children. People also praised her in the horror film Fright Night. Currently, at 61, she gives out that youthful glow that can be seen in ladies younger than her age suggests.
We don't know her exact secret on how she maintained her timeless look, but we are sure she didn't have to face any hardships financially.Her net worth is secured, all credits to her maturity and intelligence, investing in life's positive things, time, and financially wise. Bearse is one of the rare actresses who can rock a short hairdo look; in fact, we couldn't imagine her having any other hairstyles. Not just that, she looks even younger with her pixie cut as well! Go figure!
ANN MARGRET OLSSON
Ann-Margret Olsson left a mark in the music industry as the female version of Elvis Presley. She also starred in a couple of movies during the 60s and 70s, where she gained recognition and even praised from her peers. Up until today, even at the age of 78 (will turn 79 this April), she still continues to rack up her credit score with her non-stop projects. In fact, there's an upcoming comedy film currently in the pipeline and will be brought out to the public in the coming years. Her active lifestyle, paired with a healthy diet, seems to be her secret for her ever-youthful glow.
She was the first woman in the world who captured the king's heart, and Elvis proudly confessed his love to this redhead beauty publicly. While some might say that the king had never gotten over her, and that is probably the reason why his marriage with Priscilla was not ideal, close friends confirmed that Ann and Elvis called it quits a long time ago due to conflicts of their religion.
KAREN GRASSLE
Karen Grassle was one of the most unforgettable characters in the Little House on the Prairie that aired during the 70s until the 80s. She also appeared in various films and TV shows as an actress as well as a writer during the 80s. Without a doubt, her degree in English and in Dramatic Art serves its purpose and helped her career big time. She just recently turned 78 and seems to be involved in one way or another in the entertainment scene.
Even though she can afford to retire, she still has a long milage to with her tank. Her mother was a school teacher, and her father runs a small real estate business. She has combined acting, teaching, and directing during her career. She became widely famous for her role in Little House on the Prairie. Today, the beautiful blonde actress is aging classily and flawlessly.
AGNETHA FALTSKOG
Agnetha Faltskog is a legend in the music scene thanks to her contribution as one of the lead members of ABBA. During the height of their group's success, they were recognized as one of the elite bands in the world, selling millions and millions of albums worldwide. With their hefty bank account and a limitless credit card balance, they could easily get everything that they want in life. After the breakup of the band, she decided to try her luck as a solo artist, and she followed it up with almost two decades of hiatus from making music. She later went back and released a successful album after she sorted out her personal issues.
Agnetha, alongside her real-life best friends Frida, Benny, and ex-husband Bjorn, reunited for the successful musical Mamma Mia! Angetha was a great songwriter, hailed for her beautiful long blonde hair and fabulous body. Today, she is peacefully living on the farm without her grandchildren, knowing what she was back in the days. She said she wanted them to find out for themselves when they're old enough. Agnetha is still one of the most gracious women globally and one of the most humble. Her sweet accent and her love for natural aging wrinkles are what keep her beautiful.
VANNA WHITE
For those who love watching games shows, we bet all of our balance both in our bank accounts and our credit cards that you guys all know the lovely Vanna White. She is a famous personality with a radiant smile that brightens up the whole set of Wheel of Fortune since 1982. Who would have thought that a lady with that kind of appearance is already 63? Clearly, she looks younger than her age and can even compete with a lot of women way younger than her.
Aside from working as a hostess, she's also busy with her real estate business lately. This rare blond beauty with a perfect jawline and cheekbones is the best mother and wife to her family. Probably one of the things that keep her beautiful is her big heart. She is active on social media and posts positive messages and photographs once in a while.
BETTY BROSMER
Betty Brosmer, also known as Betty Weider, was one of the most famous fitness models back in the days. She's a well-respected bodybuilder as well as physical fitness experts, especially during the 50s. With all of her investments in her body and well-being, many expected that she would age gracefully. Currently, at 84, Betty seems to be way younger compared to most people of her age. We all know the secret behind her fountain of youth, and that is an active lifestyle and proper diet.
We also have to point out that a positive outlook in life can relieve the stress we experience daily. Compared to Hollywood giants like Marilyn Monroe, Sophia Loren, Ann Margaret, and Liz Taylor, but she has something that none of these legends had-dubbed as the world's first-ever supermodel. She has the perfect body measurement that could easily be either envy or inspiration to many people worldwide. Today, she continued to bring sunshine to everyone she encounters. Credits to her charm, her spark hasn't completely gone out. 
CHERYL TIEGS
Model and fashion designer, Chery Tiegs is considered to be the very first American supermodel in history. She appeared in multiple issues of various fashion magazines such as Sports Illustrated Swimsuit Issue and TIME that became one of the most iconic images in the 70s and even in modern pop culture. Although she quit her pursuit of a degree during her college years, based on the success and fortune she earned over the years, we say that would be the best thing she had ever done, at least financially.
Nowadays, she's been busy with her personal life and philanthropic activities. Back in the days, Tiegs was quickly one of the sex symbols. She was an inspiration to girls and women all around the world. Both young boys and grown men have posters of her hanging up on their walls. Her perfection won't seem to fade away anytime soon as she invested her time and effort into maintaining a positive beauty regimen and a healthy lifestyle.
DENISE AUSTIN
Denise Austin has gone a long way since she earned her athletic scholarship during her college years that also gave her room for not getting into student loans. After finishing her studies, she became a well-known fitness instructor of various health and fitness videos in the last couple of decades. Going by the way she looks, we would instantly tell that she is around her 40s, but in reality, she just turned 63 last February.
It is no surprise that the secret behind her youthful glow is her active lifestyle and healthy diet, so for those who wanted to change their habits and look for inspiration, look no further since Denise Austin is here.Did you know that one of the top secrets to looking young and feeling young is maintaining a healthy weight? Well, no, you do. Maintaining a healthy weight is probably one of Austin's strategies when she initiated her diet plans to have both the looks and the health.
KATHLEEN KINMONT
Over the years, Kathleen Kinmont established a reputation as one of the best in the industry in portraying characters in a horror flick. Her most notable films were Halloween 4: The Return of Michael Myers where she played the character of Kelly Meeker and in the 1990 film Bride of Re-Animator. Her career was nothing short of stellar, but her personal life was hit with multiple divorces that somewhat needed multiple intervention. She is now in her mid-50s, and it looks like she'll have her time away from the limelight.
This can be a good thing since a hiatus can be healthy to some celebrities and what others might now know is that they need to recover what they are going through just in time. We also have to consider that yoga might be her secret in maintaining her good looks. Not only does she have radiant skin, but she also has good health, which credits to Kathleen's discipline for maintaining her inner and outside glow.
SALLY FIELD
Acclaimed actress, Sally Field has proven a lot throughout her career. She has portrayed all sorts of roles, from being a victim to becoming a villain; she certainly has the acting skills to suit every character she has to play. She received multiple accolades from various prestigious award-giving bodies because of her excellent portrayal of her characters in her past projects. She also seems to know the secret for eternal youth, as she barely aged as years passed by.
She's currently 73 and will turn 74 at the end of the year, and she points it out in using nature's gift to maintain her youthful glow. She never put a lot of investment money in expensive cosmetic products. Instead, she uses coconut oil on her face as a facial cream. Field said that this is one of the most natural beauty products that the world can offer; it is organic and safe, especially for cosmetic allergies. She even recommended this beauty tip to women who are aging.
LORI PETTY
Lori Petty made a name for herself as an actress and director in various Hollywood films. Currently, at 56, she already achieved a lot in terms of professional success, and in return, she got herself a steady income that will keep her up from any personal loans. The secret for her timeless beauty still remains buried in her thoughts, but we are sure she kept herself free from any stress that may affect her aging process.
The results speak for itself, and if we take a further look at her role in Point Break, we can clearly see that her looks now is as almost the same back then. She also invested her time in more positive things in life, such as taking care of her body, skin, face, and inner glow. She still rocks her short hair, which is a gift that not many mature women can have. Petty appeared in the hit TV show Orange Is the New Black.
EILEEN DAVIDSON
Eillen Davidson was one of the most respected and well-loved models in the past. That's not shocking since she has an angelic face that would brighten up anyone's day. She later jumped to acting, and she found success in her new field. Her most notable roles throughout her career were, without a doubt, her portrayal of Kristen DiMera in NBC's soap opera Days of Our Lives and as Ashley Abbott in The Young and the Restless and The Bold and the Beautiful.
Her credit report hit a huge upside after she joined The Real Housewives of Beverly Hills, and that's all thanks to her record-breaking salary of $750,000 per episode. This blonde beauty with legs for days is not only a gifted actress-model; she is also an author. It is hard even to imagine someone as beautiful as Eileen can be intelligent, funny, kind, and charming as well.
LINDA HAMILTON
Linda Hamilton seems to be doing a good job avoiding any aging signs that come along her way. She's already just a few months away from going 64 this October, but her looks seem stuck in her younger years. For those who don't know who Linda is, she's the actress behind Sarah Connor's character in the Terminator film franchise. She also appeared in Beauty and the Beast, where she earned herself a pair of Golden Globe nominations and a spot for an Emmy Award nomination.
Hamilton didn't have any room to accommodate any hardships during her career with these kinds of projects. She invested her time and effort into her passion for acting and her love for the spotlight. Although it might be hard even to tolerate Hollywood at times, that is still where her loyalties belong. She is fierce and sweet, all wrapped up into one beautiful soul.
SHARON GLESS
Sharon Gless came from a family that's well versed in investments and how to run a business. However, she wanted a different route for her life, and that's when she decides to join in the entertainment scene as an actress. Though Sharon came in late to the party, Gless still significantly impacted her roles, especially in her role as Maggie Philbin on Switch. Over the years, she collected ten Emmy Award nominations and seven Golden Globe nominations. Sharon successfully got her Golden Globe in 1986, and her Emmys came in 1986 and 1987.
She'll turn 77 this May, and by the looks of things, she's not ready to slow down anytime soon. Gless always possesses one of the most charming personalities in Hollywood. She also has an incomparable sense of humor and a contagious laugh. She continues to rock her pixie cut, which suits her very well. This blonde beauty is one classy lady, credits to her noncontroversial life and her respected career in show business.
TANYA ROBERTS
Victoria Leigh Blum, or professionally known as Tanya Roberts, is one of Hollywood's premier leading ladies. All of the fame can be pointed out towards her stunning looks and dashing acting skills. Before she rose to stardom, she had issues finding a good living and a permanent home. For that reason, she mostly lived all across the country until she settled down in New York City, where she eventually became a fashion model; the rest is what they called history!
She's already in her mid-60s, but her looks remain relevant compared to younger girls nowadays, and it is all thanks to her natural beauty! Tanya also appeared in a James Bond film. She has undeniably one of the most unique and exotic beauties in the world of actresses. We would do anything to get a sneak peek into her room of beauty secrets so that one day if we're lucky, we could age just like her.
MARINA SIRTIS
The fabulous Marina Sirtis was well-remembered for her role in Star Trek: The Next Generation and other movies in the Star Trek franchise as Counselor Deanna Troi. If we take a closer look at her today, she seems to have stopped the hands of time as she barely aged throughout the years. Currently, at 64 and will turn 65 this March, she never faced any issues with her finances since she did a great job managing the money that she earned throughout her career.
Though she's still working in the industry, she'll have just the right amount of savings and security that Marina needs by the time she retires. It wasn't always a bed of roses for this brunette beauty. In 2019, her husband passed away in his sleep, which led to the heartbreak of Sirtis. However, as painful as the incident was, she learned t accept that life happens, and she has to invest her energy and focus on the people that are still here.
LYNDA CARTER
The 68-year-old Lynda Carter still has what it takes to portray her most well-known character during her time in Hollywood. For those who are not in the loop, she was the first prominent star that popularized Wonder Woman on the silver screen, though she's not the first to play the character. Before she grabbed the role of our favorite superhero, she was crowned as Miss World USA 1972 and got to the top 15 at the Miss World 1972 pageant.
Anyone that's interested in maintaining their youthful glow should be prepared to put a lot of investments in sunscreen just like Lynda Carter did. Lynda is the new generation superhero Gal Gadot, which comes as no surprise for the two since that is how people act. Gadot never forgets to pay tribute to Lynda from time to time on her Instagram account and a few of her public speeches, saying that Lynda will forever be an icon and she is just one of the many women who Lynda inspired.
DIDI CONN
Didi Conn has been in the industry for ages, but her looks barely aged as time flies by. She's currently 68 and still showing no signs of slowing down from her acting career anytime soon. She's well remembered as the star that appeared in the 1978 romantic-comedy film Grease. Didi was also seen in Benson and the children's drama show Shining Time Station. Because of her natural beauty, she never took any huge investments to enhance her looks, unlike most of her peers that resort to expensive surgical treatments.
Now that her schedule is not as hectic as before, she now has plenty of time to do her regular exercise routines. Her quirky personality still prevails even after all those years. She still has a unique look, and a presence like candy that can light up an entire room no matter how dark and brooding that room might be. We guess her role in the iconic musical has a hard time leaving her, and she's doing everything she can as well to have it preserved, credits to her natural sweet appearance and grace.
JILL ST. JOHN
If you happen to see Jill St. John a couple of decades ago, you will instantly think of her as an angel that was brought down to heaven because of the way she looks and how she carries herself in public. Even today, at 79, we can still see a striking resemblance to her former glory. Though she didn't have a lot of movie credits under her name, she never experienced any hardships when it comes to her financial situation. She probably had excellent money management skills that helped her get through even if she's not that active in Hollywood.
Jill' s noncontroversial life is probably for the best, and it served as an excellent investment to her overall health and timeless beauty. Being overexposed in the spotlight has its downside. We bet every actor in the world agrees with us on this. Jill's career path was not ideal; however, she is still one actress to be remembered, as so obviously, her name is included in this list.
BEVERLY D'ANGELO
Beverly D'Angelo was the gorgeous actress that portrayed Ellen Griswold in the comedy film franchise National Lampoon's Vacation. She doesn't only have a look, but she also had the talent to stay on top of her game. In fact, she earned a couple of Awards in her home including a Golden Globe Award for her role in Coal Miner's Daughter and an Emmy Award in the dramatic film A Streetcar Named Desire.
This movie is one of the most timeless films of all time. Having to star with Hollywood giants like Vivian Leigh and Marlon Brando is a privilege beyond compare; it is like a jackpot addition to one's resume if we are talking about employment here, which we are. Aside from acting, she's also a capable singer and even a backup singer before venturing into acting. We bet those awards, together with her family, are secured with her top-notch home security system.
MAUD ADAMS
For an actress to be featured as a Bond Girl, they need to have that stunning looks and exceptional talent in acting, good thing Maud Adams has it all. She not only appeared in a James Bond movie once but on multiple occasions, and that goes to show what she can offer back in her prime. Now that she's 75, she still has traces of her former glory and that eminent beauty still remains the same.
We haven't heard about her much recently. Still, she's doing just fine. She handles her finances correctly, credits to her intelligence and maturity, managed life after showbiz responsibly, and never wasted a minute of her time trying to cross a much negative path. With her fierce gaze, her ash auburn hair, her height, and her charm, Adams will forever be hailed as one of the most beautiful women in the world.
DAWN FRENCH
Over the past couple of years, there are obvious changes that happened in the entertainment scene, but Dawn French's relevance still remains the same. The same can be said about her looks since she barely aged over the last couple of years. No need to put a lot of investments in skincare and according to Dawn, she only uses moisturizers to keep her face and skin refreshed. So for those who wanted to achieve the same level of youthful glow, take Dawn French's advice, and we are sure you could never go wrong with moisturizers.
Now that's a classic tip for skincare! For someone smiling as Dawn, wrinkles and marks around the lips and eyes can easily be visible at an advanced age, but credits to her optimism and skincare routine, she has successfully managed to drive all of those things away. Dawn is quite the entertainer back in the days, dazzling us with her brunette beauty, sense of humor, charm, being a presenter, and a comedian too many times. Now, we still can't get enough of her, and she never seems to get boring no matter how long it's been since she first captured our hearts in the industry.
ELIZABETH PERKINS
The actress Elizabeth Perkins may be close to her 60s now, but her looks can still be compared to women in their 40s. That's how great how diet and exercise can affect our looks. Though she's constantly working with her medical insurance about her latent autoimmune diabetes, she seems to get it under control. Throughout her career, she was well-recognized by her peers as one of the best in the industry, and she even got a couple of accolades to boot. These include three Primetime Emmy nominations and two Golden Globe nominations that she got from her role in Weeds.
Her voice was also a big part of the hit cartoon Finding Nemo. This only proves that even today, she is still in demand, not just with her facial asset but also her overall acting and sweet voice. She has a stare and a smile that can make men all over the world at any given age fall in love with her, even with just one glance. She looks so young in her six decades on Earth that it is almost unbelievable!
GWEN STEFANI
Would you believe that this blonde beauty is now in her fifties? We doubt it, but the No Doubt lead singer just turned 50. Gwen Stefani is notable for her pop-rock music and eccentric fashion sense. Songs to her credit include Don't Speak, Hey Baby, Just a Girl, and Hollaback Girl. She also had business investments in establishing a clothing line called L.A.M.B. Over the years, Stefani has looked the same: fair and flawless, slender, and alluring. Her beauty tip is merely staying out of the sun, explaining Stefani's porcelain Snow White skin. The talented singer-songwriter believes in religiously putting on sunscreen when going out.
She also recommends removing makeup before going to bed, credits her fiancé Blake Shelton, and making her feel and look young. Stefani proudly revealed that the most significant factor in staying beautiful through the years is staying in love. She might have had to go through her ex-husband's infidelity in the past. Now, blessed her with a second chance of real love. She and Blake's love story had us all going B-A-N-A-N-A-S!
DEBRA MESSING
Debra Messing graduated summa cum laude with a Theater Arts degree at Brandeis, which led her to be admitted at the Grad Acting Program of New York University's Tisch School of the Arts. She gained international fame when she portrayed the lead role in the sitcom, Will & Grace. She also starred in The Starter Wife, Along Came Polly, and Nothing like the Holidays. She is now 51 years old. She starred in her first romantic comedy film, The Wedding Date, alongside Dermot Mulroney.
The film was the best movie of the year in its time! Being on a more flat-chested side, people asked Debra if she ever considered getting a boob job, and her answer is firm no. She believes in natural beauty and that a woman can be beautiful no matter her size and shape. When asked about her beauty routine, she voiced that she likes to use vitamin C cleanser, vitamin C serum, and nourishing masks on her face. No wonder her face is glowing!
SHANNON TWEED
Shannon Tweed is considered a legend and one of the most successful personalities of mainstream erotica. She also became a model for various magazines such as Playboy and even became a Playmate of the Month for their November 1981 issue. Because of her dazzling looks and unparalleled charisma, she easily became Playboy magazine's Playmate of the Year for 1982. Luckily for her, she never experienced any issues with her married life, especially issues coming from separation or infidelity.
Since 2011, she and her husband, Gene Simmons, have been together, and it looks like their relationship remains strong as the years passed. She is the most successful mainstream erotic thriller actress in the world, as people would say. Today, she still has that youthful glow, gorgeous blonde hair, perfect body, undying charm, and wit, and we have to confess that we are just dying to know what her beauty routines are!
HEATHER KOZAR
Since we are talking about gorgeous personalities, no doubt, Heather Kozar should be included in this list. For those who don't know her, we will give you a quick refresher on who she is. Kozar was one of the hottest models during the 90s and early 2000s. She conquered the scene with her stunning look and innocent smile, and with that, talent agents never failed to notice her potential for getting projects.
Their investment paid off as she became one of the top models for Playboy magazine and even became Playboy's Playmate of the Month for January 1998. She also appeared in a couple of shows such as The Price Is Right in 2001 until 2002. This classic blonde beauty compared to the legendary Marilyn Monroe, which look is what she was going for when she decided to invest her time in the show business. She doesn't look a day over 30 at all, even though she is now in her 40s!
DONNA MILLS
For many years, a lot of people have been asking the secret behind Donna Mills' everlasting youth. Considering that she's already 79 and will enter her 80s at the end of the year, she is clearly head and shoulders above the peers of her age. Many of her fans speculate that she put up a considerable chunk of her assets for various skincare products, considering that this is what most wealthy mature women would do to stay young. However, Donna is still yet to verify that.
What we can say confidently is that, because of her natural beauty, she was able to make the most out of her looks. That's one of the perks of having good genes. Having good genes is undeniably one of the most significant factors to staying beautiful even at an advanced age. Genes can't fake someone's looks. Credits to Mills' DNA, Mills continues to age flawlessly, and we think it runs in the family.
ANGIE BOWIE
Angie Bowie was once part of David Bowie's life before they ended their marriage and parted their separate ways. Imagine being married to a rock legend whose style changed the music industry forever. However, don't be mistaken that she only reached her fame through her former spouse. She was a well-respected model and actress even before she met David. Not only that, she is a journalist as well, and a very clever one at that.
After just a few years, she started her writing journey, which eventually led to her going the more professional journalism route. Now that she has entered her 70th year, maybe it is the right time to settle things down with his son, the director, Duncan Jones since they are known to have a family issue between them. We hope they can work through their problems as there is nothing in the world more important than family.
KELLY LYNCH
Kelly Lynch, an actress, and model came to limelight with the role she played in the 1988 film titled Cocktail. The dazzling actress at that point was featured with the late actor Patrick Swayze in Road House and showed up in various Hollywood films starting thereon. At the point when offered to depict the role of Catherine Tramell in Basic Instinct, she declined; however, she got more roles in other projects.
The line that goes, when The Lord closes the doors, somehow He opens the window applies to almost every person who aspires to a career in show business; whether they're religious or not, it is the theme of the message tailor-made for their journey. The 59-year-old appears not to age by any stretch of the imagination. She is married with a daughter to Mitch Glazer, a producer and author. She has her investment and is doing well when it comes to financial aspects.
GINA GERSHON
The lovely singer, actress, and author, Gina Gershon was known for her past projects in films such as Cocktail during the late 80s. Because of her excellent work ethic and unparalleled beauty, she quickly rose through the ranks and appeared in numerous films during the 90s. Her Hollywood stock rose thanks to her role in films such as Showgirls, Face/Off, and The Insider. She's currently involved with Riverdale and plays the role of Gladys Jones in the series.
Not everyone who hit the movie industry in the 80s and 90s can make it to the screen today; credits to Gershon's good looks and good acting skills, she still has her chance to shine even at a mature age. She is in her late 50s, and considering the things she is doing right now, it looks like she still has plenty of gas left in the tank. It doesn't look like she is going to retire from the showbiz world anytime soon.
DEBBIE HARRY
Debbie Harry is considered a veteran performer in Hollywood. She has been making a name for herself since the 60s. Blessed with unrivaled looks, a strong personality, matched with her fantastic singing talent, Harry and her band known as Blondie has soared at the top of their career from 1979 until the late 90s. Her hard work paid off as she never had any rumors that she was having financial troubles.
Instead, she sorted it out with smart planning and a good sense of money management. Harry is still active nowadays in the business world and on social media keeping the world updated on what's going on in the life of a former rock star. The blonde beauty can still take a person's breath away in just one glance. She remains beautiful beyond compare.
MICHELLE PHILLIPS
Michelle Phillips is a few years closer to her 80s, but her looks are still way younger than many women of her age. It seems like this is one of the perks that come in when you are born with exceptional beauty and unparalleled talent. She was one of the founding members of the rock vocal group The Mamas & the Papas that reign supreme during the 60s. Together with her then-husband, she, John Phillips, led the way and brought them fame and money as their stock continues to summit.
Unfortunately, she and John ended their marriage and once and for all put an end to their relationship. The two remain controversial, although they seem to be good friends after their band broke up. Credits to their love story, many people were still inspired, especially with their music and career. Michelle stayed beautiful, young, and glowing after everything that went down in her personal and professional life.
BARBRA STREISAND
Barbara Streisand is widely considered as one of the most successful music personalities out there. She is one of the biggest and most popular names the movie industry has ever known. She is a triple threat since she can bust the moves, sing, and act. She also has the voice and considered to be one of the most challenging singing representatives to beat both in quality and in successfully belting notes She started off at a young age in the entertainment scene, and it is no wonder why she already reached more than the six-decade mark for her career.
Streisand is no stranger towards prestigious accolades and merits as she regularly receives them during her prime. Along with that, she's blessed with wonderful looks that are still apparent even today. With the kind of fortune she was getting, she remained true to herself and embraced the beauty of aging. She invested in maintaining a healthy lifestyle and a good beauty care routine instead of jumping into plastic surgeries.
MEREDITH MONROE
Meredith Monroe started off late to the party but still made a huge impact in Hollywood when she arrived. After graduating from her studies in high school, Monroe hired a moving company and relocated to New York City to pursue a career in modeling. With the way she smiles and projects herself, it is easy for her to grab a couple of clients for her modeling gig. The blonde beauty does not seem to age over time. Many people say that it is because of her slim figure, while some also say that it might be because of her frequent change in haircut, never one that is the same every year, which keeps people excited with her constant new looks.
She got what she was looking for as she was featured in a couple of TV commercials before jumping to the mainstream media scene. One of her significant projects that we are all familiar with was when she was part of Criminal Minds cast as Haley Hotchner, the BAU chief Aaron Hotchner's wife. Monroe's character was cut short after the fifth episode of the show, which was a bummer to many viewers since her character was so deeply beloved. Not only that, her name passed away in an unfortunate manner.
DEBI MAZAR
Debi Mazar made a reputation out of herself in various movies in the past for portraying strong ladies with over the top sharpness of tongue. She made a debut in the mainstream entertainment scene in the 1990 classic Goodfellas as a supporting cast. But her talent and her looks became too bright to content, and she quickly found herself doing major roles in the next couple of movies she starred in.
Her investments in her character paid off as she got one of the leading roles in Civil Wars and L.A. Law. She's currently in her mid 50s but her looks remain the same as it was before her prime. This brunette beauty has the versatility to her looks and acting, which helps her invest in more roles; it seems like it can suit her for any part she portrays on in any TV show. Lately, she is one of the main casts of the hit TV show Younger. She also has a unique speaking voice.
JANE FONDA
Jane Fonda has been in the industry for ages, and she almost got all the accolades she can collect over the course of her career. She's one of the premier actresses of her time and a stunning fashion model. Coming from a lineage of actors and actresses, it is only apparent that she would follow the footsteps of her parents and join them in the Hollywood ranks. Because of her strong beliefs, she was arrested back in the '70s and hired a personal lawyer to help her defend herself. She was suspected of carrying illegal drugs but was later released since the authorities found that it was only vitamins.
Fonda was again caught in the center of a scandal only recently since she stood up for her rights in one campaign rally. She is active on Instagram, and she continually reminds people of the time she almost committed a felony the second time around in her life and how she was not ashamed of it. She starred in Book Club with Diane Keaton and Candace Burgen, and her role as a younger-looking golden woman is tailor-made for her.
SHIRLEY MANSON
For those people who like alternative rock music, especially for those who enjoyed listening to the '90s music, we bet that you have heard the rock band Garbage and their lead singer Shirley Manson. She also tried her luck in acting and won a spot in the final season of Terminator: The Sarah Connor Chronicles as the shape shifting machine with the name of T-1001 Terminator. She's still heavily involved in the entertainment industry nowadays, even if she will be in her mid 50s this coming August. She probably also had a couple of investments laid out in case she wanted to retire early from creating music and acting.
The redhead Irish beauty is known for her unique style and rebellious attitude. She has brought a whole new different side to rock and roll music, which the world will forever be grateful to her. Her contribution to the music industry is unforgettable, and she credits her inner creative self and imagination. Manson's passion wasn't the only one that didn't fade away; if there's one thing that didn't fade away while she ages are her beauty.
LAUREN TEWES
Lauren Tewes rose to fame thanks to her classic The Love Boat as the lady with a lovely smile, Julie McCoy. Before that, she used to be a model and endorser of a tea brand commercial until her agents and her lawyers finally got a contract for her to enter the mainstream media scene. We last saw her on the screen during the mid-'80s as Tewes decided to retire early to retreat to her family, where she can spend quality time with them.
Credits to her decision in investing for her golden years with herself and her family at the comfort of her own home and places she'd want to be, she won't be having any problems with money loans in the future. Not a lot of celebrities can have the guts to retire at an early age since show business is a hard thing to give up, but for someone as joyous as Tewes, she is just grateful that she made her mark in the movie industry and Tewes got to spend some time in doing what she loves the most.
ANGIE HARMON
Film actress and model Angie Harmon seems to know the secret to eternal youth. Look at her. Even in her late 40s, her looks still have a considerable resemblance to how she looked over a couple of decades ago. She became known as Ronica Miles in the 2003 film Agent Cody Banks. She also starred in Baywatch Nights during the mid-'90s and as a regular cast of Law & Order. She's a strict Christian, and Harmon always emphasizes the importance of prayers in our daily life.
Probably, the secret behind her timeless beauty lies with peace of mind and not just with huge investments in anti-aging products. She always credited God as the center of her career, personal life, and everything that she has. She was also the actress who, when asked what her beauty secret was, pointed out to God. She said she remains to get the Lord's strength to maintain good health and a willingness to improve her lifestyle day by day.
CHRISTY TURLINGTON
Christy Turlington is one of the most popular supermodels of the late 1980s and early 1990s. She was the face of Calvin Klein's Eternity campaign and also of the makeup line, Maybelline. A cum laude graduate of Bachelor of Arts degree in Comparative Religion and Eastern Philosophy from New York University, we can say she is definitely beauty and brains! Now, as we all know, beauty is a rare gift, brains, even more. Let alone a combination of beauty and brains. The two combined is just a pure package! This supermodel who improvised the version of immortality is a few of the lucky ones.
Turlington founded a non-profit organization in 2010 called Every Mother Counts, which aims to support maternal health programs. Now at 51 years old, she credits using beauty oils at night to nourish her skin, giving her face a youthful glow. We would certainly keep her beauty tips in mind, especially after seeing her latest photo at a charity event wearing a black turtleneck. She is excellent at being a philanthropist as well. How could a woman in her 50s possibly look like that?
CHARLOTTE ROSS
Remember Eve Donovan on the soap opera Days of Our Lives? She is portrayed by no other than Charlotte Ross. Her other TV credits include Frasier, Law & Order, A Kiss So Deadly, and Jake in Progress. She is formerly married to Michael Goldman and later parted ways in 2008. She is now passionate about being an animal rights activist and supported PETA's anti-fur campaign. Ross is now 52 years old, but not much is known about how she maintains her blonde bombshell beauty. Maybe she invests in anti-aging skin care products or having regular appointments with dermatologists.
At 52, she resembles so many beautiful younger actresses. She is often compared to or mistaken as either Australian actress Margot Robbie or supermodel Hailey Baldwin Bieber. In case you haven't noticed it yet, many actresses, not just on this list, but from the 80s and 90s, have roles on the TV show Law & Order. Well, credits to them, the younger generation still gets the pleasure of watching these timeless beauties even in their later years.
KATEY SAGAL
Katey Sagal is a singer-songwriter and actress who is remarkable for her role as Peggy Bundy in the TV series, Married…with Children. She also portrayed as Gemma Teller Morrow on the series Sons of Anarchy, for which she garnered the 2011 Golden Globe Award for Best Actress in the Television Series Drama category. Sagal has been vocal about her past drug addiction of over 15 years. Thankfully, she has been sober for 30 years now, and she looks amazing. She is passionate about music and was the backup singer of Bob Dylan and Bette Midler. Studio albums under her credit are entitled Well…. and Room.
Not so many years ago, she appeared in the hit movie Pitch Perfect 2. She played as one of Bella's mom, Emily, which happens to be Hailee Steinfeld's character. Both Steinfeld and Sagal have gorgeous dark hair and long slim body physique. She even showcased some of her singing talents in the film. The two were like sisters because it looked like there was even an age difference.
CHERYL LADD
Cheryl Ladd rose to prominence in 1977 when she portrayed as Kris Munroe in the television series Charlie's Angels, in replacement of actress Farrah Fawcett-Majors. She also starred in films like Millennium, Poison Ivy, Purple Hearts, and Permanent Midnight. Ladd originally planned to pursue her music career and has five studio albums to her credit, such as Dance Forever and You Make It Beautiful. She is also a book author and published The Adventures of Little Nettie Windship in 1996.
Ladd is indeed a woman of many talents, she is an angel, and she invested her days in proving to us that it's true. Even now that she is fast approaching her 70s, she looks as gorgeous as ever. We wonder what her beauty secret is. She is one of the few veteran actresses globally, with her shiny gold hair and flawless porcelain skin, who remained classy both in her on-screen presence and in maintaining a private life always from all the press.
ANGELINA JOLIE
The award-winning Hollywood superstar Angelina Jolie is one of the most beautiful actresses. Top-grossing films to her credit are Girl Interrupted, Lara Croft: Tomb Raider, and Wanted. Her most recent film is the sequel of Maleficent. When asked about her beauty secrets, Jolie shared that she uses an antioxidant skin-perfecting cream daily. She also emphasizes the need to only wear minimal makeup and wear sunscreen daily. Indeed, less is more for the eternal beauty that is Angelina Jolie. She is also widely recognized for her contribution to philanthropy and was recently honored by Queen Elizabeth II for campaigning against sexual violence.
Jolie is an icon today, and she will stay that way for a very long time, even after she's long gone. She made her mark in Hollywood so many ways – from her original luscious lips that became an inspiration to many cosmetic surgeries to being the most beautiful woman in the world. Those and not to mention her equally famous ex-husband Brad Pitt, her love for children in Africa, her foster kids, and a few controversies in her personal life. There is no doubt that Jolie is still as beautiful now as she was before.
GRACE JONES
Grace Jones is one of the most famous models back in her prime. She not only appeared well-dressed on the runway, but she also used skills and techniques she earned and applied to on stage for her performance as a singer. She also tried her luck in acting and got included in the action film Conan the Destroyer, where she played alongside Arnold Schwarzenegger. She also starred in a Bond film during the 80s in A View to a Kill. She still has a few projects here and certainly doesn't allow anyone to get in the way of her wardrobe, even in her 70s.
This Jamaican superstar is such an inspiration to many people. Even in her golden age, she spends her days expressing her passion in life through fashion and style that is so unapologetically herself. We must give her credit for how amazing she looks, and unarguably, she will stand out no matter where she is in the world. We must admit that not a lot of people in their 70s can pull off her style and rock the clothes that she's been wearing.
SHERILYN FENN
Sherilyn Fenn is known to have a strong personality with matching good looks that catapulted her to stardom during the early 90s. She rose to prominence thanks to her part in the hit horror series Twin Peaks as Audrey Horne. She was the epitome of classic beauty that got reincarnated during the 90s, and with that, she instantly got her ticket towards a successful life without any fear of messing up her record. However, her superstar status didn't last long, and she got considered in less mainstream shows as years passed by.
Most fans speculated that it was the direct result of her being too straightforward about the roles offered to her. Even with a more discreet showbiz record, she still managed to be a part of more or less 45 TV shows, movies, and other projects. Honestly, the entertainment world should give credit to Ms. Fenn; she stood up for herself by taking what she wants to do and the things she wants to be a part of, turning down those not so much a priority of hers to have. Nowadays, we need more people like her.
LORETTA SWIT
During the 70s television, there were only a few names that topped the Hollywood scene for talented, beautiful ladies, and one of them was Loretta Swit. Swit became a household name – thanks to her role as Major Margaret "Hot Lips" Houlihan on the hit American war comedy-drama M*A*S*H. She was one of the best in the industry. She was even awarded a pair of Emmy Awards for her effort. In her 80's, she's still active in the entertainment industry as part of the cast of the movie Play the Flute.
Because of her excellent money management skills, she can retire anytime without worrying about her finances, credits, and how well she managed a well-balanced life both for her career and family. Not all famous women who started acting so long ago can maintain a decent lifestyle, but Swit did. She has a solid fan base even up to date, and we can't argue that her personality is so versatile that it can pass for any role Hollywood has to offer her – from villain to good mother to sexy lover.
KIM BASINGER
American actress, Kim Basinger, has one of the most beautiful faces in the industry. With that, she managed to make a name for herself in the modeling scene in the Big Apple during the early 70s. She later hired a moving company and relocated to Los Angeles and gambled her way towards the mainstream film and television scene. Her decision paid off, and just after a few years, she became one of the most prominent ladies in Hollywood for the next two decades. She's currently in her mid-60s, but because of her natural beauty, she managed to maintain her youthful glow.
Basinger is one of the most famous actresses of her time. Today, she became a part of the second and third franchise of the hit Fifty Shades movies. Even though her role as a villain, she created a whole new life in the second and third parts of the film as she was the lovely lady described in the books. We can see why Christian Grey was intimidated and drawn into her. In real life, Basinger would've gotten ten Christian Greys at one if she would want to, credits to her taking care of her beauty even at an advanced age.
CLAUDIA WELLS
Claudia Wells could have been one of the biggest stars in Hollywood if it wasn't for her unfortunate hiatus during the 90s when her mother got diagnosed with cancer.  Sometimes, a person must sacrifice an essential part of her life to take care of another, which is not exclusive to celebrities. It is never about choosing, and it doesn't mean that the other one is less important.
For those who don't know, she was the actress behind the beautiful character of Jennifer Parker in Back to the Future. Though Claudia never reprises her role in the next Back to the Future movies, she clearly left a mark in the entertainment scene thanks to her one of a kind personality and stunning looks. During her absence from the limelight, she put up a little investment venture as a backup plan in case they need any financial cushion.
REBECCA DE MORNAY
Who would have thought that the gorgeous Rebecca De Mornay already crossed her 60th year of existence? For those who are not in the loop, she's one of the premier talents in Hollywood, especially during the 80s. She received a huge breakthrough in the 1983 film Risky Business. After that, success followed her and made her a box-office superstar. As expected, her investments reflect the fame and fortune she got from acting and was never considered a risk for getting into financial loans. She's still active in the industry and was seen in various series a couple of months ago.
Rebecca's role in the classic movie alongside superstar Tom Cruise was a timeless act. She was a part of something undying, and no one can take that away from her. Many people will agree if we say that the role of a mature, sexy, intimidating, good girl gone bad and vice versa was tailor-made for Becca. No one would've done it better, and now, no one could invest in self-maintenance better than she does.
DEMI MOORE
To her fans, it's hard to believe the fact that Demi Moore is already approaching her 60's. The famous actress was famous for her starring in The Breakfast Club and St. Elmo's Fire in 1980s as Brat Pack, and made a successful transition in 1990s. She created lots of classical role and receive critical acclaim in the 1990s for his excellent portraying in the Ghost, A Few Good Man and Striptease. And now she looks exactly same as when she did film in the 1990s. Demi Moore is truly ageless and timeless.
Moore owned the 90s, credits her raw sex appeal, her perfect face, brilliant acting, undying movies alongside handsome Hollywood legends, and the pixie cut that perfectly suits her. Pixie cuts rarely fit a woman, but Moore was brave enough to try one even in the 90s. She may have had issues with her childhood that led her to a troubled marriage, not just one but two, but credits to her for opening about her story to the world. Just like she inspires people with her story, she encourages more people to steal whatever she's doing to look so young today.
ALICIA SILVERSTONE
When you see Alicia Silverstone now, you probably never believe that she has been almost 43 years old. The actress who blessed by time was best known for her classical role, Cher in Clueless. We all remember everything about Cher, like her smiling, the yellow plaid outfit, her "As If". Today she is timeless and ageless, and she gave the credit to natural beauty products and vegan diet. Silverstone always had one of the gorgeous faces on international TV. Her classic chick flick was an original of almost everything; the movie is continuously being envisioned to many scenes, commercials, even in Iggy Azalea's Fancy music video.
As she grew more mature, Silverstone starred in Blast From The Past with Brendan Frasier, and her beauty couldn't have blossomed more. She was so beautiful in every scene, from angle to angle. Nowadays, she continually goes to the gym, and although there were rumors that said she has body odor problems, it was never confirmed. Besides, if a person is in the gym, it is entirely natural. She redeemed herself by maintaining a beautiful younger look, all credits to her iconic blonde hair, flawless skin, and healthy figure.
EMILIO ESTEVEZ
Emilio Estevez is widely known for starring in The Breakfast Club and St. Elmo's Fire as a member of the acting Brat Pack of the 1980s. Although this tag once deeply troubled him 30 years ago and made him make his way into transformation and break the stereotypes in the following years. Today, the Brat Pack has become a nostalgic symbol for public. As the "unofficial president" of the Brat Pack, Emilio Estevez spends his more time behind the camera; however, he is still looking charming even at his late 50s.
As a Latin Hispanic male who is fast approaching his 60s, it is so unbelievable how Estevez maintains such a babyface. We must give credit to his well-balanced lifestyle and a good diet that makes a great combination in making him look younger by the year if that's even possible. Plus, we can't deny that the actor has a very handsome face that would undoubtedly capture ladies' hearts no matter what age he may be.
BJÖRK
The gorgeous performer from Iceland became a world-class talent thanks to her distinctive style in singing and songwriting. She also made a name for herself as a record producer, DJ, and actress. She dominated the electronic music style scene for more than four decades and released a couple of tracks that topped the charts in many countries. She is in her mid 40's, but her beautiful eyes still set her apart from the rest of her peers.
There were also no reports that she's financially troubled and no signs of personal struggles showing in her background. This Irish superstar and legend changed the music industry by her unique and one in million contributions and has particular tastes when directing her music videos. It gets more interesting since Bjork does not appear to be aging. We must give credits to her investments in maintaining a healthy and well-balanced lifestyle.
FABIO
Fabio Lanzoni was one of the most popular leading men featured in romance novels during the 80s and 90s. He later became part of the 1993 series Acapulco H.E.A.T. as one of the main characters of the show. Over the years, his name and pictures still remain relevant, and you might see him in a couple of novels sitting on your bookshelves. He also didn't have any major issues along the way, like going into the bankruptcy limit, unlike most of his peers.
He's also fond of motorcycles, and his passion for the outdoors might be the reason why he's still looking young, even at the age of 61. Fabio remained unmarried all these years. The defense will be unknown to fans, and we are guessing it will be like that for a while, and people will have to deal with it. We must give credit to his charming looks and gorgeous long hair that suits every leading lady she has. With Fabio on the cover of every novel, people cannot wait but to start reading every single story in the world.
Jimmie Walker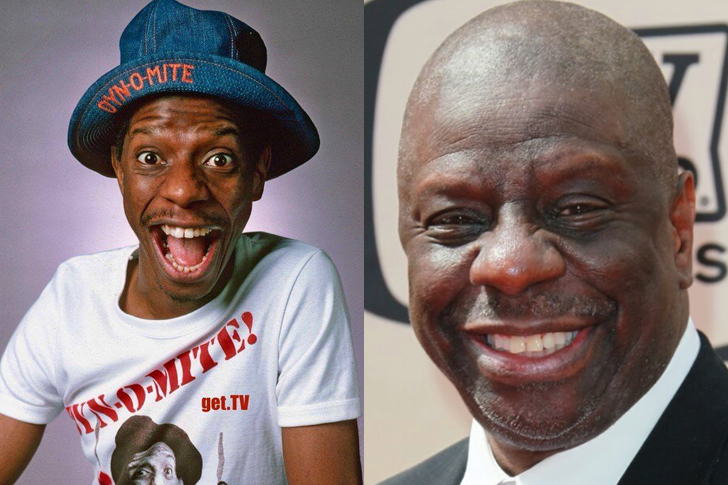 Jimmie Walker is a well-known American comedian and actor. His most notable acting credit probably came when he played the role of J.J. Evans Jr on the hit CBS television show Good Times. Subsequently, he received several accolades, including a nomination for a Golden Globe Award for Best Supporting Actor In A Television Series. Besides Good Times, the actor also appeared in The Greatest Thing That Almost Happened and Let's Do It Again with John Amos.
Walker is already 74 years of age today, and you could say that he hasn't missed a beat when it comes to his acting career. Besides appearing in various television shows and films, he also continues to tour the entire United States with his iconic stand-up comedy routine. We certainly hope that this iconic comedian continues to cultivate success in his career in the entertainment industry.
John Amos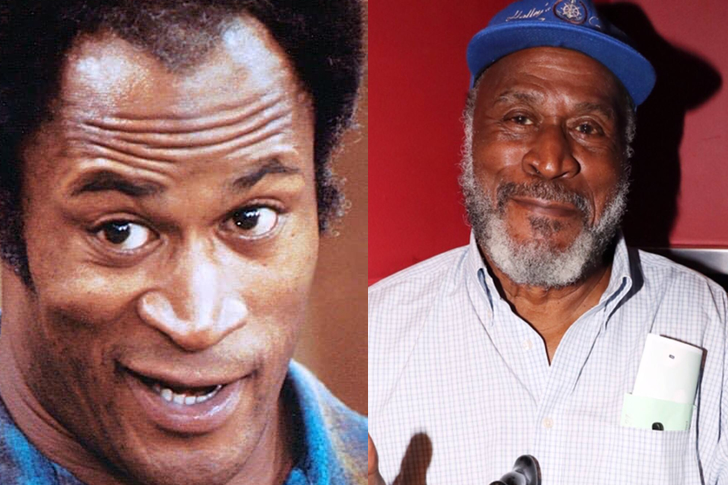 John Amos is another popular American actor who's appeared in several films and television shows. His most notable acting credit came in the CBS television series Good Times for portraying the role of James Evans, Sr. He also appeared as the adult Kunta Kinte in the 1977 miniseries Roots, where he received a nomination for an Emmy Award. Besides Roots and Good Times, he also appeared in The West Wing, The Mary Tyler Moore Show, and many more.
Amos is already well in his 80s today, and he'll be turning 82 next year. He's already been able to put together a stellar acting career, and he has nominations for an NAACP Image Award and for a Primetime Emmy under his belt. Even at his age, Amos continues to appear in various films and television shows. It's undoubtedly an impressive feat, and there's no telling when he'll walk away from the entertainment industry.
Hulk Hogan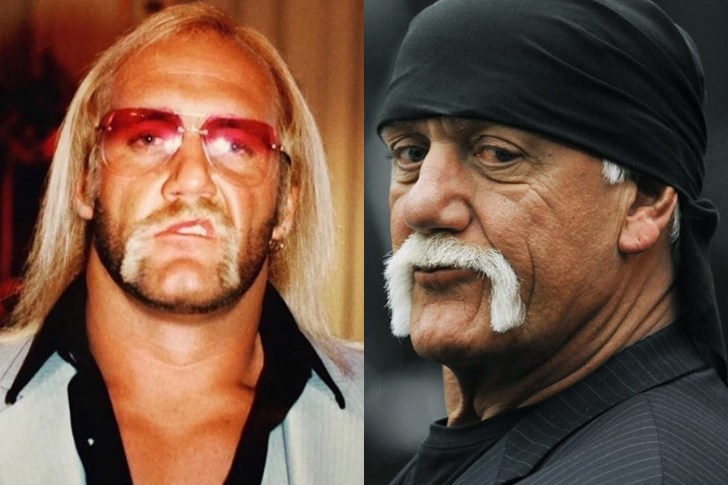 Terry Eugene Bollea, most commonly known by his ring name Hulk Hogan, is one of the most iconic professional wrestlers of all time. He began his stellar professional wrestling career back in 1977, and by 1983, he gained recognition when he signed with the World Wrestling Federation. As a professional wrestler, he won the WWF Championship five times, with his first championship holding the record for the second-longest tenure.
Today, Hogan is already 68 years of age, and he's certainly well beyond his prime as a wrestler. Though he already retired from professional wrestling, he makes occasional appearances in the World Wrestling Entertainment. Besides several cameos, he's also fully engaged in various business ventures outside of wrestling. Some of his business endeavors include numerous investments in the food industry. He's also currently a distributor for a marketing company called ViSalus Sciences.
Ralph Carter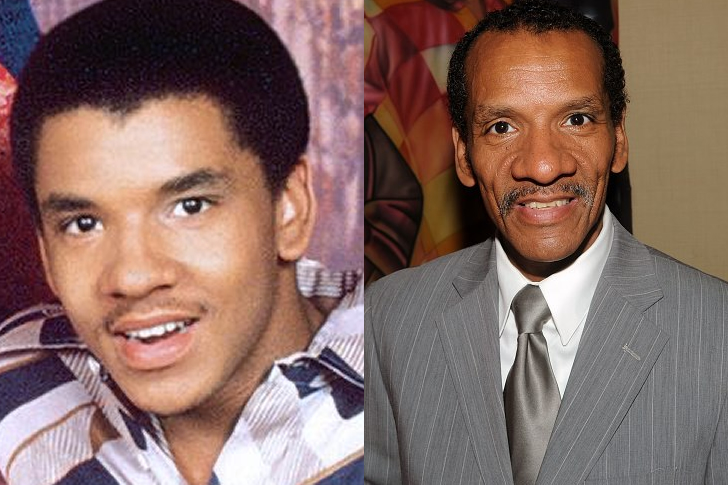 Ralph Carter is a well-known American actor who's probably best known for portraying the role of Michael Evans in the hit CBS sitcom Good Times from 1974 until 1979. Before Good Times, Carter already had a good number of acting credits under his belt, most notably in the Broadway musical Raisin. He also appeared in other Broadway musicals, including The Me Nobody Knows, Dude, Via Galactica, and Tough.
There's certainly no question that Carter has been able to put together a stellar acting career for himself. As an actor, he holds numerous awards and accolades under his belt, including the 1973 Drama Desk Award, the 1974 Theatre World Award, and a nomination for a Tony Award, which he received back in the same year. He's already 60 years of age today and hasn't been as active in accepting acting roles.
The Great Khali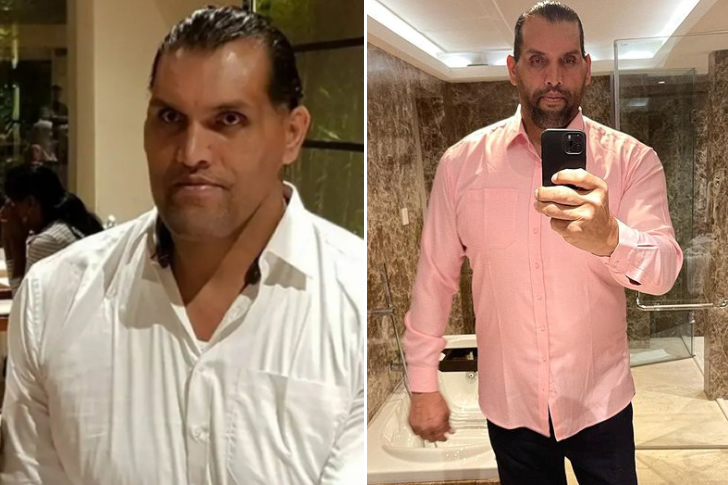 Dalip Singh Rana, also known by his ring name The Great Khali, is a well-known Indian professional wrestler and wrestling promoter. Prior to this, he worked as a police officer for the Punjab Police. He started his professional wrestling career back in 2000, and he was able to put together quite a successful wrestling career. His achievements in professional wrestling include his reign as the World Heavyweight Championship from 2007 to 2008 and multiple undefeated streaks.
Besides wrestling, The Great Khali also holds acting credit in a good number of films, including Adam Sandler's The Longest Yard. He is already 49 years of age today and is still pretty active in the wrestling industry. He currently runs his own wrestling in Punjab today called Continental Wrestling Entertainment. In 2021, The Great Khali officially received an induction into the WWE Hall of Fame.
Bolo Yeung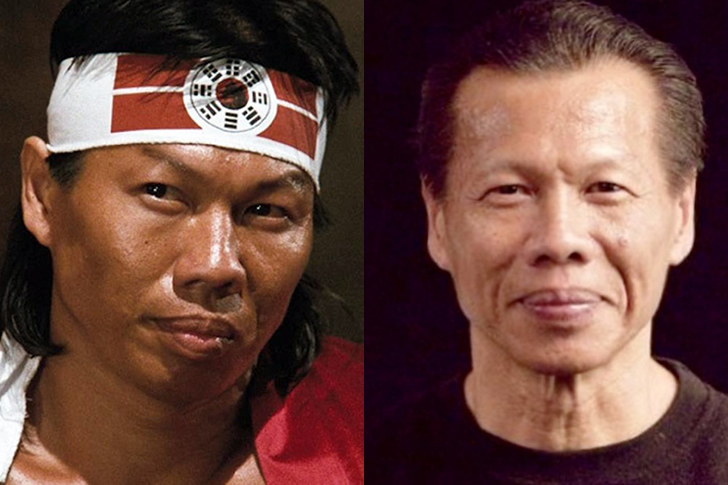 Yang Sze, also professionally known as Bolo Yeung, is one of the most prolific martial artists of all time. As a martial arts film actor, he was primarily cast as a villain in various movies in which he stars. Some of his most notable acting credits as a martial arts film actor came in films such as Enter the Dragon where he co-starred with another martial arts legend Bruce Lee. The actor also appeared in other classic martial arts classics such as Bloodsport and Bloodfight.
Today, Yeung is already 75 years of age, and he's no longer the prolific martial artist that he once was. However, his well-built physique can still be clearly seen today due to the years of training that he underwent as an actor, bodybuilder, and martial artist. Even at 75, he still deserves the moniker Chinese Hercules due to his massive and muscular build.
David Caruso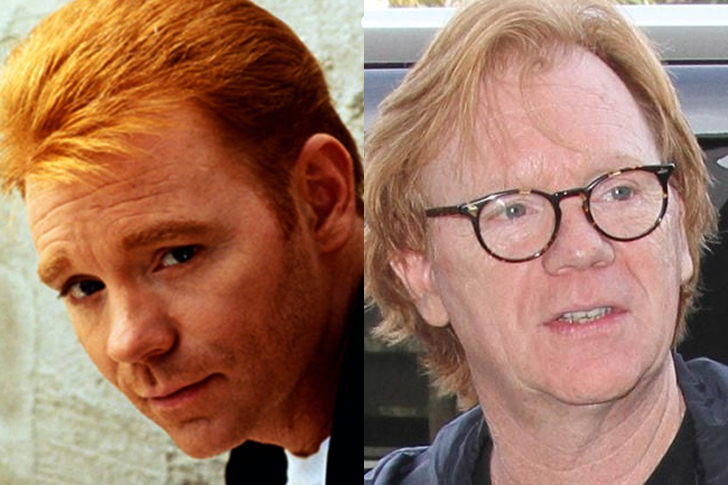 David Caruso is a well-known American retired actor and producer. As an actor, he is best known for his iconic role in the iconic ABC crime drama NYPD Blue as Detective John Kelly and Lieutenant Horatio Caine in the CBS series CSI: Miami. Caruso also managed to cultivate a relatively successful film career, and he holds acting credits in films such as First Blood, Twins, Proof of Life, and many more. He also has several acting accolades under his belt, and one of them is a Golden Globe Award for his role in NYPD Blue.
After CSI: Miami got canceled in 2012, Caruso decided to hang it all up and retire from acting. After retirement, he reportedly ventured into the art business. This iconic television actor is already 65 years of age today and is certainly not in a hurry to go back into acting as he seems to be in an excellent financial situation.
Lorenzo Lamas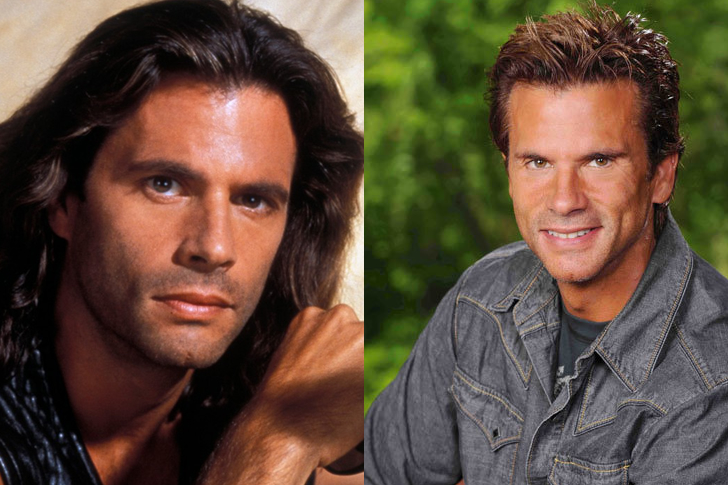 Fans of the well-known soap opera Falcon Crest certainly know who Lorenzo Lamas is. Subsequently, his role as Lance Cumson in Falcon Crest earned him a nomination for a Golden Globe Award. Besides Falcon Crest, Lamas also appeared in other television shows such as Renegade, Big Time Rush, The Bold and Beautiful, and many more. He also served as a judge on the hit ABC television show Are You Hot.
Lamas' acting resume consists of several acting credits in film and television. Interestingly, he's already 63 years of age. However, it certainly looks like he's not walking away from the acting industry anytime soon. He continues to accept roles in various television shows and films. Without question, he's going strong as an actor, and one can only speculate that he'll continue to appear in different productions over the next few years.
Matthew Gray Gubler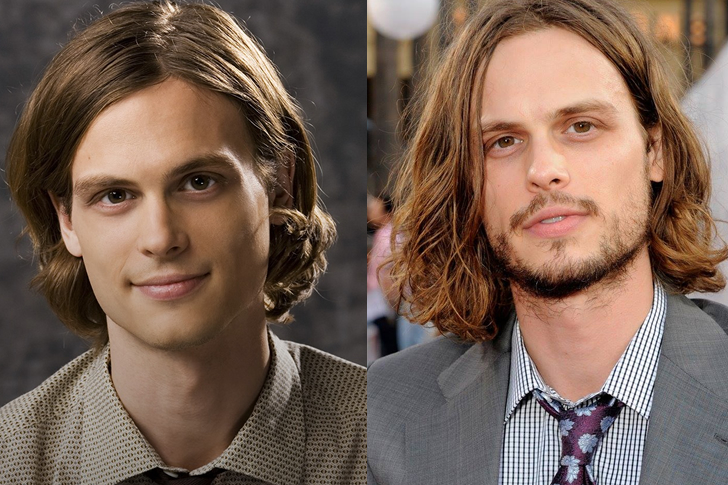 Matthew Gray Gubler is a well-known actor who's appeared in several television shows and films. As an actor, he's best known for his credit role as Dr. Spencer Reid in the hit CBS television show Criminal Minds. Gubler has appeared in various films, including Suburban Gothic, Newness, (500) Days of Summer, and many more. Besides acting, he is also a renowned filmmaker.
Gubler recently turned 41 years old and continues to appear in various movies today. His most recent film appearances came in the 2019 film Endings, Beginnings, and in the 2020 film Horse Girl. He'll also be making an appearance in the 2021 film King Knight as Thorn. One could speculate that Gubler will continue to land more prominent roles in the future. We're certainly thrilled and excited to watch him continue to cultivate his career in the entertainment industry.
Steven Seagal

Steven Seagal is undoubtedly one of the most recognizable actors in Hollywood. He's appeared in iconic Hollywood blockbuster flicks such as Under Siege, Hard to Kill, Above the Law, Out for Justice, and much more. Besides his outstanding career as an actor, he is also a well-known martial artist, screenwriter, and producer. Seagal certainly seems to be one of those Hollywood stars who can seemingly do it all!
This iconic action star is already 69 years of age and continues to appear in numerous films. His most recent film credits came in the 2019 films General Commander as Jack Alexander and Beyond the Law  as Augustino Adair. It's also worth noting that Seagal now lives in Russia, and he was granted Russian citizenship back in November 2016. He also received the task of being a special representative for the US-Russian humanitarian ties.
Johnny Whitaker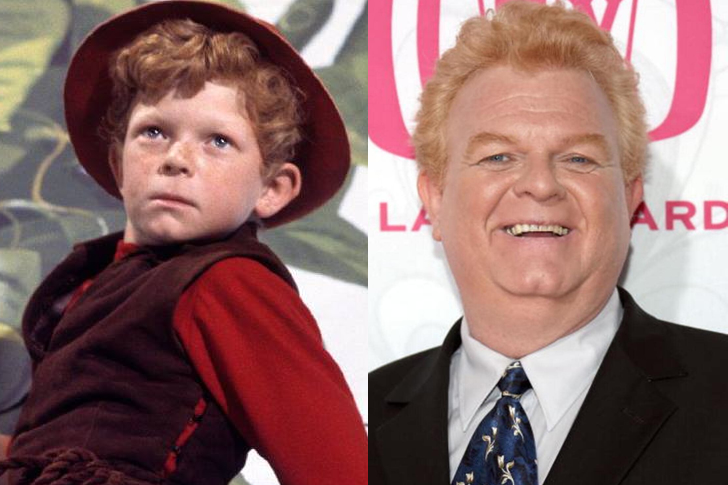 Johnny Whitaker is a renowned American actor best known for his iconic performances in film and television during his childhood. He first appeared on the television show Family Affair from 1966 until 1971. He also was the originator of the role of Scotty Baldwin on the long-running soap General Hospital in 1965. Some of his other notable roles came in productions such as The Littlest Angel, Tom Sawyer, and many more.
Despite his stellar acting career as a young actor, Whitaker encountered troubles with substance abuse during his adolescence and adult life. Luckily, he was able to turn it all around and has been clean for almost two decades. Today, he's already 61 years of age, and he's developed a new passion for helping prisoners and advocating prison reform. Without a doubt, the actor deserves a ton of credit for making the change and being an inspiration to many!
Gabourey Sidibe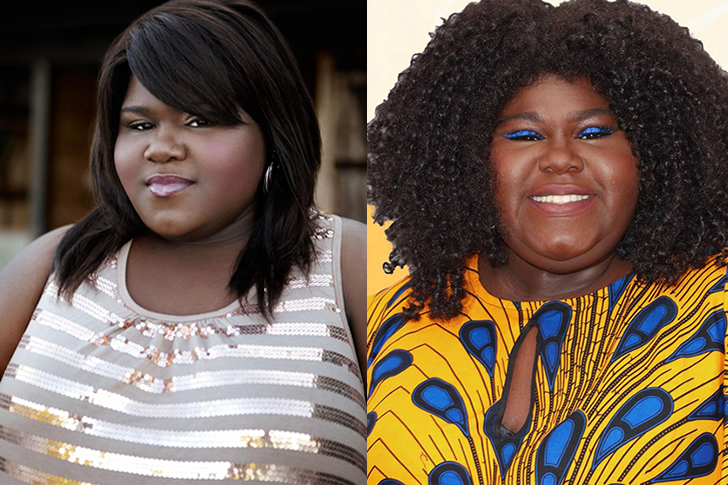 Gabourey Sidibe is a famous American actress who has appeared in several films. She made her film debut in the 2009 film Precious, and her role earned her the Independent Spirit Award for Best Female Lead. As an actress, she's won numerous awards and recognition, including multiple nominations for the Golden Globe Award. She's also received the Academy Award for Best Actress. Without question, she is one of the most talented actresses in Hollywood today.
Sidibe has always been known as a plus-size actress. Interestingly, she decided to change her image and lose weight. She was able to put together a weight loss journey that's allowed her to shed off more than 100 pounds. The actress lost weight through the help of bariatric surgery. She considers the surgery as an investment in her health and maintains her current weight through diet and exercise.
Barbara Walters

At the height of her career, Barbara Walters was one of the most recognizable American broadcast journalists. She was also a well-known television personality, best known for her exceptional interviewing skill and popularity with viewers. As a host, she was able to host several television programs, which include The View, Today, 20/20, and the ABC Evening News.
Walters worked as a broadcast journalist from 1951 until 2015. By 2015, the tenured journalist decided to hang it all up and permanently walk away from journalism. Today, she is already in her 90s and is enjoying her well-deserved retirement. Her fans would certainly love to see her on the screen one last time, but it certainly seems incredibly unlikely. We're pretty confident that Walters has secured all the investments that she needs to sustain any lifestyle she wants during her retirement years.
You've Reached The End