The 10 Best Insurance Companies in The World
With higher medical costs and other primary needs, the risks that we face today have bigger financial consequences, thus, making it a big market for insurance plans. These risks include accidents, calamities and disasters, sickness and diseases, and ultimately, death.
These risks can be managed with good insurance plans. There are a lot of factors to consider when getting insurance, one of which is its provider. Here are the top 10 best insurance companies in the world.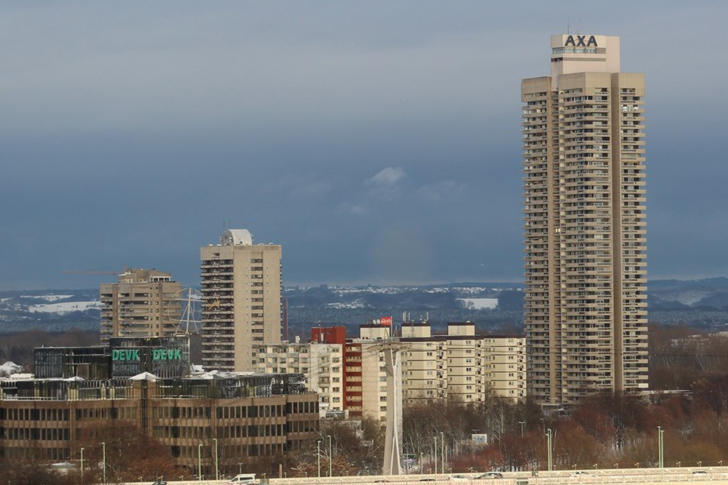 1.AXA
AXA is a French multinational insurance firm with a presence in at least 56 countries, powered by 157,000 employees and 102 million customers worldwide. It's been around for 204 years, proving its longevity and adaptability for more than two centuries.
In 2019, its revenue was at least €104 billion. The company's main products include a concentration in life insurance, asset management, savings, and casualty insurance.
2.Zurich Insurance Group
Founded in 1872, the Zurich Insurance Group was originally a reinsurance company.
The company is headquartered in Switzerland and is active in 170 countries. With its subsidiaries, it makes an average of $60 billion every year with its 55,000 employees. Its core business products include global life insurance, general life insurance, and farmer's insurance. They also insure other properties like fine art or luxury vehicles.
3.China Life Insurance
With China as an emerging global power, it's not surprising to see them on its list, The China Life Insurance is a state-owned insurance and financial service provider. It was founded in 1949 and was restructured in 2003.
The company is a key player in China's market with its contributions as an institutional investor. It has seven subsidiaries that run its core businesses – pensions plans, insurance, property and casualty, asset management, overseas operations, and investment holdings.
4.Berkshire Hathaway
Berkshire Hathaway is based in Omaha, Nebraska. It was founded in 1839 as the Valley Falls Company in Valley Falls, Rhode Island, and is known for its leadership by Warren Buffet, starting in 1962.
Berkshire Hathaway provides primary insurance reinsurance, among other services. The company wholly owns many other companies, including GEICO, Duracell, Dairy Queen, BNSF, NetJets, and Helzberg Diamonds, to name a few. It has around 400,000 employees and earned $247 billion back in 2018.
5.Prudential PLC
This British company was founded in 1848 in London, United Kingdom. It has over 20 million life customers and owns Prudential Corporation Asia and Jackson National Life Insurance Company.
It has an average of 22,308 employees and €454.214 billion in total assets. The company has a primary listing on the London Stock Exchange and secondary listings on Hong Kong Stock Exchange, New York Stock Exchange, and Singapore Exchange.
6.UnitedHealth Group
The UnitedHealth Group Incorporated is an American company based in Minnetonka, Minnesota. It has two main business platforms, UnitedHealthcare and Optima.
It is present in 125 countries and serves about 85,000 people globally. This 2020 it ranked as 7th in the Fortune 500. In 2019, it had a revenue of $242 billion, and continuously offers different health insurance plans like UnitedHealthcare Select, Select Plus, Choice, and Navigate, Charter, and Compass.
7.Munich Re Group
Founded in 1880, the Munich Re Group serves people in over 30 countries with its main focus on Europe and Asia.
The company owns ERGO, its primary insurance arm. Munich Re Group employs about 45,000 people, offering services and products such as health insurance, marine reinsurance, life insurance, and aviation insurance to name a few.
8.Assicurazioni Generali S.P.A
Assicurazioni Generali S.P.A is the market leader in Italy. Founded in 1831, it is now serving at least 60 countries worldwide, focusing on Eastern, Central, and Western Europe.
This company offers life insurance packages with products ranging from family protection to saving policies. It also provides good cover for automobiles, accidents, health, and home. Assicurazioni Generali S.P.A employs around 77,000 personnel and serves a 65 million customer base.

9.Japan Post Holding Co., Ltd
The Japan Post Holding Co., Ltd is a state-owned conglomerate that markets its products through its four divisions – Japan Post Network, Japan Post Insurance, Japan Post Bank, and Japan Post Service.
They operate in post offices, life insurance, banking functions, and email delivery respectively.
10. Allianz SE
Founded in 1890, Allianz SE is one of the leading financial service providers, offering products and services ranging from asset management to insurance. It is present in at least 70 countries worldwide. Based in Munich, Germany, it was hailed as the world's largest insurance company by Forbes back in 2014.
It had a revenue of €142.369 billion in 2019 with assets totaling to €1.011 trillion.
Insurance is important to any individual or organization. The given list enumerates some of the largest and long-lasting insurance companies. To find the perfect fit for you or your company, it's best to consider their rating, specialization, premium rates, and refusal of past claims.
Photo Credits:
Negative Space/Pexels
Tonisun/Pixabay
Photo by Markus Winkler from Pexels