CELEBRITY KIDS – YOUR FAVORITE STARS AND THEIR MINI-ME'S
Being a celebrity's child might seem like the dream life for most, but it isn't always rainbows and sunshine. As you'll soon learn, there are many pitfalls when it comes to growing up in the spotlight. Nonetheless, it does come with much perks-including access to a world not everyone is privy to.
This includes various opportunities, whether it be in acting, modeling, a career in music, or one behind the scenes of filmmaking. To their credit, some do end up choosing an entirely different field from their parents, proving that despite the easy path laid out for them, they will always follow their hearts.
It seems like these tiny tikes were born into fame just yesterday, however, that's far from the truth by the looks of the following photos! The next generation of these shining stars bare a strong resemblance to their famous parents. Let us check out what these celebrity kids look like now.
SURI CRUISE – KATIE HOLMES AND TOM CRUISE' S DAUGHTER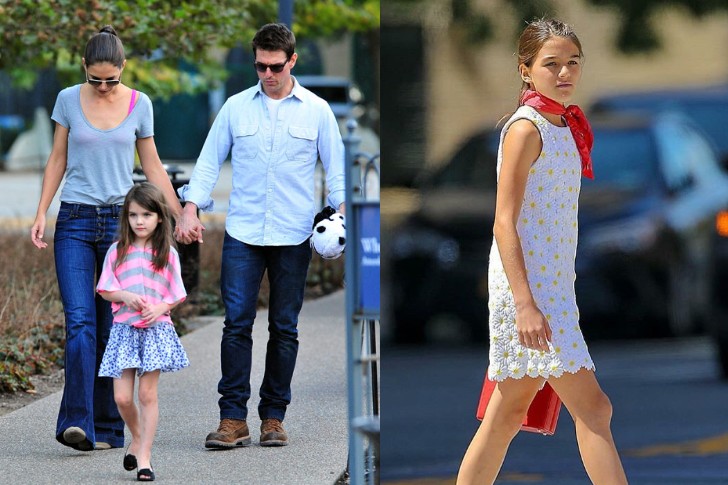 Tom Cruise and Katie Holmes welcomed their daughter Suri in April 2006 seven months before they got married in an Italian ceremony. However, Holmes pulled the plug on the marriage just a few years later in June 2012. Once upon a time, Suri Cruise was the apple of the media's eye. They followed the little girl and her parents everywhere, with fans falling in love with how adorable she is.
With credit to her mother's style sensibility, she grew up with the recognition of being among the best celebrity toddlers! Fortunately, this love for fashion is something Suri did not outgrow. Now that she's a teenager, we're seeing more of her personal style shine through. After all, she's got access to some of the most sought-after designer garments-every teenager's fantasy! Perhaps she might consider a career in the fashion industry later on?