Hollywood Celebrities With Famous Godparents That Will Surprise You
Given that Hollywood is such a small world, it's not a surprise when celebrities become tight-knit with other celebrities. It's also less surprising when these stars turn to their famous friends to be their kids' godparents. Some celebrity godparents have more than one godchild, including Sir Elton John, who now has ten, as of writing. There are also godparent-godchildren tandems that continue to throw us for a loop, like Macaulay Culkin being a godfather to Michael Jackson's children and Hugh Grant being the godparent to his former girlfriend's son, Damian Hurley.
To this day, there is a vast array of Hollywood pairings whose familial connection astonishes us to a huge degree. From Jamie Lee Curtis and Jake Gyllenhaal to Eva Longoria and Harper Beckham, you'd be surprised to know how these celebrity-godparent relationships began.
While this interaction seems far-fetched for us ordinary people, it's nothing but normal for A-list celebrities. However, we still think that these celebrities and celebrity children feel an immense sense of pride for having renowned individuals in their lives. Without further ado, here are 50 celebrity godparents and their famous godchildren:
Cameron Diaz | Frankie Barrymore Kopelman – Drew Barrymore's Daughter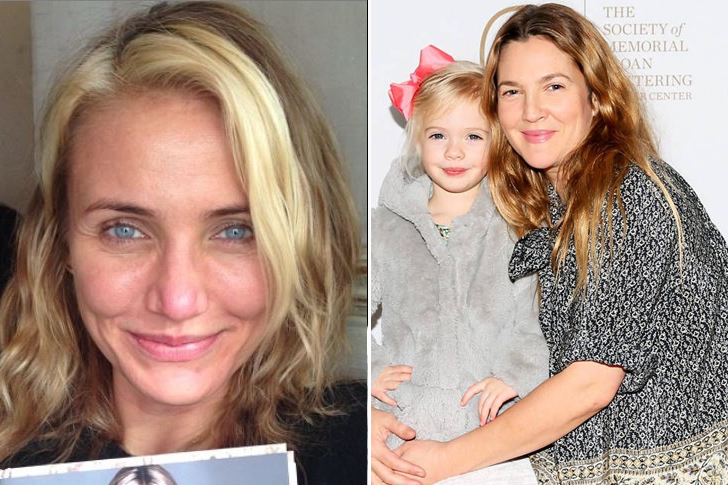 It has been more than two decades since Cameron Diaz, Drew Barrymore, and Lucy Liu did the hit 2000 movie Charlie's Angels, but these three remain to be the best of friends until today. Barrymore, in fact, chose Diaz to be the godmother of her daughter, Frankie Barrymore Kopelman, proving they're indeed the friendship goals.
You can even give them credits for being sisters with their tight-knit bond. Barrymore says if there's someone she has to add to her speed dial to look after her kids, it will definitely be Diaz—aside from Adam Sandler. The former child star praises the child actress for being "so precise about everything," revealing she's the kind of woman who anyone will want in their life on a daily basis if there's any crisis or situation. By the looks of it, Frankie is in safe hands with her godmother.