Celebrity Couples With Huge Age Gaps Between Them
May-December love affair seems to be a norm nowadays. However, some can't help themselves but be surprised whenever they see a couple who has a huge age difference between each other. Maybe they haven't seen the world of Hollywood yet where falling in love with someone younger and vice versa is never a big issue at all.
This place seems to be the best place to see people in May-September relationships. There are a few good examples here, like Catherine Zeta-Jones and Michael Douglas, who is 25 years her senior. Are you quite surprise by the age difference? Don't be. These two have been together for more than two decades, proving they have successfully made their relationship work no matter what they say. The degree of talks about them may be beyond palpable, but their perfect comeback is the love they have for each other.
This couple is just one of the too many celebrities who have a huge gap but continuously going strong.
As they say, love is just a number, and these celebrity couples have proven how true it is.
ADAM LEVINE AND BEHATI PRINSLOO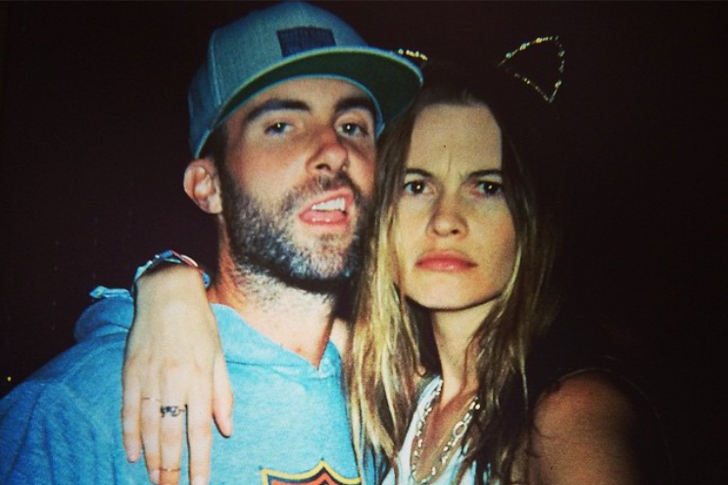 Adam Levine and Behati Prinsloo are among the power couples of Hollywood who got blessed with two beautiful daughters. The two began their relationship in 2012 but broke up in 2013. The break they had (which only lasted for two months) only made them realize that they were meant to be together. From there, the rest, as they say, was history! The two tied the knot in 2014 in Cabo San Lucas, New Mexico. They have a 10-year age gap, which did not matter much as the two are very much in love.
Aside from Levine's spearheading Maroon 5, which is known for hit songs such as She Will Be Loved, Sunday Morning, and Moves Like Jagger, he and Prinsloo know how to make investments out of a real estate. They have sold some of their properties, which have definitely added to their overall net worth.